Our Verdict: We like YourBiology Gut+ because it contains four fantastic prebiotic strains that are clinically proven to improve your health in many ways.
Not only does it boost gut health with its unique blend of healthy gut bacteria, YourBiology also supports good bacteria that promote overall wellness.
Unlike most probiotics with less than 25 million colony-forming units (CFU) per serving, YourBiology+ provides 40 million CFUs that can survive digestion.

Higher numbers of CFUs can be beneficial to people who have recently experienced a gut imbalance due to an illness, the use of antibiotics, and lifestyle changes.
In this review, you'll learn just how safe and effective YourBiology supplements are at providing their claimed health benefits.
YourBiology Gut+ Review Summary
Pros
Easy to take (you only need two capsules daily)
Multi-strain probiotic with proven health benefits
Cons
Not as affordable as other probiotic supplements
Limits purchases to five bottles per household
Why Trust Us
KnowYourDNA is dedicated to providing readers with reliable information on health supplements that help them achieve their goals.
We pick probiotic supplements based on:
Brand reputation
Product quality
Customer reviews
Value for money
Our in-house medical experts ensure the accuracy of our information.
What is YourBiology?
YourBiology Gut+ is a probiotic and prebiotic supplement. It aims to improve digestive health, balance your gut microbiome, and promote overall wellness.
The probiotic supplement gives you a quick way to boost good gut bacteria.
You can take up to two capsules a day—one in the morning and another at night for optimal gut health—or take them both at once. This is supposed to:
Reduce your stress levels
Relieve your digestive symptoms
Boost your energy and focus
Strengthen your immune system
Improve your skin health
Encourage weight loss
Help you avoid weight gain
Promote vaginal health in women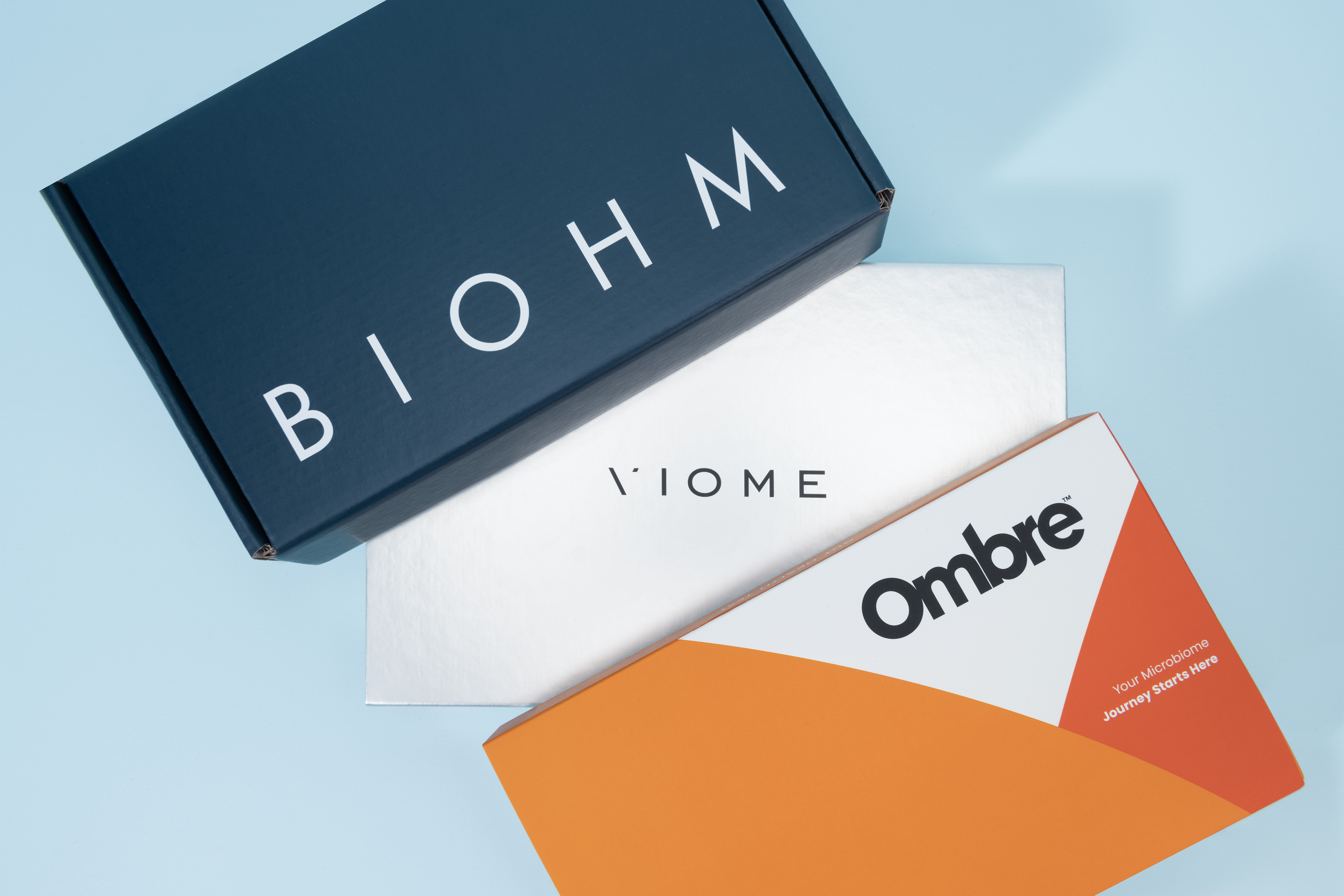 Best Gut Health Test
Our review of the best at-home Microbiome Tests.
Is YourBiology Gut+ Effective for Gut Health?
Yes. YourBiology contains a natural prebiotic fiber and clinically-proven bacteria strains that are good for the gut, vaginal microbiome, and oral health.
Its prebiotics and probiotics have been studied and tested in clinical trials. They are proven to be safe and effective at providing certain benefits, such as:
Improving skin health and immunity
Promoting healthy digestion and weight loss
Reducing stress and digestive symptoms
Our team investigated the ingredients in YourBiology. We found that they live up to the supplement's claimed health benefits (you can read more here).
To ensure that the probiotic strains survive stomach acid, they're contained in capsules made of brown seaweed extract.
The capsule has a proprietary blend—Maktrek® Marine Polysaccharide Complex—that protects probiotics as they travel through your digestive tract.
Are YourBiology Probiotic Supplements Safe?
Yes. YourBiology Gut+ probiotic supplements are safely made. They use ingredients that are generally safe to consume.
YourBiology's ingredients are natural, gluten-free, and non-GMO. They're proven safe and aren't associated with any side effects at the doses they're provided.
The probiotic supplements are produced in a GMP-certified U.S.-based facility.
Companies that comply with Good Manufacturing Practices (GMP) meet the safety standards of the U.S. Food and Drug Administration (FDA).
YourBiology also ensures that all dietary supplements leaving their facility contain live probiotics so they can deliver their full effects.
However, it's best that you consult a doctor before you start taking YourBiology. Your doctor can determine its safety based on your current health.
How YourBiology Gut+ Works
Here's a closer look at YourBiology's ingredients and what they can do for you:
Probiotic Strains (Lactobacilli & Bifidobacteria)
Lactobacilli and bifidobacteria are potent bacterial strains that encourage the growth of beneficial bacteria in your gastrointestinal tract, mouth, and vagina.
They prevent harmful bacteria from taking over and causing imbalances.
They also maintain your intestinal lining and prevent gut inflammation, which can be helpful if you have a leaky gut or inflammatory bowel disease (IBD).
Each capsule of YourBiology contains the following probiotics:
1. Lactobacilli Acidophilus
Studies show it can manage and treat issues that affect your digestive system. Examples include acute or chronic diarrhea and antibiotic-associated diarrhea.1
Lactobacillus acidophilus may also be beneficial for your immune health.
It increases white blood cell production, in turn protecting you against infection and tumors that grow with colon cancer and liver cancer.2,3
If you have lactose intolerance, this good bacteria can reduce your symptoms and aid in the digestion of lactose found in dairy products.3
Other potential benefits of this bacteria include:3
Lowering your cholesterol levels
Reduced risk for colon cancer
Anti-oxidative and anti-inflammatory properties
Supplementation with L. acidophilus may also promote vaginal flora balance, especially in women with recurrent vaginal infections.4
2. Lactobacilli Paracasei
These gut-healthy bacteria improve the composition of your gut microbiota.5,6
They may help treat Helicobacter pylori infections.5 They can also decrease your risk for peptic ulcers, stomach inflammation (gastritis), and stomach cancer.7
Lactobacillus paracasei is also good for your skin. It promotes a healthy skin barrier and decreases skin sensitivity and inflammation.7
Some skin conditions that may improve with L. paracasei supplements are:7
Atopic dermatitis
Contact dermatitis
Psoriasis
Rosacea
Urticaria
Besides improving skin health, it also supports a healthy oral microbiome and reduces your risk for dental caries.8
3. Lactobacilli Plantarum
People with skin problems may benefit from this strain. Studies show it can:9
Diversify your skin microbiome
Inhibit abnormal melanocyte formation
Encourage the growth of new skin cells
Prevents biofilm (a layer of bacteria) from forming
Keep your skin moisturized
Other proven benefits of lactobacillus plantarum include its ability to lower your bad cholesterol, improve gut health, and enhance your immunity.10
L. plantarum may prevent weight gain and obesity in people with high-fat diets.11 It can also reduce stress and symptoms of anxiety in stressed adults.12
4. Bifidobacterium Lactis
The benefits of B. lactis—which include improved gut health and immune system—are proven in many clinical studies. Studies show it can:13
Promote healthy gut flora and digestion
Protect against diarrhea and common respiratory infections
Reduce the side effects of antibiotic-associated diarrhea
Prebiotic (Fructooligosaccharides)
Prebiotics nourish your intestinal microbiota. Fructooligosaccharides (FOS) are prebiotics that are broken down by probiotic bacteria in your large intestine.
Supplementation with FOS can:14
Lower your cholesterol levels
Enhance absorption of minerals
Stimulate the growth of good intestinal bacteria
Decrease your risk for constipation
Fructooligosaccharides are particularly beneficial for bifidobacteria lactis,15 a probiotic that is also included in YourBiology supplements.
How Much Does YourBiology Gut+ Cost?
YourBiology's dietary supplement costs $38.99 to $79.99 per month. You can pay for it upfront or with four installment-free monthly payments via Afterpay.
| | | | |
| --- | --- | --- | --- |
| | One-Month Supply | Two-Month Supply + One Month Free | Three-Month Supply + Two Months Free |
| Regular price | $79.99 | $239.97 | $399.95 |
| Promo price | $64.99 | $129.99 | $194.99 |
| Cost per bottle | $64.99 to $79.99 | $43.33 to $79.99 | $38.99 to $79.99 |
| Cost per month via Afterpay | $16.25 | $32.50 | $48.75 |
Is YourBiology Gut+ Worth It?
Overall, YourBiology Gut+ is a good option if you don't get enough prebiotics and probiotics from your meals.
This usually happens if you have an unhealthy diet (e.g., low fiber, high sugar, or high-fat diets) or don't eat fermented foods like cultured yogurt and tempeh.
If you have signs of unhealthy gut flora or have recently taken antibiotics, a good quality probiotic supplement like YourBiology can restore its balance.
Some signs of poor gut health are:
Recurring gut health issues
Skin sensitivity
Food intolerances
Skin sensitivity
Weight gain
People with imbalanced oral flora and/or vaginal microbiome may also benefit from YourBiology's probiotic formula.
However, probiotic supplements may not be necessary if you already eat healthy and don't show any signs of bacterial imbalances.
You can take an at-home gut test to determine if you have a gut imbalance.
How We Evaluated YourBiology Gut+
We asked our in-house nutrition expert, Dr. Rizza Mira, to help us evaluate YourBiology Gut+ probiotics.
Our team also dedicated time to researching the latest studies on probiotics. We then evaluated YourBiology based on these criteria:
Brand reputation – what people say about the company and its services
Product quality – contains safe and clinically-proven ingredients
Customer reviews – feedback from people who have actually taken it
Value for money – if the health benefits are worth the cost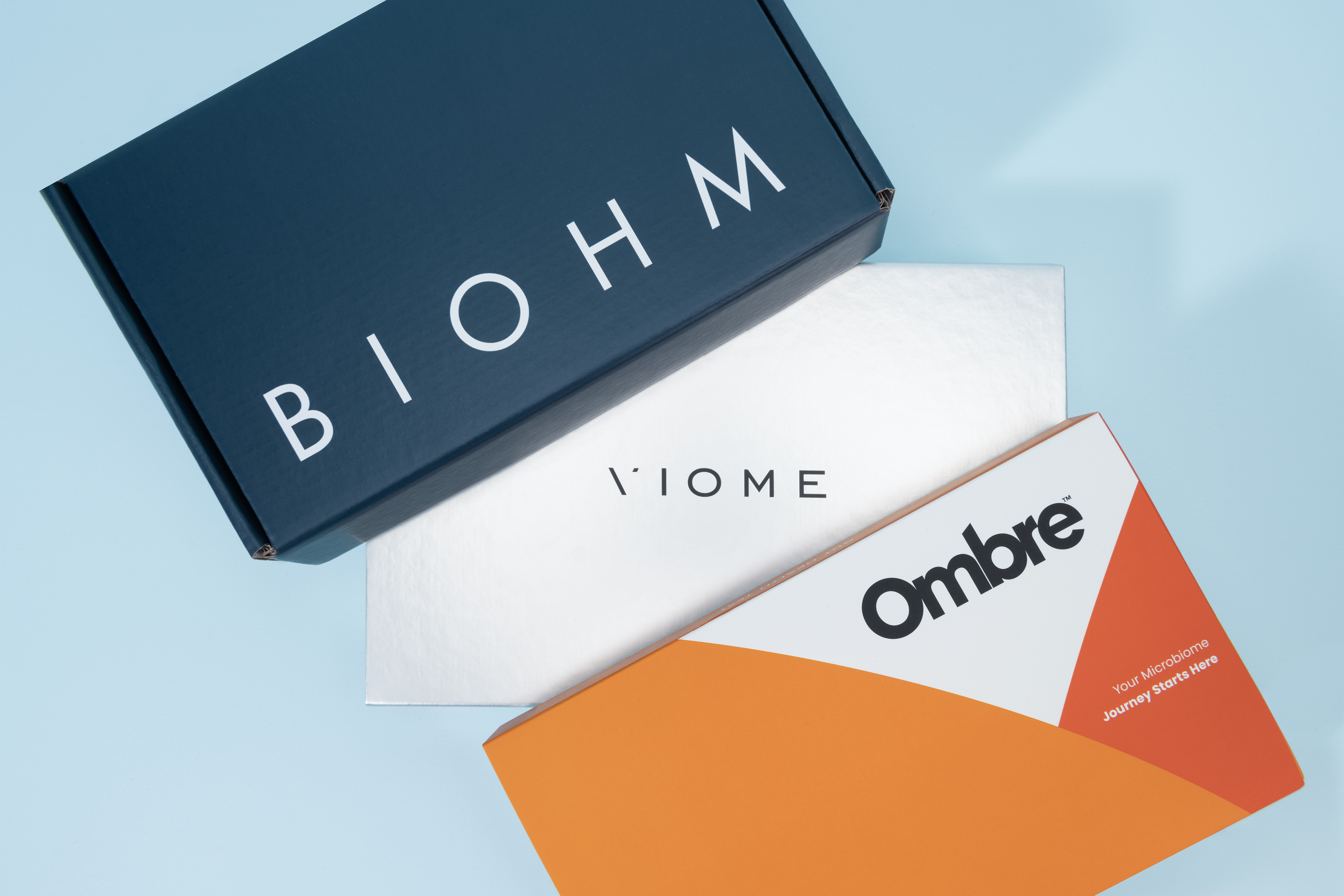 Best Microbiome Test
Looking for the best microbiome kit on the market? Look no further! Our review round-up page has all the information you need to make an informed decision.