Whole exome sequencing (WES) is a method of genetic testing where only the exomes–the functioning part of the genome–are sequenced.
It uses a new technology called next-generation sequencing (NGS) to analyze the exomes in your genome, which consists of three billion nucleobases, namely:
Adenine (A)
Thymine (T)
Guanine (G)
Cytosine (C)
Whole exome testing determines the order of these nucleobases in a person's genome. How they're arranged determines which genetic variants increase the risk for disease and other hereditary disorders.
This allows doctors to gain insights into a person's health and discover traits associated with genetic diseases.
What Is The Exome?
The term "exome" is used to refer to the sequence of exons found in the genome.
While the exome only makes up one to two percent of your entire genome, it contains important information.1 Inside each exon are nucleobases (presented as letters) that encode your body's proteins.2
Exons contain the protein-coding regions of your genes. These are instructions on how certain proteins should be made.
Proteins carry out many functions in your body. For example, the digestive enzymes that metabolize nutrients are made up of proteins.3
Any abnormalities in your coding exons may cause problems. Scientists believe that 85 percent of disease-causing variants are found in the exome.1
What Does Whole Exome Sequencing Detect?
Exome sequencing looks at your entire exome and its 22,000 exons to test for the following abnormalities in a person's genes:4
Genetic Disorders
Exome sequencing can identify genetic changes (mutations) that cause disease.4 Some of these changes include:5
Copy number variations
Epigenetic factors
Large deletions or duplications
Large rearrangements
Mitochondrial gene mutations
Mosaic mutations
Uniparental disomy
Exome sequencing can detect identified variants linked to birth defects and developmental problems.1
This can be useful in the genetic diagnosis of children. WES also helps doctors find out if there is a genetic cause behind a person's symptoms.1
Rare Diseases
Exome sequencing can diagnose rare diseases.6 In one study, it was able to diagnose 30 out of 254 patients with primary deficiency diseases or PIDDs, such as:7
Chronic granulomatous disease (CGD)
Chronic mucocutaneous candidiasis (CMC)
Severe combined immunodeficiency (SCID)
Immunodeficiency centromere instability and facial anomalies syndrome (ICF)
Fetal Anomalies
More doctors are using exome sequencing for prenatal diagnosis. It can help detect whether or not a baby has a genetic condition even before it is born.
Doctors often recommend this genetic test if a fetus has visible abnormalities during an ultrasound.8
Causal Mutations
Whole exome sequencing can also help with the discovery of new genetic mutations that haven't been previously identified. These are known as causal mutations.
For instance, scientists found 150 new genes linked to Mendelian disorders.9 These are genetic conditions caused by single-gene or germ-line mutations.
Sickle cell anemia and cystic fibrosis are just a few examples of Mendelian disorders.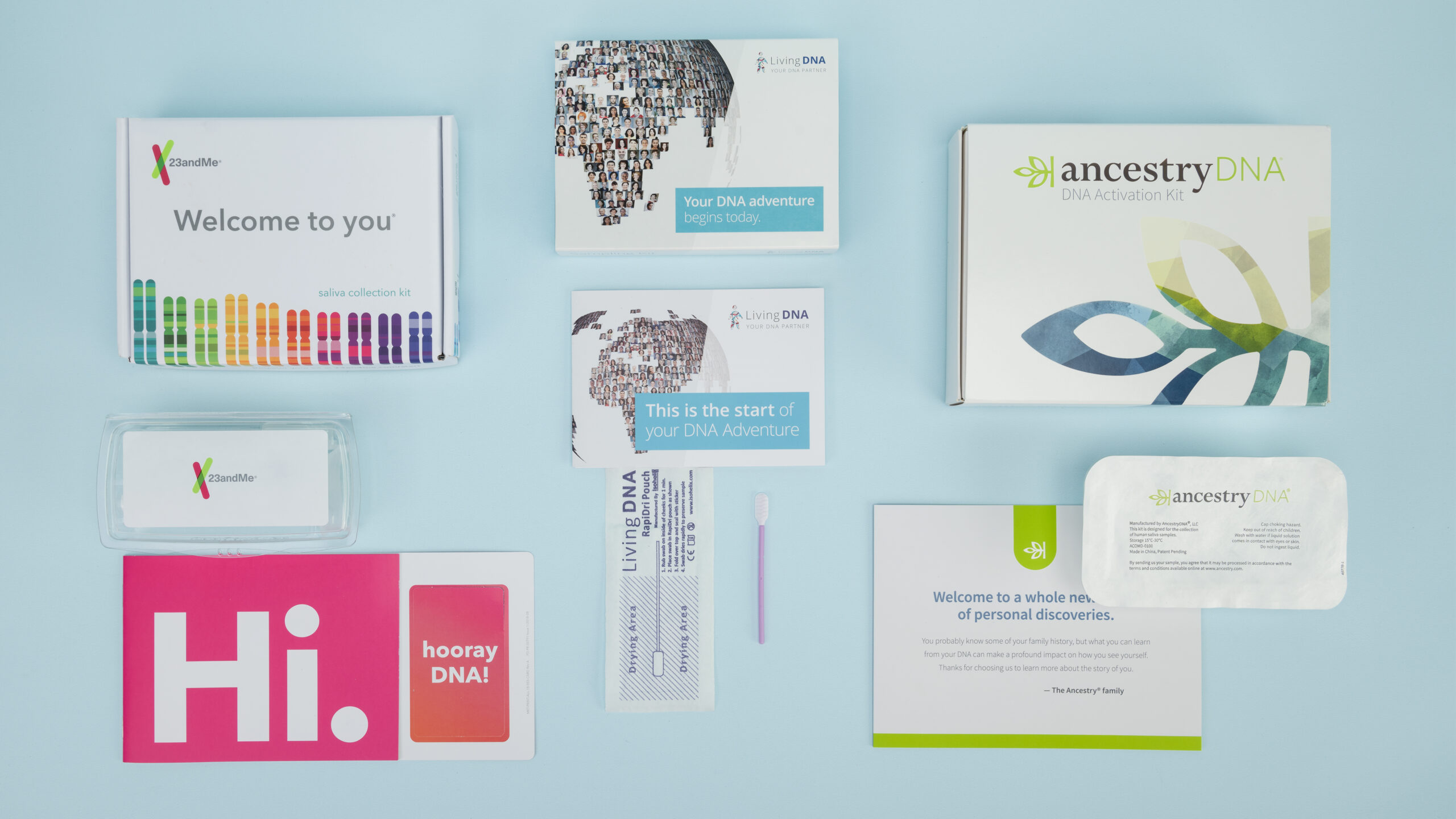 Best DNA Kit
Don't miss out on the opportunity to learn more about yourself. Read our best DNA test page to find the best one for you.
How Does Whole Exome Sequencing Work?
An exome test requires a blood sample from the person being tested. The doctor may also ask parents or other close family members to submit samples for comparison.
After collecting the blood samples, exome sequencing is performed with these steps:
1. DNA Fragmentation
At the laboratory, the samples will be prepared via DNA fragmentation. This ensures that the DNA sequence isn't too long–making it easier to extract exomes.
DNA samples are usually broken down by exposing them to ultrasound (acoustic shearing) or sound waves (sonication). This is known as physical fragmentation.
Enzymes like nuclease and transposase may also be used to break apart DNA into several pieces. This is called enzymatic fragmentation.
2. Target Enrichment
Exomes are then retrieved with a process known as target enrichment. This can be done in one of two ways:
Array-based exome enrichment – probes with high-density microarrays attract and capture the exome
In-solute capturing – magnetic nanoparticles (beads) extract the exome from the rest of the genome
3. Washing & Elution
After separating the exome, impurities like proteins, electrolytes, and other parts of the genome will be "washed off" using distilled water or an eluent.
This process can be done several times to obtain purer exomes. Target enrichment may also be repeated during this stage to make the elution better.
4. Exome Sequencing
When the exome is ready, most of the exons will be examined and compared to a normal genetic sequence. This is known as sequencing.
By comparing the individual's DNA with a normal sequence, exome tests can tell which genes are mutated and which ones are normal.
5. Data Analysis
The resulting exome sequencing data tends to be unreadable. During this step, the lab will process this data to identify "disease genes" and false positive variants.
When used to diagnose a condition, the lab will report its findings to the doctor or genetic counselor and provide them with exome data.
Genetic researchers follow a similar process to identify known pathogenic variants as well as new variants that may be linked to a genetic disorder.
How Long Does Whole Exome Sequencing Take?
Whole genome sequencing can take anywhere from one to four months.10,11 The amount of time it takes to sequence the exome depends on the provider.
Labs that offer rapid whole genome sequencing can provide test results in as little as 12 to 14 days.10
What's Included In Your Exome Report?
When you take a whole exome test, you may get positive, negative, or uncertain results. Negative results suggest that a person's symptoms may not have a genetic cause.
However, it's also possible that whole exome sequencing was unable to identify the genetic mutation linked to the patient's condition.
Uncertain test results refer to unknown genetic mutations that were identified but aren't necessarily related to the disease.
Positive results confirm the presence of a genetic disorder. They will be broken down into primary or secondary findings:
Primary Findings
Your report will include a list of genetic changes that were identified during testing and are likely related to the condition(s) being tested. These are the primary results.
If whole genome sequencing identified genetic mutations in family members related to the primary result, they'll also be included in the report.
Secondary Findings
Exome testing can detect other mutations that aren't related to the condition being tested. These are called secondary findings and may be included in your report.
The American College of Medical Genetics and Genomics recommends that laboratories provide additional reports on 57 genetic mutations aside from what you're being tested for.12
These are genes that aren't related to the signs and symptoms a patient is experiencing but may lead to serious health problems, such as:12
Inherited cancer syndromes
Connective tissue disorders
Some types of heart disease
High cholesterol levels
Your report may or may not include secondary findings. If they do, you can opt out and decide not to receive these results.
How Much Does Whole Exome Sequencing Cost?
Whole exome sequencing costs $400 to $1,500.13 But the National Human Genome Research Institute says a single test generally costs less than $1,000.14
Some health insurance companies may cover the cost of whole exome sequencing. You only have to spend on deductibles and co-pays.
The interpretation of your test results may cost you additional fees. Remember to talk to your carrier to learn more about your insurance coverage.
How Is Whole Exome Sequencing Different From Other Genetic Tests?
Whole exome sequencing is just one of many types of genetic tests. Like most DNA testing methods, it is a clinical test that doctors use to diagnose genetic diseases.
But instead of testing all of your genes like traditional Sanger sequencing, it uses next-generation sequencing or NGS to look at certain parts of your genes.
This enables whole exome tests to produce a lot of genetic data more quickly and accurately and at a fraction of the cost.1
Whole Exome vs. Whole Genome Sequencing
Whole genome sequencing (WGS) is also a type of next-gen sequencing. However, it tests your entire genome and not just the exons.
Apart from detecting genetic changes in your exome, a whole genome test can sequence changes in the non-coding regions (called introns) of your genome.
Whole exome tests cost less than whole genome testing. They're also more likely to be covered by insurance since they only check for genes that cause disease.
Am I A Candidate For Whole Exome Testing?
Doctors recommend this test to people with a family history of genetic disorders. If you have signs and symptoms of a genetic disease, you may also undergo testing.
Where Can I Get A Whole Exome Test?
You need your doctor's referral to get a whole exome test. The genetic test is also available for patients who consent to a clinical trial.As exome sequencing becomes increasingly common, more doctors and hospitals may offer this test. It may even become available as an at-home DNA test.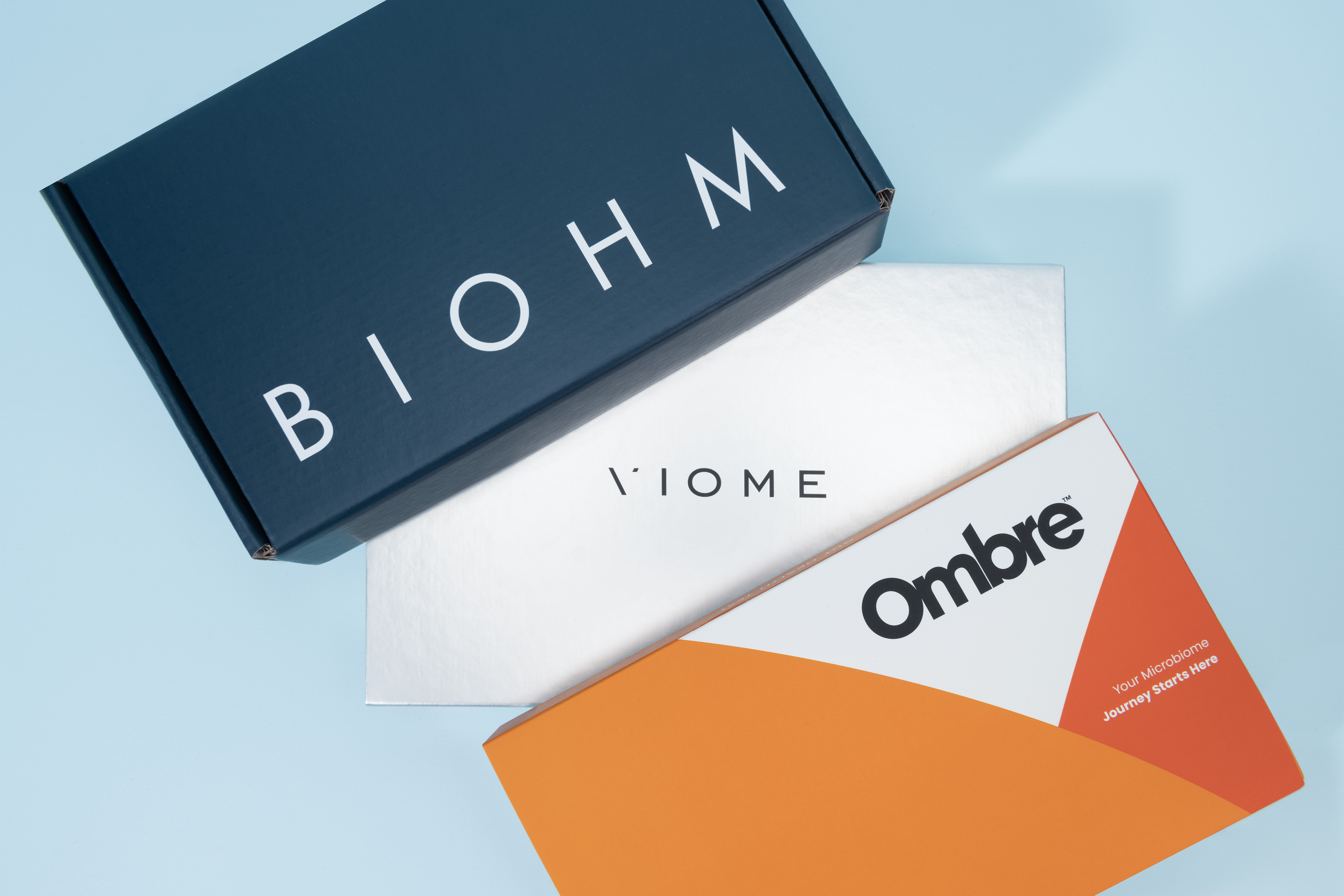 Best Microbiome Test
Looking for the best microbiome kit on the market? Look no further! Our review round-up page has all the information you need to make an informed decision.