Vitagene is a genetic testing company founded by Reza Malek, a neurosurgeon, in 2015.
It strives to empower individuals with the knowledge they need to make accurate lifestyle choices. They do this by offering Direct-to-consumer DNA testing technology.
Vitagene currently focuses on fitness and nutrition. It will probably expand its test kits in the future.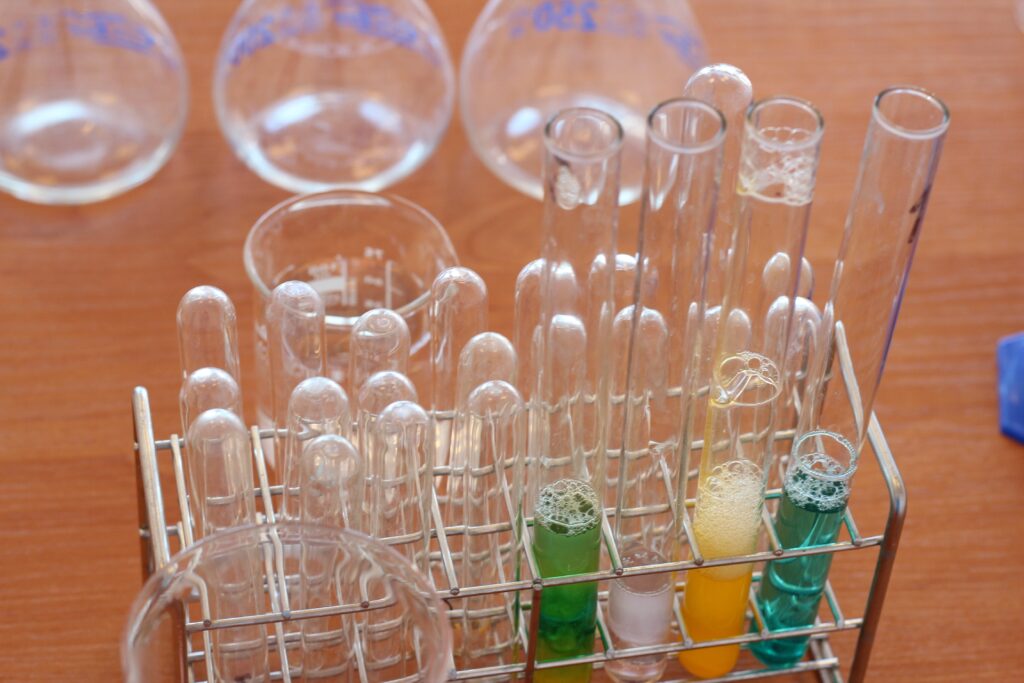 How it works
Once you purchase one of the Vitagene testing products, you will receive an email. It will contain guidelines on how to fill out your online lifestyle questionnaire.
You should receive a DNA testing kit with a pre-paid return stamp within 3-5 days. Follow the instructions provided with the kit and return your sample. After that, Vitagene's scientists will analyze your questionnaire and DNA sample. Results are issued on an online dashboard in 4-6 weeks.
The Vitagene test kit
Most clients praise Vitagene's DNA test kit for being easy to use. You shouldn't have any problems submitting a sample. All it takes is a simple cheek swab.
The package comes with a prepaid return envelope so submitting the sample is hassle and cost-free. Although Vitagene does not ship outside the United States, there are plans to expand the service. You may join the international waiting list.
Remember not to eat or drink anything for at least half an hour before taking the samples. Doing so could affect the accuracy of your results.
If you've already received a raw DNA file from another service, all you need to do is purchase a health report. You will then receive credentials to an online account along with detailed guidance on how to upload your DNA file. Vitagene will only accept files uploaded in the .txt format.
Operating procedures
Vitagene's clinical labs operate under strict standards. These were set forth by the Clinical Laboratory Improvement Amendments of 1988 and the College of American Pathologists. This is to ensure accuracy and reliability.
Clients' DNA is run through a sophisticated, proprietary algorithm. The DNA is compared to an extensive database of the world's best peer-reviewed research on nutrition, genomics, and exercise.
Your unique health information is then mapped to nutrition, diet, and supplementation plans that suit your specific health needs.
Client security
Vitagene has suffered breaches in the past. However, it uses industry-standard security protocols to store and safeguard client DNA profiles, results, and any other information that it may share. These and personal data are kept in secure cloud storage facilities. The company does not share any of it with third parties without explicit consent.
Vitagene does not willingly honor law enforcement requests. Neither does it share data with public databases or entities that might make it available to those agencies.
However, in specific circumstances, the company may be compelled by law to honor a valid court order, search warrant, or subpoena for personal or genetic information.
It is worth noting that the company has never received law enforcement requests to share genetic data in a legal proceeding.
Vitagene's cost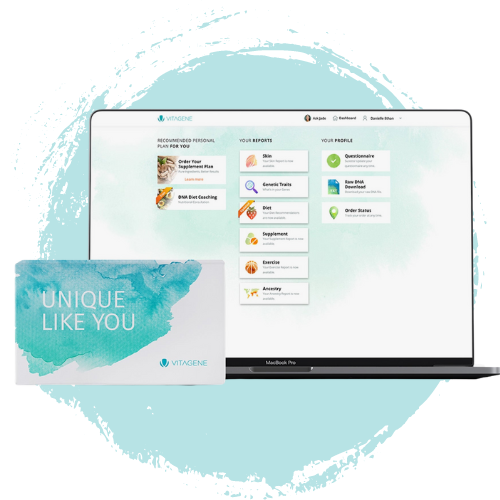 Vitagene Health and Ancestry: $99
Diet report: this mainly provides meal plan suggestions. It includes reports on specific gastrointestinal aspects like gluten sensitivity. It can also tell how well your body processes caffeine or fat. The report also shares gene mutations and other markers in your genes that affect your metabolism.
Supplement report: this report provides guidance on the supplement recommendations your body needs. This is supported by detailed explanations based on your genetic makeup.
Exercise report: This section addresses your body's ability to create muscle and how you react to exercise. It also proposes what kinds of exercise are ideal for your body.
Ancestry report: The ancestry report provides ancestry information. It can identify matches to next of kin within the past five generations.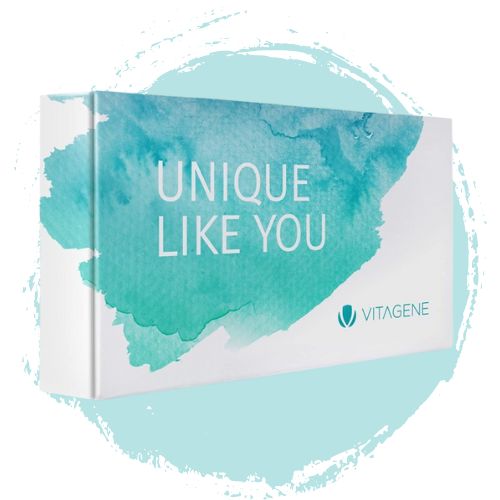 DNA health upload report: $49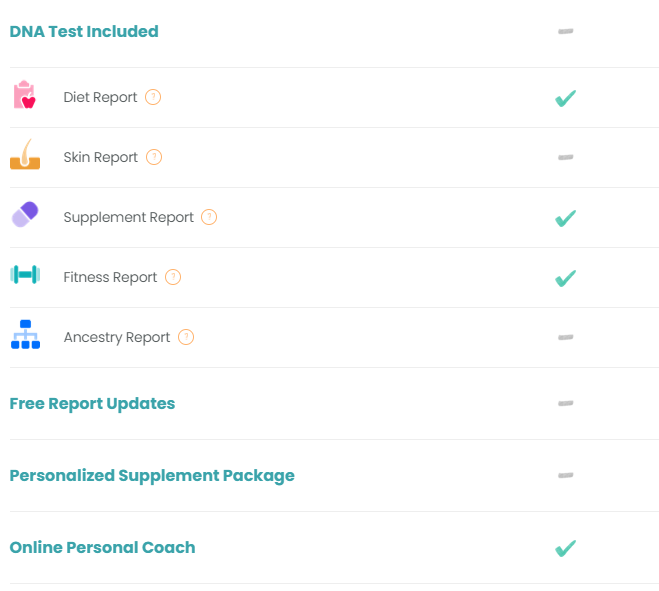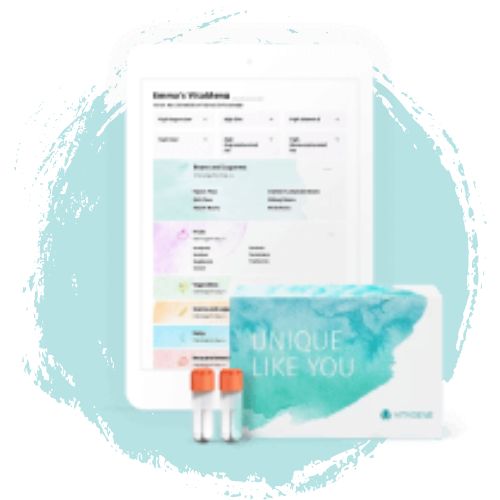 Premium health report: $139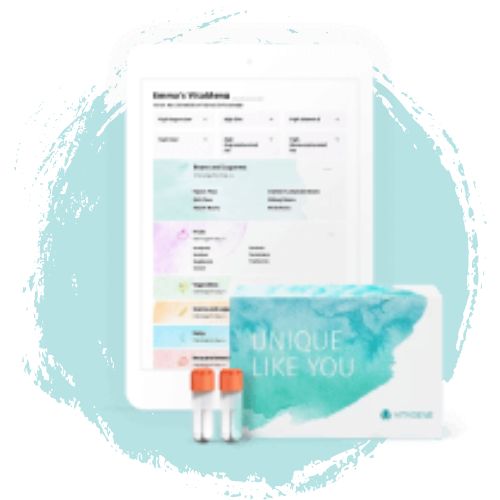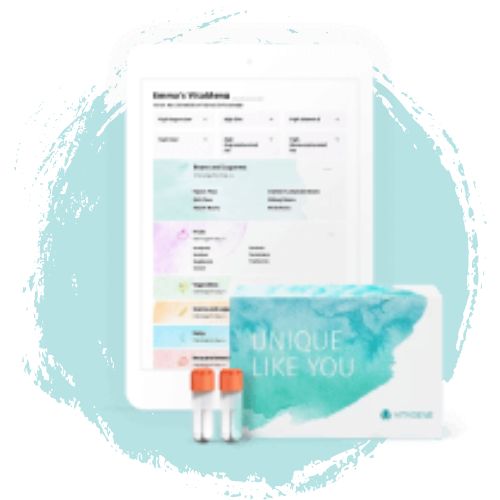 Vitagene smart supplements: variable price
After you've had done a test and received your Vitagene reports, you can order customized supplements. They contain everything from hormones to minerals and vitamins. The prices are not readily available on the website.
Which testing option is best for you?
Your choice will largely depend on several factors: whether you've ever had a genetic test, your required level of detail, and whether you need supplements.
If you have never taken a DNA test and don't want any supplements, you should purchase the Health+Ancestry report. If you need a skin test and are not bothered by the extra fee, get the premium report.
If you have never had a DNA test and want to have supplements, you should go for the Vitality bundle.
If you already have a DNA test and don't want personalized supplements, the Health Reports package is the ideal choice.
If you've had a DNA test and want to have Vitagene supplements, then you should try the Vigor bundle.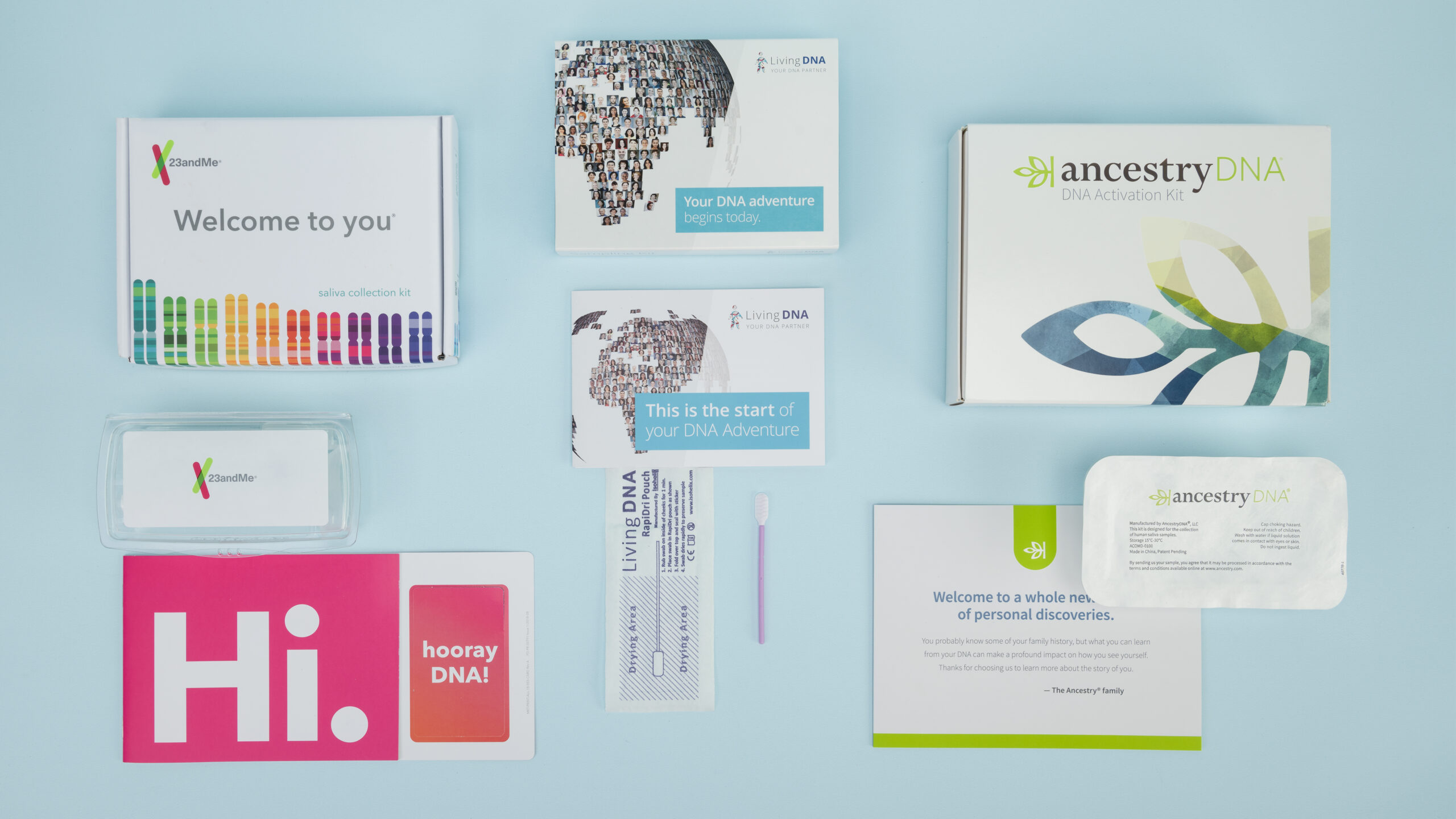 Best DNA Kit
Don't miss out on the opportunity to learn more about yourself. Read our best DNA test page to find the best one for you.
Benefits of Vitagene
Direct to consumer tests like Vitagene facilitate awareness of genetic diseases. Vitagene tests provide personalized information about your disease risk, health, and other traits. It helps you make informed decisions about your lifestyle.
You do not need approval from a health care or health insurance provider to have a Vitagene DNA test. It is also less expensive than the sort of DNA tests you'd get from a healthcare provider.
The DNA sample collection process is straightforward and non-invasive.
The information you submit to Vitagene will remain private. It won't be shared or sold to any third-party service without your explicit consent.
Limitations of Vitagene
Though extensive, Vitagene's tests might not cover the health conditions or genetic traits that interest you.
In some cases, the tests may not give conclusive results on whether you will get a specific illness.
Vitagene does not ship internationally, so it's hard to get the test if you're outside the United States.
How Vitagene compares to similar testing items
There are several direct-to-consumer DNA tests on the market. They all promise to reveal impactful information from your DNA.
These companies specialize in different features. These include:
disease risk
response to various drugs
The likelihood for specific physical characteristics
Most DNA testing companies, including Vitagene, analyze SNPs (single nucleotide polymorphisms). It is a common genetic variation among populations.
Several scientific research studies have examined the associations between this genetic variation and the incidence of specific genetic diseases and traits. These studies have made several landmark discoveries. It is this data that DNA testing companies like Vitagene use to analyze clients' genetic information.
Vitagene vs. 23andMe
When it comes to exploring your genetics and other things related to your DNA, you have options. There are several DNA testing kits in the market and the only task is to find one that's right for you.
Vitagene and 23andMe are leading names in the industry. Both have excellent reputations but they do not offer the same health reports or tests.
Here is a table that allows you to see the similarities and differences between the two DNA testing providers. With this, you can easily make an informed choice as to which DNA test meets your needs.
| | Vitagene | 23andMe |
| --- | --- | --- |
| Insights | Health & Supplemental Care | Personal Traits |
| Sample | Cheek Swab | Saliva |
| Results | 4-6 weeks | 6-8 weeks |
| Tests | Autosomal, Health | Autosomal, Genealogy, mtDNA, Y-DNA |
| Cousin/Family Matching | No | Yes |
| Health Screening | Yes | Yes |
| Express Shipping | No | Yes |
| Security | Yes | Yes |
| Price | $49-$149 | $99-$199 |
| Report includes | Ancestry breakdown; detailed diet report; and customized food, fitness, and supplement plans. | Ancestry composition; haplogroups; Neanderthal ancestry; DNA family and DNA relative finder. |
Is Vitagene worth it?
What sets Vitagene apart from other DNA testing services are the following:
It provides detailed information on your genetic makeup
It includes action plans that are easy to follow but wholly customized to your individual needs.
Vitagene health test results will help you improve your sleep, weight, and energy levels. This may be accomplished through exercise, nutrition, and supplementation.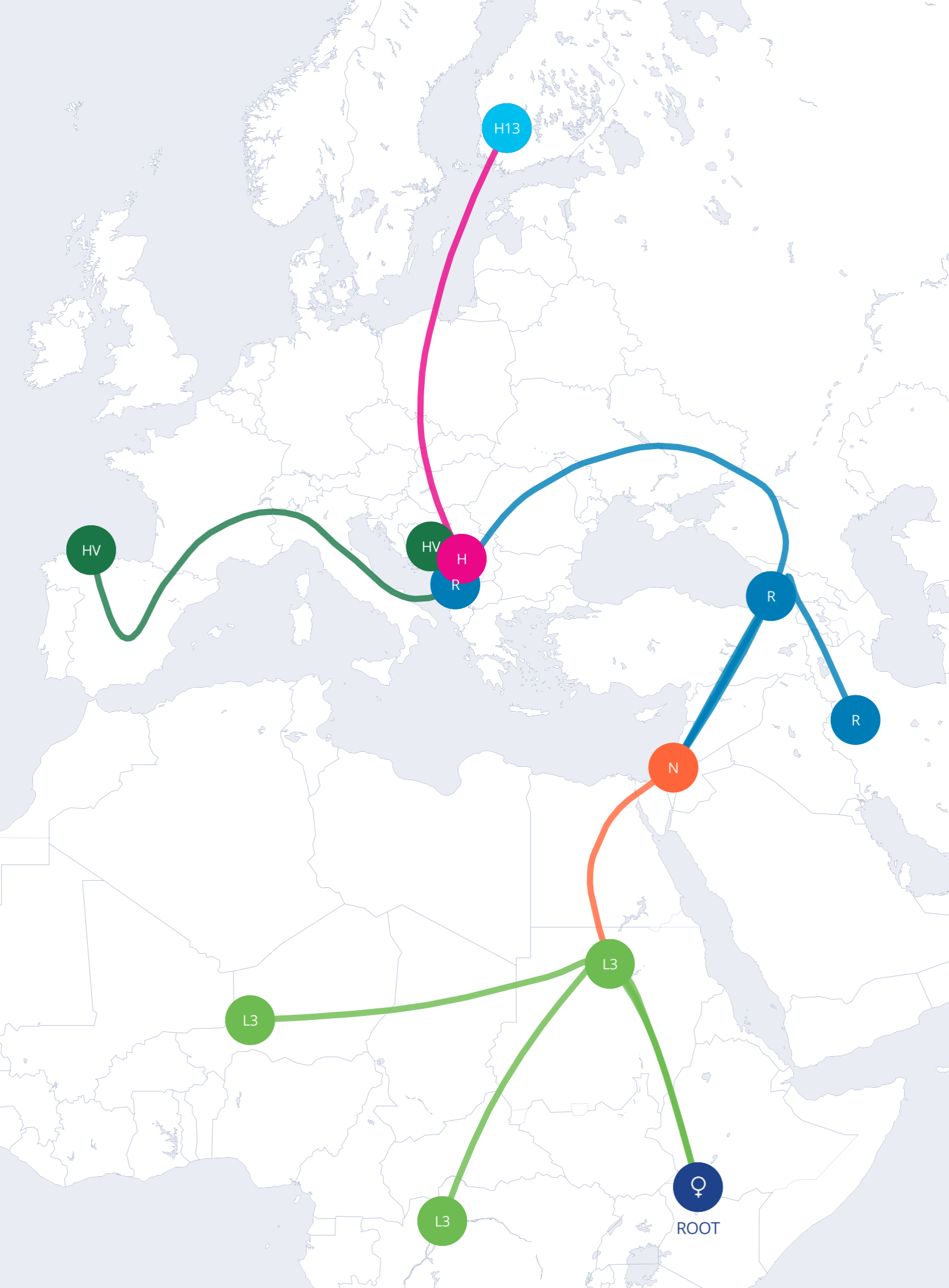 The Best DNA Test
Looking for a DNA test that's accurate and can tell you about your health and heritage?