Key Takeaways
Our verdict: TruDiagnostic's DNA Methylation Testing is a dependable tool against the worries of getting older.
Methylation is a chemical modification of DNA and other molecules that may be retained as cells divide to make more cells.1
Aging is strongly correlated with changes in DNA methylation.2 As we age, our DNA goes through this process. Methylation is vital in determining how long various creatures, from simple yeast to complex humans, can live.
TruDiagnostic's DNA Methylation Testing is a biological age test kit that can help ease the fears of aging.
It does this by looking deeper into your genetic makeup to tell you how old your body really is (AKA your biological age).
This information can empower you to make informed decisions about your lifestyle, including diet, exercise, and stress management, to positively influence your aging trajectory.
By taking a closer look at your DNA, this test can reveal important details about your health and the speed you're aging.
With easy-to-read reports and expert advice, TruDiagnostic's DNA Methylation Testing puts you in control and helps you make healthy decisions. It's the ideal tool for those who want to age gracefully and confidently.
About The Company
TruDiagnostic is a leader when it comes to the advancement of health and wellness via cutting-edge DNA methylation-based research and analysis.
With a strong commitment to scientific integrity, the company has built the largest private epigenetic database. They are focused on DNA methylation research, which helps understand how the body ages and what can be done about it.
Their mission is to make health insights accessible to everyone. They team up with researchers and academic institutions to turn complex science into practical knowledge.
TruDiagnostic is here to help people live longer, healthier lives, and they do it one epigenetic breakthrough at a time.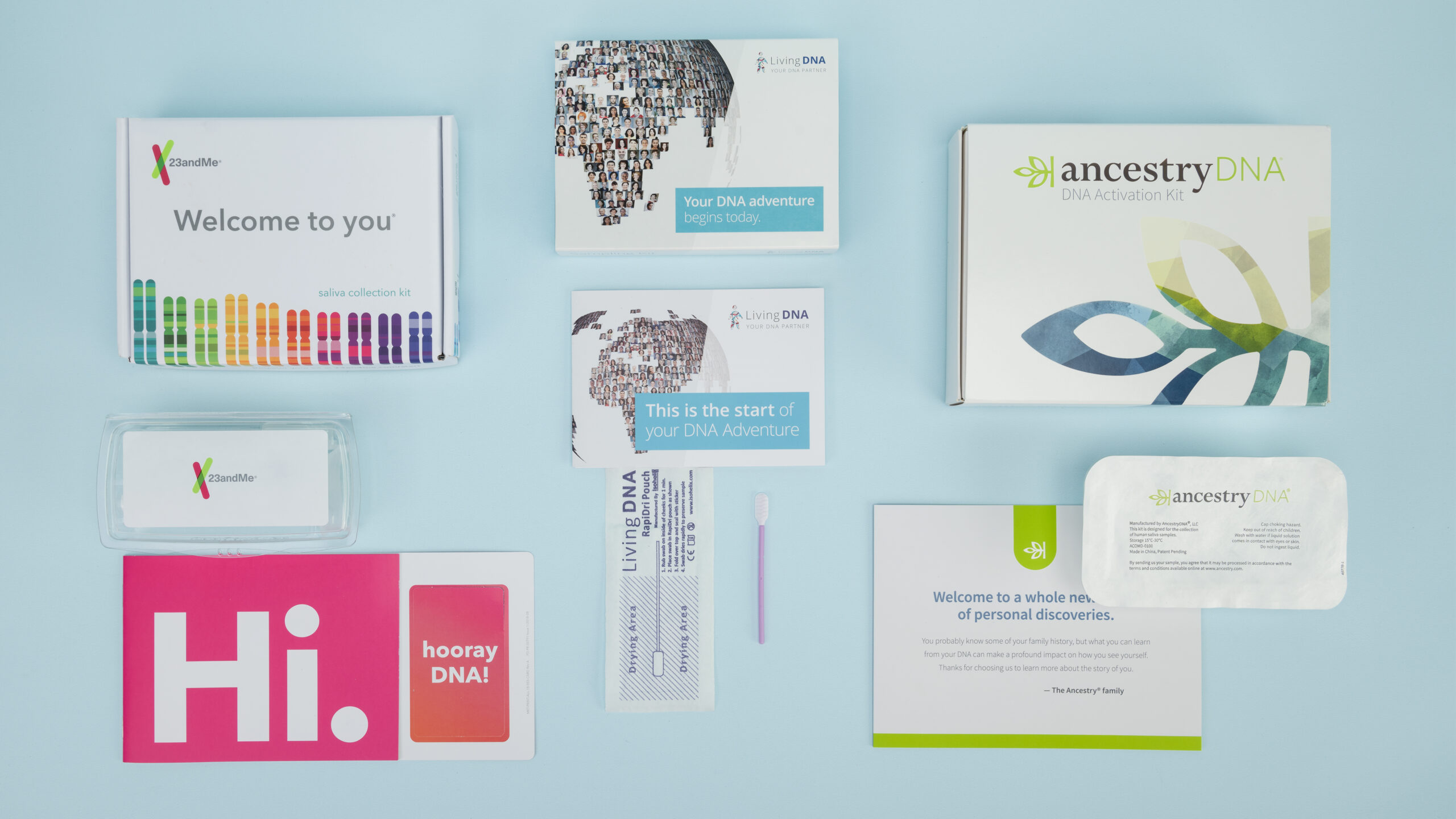 Best DNA Kit
Don't miss out on the opportunity to learn more about yourself. Read our best DNA test page to find the best one for you.
Product Review Summary
We went through dozens of reviews about TruDiagnostic—these are the most common comments we noticed.
Pros
Determines your biological age to get a clear picture of your overall health
Uses cutting-edge technology to provide accurate and actionable results
Provides detailed reports, including epigenetic age (how fast you're aging) and telomere length (a sign of aging)
Comes with expert advice and guidance, helping you interpret your results and make informed decisions
Quick results that come out in two to three weeks
Cons
Can be on the expensive side
DNA methylation and epigenetics may be complex for some people to understand
Relatively new company, so some users were a little apprehensive at first
Why Trust Us
KnowYourDNA is committed to making healthcare more accessible to the public, which is why we feature products that meet industry standards.
We only choose at-home kits that provide reliable testing methods and science-backed reports to improve your health.
Our in-house medical experts help ensure the accuracy of the information we give to our readers by reviewing them before publication.
What Tests Do They Offer?
TruDiagnostic offers two DNA Methylation-based biological age tests, both of which help you determine how your body is aging.
TruAge COMPLETE Collection
TruAge COMPLETE gives you a detailed look at your biological age.3
This test provides information on the following:
Biological age, including core age tracking
Epigenetic biological age
Telomere length (a marker of aging based on cellular replication)
Dunedin PACE (a speedometer for the pace of aging)
Various trait reports
You can chat with an expert and get advice on how to slow down your aging process.
TruAge COMPLETE Collection costs $499.
TruAge PACE
TruAge PACE is a more basic and budget-friendly version of the TruAge COMPLETE Collection.4
This one focuses on your pace of aging and telomere length. It also provides lifestyle suggestions. It's designed to be more sensitive to short-term lifestyle changes.
TruAge PACE costs $229.
What's Inside The Kit?
Getting old can be scary, but learning more about yourself and making better health decisions pays a lot. Honestly, I was a little anxious when I decided to order a TruDiagnostic kit to explore my biological age.
It also got me excited. The idea of learning how my body was aging compared to my actual age really interested me, and I couldn't wait to get started.
I went on the TruDiagnostic website, which had a friendly and informative homepage.
The promise of "Discover Your Biological Age" caught my attention. It felt like they understood what I was looking for.
I went back and forth, choosing between the two tests available, TruAge COMPLETE Collection and TruAge PACE. Ultimately, I decided to get the TruAge COMPLETE Collection since it's more comprehensive.
The ordering process was easy to follow. I filled out a quick form with my name, shipping address, and a few basic details.
At the checkout page, I reviewed my order one last time. Then, I entered my payment information, and my order was confirmed.
After a little over a week, the package was at my doorstep. I opened it and found a neatly organized kit, including:
Instruction manual
Materials for collecting blood

Blood spot card
Lancets (tiny needles for pricking your finger)
Bandage

Return envelope
Activation code
What You Get With Your Report
Getting a TruDiagnostic report is eye-opening. Curious about my inner health and how my body is aging, the report was like a treasure trove of health insights.
Some findings that I'd like to highlight are:
Biological age – Knowing how my body is aging compared to my actual years. A number gave me a better understanding of my health.
Epigenetics – Realizing our genes are not our destiny, and we have the power to influence our health through lifestyle choices.
Telomere length – Understanding the state of my telomeres, which are protective caps on our DNA, gave an idea into cellular health.
Pace of aging – Knowing how fast I'm aging and what factors might influence it was a wake-up call. It prompted me to take a closer look at my lifestyle choices.
Lifestyle changes – Getting practical recommendations on how to improve my health and lifespan. Making necessary adjustments to slow down the aging process.
Immune system data and weight loss response – Knowing how different factors impacted my health and motivated me to make positive changes.
Is The Test Accurate?
TruDiagnostics' DNA Methylation Testing is a well-accepted and trusted way of finding out your biological age.
It looks at DNA methylation, which is linked to how people age. It does this by studying over a million spots in our DNA.
TruDiagnostics uses a cutting-edge tool called the DunedInPoAm algorithm to figure out a person's biological age. It can tell how fast someone is aging right now based on lifestyle choices.
Just remember, this test isn't a medical diagnosis. It's more about getting info and insights.
If you want to understand your biological age and make smart choices about your health and lifestyle, it can give you some pretty nifty insights.
How The Test Works
It's easy to follow the instructions in the kit. I carefully collected a blood sample, sealed it in the return envelope, and linked it to my account with the activation code.
The waiting period was around two to three weeks. The moment of truth arrived when I got an email notification that my results were ready.
I logged into my TruDiagnostics account and found my biological age. I went deep into the comprehensive report.
The report showed my biological age and offered valuable insights and recommendations for improving my health. It was a detailed guide to a healthier, more vibrant future.
Armed with this new knowledge, I am determined to make positive changes in my life.
Product vs. Competitors
| | | | | |
| --- | --- | --- | --- | --- |
| Feature | TruDiagnostic TruAge COMPLETE | MyDNAge | Novos Age | TallyAge |
| Price | $499 | $299 | $349 | $229 |
| Sample Collection | Blood | Blood or urine | Blood | Cheek swab |
| Result Time | 2-3 weeks | 4-6 weeks | 4 weeks | 4-6 weeks |
| Epigenetic Clock | DunedIn PACE | Dr. Horvath's | DunedIn PACE | Custom model |
| Biological Assessment | Whole body summary | Biological age | Biological age | Biological age |
| Added Reports | Immune system, weight loss | Risk of disorders | NA | Personalized lifestyle guide |
| Consultation | 30 minutes | NA | NA | NA |
For improved accuracy, visiting the websites of these biological age tests to help you make an informed decision is best.
TruDiagnostic TruAge COMPLETE vs. MyDNAge
Our pick: TruAge COMPLETE offers quicker turnaround time and free consultation. Meanwhile, MyDNAge is cheaper, and sample collection could be less invasive.
Turnaround time for results varies, with TruAge COMPLETE Collection providing results in 2-3 weeks, compared to MyDNAge's 4-6 weeks.
When it comes to pricing, TruAge COMPLETE test is available at $499, whereas MyDNAge offers its test for $299.
TruDiagnostic TruAge COMPLETE vs. Novos Age
Our pick: While their epigenetic clock is the same, TruAge COMPLETE offers a full body summary report and free 30-minute consultation. Novos Age is slightly cheaper for those who are on a budget.
Both tests use advanced epigenetic clocks, but TruAge COMPLETE Collection leverages the DunedinPACE Rate of Aging Clock, offering a comprehensive 55-page report packed with actionable insights.
TruAge COMPLETE is priced at $499, while Novos Age comes at a slightly lower cost of $349.
TruDiagnostic TruAge COMPLETE vs. TallyAge
Our pick: TruAge COMPLETE offers faster turnaround time, more comprehensive, and free consultation. On the other hand, TallyAge is way cheaper, and its collection method is less invasive.
TruAge COMPLETE Collection typically delivers results within 2-3 weeks, while TallyAge takes 4-6 weeks.
TruAge COMPLETE provides an in-depth report on various aging aspects, including telomere length, immune system function, and response to caloric restriction.
It also offers a free 30-minute epigenetic consultation to review results and help create personalized health plans.
Sample collection methods vary between the two. TruAge COMPLETE Collection requires a blood sample, while TallyAge uses a non-invasive cheek swab, making it a more convenient option for those averse to blood tests.
In terms of pricing, TruDiagnostic costs $499, and TallyAge is way cheaper at $229.
Is The Test Worth It?
The test is totally worth it if you're committed to improving your health and value detailed insights.
If you're on the fence about getting it, here are some things to consider:
Personalized Health Goals
If you're serious about maintaining or improving your health and want data to guide your efforts, the TruAge COMPLETE test can be valuable.
It gives detailed information about your biological age, telomere length, immune system function, and more.
This information can help you make better health choices, improve your biological age, and slow aging.
Moreover, if you want a deep dive into various aspects of aging and a free 30-minute consultation with an expert, TruAge COMPLETE is a solid choice.
Budget
The TruAge COMPLETE test costs $499. Consider whether this price fits your budget and if the information it provides is worth the cost.
If you're on a tight budget, there's TruAge PACE that you can get at $229.
The more budget-friendly option still uses the Dunedin PACE aging algorithm, requires a blood sample, and delivers results in 2-3 weeks.
However, this version provides a more concise summary. It mainly focuses on how your lifestyle choices influence the pace of your aging.
The bottom line is that TruAge PACE is a good choice if you're looking for a cost-effective solution that centers on understanding how your daily choices impact the speed at which you age.
How We Evaluated The Test
We evaluated TruAge COMPLETE via the following criteria:
Price – We checked if its price of $499 is a good deal compared to similar tests. While on the pricier side, it proves reasonable with its wealth of health information.
Sample collection – This test needs a sample of your blood. It might not be as convenient as a cheek swab, but it gives more accurate and detailed results.
Result speed – TruAge COMPLETE provides results in 2-3 weeks. It's the fastest among the alternatives we've checked.
Epigenetic clock – It utilizes DunedinPACE Rate of Aging Clock, which has been proven accurate and reliable.
Biological assessment – The results are more than just showing the biological clock. Its all-encompassing approach to biological assessment earned it high marks.
Additional reports – Besides biological age, it gives insights into the immune system and how the body responds to calorie restriction. There are truly valuable add-ons.
Expert consultation – You can have a free 30-minute chat with an expert about your results. We considered how helpful this is if you need guidance on what your data means and how to make healthy choices.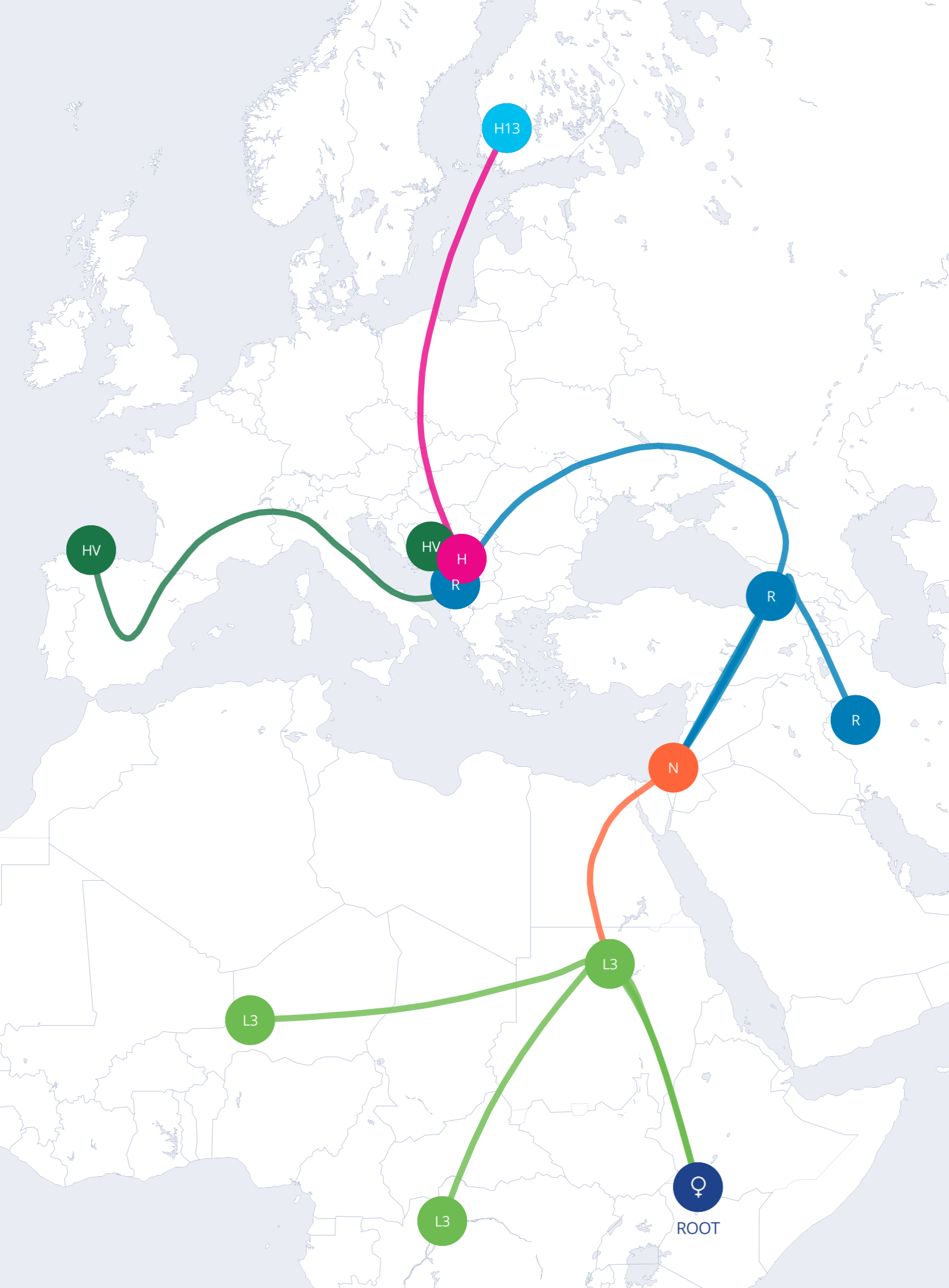 The Best DNA Test
Looking for a DNA test that's accurate and can tell you about your health and heritage?