Current evidence shows that taking too many probiotics will not likely cause major harm.
Probiotics are generally considered safe for almost everyone to use. Very few well-known risks or major side effects are linked to taking probiotics.1,2
However, they can have side effects. A higher dose could make these side effects worse.
There is still a lot of ongoing research into the safety of different types of probiotics products. Keep reading for more information about probiotics and potential signs that your probiotic dose is too high.
What Are Probiotics?
Probiotics are live microorganisms that can give you different health benefits.
They are found in supplements and naturally in some foods.1 They can strengthen your gut microbiome, the collection of gut bacteria and other beneficial microorganisms in your digestive tract.
Maintaining the health of your gut microbiome can have a wide variety of health benefits, including aiding digestion, boosting your immune system, and fighting harmful bacteria.3
Where Are Probiotics Found?
They are usually found in probiotic supplements, but you can also find them in probiotic-rich foods like:
Yogurt
Kimchi
Kombucha
Miso
Pickles
Other fermented foods
These probiotic foods are a great way to support your gut flora.3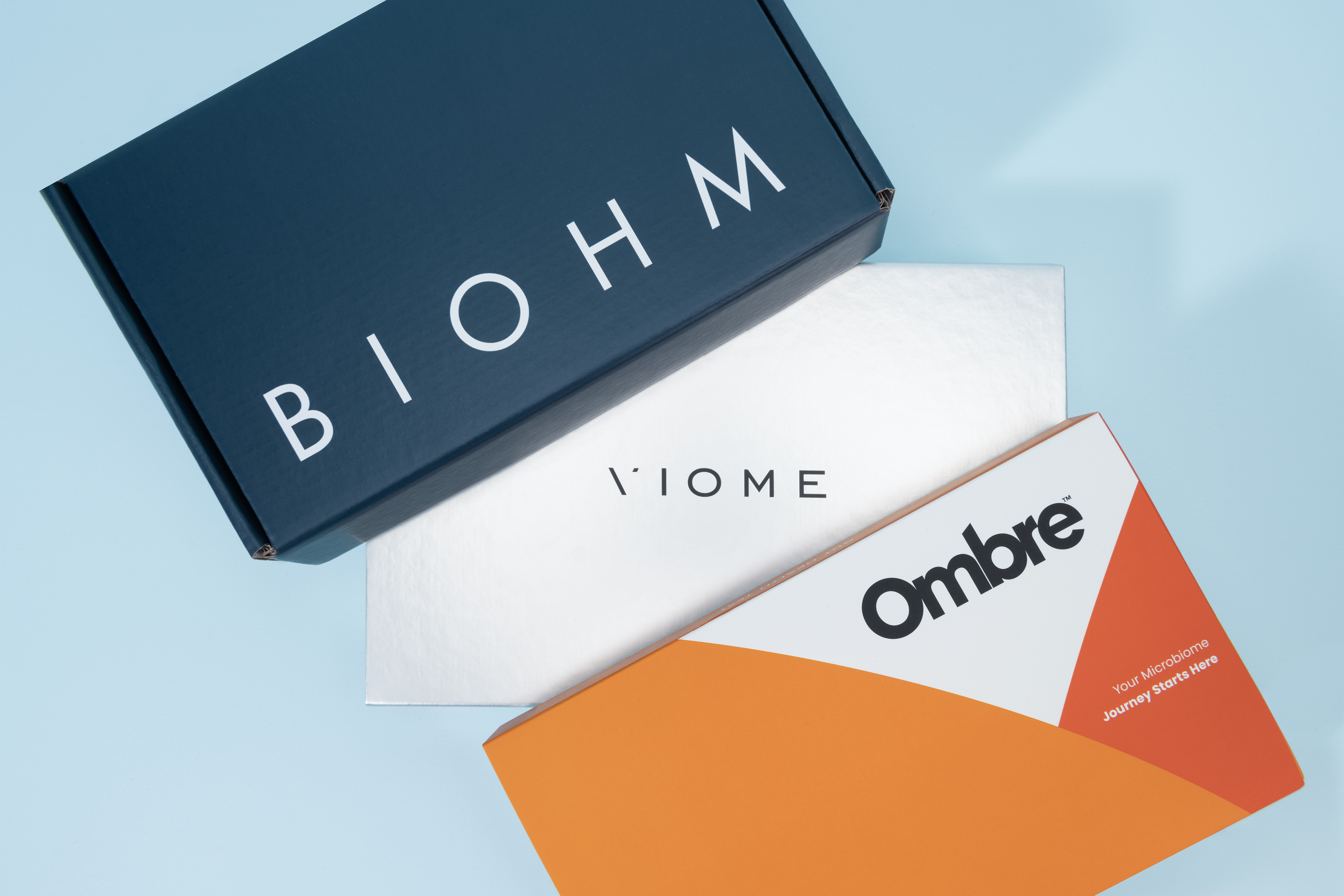 Best Gut Health Test
Our review of the best at-home Microbiome Tests.
Can You Take Too Many Probiotics?
Generally, they are considered safe because they contain strains of beneficial bacteria that are naturally found in your body.
There is little evidence of people overdosing on probiotics.4 It is also difficult to determine when someone is taking too many probiotics. This is because probiotic supplements vary greatly. The usual dose of one probiotic product may be a high dose of another.1,5
Certain types of people may be more susceptible to the adverse effects of probiotics.
The elderly, infants, people with weakened immune systems, and people suffering from severe illness might need reduced doses. These people could suffer infections from certain strains like Lactobacillus acidophilus and other adverse effects.1,5
Is It Possible to Overdose on Probiotics?
Theoretically, a harmful overdose on probiotic supplements is possible.5 However, there are currently no recorded cases of this happening.4
An overdose is when you take too much of a drug that it becomes toxic. If you overdose on a drug, you could suffer dangerous symptoms and possibly die.6
What Are the Side Effects of Taking Too Many Probiotics?
Because there is little known about people who have taken too many probiotics, the effects of taking too many are still uncertain.
However, while probiotics are safe, they can have good and bad health effects. These negative effects could indicate that you have taken too many.
Probiotics can sometimes cause mildly uncomfortable side effects like generally upset stomach, acute diarrhea, and bloating. These digestive symptoms could be exacerbated if you take too many. If these symptoms persist, you may need to reduce your dose.2
Some evidence also indicates that probiotic bacteria could cause headaches or vomiting. However, more research is needed to confirm this evidence.7 If you experience mild discomfort taking probiotics, you should consult a doctor.
Can Taking Too Many Probiotics Cause Yeast Infection?
Currently, there is little evidence showing yeast infections that occur from taking a probiotic.
One study found that yeast infections could occur, but more research will need to be done to determine how common this is, why it occurs, and whether the amount you take affects how likely it is to happen.8
How Many Probiotics Should You Take Daily?
The probiotic dosage you should take daily will vary between products.
The number of microorganisms found in a probiotic product is measured in colony-forming units (CFU). Current evidence suggests a daily product dose containing one million CFU per is the minimum significant dose.
However, a hundred million to one billion CFU daily is a more effective probiotic dosage. Remember that every probiotic is different. Follow the instructions with any probiotic supplement to ensure you take a safe and healthy amount.9
Can You Take A Probiotic Supplement Multiple Times a Day?
Yes, you can take probiotics multiple times a day.
Just keep in mind that exact dosing instructions may be different between products. It may be better to take some products multiple times a day and others only once daily.
There is currently no concrete medical advice on the ideal number of times a day to take a probiotic.10
Should I Take Probiotics When on Antibiotics?
Yes, in some cases, taking probiotics while on antibiotics can be beneficial.
Diarrhea is a common side effect of some types of antibiotics. This is caused by antibiotics affecting the balance of good bacteria in your digestive tract. A doctor might suggest incorporating probiotics into your treatment to prevent this type of diarrhea, called antibiotic-associated diarrhea (AAD) or antibiotic-induced diarrhea.11
There are also studies trying to determine whether probiotics are good for other conditions, such as small intestine bacterial overgrowth (SIBO).
How Many Probiotics Should I Take a Day While on Antibiotics?
There is still no clear guidance about how many you should take when you are also taking antibiotics. In general, you should be sure to follow the recommended dosage of any probiotic product you take.
If you are using a probiotic supplement to help combat AAD, evidence shows that you should take a dose of at least ten billion CFU daily.11
Are High Doses of Probiotics Safe?
Generally, it is safe to take high doses of probiotics. Evidence also shows that higher doses can sometimes be more beneficial than lower ones, but this is not always the case.
It is also important to remember that there is no universal definition for a "high dose" of probiotics.
Supplements usually contain up to ten billion CFU of different probiotic microorganisms. Some products can contain much more than this, potentially reaching up to fifty billion CFU.
However, there is no standard dose or average dose used by doctors. Dosage instructions will also vary between probiotic strains, making it difficult to define a high dose or average dose of a probiotic.1
Taking more than your usual dose of probiotics can be beneficial. For example, evidence shows that taking probiotics with more colony-forming units of some bacteria leads to higher amounts of these bacteria found in the gut. Higher doses can also help with conditions like AAD.11
Who Should Avoid Taking Probiotics?
Most healthy adults should be able to safely take probiotics.
People who may need to avoid taking them include the elderly, people with a weakened immune system, and people with short-gut syndrome.12
Common Questions About Probiotics
How Long Should You Wait to Eat After Taking Probiotics?
Some evidence shows that eating less than 30 minutes after taking probiotics can help healthy bacteria survive in your gut.
Taking them with a meal could also have this effect. On the other hand, taking them 30 minutes or more after a meal could make them less effective. However, this depends on exactly which probiotics you are taking. Some will be more sensitive to your meal timing, while others may not be affected one way or the other.13
How Do You Know If You Have Taken Too Many Probiotics?
If you take too many probiotics, the symptoms will vary depending on the probiotic strains. You can get an upset stomach or other digestive issues, but there's nothing completely definitive when it comes to the research.
Experts are also still determining the general signs of taking too many. Potential signs include bloating, diarrhea, and headaches.2,8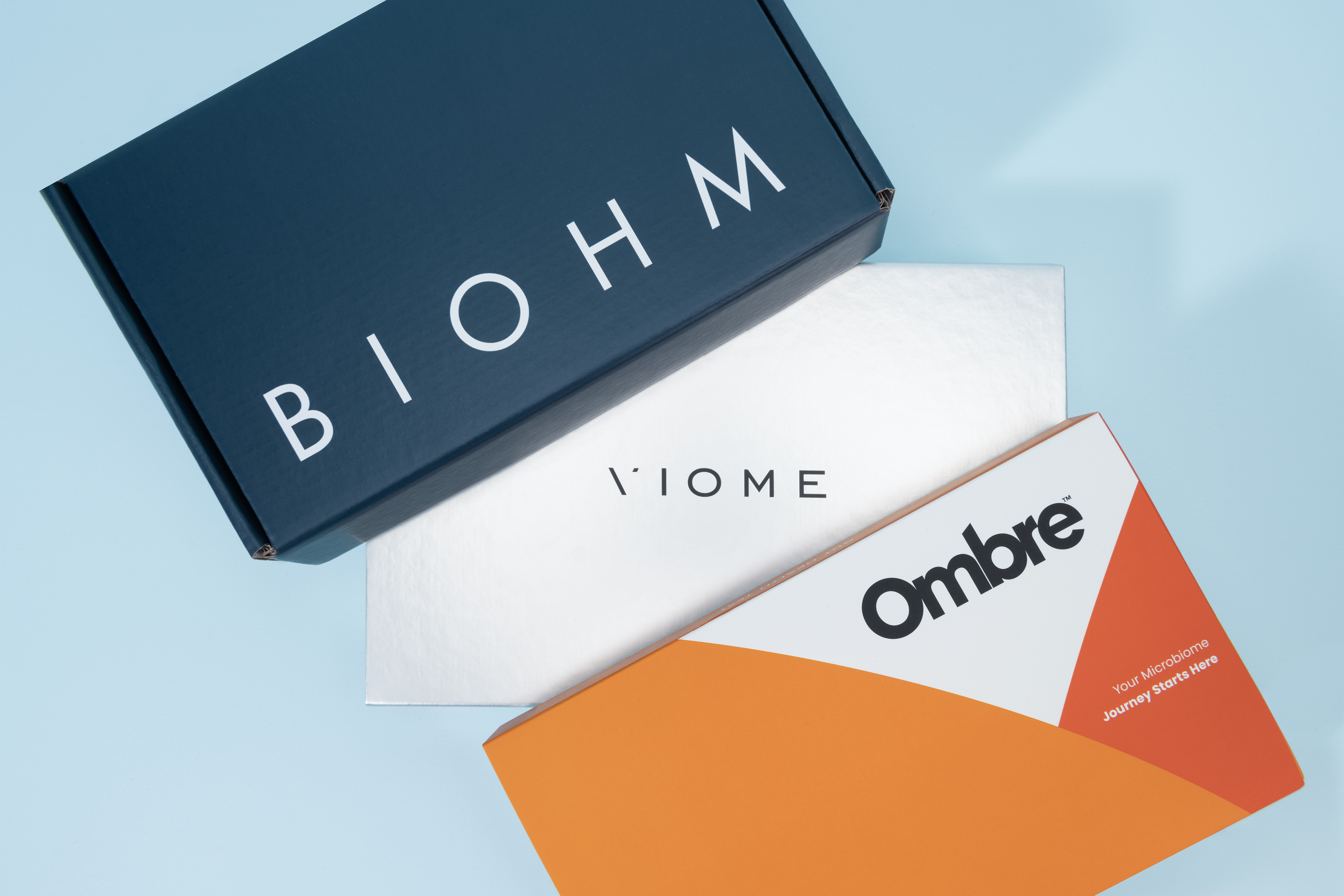 Best Microbiome Test
Looking for the best microbiome kit on the market? Look no further! Our review round-up page has all the information you need to make an informed decision.