Our verdict: After trying Tiny Health, I was impressed with its valuable and actionable insights into my gut microbiome.
Tiny Health offers age-specific key insights for babies, toddlers, pregnant women, and adults. I tried Tiny Health's Adult Gut Health test, and my report went into great detail about how my gut microbiome influences my overall health.
It also explained how balances and imbalances affected my metabolism, immunity, digestion, and other systems.
What piqued my interest is that it helped me see how my results stacked up against normal levels for people my age.
About The Company
Tiny Health Gut Health was the brainchild of Cheryl Sew Hoy. After talking to a microbiologist about one of her kids' eczema and food allergies, she had the idea of a gut test for children.
Cherly assembled a team of top scientists, physicians, and microbiologists to develop the product, which paved the way for baby and child gut microbiome testing.
From there, the company expanded to include vaginal microbiome and adult gut microbiome tests in their testing options.
Tiny Health Gut Health Test Review Summary
After reading several reviews about Tiny Health's products and services, we noticed some feedback that kept coming up:
Pros
Many users liked the detailed report they received from Tiny Health.
Several customers mentioned how convenient and easy to use the test kits are. The instructions provided are also easy to follow.
Buyers appreciated the wide range of test kits offered by Tiny Health.
Cons
Some users noticed that the price was higher than their competitors' prices.
The company doesn't offer personalized probiotic blends.
Why Trust Us
KnowYourDNA is committed to making healthcare more accessible to the public is why we feature products that meet industry standards.
We only choose at-home kits with reliable testing methods and science-backed reports to improve your health.
Our in-house medical experts help ensure the accuracy of the information we give our readers by reviewing it before publication.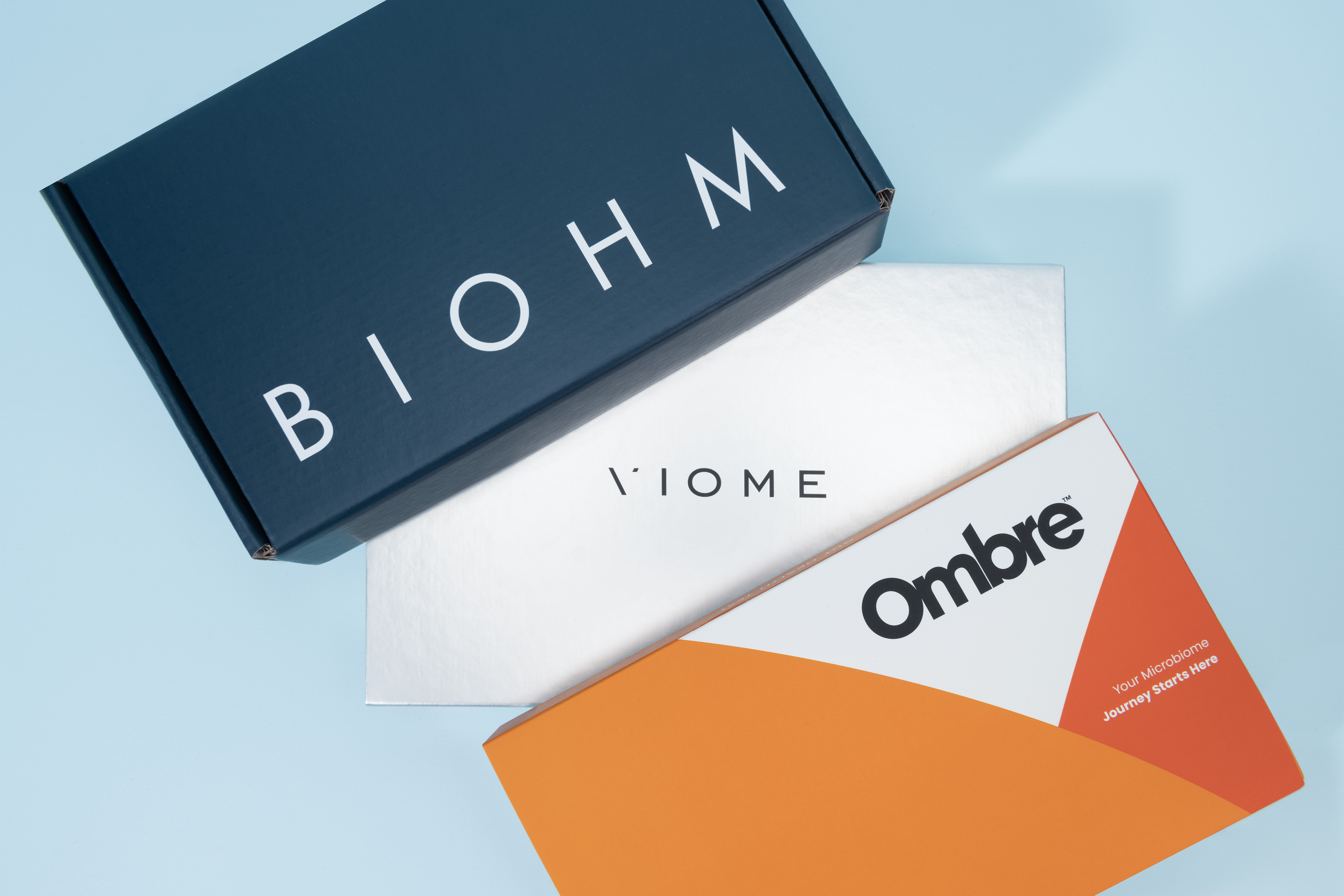 Best Gut Health Test
Our review of the best at-home Microbiome Tests.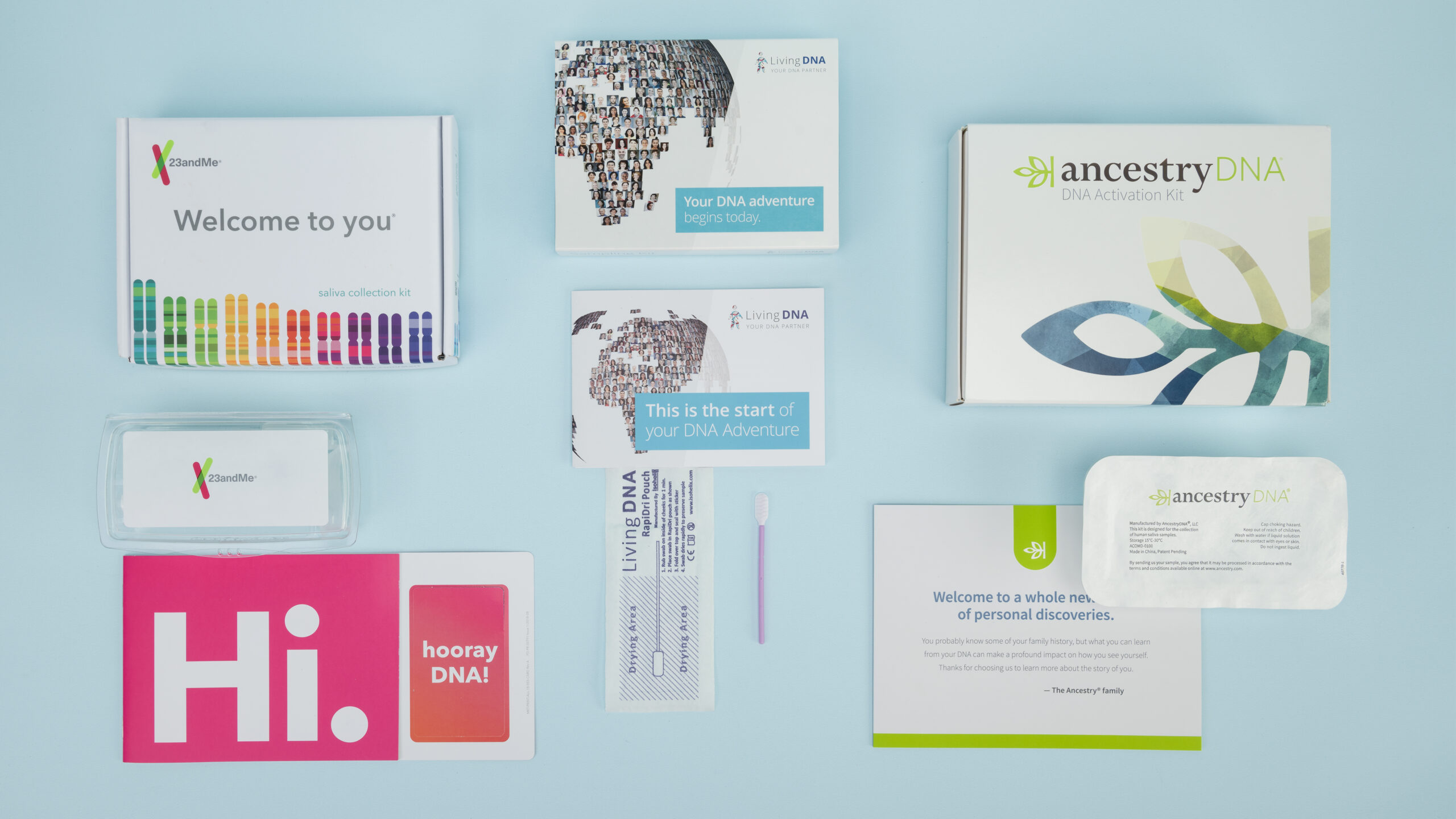 Best DNA Kit
Don't miss out on the opportunity to learn more about yourself. Read our best DNA test page to find the best one for you.
What Are Your Options with Tiny Health?
Tiny Health not only offers test kits for babies and children. The brand is a one-stop shop for gut health tests. Here are the available gut health test kits from Tiny Health:
Baby Gut Health Test
The Baby Gut Health Test is a gut microbiome test designed for parents with babies or toddlers up to three years of age.
This test assesses your baby's delicate gut microbiome composition. It screens for strains that support immune response, which is vital at their age when their immunity is just developing.
A feature we found interesting is the test examines what microbes your child might have received during childbirth. It highlights how intimate the bond can be between a mother and her child.
Baby Gut Health Test also checks your child's sample for eczema, allergies, or asthma biomarkers.
We also found this a good report because although it isn't a diagnostic test, it can give you an idea of your child's potential risk for these conditions.
Quick Facts on Baby Gut Health Test
| | |
| --- | --- |
| Price | $199 |
| Collection Type | Stool swab |
Child Gut Health Test
The Child Gut Health Test is a gut microbiome test designed for parents of children ages three and up to 18.
It screens your child's gut for microbes, like Candida, parasites, and bacteria that indicate inflammation or infection.
The test also evaluates your child's gut diversity score to see how balanced and diverse the species of gut microbes are, which makes for healthier gut microbiota.
The gut diversity score may also reflect how healthy their digestive and immunity system is. Since their immune system is not fully formed at this age, we found this information to be really helpful.
We liked that the test can pick up signs of leaky gut. These include high concentrations of mucus-degrading strains or microbes that cause disease in people with weakened immune systems (opportunistic pathogens).
Quick Facts on Child Gut Health Test
| | |
| --- | --- |
| Price | $199 |
| Collection Type | Stool swab |
Pregnancy Gut Health Test
The Pregnancy Gut Health Test is the microbiome screening for people trying to get into pregnancy, pregnant moms, or new moms.
The test can track the essential bacteria your child should receive at birth so they can develop a healthy immune system, especially the Bifidobacterium.
Bifidobacterium is a group of bacteria and the primary colonizers of your child's gastrointestinal (GI) tract. They're directly transmitted from mother to offspring.1
Quick Facts on Pregnancy Gut Health Test
| | |
| --- | --- |
| Price | $199 |
| Collection Type | Stool swab |
Vaginal Health Test
The Vaginal Health Test identifies the community state type (CST) of your vaginal microbiome. CST describes the dominant bacteria types in your vaginal microbiome.
It checks if you carry the beneficial strain Lactobacillus, essential for maintaining a healthy vaginal tract. Ideally, you should have high levels of this bacteria.
Vaginal Health Test can also recognize the unfriendly bacteria that frequently cause vaginal infections like bacterial vaginosis and yeast infection.
Quick Facts on Pregnancy Gut Health Test
| | |
| --- | --- |
| Price | $179 |
| Collection Type | Vaginal swab |
Adult Gut Health Test
Tiny Health's main goal is to take care of your baby's gut health and keep track of your baby's microbiome development. However, it also offers a gut microbiome test for adults.
The Adult Gut Health screens your gut microbiome for parasites or bacteria that cause gut inflammation or infection, like Candida.
The test also rates your gut diversity to determine the state of your digestive health and immune systems.
Quick Facts on Adult Gut Health Test
| | |
| --- | --- |
| Price | $199 |
| Collection Type | Stool swab |
What's Inside The Tiny Health Gut Health Test?
When we purchased the Tiny Health Gut Health Test, our at-home test kit came with the following items:
Tiny Health swab that clicks right back into the tube for mess-free collection
An instruction manual to help get the right amount of sample
A biohazard bag to seal our sample tube
A prepaid return envelope
What You Get With Your Report
Among the Tiny Health test options, we tried the Adult Gut Health Test. But from our research, we learned that the other gut tests are also broken down into these five different reports.
Overall Summary
The Overall Summary is a dashboard that shows a general view of my test results. It also contained important links for other prompts or tabs.
It showed a quick summary of the other reports. I found this summary to be helpful because the topline reports, like my Microbiome Breakdown and Key Insights, were all readily available to me at a glance.
Key Insights
The Key Insights was one of my favorite reports. I was impressed with how in-depth this section is.
It broke down my gut health into different key metrics and categorized them as needing support, okay, or great results.
I was satisfied that the test didn't just tell me I had issues with gut inflammation and lack of diversity. Instead, it pinpointed the specific bacterial strains or key metrics contributing to those issues.
For instance, the "needs support" section mentioned that I have low beneficial Bifidobacterium levels. It also said that my microbes' short-chain fatty acids (SCFAs) production is low.
This information gave me valuable clues into what might be causing my digestive and metabolic problems, like bloating or unexplained weight gain.
Microbiome Breakdown
The Microbiome Breakdown was my next favorite report. It provided a completely detailed rundown of every gut bacteria type detected in my stool sample, including their abundance.
Besides the list of strains, I loved how the report also explained each microbe's important role in human health.
Thanks to this report, I felt like I took a step forward in understanding the complex community of trillions of bacteria living in my gut.
Conditions
The Conditions report helped me find out if any of my gut microorganisms have been linked to illnesses like SIBO or urinary tract infections.
This section is especially helpful for those trying to conceive (TTC) or pregnant since it assesses for fertility-related concerns like:
Gestational Diabetes
Pre-term Labor
Polycystic Ovarian Syndrome (PCOS)
Preeclampsia
Action Plan
The Action Plan report gave me personalized suggestions based on my answers to the survey. Tiny Health ensured that science backed up these recommendations.
I appreciated how the report listed in order of importance the diet, supplements, and living tips I need to optimize my microbiome health.
The report included the foods I need to focus on to help re-balance my gut and improve my gut health.
Some of the foods on the list, like oats and barley, are generally easy to source too, which I found convenient.
Is The Test Accurate?
Yes.
Tiny Health ensures that their gut health tests provide highly accurate and reliable results.
First, the company uses an advanced metagenomic sequencing method to assess your gut microbiome.
Besides, Tiny Health also works with CLIA-certified labs to analyze all submitted samples.
CLIA certification is essential because these labs undergo regular oversight to ensure their testing is accurate and consistent and meets high-quality standards.
By working with a CLIA-certified lab, Tiny Health meets the highest standards for clinical testing.
How Does The Test Work?
An at-home gut health test with Tiny Health is easy and only took me less than 10 minutes.
After I placed my order online, I received my test kit in the mail in three days
I registered my kit on the company's website
I dabbed the swab tip directly onto a piece of soiled toilet paper
I placed the swab back inside the collection tube and ensured the lock clicked when I closed it
I placed the tube inside the biosafety bag and shut it sealed
Then, I closed the biosafety bag in the prepaid bubble mailer
I dropped off the mailer at the nearest USPS mailbox to finish the process
Where Can I Buy The Product?
We recommend buying the kit directly from the company's website based on our experience with the Tiny Health Gut Health Test.
How Much Does The Product Cost?
The Adult Gut Health Test kit costs a one-time purchase of $199. But you can save money if you subscribe to Tiny Health.
The subscription allows for monitoring the progress of your gut health, which is helpful when you're addressing any gut deficiencies.
Tiny Health Adult Gut Health Test vs. Competitors
| | | | |
| --- | --- | --- | --- |
| | Tiny Health | Floré (by Sun Genomics) | Ombre (formerly Thryve) |
| Price | $199 | $299.00 | $99 |
| DNA Sequencing Method | Deep Shotgun Metagenomics | Shallow Shotgun Sequencing | 16s rRNA |
| Estimated wait time (results) | 4 to 6 weeks | 1 to 3 weeks | 3 to 4 weeks |
| Actionable Report | Yes | Yes | Yes |
| Tests for bacteria | Yes | Yes | Yes |
| Tests for fungi | Yes | Yes | No |
| Tests for parasites | Yes | Yes | No |
| Tests for viruses | Yes | Yes | No |
Tiny Health vs. Floré (by Sun Genomics)
Despite the similarities between Tiny Health and Floré approach to gut testing, there are still some notable differences.
The most apparent difference is their price. Tiny Health is way cheaper than Floré.
Next, both of them use metagenomic sequencing. However, Floré uses a shallow shotgun metagenomic sequencing method, making Tiny Health more extensive.
Both give you measures you can take to improve your gut health. But Floré's action plan focuses on the brand's probiotics line.
Tiny Health vs. Ombre (formerly Thryve)
Tiny Health and Ombre (formerly Thryve) have some similarities and also some important differences. For starters, Ombre costs less than Tiny Health.
But regarding their results, Tiny Health can pick up bacteria, fungi, viruses, and parasites and determine their species level, making it more extensive.
Tiny Health uses metagenomic sequencing, which is more advanced than 16s rRNA sequencing.2
If budget is your main concern, you can opt for Ombre's more basic gut bacteria analysis.
On the other hand, Tiny Health is for those who want a more comprehensive range of gut health information since it gives a more detailed report.
Is The Test Worth It?
Yes.
I think the depth of insights and personalized guidance made Tiny Health worth the price tag.
Tiny Health is helpful for anyone who wants to improve their gut health, whether they're experiencing digestive issues, want to improve their diet, or just want to learn more about their microbiome.
People with long-term digestive complaints like bloating and diarrhea can benefit from the test results, although the test shouldn't replace a doctor's visit.
We suggest reviewing the results with your doctor to discuss any warnings and figure out what to do next, like taking probiotics or changing your diet.
How We Evaluated The Product
We asked the help of our in-house nutrition expert, Dr. Rizza Mira, to create a list of criteria for evaluating Tiny Health.
Reputation
With our experience trying Tiny Health, the company has been transparent about its services. It also remained reliable with the time frame they set for sending out the test kit and the test results.
We also looked up what customers were saying about Tiny Health to get a better feel of whether or not people trusted them.
Results
As a general rule, it's best to invest in a test kit that delivers the result you're looking for. We think Tiny Health has an advantage in this criteria because it caters to different test users.
In addition, their results are comprehensive and easy to understand.
Cost & Additional Fees
The most valuable gut health tests have fair prices that reflect the value of the information they provide. Tiny Health is way cheaper than other alternatives while delivering the same, if not better, insights.
Tiny Health's website also mentioned accepting a health savings account (HSA) or flexible spending account (FSA) to pay for the test.
Convenience
At-home tests are meant to be easy. From the moment you order the kit from the company's website until you send your samples–there shouldn't be a hint of inconvenience.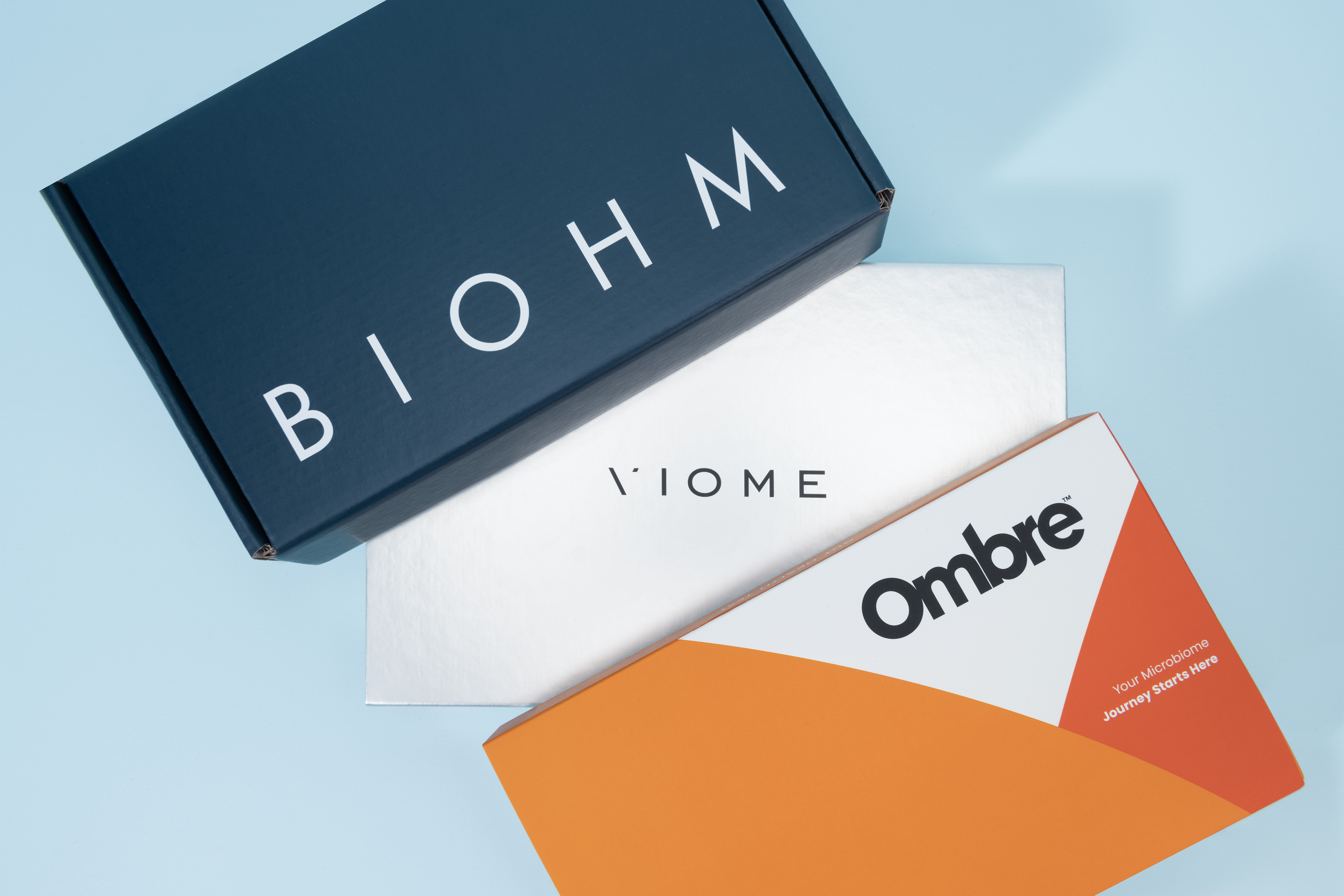 Best Microbiome Test
Looking for the best microbiome kit on the market? Look no further! Our review round-up page has all the information you need to make an informed decision.