The thyroid panel or thyroid function test is a series of lab tests that evaluate your thyroid hormone function. It can help with the diagnosis and treatment of thyroid disorders.
The thyroid gland produces hormones that regulate many bodily functions, like metabolism. Too little or too much thyroid hormone may cause a range of symptoms.
"The test measures the hormone called TSH or thyroid-stimulating hormone produced by a gland in the brain. It also measures the T3 and T4 produced by the thyroid glands," says our medical expert Dr. Rizza Mira.
Quick Facts On Thyroid Test Panel
Uses one blood sample for a group of blood tests
It can tell a lot about how well your thyroid gland is working
Summary
A thyroid panel is used to evaluate thyroid function. It helps doctors diagnose thyroid disorders and see how you respond to thyroid treatments.
Why Take A Thyroid Panel Test?
Your healthcare provider uses a thyroid panel to detect thyroid dysfunction and monitor your response to thyroid treatments. This includes:
Treatments for an overactive thyroid (hyperthyroidism)
Radioactive iodine therapy
Surgical removal of the thyroid gland (thyroidectomy)
Levothyroxine therapy
Levothyroxine medication is used to treat thyroid imbalances, namely an underactive thyroid (hypothyroidism), thyroid cancer, thyroid nodules, goiters, and autoimmune thyroid problems.1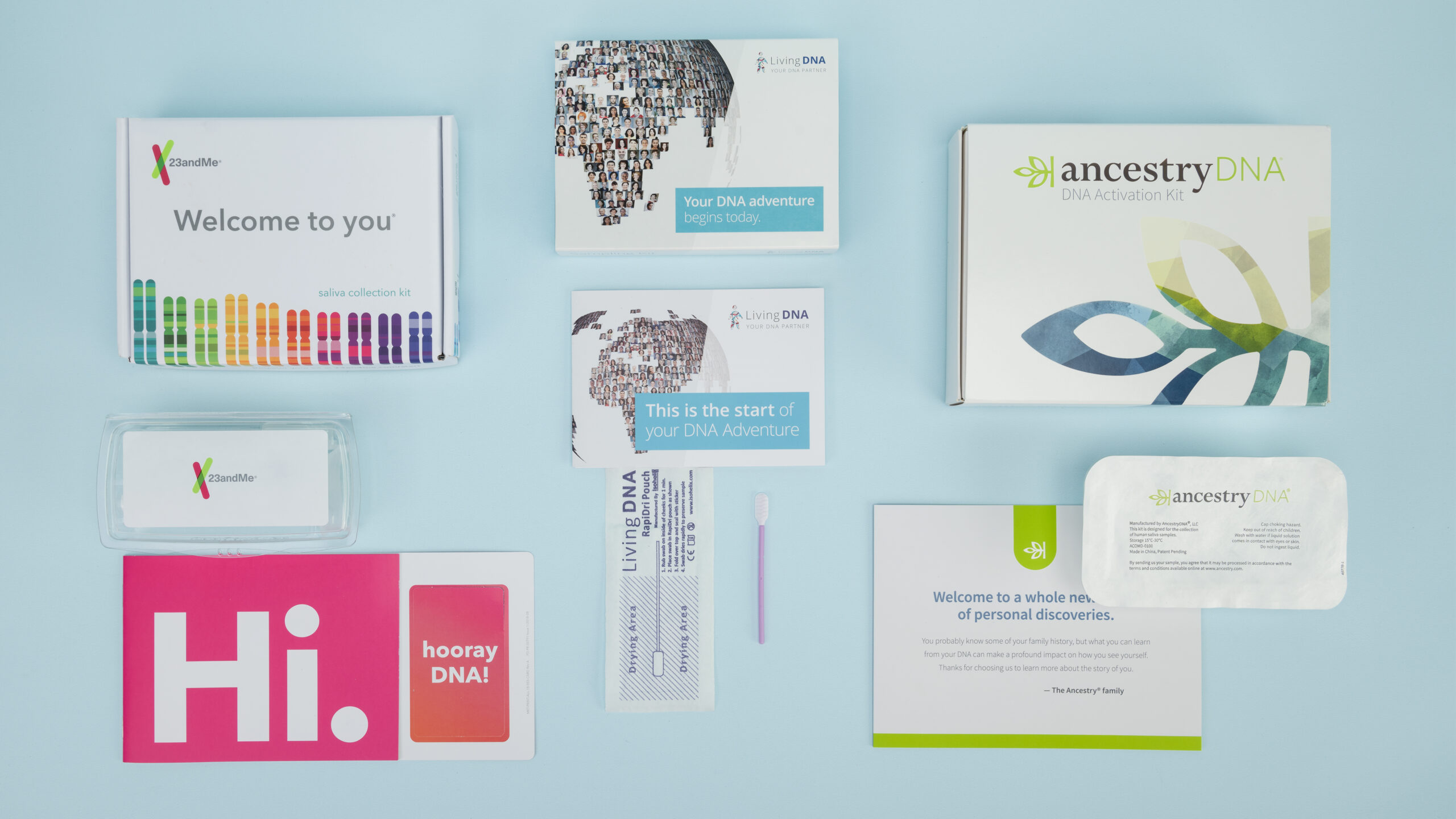 Best DNA Kit
Don't miss out on the opportunity to learn more about yourself. Read our best DNA test page to find the best one for you.
What Does A Thyroid Panel Check For?
The thyroid panel measures several thyroid hormones, including:
Thyroid-stimulating hormone (TSH)
Free thyroxine (T4)
Free triiodothyronine or total triiodothyronine (T3)
TSH regulates the production of T4 by the thyroid gland.2 The amount of TSH released by the pituitary gland into the bloodstream also depends on your T3 and T4 levels.
If T3 and T4 levels are low, the pituitary gland signals the thyroid gland to produce more TSH, increasing your hormone levels.3 But when these are above normal, the gland inhibits TSH production.
Summary
You may want to take a thyroid blood test if you have signs of thyroid imbalance. The test requires laboratory testing and may or may not be covered by insurance.
When To Take A Thyroid Test
Your doctor may order thyroid testing if your symptoms indicate a thyroid problem. Your signs may depend on whether you have an underactive or overactive thyroid.
The thyroid makes two main hormones: triiodothyronine (T3) and thyroxine (T4). When your thyroid hormones are imbalanced, you may experience symptoms such as:
Problems with concentration and memory
Unexplained weight gain or weight loss
Lack of or excessive energy
Depression, anxiety, and other mood-related issues
Dry skin and hair
Hair loss
Sensitivity to cold or heat
Changes in your menstrual cycle
How Much Does A Thyroid Test Cost?
The cost depends on whether or not you have insurance and how you'll take the test. You should check with your insurance provider and doctor for the actual cost.
Insurance usually covers thyroid panels ordered by a doctor. However, they may exclude additional costs, such as co-pays or deductibles. At-home thyroid tests may or may not be covered.
How Thyroid Testing Works
A thyroid panel test provides several measurements with a single blood sample. If your doctor is conducting the lab work, they will use a needle to draw blood from a vein in your arm.
Before Your Thyroid Test
You don't have to prepare for a thyroid test. However, you must inform your doctor about any prescription or over-the-counter medications you're taking.
Also, if you're on hormone treatment for thyroid disease, your blood sample should be taken before your first dose for the day.
Tell your doctor if you're feeling unwell. They will likely reschedule testing because some illnesses can influence your test results.
Taking these steps ensures the accuracy of your test results.
During Your Test
If your blood sample is taken at the doctor's office or a lab, they will collect your blood using a needle inserted through your arm's vein.
The lab technician will wrap a tourniquet around your upper arm. Next, they will disinfect the area where the needle goes in.
You might feel a quick sting from the needle, but the pain is usually bearable and doesn't last long. The blood draw takes less than a minute most of the time.
After Your Test
As soon as they collect your blood, the medical technician will put a band-aid or cotton swab on the injection site to stop the bleeding. They'll instruct you to leave it on for at least an hour.
You can resume your normal activities after the test. However, your doctor may advise you to hold off from strenuous tasks, especially ones that strain your arm.
Call your doctor if the injection site has pain or bleeding that doesn't go away or if there are signs of infection.
Summary
If your thyroid blood tests show elevated or depleted levels of thyroid hormones, your thyroid gland may not be functioning properly.
Understanding Your Thyroid Test Results
Your test results contain the lab's findings for each thyroid hormone. It may include reference ranges for normal outcomes and indicate which ranges your results fall into.
The reference range for each hormone depends on your age, current health condition, and the lab that conducts the blood work. Your doctors will simultaneously analyze your results.
For the American Board of Internal Medicine, these are the normal ranges of a thyroid panel:4
TSH Levels — 0.5 to 4 mIU/L
Free T4 Levels — 0.8 and 1.8 ng/dL in adults
Total T3 Levels — 80 to 180 ng/dL
A normal test range suggests you have good thyroid gland function.
Changes in TSH levels may be an early warning sign of a thyroid disorder.5 This usually occurs before the thyroid hormone levels get too high or too low. 
"Deranged TSH levels are interpreted together with T3 and T4 values. However, when only the TSH value is abnormal, this may be a sign of early thyroid disease. This condition is called subclinical disease," says Dr. Rizza Mira.
However, free T4 and total T3 values may also suggest the extent of a thyroid problem.
Can You Take A Thyroid Test At Home?
Yes. You can have a thyroid function test from the comfort of your home.
Most at-home thyroid test kits have easy-to-follow instructions and collection tools. They're also usually affordable and cost less than $150.
All you have to do is collect a finger-prick blood sample and send it back for analysis. They'll send your results after running the thyroid panel on your sample.
If your at-home test shows thyroid levels don't fall within the normal range, you can take your results to a doctor. They might suggest a thyroid panel to assess your condition.
At-home thyroid tests shouldn't replace visiting your doctor because it can't be used to diagnose thyroid diseases.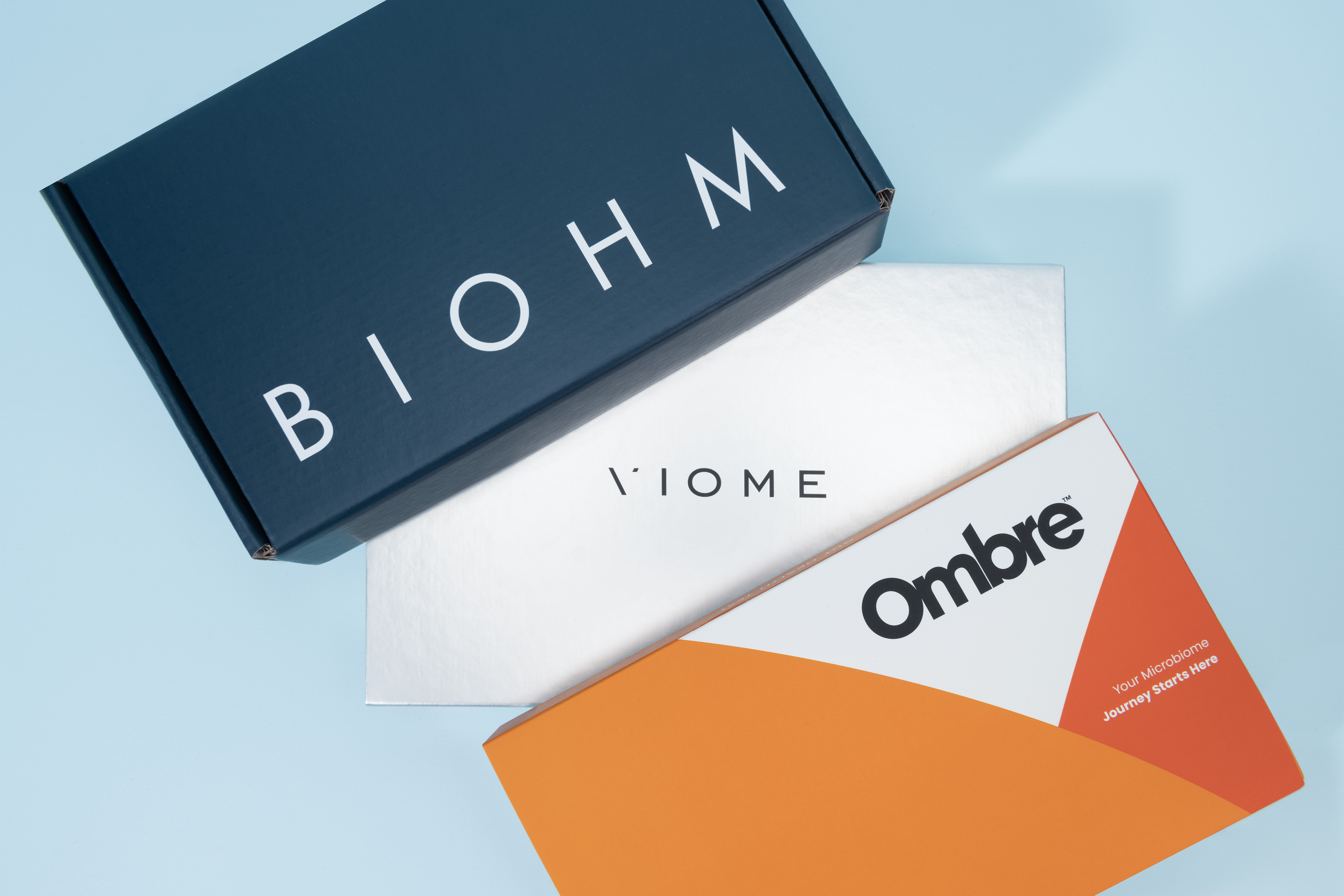 Best Microbiome Test
Looking for the best microbiome kit on the market? Look no further! Our review round-up page has all the information you need to make an informed decision.