Everyone needs more self-love nowadays. With the holidays fast approaching, you might be looking for that perfect gift to give yourself or a loved one who deserves some TLC.
However, nobody tells us that self-care and taking care of one's health is a form of self-love. The best way to show it is to treat yourself (or that special someone) with a health test.
At-home health tests make thoughtful gifts this holiday season. 
You can use them to check your current health, which includes:
Nutrition and wellness
Hormones and sexual health
Exposure to environmental factors
Genetic health risks
Potential disease
Health testing kits are excellent gifts for health-conscious people. Whether you are gifting one to a fitness buff or a wellness-oriented person, you will surely find a test that fits their personality.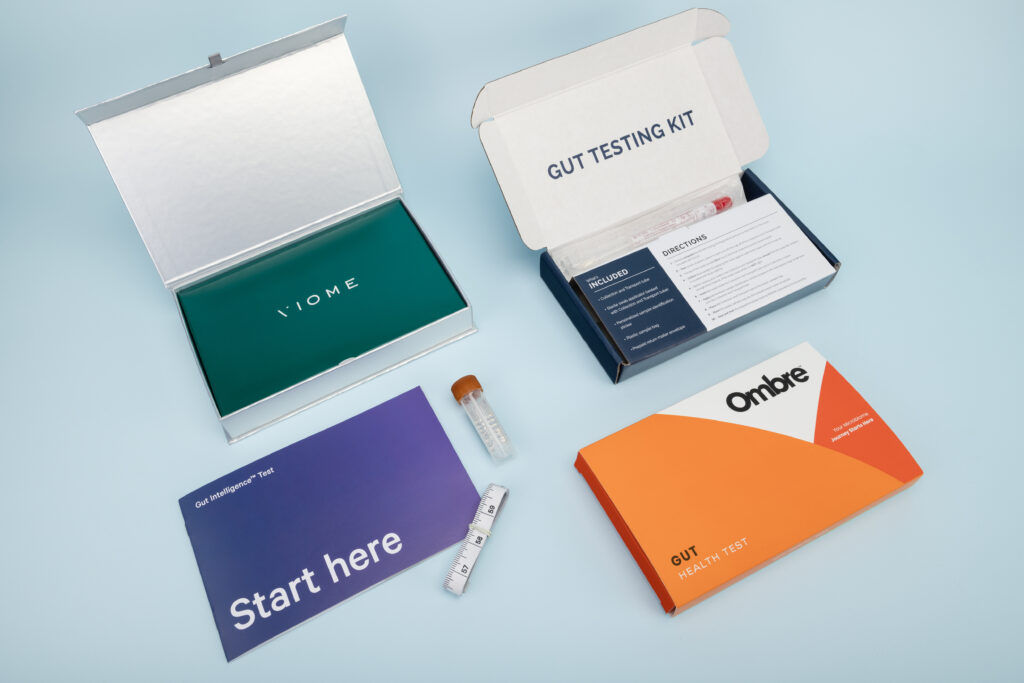 The Best Health Kits for Gifting This Holiday Season
Viome — Best Health Kit for Gut Microbiome Health
Viome is a U.S.-based wellness company that offers different testing kits, including kits that test for:
Gut Intelligence
Health Intelligence
Full Body Intelligence
Instead of diagnosing specific health problems, Viome uses mRNA sequencing to gain insights into your overall health to see what you could potentially have in the future—their gut intelligence test is especially impressive.
Pros
Identifies a wide range of microorganisms—bacteria, archaea, eukaryotes, probiotics, and viruses
Provides personalized reports and recommendations
Updates results with new research and improved AI algorithms
Cons
Sample collection may be uncomfortable
Too technical language and vague explanations
Non-FDA-approved tests
Recommendations are sorted and selected by Viome's AI
Everlywell — Best Health Kit for Overall Wellness
The health testing company offers a wide variety of at-home test kits. These include tests for:
General wellness
Men's health
Women's health
Energy and weight
Sexual health
Everlywell is the only brand that works with board-certified physicians. These doctors help ensure that only eligible people can take their tests.
Pros
Has 33 different health testing kits
Offers FDA-approved COVID-19 tests
Samples are analyzed in CLIA-approved laboratories
Provides detailed but easy-to-understand reports
Gives you actionable steps that improve your health
Some tests include a free doctor's consultation and prescription medications
Cons
Most tests (except COVID tests) are not available in New York
Tests are sometimes out of stock
Ombre Lab — Best Health Test for Gut Wellness
Ombre (formerly Thryve Inside) is a brand that specializes in gut health. They have recently rebranded. But the company still offers the same products and services, namely:
Gut microbiome testing
Probiotic supplements
Pros
Checks for 10,000+ species of gut bacteria
Proprietary sampling method is 28% more accurate than other brands
Uses the same testing method (16S RNA) as laboratories 
Report tells you which strains of gut bacteria need work and why
Includes free food recommendations to improve gut health
Offers probiotic supplements that target specific strains
Results are available on OmbreLab.com (formerly ThryveInside.com)
Cons
Not yet FDA-approved
Cannot test for viruses or parasites in the gut
Custom probiotic blends may cost you
LetsGetChecked — Best At-Home Tests for Sexual Health
Initially founded in Ireland, the now U.S. based company offers different tests on:
Women's health
Men's health
Wellness
Coronavirus

But what we love most about LetsGetChecked are their sexual health tests. So if you are sexually active and prefer a discreet way to be tested (and treated), there is no better option.
Pros
Has 50+ different health tests available
Testing is done at accredited laboratories
Offers test kits that can check for several infections at a time
If you test positive, you can get a virtual consultation ($39)
Discuss your test results and available treatments
Can provide prescription medication for many STDs
Cons
Testing kits have limited availability in the U.S.
Treatments are not available in some U.S. states
5Strands — Best At-Home Tests for Health-Conscious People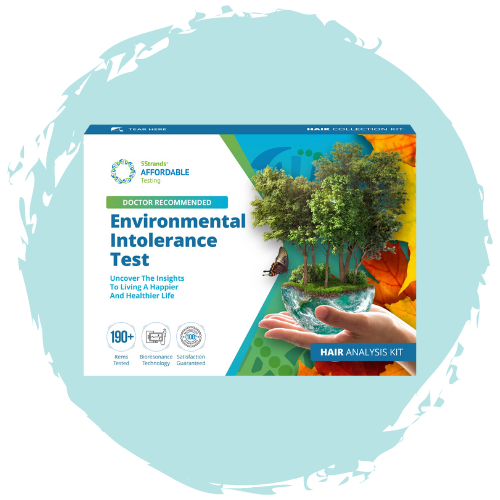 Our bodies are exposed to numerous environmental factors every day. Some of them pose risks to our health. 5Strands is a testing company that can check for potential dangers, such as:
Food intolerances
Exposure to metals and minerals
Environmental health risks
Nutritional imbalances
Your report will provide insight into lifestyle changes that you need to make. That way, you can limit your exposure to health threats.
Knowing what to watch out for and what's best for your health is a great holiday gift—either for yourself or for your loved ones.
Pros
Only requires hair sample (pain-free)
Can test for 600+ food intolerances
Tests for sensitivity to 200+ environmental factors
Checks for exposure to 60+ metals and minerals
Can assess for nutritional imbalances on 80+ vitamins and minerals
Tests can be purchased separately or in bundles
Cons
Bio-resonance technology is not yet proven
Does not check for allergies