Testosterone is one of the most important hormones in human health.
For men (people assigned male at birth), it helps with fertility and sexual performance and keeps their bones and muscles strong, just to name a few.
In women (people assigned female at birth), testosterone promotes bone growth, influences their behavior, and supports sexual health.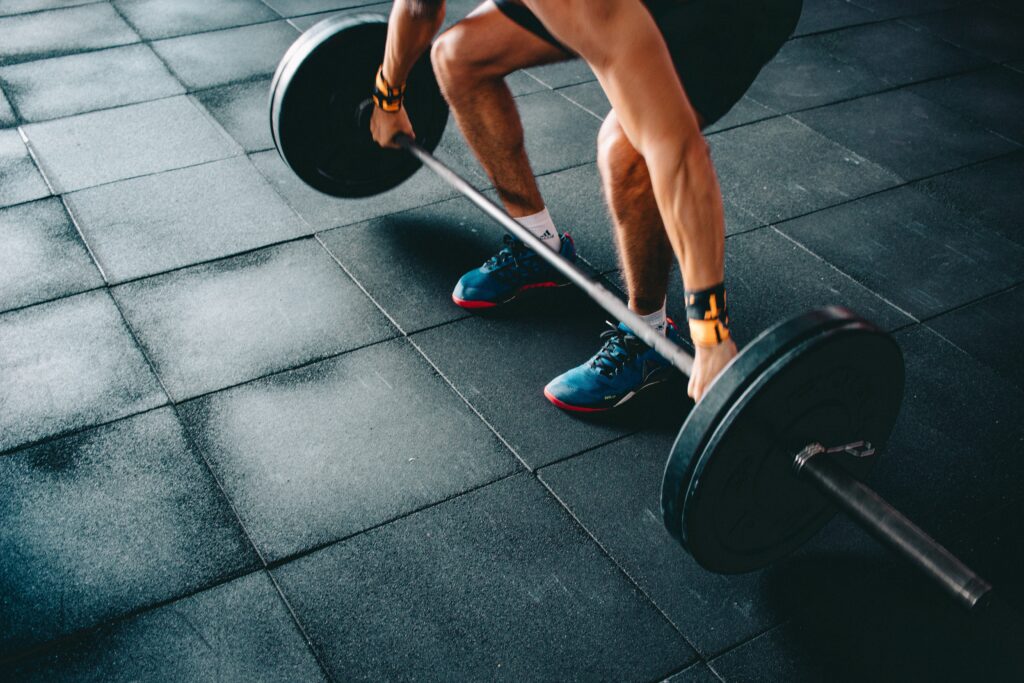 Too much or too little testosterone in the body can negatively impact your well-being. It can cause a wide range of health issues, such as:
Reduced sex drive
Erectile dysfunction
Fertility problems
Irritability
Depressive moods
Fatigue
Weight gain
If you want to check for testosterone imbalances that may be affecting your health, at-home kits offer a convenient and affordable way to test your levels.
An at-home testosterone test measures testosterone levels and determines if you have excessive or insufficient amounts in your body.
Meet the Expert
Dr. Harshi Dhingra has an M.D. in Pathology. She is a registered pathologist with over a decade of experience in diagnostic, clinical research, and teaching.
She manages all aspects of pathology laboratory, including histopathology, cytology, hematology, and clinical pathology.
She is currently employed as faculty in a medical school and research center.
Why Trust Us
KnowYourDNA is committed to making healthcare more accessible to the public, which is why we feature testing kits that meet industry standards.
We only choose at-home testosterone tests with reliable testing methods and science-backed reports that provide valuable insights into your health.
Our in-house medical experts help ensure the accuracy of our information by reviewing them before publication.

Top 5 At-Home Testosterone Tests
Below is a comparison of the best at-home testosterone kits:
| | | | | | |
| --- | --- | --- | --- | --- | --- |
| | LetsGetChecked Testosterone Test | LetsGetChecked Male Hormone Advanced | Everlywell Testosterone Test | LetsGetChecked PCOS Test | Verisana Testosterone Test |
| Cost | $89 | $179 | $69 | $139 | $49.95 |
| Who can take the test | Men | Men | Men | Women | Men and women |
| Samples collected | Blood | Blood and urine | Blood | Blood and saliva | Saliva |
| Total testosterone | Yes | Yes | Yes | Yes | No |
| Free testosterone | No | No | No | No | Yes |
| Results | Two to five days | Two to five days | Days after getting your sample | Two to five days | Two to five days |
LetsGetChecked's Testosterone Kit offers a simple way to assess a man's general well-being and sexual health.
What it measures: Total testosterone levels
What it needs: Finger-prick blood sample
Results: Two to five days after receiving your sample
What We Like About It
The test is simple and includes easy-to-follow instructions
May help you determine if your symptoms are caused by a testosterone imbalance
A caring medical team may call you to explain your results and guide your next steps
Easy-to-interpret test results that you can print out and show to your doctor
It has a dedicated team of licensed nurses that you can reach out to if you need help
Why You Should Consider Alternatives
Testing kits aren't tracked when you order and may take a while to arrive
Mildly invasive sample collection method that requires blood samples
Some customers have reported difficulty in collecting enough blood
It may not be helpful for men whose health problems are not caused by a testosterone imbalance
Uses your personal information when storing and analyzing samples1
LetsGetChecked's Male Hormone Advanced identifies hormone imbalances that impact a man's health.
What it measures: Estradiol, prolactin, testosterone, FAI, and SHBG
What it needs: Finger-prick and urine sample
Results: Two to five days after receiving your sample
What We Like About It
Gives men a comprehensive way to assess their hormone health at home
Extensively tests for hormones that may affect a man's physical, mental, and sexual health
Many users feel confident about the privacy of their information and the accuracy of their results
Doctors can use your results to determine the next steps, such as if you need more tests
Why You Should Consider Alternatives
Results may not be helpful for men whose health problems are not caused by a hormonal imbalance
It doesn't test for other hormones that are important to male fertility, like FSH and LH2
Some users dislike the fact that it tests your total testosterone but not your free testosterone levels
It doesn't provide health recommendations that will help correct your imbalances if you have any
The Everlywell Testosterone Kit gives men an affordable way to assess their well-being and reproductive health.
What it measures: Total testosterone levels
What it needs: Finger-prick blood sample
Results: Days after receiving your sample
What We Like About It
Allows men to test their testosterone levels from the privacy of their homes
It may help you find out if a testosterone imbalance is causing your health issues
Most men who have taken the test say it provides the same level of accuracy as a lab test
You can discuss your results with a doctor to find out if testosterone therapy is an option
Everlywell is HIPAA-compliant which helps keep your personal health information safe3,4
Why You Should Consider Alternatives
Laboratories offer more comprehensive testosterone tests for a lower cost
Some customers complained of getting their results weeks later instead of a few days
Additional tests are needed for a more complete assessment of male fertility
The LetsGetChecked PCOS Kit tests for hormones that help women determine if they have polycystic ovarian syndrome.
What it measures: Cortisol, testosterone, AMH, FAI, FSH, LH, and SHBG
What it needs: Finger-prick and saliva sample
Results: Two to five days after receiving your sample
What We Like About It
Offers women a convenient way to test for PCOS-related hormone imbalances
Test results may help doctors assess if a woman's health issues are caused by PCOS
Your report can guide healthcare professionals in choosing the best course of action
Why You Should Consider Alternatives
Some users complain about the amount of blood needed for the analysis
Doctors may require more tests before they can properly diagnose your condition
Verisana's Testosterone Kit detects testosterone imbalances that may explain symptoms in men and women.
What it measures: Free testosterone levels
What it needs: Saliva sample
Results: Two to five days after receiving your sample
What We Like About It
It's designed to measure the testosterone of men and women
Affordable and non-invasive way to measure testosterone levels
Compares your results to people within the same age group
Your report includes an explanation of any related symptoms you may be experiencing
Why You Should Consider Alternatives
The kit isn't sold in some states, including Maryland, New Jersey, New York, and Rhode Island
It requires you to take three saliva samples at different times of the day
Who Should Take A Testosterone Test?
If you think you have high or low testosterone, or if you're taking medications that can affect your hormone levels, you may want to take this test.
Below are some signs that you should consider it:
People With Low Testosterone Levels
Men and women who have signs of testosterone deficiency or had low T-levels in the past should take a testosterone test. Here's what you can look out for:
Symptoms of Low Testosterone in Men
Loss of pubic hair
Increased body fat
Decreased muscle mass
Enlarged breasts (gynecomastia)
Shrinking testicles (testicular atrophy)
Loss of bone and muscle strength
Reduced physical endurance
Difficulty concentrating
Poor memory
Hot flashes
Depression
Erectile dysfunction
Infertility
Symptoms of Low Testosterone in Women
Dry skin
Thinning hair
Vaginal dryness
Irregular menstruation
Lack of energy or motivation
Loss of strength
Trouble sleeping
Depression or anxiety
Difficulty conceiving
Reduced sex drive
"Teenagers with symptoms of delayed puberty should also be tested for low testosterone levels," says Dr. Dhingra.
Its signs include the lack of secondary sexual characteristics such as breast growth, descended testes, pubic hair, and facial hair.
People With High Testosterone Levels
Men and women with excessive testosterone level symptoms or a history of high T-levels may also want to take the test. Below are signs to watch out for:
Symptoms of High Testosterone in Men
Acne
Excess body hair
Headaches
Swollen hands and feet
Enlarged prostate
Weight gain
Headaches
High blood pressure
Increased appetite
Difficulty urinating
Trouble sleeping
Impulsivity
Aggressive behavior
Higher sex drive
Symptoms of High Testosterone in Women
Excessive body hair
Thinning hair
Having more acne
Developing a deeper voice
Increased muscle mass
Decreased breast size
Weight gain or obesity
Enlarged clitoris
Changes in mood
Lower sex drive
Irregular menstruation
Infertility
Dr. Dhingra says children with early signs of puberty also need to take a testosterone test to check for elevated T-levels.
Children who develop secondary sexual characteristics like facial hair and breasts before 8 to 9 years may have high testosterone levels.
People Taking Certain Medications
Transgender men and transgender women receiving hormone replacement therapy (HRT) may also take testosterone levels.
If you're transitioning from male to female (MTF) or female to male (FTM), it helps ensure that your T-levels are within the ideal range.
Testosterone testing is also advised for people taking testosterone replacement therapy, anabolic steroids, and other medications that may affect your T-levels.
It can help make sure you maintain healthy testosterone levels throughout your treatment.
Are At-Home Testosterone Tests Accurate?
The accuracy of at-home testosterone testing isn't known. However, many people who have taken one say it has the same accuracy as a laboratory test.
Below are some tips to ensure the accuracy of these tests:
Take tests from companies with accredited laboratories
When collecting samples, follow the instructions in your kit
Make sure that you collect enough samples for testing
The testosterone tests on our list come from trusted companies.
LetsGetChecked, Everlywell, and Verisana all use laboratories accredited by the Clinical Laboratory Improvement Amendments (CLIA).
Verisana is the only company missing accreditation from the College of American Pathologists (CAP).
How At-Home Testosterone Testing Works
The process is slightly different for every test. But it usually involves these steps:
Order your testosterone test. You can order the at-home test kits we mentioned in this article online. They should arrive within a week.
Collect your sample. Carefully follow the instructions on your test kit. Most kits will ask you to submit blood and saliva samples, which you must take at certain times of the day or month.
Submit your sample. Place the required sample inside the shipping box and return it for testing. It can take days before your sample is analyzed.
Wait for your results. Usually, it takes a week for your report to arrive.
Get your test results. You can view your report on the company's website or download a dedicated app.
Choosing the Best At-Home Testosterone Test Kit
You can ask your doctor which testosterone test kit you should take. Here are some tips for choosing the best one for your needs:
Should I Take A Free Testosterone or Total Testosterone Test?
Kits that measure your total testosterone are usually enough for home testing because they can detect elevated or low T-levels.
Total testosterone includes both your unbound (free) and bound testosterone that is attached to albumin or sex hormone binding globulin (SHBG).
Free testosterone tests can be used as alternatives to total testosterone tests, or they can be taken together for more comprehensive test results.
Doctors often use them to identify more specific causes behind a person's abnormal testosterone levels, which isn't necessary if you're testing at home.
Free testosterone, also known as unbound testosterone or free T-levels, refers to the amount of testosterone in your body that isn't bound to proteins.
Should I Take A Blood or Saliva Testosterone Test?
Saliva tests are better options if you need to closely monitor your testosterone levels throughout the day or if you're using transdermal testosterone patches.
It's because you can take these tests more frequently and they can accurately measure your free testosterone.
Saliva testing is also ideal if you prefer a non-invasive way to check your testosterone levels since they only require saliva samples.
But if you need to watch your total testosterone and have no problem with a slightly invasive testing method, you can opt for blood test kits.
How We Picked The Best Testosterone Tests
We explored testosterone testing kits that are currently available on the market. We then compared these tests based on the following criteria:
Brand reputation
Test results
Actionable steps
Testing process
Value for money
It's up to you to determine which one is the best fit.
1. Brand reputation
Testosterone testing companies should be transparent about the products they offer. They must provide reliable services, delivery times, and customer support.
We also looked at hundreds of online reviews to see what others say about the tests. Doing this helped us check for consistency and if people trusted them.
2. Test results:
The results of your at-home testosterone test must be easy to understand. They should provide practical information, such as:
If you have an excess or deficiency of testosterone
What your testosterone imbalances mean about your health
Testosterone kits may help you understand why you're experiencing symptoms.
You should be able to print your test results and take them to a healthcare professional who can give you sound medical advice.
3. Actionable steps
The best testosterone tests provide actionable steps to reduce your symptoms and correct your imbalance. Depending on their recommendations, you can:
Increase your chances of having a baby
Boost your sexual performance
Improve your mood and mental health
Regain your strength and energy
Sleep and feel better overall
Testosterone testing companies often recommend dietary and lifestyle changes to help balance your hormones.
Some go the extra mile and will provide medical support who can explain your test results and guide your next steps.
4. Testing process
We picked testosterone tests with a convenient and private testing process. Sample collection should be simple and include clear instructions.
The testing kits and return boxes should come in unidentifiable packaging. These measures help protect your privacy throughout the process.
The methods they use to analyze samples must also be reliable. Ideally, they should be partnered with accredited laboratories to ensure the accuracy of your test results.
5. Value for Money
The cost of a testing kit doesn't always reflect what you pay for.
Some kits can provide useful reports for a lower cost. But there are also higher-priced tests that don't have much to offer.
When you think about the cost, you have to factor in your budget and what the test offers for its price. We selected tests that give you valuable results, so you get the most bang for your buck.
What To Do With Your Test Results
At-home testosterone kits should only be used to determine testosterone levels. Your report will indicate if you have normal, insufficient, or excess amounts.
Once you get your test results, it's best that you take them to a doctor who can interpret and evaluate them along with your symptoms.
This will help your doctor decide which tests you need to take so they can properly diagnose your condition and provide appropriate treatments.