Our verdict: TestoPrime may help boost testosterone production naturally and elevate mood— it did for me during the 10 days I took it.
TestoPrime did result in some negative stomach-related side effects for me. The added ingredients, zinc and caffeine, interfered with supplements I was already taking, and I wish they weren't included.
But TestoPrime contains so many supplements I would have to buy elsewhere that I think it is worth it. I recommend TestoPrime if you want the convenience of everything in one supplement and value-trusted, plant-based, natural ingredients.
About The Company
TestoPrime comes from Wolfson Brands, the UK-based supplement creator known for brands like PhenQ Weight Loss Supplement, Biotics8 Probiotic, Yourbiology Gut Health+ Probiotic, and other supplements.
TestoPrime is a supplement for men looking to naturally boost their testosterone. TestoPrime won't give you the dramatic results you might see with anabolic injections and pills, but you also won't have to rely on them for the rest of your life.
TestoPrime Experience Summary
Pros
May increase natural testosterone (helped increase my testosterone production according to a recent blood test)
Mental and physical boosts of energy
Easy way to get essential nutrients and many potentially helpful extracts
Cons
Made me severely nauseous a handful of times
Expensive
May only boost testosterone/fix testosterone deficiency through correcting mineral and vitamin deficiencies
Extract quantities are relatively low; you can buy the individual ingredients on their own
Lack of evidence for ingredients from things like a placebo-controlled study
Why Trust Us
KnowYourDNA is dedicated to providing readers with reliable information on products that help them achieve their health goals.
We pick products based on:
Brand reputation
Product quality
Safety for use
Customer reviews
Our in-house medical experts ensure the accuracy of our information.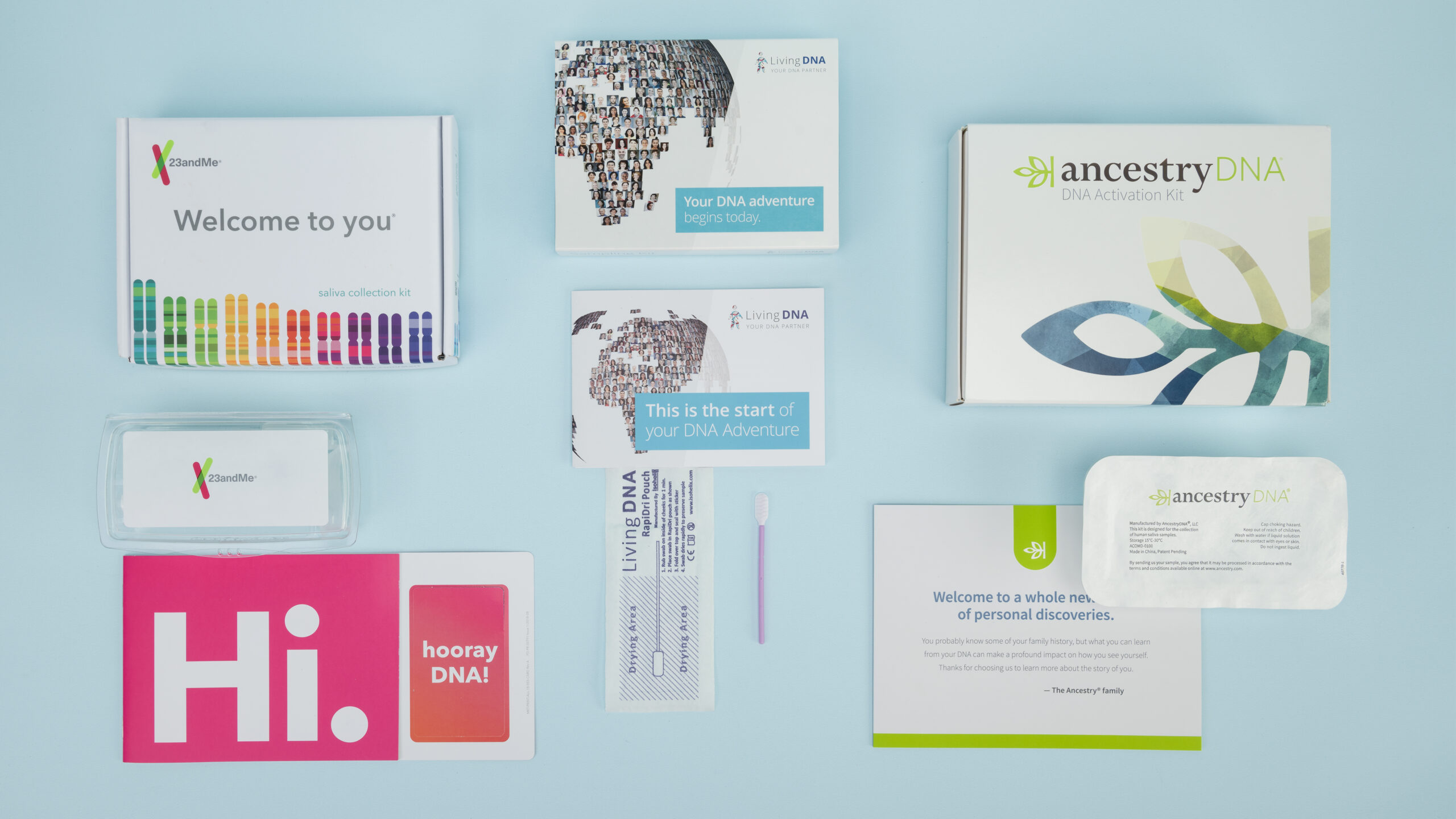 Best DNA Kit
Don't miss out on the opportunity to learn more about yourself. Read our best DNA test page to find the best one for you.
Does TestoPrime help Testosterone Production?
So I can't say for certain until I've had a conclusive test done but my experience with TestoPrime confirmed its ability to boost energy, raise my mood, help me in the gym, and even lose a little weight (I lost 2 lbs in a few weeks!). These are signs of increased testosterone levels and overall good health.
Keep in mind that I was also following a healthy diet to increase testosterone production, along with working out, taking other supplements, drinking tons of water, and getting adequate sleep. All of these things increase testosterone production naturally.
Remember that TestoPrime Supplement is just that: a supplement meant to aid a healthy lifestyle.
If you're looking to sort out low testosterone levels with natural herbs, amino acids, and things that will subtly help you, TestoPrime might be a good choice for you.
What are TestoPrime Supplement Pills Like?
TestoPrime comes in the form of four fairly large enclosed capsule pills. This means that TestoPrime's ingredients are mixed together and in a see-through capsule.
If you have difficulty taking large pills or experience discomfort when taking a relatively large amount of powdered material at once, note that TestoPrime may cause nausea, bloating, gas, and other symptoms.
This is the drawback of having so many ingredients contained within one supplement. The ingredients are concentrated, but you still need to take a relatively large quantity of powder in a dose.
What Are The Benefits of TestoPrime?
TestoPrime helps individuals increase their lean muscle mass, which is important for overall health, body strength, and testosterone production.
The supplement can also help improve blood flow, which is important for muscle growth and recovery. Additionally, TestoPrime can help boost energy levels, allowing individuals to have more energy for their workouts and daily activities.
TestoPrime is also said to have other health benefits, such as:
Improving immune system function
Enhancing mental and physical boosts
Promoting healthy weight loss
TestoPrime can also help you maintain healthy testosterone levels, which can potentially prevent weight gain and reduced muscle strength.
Is TestoPrime Safe to Use?
Yes, TestoPrime is safe to use.
TestoPrime Ingredients and Safety
The ingredients in TestoPrime originate from natural and herbal sources, added to provide optimal results without any harmful side effects. Moreover, TestoPrime is manufactured in a facility that adheres to strict GMP (Good Manufacturing Practices) standards, ensuring the highest quality.
TestoPrime is safe for healthy adults without allergies and contraindications who follow the recommended dosage and usage instructions. As always, you should contact a health expert, such as a doctor or nutritionist, before starting a supplement.
Potential Side Effects
While some of the ingredients of TestoPrime have been known to cause issues, this is usually due to stomach sensitivity in some individuals.
The worst I experienced was nausea and upset stomach. Regardless of the instructions detailed on the pill bottle, I found that if I took TestoPrime too early in the day and on an empty stomach, I would feel sick enough to need to lie down.
Troublesome Ingredients
Let's talk about some of those ingredients that have may give you some trouble:
D-Aspartic Acid may cause headaches, nausea, or diarrhea
Ashwagandha can cause stomach problems, diarrhea, or vomiting
Panax ginseng may cause insomnia, headache, or adverse changes in blood pressure
Fenugreek may cause gastrointestinal distress or allergic reactions in some people
Vitamin D may cause constipation or other gastrointestinal problems when consumed in excess—consult your doctor to find out how much you need to take daily
Serious side effects are uncommon. Most issues are generally mild and rare, and most people can take TestoPrime without experiencing problems.
Managing Side Effects
The safest option is always to start slow. Take one pill daily and gradually increase your dose if you don't experience any problems. If you experience serious discomfort or sickness, speak to a health professional.
How To Use TestoPrime
TestoPrime recommends taking four capsules per day, preferably with a meal. But, as I mentioned earlier in this review, feeling sick is a more significant concern than maintaining healthy testosterone levels.
My personal recommendation would be to titrate your dosage from one pill gradually to four full pills. When in doubt, contact a healthcare professional about any supplement regimen change or addition, especially if you take other meds.
There are no specific foods you need to avoid, but it is always advisable to maintain a healthy and balanced diet. It is best to avoid medications or other dietary supplements that may clash with TestoPrime, and to consult a healthcare professional first.
TestoPrime is not a drug, a magic fix for low testosterone, or intended to diagnose, treat, cure, or prevent any disease.
Where Can I Buy TestoPrime?
I got my TestoPrime directly from the official website but it is also available on Amazon.
How Much Does TestoPrime Cost?
Each bottle of TestoPrime contains thirty (30) servings (120 capsules total), enough for a month of this supplement. But as I mentioned in this article, it's best to try it for longer to get the best results:
1 bottle - $64.99
3 bottles - $129.99 (1 bottle free)
5 bottles - $194.99 (2 bottles free)
If you purchase five bottles, you are effectively saving $204.96.
I recommend that you buy it on the official website and take advantage of special bulk pricing to get the full benefits from more than just one month of use. Testoprime will cost you approximately $2 per day if you buy a single bottle but will be much more affordable when purchased in bulk.
TestoPrime vs. Other Testosterone Booster Competitors
| | | | | |
| --- | --- | --- | --- | --- |
| Product | Cost | Capsules | Ingredient Ct | Guarantee? |
| TestoPrime | $64.99 | 4 | 12 | 100 days |
| TestoGen | $59.99 | 4 | 11 | 100 days |
| Prime Male | $69.00 | 4 | 12 | 90 days |
| Nugenix | $69.99 | 3 | 8 | 30 days |
TestoPrime vs. TestoGen
Both TestoPrime and Testogen aid your body's natural testosterone production by using scientifically backed natural ingredients. Both contain some of the same essential ingredients that have been shown to be effective natural testosterone boosters, like D-Aspartic acid, Vitamin D, and zinc.
Testogen includes a few unique ingredients that TestoPrime does not have, like Korean red ginseng and more magnesium.
TestoPrime contains Ashwagandha, one of the more controversial ingredients (some studies say it increases testosterone, while others say it lowers it).
TestoPrime vs. Prime Male
TestoPrime and Prime Male have similar ingredients. The one unique ingredient that TestoPrime contains is KSM-66 Ashwagandha which, for me, provided a lot of benefits like more energy, higher libido, and reduced stress and anxiety.
Prime Male has a potent formula, a diverse range of ingredients, and you see results much faster compared to TestoPrime. However, it's not suitable for vegans or vegetarians and may cause some side effects, such as stomach upset or headaches.
TestoPrime vs. Nugenix
Nugenix has a formula based on many plant and natural ingredients, just like TestoPrime. However, it has a quicker turnover of results and they have tons of positive customer reviews.
Downsides? It may cause some side effects and is not suitable for vegans or vegetarians.
One thing I noticed when doing my research was that TestoPrime was extremely well-tolerated by a wide variety of people.
Because testosterone boosters often contain ingredients that can upset the stomach, any testosterone booster brand can cause issues.
The nice thing about TestoPrime is that it's more or less more gentle on the stomach and body.
Is TestoPrime Worth It?
Yes, it's worth it. Testoprime is the perfect natural solution for men looking to elevate their testosterone levels.
Factors Affecting Results
Your results will always vary depending on many factors, such as your current muscle mass/genetic ability for muscle growth, body fat levels, current testosterone levels, lean muscle mass, etc.
TestoPrime is overall pretty positively reviewed and has great social proof of its benefits. Some customers have reported increased energy and motivation, improved focus and concentration, and better mood after taking TestoPrime.
Natural and Vegan-Friendly Formula
Another advantage of TestoPrime is its natural and vegan-friendly formula. The supplement has no known side effects and is made with high-quality, clinically-studied ingredients, which ensures its safety and effectiveness.
Results May Vary
However, it's important to note that results may vary, and not everyone may experience the same benefits. Some users have reported that it takes longer to see results compared to other testosterone boosters.
Overall, if you're looking for a natural and safe way to boost your testosterone levels and improve your overall health and well-being, TestoPrime may be worth trying. It's important to consult with a healthcare professional before taking any new supplement, especially if you have any pre-existing medical conditions or are taking any medications.
Supplement Use in Combination with a Healthy Lifestyle
As always, supplements are most effective when paired with a healthy diet, exercise routine, and more than a few weeks of supplement use.
I just finished my first month on TestoPrime and plan to continue taking it!
How We Evaluated TestoPrime
Do I feel like it increased my testosterone levels?
Did it increase my libido?
Did it improve my energy/mood?
Did I gain muscle mass/get better results while in the gym? (blood flow, muscle strength, weight loss/reduced body fat, etc.)
The answer to all those questions would be a definitive yes (at least, for now)!
I felt more sassy and energetic, found myself more engaged with my fiancee, and was more motivated to increase my weightlifting numbers, I did lose a pound or two of fat, and I felt the strongest I've ever been while in the gym.
Were there any major side effects?
Unfortunately, I did have one pretty annoying side effect. If I took TestoPrime with any other supplements, powders, or even sometimes just randomly, I would get pretty nauseous. Some days I was so sick that I debated the need to stop taking it altogether.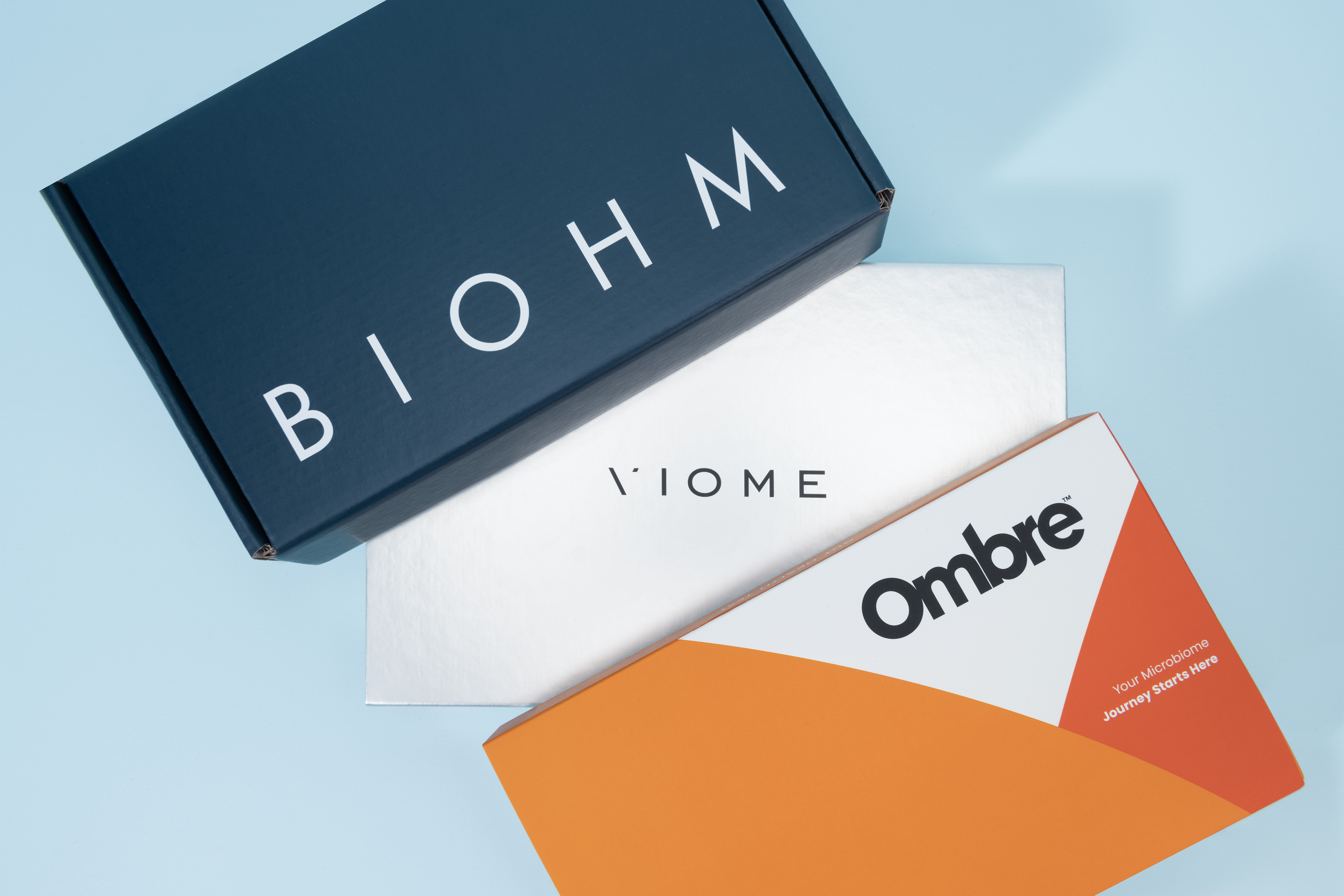 Best Microbiome Test
Looking for the best microbiome kit on the market? Look no further! Our review round-up page has all the information you need to make an informed decision.