Our verdict: We wholeheartedly recommend TellmeGen for anyone seeking a comprehensive, trustworthy, and insightful analysis of their DNA.
When it comes to DNA testing companies, the market is swarming with many choices. But if you're looking for a complete DNA test, consider TellmeGen.
TellmeGen DNA Test offered me a genuinely enthralling experience looking into my genetic makeup.
What we appreciated about TellmeGen was that it diligently tested health markers to find any genetic health risks I might have. They've also expanded their scope to analyze my genetic traits and ancestry.
I find it amazing how comprehensive and user-friendly their test results are. Even someone unfamiliar with DNA testing will find it a breeze to figure out TellmeGen reports.
It makes their tests an excellent choice for people like me who want to learn more information from their DNA.
In this review, we're taking a comprehensive look at the TellmeGen DNA Test. We'll discuss its key features and delve into how it analyzes your DNA data.
About The Company
TellmeGen is a genetic testing company based in Spain focusing on easy-to-understand health reports.
Their test kits evaluate your genetic predispositions to different health conditions. They also go over your traits, ancestry, and drug metabolism.
We recommend their test kits because they report your genetic susceptibility to various disorders well. You'll also get adequate support from their research tools and customer service.
The company has honed its tests to give clear and simple results to people curious about their genetic health.
Product Review Summary
We read hundreds of tellmeGen reviews online—here are the usual pros and cons we've observed.
Pros
Many users found TellmeGen a good value for money because it's high-quality and reliable
Some people who bought the test kits like the excellent customer service and fast delivery
Customers looking for options like the wide range of products TellmeGen has
Cons
Some customers complained about the limited warranty coverage
Several users experienced difficulty in setting up the test
Why Trust Us
KnowYourDNA is committed to making healthcare more accessible to the public. It is why we feature products that meet industry standards.
We only choose at-home kits that provide reliable testing methods and science-backed reports to improve your health.
Our in-house medical experts help ensure the accuracy of the information we provide our readers. They review every material before publication.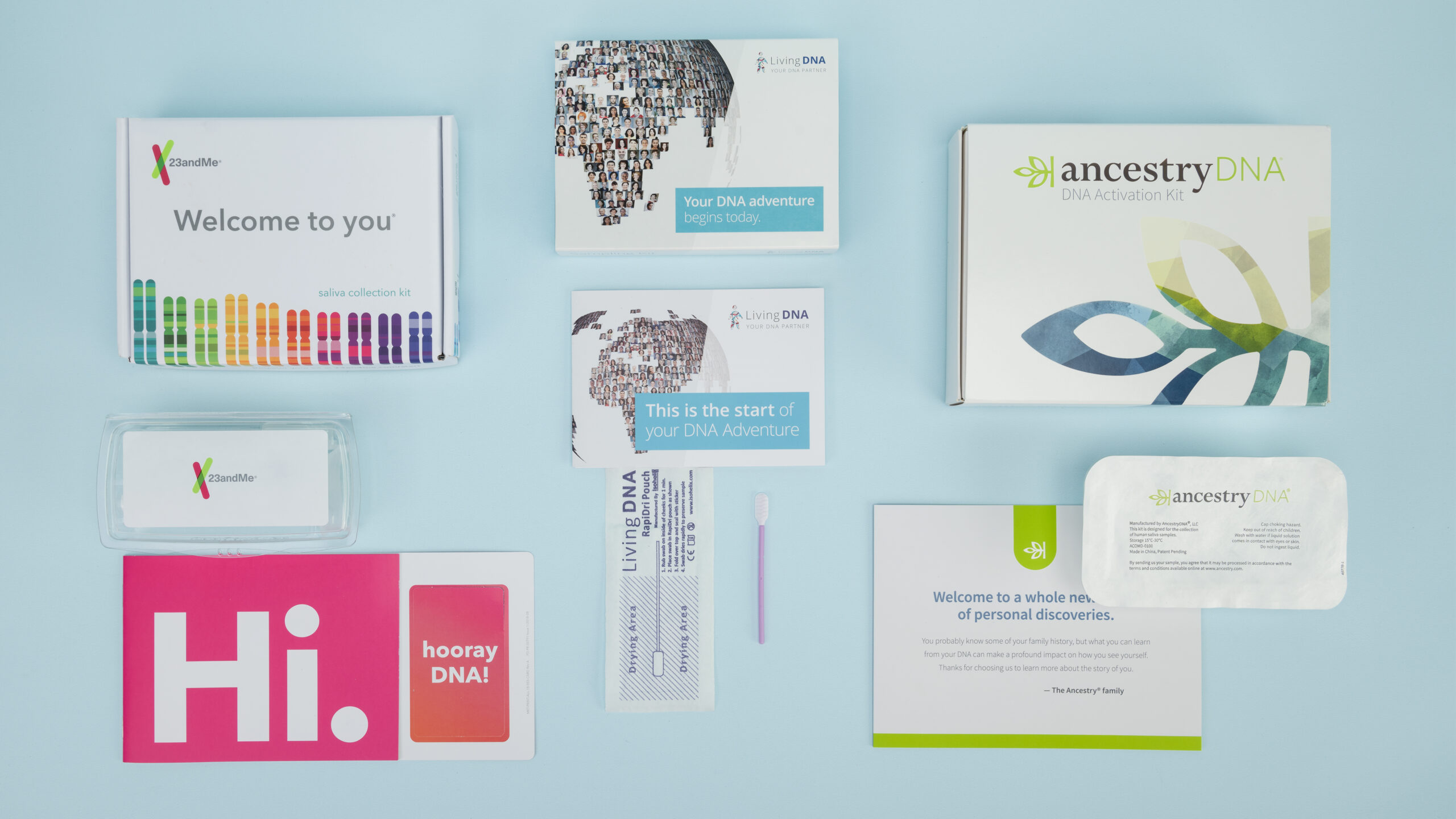 Best DNA Kit
Don't miss out on the opportunity to learn more about yourself. Read our best DNA test page to find the best one for you.
What Tests Do They Offer?
TellmeGen has two kinds of tests you can choose from, both presenting essential details on your genetic profile.
Starter DNA Test
The TellmeGen Starter DNA Test is the company's basic kit.
The test is an introduction to your DNA, analyzing primary components like traits, wellness, and ancestry.
TellmeGen's Starter DNA Test is an excellent place to start if you want a sneak peek at your DNA. Keep in mind, though, the results only give basic information.
The company also offers a Starter DNA test for children with a swab designed for their age.
Advanced DNA Test
The Advanced DNA Test kit offers all the items from the Starter kit but expands on its analysis. We like the additional features, including:
Genetic predisposition
Pharmacological compatibilities
Inherited monogenic diseases
The test covers more health-related markers, giving us a comprehensive overview of our genetic health profile.
Like the Starter DNA, Advanced DNA also has a test kit for children with a saliva swab designed for their age.
What's Inside The Kit?
The kit is available from the website and should arrive within two to four days after placing your order. It contains the following:
Collection tube with DNA stabilizing solution
Funnel top
Plastic clamshell casing
Prepaid return label
Detailed instructions on how to properly collect DNA sample
What You Get With Your Report
Let's discuss the reports I got from TellmeGen DNA Test. Before anything, here's what the online portal looks like:
Personal Traits
One of the features that piqued my interest is the Personal Traits section. It estimated over 50 characteristics unique to my genetic makeup.
It also taught me that genes are responsible for many characteristics we wouldn't have considered. Examples of these are alcohol flush reaction, cognitive ability, or sleep duration.
For instance, the test compared my DNA with genetic markers for alcohol flush reaction.
The report showed that I have a low probability of presenting the reaction. This test result told me a lot about how my body breaks down alcohol, information I found essential for my general health.
The Personal Traits section is available for both the Starter and Advanced Test reports.
Wellness
TellmeGen test also delves into wellness, assessing health-related traits linked to our genetics.
What I found noteworthy about the test is that it carefully analyzed the genetic factors of various health markers.
It tested the usual health indicators like HDL and LDL cholesterol levels, blood glucose, and so on.
Then the analysis extended to cover less common traits, such as an analysis of my preference for sweets.
I was intrigued by this trait's impact on my health, and I was satisfied with how the report explained it. It's also fascinating to learn that my love for sweets is actually linked to my DNA.
The Wellness section is included in both Starter and Advanced DNA test reports.
Ancestry
TellmeGen DNA test also helped uncover my ancestry and track my maternal and paternal haplogroups. Haplogroups refer to a genetic population sharing a common ancestor on their maternal and paternal lines.1
It does so by analyzing the genetic variants in my autosomal DNA, also known as single nucleotide polymorphisms or SNPs.
Autosomal DNA is the genetic material we carry in our autosomal chromosomes. We inherit half of our autosomal DNA from each parent.2
It also holds the segments of DNA we share with everyone we're related to.
My favorite thing about theTellmeGen DNA test is that it uses autosomal DNA testing. An autosomal DNA test can identify the DNA markers that people from around the world share, making it a good tool for tracking ancestry.
This way, TellmeGen can help people trace their ancestry to specific regions or populations. My results showed me that I'm 57.5 percent from Western Asia.
In the Ancestry report, another section that stood out to me was the DNA Neanderthal section.
In this feature, TellmeGen compared my DNA with around 6,000 Neanderthal genetic variants to calculate how much Neanderthal genetic material I have.
Neanderthals were known for being simple "cavemen," and the pop culture reference to them as "ape-men."
But most research shows they were brilliant and skilled hunters and craftsmen.3 Evidence also shows that Neanderthals had a complex society.4
We belong to the Homo sapiens species, while the Neanderthals belong to the Homo neanderthalensis. According to science, they are our closest ancient human relatives.
But evidence suggests they didn't behave like the early modern humans who lived during the same period.
As for the DNA Neanderthal report, my result showed I have 1.5 percent Neanderthal DNA.
The Ancestry section is available in both the Starter and Advanced report.
Genetic Predisposition To Diseases
Genetic predisposition describes your increased likelihood of developing complex diseases potentially linked to genetics. Some genetically predisposed health conditions you may inherit include asthma, atopic dermatitis, some types of cancer, and so on.5
The TellmeGen DNA test compared my DNA to the thousands of genetic profiles in their database to determine my potential genetic predispositions to more than 50 different complex disorders.
Pharmacological Compatibilities
Pharmacogenetics, sometimes called pharmacogenomics, is an area of research examining how our genes affect our body's response to drugs.6
This understanding is essential, as it helps doctors to choose the best medications and dosage for each person.
TellmeGen DNA checked my DNA to assess my body's response to over 170 medications.
Inherited Monogenic Diseases
A mutation or alteration in the DNA sequence of a single gene can cause monogenic diseases, such as cystic fibrosis, familial breast cancer, and so on.7
The TellmeGen test kit assessed my DNA to determine if I carry these mutated genes linked to monogenic diseases.
An interesting feature of the test is that it identifies if I carry these mutated genes and assesses how likely I am to pass them down to my future children—my so-called "carrier status."
TellmeGen DNA checked for over 95 monogenic diseases. The report stated if a certain genetic variant was present or not in my DNA.
What I found most appealing about the health-related reports of TellmeGen (Genetic Predisposition and Inherited Monogenic Diseases) is that they were highly informative.
When I clicked on a certain condition on the list, it took me to a page with my results and other crucial information, such as symptoms, causes of the condition, prevention, or disease management.
Note that you shouldn't take these results as diagnostic. Still, the information in these reports can be beneficial to learn about valuable insights into your health.
Is The Test Accurate?
Yes.
Accuracy is vital in DNA tests, and based on my experience with TellmeGen, I can say that it lived up to this expectation.
However, TellmeGen made it clear that their test's reliability depends on the raw genetic data and how it is interpreted.
What Methods Does TellmeGen Use?
TellmeGen deploys Illumina® iScan technology and the latest Infinium Global Screening Array or GSA genotyping chip version in its testing process.
According to the company, this chip includes around 650,000 genetic markers and another 10,000 customized probes, guaranteeing a reliability rate of over 99.99%.
The chip also adds markers replicated multiple times as internal quality control, contributing to the test's accuracy.
TellmeGen also uses the power of genetics and computation to analyze tens of millions of variants with a DNA chip, known as imputation-based analysis.
Such a thorough method makes it possible for them to estimate our genetic risk more accurately than ever.
I'm even more impressed with TellmeGen's dedicated team of doctors and geneticists examining how DNA data is interpreted.
A careful interpretation of genetic data and a strong system for checking and updating genetic information ensures we get accurate and up-to-date information.
As for the ancestry analysis, TellmeGen uses a statistical comparison methodology between a user's genetic information and a reference database.
Even though the accuracy rests on the genetic populations being compared, TellmeGen ensures that each case is as accurate as possible.
From my experience, my Ancestry results told me some exciting things about my family history that fit well with what I already knew.
In conclusion, TellmeGen does a lot to ensure their DNA tests are accurate, making them an excellent choice for anyone who wants to learn more about their genetic profile.
How The Test Works
Having personally used the TellmeGen DNA test kit, I can tell you the process is straightforward. Just follow these simple steps:
First, order a genetic test from their website. I find their website easy to navigate, so it may only take a couple of minutes for you to complete your purchase.
Once you've received your kit, your next step is to create an account on their online portal. You need to register the kit using the included registration code.
Next, deposit the saliva sample into the collecting tube until it reaches the marker. It's important that you avoid smoking, drinking, or chewing gum within 30 minutes prior to ensure accuracy.
You can ship the sample as soon as you've collected your sample using the prepaid return label.
You'll have to wait for the results, which usually arrive within four to six weeks.
Where Can I Buy The Product?
I found it super convenient to order TellmeGen test kit from their website, although you can also buy them from Amazon.
How Much Does The Product Cost?
TellmeGen offers tests in single and packs. You can buy them at these one-time-purchase prices:
Starter DNA Kit — $99
Children Starter DNA Kit — $99
Advanced DNA Kit — $199
Children Advanced DNA Kit — $199
I noticed in my research that you can save more money when you buy them in bulk. For instance, if you purchase a duo pack of Starter kits, the price is reduced to $94.50 per kit.
As for the payment method, you can pay with either PayPal or a credit card. You don't have to worry about the security of your payment details since the company uses a payment platform that meets all security requirements.
Did you know that TellmeGen also allows the uploading of raw DNA data from different companies? You can upload your raw data here if you've taken a DNA test already.
The Raw Data Starter report costs $9.99, while Raw Data Advanced report costs $19.99.
TellmeGen vs. Competitors
Now let's look at how TellmeGen fares with other brands that offer the same services.
TellmeGen
23andMe
AncestryDNA
Price range
$99 to $199
$99 to $219
$99 to $199
Covers personal traits
Yes (over 50 characteristics)
Yes
Yes (over 35 personal traits)
Tests health markers
Yes (more than 30 items)
Yes (more than five items)
No
Tests genetic predispositions
Yes (more than 50 health conditions)
Yes (More than ten health conditions)
No
Areas in genetic ancestry covered
- Ancestry compositions
- Migration paths
- Maternal Haplogroup
- Paternal Haplogroup
- Neanderthal DNA percentage
- Ancestry Composition
- Ancestry Detail Reports (48 reports)
- Family Tree
- Maternal Haplogroup
- Paternal Haplogroup
- Neanderthal Ancestry
- Migration paths
- Ethnicity estimates and matches by parental side
- DNA matches
- DNA communities
Includes relative finder
Yes, but at an additional cost
Yes
Yes
Includes pharmacogenetics
Yes
Yes, but you need a membership to access
No
Checks for carrier status
Yes (over 95 reports)
Yes (over 40 reports)
No
Results turn around time
Four to six weeks
Three to four weeks
Six to eight weeks
TellmeGen vs. 23andMe
Both companies have much to offer, but TellmeGen covers more health-related items (health markers, genetic predispositions, and carrier reports).
On the other hand, 23andMe's ancestry reports are more thorough. 23andMe results come back faster, too, but some features cost extra or require a membership.
TellmeGen vs. AncestryDNA
AncestryDNA used to offer services like genetic predispositions, carrier status, pharmacogenetics, and so on. However, Ancestry discontinued these services in 2021.
TellmeGen, on the other hand, continues to offer health-related assessments, such as health markers, genetic predispositions, carrier status, and pharmacogenetics.
However, AncestryDNA does a better job of giving more detailed ancestry reports.
Is The Test Worth It?
Yes, TellmeGen DNA test is worth it. Having tried the TellmeGen DNA test, I can swear by the valuable insights it offers.
I understand that not all tests are created equal. However, TellmeGen stands out for its comprehensiveness and reliability.
I recommend this test, particularly to health-conscious people and those curious about their ancestry.
It's because I believe they'll benefit from the vital information about health and wellness and the intriguing details about the genetic history revealed by TellmeGen.
However, I'd like to caution that despite the wide range of genetic information these tests give, they should not replace regular visits to your doctor.
Additionally, even though TellmeGen is an insightful genetic test, those desiring an in-depth evaluation might want to get a whole genome sequencing DNA test.
TellmeGen uses a comprehensive genotyping method suitable for those looking for a broad genetic analysis. But a whole genome sequencing DNA test reads your entire DNA sequence base by base.
It could help to unlock even more precise details about your genetic makeup.
How We Evaluated The Test
After hours of thorough research, our team, with the help of our in-house health expert Dr. Rizza Mira, has developed a set of criteria to assess TellmeGen.
Below is an overview of our evaluation of why TellmeGen is our best DNA test kit for health:
Price
After doing thorough market research, I can vouch for the fact that TellmeGen DNA tests are fairly priced. They stay within the affordable price range for comprehensive at-home DNA test kits.
It's truly a value for money with the reports and insights it can provide compared to other DNA testing companies.
Excellent Customer Support
Like other users, I found the company's customer service to be responsive and extremely accommodating. You can contact them through phone, email, or regular mail.
They strive to respond within 24 hours. I experienced getting a reply in less than 12 hours when I emailed their customer service team.
But their chat support replies in minutes, so long as you message within their business hours.
Privacy
TellmeGen is very upfront with how it uses our DNA data, so I didn't have to worry about my information being sold to third-party companies.
The company ensures our information is secured through its privacy measures. For instance, when I signed up for a kit, I got a code to keep my private information safe.
Their website uses SSL encryption methods, making it safe to visit.
Comprehensive Results
The health-related assessments by TellmeGen are extensive and contain priceless information. I've observed that they cover more items than other brands available in the market, making TellmeGen stand out as one of the best DNA tests for me. It offers an in-depth analysis of DNA markers to uncover genetic health issues.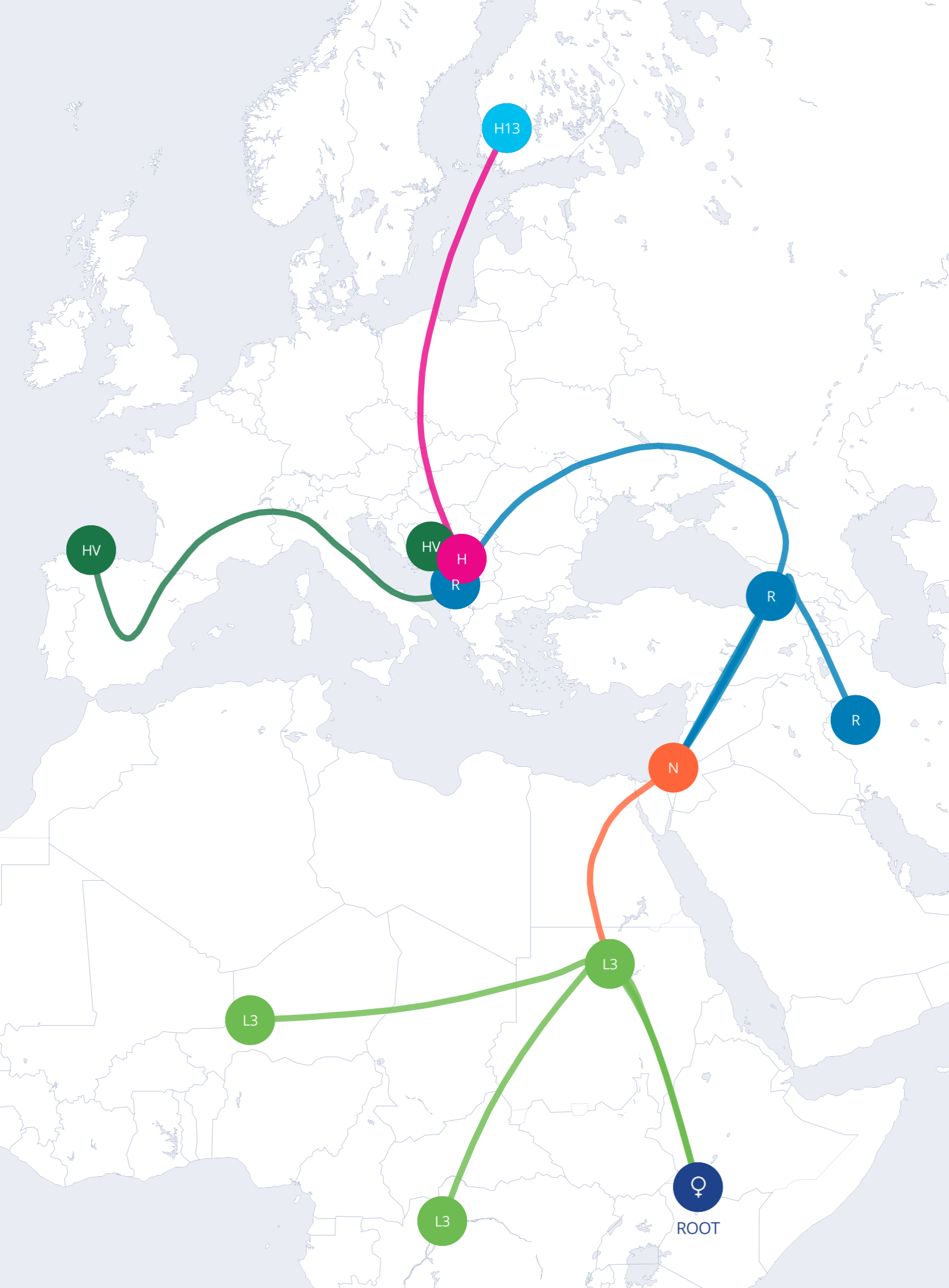 The Best DNA Test
Looking for a DNA test that's accurate and can tell you about your health and heritage?