The Story of Soylent
In 2013 a programmer had an epiphany.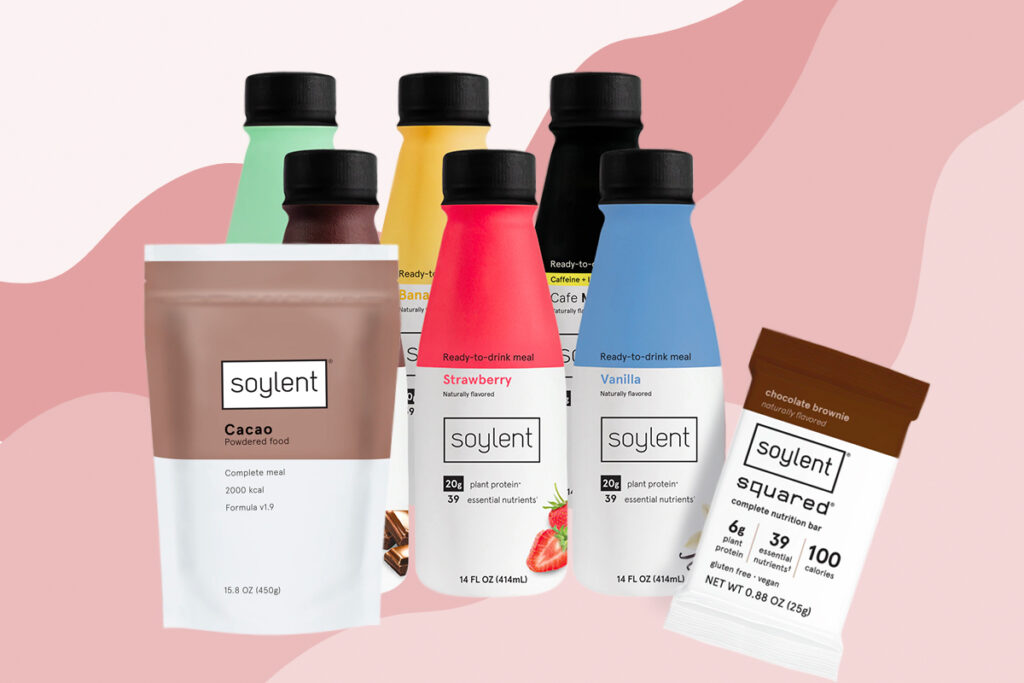 Busy Silicon Valley entrepreneurs and programmers were searching for ways to increase productivity and streamline meal planning. The problem: eating out was costly and often unhealthy and cooking your own food takes a lot of time.
Many engineers like himself resorted to meals of ramen noodles and prepackaged foods. His name is Robert Rhinehart and he decided to formulate his own custom nutrition powder drink. Soylent is today arguably the most successful food-tech company ever.
The Development of Soylent
Soylent started back in 2013 with only one product: regular Soylent powder.
In the early days, there were some growing pains. I remember hearing about problems in their tiny factory with sanitation and because of this Soylent had difficulty being sold in Canada. There was the VICE video where they reported that there was a problem with rats and mold.
I decided to order soylent because it really was the only definitive meal replacement that existed at the time.
At first, I wasn't impressed, soylent was a necessity and I didn't enjoy drinking it. When the soylent bottle drink came out, everything changed. To me, it tasted so much better than the older 1.0 and 2.0 soylent powder.
Now soylent has a rich product line and family of flavors with many options for different tastes.
Today soylent has many different tastes and forms to suit your unique lifestyle. If you're looking for convenience above all else, there are repacked solid soylent squares or bottles. Soylent has passed its 3rd iteration of powder and manufactured drinks.
Why Trust My Review?
Since Soylent entered the market in 2014, I've tried dozens of meal replacements—from powder mixes to meal bars, and even ready-to-go meal shakes.
I've compared their ingredients, nutritional quality, taste, and texture–and picked out products that I believe meet the best standards. The first time I saw a true meal replacement product was when I read about it in the first VICE soylent article back in 2013.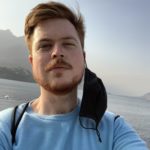 I want to help you reach your nutrition goals just like I have. So you can count on me to give you solid advice about what meal replacements work best.
Our in-house nutrition experts help ensure the accuracy of my information by reviewing them before publication.
What is Soylent?
The Soylent Meal Replacement Family
Soylent Powder
Soylent Powder is one of the most economical forms of meal replacements you can buy. It comes in a bag that contains 7 meals at 270 calories or 4 2/3 meals at 400 calories. You end up saving money and space, but you have to add water and mix the drink yourself.
It has a fairly neutral taste but is a little bit grittier than a bottle of the flagship product.
Soylent Ready-to-Drink
Soylent Ready-to-Drink comes in cases of Soylent in a smooth, liquid form.
The soylent drink is personally my favorite form of soylent. In my opinion, the best flavors are original, mint chocolate, and cafe.
Soylent Cafe Drinks
Soylent Cafe is a soylent drink that contains Coffee extract with caffeine. If I liked coffee better, this would surely be my favorite flavor of soylent. More than just a flavor, Soylent Cafe is a meal drink combined with the experience of coffee via an extract.
Each serving of soylent cafe contains about the same amount of caffeine as a cup of coffee. It also contains l-theanine to mellow out the caffeine rush.
Soylent Energy Drink
Soylent Energy Drink is similar to soylent cafe and contains a boost of caffeine. The difference is Soylent Energy contains added nootropics and micronutrients to increase brain function.
Soylent Energy drink is augmented by b vitamins, caffeine, l-theanine, l-tyrosine, and alpha-GPC plus 15g of plant-based protein and 39 essential nutrients.
Soylent Squares
Soylent Squares is the "solid food" soylent option. For people who don't find the idea of drinking their calories from a bottle substantial enough, soylent squares are similar to an energy bar or protein bar but with the calories and protein coming from Soylent's blend of vegan sources.
I was excited about the idea of solid soylent and the nutrition is solid as always. Unfortunately, I wasn't a big fan when I tried them a few years ago. Maybe they have improved by now and it seems many people enjoy them.
The Taste
What does it taste like? If you've ever tasted nut milk like almond or soy, it's a bit like that, but thicker and more salty and savory. Depending on the flavor you buy, it may taste a bit closer to "dessert" than savory, but soylent products are some of the least sweet on the market in my opinion.
Here is my top 10 ranking of soylent flavors:
Soylent Cafe Ready-to-Drink
Any Soylent Chocolate flavor (sorry chocolate lovers)
The flavor you prefer will always come down to your personal tastes. I'm a huge banana guy myself so my favorite flavor of any meal replacement shake is usually banana. Soylent banana is great.
If you like coffee, I think you'll like the soylent cafe. I don't even like coffee and I find it pretty enjoyable. Many people like chocolate but I can't stand the artificial coffee taste.
If you're looking for something neutral and plan to drink a lot of these shakes.
Soylent Drinkability
I've been trying different types of Soylent drinks for the last 5 years.
Say what you will about other aspects like flavor, nutrition, and protein content for weight loss efficacy, Soylent is one of the best meal replacement drinks on the market for consistency and drinkability.
Other brands range from gritty to thin.
Nutrition / Soylent's Ingredients
Soylent is a meal replacement shake that attempts to mimic the macronutrients found in many of the "normal meals" you consume on a daily basis. In their current iterations, both soylent drink and soylent powder contain roughly the same nutrition.
High Oleic Sunflower Oil and Canola Oil are considered healthy oils and make up the majority of fat intake you get from Soylent Powder. High oleic acid sunflower oil and canola oil contain plenty of omega 3s and omega 6. Oleic acid and other types of healthy fatty acids and none of the trans fat found in unhealthy ready-to-eat junk.
Soylent Protein is provided by 20g of healthy soy protein and given soybeans.
Contrary to popular belief, balanced consumption of soy proteins is NOT shown to increase estrogen levels. Soybeans are one of the few plant protein sources of a complete amino acid profile containing all essential amino acids.
The carbohydrates are slow-digesting and optimal for avoiding a crash. Instead of sugar soylent utilizes an artificial sweetener called sucralose. They began to add allulose recently, which provides sweetness at only 1/10 of the calories in sugar.
I do wish it contained more fiber and higher quality carbohydrates. But in an effort to make the product easier on the average stomach, it seems they have standardized its carb content.
Here is the current source of nutrition from the Soylent website:
Soylent has been in product development since 2014 and has undergone many changes. The first flavors added to the line were Soylent Cafe, Berry, and Chocolate.
Is Soylent Good for You?
Soylent is a suitable meal replacement for everyday life, and also for purposes like weight loss and sports recovery. Compared to the average American diet in the U.S., it does an excellent job at addressing health concerns.
Soylent has a relatively low glycemic index thanks to low-sugar and slow-digesting carbs, helping you lower your blood sugar levels. Instead of being sweetened by sugars, Soylent contains flavors and sucralose.
If you are skeeved out by the words "GMO" or "processed" then soylent is probably not for you. Soylent is the practical man's nutrition solution, and there is no evidence that GMO or processed food is anything but a boon to modern nutrition.
Some people have problems with the drinks because it is "unnatural". Think about something like a protein shake or almond milk. Are they "natural"? No. But they are healthy, at least in the correct context, just like Soylent. For me, the most important ingredient is the one it leaves out: sugar.
Soylent Diets
It helped me personally lose weight.
It eliminated much of the unnecessary thinking around planning meals and keeping unhealthy food in the house.
A meal replacement drink is a tool to help you keep a healthy option inside your pantry or fridge. It's an alternative that reduces decision fatigue.
The average American diet contains far too much sugar and a lack of important nutrients including micronutrients, vitamins, fiber, and protein.
Soylent makes good nutrition easily accessible. Meal replacement shakes are often also an easy way to eat a vegan or vegetarian diet.
Soylent and the Body
In my own personal experience, the replacement of heavier foods in your diet with a soylent drink makes a huge difference in your body's energy level for the rest of the day. The data shows that the carbs used in their soylent drink do not spike blood sugar and cause a crash.
When I replace a meal with a shake I find that I don't feel the need to take a nap like I might feel the urge to in the afternoon after a normal lunch. Besides that, soylent keeps me about as full as a snack and a generic protein-enhanced drink combined.
Soylent Drink Tips and Tricks
For me, Soylent powder tastes way better using a blender than it does coming from a shaker bottle.
The unfortunate truth is that even though it is one of the best products out there in terms of consistency, it still clumps up sometimes.
For best results, use a blender and chill the product for a few hours.
With the soylent drink, everything comes ready to go. All I do is make sure that it is cold enough. The temperature really matters with any kind of meal replacement shake. Warm drinks taste a considerable amount worse and I've found that cold drinks may even help to increase satiety.
Where to buy Soylent
The best place to buy all types of Soylent products is on the soylent.com website.
You may also find soylent in some stores like Walmart, Target, or 7-11 gas stations but your mileage may vary. I used the online store finder tool with mixed results. Retail soylent is frequently out of stock or missing and the price is usually higher than what you would find online.
Soylent Price and Value
Soylent, like many other meal shake companies, offers a subscription service to help lower the cost. When you factor in the savings from a soylent subscription and use 20% off coupons, it ranks soylent about the middle of the pack in terms of calories per $.
There are cheaper options, but theirs is a trusted product and you can't go wrong.
Soylent's competition
Soylent was the first meal replacement service invented with the goal in mind of completely eliminating the need to eat "real" food. At the time of this publication, other soylent competitors are looking to begin operations within the United States.
The UK and Europe have a lot of options when it comes to the choice of meal replacement shakes. Huel is well-established and many other smaller companies like Saturo, Feed, Queal, Jimmy Joy, and a few others are carving out their own niche. If you live in Europe you may not have access to soylent but you are spoiled for choice.
Soylent has been lagging disappointingly behind when it comes to high protein meal replacements and keto meal shakes. For some reason, they haven't entered those markets yet. I guess they have decided to stick to what they know. For keto products, I recommend Keto Chow.
Pros
Retail Availability
Established Brand
Large selection of products and flavors
Fast shipping and selection of vendors
Cons
No higher protein options
Cheaper macronutrient sources
FAQ
Is Soylent suitable for a diet to lose weight?
Some people, including myself, have used Soylent as a way to make the calorie counting process during weight loss easier. Keeping soylent in the house instead of snacks is an excellent way to avoid cheating on a diet.
Are Liquid Meal Replacements Healthy?
Yes. Many common misconceptions exist about food. The myth that food that isn't natural or organic isn't healthy is just that - a myth.
All of a soylent drink's calories come from food. Soylent is food and the body will recognize it as such.
Does Soylent increase estrogen?
Can you live off of Soylent Meal Replacement?
Yes! As far as meal replacements go, soylent drinks are some of the best you could find. In fact, I did a 100% soylent diet for almost 2 months. A soylent drink contains real foods, so you can get all your calories from soylent.
If you look around online, you will find many different types of experiments like mine with people pulling it off. Soylent contains enough macronutrients and vitamins for a human being to subsist on.
Is Soylent available everywhere?
Unfortunately, right now Soylent is only available in the U.S. If you live in Europe, you'll find that Huel is probably the next best option for meal replacement shakes.
Is there a Savory Soylent flavor?
No. A few brands like Huel already have a line of savory meal replacement in the form of soup-like meals that offer a welcome alternative to the usual.
This year, Soylent presented an April Fool's joke about the release of a bottled "Savory Curry" Soylent flavor. There are currently no plans by Soylent to do so.