Our Verdict: I was honestly pleasantly surprised with my results from the Simply Sensitivity Checks. The test provided me with worthwhile and eye-opening insights into my sensitivities or intolerances to food and non-food items.
Interestingly, the test showed that I have a high reactivity to some of my go-to foods, like apples, oats, and white rice. While I was a little sad to realize that they might be the culprit behind some of the gastrointestinal discomforts I've been experiencing–like bloating–I've begun to slowly make changes.
Simply Sensitivity utilizes a testing method called bioresonance. It is an energy treatment method that uses electrodes from a sensitive device to process the electromagnetic information your body emits.1
Bioresonance hair testing scans my hair sample to create a profile of the energy emitted by my DNA. With only a few strands of my hair sample, it assessed which food and non-food items my body reacted to the most.
About The Company
Simply Sensitivity Checks falls under the Complementary and Alternative Medicine (CAM) category, offering services outside the traditional medical field.
The company develops health tests following the biofeedback and bioresonance therapy approach.
One of the reasons we recommend their products is their use of a non-invasive method, which makes the testing process much more comfortable for users.
Another reason is that the company compiles evidence supporting the advantages of using bioresonance.2
Product Review Summary
We read hundreds of Simply Sensitivity reviews online—here are the most common pros and cons we observed:
Pros
A lot of customers liked the fast turnaround time and easy-to-follow process
Many users appreciated the quick and friendly responses from the company's customer service representatives
A number of people who bought the test found the results detailed, informative, and helpful for better dietary choices
Cons
Some users complained about inconsistent test results
People also expressed concerns with the validity of the testing method
Why Trust Us
KnowYourDNA is committed to making healthcare more accessible to the public, which is why we feature products that meet industry standards.
We only choose at-home kits that provide reliable testing methods and science-backed reports to improve your health.
Our in-house medical experts help ensure the accuracy of the information we give our readers by reviewing it before publication.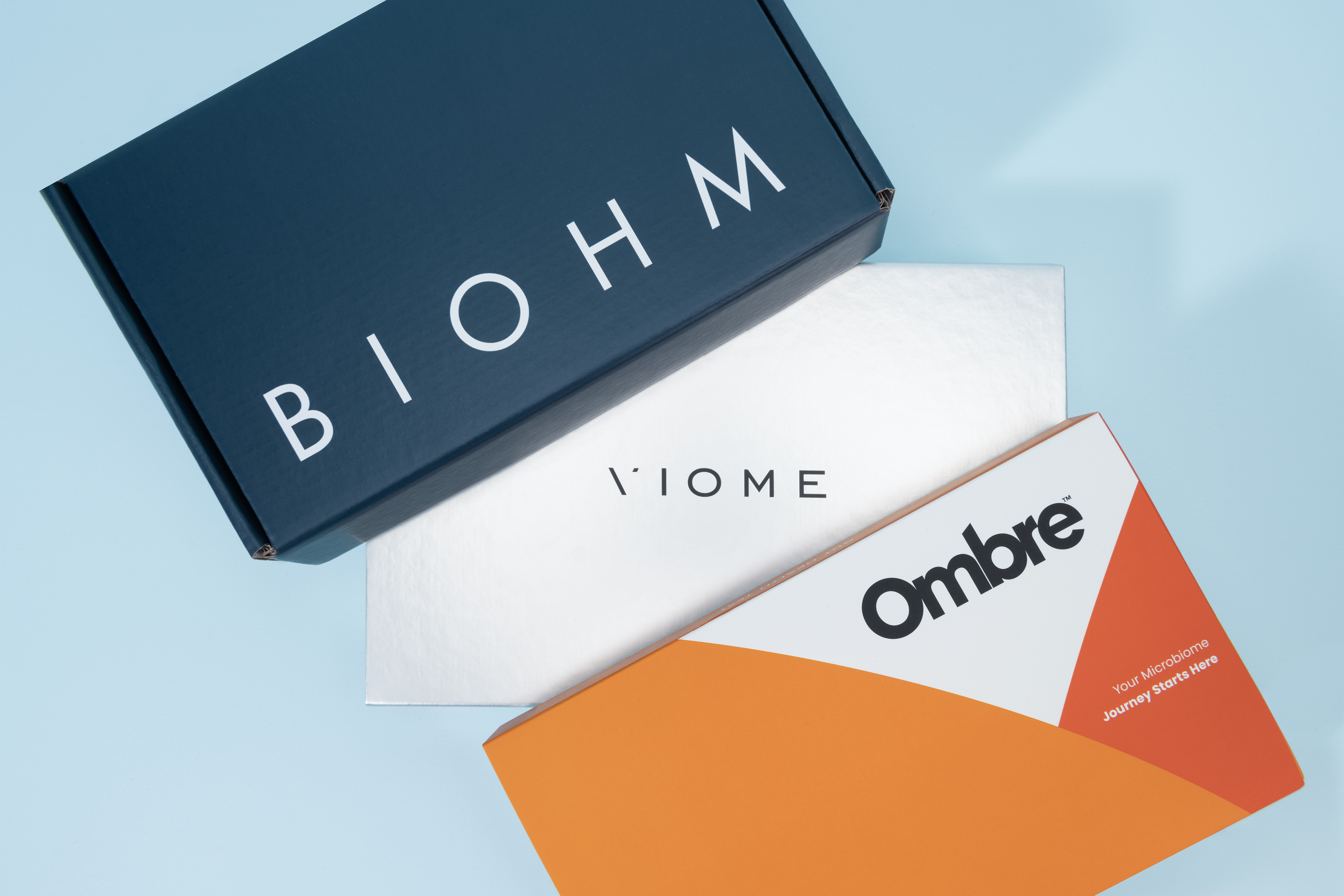 Best Gut Health Test
Our review of the best at-home Microbiome Tests.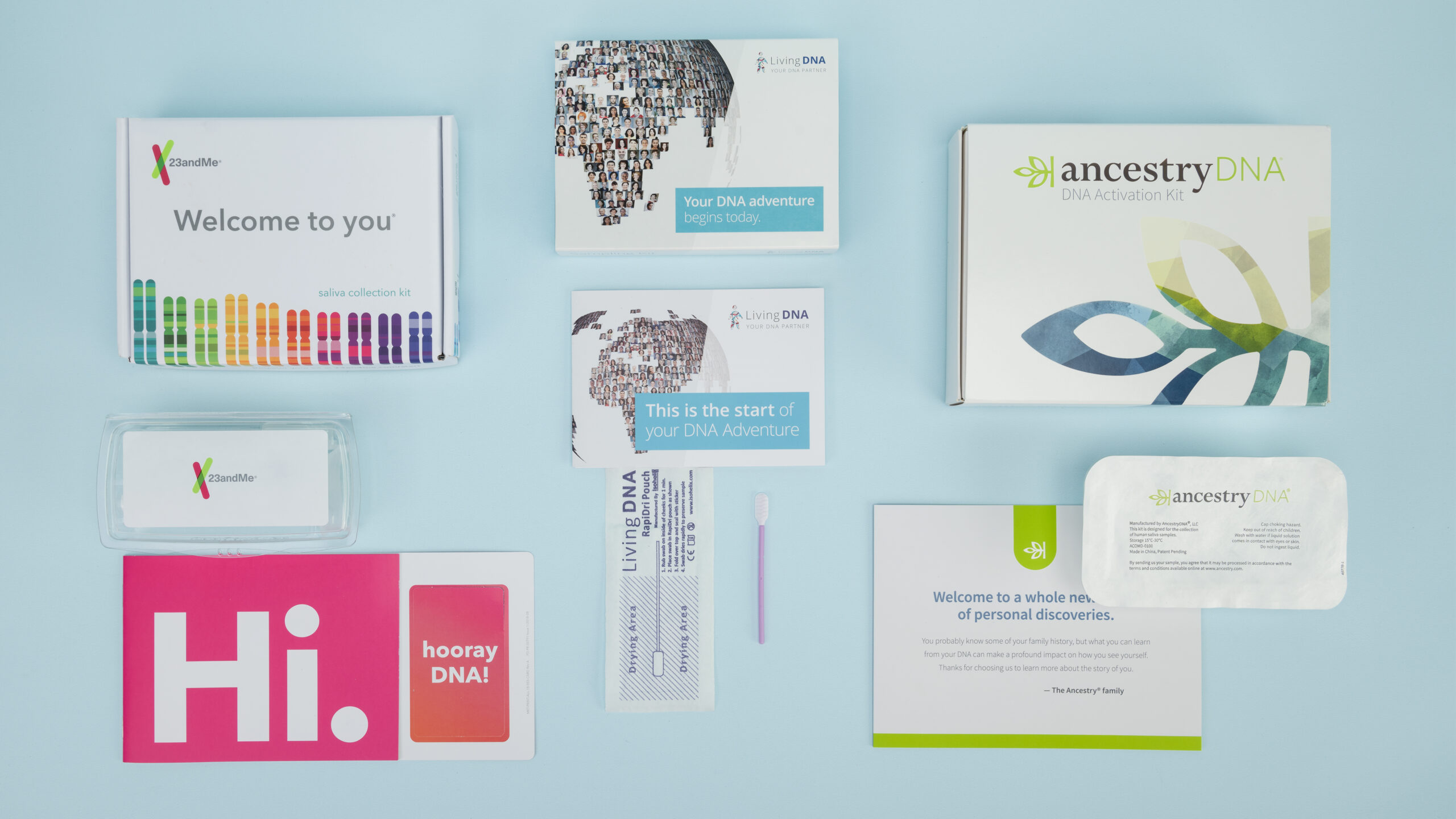 Best DNA Kit
Don't miss out on the opportunity to learn more about yourself. Read our best DNA test page to find the best one for you.
What Tests Do They Offer?
Simply Sensitivity Checks offers three (3) health tests.
Basic Health Sensitivity Test
The Basic Health Sensitivity Test checks your sensitivity or intolerance for over 400 food and drink items.
It looks for the most common causes of sensitivities within the following categories:
Cheese
Dairy
Gluten
Fish
Meat
Nuts
Quick Facts on Basic Health Sensitivity Test
| | |
| --- | --- |
| Price | $100 |
| Collection Type | Hair strand |
| DNA Testing Method | Bioresonance testing |
Advanced Health Sensitivity Test
The Advanced Health Sensitivity Test checks your sensitivity or intolerance for over 700 food and drink items.
It also tests for non-food items, metals, vitamins, minerals, and gut health on top of the food categories the Basic test checks.
Quick Facts on Basic Health Sensitivity Test
| | |
| --- | --- |
| Price | $150 |
| Collection Type | Hair strand |
| DNA Testing Method | Bioresonance testing |
Ultimate Health Sensitivity Test
The Ultimate Health Sensitivity Test checks your sensitivity or intolerance for over 900 food and drink items.
Like the Advanced test, it also checks for non-food items, metals, vitamins, minerals, and gut health.
The Ultimate Health Sensitivity Test is the company's most comprehensive sensitivity test. It covers 900+ items, including:
Food
Non-food
Metals
Vitamins
Minerals and other nutrients
Gut health
Additives
You can check the complete list of items the Ultimate test covers here.
The Ultimate Health Sensitivity Test comes with free resources to help you take actions based on your test results, such as a 12-week nutrition guide and food elimination guide.
Quick Facts on Ultimate Health Sensitivity Test
| | |
| --- | --- |
| Price | $175 |
| Collection Type | Hair strand |
| DNA Testing Method | Bioresonance testing |
Meal Programs
Aside from comprehensive sensitivity tests, Simply Sensitivity also offers meal planning services. The company has 4-week programs, each with targeted goals such as:
Eating for sleep: Personalized to help enhance your body's serotonin production to improve your sleep quality
Gluten-free: Offers expert guidance on recipes and food choices to people wanting to try a gluten-free diet
25-min Meals: Includes a variety of recipes you can prepare in less than 25 minutes
Dairy-free: Offers expert guidance on recipes and food choices to people wanting to try a dairy-free diet
Diabetes Management: Intended to help regulate your blood sugar levels, manage diabetes and prediabetes, stay within a healthy weight range
High Cholesterol: Designed to boost your good cholesterol levels (HDL) and reduce bad cholesterol levels (LDL)
What's Inside The Kit?
After purchasing the test from Simply Sensitivity's website, I received an email with a unique reference code. Keep this code—you'll need it to finish the registration process.
The company didn't provide a physical kit. However, once I completed the online form, I was able to send my sample so that they could process it right away.
Make sure to follow the instructions on the website for collecting and packaging the sample to ensure its validity for testing. You can attach the provided barcode to your sample before sending it.
What You Get With Your Report
The first part of the report included a guide on interpreting my results. The next part of the report was divided according to the category of the items tested.
Understanding Your Results
The initial part of the report summarizes how the test evaluated the items. It helped me understand my test results.
I genuinely liked how clear the visual guide explaining the ratings for all tested items was when I first saw it. The three color-coded reactivity scales used to assess food, non-food, metals, and additives are impressive, informative, and neat.
The gut health and the vitamins and minerals in our body are scored according to a testing parameter, which I think is well thought out since they can't be scored according to reactivity.
Test Analysis
In the next parts of my report, detailed information on my results in the different categories was discussed. Each of these reports was easy to follow:
Food Sensitivities Analysis
Non-Food Sensitivities Analysis
Metal Sensitivities Analysis
Vitamin A-K Analysis
Mineral And Other Nutrient Analysis
Gut Health Analysis
Additives Analysis
The reports were detailed and very well-organized. Each section started by explaining what sensitivity to each specific category meant.
Next, the report showed an overview of my results, allowing me to quickly scan which items it said I am highly reactive to.
I especially appreciated the detailed analysis of each item and its color-coded reactivity rating or parameter rating.
For example, let's look at the Food Sensitivities Analysis.
It tackled what food sensitivity means first. Then, it showed me an overview of my results, presenting which foods I am highly reactive to.
It was a surprise to discover that I am highly reactive to foods I've always liked, like nuts, seeds, and certain vegetables.
I liked that it included a list of foods and their reactivity rating. Scanning for items and my reactivity score to them was easy.
When I looked at my results, it was hard not to feel a bit of disbelief. I saw that some of my favorite snacks, like different kinds of cheese and apples, caused moderate to high reactivity.
I still have a lot to go with addressing my food sensitivities, but having a head start and being better informed is reassuring.
Is The Test Accurate?
Yes.
Simply Sensitivity adheres to the highest standards of quality assurance to ensure the integrity of its tests.
The company closely works with ISO-accredited labs and keeps its technology up-to-date to continuously provide satisfactory services.
However, it's important to remember that Simply Sensitivity clarifies that food sensitivity or food intolerance tests differ from allergy tests. Intolerance and sensitivity are often used interchangeably because they both refer to your body's digestive system reaction.
For instance, they both have symptoms that are digestive in nature. However, an allergy is an immune system reaction with life-threatening symptoms.
The results from a Simply Sensitivity test can serve as a helpful guide. But you may still need to consult a healthcare professional for an allergy assessment.
Knowing which problem foods or items to avoid can help prevent the discomfort caused by symptoms of sensitivity or intolerance.
Despite this, there isn't enough scientific evidence to support that bioresonance testing is an accurate way to determine your sensitivity to food and other items.3
But I did observe that some of my results are consistent with what I already know about my food sensitivities, like cheese.
How The Test Works
The sensitivity test takes only three simple steps:
Order and register your test on Simply Sensitivity's website
Collect four (4) to five (5) strands of your hair and seal it in a secured bag before sending it to their lab
Wait for your results to come out in three (3) to five (5) days from when the lab received your sample
Where Can I Buy The Product?
You can purchase all the Simply Sensitivity Checks tests from their website.
How Much Does The Product Cost?
The price of Simply Sensitivity Checks test sets is as follows:
The payment methods accepted are Shop Pay, PayPal, and GPay.
Simply Sensitivity Checks vs. Competitors
| | | | |
| --- | --- | --- | --- |
| Brand | Simply Sensitivity | 5Strands | Check My Body Health |
| Test kit name | Ultimate Health Sensitivity Test | Comprehensive Sensitivity & Imbalances Test | Complete Sensitivity |
| Cost | $175 | $192 | $95 |
| Items tested | 900+ | 985+ | 970 |
| Reports included | - Food Sensitivities Analysis- Non-Food Sensitivities Analysis- Metal Sensitivities Analysis- Vitamin A-K Analysis- Mineral And Other Nutrient Analysis - Gut Health Analysis - Additives Analysis | - Food intolerance-Environmental intolerance- Vitamin minerals imbalances- Metal mineral imbalances | - Food sensitivities- Non-food insensitivities- Gut health- Digestion- Additives, colorings, sweeteners, emulsifiers- Vitamin A-K- Mineral analysis- Metal sensitivities |
| Collection method | Four to five hair strands | 10 to 15 hair strands | Hair strands |
| Testing method | Bioresonance testing | Bioresonance testing | Bioresonance testing |
| Test results waiting time | Three to five working days | Five to seven days | Three working days |
Simply Sensitivity Checks vs. 5Strands
5Strands and Simply Sensitivity Checks utilize bioresonance approach for sensitivities to multiple items, including food and non-food elements.
5Strands analyzes a slightly higher number of items. But, in terms of results presentation, Simply Sensitivity Checks' report has a more visually appealing format.
Its content is better organized and more informative.
While Simply Sensitivity Checks has a three-rating system to measure your reactivity or intolerance levels to items, 5Strands uses a four-rating system.
The additional rating in 5Strands is called a grey area, which applies to items that didn't trigger significant responses.
For food items, a gray rating suggests your body may absorb them well. For metals and minerals, it implies your body may not have a problem processing or eliminating them.
Simply Sensitivity Checks vs. Check My Body Health
Both Simply Sensitivity Checks and Check My Body Health use bioresonance testing to determine your sensitivity levels to a variety of food and non-food items.
But Check My Body Health offers a more detailed explanation of the bioresonance test and its benefits in determining sensitivities.
Its report also features comprehensive, actionable steps you can take after learning about your sensitivities.
Check My Body Health includes a detailed report about sensitivities to foods exclusive to the vegan diet.
Is The Test Worth It?
Yes.
The Ultimate Health Sensitivity Test can be valuable for people experiencing unexplained digestive symptoms like bloating or stomach pain.
It can help uncover which food and non-food items are causing their sensitivities. It also introduces the elimination diet as an application of what you've learned from your test results.
However, remember that sensitivity or reactivity is different from an allergy. Tests like Simply Sensitivity Checks should not replace allergy tests.
We still recommend seeking medical advice from your doctor even if you've taken the Ultimate Health Sensitivity Test. You can share your results and further discuss how to use the relevant information to improve your health.
How We Evaluated The Test
Our team and our medical expert, Dr. Rizza Mira, worked together to come up with a set of criteria for evaluating the test. Through our research, we assessed the product based on the following:
Reliability
Simply Sensitivity Checks partners with UK and European ISO and UKAS accredited laboratories to ensure the credibility of its tests.
These testing facilities adhere to strict quality assurance measures to maintain the integrity of the testing process.
The company also invests in the latest technology and training to consistently meet customer expectations.
Convenience
The non-invasive collection method makes it convenient to take and send your sample to the company's partner labs.
Simply Sensitivity Checks also has a fast turnaround time for the results. Other companies take almost a week to analyze your sample.
Its digital process lets you send your sample immediately after purchasing the test on its website.
Comprehensive Results
The company offers comprehensive testing for up to 900 food and non-food items using only one sample set.
It also evaluates your reactivity or sensitivity levels for each component with an easy-to-comprehend, color-coded rating.
Value For Money
Simply Sensitivity Checks offers competitive prices without compromising on the quality of results you'll get.
It's one of the most affordable, comprehensive testing options for food sensitivities on the market. You won't need to purchase separate kits to test for different items.
Positive Customer Experience
Our research shows that most reviews about Simply Sensitivity Checks are from satisfied customers.
Two factors contribute to their positive experience: excellent customer service team and insightful test results.
Customers share that dealing with customer support is hassle-free because the representatives are approachable and helpful.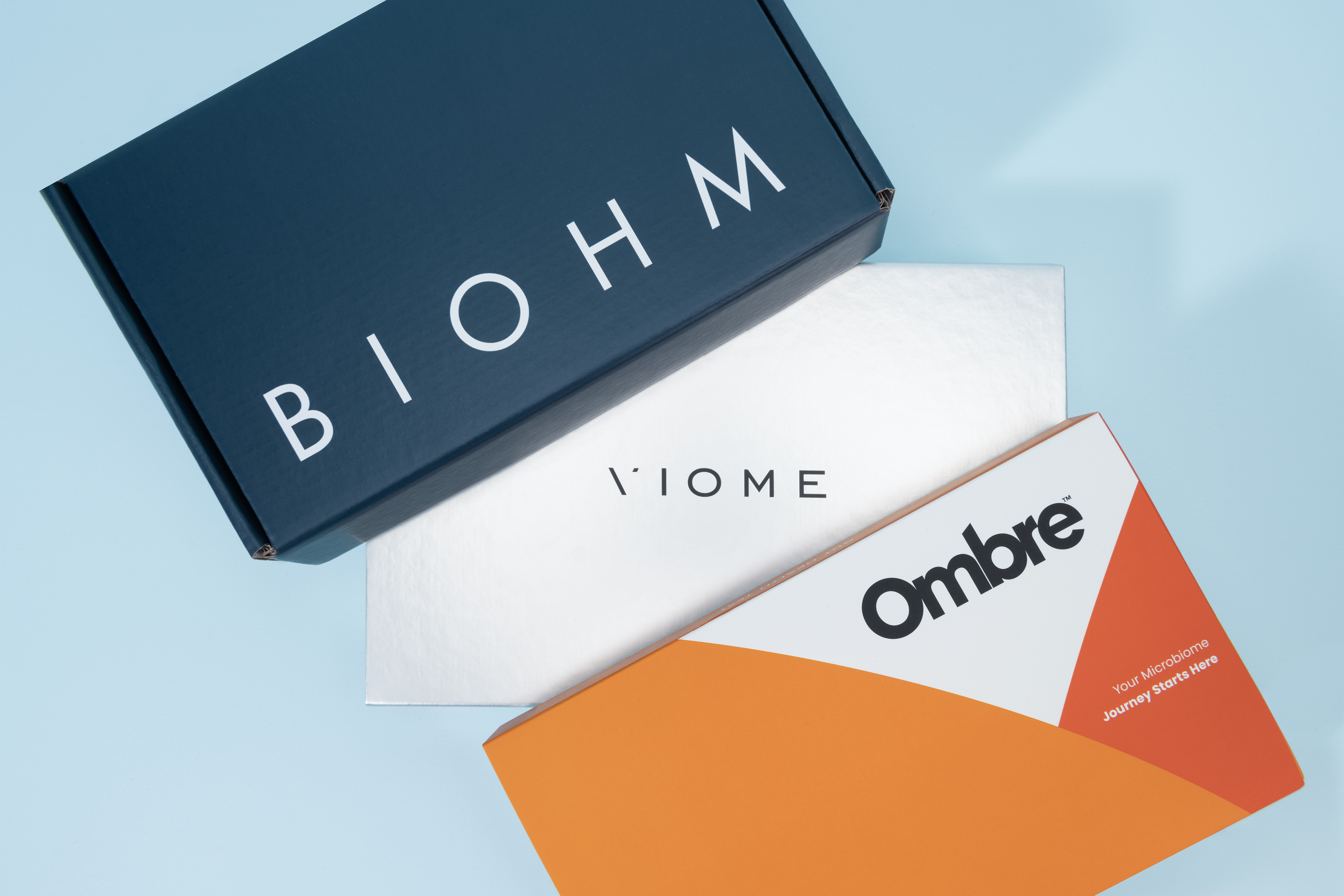 Best Microbiome Test
Looking for the best microbiome kit on the market? Look no further! Our review round-up page has all the information you need to make an informed decision.