Semaglutide (sem-a-gloo'-tide) is an antidiabetic and weight control medication with antihyperglycemic properties. It can:
Decrease high levels of blood glucose (hyperglycemia)
Control the blood sugar of people with diabetes
Suppress appetite and increase satiety
Help manage excessive weight (obesity)
"Studies have also shown a significant reduction in cardiovascular events and stroke in those with cardiovascular disorders," says our in-house medical expert, Dr. Rizza Mira, on the use of semaglutide.
Semaglutide is a type of incretin mimetic. Incretin mimetics are a class of drugs that behave like incretin hormones, such as glucagon-like peptide-1 (GLP-1).
More specifically, semaglutide is a GLP-1 receptor agonist. It mimics the effects of the GLP-1 hormone.
"The GLP-1 hormone is responsible for insulin secretion, causing glucose in the blood to reach the cells of the body," says Dr. Mira.
Semaglutide is available with a doctor's prescription. It is currently sold under three brand names: Ozempic®, Rybelsus®, and Wegovy®.
Summary
Semaglutide is prescribed for adults with type 2 diabetes and adults who are overweight or obese and have weight-related health problems.
Who is Semaglutide For?
Semaglutide (Ozempic®) and semaglutide (Rybelsus®) are for adults with type 2 diabetes who want to keep their blood sugar under control.
Doctors prescribe them when first-line antidiabetic medications have failed to reduce a person's high blood sugar or have stopped working altogether.
Adults at risk for major cardiovascular events due to type 2 diabetes or a pre-existing cardiovascular disease may also use these drugs to lower their risk for stroke, heart attack, and death.
Semaglutide (Wegovy®) is given to overweight and obese adults who want to lose weight and keep it off but also have a weight-related condition like:
You need a body mass index (BMI) of 27 and above to be considered overweight. Obese adults have a BMI of 30 and above.
Summary
Semaglutide effectively controls blood sugar levels and reduces body weight when combined with a healthy diet and regular exercise.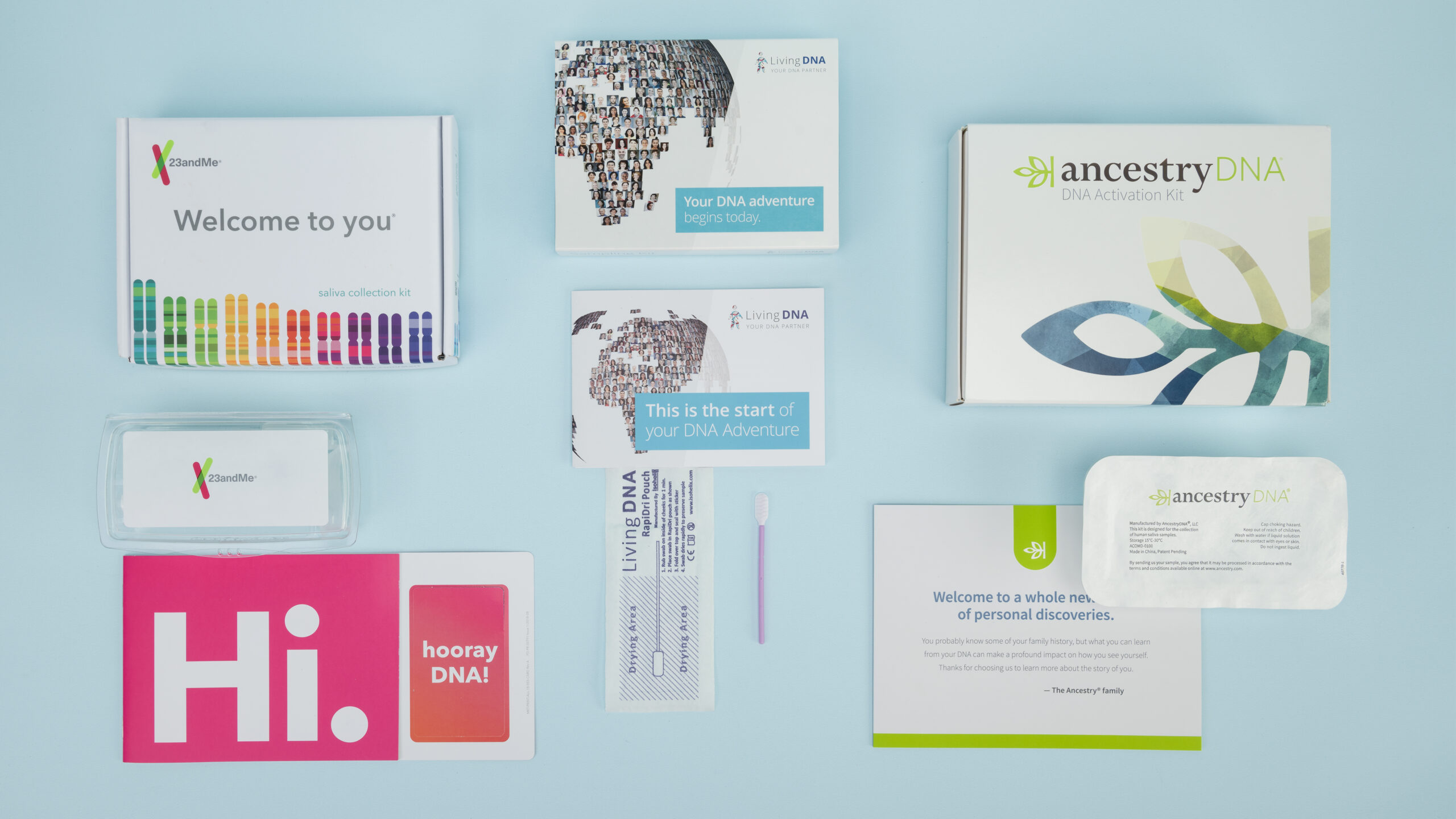 Best DNA Kit
Don't miss out on the opportunity to learn more about yourself. Read our best DNA test page to find the best one for you.
How Do You Use Semaglutide?
Semaglutide (Ozempic®) and semaglutide (Rybelsus®) must be used with diet and exercise when lowering blood glucose levels.
Both medications are used to treat type 2 diabetes.
Semaglutide (Wegovy®) should be used with a calorie-restricted diet and increased physical activity for weight loss.
"In studies, semaglutide decreases appetite while at the same time delays gastric emptying. Together, this causes decreased food cravings," says Dr. Mira.
Is Semaglutide Effective?
Yes. Semaglutide is an effective way to lower blood sugar and treat diabetes.
It significantly reduces glycated hemoglobin or hemoglobin A1c (HbA1c), which measures a person's blood sugar in the last three months before testing.1
Semaglutide is proven to be more effective than other types of diabetes medication at decreasing blood glucose levels. This includes:1
Dulaglutide
Exenatide
Liraglutide
Insulin glargine
Sitagliptin
Semaglutide can also reduce weight and help with weight management.
In a large study, people who used semaglutide with healthy lifestyle changes lost 26 to 30 percent more weight than those who didn't receive treatment.2
Summary
Semaglutide stimulates insulin secretion, stops glucagon production, suppresses appetite, and slows the digestion of food in your stomach.
How Does Semaglutide Work?
Semaglutide mimics the GLP-1 hormone and binds with the GLP-1 receptors in the lower gut. This stimulates the pancreas's beta (β) cells to secrete insulin.
Insulin moves sugar away from the blood and allows them to enter body tissues where it can be used for energy. In turn, it lowers your blood sugar levels.
Semaglutide inhibits the secretion of glucagon, a hormone that normally stimulates the production of glucose. This keeps your blood sugar stable.
As a GLP-1 receptor agonist, semaglutide slows the movement of food in your stomach by delaying gastric emptying. What this does is:
It keeps you full for longer periods
Limits the amount of glucose released from food
Prevents sugar spikes
Semaglutide also suppresses appetite by influencing areas of the brain that regulate feeding.3 This can reduce your food intake and calories and may lead to weight loss.
How Much Does Semaglutide Cost?
The cost of semaglutide depends on your prescription, insurance plan, and where you buy your medications.
Semaglutide treatment can cost you $970 to $2,120 per month without health insurance. But with insurance, it may only cost you $10 to $25 per month.
Here is a breakdown of how much semaglutide will cost you each month—with and without insurance.
Summary
Before using semaglutide, tell your doctor about any potential allergies, health conditions, lifestyle changes, and medications you're taking.
What to Consider Before Using Semaglutide
There are a few considerations you need to make before you start taking semaglutide. These will help your doctor decide how to approach your treatment.
1. Potential Allergic Reactions
Get the full list of ingredients in your semaglutide medication. You can check the Medication Guide or ask your doctor or pharmacist.
Tell your doctor if you're allergic to any of the ingredients on the list.
You should also inform them if you've experienced allergic reactions to other medications, especially GLP-1 receptor agonists and incretin mimetics such as:
Albiglutide (Tanzeum®)
Dulaglutide (Trulicity®)
Exenatide (Bydureon®, Byetta®)
Liraglutide (Saxenda®, Victoza®)
Lixisenatide (Adlyxin®, Soliqua®)
Semaglutide (Ozempic®, Rybelsus®, Wegovy®)
2. Drug Interactions
Tell your doctor about any medication or health product you are taking orally or still plan to take while on semaglutide treatment. This includes:
Prescription drugs
Non-prescription medications
Vitamins and minerals
Weight loss supplements
Herbal products
Antibiotics
Semaglutide can affect the way your body absorbs drug ingredients. Your doctor might tell you to stop taking certain medications or adjust your dosage.
3. Other Medical Conditions
Tell your doctor if you're unable to drink liquids or have recently had symptoms that may cause dehydration—such as vomiting and diarrhea.
You also need to inform them if you're pregnant or breastfeeding, have plans to become pregnant, or if you got pregnant while using semaglutide.
Notify your doctor if you have a medical history or currently have any of the following health issues:
Diabetic retinopathy
Gallbladder disease
Kidney disease
Pancreatitis
Digestive problems
Thyroid cancer
Multiple endocrine neoplasia syndrome (MEN 2)
Mental health disorders
Your doctor can determine whether it's safe for you to take semaglutide based on your health.
4. Changes in Health & Lifestyle
Consult your doctor before you make any significant changes in your diet, eating habits, exercise routine, and level of physical activity.
Let them know if you get sick, develop a fever or an infection, get injured, or experience higher stress levels than usual.
These situations can affect your blood sugar and the amount of semaglutide your body needs in order to regulate it.
Your doctor can adjust your dose to prevent hypoglycemia (low blood sugar).
"Hypoglycemia is a detrimental condition which can lead to coma or death if emergency medications are not instituted," says Dr. Mira.
5. Mental Health Problems
Semaglutide (Wegovy®) may cause harmful changes in your mental health when used for weight loss.4
It can lead to suicidal thoughts and tendencies. You might think or plan about harming or killing yourself, or attempt to do so.
Before using Wegovy®, you should tell your doctor if you have a personal or family history of mental health issues like depression or anxiety.
You should also let them know if you've been recently diagnosed with a mental health condition, or believe that you suffer from one.
How to Administer Semaglutide
Semaglutide comes in two forms. You can inject semaglutide using a prefilled dosing pen or take it orally—depending on what your doctor prescribed.
"Used in correct dosages, oral and subcutaneous forms of semaglutide are equally efficacious in lowering glycosylated hemoglobin (HBA1C)," says Dr. Mira.
Remember to follow your doctor's orders when taking semaglutide. Do not take it more or less frequently, or take a higher or lower dose than prescribed.
Below are a few reminders when taking semaglutide injections:
Inject under the skin of your upper arm, abdomen, or thigh
Change or rotate the injection site each time you inject
If you inject in the same body area, make sure it's in a different spot
Never inject semaglutide into a muscle or vein
Summary
Semaglutide can be taken orally or as a subcutaneous injection. Follow the instruction guide and your doctor's prescription on the use of semaglutide.
How To Use Ozempic® Pen
Semaglutide (Ozempic®) is an injectable drug contained in a prefilled dosing pen. It injects semaglutide into the subcutaneous layer of your skin.
Here are the steps to using the Ozempic® pen at home:
Check your Ozempic® pen. Make sure the medication is clear and colorless. The label should be in the color with your prescribed dosage:
Red label: 0.25 mg or 0.5 mg semaglutide
Blue label: 1 mg semaglutide
Orange label: 2 mg semaglutide
Tear off the paper tab and attach a new needle. Push and turn the needle until it is tightly secured.
Remove the needle caps and turn the dose selector until the dose counter displays the flow check symbol.
Press and hold the dose button until the dose counter shows 0. A drop should appear at the tip of the needle.
Turn the dose selector until the dose counter shows the dose you need. Then inject the needle into your skin.
Press and hold down the dose button to deliver the subcutaneous injection.
When the dose counter reaches 0, slowly count to 6 before removing the needle from your skin.
Remove the needle and dispose of it in a sharps container.
Place the pen cap back on the pen.
How To Use Wegovy® Pen
Wegovy® is a semaglutide injection. It's a single-use pen with a preset dose, unlike Ozempic®—a multi-use pen that lets you choose your dose.
Here are the steps to using the Wegovy® pen at home:
Check your Wegovy® pen to make sure you have the right dose. Each dose comes in a different colored pen:
Mint: 0.25 mg semaglutide
Red: 0.5 mg semaglutide
Brown: 1 mg semaglutide
Blue: 1.7 mg semaglutide
Black: 2.4 mg semaglutide
Remove the cap by pulling it off the Wegovy® pen.
Push the pen firmly on the injection site and wait for the first click. This means the injection has started.
After hearing the first click, watch the indicator. It should display a moving yellow bar.
Keep holding the pen stable. When you hear a second click, the injection is ongoing.
Wait until the yellow bar stops moving. Slowly remove the pen and dispose of it in a sharps container or any sturdy container with a tight-fitting lid.

If you don't hear the first click and the yellow bar doesn't start moving, try to push the pen more firmly against the skin.
How To Take Rybelsus®
Semaglutide (Rybelsus®) is an oral medication in pill form. It is available in three doses: 3 mg, 7 mg, and 14 mg semaglutide.
Remember to take the oral dose that your doctor prescribed. The pill is taken once a day on an empty stomach with no more than 4 oz of plain water.
Rybelsus® should be swallowed whole—not split, crushed, or chewed. Wait for 30 minutes before you eat, drink, or take other oral medications or supplements.
Do not take two 7 mg tablets when prescribed 14 mg of oral semaglutide daily. These measures ensure that the medication is absorbed properly.
Semaglutide FAQs
When is the best time to take semaglutide?
You should take semaglutide injections once weekly. You can take them at any time of the day as long as it's the same day each week.
Oral semaglutide has to be taken once daily, preferably as soon as you wake up.
What if I miss a dose of semaglutide?
Manufacturers have different instructions on what to do if you forget a dose:
Semaglutide (Ozempic®)
If it hasn't been more than five days since you missed a dose, take it as soon as possible and continue taking your next dose as scheduled.
But if it's been more than five days, you can skip the missed dose and wait until your next scheduled dose before you resume treatment.
Semaglutide (Wegovy®)
If the next scheduled dose is still more than two days away from the day you missed a dose, take it as soon as possible and continue with your next dose.
But if the next scheduled dose is less than two days away, you can skip the missed dose and wait for the next dose so you can resume treatment.
Semaglutide (Rybelsus®)
If you miss a dose of oral semaglutide, skip treatment for that day and resume your normal schedule the next day.
Does semaglutide have any side effects?
Yes. Semaglutide may cause side effects as your body adjusts to the drug. 
"It is important to follow-up regularly with your doctors as they adjust the dose of the medications. Semaglutide is started at the lowest effective dose and titrated slowly depending on one's response," says Dr. Mira.
People who take oral semaglutide tend to experience more symptoms than those who receive semaglutide injections.
Some common side effects of semaglutide include:
Digestive: Abdominal pain, belching, bloating, constipation, diarrhea, difficulty swallowing, gas, heartburn, increased hunger, indigestion, loss of appetite, nausea, stomach acidity, stomach discomfort, stomach upset, and vomiting.
Cognitive: Anxiety, confusion, depression, discouragement, feeling sad or empty, irritability, loss of interest or pleasure, nervousness, nightmares, trouble concentrating, and trouble sleeping.
Respiratory: Cough, tightness in the chest, and difficulty breathing.
Skin: Itching, rashes, yellow eyes or skin, and hive-like swelling on the face, eyes, tongue, throat, sex organs, and extremities.
Generalized: Blurred vision, chills, cold sweats, cool and pale skin, dizziness, fast heartbeat, fatigue, fever, headache, seizures, and weakness.
Keep in mind that people react differently to semaglutide. You may or may not experience the side effects we've mentioned. 
You can also develop other symptoms that aren't included on this list. If you have any concerns, call your doctor and let them know.
How should I store semaglutide?
New and unopened semaglutide injections should be stored in their original packaging inside a refrigerator. You shouldn't freeze them.
Once opened, you can store an Ozempic® pen in the refrigerator or at room temperature for 56 days. Afterward, you should dispose of it even if it isn't empty.
An open Wegovy® pen can be stored in the refrigerator or at room temperature for 28 days. After that, you need to throw it away even if there's medicine in it.
Rybelsus® tablets should be kept in their original blister cards. Store them in a closed container at room temperature—away from heat, moisture, and direct light.
All types of semaglutide medication should be kept out of reach of children. Outdated medications and medications that are no longer needed should be thrown out.
When should I not take semaglutide?
Never use semaglutide to treat type 1 diabetes or diabetic ketoacidosis (DKA). You also can't use it instead of insulin to treat people who need insulin.
All types of semaglutide cannot be used with other medications or products containing semaglutide or GLP-1 receptor agonists.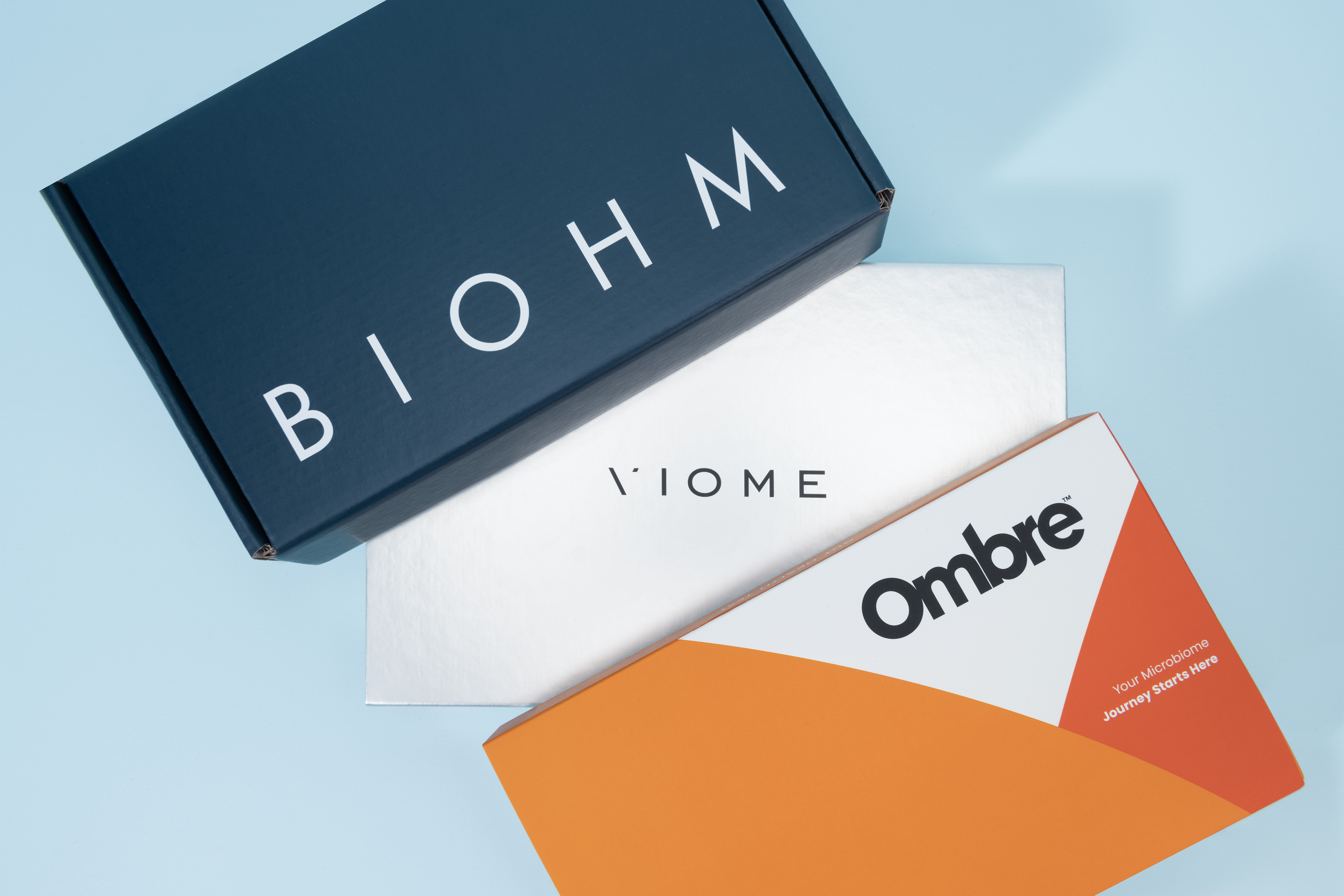 Best Microbiome Test
Looking for the best microbiome kit on the market? Look no further! Our review round-up page has all the information you need to make an informed decision.