If you already have a DNA data file, you may want to upload it on a genetic decoding platform. This will give you more insights into your own health. One of these platforms is SelfDecode.
SelfDecode is a DNA testing and analysis company. It was founded in 2016 by Joe Cohen, the same person who established SelfHacked (a personalized genetics blog) and Lab Test Analyzer (another testing service).
Unlike other DNA testing services, it doesn't provide ancestry information. SelfDecode claims to be "the only company doing AI in genomics & real precision health." To put it simply, its focus is human health.
If you already have files from 23andme or AncestryDNA, just upload them to SelfDecode's portal to receive more insights. If you don't have any raw DNA data, you can purchase a SelfDecode DNA test kit to get started. 
The DNA company looks at genetic variants that may be causing health problems. It also gives personalized health recommendations based on your genetic information. This allows you to make lifestyle changes for optimal health.
You will get results and recommendations through various health reports, which you can access with any paid plan. Alternatively, you can upload your raw DNA for free and only pay for the reports you want.
Is SelfDecode's subscription worth it? Yes, we think so.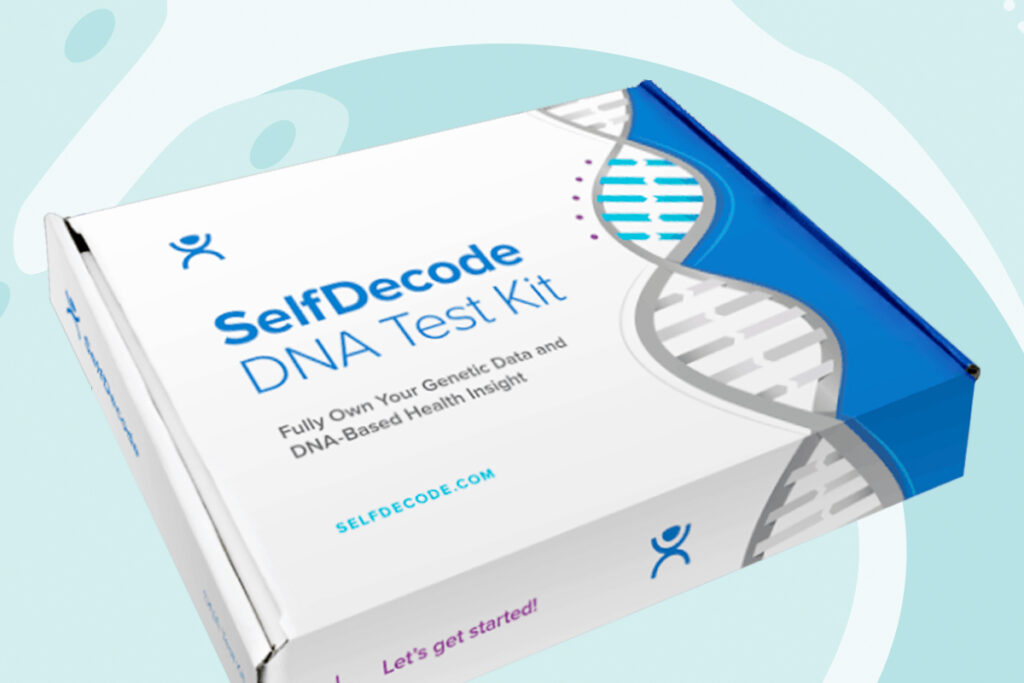 Quick Facts
56 health topics and 13 premium DNA wellness reports
Access health reports with any paid plan
Support files from 23andme, Ancestry, MyHeritage, Courtagen, FamilyTreeDNA, Atlas, MapMyGenome, Diagnomics, DNALand, LivingDNA, and Dante Labs
Offers DNA testing kits for an extra $99 cost
Easy-to-understand reports
Free Lab Test Analyzer subscription (usually an extra $97/year)
Not FDA-approved
How Much Does SelfDecode Cost?
SelfDecode offers the following plans:
1. Annual Subscription — Starts at $97/year
Additional $99 for the DNA testing kit
Free access to Lab Test Analyzer
30-day moneyback guarantee
2. Lifetime Access — One-time payment of $297
Additional $99 for the DNA testing kit
Unlimited access to current and future SelfDecode health and lab reports
Free access to Lab Test Analyzer
30-day moneyback guarantee
3. Professional Plan — Starts at $199/month
Choose from monthly and annual plans
Pro Yearly Plan costs $699/year; Pro Business costs $1,999/year
For medical professionals working with multiple clients
Allows creation of custom health reports based on clients' DNA wellness and lab reports
Unlimited DNA file and lab test uploads
Discounted pricing for DNA kits
All paid plans include access to health reports. You can also upload your raw DNA for free and pay per report. But if you don't have a DNA file, you can buy a SelfDecode DNA test kit for $99.
Here's what you get with your purchase:
Non-invasive saliva test kit
Analyzes 700,000 genetic variants (more than the 650,000 variants of 23andme and 669,000 variants by AncestryDNA)
Turns 700,000 variants into 83+ million additional variants through an AI technique called "genetic imputation"
Ships to 214 countries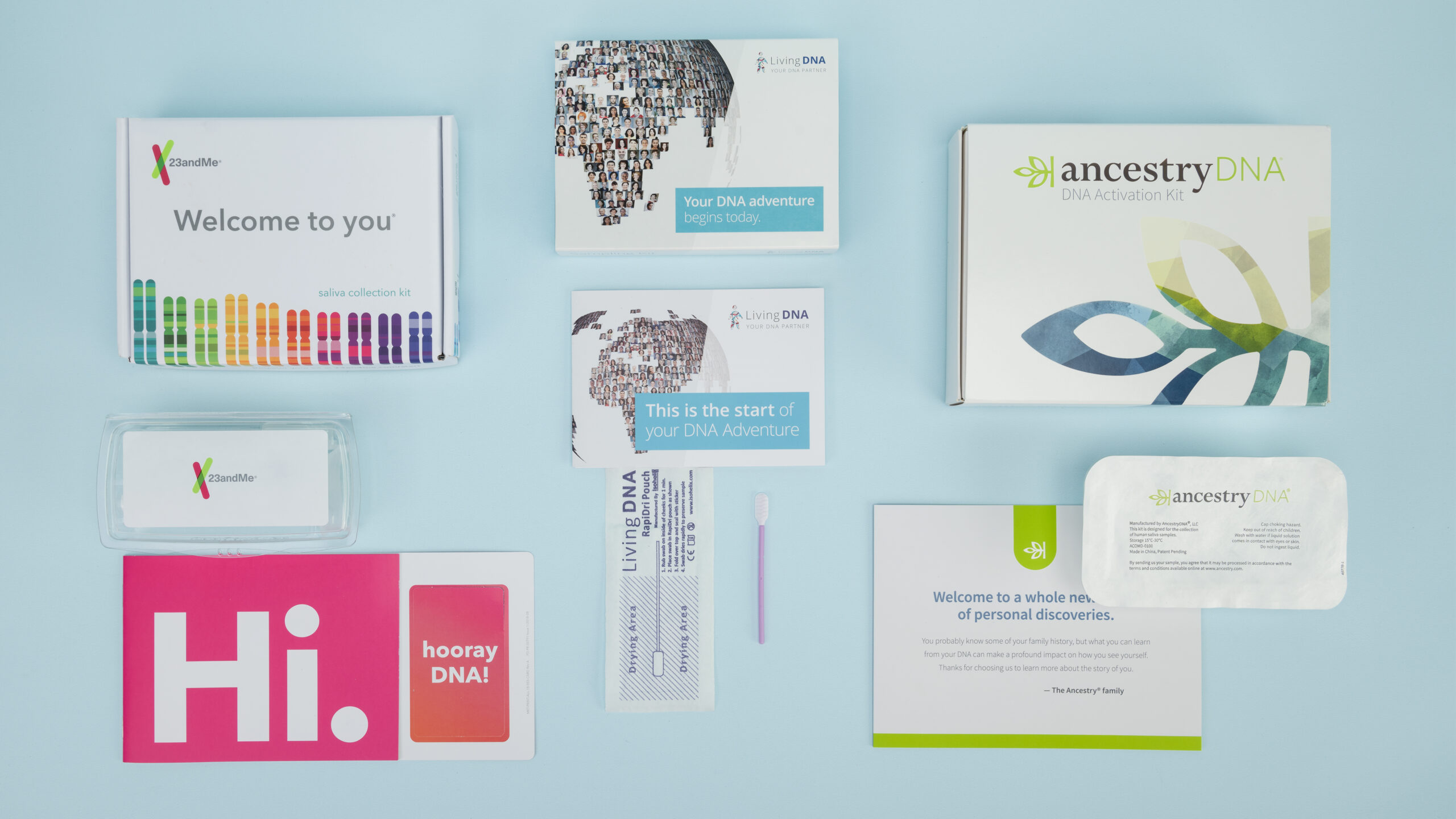 Best DNA Kit
Don't miss out on the opportunity to learn more about yourself. Read our best DNA test page to find the best one for you.
How Does SelfDecode Work?
You can start with SelfDecode in two ways. Follow these steps if you already took a DNA test from another company:
Step 1: Upload the data to SelfDecode's portal.
Step 2: Select your paid plan.
Step 3: Access your health reports.
If you haven't had a DNA test before, these are the steps you need to take:
Step 1: Order a SelfDecode DNA test kit. Delivery usually takes a few days to arrive in the U.S.
Step 2: Once the test kit arrives, use the swab to take a cheek sample.
Step 3: Register your kit. Mail the kit to SelfDecode for analysis. Test results will be out within six to eight weeks.
Step 4: Once you receive your DNA data, upload it to SelfDecode's portal, and access your health reports.
The Lab Test Analyzer (which comes free with your subscription) works similarly to SelfDecode's DNA analysis:
Step 1: Upload an existing lab test report. (If you don't have any lab tests, you can order them from SelfDecode.)
Step 2: Receive personalized reports and recommendations.
How Does SelfDecode Protect Your Privacy?
SelfDecode has several security measures in place to protect your privacy. These include secure SSL-certified connections, external security penetration testing, and maintaining audit logs.
SelfDecode states that it will never sell customers' genetic data to other companies or third parties. You fully own your data, which includes access to raw material and reports.
SelfDecode requires some basic information (like your name and email address). But you can use a pseudonym if you're concerned about your privacy.
If you decide to delete your information, just send a request. SelfDecode will remove it from its database. Moreover, payment is processed through trusted companies like PayPal and Stripe.
What to Expect From SelfDecode Test Results
SelfDecode's menu is divided into two main categories:
Genetics (containing the Wellness Reports, Traits, and My Regimen)
Labs (containing Input Labs, Results, and Shop Labs)
Wellness Reports
After you open your account, you'll see the dashboard. It displays links to 13 health areas:
Gut Health
Brain
Hormone Health
Pain
Skin
Bone
Cardiovascular
Diet/Nutrition
Inflammation
Sleep
Glucose metabolism
Immune function
Kidney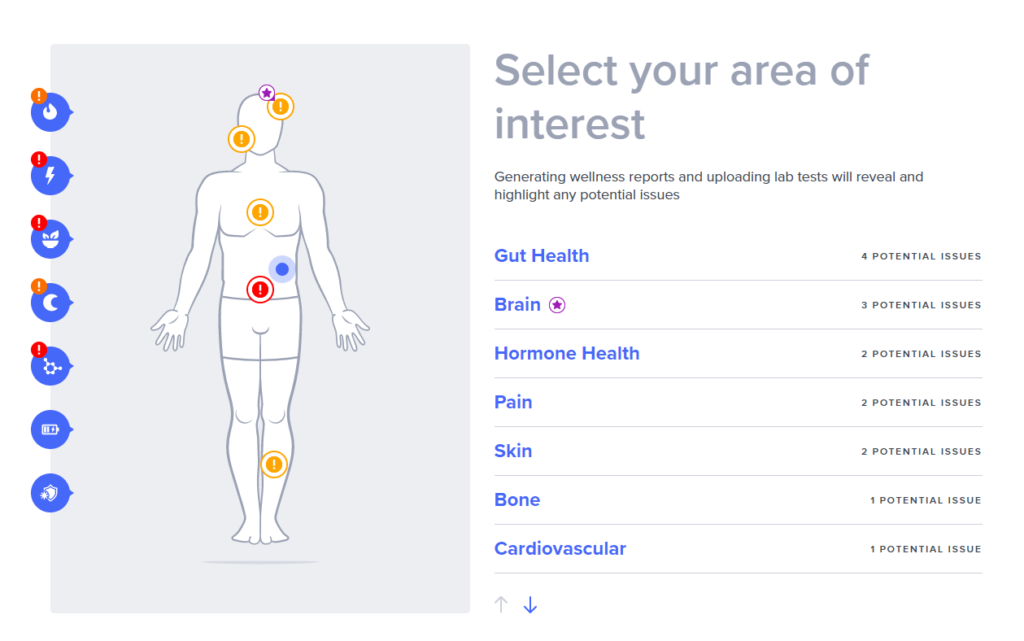 You can access these reports through Genetics > Wellness Reports.
Let's use my Gut Health report to view a sample report. I clicked on it, and it says I have four potential issues.
I chose Gallstones. The report has two types of views: Overview and Details.
Overview is the shorter report. It includes a summary of my gallstone condition, genetic risk score, and personalized recommendations on handling gallstones.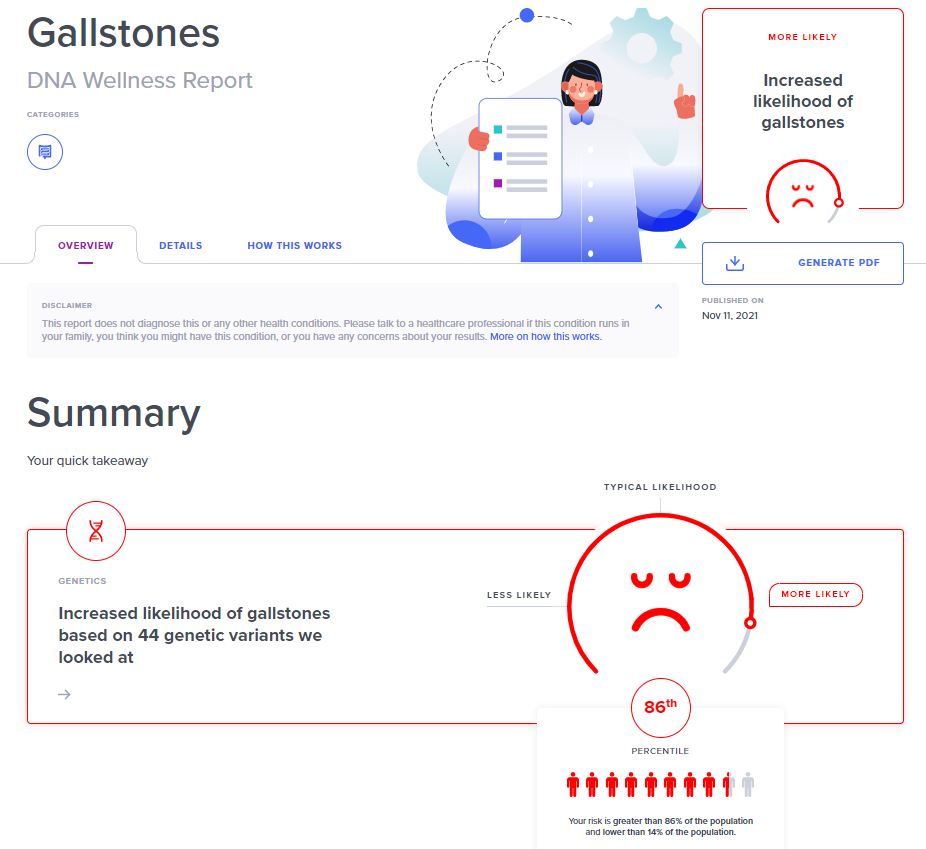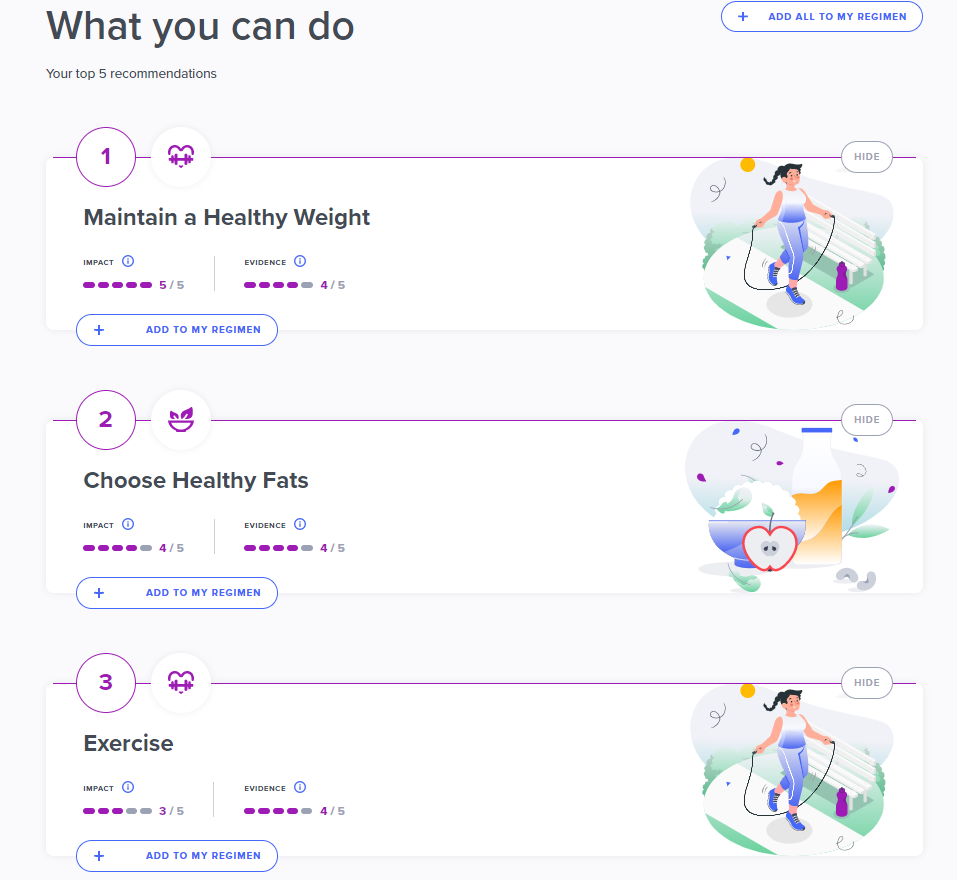 Details showed me more information about each. There is more information about my condition, how genes played a role, and supporting studies. It also shows my genetic risk score and recommendations (same with Overview).
There are currently 56 health topics. Some of them include:
Allergies
Anxiety
Blood Pressure
Blood Sugar
Bone Health
Cholesterol
Gallstones
Gout
Hair Loss
Heart Health
Irritable Bowel
Kidney Health
Migraines
PCOS
PTSD
Sexual Dysfunction
Weight
SelfDecode says it constantly releases new health reports and updates the database based on further studies. This ensures you are up-to-date with the latest in health information.
Here are the new health reports released recently. You can generate as many reports as you like.

Other Genetics Reports
Aside from Wellness Reports, the two other reports found under Genetics are:
Traits (coming soon)
My Regimen

In My Regimen, you can collect your Wellness Reports and Labs recommendations and then put them in this section as your change regimen.
Lab Reports
The second category is Labs, which contains:
Input Labs
Results
Shop Labs

Labs correspond to the Lab Test Analyzer which comes free with a SelfDecode annual subscription or lifetime membership. Typically, it's an extra $97/year.
Labs is for people experiencing health symptoms even though their lab tests are in the "normal" range. They can upload their lab results on Input Labs to get personalized analysis and recommendations under Results.
If you don't have lab test results available for analysis, you can order lab tests under Shop Labs.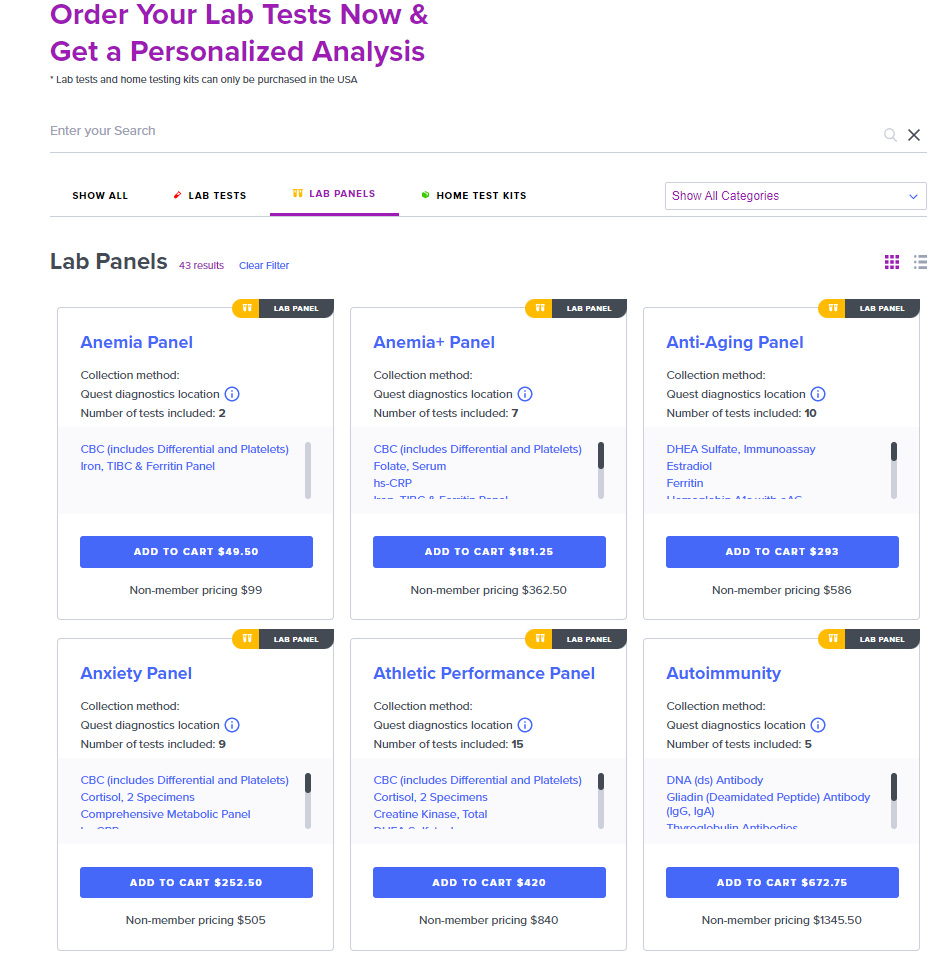 The lab reports can be used independently or with SelfDecode's health reports. You'll get a complete picture of your health if you combine them.
For instance, use Wellness Reports to see your genetic predispositions to specific health problems. Afterward, you can use Labs to confirm the findings.
What People Think of SelfDecode
Some satisfied customers of SelfDecode have left them glowing reviews, such as:
"SelfDecode gives you an extensive overview of your health relative to your genes. You also get simple suggestions for how to deal with or mitigate challenges you may have. I'm a lifetime member and a very satisfied customer."
"I'm very impressed with this company! They even analyze lab results you have taken at your physicians office! Even tho yours labs may be within standards "normal limits" they recommend how to optimize your health. I can't wait to get my final report ! My experience has been amazing thus far.. it can only get better!"
SelfDecode Reviews — How it Compares With Competitors
Below, we compare SelfDecode with other DNA testing options that you can do at home:
SelfDecode vs 23andMe
23andme remains the top choice for genetic health testing. Its Health+Ancestry package costs $199, including a DNA kit and 150+ wellness and ancestry reports.
You also get updated results whenever there's new research. Most importantly, several of 23andme's reports are FDA-approved. SelfDecode has none.
But if you already have raw DNA data from a supported company, SelfDecode's yearly subscription is an affordable option for $97. You can also choose to pay-per-report and only get insights that matter most for your health.
Read our 23andMe review.
SelfDecode vs AncestryDNA
The AncestryDNA Traits package lets you do several things. It can help you find DNA matches, learn about your ancestry, and discover the genetics behind your traits. It costs $119, including a DNA test kit.
Meanwhile, SelfDecode is mainly focused on providing health information through raw DNA. If you don't have one, you have to buy their test kit separately.
Pick AncestryDNA if you are more concerned with your genetic background. Otherwise, SelfDecode is our top pick if you want to know more about your health.
Read our Ancestry DNA review.
SelfDecode vs MyHeritage
MyHeritage sells DNA kits for $79, lower than Joe Cohen's SelfDecode which costs $99.
You do have to pay an extra $120 to access MyHeritage's health reports, which are currently limited to 23 genetic health risks and 27 carrier status reports.
SelfDecode provides unlimited health reports with their paid plans at no extra cost. It's the better choice compared to MyHeritage in terms of pricing and comprehensive results.
Read our MyHeritage review.
SelfDecode vs Genomelink
Like SelfDecode, Genomelink is also a genetic decoding platform. Simply upload your raw DNA data from AncestryDNA or 23andme, and they will analyze it to uncover more information.
Genomelink provides both health and ancestry information, while SelfDecode focuses only on health.
Unfortunately, it can only process genetic data from 23andMe, AncestryDNA, and MyHeritage. SelfDecode accepts data from at least 11 DNA testing companies.
The best thing about Genomelink is that you can readily access 25 reports for free. But if you want exclusive health reports, go for SelfDecode. If you don't want a paid membership, you can always upload your raw DNA for free and pay for the reports that you like.
Read our Genomelink review.
My SelfDecode Review
SelfDecode DNA wellness reports are comprehensive and easy to understand. They are even supported by scientific research. The company uses these insights to give people health recommendations.
Another advantage of SelfDecode is that it values your privacy. It has several security practices in place. It would never sell your data to third parties or other companies.
Then there's the subscription. You can:
Access unlimited reports and future DNA wellness reports as long as you're an active subscriber.
Get personalized health recommendations based on your genetic information.
If you have taken a DNA test with other companies, SelfDecode gives you the option to explore your genes without having to buy another test kit.
The only catch is that SelfDecode's reports are not FDA-approved. Their reports are meant for informational and educational purposes.
After comparing SelfDecode with its competitors, I think it's a great option if you have raw DNA data or if haven't tested with other companies.
SelfDecode Pros
Get your health reports with any paid membership
Offers the option to pay-per-report
Subscription provides updated reports
Personalized health recommendations
Can process raw DNA files from at least 11 DNA testing services
Easy-to-understand reports
Does not sell your data to third parties
30-day money-back guarantee
SelfDecode Cons
Only focused on health (no information provided on ancestry traits)
Extra cost for the DNA kit if you have no raw DNA file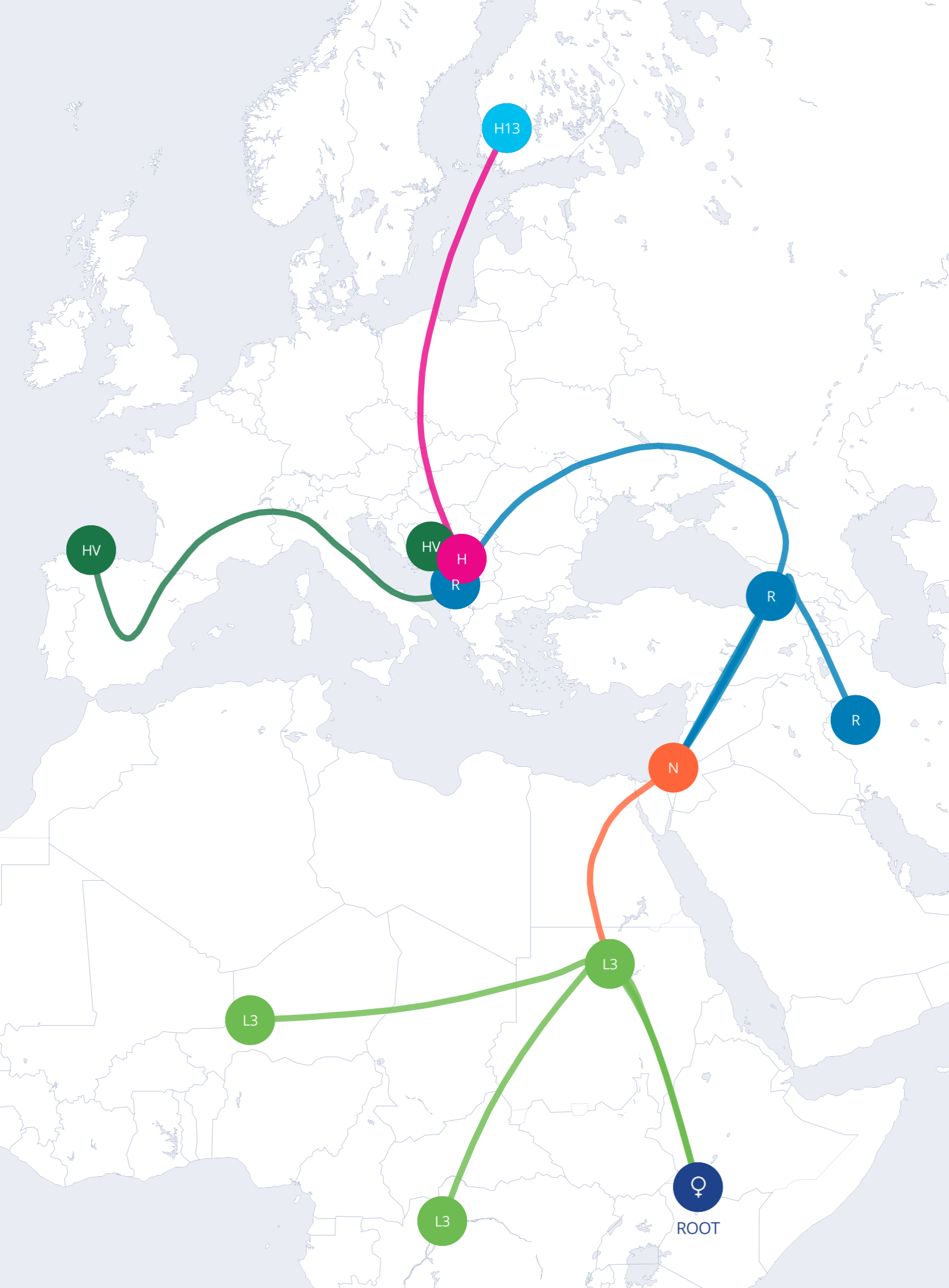 The Best DNA Test
Looking for a DNA test that's accurate and can tell you about your health and heritage?