No. You can't prevent postpartum hair loss. It's normal to lose excessive amounts of hair one to five months after giving birth.1
The hair shedding is temporary, however. Your hair should be back to its normal thickness by the time your child reaches their first birthday.2
While waiting for your hair regrowth cycle to resume to its normal state, you can reduce hair loss with a few home remedies.
How To Regrow Hair After Pregnancy
There are many ways to regrow your hair after giving birth. But it can take time before you see results—you just have to be patient.
Taking before and after pictures can help you keep track your progress and see how much your hair has improved. Below are some tips to growing your hair:
1. Eat Healthy
Maintaining a healthy diet helps your body recover from childbirth. This includes encouraging new hair to grow back.
A good meal plan consists of all major food groups. Each plate should have adequate amounts of protein, carbohydrates, and healthy fats.
Proteins are essential if you want to grow hair. This is because a protein (called keratin) forms the basic structure of hair.3
2. Take Your Vitamins
Food alone may not provide all the essential nutrients your body needs. Consider taking health supplements to support your diet.
Multivitamins can help you regrow your hair. Some vitamins and minerals that you need for healthy hair include:
Zinc
Iron
Selenium
Vitamin E
Vitamin C
Vitamin A
Vitamin B
3. Reduce Stress
Having a newborn who constantly asks for your attention can be overwhelming, especially for a new mom. Unfortunately, stress can cause you to lose hair.
Geting as much help as you can from family and friends may help lower stress and give your body more room to recover from pregnancy and childbirth.
You should also explore other ways that will help with managing stress. It'll help you cope with the challenges of motherhood and prevent further hair loss.
4. Pamper Your Hair
Avoid tight braids, weaves, and ponytails. These hair styles can pull on your scalp and cause you to lose more hair.
Try not to use hair styling tools that use heat as they can damage your hair. Examples include flat irons, hair dryers, and hot iron curlers.
Stay away from damaging hair treatments that dry your hair and make it brittle. This includes chemical dyes and bleach.
5. Change Your Hair Routine
Use volumizing shampoos to make your hair appear fuller. They cover your hair shaft with protein, so your hair becomes thicker and stronger.
Opt for lightweight conditioners. They don't add weight to your hair, which can pull on the scalp and lead to hair loss.
Massage your scalp with hair regrowing serums to stimulate your hair follicles and encourage hair growth. Other hair growth remedies you can try at home are:
Natural hair mask
Onion juice
Aloe vera
6. Cut Your Hair Short
Longer hair falls easily it's heavier and pulls against the scalp. It's also more likely to tangle and snag if you try to comb it—which will only cause you lose more hair.
Cutting your hair short will not only prevent hair loss, but also make it easier to manage. Try to get a hair style that will make your mane look thicker.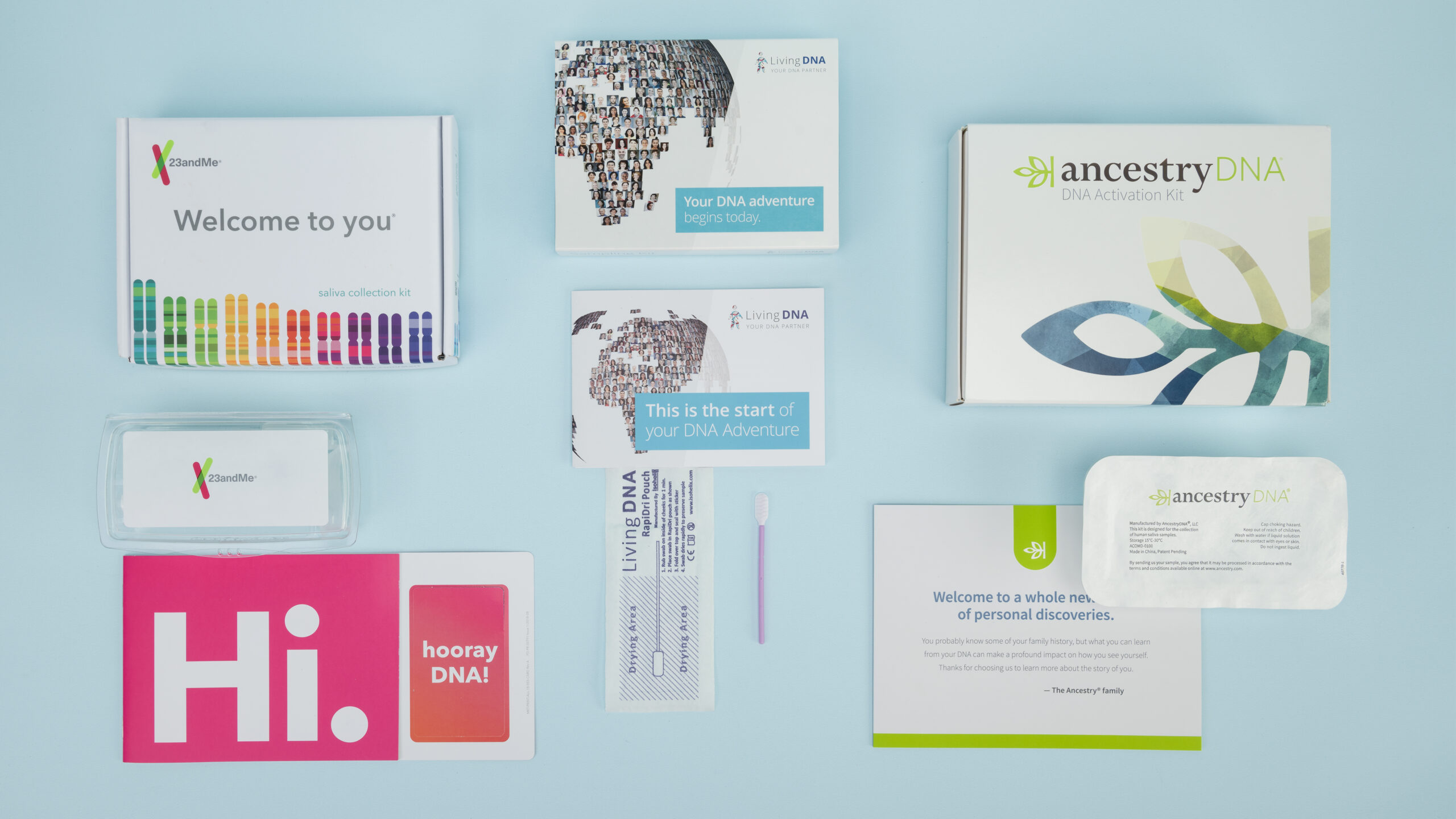 Best DNA Kit
Don't miss out on the opportunity to learn more about yourself. Read our best DNA test page to find the best one for you.
Why Does Hair Fall Out After Pregnancy?
Women lose hair after pregnancy because their hormones return to normal. This is medically known as telogen effluvium.
When you're pregnant, the body produces more estrogen. It helps maintain a healthy pregnancy and causes you to grow more hair.
The elevated estrogen levels also prevent normal hair shedding. This allows hair to grow thicker and longer throughout pregnancy.
Weeks after giving birth, your estrogen will begin to drop. The sudden change in hormone levels is what causes hair loss after pregnancy.7,8
Are Hair Changes After Pregnancy Permanent?
No. The hair changes you experience after childbirth are not permanent. You are only losing the extra pregnancy hair that grew while you were pregnant.
When your hormones return to their pre-pregnancy levels, your hair growth will be normal again and follow these three phases:
Anagen – the growing phase of your hair
Catagen – a transitional phase where hair stops growing
Telogen – the resting phase when your hair falls
When To See A Doctor For Post-Pregnancy Hair Loss
Postpartum hair loss isn't usually a serious health issue.
But if you continue to excessive amounts of hair one year after you deliver your baby, you should seek medical advice.
Your doctor may be able to identify the reasons why you're shedding hair. Some health conditions that cause hair loss include:6
Alopecia areata
Medication
Polycystic ovary syndrome (PCOS)
Scalp psoriasis
Your dermatologist might also prescribe hair loss treatments, such as Platelet Rich Plasma (PRP), laser treatment, and medications.5
Can You Treat Postpartum Hair Loss?
There is no treatment for post-pregnancy hair loss. It's normal to lose hair after having your child, and it usually resolves on its own one year after giving birth.
However, you don't have to wait that long to regrowth your hair. You can use natural hair care products like Moerie Beauty to promote hair growth.
You can read more about it in our Moerie review.
Moerie offers shampoos, conditioners, hair sprays, hair masks, and hair serums. All of their products contain natural ingredients that stimulate hair growth.
You can also explore other ways to make your hair grow faster and prevent hair loss.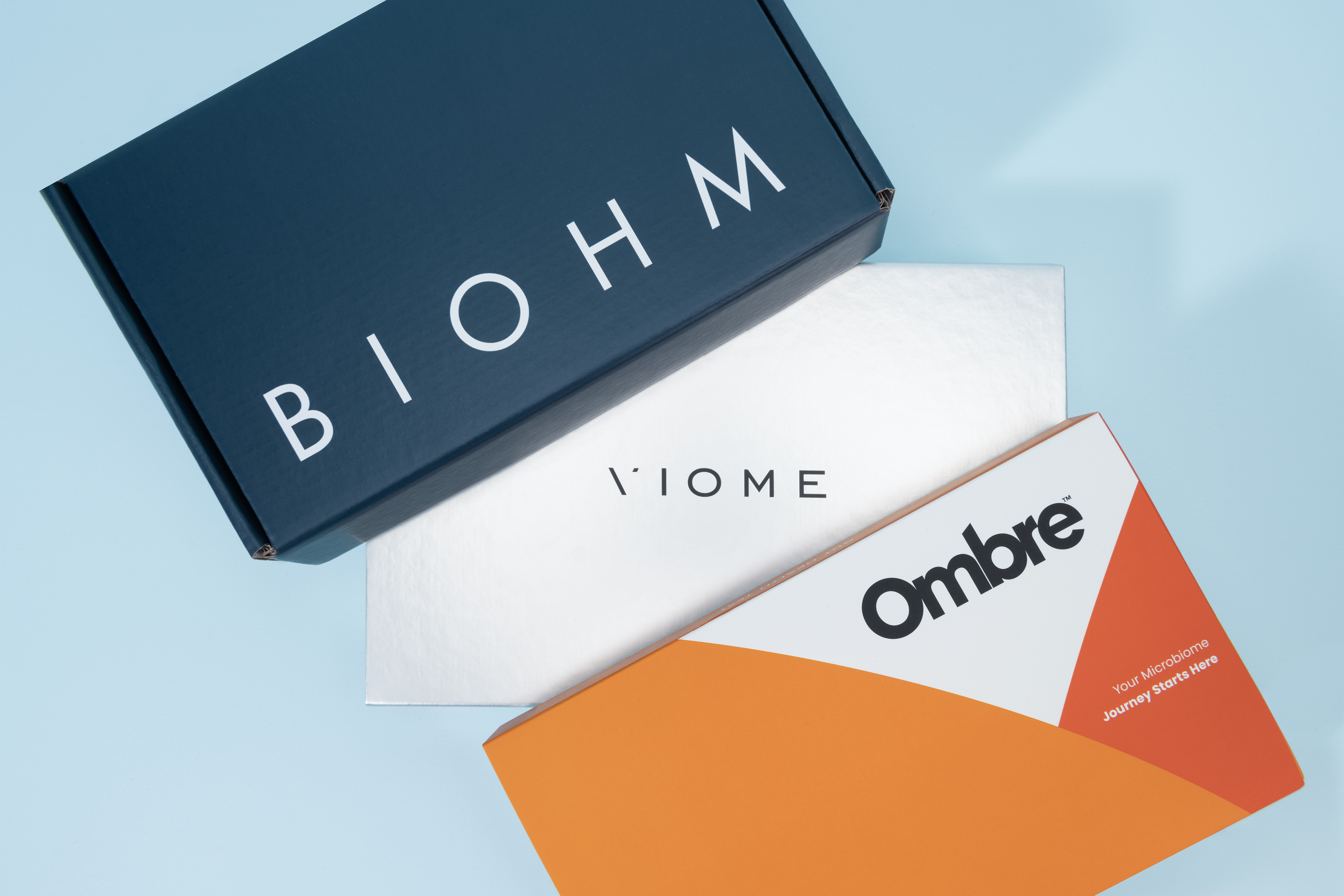 Best Microbiome Test
Looking for the best microbiome kit on the market? Look no further! Our review round-up page has all the information you need to make an informed decision.