Our Verdict: Pulsetto's device offers a quick and simple way to reduce your stress and improve your mood even if you have a hectic schedule.
After four weeks of consistent daily use and spending ten to thirty minutes wearing it daily, it seemed to help with my general well-being.
Studies show that transcutaneous vagus nerve stimulation—the science behind Pulsetto—has many potential benefits for a person's mental and physical health.
In this review, I'll discuss what Pulsetto offers and talk about its safety and effectivity based on research and my own experience.
You'll also learn more about Pulsetto's benefits, side effects, how it works, and how it compares to other devices in the same category.
Quick Facts About Pulsetto
Pulsetto is a wearable device developed to alleviate stress and anxiety
It produces non-invasive electric impulses that stimulate your vagus nerve
Stimulating the vagus nerve has many possible health benefits
Pulsetto Reviews Summary
Pros
Non-invasive vagus nerve stimulation
Wearable and discreet design
Bluetooth connectivity for customizable settings
Affordable and easy-to-use device and app
Potential to improve stress and anxiety levels
Cons
You can't use it on-the-go
Limited clinical studies available
Results may vary from person to person
Not a substitute for professional medical treatment
May not be suitable for everyone
Why Trust Us
Our in-depth reviews focus on providing readers with accurate and reliable information on products and services, so you can make informed decisions about your personal health and wellness.
What Does Pulsetto Offer?
Here's what you get with Pulsetto:
1. Easy-to-Use Wearable Device
Pulsetto offers a wearable device that looks like full-sized headphones. But instead of placing it over your head, you have to wear it around your neck.
It's made of lightweight and durable plastic and has sliding parts. You can easily adjust the collar and increase or decrease its tightness based on your comfort.
2. Non-Invasive Vagus Nerve Stimulation
Pulsetto produces electrical impulses that stimulate your vagus nerves. This is known as vagus nerve stimulation or VNS (which we'll talk more about later).
Each end of the device, where you normally find ear muffs if you're wearing headphones, has two contact surfaces that release these impulses.
What's great about Pulsetto is that it isn't invasive like other types of VNS treatments, which typically require surgery. All you have to do is wear it.
Non-invasive vagus nerve stimulation has fewer side effects compared to other nerve stimulation.
The vagus nerve is stimulated to treat certain conditions or increase and/or alter the electrical impulses to the brain. Doing this helps the brain change its activity and address different conditions.
3. Anxiety and Stress Relief
By stimulating the vagus nerve, Pulsetto offers many potential benefits.
It can help you relax, reduce stress, improve sleep, and alleviate anxiety. It may also reduce pain and prevent burnout.
Pulsetto has an Anxietless Program, which trains you how to actively alleviate anxiety and reduce stress.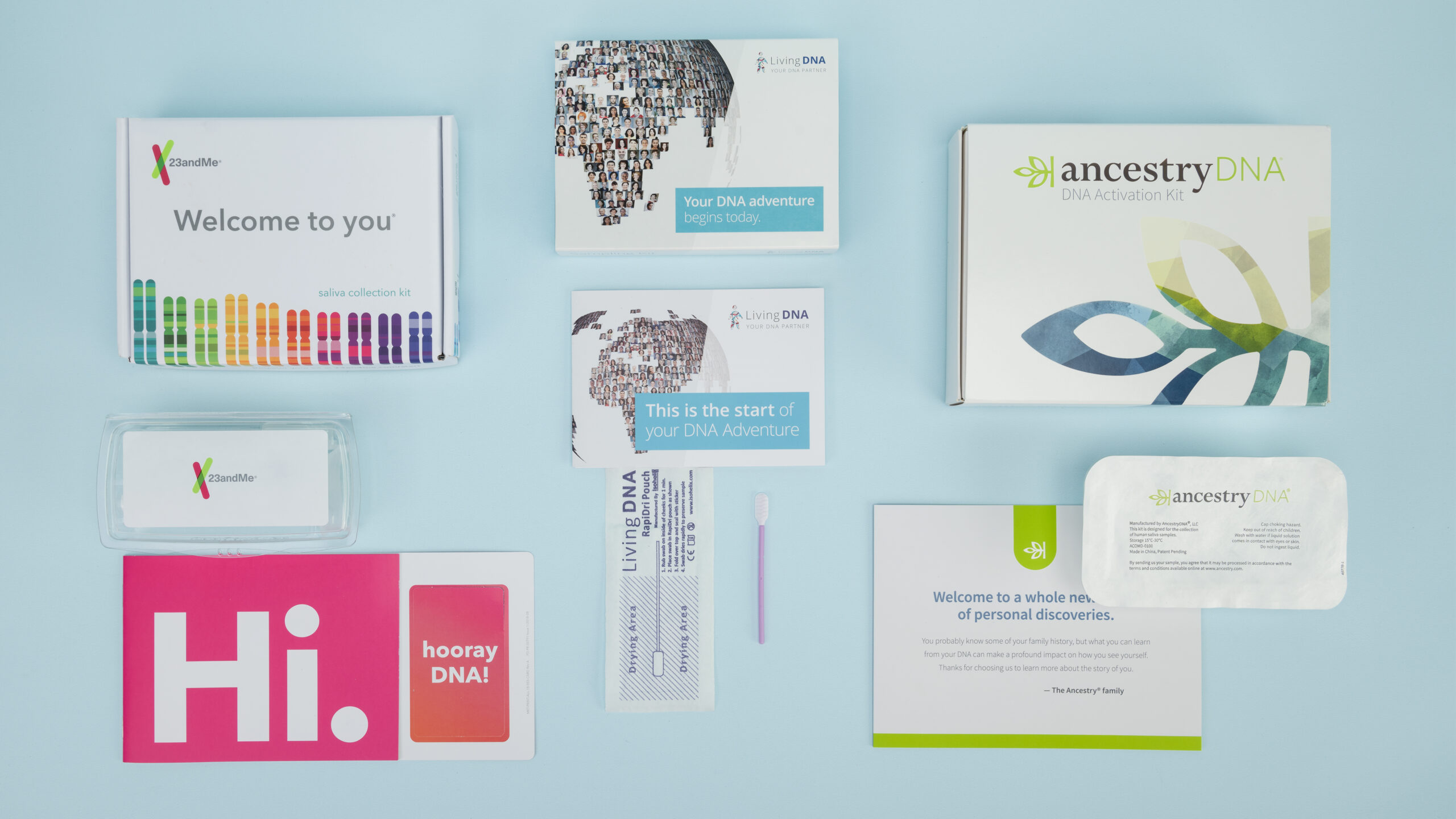 Best DNA Kit
Don't miss out on the opportunity to learn more about yourself. Read our best DNA test page to find the best one for you.
How Does Pulsetto Work?
Pulsetto has five modes that you can activate with the accompanying Pulsetto Lite app. The app seamlessly connects with it so you can choose a program:
Stress Program – for coping with stress
Anxiety Program – for lessening feelings of anxiety
Sleep Program – for promoting good quality sleep
Burnout Program – for preventing burnout
Pain Management Program – for reducing pain
Each program has a preset that limits the amount of time you can use Pulsetto.
On average, you can only use Pulsetto for six to ten minutes during each session.
The app also lets you adjust the intensity of the device's impulses on a scale of 1 to 9, with 1 being the mildest and 9 being the strongest.
To help you get some peace and quiet, you can play one of the meditation soundtracks on the app before starting your session.
Pulsetto Lite is free to download on the Apple App Store and on Google Play. You need an account to be able to sign in and access its features.
What's Inside the Pulsetto Package?
My package arrived a week after ordering it online. It came in a recycled flip-top box with some branding printed on it.
Unboxing it was pretty simple and straightforward. Inside the box are:
Pulsetto device
Tube of electrode gel
Charging cable
User manual
The user manual contains a QR code for instantly downloading the Pulsetto app and instructions on properly wearing the device.
My Experience Using Pulsetto
Pulsetto is small enough to fit in a handbag, making it easy to carry around.
But I suggest placing it in a well-cushioned waterproof cloth bag when you're traveling or storing it somewhere safe when not in use.
The device is sturdy but has electronic parts that might get damaged with liquids. Its contacts may also break and crack if they get hit or fall on the floor.
Thanks to its clean and modern design, it's easy to locate and press the power button. The LED indicator around it will indicate the status of your device:
Red – charging
Blue – booting
Green – ready to use
The device connects to the Pulsetto app via Bluetooth. From there, you can choose your preferred mode, intensity, and meditation sounds.
It feels light and unrestrictive when worn. But you'll have to get used to the sticky electrode gel and the snug feeling of the contacts around your throat.
When activated, Pulsetto will stimulate the vagus nerve. Its electrical impulses feel like twitching against the skin.
They aren't painful, but some people find them uncomfortable. You might also feel a bit woozy if you go back to your daily routine immediately after a session.
It helps to rest for a few minutes before you resume activity.
Is Pulsetto Safe to Use?
Pulsetto should be safe to use for most people. As long as you use it properly and take a few extra precautions, it may help ensure that you remain safe.
The device is certified by the Federal Communication Commission (FCC), which means that it is safe and uses technology based on scientific evidence.1
It emits ultra-low radiofrequency energy (ULRE) or the lowest frequency of Bluetooth that's strong enough to penetrate through your vagus nerve.1
You don't have to worry about these electrical charges being dangerous or harmful because your body naturally produces them too.
Pulsetto is simply an additional source of electrical impulses that may stimulate your vagus nerves.
How to Safely Use Pulsetto
Pulsetto provides recommendations on the use of its programs. For example, you can only use the Stress Program for four minutes the first time of the day.
If you're still stressed after two hours, the app says you can use the Stress Program for another six minutes.
Pulsetto recommends not exceeding the limits set out for a program. Although the manual states you can add a few minutes, as long as you're comfortable.2
When it comes to the intensity of the electrical impulses, most experts suggest starting at the lowest possible level and gradually increasing them.3
This may help lessen your risk for untoward side effects.
Make sure that you follow the tutorial on how to properly place the device. You can refer to the Pulsetto User Manual for additional safety guidelines.
If you're unsure what level to start at, please consult a professional. Get in touch with Pulsetto for further instructions if you're still unsure.
When is Pulsetto Not Safe to Use?
You shouldn't use Pulsetto when driving or operating machinery if you're in an area with explosives or while using other electronics like your smartphone.
Pulsetto also isn't for everyone. People who use electronic medical devices or are exposed to certain equipment may not be able to use it. These include:
Implantable medical devices (e.g., pacemaker or hearing aid)
Metallic implants in the neck area (e.g., stents or bone plates and screws)
You should talk to your doctor before you consider trying Pulsetto. They can help you determine whether or not it's safe for you to use.
Does Pulsetto Have Any Side Effects?
Yes. Like any medical device, Pulsetto may cause side effects. However, they usually go away when the pulsations are complete.
Some possible side effects of Pulsetto include:
Tingling or pricking sensation on the application site
Discomfort, irritation, or redness on the skin around the contacts
Mild pain on the face, head, neck, or teeth (e.g., toothaches)
Twitching muscles on the face, head, or neck (e.g., lip pull or facial droop)
Headaches and/or migraines
Dizziness
You can stop using the device if it gets too uncomfortable or if you're having chest pains. Get in touch with Pulsetto's customer service or your doctor.
Is Pulsetto Effective?
In general, Pulsetto has received mixed reviews. Some say it works, while others didn't notice any significant changes in their mental health.
As someone who suffers from occasional anxiety—the type that prevents me from being present and fully functional—I decided to test it out myself.
We also looked into a clinical trial that explores the effects of Pulsetto.
How Pulsetto Helped Me
What I did: I used four different modes for four weeks: stress, anxiety, sleep, and burnout. I also stuck to one mode, depending on how I felt that day.
I started with the lowest intensity I could handle (level two) on the first week and increased it by one level each week until I reached level five on the fourth week.
The results: By the end of the first week, I started feeling more relaxed. This helped with my concentration and overall mood.
I noticed that my sleeping patterns were more regular by the second week. My energy levels were also higher than usual.
After four weeks of using Pulsetto, I felt more motivated and experienced fewer bouts of anxiety. I became more productive at work and at home.
It's possible that other factors, like my eating habits, also contributed to my improved sense of well-being. However, Pulsetto may have helped me too.
What Studies Say About Pulsetto
In a small clinical trial, fifteen healthy people were given a fake treatment and cervical (neck) vagus nerve stimulation on different days.
Researchers used Pulsetto's portable device and software (app) to produce these electrical stimulations for a total of six minutes.
It effectively stimulated the cervical vagus nerves of people who participated in the study and made them feel less stressed after the treatment.4
Understanding the Science Behind Pulsetto
Pulsetto is supported by science: a noninvasive medical treatment known as transcutaneous vagus nerve stimulation (tVNS).
In order to help you understand the science that makes Pulsetto tick, we'll talk about your vagus nerves and what stimulating them does to your body.
What is the Vagus Nerve?
Your vagus nerves are the main pathways of your parasympathetic nervous system. They carry nerve signals from the brain to your body and vice versa.
There is one of each nerve on either side of your neck. They help regulate involuntary functions or things that your body does without conscious effort.
Some roles that the vagus nerves help with are your:
Breathing
Heart rate
Digestion
Mood
Immune response
What is Vagus Nerve Stimulation?
Vagus nerve stimulation (VNS) is a term for any technique involving vagus nerve stimulation.
The goal of VNS is to activate the parasympathetic nervous system. There are mainly two types:
Electrical VNS – sends mild and regular electrical pulses to the brain
Manual VNS – manual stimulation of the vagus nerve (e.g., massage)
Cervical vagus nerve stimulation is an invasive form of electrical VNS. A small device—called a pulse generator or stimulator—is implanted into the chest wall.
Transcutaneous vagus nerve stimulation (tVNS) is a noninvasive alternative where electrodes are attached to the skin around your ears or neck.
Pulsetto stimulates your vagus nerves in the same way as tVNS therapy.
What Does Vagus Nerve Stimulation Do To Your Body?
Vagus nerve stimulation alters the activity of your vagus nerves. It stimulates brain areas that affect your mood, sleep, appetite, and motivation.
Researchers do not fully understand its effects on the human body. However, studies show that electrical stimulation of the vagus nerves can:
Enhance blood flow to the cerebral cortex or the part of the brain that helps with thought, consciousness, emotions, reasoning, language, and memory5
Regulate electrical patterns in the brain6
Increase the levels of certain brain neurotransmitters, such as gamma-aminobutyric acid (GABA), norepinephrine, and serotonin7,8
Produce similar therapeutic effects as antidepressants by activating tropomyosin receptor kinase B (TrkB) in the brain8
Given its beneficial effects, vagus nerve stimulation has been approved by the U.S. Food and Drug Administration (FDA) as a treatment for epilepsy.9
It can be used to reduce the frequency and severity of certain types of epilepsy.
The FDA has also approved vagus nerve stimulation as a treatment option for recurring and long-term depression and bipolar disorder.10
Currently, it is being explored as a possible treatment for treatment-resistant forms of mood disorders like depression and bipolar disorder.8,11
How Does Pulsetto Compare to Competitors?
Below, we compare Pulsetto with some of the top vagus nerve stimulation devices that are currently available in the market.
| | | | |
| --- | --- | --- | --- |
| | Pulsetto | Sensate | Apollo Wearable |
| Cost | $269 to $279 | $450 | $349 |
| Wearable | Yes | No | Yes |
| Research-based | Yes | Yes | Yes |
| Available modes | Five | One | Seven |
| Integrates with other health apps | No | No | Yes |
Pulsetto vs. Sensate
Our Pick: Pulsetto if you prefer a wearable and ordering from the U.S., Sensate if you live in the U.K. and other European countries.
Sensate is a small device that stimulates vagus nerves with infrasonic frequencies. It's supposed to help you feel calmer, improve sleep, and alleviate stress.
Like Pulsetto, it's backed by science. People who used Sensate for at least five to six days a week for fourteen weeks experienced the following effects:12
Seventy percent had mild, low, and normal stress levels
Sixty-five percent of people with anxiety disorder had improved symptoms
Half of people with depression reported improvements in their condition
However, Sensate is non-wearable. You have to place it on your chest while lying down. It costs about $450 and ships from the U.K.
Pulsetto vs. Apollo Wearable
Our Pick: Pulsetto for affordability, Apollo for on-the-go vagus nerve stimulation.
Apollo is a wearable tVNS device just like Pulsetto. The only difference is it's a bracelet that you wear on your wrist or ankle.
According to studies published on Apollo's website, it can:13
Improve sleep quality
Enhance cognitive performance
Make it easier to meditate
Reduce stress and burnout
Boost athletic performance and recovery
Apollo has also been shown to improve the mood and behavior of people with anxiety or attention deficit hyperactivity disorder (ADHD) and reduce symptoms of post-traumatic stress disorder (PTSD).
The device integrates with Apple Health and Oura Ring, so you can track any physical changes while wearing it. It has seven built-in modes and lets you adjust the intensity and duration of pulsations.
Apollo's wearable tVNS band costs $349, but you can pay it in monthly installments as low as $32 per month via Affirm.
Where Can I Buy Pulsetto?
Pulsetto is available on the company's website. You can also purchase it at Indiegogo, although stocks may be limited.
How Much Does Pulsetto Cost?
Pulsetto costs $269 to $279, depending on the inclusions.
| | | |
| --- | --- | --- |
| | Pulsetto Device | Pulsetto + Anxietless |
| Cost | $279 | $269 |
| Pulsetto device | Yes | Yes |
| Pulsetto app | Yes | Yes |
| Anxietless program | No | Free 21-day trial |
| 100% money-back guarantee | No | Yes |
If you decide to subscribe to the Anxietless program, it will cost you extra:
One-month plan – $23.39 to $34.90
Three-month plan – $52.35 to $104.70
Six-month plan – $69.90 to $209.40
Is Pulsetto Worth It?
We recommend Pulsetto if you want a convenient and affordable way to feel more rested, relaxed, and motivated. Like many users, I was able to see improvements with Pulsetto, and it may work for you too.
It employs cutting-edge science based on vagus nerve stimulation and neatly packages it into a portable device that you can use any time of the day.
This alone makes Pulsetto worth the price. Although you shouldn't use it to replace medical vagus nerve stimulation and other treatments.
It's best if you talk to your doctor about any symptoms you've been experiencing.
Healthcare professionals can assess you and determine if Pulsetto is the right fit or if you need serious medical intervention.
How We Evaluated Pulsetto
We asked for the help of our in-house expert, Dr. Rizza Mira. Our team also researched the latest studies on vagus nerve stimulation.
After spending over 40+ hours on research and four weeks on the actual use of Pulsetto, we then evaluated it with the following criteria:
Safety and effectiveness – whether it works safely
Technology used – must be scientifically supported
Comfort and ease of use – designed for everyday wear
Price and value for money – if you're getting what you pay for
User testimonials and feedback – what people are saying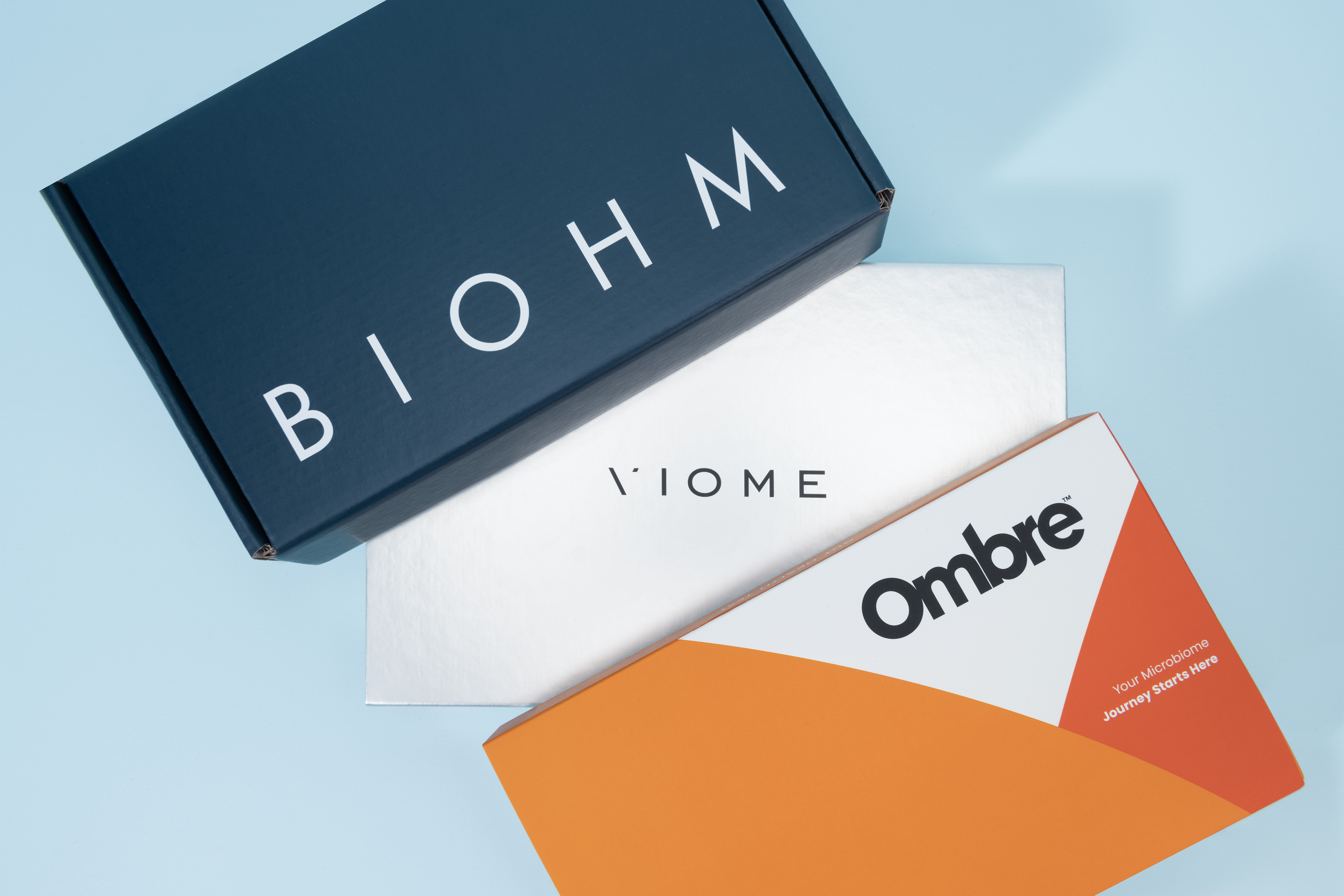 Best Microbiome Test
Looking for the best microbiome kit on the market? Look no further! Our review round-up page has all the information you need to make an informed decision.