ONNIT is all about self-development or Total Human Optimization (THO), as the company puts it. Their goal is to help you reach your full potential — physically, mentally, and emotionally.
Whether you are trying to lose weight, gain strength, boost your immunity, or improve your mood, ONNIT can transform your body and life with its range of products.
One of their products is Total Gut Health™ with Probiotics.
Meet the Expert
Elise Harlow is a registered dietitian with a Master of Science in Nutritional Sciences. She is the founder of an online nutrition consulting and coaching business.
Elise helps people use the power of food to lead healthier lives. She works with various clients, including those who want to achieve a healthier weight, improve their gut health, lower cholesterol, manage their blood sugar, or balance their hormones.
Quick Facts on Total Gut Health Supplements
Capsule supplement that has probiotics and prebiotics in one
Contains enzymes that digest food and enhance nutrient absorption
Promotes healthy digestion and good health
Supplements can be purchased online
Not FDA-approved (dietary supplements don't require one)
Onnit Total Gut Health
Total Gut Health Gets our recommendation because it's one of the highest quality gut health supplements on the market.
Digestive Health Supplements by ONNIT
Total Gut Health is a supplement for complete digestive health. It can improve digestion, balances gut microflora, and promotes healthy bowel movement.
It isn't just a probiotic supplement. Total Gut Health contains different proprietary blends that work together to give you a healthier gut and body.
According to ONNIT, it can:1
Break down food
Help your body absorb nutrients
Provide immune system support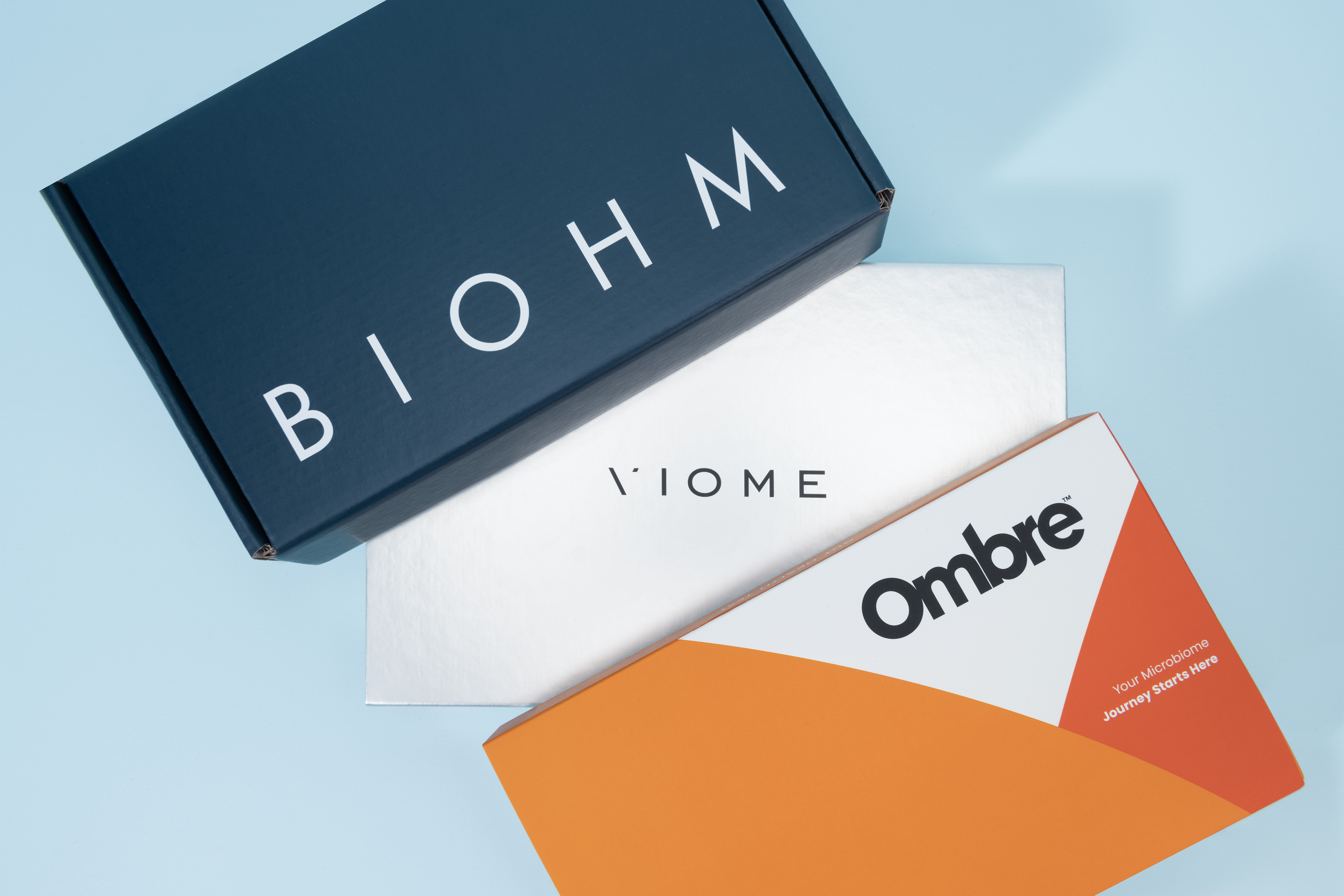 Best Gut Health Test
Our review of the best at-home Microbiome Tests.
What's Inside Total Gut Health?
Total Gut Health has dozens of ingredients which can be grouped into:
Digestive enzymes
Probiotics
Prebiotics
Betaine HCl
Healthy yeasts
Total Gut Health Active Ingredients
Based on the supplement facts, one (1) capsule contains:
DIGESTech® Power Blend
DIGESTech is a proprietary blend of digestive enzyme supplements. It has the same compounds as ONNIT DIGESTech® and works similarly.
Its primary ingredients are amylase, protease, and lipase. But it contains other digestive enzymes as well, namely:
Alpha-galactosidase
Beta-glucanase
Cellulase
Glucoamylase
Hemicellulase
Invertase
Lactase
Maltase
Pepsin
Phytase
Serrapeptidase
Xylanase
Digestive enzymes help digest carbohydrates, proteins, fats, and plant fibers. They make it easier for your stomach and gut to break down food and absorb their nutrients.
Finally, DIGESTech has organic ingredients for enhanced digestion. These include organic fennel seed powder and ginger root extract.
Fennel seed stimulates the production of bile and digestive enzymes. It also relaxes the gut and reduces gas, which can help relieve irritable bowel syndrome (IBS).2,3
Ginger root offers many gastrointestinal benefits. It inhibits gut bacteria and nausea and speeds up food digestion.4
ONNIT Probiotic Blend
The proprietary blend contains 5 probiotics:
Lactobacillus acidophilus DDS-1
Lactobacillus plantarum
Lactobacillus rhamnosus
Bifidobacterium infantis
Bifidobacterium lactis
These probiotic strains are resistant to stomach acids. This allows them to safely reach the gut after the supplement is consumed.
Probiotics are "good" bacteria that aid in food digestion and nutrient absorption. Some produce nutrients when they interact with certain foods. 
They maintain a healthy gut flora by keeping the "bad" bacteria under control. Probiotics also help with other digestive problems, such as:5,6
Crohn's disease
Diarrhea
Gut infections caused by Clostridium difficile
Irritable bowel syndrome (IBS)
Ulcerative colitis
Ulcers caused by Heliobacter pylori
ONNIT Prebiotic Blend
A packet of Total Gut Health will also include these prebiotics:
Organic Jerusalem artichoke
Organic dandelion root
Prebiotics are usually high-fiber foods that nourish healthy gut bacteria. They are thought to encourage probiotic growth and activity. Prebiotics can also restore the population of good bacteria in your gut.7,8
Betaine HCl
Betaine hydrochloride (HCl) stimulates the production of hydrochloric acid. Together with digestive enzymes and other substances, they make up our gastric juices.
Gastric juices or stomach acids can:9
Break down food in the stomach
Prepare food for digestion in the intestines
Aid in the absorption of nutrients
Kill bacteria in food
Saccharomyces Boulardii
S. boulardii is an acid-resistant yeast. Meaning it can make its way to your gut without getting damaged in the stomach. It's also gut-friendly and has probiotic qualities.  
It can help with many digestive problems, including:
Chrohn's disease
Irritable bowel syndrome (IBS)
Lyme disease
Traveler's diarrhea
Ulcerative colitis
S. boulardii can also treat and prevent different types of diarrhea. This includes traveler's diarrhea and diarrheas caused by rotavirus and harmful bacteria. Some people even use it for lactose intolerance.10
Onnit Total Gut Health
Total Gut Health Gets our recommendation because it's one of the highest quality gut health supplements on the market.
How to Use ONNIT Gut Health Supplements
If you're an adult, you can take one (1) packet each day with your largest meal.
To use: Simply open the packet and consume all 7 capsules inside it. You can take them minutes before your meal, so the ingredients have time to take effect.
ONNIT recommends storing the supplement in a cool, dry place.1
Is Total Gut Health Supplement Safe?
Yes. ONNIT Total Gut Health should be safe to use. Many of its active ingredients already exist naturally in your body. Those that don't (like prebiotics) are from food that you can easily purchase and eat yourself.
ONNIT follows industry-grade standards to make sure they provide you with safe and sustainable products. Their supplement contains ingredients that are:
Caffeine-free
Dairy-free
Keto-friendly
Soy-free
Vegan
So if you have a specialized or restrictive diet, you can take it with your food. However, you should talk to your doctor before taking any nutritional supplement. 
This is especially true if you are pregnant, nursing, are taking other medications, or have any medical condition.
Also, you should not use this product to treat, cure, or prevent any disease. Neither should you use it to substitute medical treatments.1 
Note: Total Gut Health is not approved by the U.S. Food and Drug Administration. Since it's a dietary supplement, it does not require FDA-approval.5
How Much Does Total Gut Health Cost?
ONNIT sells their dietary supplement in boxes, which they call packs, by the way. 
One (1) pack of Total Gut Health contains 15 counts (cts) or packets. And each packet includes seven (7) capsules.
1 pack of Total Gut Health (15 cts) — $37.95
2 packs of Total Gut Health (30 cts) — $75.90
If you order from their website, you can purchase them one-time or as a subscription. A subscription allows you to have the product delivered every few days. You also get a 15% discount, reducing its price to $32.26 for the 1-pack and $64.52 for the 2-pack.
Note: Each pack of Total Gut Health contains enough packets to last you 15 days.
My Total Gut Health Review — Pros & Cons
Before I get started with my review, I'm going to sidetrack and talk about Ombre. Ombre (formerly Thryve) is a gut wellness company that offers microbiome testing.
I took Ombre's microbiome test a few months ago, and it was pretty spot on. It said that I might have high levels of diarrhea (which I actually did if I ate spicy burritos).
My report also said that I was likely to suffer from fatigue, poor sleep, anxiety, dry and itchy skin, constipation, and weight gain — which is about 80% true.
There's no way for me to tell if my "bacteria level" is factual. But my Ombre Report said that I was deficient in bifibacterium and lactobacillus (among others).
I didn't get a chance to try Ombre's personalized probiotics. So I tried Total Gut Health instead. I used it for 7 days to see if it could help with my symptoms.
8 Things I Liked About Total Gut Health
Here's what I liked about it:
1. Minimal waste packaging
ONNIT Total Gut Health doesn't come in plastic bottles, which I thought was strange. Instead, you get a box about the same size as a box of teabags.
I eventually learned to like its packaging. While not 100% made of zero-waste materials, it produces less waste than the usual bottle.
2. Tasteless and easy to consume
The capsule supplement has a reasonable size and smooth surface. You can easily swallow it even without water. It's also tasteless and doesn't leave a weird aftertaste.
3. Safe for most diets
I personally do not follow any diet, so I'm not picky with what I eat. But if you are vegan or on a keto diet, Total Gut Health is a good option.
The supplement is great for people with known food sensitivities to caffeine and dairy. If you have a hormone imbalance and actively avoid soy products, you can safely take it without consequences.
4. Not just a probiotic
Total Gut Health is an all-around digestive health supplement. It has probiotics to promote healthy gut flora. On top of that, it has a prebiotic blend.
Prebiotics provide "food" for probiotics so they can do what they do best: give you healthy digestion. They can also restore good bacteria, which can decline when you take certain medications.7,8
The addition of digestive enzymes (including betaine hydrochloride) also makes food absorption easier for your digestive tract.
5. Uses science-backed ingredients
One of the company's biggest claims is that Total Gut Health boosts your immune system.1 It seems far-fetched, but there is a science to back it up.
Studies show that a diverse gut flora regulates immune function. The immune system doesn't work properly if the gut bacteria is imbalanced.11
All other ingredients in the supplement are also supported by scientific research. (You can read the 'What's Inside Total Gut Health' section of my review if you missed it.)
6. It relieved my digestive issues
I didn't feel much difference with my first 4 days of taking Total Gut Health. I tend to eat more during lunch, so that was when I took an entire packet.
By day 5, I noticed there was less grumbling in my stomach. I also experienced less flatulence and bloating. They used to be more frequent, especially after a heavy meal.
My bowel movement felt more normal towards the end of my 7-day experiment. It wasn't regular, and I still had it at different times of the day. Overall, I felt more at ease whenever I took bathroom trips.
Total Gut Health didn't help with all of my symptoms, but maybe it's because I haven't taken it long enough. 
Considering what it did for me in a week, it would have done better if I continued taking it for 2-3 weeks.
7. It's made by a company that values top quality
ONNIT has a system in place to ensure the quality of its products:
Ingredients come from partner farms with sustainable and humane practices
Products are manufactured at ONNIT's location in Austin, TX
Third-party labs test products for contaminants and banned substances
Many of ONNIT's products have the Rainforest Alliance Seal. This suggests they are socially, economically, and environmentally sustainable.
8. You get more bang for your buck
Ombre's supplements are more affordable than Total Gut Health, especially if you're taking it for 30 days. That said, Total Gut Health gives you more value for your money.
If you compare their ingredients, Ombre is exclusively a probiotic supplement. Their only advantage is that the company offers gut microbiome testing.
(You can read more about it on our full review of Ombre.)
Total Gut Health is a complete gut health supplement, making it worth the extra cost.
2 Things I Didn't Like About Total Healthy Gut
Here's what I didn't like:
1. Costs more than Ombre Probiotics
If you plan on taking the ONNIT probiotic blend for a while, it can cost you more than Ombre supplements. ONNIT only offers a 15% discount for a 2-pack subscription. So its average price is $32.26 per pack.
Ombre offers a 25% discount for a 3-month subscription. This brings down the price to $29.99, saving you $2.27 per bottle.
The price difference is not that great. But if you're a penny-pincher, you're better off with Ombre Probiotics.
2. That's a lot of capsules
Taking 1-2 capsules of your favorite supplement seems standard. But ONNIT doesn't ask you to take only one pill. 
You have to take seven capsules with the heaviest meal of your day. Anyone will agree it's too much in one sitting.
Are ONNIT Supplements for Gut Health Worth It?
"Research on the gut microbiome continues to increase. So far, it reveals the profound impact that gut health can have an several different aspects of one's health."

Elise Harlow, M.S., R.D.N.
"Although it's easy to overlook the digestive system, it can impact almost every aspect of one's health," she adds.
Many people take their digestive system for granted. Keep in mind that every food we ingest has to pass through it.
Unless you keep it healthy, the nutrients we consume can go to waste.
ONNIT Total Gut Health can keep our digestive tract in shape and maintain healthy gut bacteria. Through these, it can provide its promised health benefits such as:
Immune system support
Digestion of major macronutrients
Absorb micronutrients
When paired with a healthy diet, you can get the most out of gut health supplements.
Onnit Total Gut Health
Total Gut Health Gets our recommendation because it's one of the highest quality gut health supplements on the market.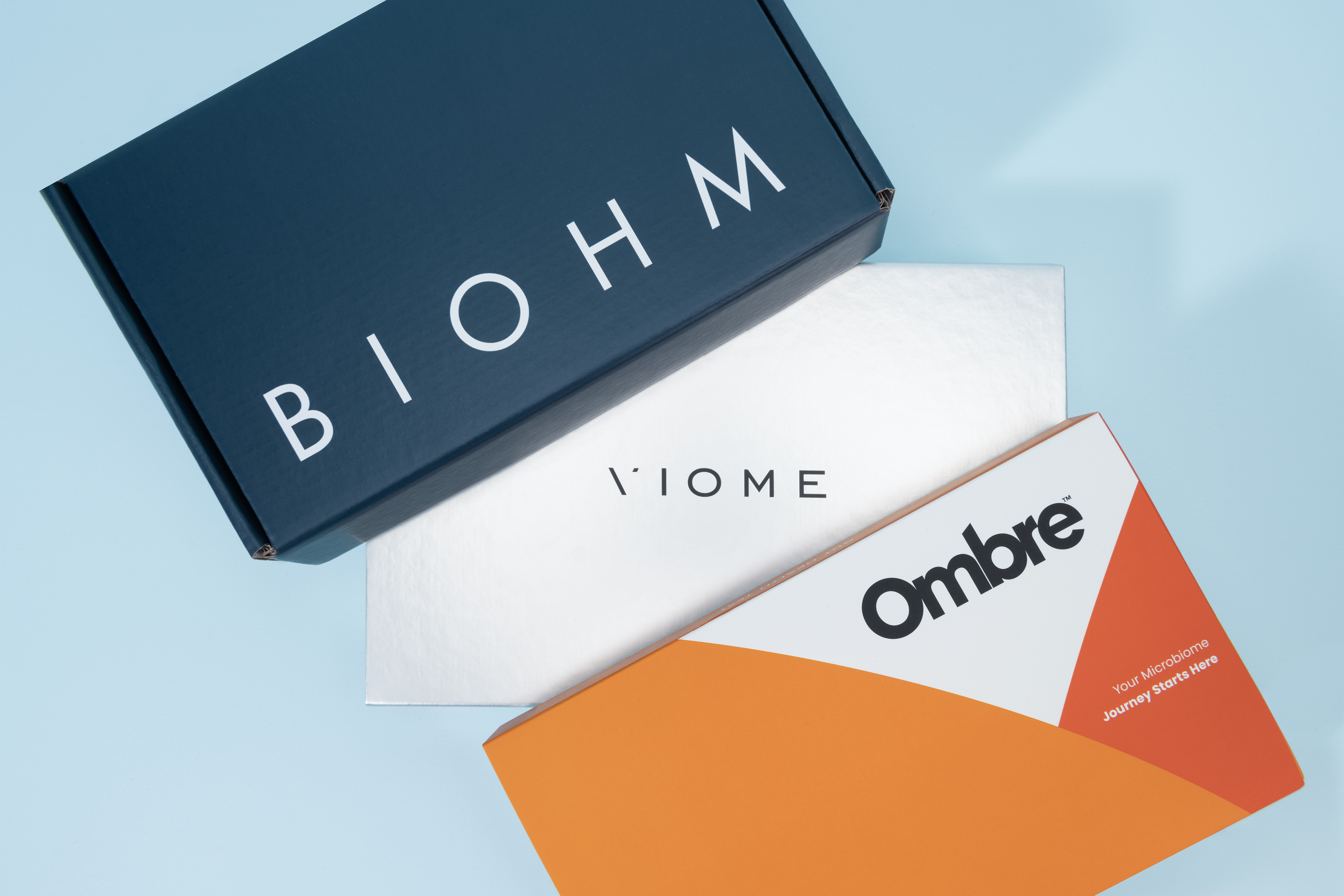 Best Gut Health Test
Looking to learn more about your gut health?