If you're looking to see where your ancestors came from, there's a wide selection of DNA testing services to choose from. Each one promises highly-accurate results, exciting new features, and in-depth looks into your ancestral background.
I recently tried MyHeritage to see how it compared to other popular DNA testing services like 23andMe and Ancestry.com. Here's what I discovered.
Our verdict: MyHeritage DNA, a genetic testing service, provides quick ancestry and ethnicity results for an affordable price.
It's a great way to see where your ancestors came from. It also provides software to help you build your family tree and gives you access to other helpful tools for finding new relatives.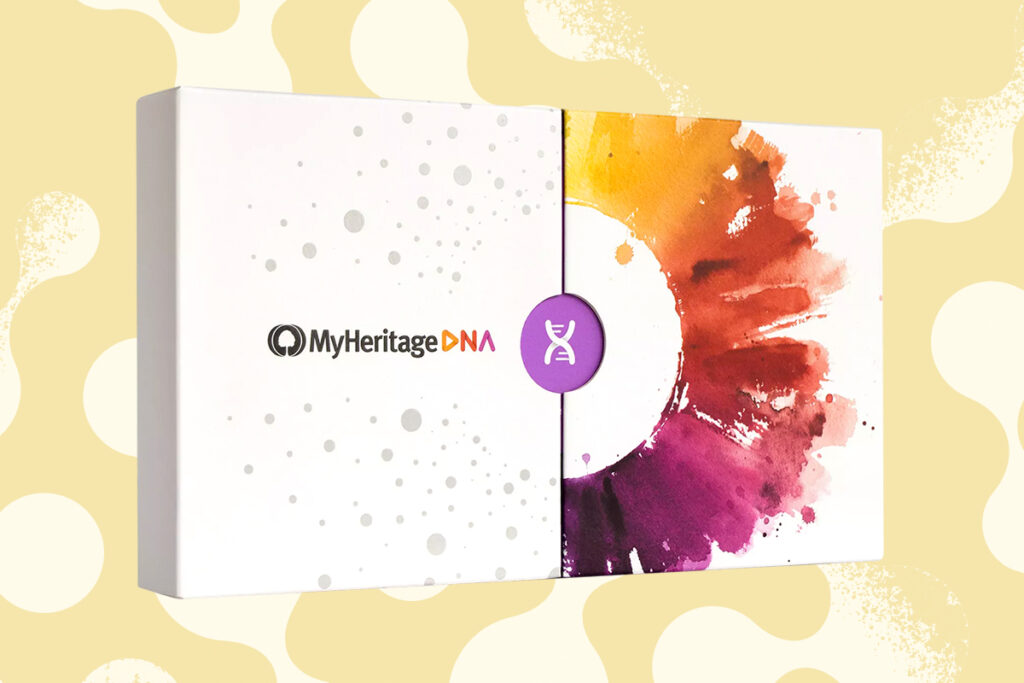 About The Company
MyHeritage DNA is an at-home genetic and ethnic background test that's sent straight to your doorstep.
It's a part of MyHeritage, a large genealogy service that helps people find out about their family history and current relatives. Since 2003, over 100 million people have used MyHeritage to learn more about their family history.
Using cutting-edge DNA analysis, the company can provide you with information about your ancestors and ethnicity composition. They can also match you with relatives that share your DNA.
MyHeritage DNA also offers genetic health testing, which can give you insight into how your genes affect your health. It also has a feature that lets you know if you're a carrier for certain inherited diseases.
You don't have to worry about your data being stolen or leaked as MyHeritage uses multiple layers of encryption to protect it. Their DNA analysis lab is CAP-accredited, the highest credential level for labs, in the United States.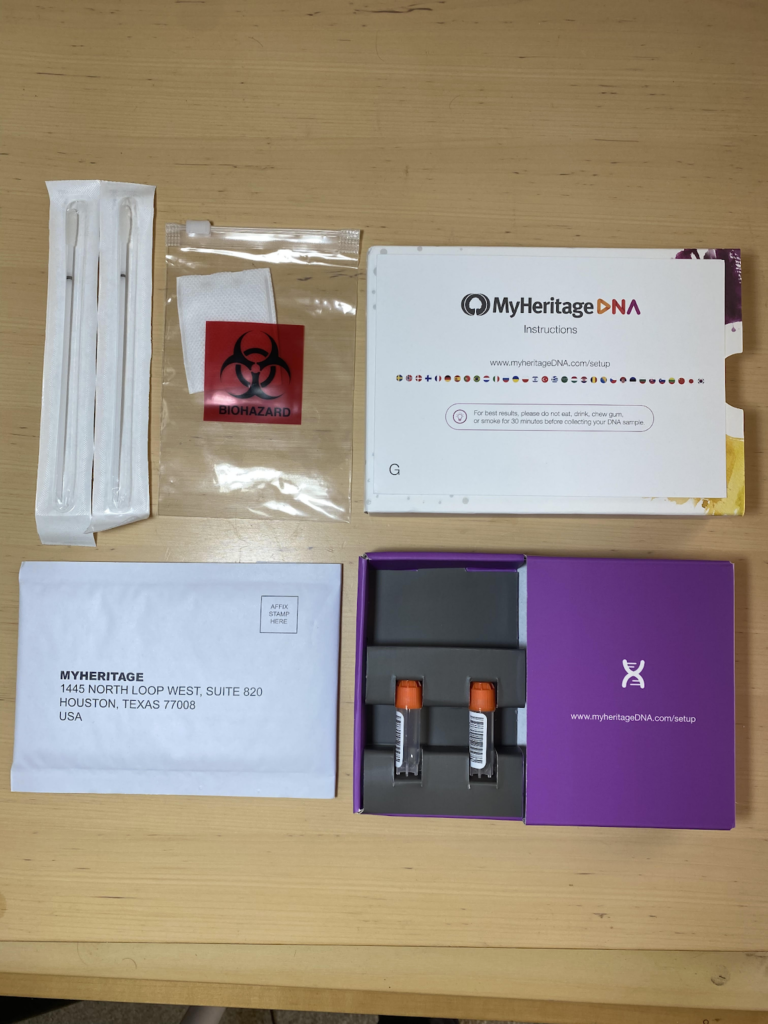 Sale: $39, down from $89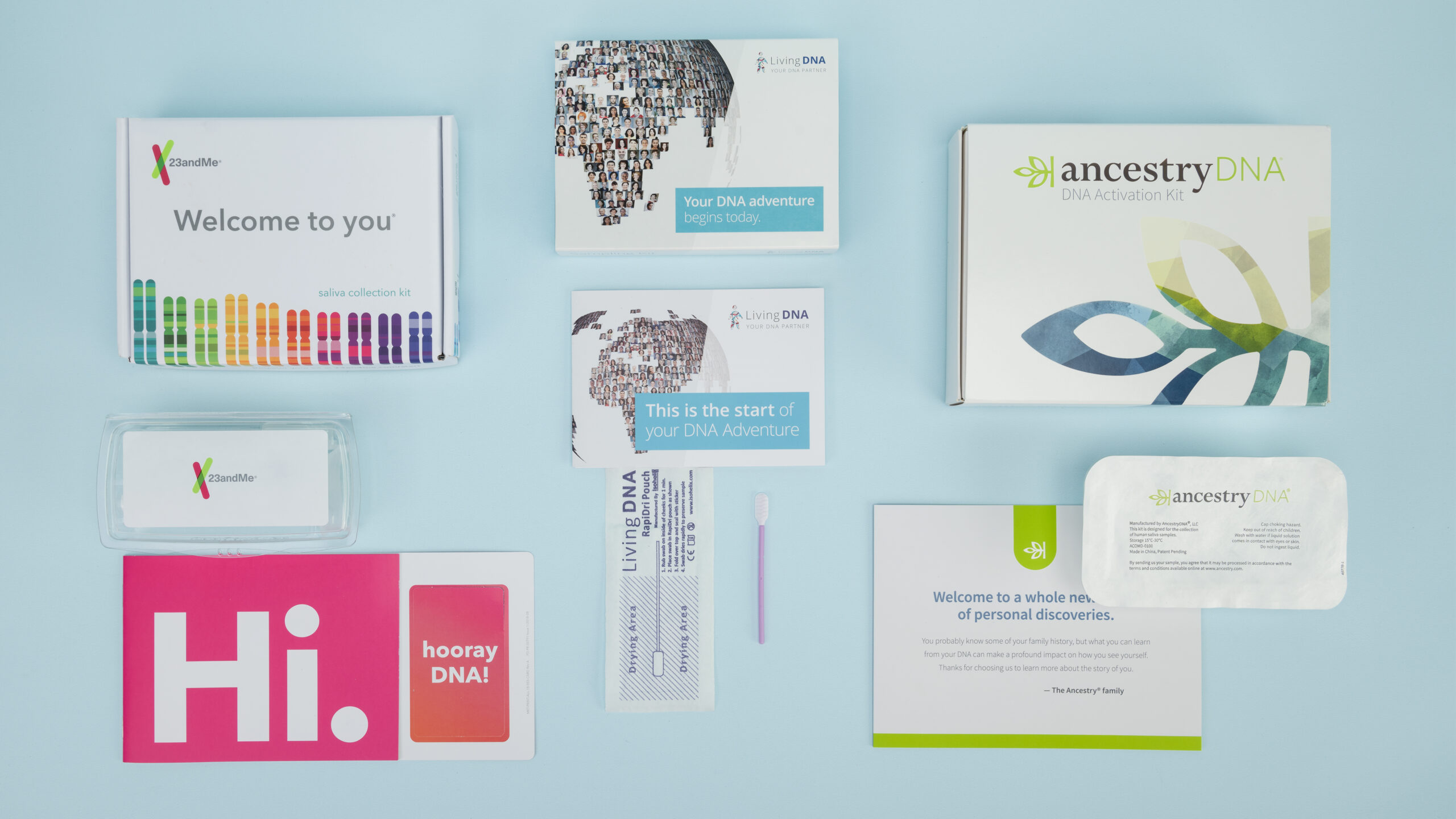 Best DNA Kit
Don't miss out on the opportunity to learn more about yourself. Read our best DNA test page to find the best one for you.
Product Review Summary
Sale: $39, down from $89
Pros
Free Family Tree Builder desktop program
Great value for price
Results come quickly–within three to four weeks
Cons
Accuracy of their Ethnicity Estimates is questionable
Gives too many DNA Matches for relatives
Where Can I Buy The Product?
You can purchase a test kit from the MyHeritage website. The site often has sales–sometimes more than 50% off–so with a little patience, you can get your MyHeritage test at a fraction of the cost.
MyHeritage DNA offers two options: a one-time purchase of the DNA test kit with basic features and a subscription package with additional premium features.
How Much Does The Product Cost?
MyHeritage DNA Kit Basic
Cost: One-time payment of $89 + shipping
This includes basic ancestry data and ethnicity estimates as well as access to the family tree builder, DNA matches, and DNA tools that can help you discover relatives and fill out your family tree.
However, the Basic membership only allows you to build your family tree to up to 250 people. You'll need to purchase a subscription to build your family tree larger than this, as well as access other advanced features.
MyHeritage DNA Kit + 30-Day Complete Subscription
Cost: One-time payment of $89 + shipping for the kit; the subscription costs $149/month for the first year and $299/month after that.
The subscription includes everything in the basic free package but also includes additional features and content including:
Unlimited family tree size
Priority customer support
Full access to 19.4 billion historical records and family tree profiles, including birth, marriage, and death records from 48 countries
Tree Consistency Checker that checks for potential mistakes in your family tree and offers corrections
There are also three other subscription plans that offer varying access to the features above. These include:
Premium: $129/year
PremiumPlus: $209/year
Data: $189/year
You can see exactly which features are offered in each subscription plan here.
MyHeritage DNA Health
Cost: One-time payment of $60 to upgrade once you've purchased a regular DNA test kit.
This unlocks the health testing service provided by MyHeritage. It offers personalized, easy-to-understand health reports alongside existing features of the Basic MyHeritage membership.
With the Health test, users can discover how their genes may impact their health, including reports on single-gene and multiple-variant conditions, as well as carrier status reports for genetic diseases that can be inherited.
The test covers a range of health conditions, from hereditary breast cancer and Alzheimer's disease to heart disease and cystic fibrosis.
Fortunately, they'll use your previous DNA sample to create your health reports so you don't have to send in a new one.
How My Heritage DNA Works
The whole process, from ordering to receiving your results, is fairly straightforward.
Order your test kit — During the ordering process, you'll create your personal account where you can later view your results and explore the MyHeritage platform.
Collect a DNA sample — After placing your order, you should receive your test kit within four to seven business days. Once you receive your test kit, you can activate it online. Follow the directions in the kit to collect your DNA using the cheek swabs provided.
Send your sample to the lab — Place your samples in the return envelope provided and make sure it's properly sealed. You will need to pay for return postage. Depending on your post office's rules and regulations, you might need to send it in a small package.
Wait — It should take three to four weeks from when they receive your sample to get your results (I got mine nearly four weeks after I sent it out).
View your results — When your results are ready, you'll receive an email with a link to your account where you can see your Ethnicity Estimates and DNA matches and start building your family tree.
Inside MyHeritage Results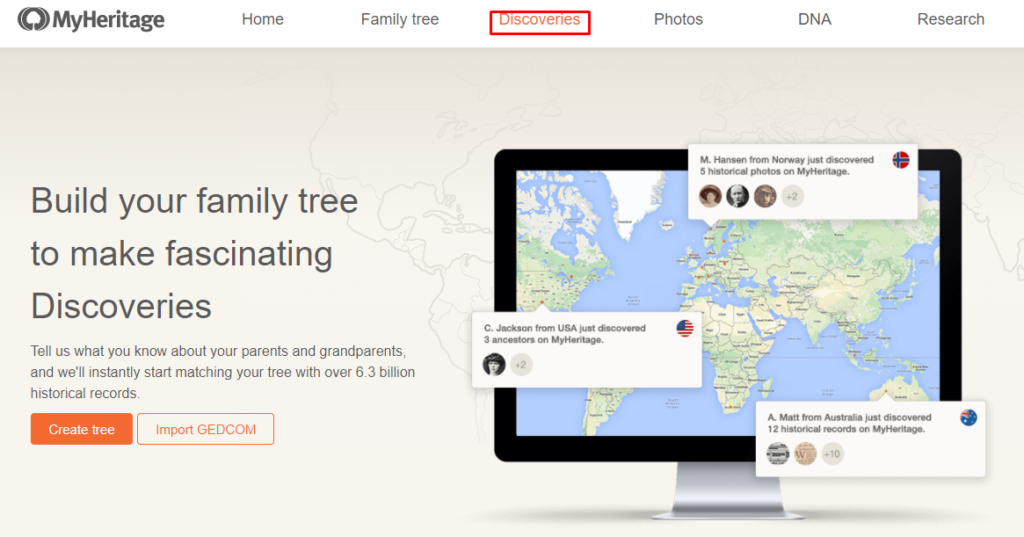 Ethnicity Estimates
Upon clicking the link in the email that says your results are ready, you're taken to a landing page with a globe on it.
The page then begins listing your ethnicities in order from largest percentage to smallest. The percentage corresponds to the proportion of your DNA that comes from each of these ethnicities.
As the page lists each ethnicity, the geographical region associated with the ethnicity is highlighted. Traditional music from that region/ethnicity also plays in the background. This was a nice touch and an interesting way to present your results.
After the presentation, you can navigate to the home page to see your ethnicity estimates in more detail alongside an interactive map. I was eager to see how my ethnicity results would compare to my 23andMe results.
Interestingly, I received significantly different ethnicity estimates.
According to 23andMe, I'm 50% British and Irish, and 20% Scandinavian. According to MyHeritage, on the other hand, I'm 66% Scandinavian and 20% British.
Another difference: MyHeritage reported 7% Eastern European ancestry, while 23andMe did not report any ancestry results from that region.
The MyHeritage website states that "although the result of sophisticated algorithms based on large amounts of data, is still an estimate." They also say that due to some ethnicities being genetically very similar they are hard to tell apart, and "mistakes do happen." Also, false positives can occur, especially if your Ethnicity Estimate is a very low percentage.
Genetic Groups
MyHeritage also tells you where your ancestors lived and where they moved. To do so, MyHeritage compares your DNA to over 2100 distinct genetic groups. In some cases, it can even determine in what province, district, or region your ancestors are from.
For example, I come from a genetic group that lived in England, Scotland, and Ireland and eventually spread to Canada, Australia, the United States, and New Zealand. On the map, I could scroll along a timeline at the bottom to see where this group lived at different periods in time.
In addition to location and migration patterns, MyHeritage can also tell you the most common given names and surnames and common ethnicities of your group, as well as related groups that share similar parts of their DNA.
DNA Matching
Below your ethnicity estimates, you'll find the DNA Matching section. This tool lets you know if any relatives–even distant relatives–have also had their DNA tested or analyzed with the MyHeritage platform.
When you use MyHeritage DNA, you can find people who are related to you due to the similarity in their DNA. This includes people who have also used MyHeritage DNA, as well as those who have used other DNA testing services. MyHeritage allows people to upload their results from other DNA testing services, so you can find even more relatives.
I chose to remain private and opted out of DNA Matching so I didn't get to see how many relatives their matching algorithm picked up. Some users have reported matching with fourth and fifth cousins, yielding hundreds or even thousands of matches.
You can choose to opt out of DNA Matching in your privacy settings.
MyHeritage Review
There were many aspects of MyHeritage that I liked and that differentiated itself from its competitors. However, there were a few key drawbacks that I hope MyHeritage addresses in the future.
Things I Like About My Heritage
1. The Family Tree software is a great feature–and it's free
Using the Family Tree feature on the website, you can construct your family tree to up to 250 people.
You can invite other MyHeritage members to collaborate and help you fill out the tree. You can even upload photos of family members; they have tools to add color and enhance the photos.
You can also download a free desktop version called the Family Tree Builder that provides more advanced features and allows you to add unlimited numbers of people to your tree.
2. You can import data from other DNA testing sites and export your results
If you've already taken a DNA test from another company, you can simply upload your results and start matching with relatives–for free. This is great as it expands the number of people you could potentially match with on MyHeritage.
You can also export your results from MyHeritage if you want to upload them to another platform.
3. It has a large user database
With over 100 million users, MyHeritage makes it more likely you'll connect with relatives. It also makes it easier for you to build your family tree as the site can compare your tree to other users' trees and search for similarities.
3. They use a quick, simple cheek swab test
Other popular DNA testing services require you to fill a vial with saliva, which takes a surprisingly long time. With MyHeritage, you just need to swab your cheek a couple of times for a few minutes and you're done. There's no need to bite your tongue or think about sour foods to build up enough saliva.
Things I Don't Like About My Heritage
1. The accuracy of the ethnicity estimates is questionable
Some parts of my Ethnicity Estimates seemed to contradict a previous DNA test I had done. Other users have reported similar discrepancies and puzzling results in their Ethnicity Estimates that do not match their family history.
Although they are only estimates, the variation in results does make me a little skeptical.
2. They don't include return postage
This was more than just a slight inconvenience. Instead of just dropping it off at the mailbox, I had to walk into the post office, have them weigh the postage to determine the shipping cost, and then pay for the postage.
Most at-home DNA testing services pay for return postage, saving you time and money.
3. They provide too many DNA Matches
While the DNA Matches feature is a cool way to discover relatives, it gives you way too many results. Users commonly report getting thousands of matches, some with people that share only 0.1% of their DNA.
This seems a bit excessive. It can also open you up to unwanted communications from distant relatives looking to fill out their family tree, as MyHeritage will share your email with your matches.
4. The Genetic Groups didn't give me specific location data
With 23andMe, I was able to see the exact city and county my ancestors lived in.
Although MyHeritage states that they provide a similar level of detail in their Genetic Groups, I did not get this for any of my ethnicities. Instead, it only told me which country my ancestors came from.
MyHeritage vs. Top DNA Tests
| | MyHeritage DNA | Ancestry DNA | 23andMe |
| --- | --- | --- | --- |
| Size of DNA Database | 6.6 million | 22 million | 12 million |
| Export Raw DNA Data | Yes | Yes | Yes |
| Upload Raw DNA Data | Yes | No | No |
| Number of Regions Tested | 2100+ | 1800+ | 2000+ |
| Access to Historical Records | Yes | Yes | No |
| Family Tree Builder | Yes | No | Yes |
| DNA-Based Health Report | Yes | No | Yes |
| Assess for Health Risks | Yes | No | Yes |
| Cost of DNA Testing | $89 | $99 to $199 | $99 to $228 |
| Privacy of DNA Data | Yes | Yes | Yes |
| Accuracy of Results | >99% | >99% | >99% |
MyHeritage vs. Ancestry DNA
Ancestry and MyHeritage both specialize in tracing your ethnic origins.
The two companies provide services so you can learn more about your family history and how your ancestors migrated across regions.
While Ancestry DNA has a larger database and can test your DNA against more regions, My Heritage has some good qualities too.
For instance, My Heritage is great for people with a strong European heritage. Unlike Ancestry, it also lets you upload raw data from competitors.
You can read more in our AncestryDNA review.
MyHeritage vs. 23andMe
MyHeritage has a smaller database than 23andMe with only 6.6 million users. But it has a few advantages, including:
Accurate ancestry results for people of European and Jewish descent
Access to resources–like historical and census records, family trees, and newspapers–so you can look up lost relatives and known ancestors
The ability to upload your raw data and find more potential relatives
However, MyHeritage isn't accurate for everyone. It also can't provide you with in-depth results like 23andMe.
And while it can test for your risks and carrier status for some genetic diseases, you have to purchase the service as an add-on to the ancestry test.
This service also doesn't have clearance from the FDA to give you these health reports, unlike 23andMe's offering.
You can find out more by reading our 23andMe review.
Is MyHeritage DNA Worth It?
MyHeritage is great for people who want to learn more about their family history and ethnicity. Like other popular DNA testing services, it can also help you see how your unique genetic makeup affects your health.
MyHeritage is especially helpful for those looking to discover new relatives or create their family tree. Their Family Tree Builder software is exceptional for accomplishing the latter.
Overall, MyHeritage is an affordable at-home DNA test that offers quick results and awesome tools to reveal your unique lineage.
You can order your own MyHeritage DNA test and begin unlocking your family history here.
How We Evaluated MyHeritage DNA
We evaluate at-home DNA tests like 23andMe based on seven criteria:
Reputation and trustworthiness
Available tests and reports
Additional resources
Accuracy of the DNA test
How it protects your privacy
Convenience of testing
Cost and additional fees
1. Reputation & Trustworthiness
Our MyHeritage Rating: ⭐⭐⭐⭐
A reputable DNA testing company is transparent about the services it offers. Some important details that should be publicly available are:
The size of a company's user database
The type of samples it collects
The type of tests it performs
What kind of results you're getting
A reliable company also lives up to its claims. For example, if they say that your results will arrive in five weeks, then it shouldn't take longer than that.
We looked up DNA testing companies and what customers are saying about them so we could get a better feel of whether or not people trusted them.
The company is transparent about its testing process, the tests it offers, and the reports you will get with each test. The most common complaints are customers being charged for the subscription without being notified beforehand and customer support taking long to respond.Despite these negatives, MyHeritage remains one of the most trusted DNA testing companies.
2. Tests & Usefulness of Results
Our MyHeritage Rating: ⭐⭐⭐⭐
Most DNA companies have a range of genetic tests. The type and depth of information they provide depend on the test and the provider.
Finding a useful test is subjective and entirely up to you. In general, you should buy a kit that gives you the results you're looking for.
MyHeritage is a good option if you want to learn more about your ancestry and build out your family tree. It can also help identify certain genetic health risks and traits.
While it gives you valuable insights into your genetic health risks, it doesn't tell you what to do about them. You'll have to take these results to a doctor or a genetic counselor who can offer professional advice and guidance on the next steps.
3. Support
Our MyHeritage Rating: ⭐⭐⭐⭐
Apart from your test results, companies may provide access to features that will help you learn more about your ancestry, expand your family tree, and so on.
We took tests from different DNA testing services to see what features they offered and compared them with others.
MyHeritage offers free Family Tree Builder software with lots of helpful features to build your family tree. They also give you tools to discover relatives. The company also lets you download your raw DNA.
They also allow you to upload raw data from other testing services and provide access to historical records to help with building your family tree.
4. DNA Test Accuracy
Our MyHeritage Rating: ⭐⭐⭐
Several factors affect the accuracy of DNA tests. Some of them include the:
Testing method used
Laboratory where samples are analyzed
Size of a company's database
Variety of reference panels
Number of regions tested
We found that the most accurate DNA tests have large databases, a greater variety of reference populations, and more regions to compare your results with.
MyHeritage has a much smaller DNA database than other popular DNA testing services, which could affect the accuracy of their results.
Their lab is certified by the College of American Pathologist (CAP), the highest level of certification. They also use the industry-standard in molecular testing to ensure accuracy and reproducibility of their results.
5. Privacy of Your Data
Our MyHeritage Rating: ⭐⭐⭐⭐⭐
Most private DNA tests comply with the latest data privacy standards. If there are changes in their privacy policies, they will let you know.
They'll also give you full control over your data and always ask for your consent on what to do with it.
MyHeritage takes the privacy of your data very seriously. They allow you to download or delete your data and account at any time. They also allow you to opt out of the DNA Matching program to ensure you stay private, decline consent for research, and manage your cookies.
MyHeritage routinely reviews and improves their security and privacy practices.
6. Convenience of the Testing Process
Our MyHeritage Rating: ⭐⭐⭐⭐
At-home tests are meant to be convenient. From the moment you buy a kit up until the moment you send your samples–the process should be easy.
The MyHeritage testing process is very convenient. You can order tests on the website using a wide range of payment methods.
The sample collection involves a quick cheek swab that only takes a couple of minutes to complete.
The only inconvenience is that you have to pay for return postage.
7. Cost & Additional Fees
Our MyHeritage Rating: ⭐⭐⭐⭐⭐
The best DNA tests give you your money's worth. They should be priced reasonably, depending on the reports they offer.
While features are sometimes hidden behind a paywall, they should still be affordable.
You might also want to consider buying a test covered by your Health Savings Account (HSA) or Flexible Spendings Account (FSA).
MyHeritage has the most affordable test on the market and it's frequently on sale. You may be able to use your HSA, FSA, or HRA to pay for your MyHeritage test.
Sale: $39, down from $89
Why Trust Us
KnowYourDNA is dedicated to providing readers with reliable information on products that help them achieve their health goals.
We pick products based on:
Brand reputation
Product quality
Safety for use
Customer reviews
Our in-house medical experts ensure the accuracy of our information.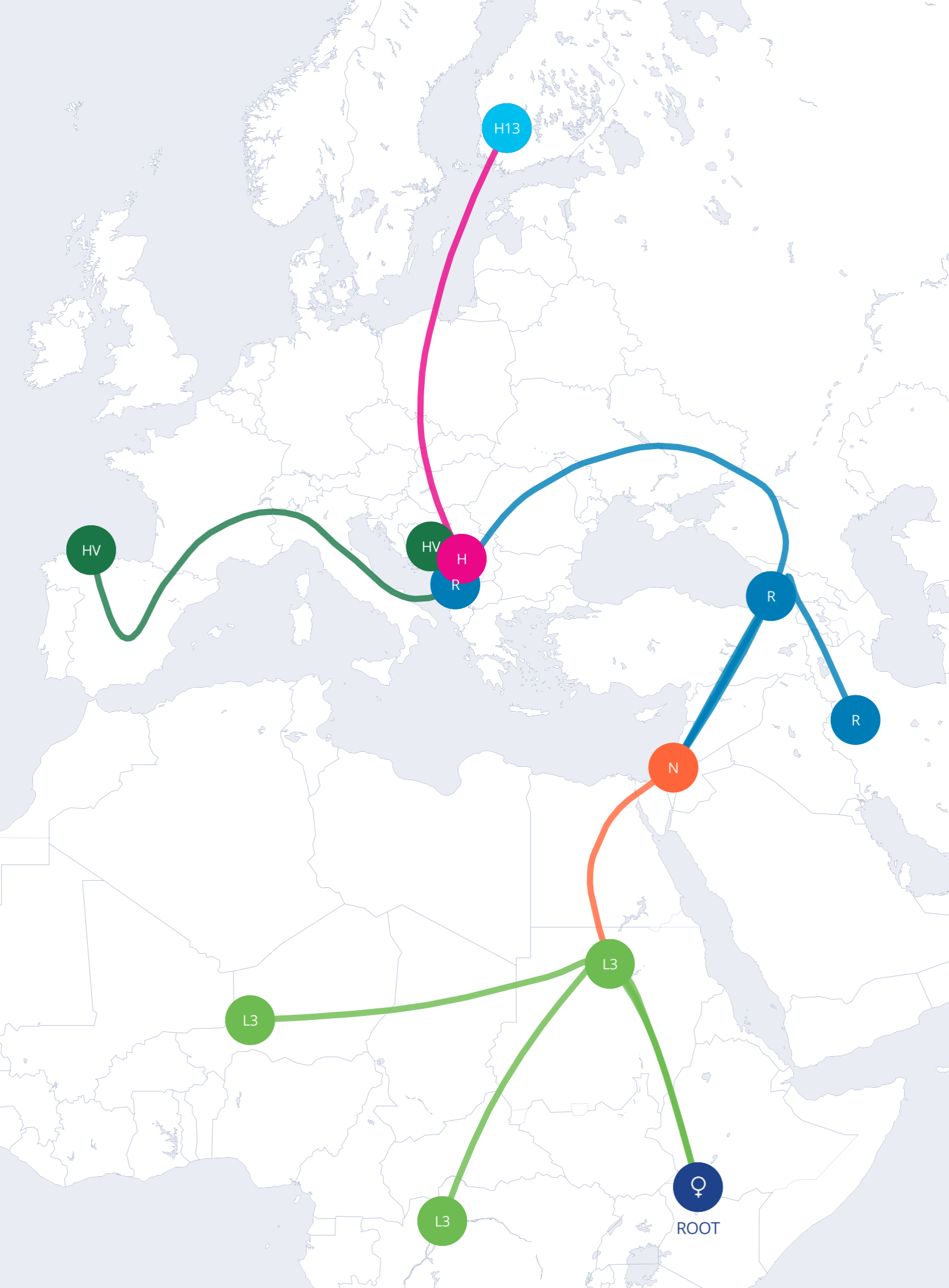 The Best DNA Test
Looking for a DNA test that's accurate and can tell you about your health and heritage?