DNA testing kits like AncestryDNA and 23andMe can give you actionable insights on your family history and health. To get these results, you need to submit samples of your DNA.  
Samples are analyzed in laboratories so you can learn about some of your physical characteristics, personality traits, and health risks. They can even help you find lost relatives.
A DNA sample holds your genetic code. Think of it as a map to your entire genetic makeup. 
Your DNA contains genes that make you who you are. So when you send samples to a testing company, you're basically handing over personal data to someone else.
Meet the Expert
Dr. Rizza Mira is a medical doctor and a general practitioner who specializes in pediatrics, nutrition, dietetics, and public health.
As a pediatrician, she is dedicated to the general health and well-being of children and expecting parents. She believes that good nutrition, a healthy lifestyle, and prevention of illness are key to ensuring the health of children and their families.
When she's not in the hospital, Rizza advocates and mobilizes causes like breastfeeding, vaccination drives, and initiatives to prevent illness in the community.
The Dangers of Sharing Your DNA Data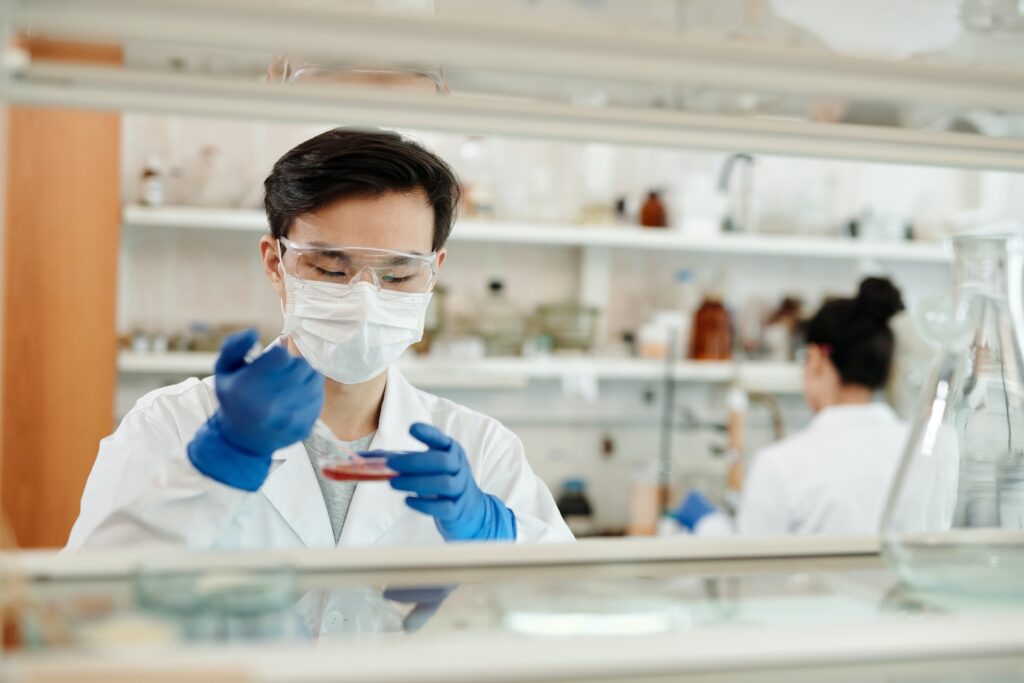 DNA test kits let you uncover your genetics from home. Because they are performed outside a professional medical setting, your genetic data may not be as well protected.
Here are the risks of home DNA testing kits:
DNA Services Can Sell Your Data to Third Parties
DNA testing companies can share or sell your information to third parties, such as:
Medical researchers
Pharmaceutical companies
Biomedical industries
Law enforcement
Insurance companies
Employers
Your DNA Information Can Get Hacked
A DNA testing service can store your genetic information on an online database. If a data breach occurs, hackers can gain access to unsecure servers and place your data at risk.
Your DNA reports, such as ancestry information, may get compromised. They can also get a hold of your raw DNA data — a file with your genetic variants.
DNA Data Can Be Compromised or Tampered With
At-home DNA tests are not as secure or as private as medical DNA testing.
For example, if a DNA service keeps personally identifiable information (PII) on your samples, prepaid return box, or customer information — these can give away your identity.
People may also tamper with your samples or results to influence the outcome. Since companies can store DNA samples, it increases your risk for DNA fraud.
Some Companies Retain Your Information
DNA services that are partnered with CLIA-certified laboratories need to retain some of your personal information, even if you request to delete them.
The Clinical Laboratory Improvement Amendments (CLIA) state they must keep your DNA, sex, and date of birth as part of their quality control guidelines.
Unfortunately, storing information online puts you at risk of falling victim to a data breach.
Missing or Changing Privacy Policies
Every DNA testing company has its own privacy policies. These policies can change over time and negatively affect your DNA security.
Many companies don't even have privacy policies on genetic information.1 They don't disclose how they gather, use, and manage customer data.
That said, some services do a better job of protecting your data and keeping it safe.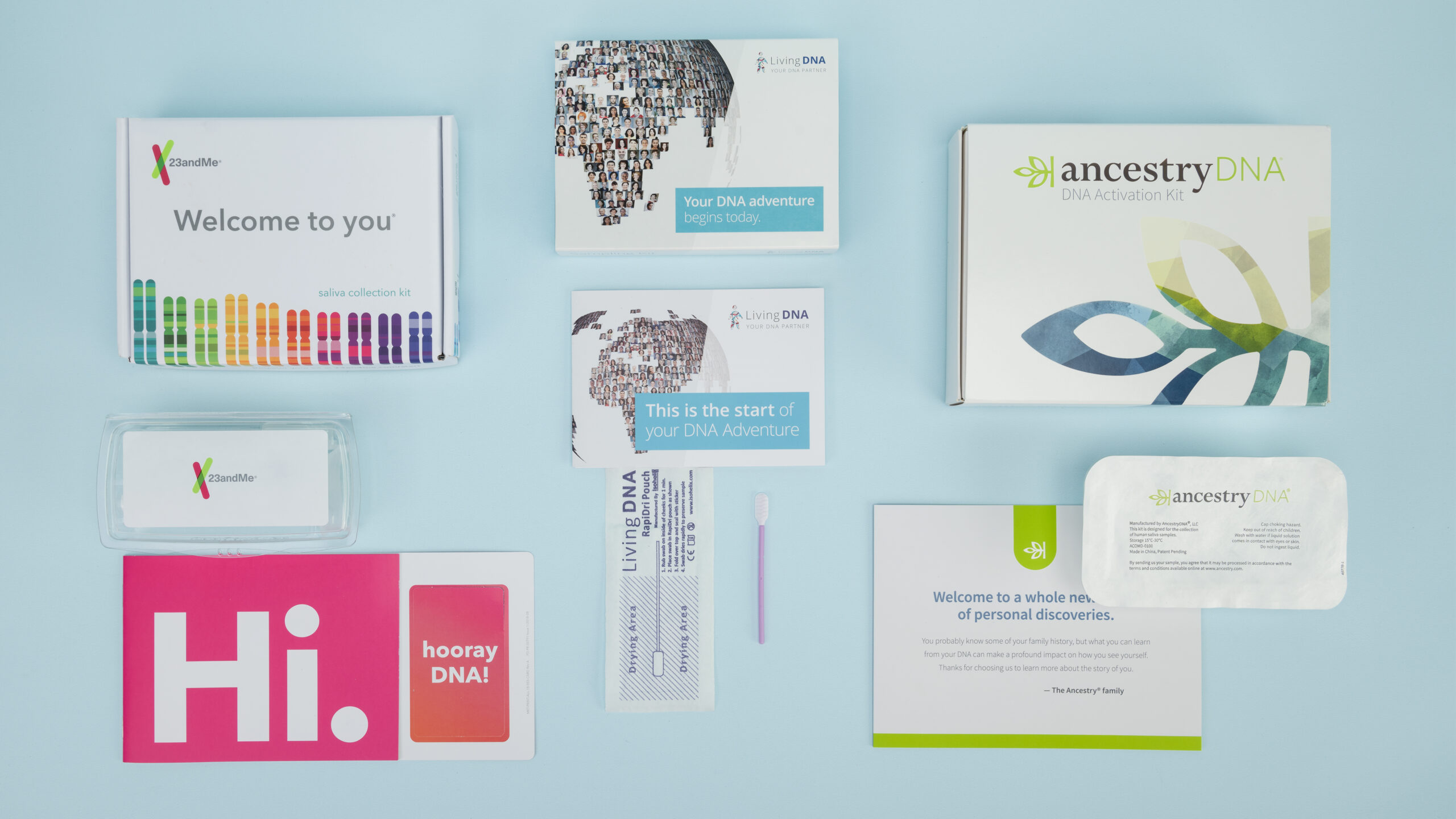 Best DNA Kit
Don't miss out on the opportunity to learn more about yourself. Read our best DNA test page to find the best one for you.
Most Private DNA Tests We Recommend
We reviewed over 15 DNA tests and looked into their privacy policies. We found that the most private DNA tests are from well-known providers.
Big companies like 23andMe and AncestryDNA have more in-depth privacy policies. They also tend to be more accountable for their customers' data.
Here are some of the best DNA testing kits and how they protect your data:
23andMe — Best DNA Kit for Privacy
The California-based company has several testing kits available. Depending on the kit you ordered, it can test for health or traits, as well as genetic ancestry.
Here's how 23andMe protects your privacy:
Assigns randomized customer identification numbers to DNA samples
Stores personal information separately (e.g., name and credit card)
You can store your saliva sample or have it destroyed after DNA analysis
Gives you the option to hide your account from other 23andMe members
Will not share your DNA results to third parties without your consent
23andMe won't share your genetic information with the government or law enforcers unless they are served with a valid subpoena, warrant, or court order.
If you want a more comprehensive test, we recommend 23andMe vs. AncestryDNA. Read our 23andMe review to learn more.
AncestryDNA — Most Private DNA Test for Ancestry
It's one of the largest ancestry testing services, with over 20 million customers. They offer tests that trace your genetic genealogy, ethnicity, and ancestry.
Here's how AncestryDNA protects your privacy:
Uses industry-standard security measures 
Securely stores your samples, test results, and other personal data
DNA information is stored without common identifying details (e.g., name)
You retain ownership of your raw DNA data
Choose to have your DNA raw data deleted anytime
If you want an in-depth ancestry test, AncestryDNA is a better choice than 23andMe. You can read our AncestryDNA review for more information.
Should You Be Worried of DNA Privacy?
Not necessarily. It's true there are some privacy risks involved.
For instance, at-home DNA tests are not fully regulated. Currently, there are no federal laws to prevent DNA testing companies from sharing your genetic data.2
However, this doesn't mean your data is completely unsafe. Some government agencies and laws may offer some protection. These include:
Federal Trade Commission (FTC)
Genetic Information Nondiscrimination Act (GINA)
Health Insurance Portability and Accountability Act (HIPAA)
Both the FTC and GINA cover direct-to-consumer genetic testing kits. But keep in mind that these are just regulations and not laws, so they offer limited protection.3
HIPAA only offers protection for people who take medical genetic tests. It doesn't cover testing performed using DTC genetic test kits, such as at-home tests.4
Who Keeps My DNA Data Safe?
The FTC is concerned with the privacy of your DNA data and may help keep it safe. GINA and HIPAA can protect your information from being misused by companies.
Federal Trade Commission (FTC)
The FTC promotes consumer protection by enforcing the civil U.S. antitrust law. They can take action against companies that fail to protect customer data.
The agency also holds power over companies that make false and misleading statements about data security and privacy.2
"Because of the tendency of some companies to post their results online, the FTC warns consumes to always check the website's security and privacy policies," says Dr. Mira.
Genetic Information Nondiscrimination Act (GINA)
According to GINA, employers can't use genetic data to make job-related decisions, such as:4
Hiring or firing
Promotions or demotions
Amount of pay offered
Salary cuts or increases
GINA also prevents health insurance companies from using DNA data to decide on the coverage, insurance costs, and benefits they would offer customers.
In California, they have an amended CalGINA which prohibits the use of genetic information to discriminate against people who may need the following:5
Housing
Mortgage loans
Emergency care
Education
Elections
Health Insurance Portability and Accountability Act (HIPAA)
Under the amended Protected Health Information (PHI), HIPAA prevents health insurance companies from using DNA data to decide on insurance plans.
This includes your genetic information and the DNA of:
Your family member
The fetus or embryo of a family member
Your unborn baby (if you took a DNA test while pregnant)
Even if there's DNA evidence of genetic health risks, a health insurance company cannot use it to deny or limit your access to their services.
5 Ways To Protect Your DNA Data
Hacking and data breaches can make it impossible to fully protect your information. However, there are 5 things you can do to help keep your data safe:
1. Always Read The Fine Print
Before you send a sample for testing, you'll be asked to sign a consent form on the use of your DNA. If you read the fine print, you can learn about a testing company's privacy policies. 
These may include important details, such as:
What they do to protect your identity
How samples are secured while being delivered to a laboratory
How DNA samples are stored before and after testing
How they keep your DNA test results private
If they share your information and to which parties
Other security measures to keep your information safe
What you can do to further protect your DNA data
Most people skip this section. But if you proceed with the test, you're agreeing to share your DNA whether or not you read or understood it.
It's important that you read them before giving consent. The security of your genetic data will largely depend on the privacy policies of your chosen testing service.
2. Make Informed Decisions
After reading about a company's privacy policies, you can make an informed choice. 
For example, if you're comfortable with how they protect your data, you can sign the consent form and continue with the test. But if you're not, you can choose not to consent.
Genetic testing companies may also ask for additional permisions and change their privacy policies after you took a test. Make sure to read them before signing.
3. Try Not To Share Your DNA Data
Some DNA tests provide separate agreements if they need permission to use your data for research. In general, you want to avoid sharing your genetic information outside the company.
Once your data reaches a third party, it can be difficult or impossible to delete. They can also share your data with another company or organization without your knowledge.
4. Ask To Delete Your DNA Raw Data
Private DNA tests such as 23andMe give you the option to physically destroy your samples and delete your raw data. Others like AncestryDNA let you delete your entire account.
If your information shows up during DNA matches, deleting your data will prevent it from appearing. Potential family members won't be able to find you, and you can keep your privacy.
5. Be Careful Where You Upload Your Raw DNA
After taking the test, some companies let you download your raw data for later use. You can upload this file to other DNA services and learn more about your genetic makeup.
You have to be cautious about where you upload your genetic data. Only choose private DNA testing services with comprehensive privacy policies.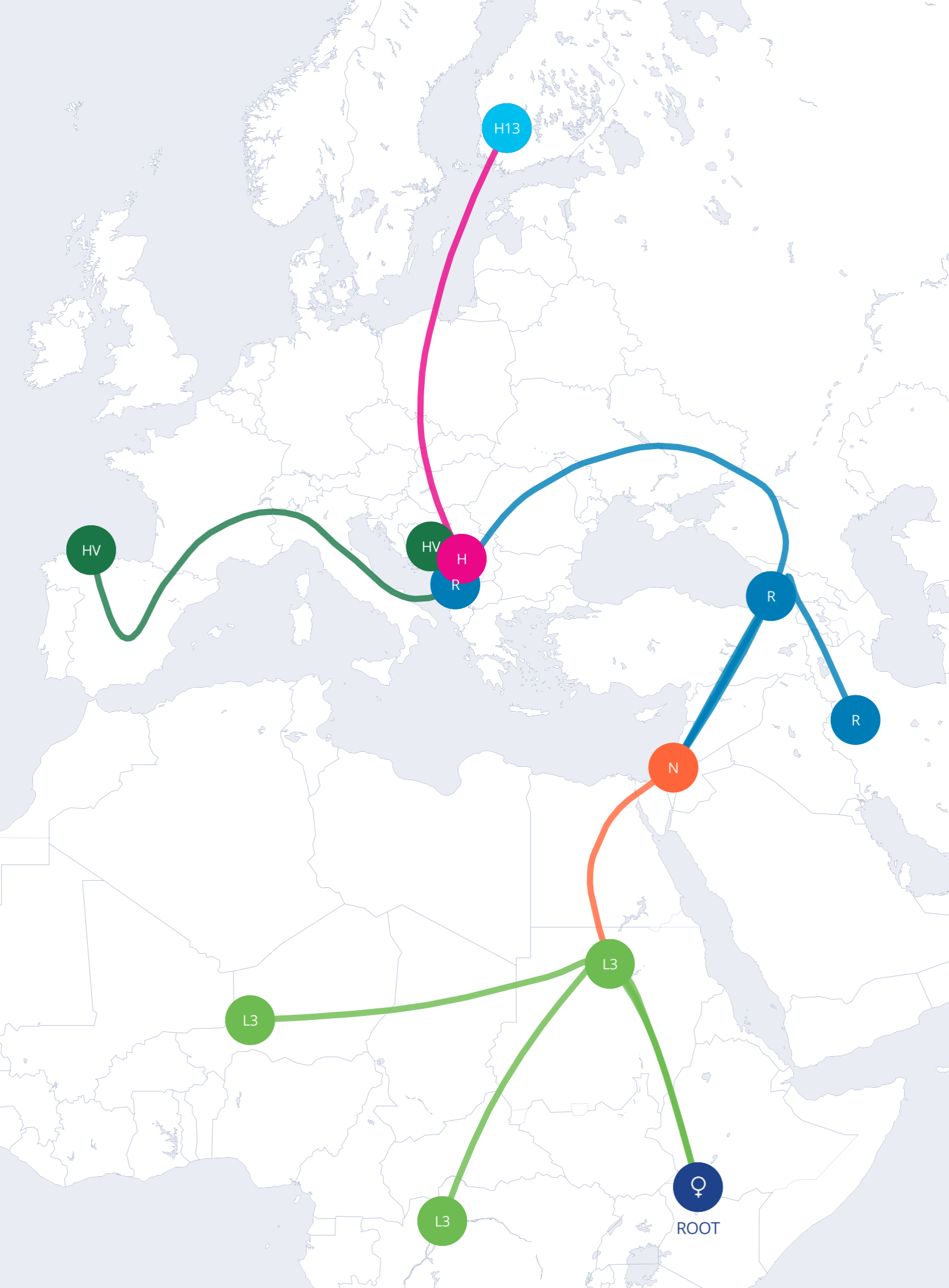 The Best DNA Test
Looking for a DNA test that's accurate and can tell you about your health and heritage?