Our Verdict: Moerie can make your hair and scalp healthier, no matter your hair type. It can lessen hair shedding, encourage hair growth, and give you fuller and thicker hair.
Its products contain scientifically-supported ingredients to promote hair growth and improve scalp health.
Moerie is designed for individual hair needs, including:
Hair loss or thinning hair
Slow-growing hair
Damaged hair (e.g., split ends and breakage)
Itchy or sensitive scalp
Thin hair that breaks easily
Frizzy and unmanageable hair
In this Moerie review, we'll see if its hair care products live up to their claims.
About Moerie
Moerie Beauty offers natural hair growth products and supplements.
Moerie's products are vegan and cruelty-free. They don't contain any artificial fragrances, colors, silicone, parabens, sulfates, GMOs, or DMDMs.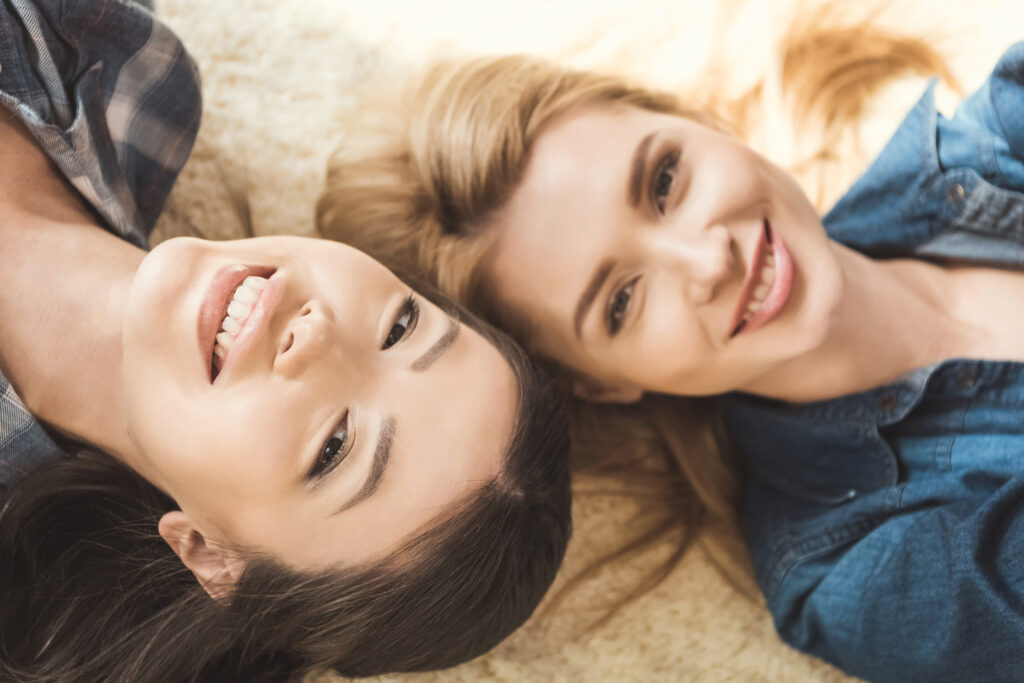 Moerie Review Summary
Pros
Easily add its products to your daily or weekly routine
Helps with many common issues affecting hair and scalp
Has plenty of positive reviews online (it works!)
Cons
It may not work for everyone
Costs more than store-bought hair products
Why Trust Us
KnowYourDNA is dedicated to providing readers with reliable information on products on self-care products that could improve their well-being.
Our in-house medical experts ensure the accuracy of our information.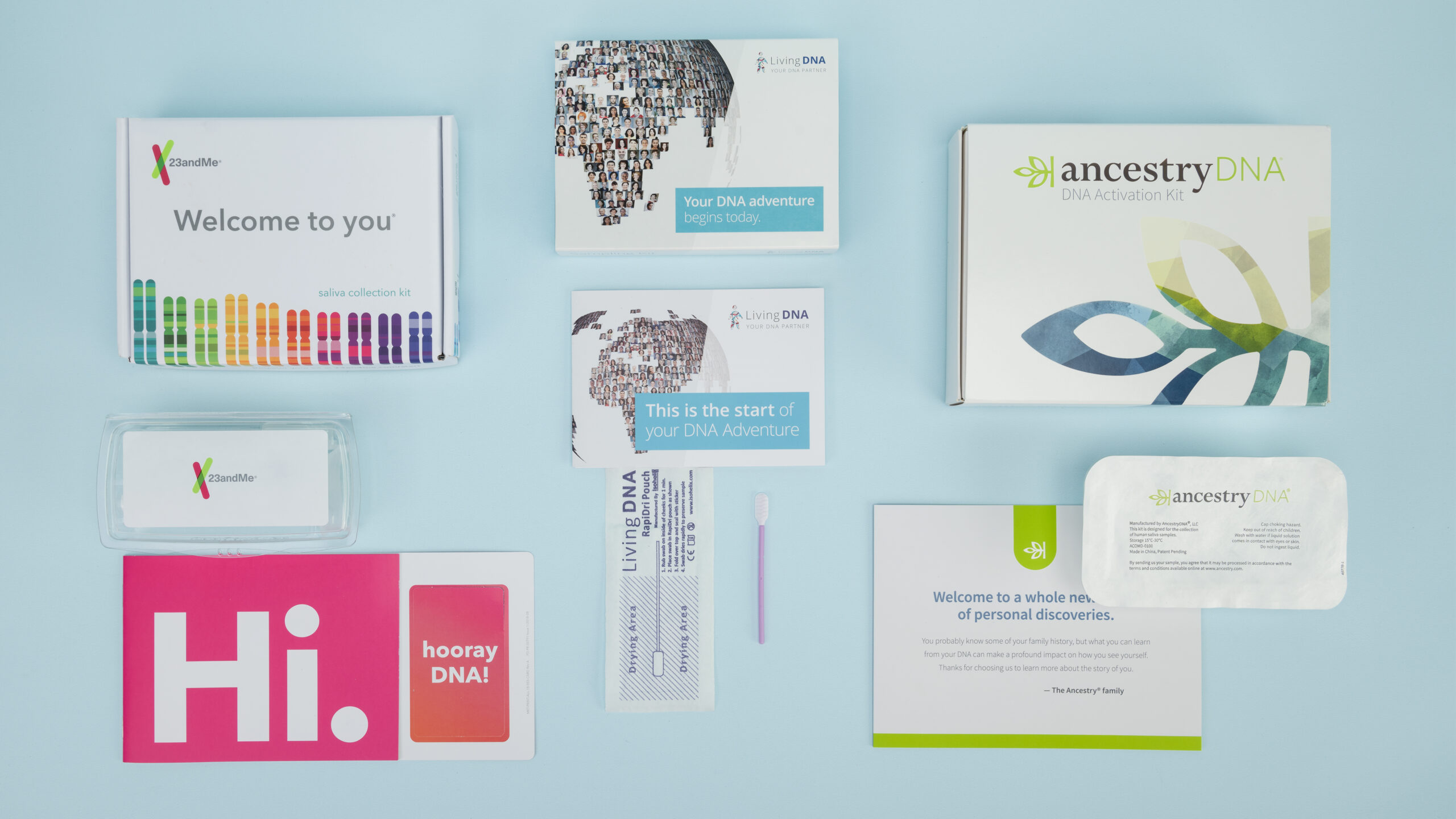 Best DNA Kit
Don't miss out on the opportunity to learn more about yourself. Read our best DNA test page to find the best one for you.
Moerie's Hair Growth Products
Moerie Beauty offers hair repair and hair regrowth products that you can buy individually or as sets. There are three sets to choose from:
| | | | |
| --- | --- | --- | --- |
| | Essential Starter Kit | Ultimate Growth Kit | Ultimate Growth and Repair Kit |
| Mineral Hair Repair Shampoo | ✓ | ✓ | ✓ |
| Mineral Hair Repair Conditioner | ✓ | ✓ | ✓ |
| Ultimate Hair Growth Spray | | ✓ | ✓ |
| Mineral Hair Repair Conditioner Mask | | | ✓ |

Below are Moerie's products, their ingredients, and what they're for. Later on, we'll be discussing Moerie's active ingredients in depth.
Moerie Mineral Hair Repair Shampoo
Ingredients
Aqua, Cocamidopropyl Betaine, Coco-Glucoside, Sodium Cocoyl Isethionate, Sodium Lactate, Vegetable Glycerin, Aroma Natural (Orange), Behenamidopropyl Dimethylamine, Fulvic Acid, Betaine, Lactic Acid, Caffeine, L-arginine, Sodium Benzoate, Potassium Sorbate, Benzyl Alcohol.

Moerie's shampoo prepares your hair and scalp for treatment.
First, it removes any dirt, oils, toxins, and chemicals. Second, it nourishes your hair with fulvic acid, amino acids, and vitamins to encourage hair growth.
Conventional hair products tend to contain harmful ingredients—such as parabens, petroleum, and silicone. Over time, they can build up and cause:
Oily hair
Dull and dry hair
Limp hair
Dry and flaky scalp
Irritated scalp
Hair loss
Moerie's mineral shampoo helps stop this cycle by deep cleansing your hair and scalp and nourishing them back to health.
Moerie Mineral Hair Repair Conditioner
Ingredients
Aqua, Cetyl Alcohol, Stearamidopropyl Dimethylamine, Cocos Nucifera Oil, Macadamia Ternifolia Seed Oil, Lactic Acid, Aroma Natural (Orange), Fulvic Acid, Sodium Benzoate, Potassium Sorbate, Benzyl Alcohol.

Moerie's conditioner is designed to give you soft, silky, and shiny hair. It prevents tangling and can help you manage frizz.
Its mineral conditioning formula infuses your hair with vitamins and minerals and promotes the growth of healthy hair.
Moerie Ultimate Hair Growth Spray
Ingredients
Aqua, Hydrolyzed Soy Protein, Propanediol, Glycerin, Panthenol (Provitamin B5), Polyquaternium-11, Propylene Glycol, Zinc PCA, Glucose, Ornithine HCl, Niacinamide (Vitamin B3), Arginine HCl, Panax Ginseng Root Extract, Citrulline, Glucosamine HCl, Pyridoxine HCl, Allium Cepa (Onion) Bulb Extract, Biotin, Phenoxyethanol, Sorbic Acid, Sodium Benzoate, Potassium Sorbate, Lavandula Angustifolia Oil, Citrus Grandis Peel Oil, Rosmarinus Officinalis Oil, Mentha Piperita Oil, Fulvic Acid, Hydrolyzed Silk, Triticum Vulgare Germ Extract, Caffeine, Lactic Acid, PEG-40 Hydrogenated Castor Oil.

The hair growth spray has over 125 active substances that stimulate hair growth. It revitalizes hair and prevents hair loss.
It's a spray-on treatment that you apply directly on the scalp after washing. The no-rinse long-lasting formulation makes it convenient for daily use.
Moerie developed its unique hair care formula with the help of customer feedback to ensure that it worked as intended.
Moerie Hair Repair Mask
Ingredients
Aqua, Cetearyl Alcohol, Cocos Nucifera Oil, Macadamia Ternifolia Seed Oil, Butyrospermum Parkii Butter, Behenamidopropyl Dimethylamine, Caffeine, Aroma Natural (Orange), Fulvic Acid, Lactic Acid, L-arginine, Sodium Benzoate, Potassium Sorbate, Benzyl Alcohol.

Moerie's hair repair mask has a unique formula that infuses your hair with 125 active ingredients. This includes nutrients such as fulvic minerals and biotin.
The hair mask repairs damaged hair and encourages hair to grow back. It also coats hair with vitamins C, E, and PP to restore its smoothness.
While you have to wash it off after every treatment, it's a great alternative to the hair growth spray for when you have more time—like on weekends or your days off.
Moerie Ultimate Hair Growth Pills
Active Ingredients
Fulvic and Hyaluronic Acid, Vitamin B7 (Biotin), Vitamin B9 (Folic Acid), Vitamin B12, Vitamin B6, Zinc, Selenium, Copper, Vitamin E, Silica, MCT Oil.

Moerie's hair growth supplement has a blend of natural plant-based ingredients. It comes in quirky transparent capsules so you can see what's inside.
It's formulated to treat vitamin deficiencies so you can grow thicker and longer hair, and so it feels better and healthier overall.
How Does Moerie Work?
Moerie uses a combination of vitamins, minerals, amino acids, and natural ingredients to give you a healthy scalp, prevent hair loss, and promote growth.
You can use one or two products at a time. But for maximum effect, we recommend using all of them as part of a complete hair care regimen.
Below are Moerie's active ingredients and what science says about them:
Fulvic Acid
Fulvic acid is a chemical compound found in clay, mud, sand, and mountain rocks. High amounts are also present in peat, which forms from partially decaying organic matter.
Proven Benefits: In a study, peat extracts have been proven to be beneficial for cosmetic hair treatments. Researchers say the fulvic acid from peat penetrates the scalp and stimulates hair growth.1
Fulvic acid promotes hair growth in men with male-pattern baldness.2 All Moerie hair products contain this ingredient.
Caffeine
Moerie's shampoo, hair mask, and hair growth spray contain caffeine.
Proven Benefits: When applied directly on the scalp as part of a cosmetic formula, caffeine reduces hair loss.3
Caffeine reverses the effects of testosterone on men with AGA. It helps prolong the anagen phase—the first and most important stage of the hair growth cycle.4
In women with AGA, it's the combination of testosterone and caffeine that maintains the anagen stage so that new hair can form.3
Biotin (Vitamin B7)
Some people may benefit from Moerie's hair growth serum spray. It contains biotin.
Proven benefits: Biotin has been shown to help with:4
Poor hair growth
Biotin deficiency
Uncombable hair syndrome (UHS)
Vitamin PP
The Moerie Hair Mask contains vitamin B3, also known as niacin or vitamin PP. It's the combination of nicotinic acid and nicotinamide, which can be good for your hair.
Proven benefits: Topical niacin increases hair volume in women with female-pattern alopecia or AGA. It gives them thicker hair after just six months of treatment.5
Is Moerie Safe to Use?
Yes. Moerie hair care products are safe to use on all hair types. They are cruelty-free, vegan, and free from artificial fragrances and coloring.
They only have natural ingredients—a plus for people who don't want chemicals in their hair. They don't contain harmful toxins such as:
Parabens
Silicone
Sulfates
GMOs
DMDMs
All of their hair care products are water-based and don't have any non-water soluble ingredients. This means they don't leave any icky residue on your hair.
Is Moerie Effective?
It depends. Moerie can work for many people. But it may not work for everyone. Generally, Moerie's products can help with hair loss and hair damage caused by:
Bad hair treatments
Hair products containing harmful ingredients
Poor nutrition and vitamin deficiencies
Pregnancy, menopause, and testosterone imbalance
They also contain ingredients that promote hair growth in male and female pattern baldness.
However, hair loss can be triggered by numerous factors. It may also be caused by an underlying condition that requires medical treatment.
It's best that you consult your doctor to see if you need other treatments to restore your hair.
My Moerie Review — Pros & Cons
I've tried dozens of hair products and have had my fair share of hair treatments. And the bitter reality is that not all of them are good for your hair.
Some have made my hair frizzy and difficult to manage. Others caused oily scalp and severe hair shedding. Over the years, I learned to choose better products.
Moerie Beauty is one of many companies to offer natural hair care products. I tried it for over a month and was satisfied with the results.
Things I Like About Moerie
1. Uses natural ingredients
Moerie products have an all-natural formula. Each one is made with 100% natural ingredients. They don't contain parabens, silicone, sulfates, and other potentially harmful chemicals.
2. Provides instructions
The packaging includes easy-to-follow instructions on how to use their products. Moerie also has guides posted on the Frequently Asked Questions (FAQs) of their website.6
Following these steps is important. It ensures you infuse damaged hair follicles and hair strands with ingredients that can repair them and encourage new growth.
3. Smells amazing
I'm very particular with how a product smells. Strong floral odors usually make me dizzy and give me headaches. I tend to prefer a fresh scent that isn't too overpowering.
Moerie uses a natural orange extract for most of their hair products (and they smell great too). That way, you won't get nauseous from the different smells.
4. Comprehensive hair loss treatment
Moerie provides a complete hair loss program with five products. When used regularly, you'll have long and luscious hair in weeks.
For the best results, you should use them in this order:
Step 1: Mineral Hair Repair Shampoo
Step 2: Mineral Hair Repair Conditioner
Step 3: Ultimate Mineral Hair Growth Spray
Step 4: Hair Growth Mask
Once a day: Hair Growth Pills
5. Feels great on your hair
In the weeks that I used Moerie's hair products, they didn't leave unusual residue on my hair. My hair felt softer and smoother.
I also noticed that I experienced less hair loss and that my hair had more volume than usual. It had a healthy shine, and I didn't have to deal with dry or oily hair.
Things I Don't Like About Moerie
1. Wasteful packaging
Moerie's hair products have a beautiful organic design that matches their natural formula. But their packaging is also wasteful and not very nature-friendly.
Each bottle is individually wrapped in a cardboard box. They also use tough plastic instead of recyclable glass for the Moerie Shampoo & Conditioner.7
2. Supplement is sold separately
Moerie's Hair Growth Supplement isn't sold together with the rest of its hair care products. You have to purchase it separately through Amazon.
How Much Does Moerie Cost?
Moerie's hair care sets cost anywhere from $56.99 to $139.98. Individual products are sold for $29.24 to $32.49 each.
The availability of these products and their prices may vary. It depends on where you're buying them and if you're purchasing one-time or with a subscription.
Below is a breakdown that compares the cost of Moerie's hair care sets on Amazon and Moerie.com:
| | | | | |
| --- | --- | --- | --- | --- |
| | One-Time Payment on Moerie.com | Monthly Subscription on Moerie.com | One-Time Payment on Amazon | Monthly Subscription on Amazon |
| Essential Starter Kit | $69.99 | $56.99 | $58.49 | N/A |
| Ultimate Growth Kit | $104.99 | $64.99 | $83.99 | $75.59 |
| Ultimate Growth and Repair Kit | $139.98 | $69.99 | $83.99 | $75.99 |

We recommend that you subscribe to Moerie.com for bigger savings. The only drawback is they don't sell products individually on their website.
If you only want to purchase hair care products you've run out of, you can buy them through Amazon for $32.49 (with a one-time payment) or $29.24 with a subscription.
Moerie's Hair Growth Pills are also exclusively available through Amazon for $58.29 per bottle of 60 pills—enough to last you a month.
Moerie customers who purchase through their website get free shipping to seven countries. This includes Australia, Austria, Canada, France, Germany, United Kingdom, and the United States.
Natural Hair Regrowth for Men & Women
Many people struggle with thinning hair. Unfortunately, hair loss treatments like platelet-rich plasma (PRP) injections and hair transplants can cost you $5,000 to upwards of $10,000.
Minoxidil is a cheaper alternative for regrowing hair. But it's also been linked to negative side effects, especially with long-term use.
Moerie gives you a safe and affordable way to regrow your beautiful hair. Its range of products contains natural ingredients that reduce hair loss.
How We Evaluated Moerie
Our team dedicated time to researching the latest studies on hair loss and treatments for promoting hair growth.
We then evaluated Moerie based on the following criteria:
Brand reputation
Ingredient quality
Safety for use
Value for money
Customer reviews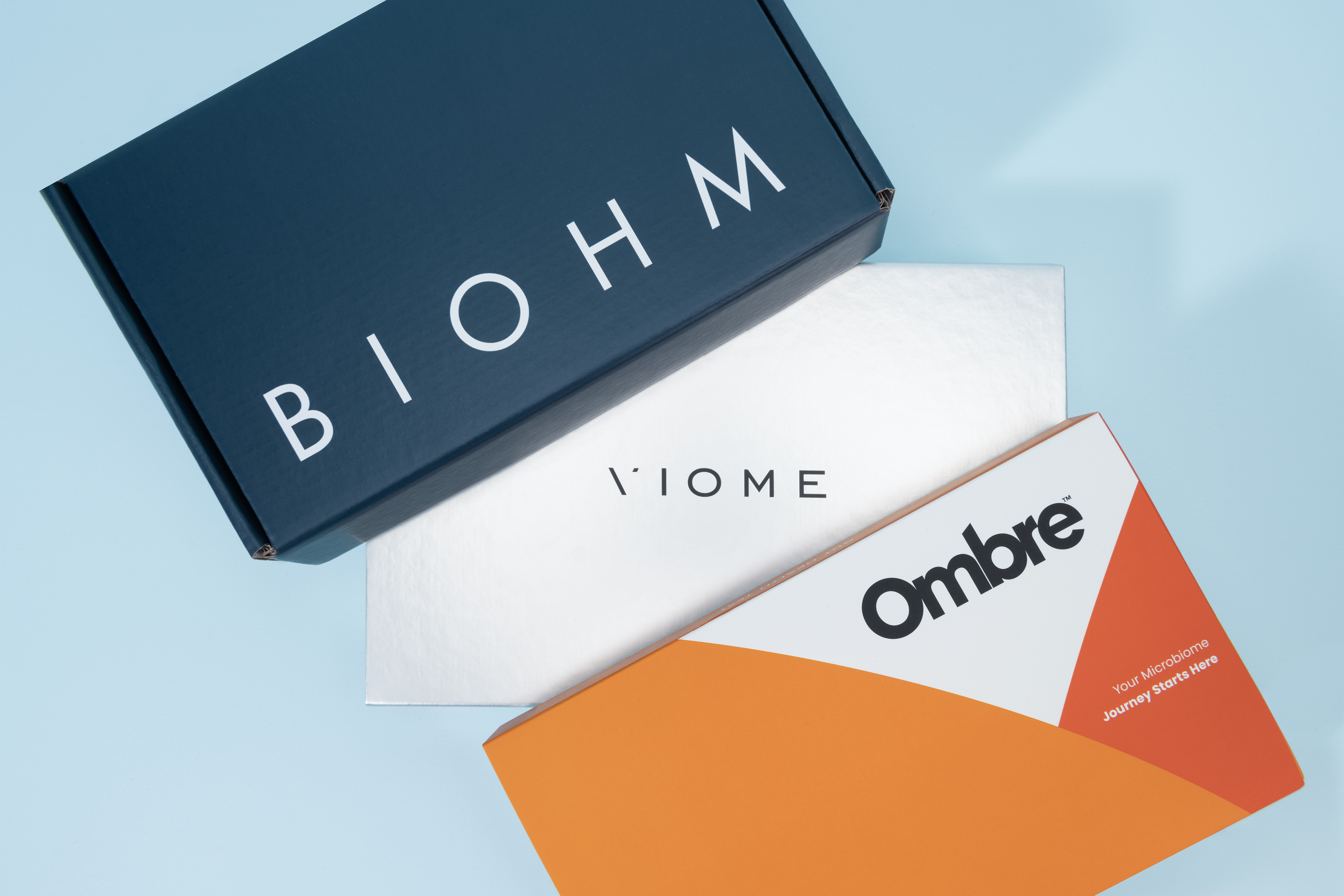 Best Microbiome Test
Looking for the best microbiome kit on the market? Look no further! Our review round-up page has all the information you need to make an informed decision.