Mana Overview
What is Mana?
Mana is an all-vegan meal replacement with various products designed to suit the type of lifestyle you live in.
Mana, like other meal replacement shakes, aims to be a standalone form of nutrition. It contains everything that the human body needs to function, and as I will show later in this review, is a better option than much of the food an average American eats.
ManaDrink is a 330-calorie ready-to-drink shake while ManaPowder is a 400-calorie shake you have to mix yourself. Both are great meal replacement options regardless of who you are.
Here is my rubric for evaluating meal replacement shakes:
How much protein is there?
Are the ingredients high quality?
Does it taste good?
How much does it cost?
Is it filling?
1. Protein in Mana Shakes
Like many of the base meal replacement shakes, the protein-carb ratio is a bit lower than I would like. If you consume only Mana Shakes for a day, though, you would get 100g of protein. Which isn't terrible.
But for someone like me who consumes a few of these throughout the day usually, it would be nice to have a bit more. If you are looking for high protein shakes, other brands have "sports" shakes, things like Huel Black.
2. Ingredient Quality
When I evaluate ingredient quality, there are usually a few tells: what is the source of Vitamin B-12, where does the protein come from, etc. Unfortunately, Mana doesn't list the source of B-12 in their nutrition FAQ.
On the positive side, their sources of magnesium and other minerals appear to be solid. The majority of the protein comes from soy, and I would prefer that pea or brown rice protein comes first. Nonetheless, it's pretty decent.
Overall, Mana's nutrition list is pretty decent. Though it isn't the highest out there, it is certainly up there.
3. Taste
If you are looking for a dessert tasting meal shake, Mana will probably not be for you. It has a very neutral taste when compared to other brands and focuses on the performance niche of meal replacement.
Mana shakes are something you can modify and drink every day without burning out on an excessively sweet or singular flavor. You are able to add your own ingredients like banana or peanut butter (or make recipes from Mana's website.)
Mana passes my taste test for something I can drink regularly, but it has stiff competition in my books for something I would use every day.
4. Cost
Mana costs a bit more than Soylent and Jimmy Joy but is on par with other niche shakes at about $1.77 a meal. It is slightly cheaper than Huel.
The ingredients are slightly higher quality than Soylent or Jimmy Joy, so maybe paying a little bit more is worth it to you. It's within that range if it's something you like and only a big deal if you are trying to be ultra efficient.
You can see the prices on the website and compare here.
5. Satiety
Mana is about average, according to my own tests, in terms of how filling it is. It's hard to say because it wasn't a shake that I have been drinking every day, or one with which I've tried a Soylent/Meal Replacement only diet.
Reviews from Reddit also comment on its slightly chewy texture, which I also noticed. It reminded me of Feed, a european brand with that similar sort of gumminess which sort of tricks me into thinking I'm eating rather than just drinking.
Overall, it feels and tastes a bit more like food than Soylent or Jimmy Joy, but nothing to write home about in terms of how full I felt. I could go about 3.5 hours before really needing to eat again, so it works OK for breakfast or combined with something at lunch.
The Origins of Mana
Mana was founded in 2014 by Jakob Crejcik in Czechia as a solution to a problem.
Everything "Czeched" out with his philosophy because today Mana is emerging as a major player in the meal replacement space.
Ok, enough with the mind-numbing puns, let's talk more about Mana.
Central Europe was lacking Soylent back then. And as many of you know, Soylent still does not do European shipping or have a European hub, so people like Jakob took matters into his own hands.
Mana is a meal replacement product based on scientific evidence. All products are laboratory tested and each new version is reviewed and formulated by registered food scientists. You can see the commitment to nutrition and quality they have by looking at the nutrition facts here.
Mana came to the US in 2019 as a direct competitor to Soylent, which makes sense given the similarities. Mana was able to conquer the central European market, but is making a splash with US customers as well.
Why Trust My Review?
Since Soylent entered the market in 2014, I've tried dozens of meal replacements—from powder mixes to meal bars, and even ready-to-go meal shakes.
I've compared their ingredients, nutritional quality, taste, and texture–and picked out products that I believe meet the best standards. The first time I saw a true meal replacement product was when I read about it in the first VICE soylent article back in 2013.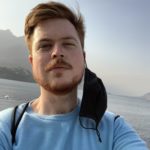 I want to help you reach your nutrition goals just like I have. So you can count on me to give you solid advice about what meal replacements work best.
Our in-house nutrition experts help ensure the accuracy of my information by reviewing them before publication.
The Mana Meal Replacement Line
ManaPowder (Mark 6)
Mana Powder Meal replacement (mixable shakes) was the first offering from Mana and continues to be their flagship product. Meal replacement powders offer complete nutrition at an affordable price.
ManaPowder comes in 2 different flavors, both of which tend to be a lot more neutral than other stronger tasting meal replacement products from other shake brands. This is because Mana advertises itself as a base powder that can be altered by add-in flavors (as seen on their product website with a selection of recipes.)
Mana Origin is the original "soylent", neutral tasting powder. Mana powder in the origin flavor tastes a bit like its base ingredients. A bit starchy, slightly sweet with hints of oatmeal. Chocolate flavor is a bit stronger, but I would say not by much.
ManaDrink (Mark 6)
Mana drink is the ready-to-drink option, similar to bottled soylent. Just like the powder, ManaDrink shakes provide all the nutrition that a human being needs.
The mana ready-to-drink shakes are a convenient solution for those who are unable or unwilling to take the time to prepare powdered meal replacement shakes.
These shakes are also only subtly sweet, suitable for modification and daily drinking. Both the choco and origin flavors are bland, but I would say this is a pro for people who drink a lot of these shakes and might get sick of the shockingly sweet dessert flavors of other brands. It's a bit more like "food".
You can order ManaDrink in packs of 12 bottles, each containing 330 calories (which is a bit less compared to other brands - usually ranging from 400-500 calories).
ManaBurger (Mark 1)
ManaBurger is the new "vegan" burger patty Mana is trying out, only available in certain European and US markets currently. The difference between ManaBurgers and other competitors is that ManaBurgers use less beans and lentils.
A vegan-style hamburger is nothing new, but Mana aims to offer a high quality product at a decent bulk price. Compared to the Impossible Burger, a main competitor, ManaBurger contains 1g more protein and 60 more calories.
It contains less carbs and more fat, which is a win in my book. You could even brand it as keto-friendly. And I don't think Mana will be coming out with a keto product anytime soon.
Overall, ManaBurger is an interesting, savory choice for those looking to mix up their selection a bit when it comes to diversifying a vegan, meal replacement lifestyle. It certainly helps to break up some of the monotony of a 100% meal replacement diet.
The Mana Experience
Mana Packaging
Mana comes packaged in 35-meal bags, unless you buy the Family Pack. The Family Pack is a huge 140-meal bag, suitable for those drinking A TON of these shakes or maybe to keep in your house.
As we saw during the last year with brands like Soylent selling out, Mana Family Pack makes a great emergency meal replacement option to keep in your house, especially in the case of an emergency (regardless of whether you consider yourself a doomsday prepper or a sensible planner).
Another alternative Mana package you can order is the sample pack.
At $20, this pack contains a single meal of Mana Chocolate and Origin in both powder and ready-to-drink formulas for a total of 4 meals. Perfect for someone who wants to try Mana without making a big commitment.
"Packing is about the same between Soylent and Mana. It shows up in a cardboard box with seven bags inside, roughly the same size as Soylent. The bags have a nice Ziploc-type closure at the top.
The plastic scoop Mana sends is a little smaller in diameter at the top with more depth, which makes it a smidge harder to get a good scoop but vastly easier to deposit said scoop into water bottles.
I mostly drink out of an insulated wide mouth 20oz Kleen Kanteen, and Mana's scoop makes it much, much easier to scoop directly into the bottle."
Mana Taste
As I mentioned earlier, Mana is one of the most neutral tasting meal replacement shakes out there. I would compare it to earlier versions of Soylent, back before it had mass appeal.
But I would say if you are someone who likes to customize the shakes or drink A LOT of them, this could work out in your favor. When I was doing a 100% meal replacement diet, I found that I was getting sick of the Banana, Cookie, Vanilla, etc type shakes.
I would say it tastes pretty decent. Slightly sweet, consisting mostly of an oaty/mealy aftertaste that is actually quite nice. Very subtle. Don't order Mana expecting the type of sweetness you do with other shakes.
"TL;DR - I prefer Mana Origin to Soylent Original because of better texture, less mess, slightly more neutral flavor profile."
I was really surprised by how good the ManaBurger tastes. For something that seems to keep a lot of the ingredients of the regular ManaPowder or ManaDrinks, it actually tastes a lot like beef.
I'm still working through the massive amount of patties they send you, but oddly enough this is the best protein-ratio product that Mana offers.
Mana Texture
Mana's texture is extremely fine and slightly oily in its powder form, leading some people to complain of issues with consistency in the shakes. The powder has a tendency to clump up, I found, when it is simply shaken.
I always bypass this problem because I'm a huge fan of using a blender to make these shakes. For me, Mana is extremely creamy and a bit thick when left in the fridge for a while - which is something I prefer.
Here is a review from reddit that talks about the experience for someone who just shakes the powder:
"It taste like a mid-tier powder. Now that doesn't mean it's bad, but I can just tell from the formula that it's not super coherent. It's smooth with the onset, but quite gummy afterward and the mouthfeel has a lot of gummy consistency to it as well. That is me nit picking, but I will say that KetoChow has a similar amount of gum in it, and the reaction is that while it is light and smooth, it makes you kind of want to chew while you drink, which seems unnecessary."
Mana Flavors and suggested Mana Recipes
Mana flavors are frequently described as "bland", which may or may not be to your liking. For me, at least, this opens the door to possible flavor additions like those that Huel offers.
My usual addition is cinnamon and stevia which makes the powder taste a bit more like cookies.
The Mana site offers a list of recipes to help break up the monotony of drinking regular meal replacement shakes every day.
They don't offer many flavors, so you could try doing some DIY and create a "Mana Coffee" flavor by replacing some of the water with espresso or coffee.
For me though, the carbohydrate content in Mana is pretty high. I recommend getting some stevia if you like it sweeter and adding some natural flavors and spices.
They even have "Mana Cookie" recipes, in which you can use some of the powder to do a little baking. I'm not sure what the end product is like, but I'd like to try it one of these days. For now, if you want Mana variations like this, the impetus is on you.
In the future I'd like to see different Mana flavors and iterations. Hopefully we will eventually see something like a Mana Bar or new Mana flavors in both the ready-to-drink shakes and powder.
Mana Meal Replacement and Nutrition
How is Mana Nutrition?
Mana Nutrition is pretty good. It reminds me of the path Soylent seemed to be taking before it pivoted to more easily sourceable, and maybe controversially - cheaper ingredients.
Mana derives its nutrition from diverse sources.
6 types of protein: soy protein, pea protein, brown rice protein, oat protein, hemp protein, algae protein. While I wish soy wasn't the main component, you can see that they are doing a good job at diversifying.
6 types of fats, high in omega 3 and 6: canola oil, algae oil, coconut oil, sunflower oil, oat oil, flaxseed oil. These are all healthy fats with different fatty acids, providing everything you need.
Diverse sources of fiber and carbohydrates: maltodextrin, oat fiber, isomalutose, inulin, carrot fiber. These are all low-glycemic index carbs, and my stomach is happy to see a bit less flax.
And finally, something I'm happy to see: increased potassium. I've talked before about how important it is to satiety to get enough potassium, fiber, and magnesium. So it's great to see Mana increase all those factors in the new formula.
Mana is laboratory tested and designed by food scientists to mimic real, healthy food and contribute macronutrients and micronutrients from diverse sources - just like you would find in healthy human populations. Other meal replacements usually use one or two sources to fulfill dietary requirements.
Besides that, Mana will last for 18 months indoors and kept away from sunlight. You can save some money per meal and order the larger-sized family pack.
Mana Shakes and Weight Loss
Mana shakes have a good amount of protein and fiber. According to the research, a lower-carb diet can keep you healthier. Mana has a decent ratio of protein-carbs-fat, albeit maybe a bit less protein than I would like. For the average non-athlete, it's perfect, but I would need to supplement more protein for myself.
The average American diet is lacking critical nutrients that assist you with weight loss. In fact, 3 of the most important ones for feeling full: Fiber, Magnesium, and Potassium. Without these, especially fiber, the stomach is triggered to be hungrier sooner. Mana has revamped their fiber for their products in their newest versions.
I can speak from my own personal experience and having lost over 130 lbs with the assistance of meal shakes. You CAN use meal replacement shakes to help you too. We will talk about my experience in future articles. Start slow and replace one meal you normally have trouble with, like lunch, and go from there.
u/Tonius42 on reddit talked about his experience using Mana to make weight loss a lot easier:

"Let me start out by saying that I am a 32 year old male who has struggled with appetite and gaining weight my entire life.

….

I cannot stress enough [how important] it is for people that have issues with appetite. I would highly recommend this product to anyone who is looking for a solid meal replacement and have not found the one for them yet."
Mana and the Body
One of the great things about Mana is that it uses a blended fiber source, coming from 8 different sources including carrots and oats.
I've mentioned before that my stomach had some problems with Huel shakes (despite the great nutrition in Huel) because of the large amount of intact flaxseed fiber.
I had absolutely no problems with Mana.
This could be because a decent amount of its fiber is soluble. But in any case, I had a day where I drank 2-3 shakes in a row and felt great. If you have IBS problems, this might be a great shake for you to try.
In terms of hunger, I can usually last around 3-4 hours on one blended Mana shake.
One thing I do with Mana and pretty much every brand of meal replacement shake I use is to use a blender and then chill it. As I mentioned, Mana has a bit of a gummy texture compared to other shakes, and I think when the fiber gels up in the fridge it keeps me fuller longer.
Other than that, I definitely feel better (and more energized) drinking Mana than I would eating pretty much any other lunch I would choose. Especially fast food. Mana is a lot easier to digest than fast food, etc, and there is zero post-meal crash.
Overall Experience with Mana
I always refer back to my rubric for evaluating meal replacement shakes before making any sort of judgment about a particular brand. I still have some experiments to do with Mana, like a week-long Mana-only trial to see how well it keeps me going in terms of energy.
Mana has a lot of potential in this industry, but I wasn't blown away by my experience using Mana. It seems to be going for a bare-bones original soylent type of vibe. Not getting too crazy yet with any flavors or other options.
The ManaBurger was a surprise and probably the best thing to come from trying the brand for me. It tasted really good and I could see myself using it instead of shakes for certain situations.
The one thing stopping me is the cost and convenience. I try not to cook, and I'm extremely frugal. The Mana Family Pack is a good option if you are drinking a lot of shakes, and puts Mana on par with the cheaper options.
Overall, I will return to Mana and keep an eye out for their new products. I prefer Mana to soylent, especially the texture, but there are other brands right now like Huel that are my go-to's.
ManaBurger was one of the best things I got out of my trial using Mana Meal Replacements. I was surprised by how good it tasted. I was always one to be wary of trying vegan burgers, and some of them even grossed me out.
As someone constantly looking for high-protein meal replacements and easy options, I think Mana Burger was the best grab from the bunch. Hopefully, Mana will diversify their product line even more in the coming years.
Pros
Fast Shipping
Responsive Support
Variety of macronutrient sources
Cons
Lack of flavors
More expensive
Mana FAQ
Where can I buy Mana Meal Replacement Products?
Mana meal replacement products are currently only available through their website here.
The one great thing is that Mana has extremely fast shipping and response times from their support, which I can attest to. A Mana subscription reduces the price too.
How is Mana Shipping and Support?
Mana sports one of the best shipping and response times in the industry. When I messaged them to answer one of my questions, they responded to me within 12 hours.
After I ordered my first products for this Mana review, the order was sent out the same day. I received my subscription order, with free shipping, within 2 days.
Overall, Mana has given me the best shipping and support services I have experienced within this industry so far.
How do Mana products compare to other meal replacement shakes?
I like the nutrition, texture, and taste better than Soylent.
However, it does cost slightly more for a regular size package. I think if you forced me to choose, I would prefer it to Jimmy Joy too.
But Jimmy Joy offers smaller packs and many more flavors. And yet, there are other brands like Huel that offer more options and more customized nutrition.
Refer to my rubric above for more specific details. I suggest you order one of the Mana Sample packs to get an idea if it is something that you would like.
Are Mana Shakes and other products Vegan or Vegetarian?
Yes. All of Mana's products are 100% vegan and contain 0 milk or meat products, including the Mana Burger.
Mana meal replacements are a great option for people looking to reduce their meat consumption, help the environment, and eat healthier.