Low calorie-dense foods can help you stay filled and satisfied while not worrying about your calorie intake since you can eat a lot of them without consuming too many calories.1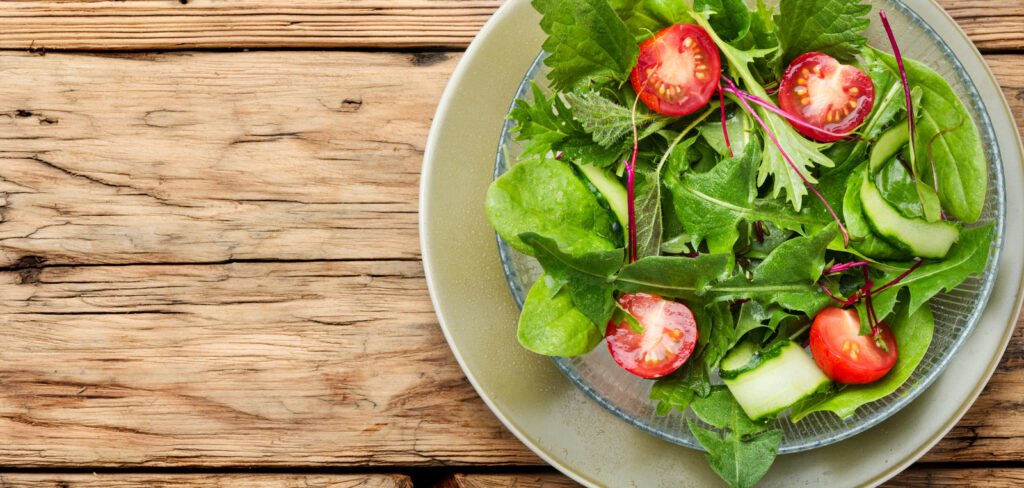 Low Calorie Density — What Is It?
Calorie density is a way of measuring the number of calories in a given amount of food. The more "calorie-dense" a food is, the more calories it contains.
For example, a pound of grapes contains over 300 calories, while a pound of doughnuts contains more than 2000 calories.
Both foods weigh the same, but the latter contains more calories. It's because low calorie-dense foods have a low calorie-to-weight ratio.
Switching to a low-calorie-dense diet can help you lose weight. It can help you achieve a calorie deficit, which is important in weight loss.2
A calorie deficit occurs when your caloric intake is less than the amount of calories your body burns.
This is particularly true if you've been eating more calories than your body needs or if you expend less energy than the amount of calories you consume.
Many diets encourage you to eat more low calorie-dense foods and eat fewerhigh caloriedense foods. This can help limit your daily calorie intake without compromising your nutritional needs.
What Are Low Calorie Dense Foods?
Low calorie-dense foods contain a small amount of calories per serving. Some examples are:
Vegetables, especially leafy green vegetables
Lean proteins, including chicken, white fish, and turkey
Fruits with high fiber and water content, especially berries
Reduced-fat milk and yogurt with no added sugar
Whole eggs which are packed with protein
Some starchy carbs including legumes and root vegetables
Water, coffee, and tea
Low calorie-dense foods are also highly nutritious. They contain plenty of vitamins, minerals, and other micronutrients. Nutritionists sometimes refer to them as nutrient-dense foods.
On the contrary, high calorie-dense foods contain more calories and fewer nutrients per serving. Some of them even have "empty calories" and have zero nutritional value like sugary drinks, fast food, and junk foods such as potato chips.
Foods with high calorie density aren't always unhealthy. Many of these foods like olive oil or avocadoes are rich in healthy fats.
However, you need to limit the amount of high calorie-dense foods that you eat, especially if your goal is weight loss.
To lose weight, you have to eat healthy and satisfying foods, without adding too many unnecessary calories to your daily diet.
Weight loss diets like Noom and calorie restriction usually call for these kinds of food.
Low Calorie Foods vs. Low Calorie Density Foods
A low-calorie diet is about reducing the total amount of calories you consume. It doesn't necessarily consider the nutrition of food.
Low-calorie foods can help you lose weight, but it's rarely effective long-term since it will likely stop you from eating your favorite foods. You may experience cravings eventually and binge-eat as a result.
While effective in the short-term, this diet has its drawbacks, too. In many cases, when someone cuts back on calories, they don't get the nutrients their body needs to function optimally.
Examples of low-calorie options lacking in nutrient value include lean red meat, preserved fruits, and dried fish.
Dieting with a focus on low-calorie foods requires constant calorie counting. For many, this process can be too tedious.
Focusing on eating low calorie-dense foods means you don't need to count calories. In most cases, people are full before they eat too many calories.
It's because low-calorie-dense foods have a high water content and lots of fiber. Water and fiber make up the bulk of your diet. They can satiate you and make you feel full for longer periods.
To avoid malnutrition when cutting calories, eat low-calorie and nutrient-dense foods, such as:
Fruits and vegetables
Low-fat dairy, including skim milk and cottage cheese
Whole grains
Herbs and spices
On a low calorie-dense diet, you might consume the same number of calories you would on a low-calorie diet. The difference is that you will feel satisfied with fewer calories, and still get plenty of nutrition while you lose weight.
Low Calorie-Dense Foods & Weight Loss
Eating low calorie density foods leaves you feeling full for a longer time. You won't need to eat as often to feel satiated.
Eating less frequently can help you limit your calorie intake and also help with weight management.
If you want to follow a low calorie-dense diet, here's what you can do:
Eat less processed foods and choose more whole foods like fruits amd vegetables
Choose lean meats with better nutrition, such as fish and chicken
Eat more foods rich in micronutrients and antioxidants.
Eat a well-balanced diet
Try the Noom Diet Plan
How to Lose Weight with a Low Calorie Dense Diet
For many people, low calorie-density diets seem like a drastic change in their daily calorie intake. Even if you're eating the same volume of food, it can take some getting used to.
This is why it's so important to develop healthier eating habits with balanced nutrition in mind.
Replace High Calorie Density Foods with Low Calorie Dense Foods
The calorie density approach doesn't mean you should deprive yourself of food. Instead of stopping yourself from eating, try making healthier food choices.
This means eating low calorie-dense foods when you feel hungry—doing this allows you to eat more without surpassing your recommended calorie intake.
Eat Healthier Alternatives
You don't need to eliminate your favorite foods from your diet. Eating them less frequently and in smaller quantities is the best way to go if you want to lose weight.
You can also replace your guilty pleasures with healthier alternatives. Instead of milk chocolate, you can eat dark chocolate to satisfy your sweet tooth.