Key Takeaways
Our verdict: I was impressed with Livewello. It helped me better understand my genetic history and was pretty user-friendly when it came to information regarding my personal DNA analysis.
Livewello helped me take a deep dive into my raw genetic data and taught me more about my genetic predispositions to various diseases.
I also liked Livewello because it has:
A gene library with hundreds of health reports
A ​Genome-Wide Association Studies (GWAS) tool covering 52,000 genetic variants linked to health conditions
A "Gene Template Builder" for personalized gene reports
With its extensive features, exploring and using the platform was a little tricky at first. But as soon as I got used to it, it was a little easier to learn more about myself and my genetic information (all based on my raw DNA data).
About the Company
Livewello is a company that deals with raw genetic data analysis. They help people understand what our DNA might be saying about our health. They're trying to make DNA information easy to access and understand.
Livewello is great because you can upload raw data, even if it's from other DNA test companies like 23andMe, AncestryDNA, or Family Tree DNA.
They have user-friendly tools and resources to explore your genetic makeup so you can learn more about your risk for different diseases.
This makes Livewello a trusted partner for better health. The company is all about providing valuable insights that can help make informed decisions about health based on your unique genetic profile.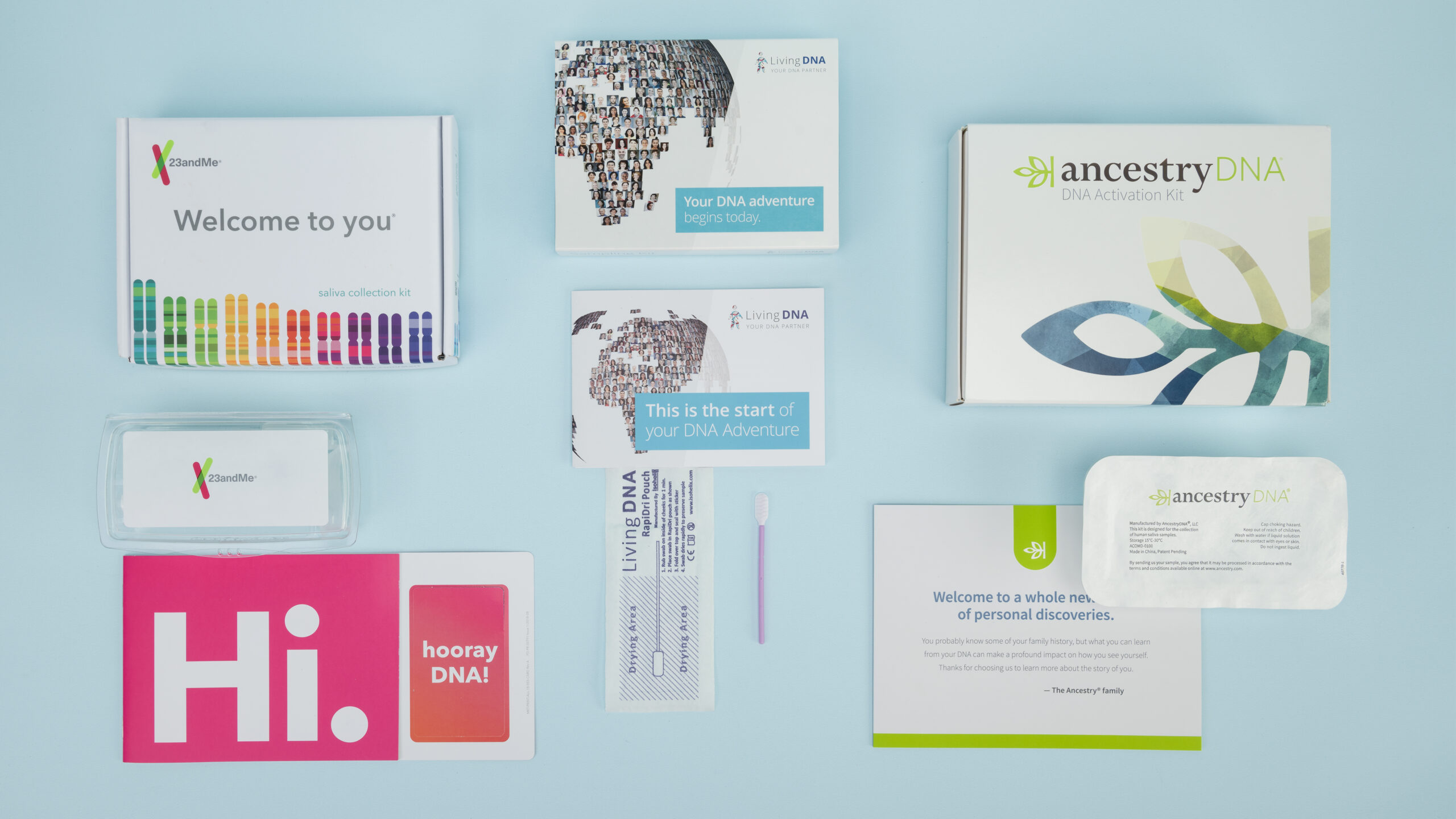 Best DNA Kit
Don't miss out on the opportunity to learn more about yourself. Read our best DNA test page to find the best one for you.
Livewello Product Review Summary
We read hundreds of Livewello reviews and observed these pros and cons were the most commonly shared by users:
Pros
Thoroughly examined raw genetic data to reveal personal health information about thousands of health-related genetic markers
Provided updated reports as new genetic markers are found
Offered access to a library of free health reports to assist in exploring various aspects of your genetics
Allowed the creation of personalized pages depending on your health interests
Allowed tracking of laboratory results for better health management
Allowed uploading of raw DNA data from other companies (so you don't have to spend for another test—if you already have your data from another company, you can use it here)
Cons
Some features and health data can be tricky to navigate, especially if you're new to genetic analysis
Livewello doesn't offer DNA testing
Limited raw data in standard reports and required added cost for more comprehensive reports
Why Trust Us
KnowYourDNA is committed to making healthcare more accessible to the public, which is why we feature products that meet industry standards.
We only choose at-home kits with reliable testing methods and science-backed reports to improve your health.
Our in-house medical experts help ensure the accuracy of the information we give to our readers by reviewing them before publication.
Livewello's Genetic Analysis: What Can You Expect?
When using Livewello, you can expect a complete genetic analysis of your raw data. It can give detailed insights into your predisposition to various health conditions.
Learning resources are readily available. With your raw DNA data, you can access a gene library with hundreds of free wellness reports.
What Does Livewello's Health Report Offer?
The platform offers in-depth reports on thousands of disease-related genetic markers (single nucleotide polymorphisms or SNPs). This can ensure a deeper understanding of your genetic makeup and health data.
Livewello also keeps your reports updated with regular updates as new genetic markers and research surface.
You can customize your gene reports using the Gene Template Builder to focus on specific health concerns or genes of interest.
Livewello is compatible with raw data from popular direct-to-consumer testing services like 23andMe, AncestryDNA, and Family Tree DNA.
While it offers much information, remember there might be a learning curve. Moreover, certain features may require a one-time fee or subscription.
Delving into Variance Reports: Why Are They Important?
Livewello's Variance Reports are critical components of their genetic analysis. These reports provide in-depth details into specific genetic variations or SNPs.
With Livewello's Reports, you gain a personalized understanding of your unique genetic makeup and how it relates to your health.
It can help assess your genetic risks for specific diseases, offering valuable information that empowers you to take proactive steps for prevention or early detection.
These reports are crucial in making informed decisions about your health. They enable you to tailor your health strategies based on your genetic profile, all based on your raw DNA data.
Gene Templates and Their Relevance
LiveWello's Gene Templates feature is like a toolbox that lets you create customized gene reports as long as you upload your raw data file.
Gene Templates are helpful if you're interested in specific genes or genetic markers related to your health or traits. You can pick which genes to focus on and learn more about.
After selecting particular genes, Livewello will create a special gene report just for you. This report will explain how these genes might affect your health.
Remember that the reports aren't static. They may get updated regularly, ensuring you're up-to-date with genetic discoveries.
Ordering and Receiving Your Results: The Livewello Experience
Ordering and receiving results from Livewello is easy because you can do everything online.
How to Order a Test: A Step-by-Step Guide
To order from Livewello, follow these steps:
Before using LiveWello, prepare raw genetic data from a direct-to-consumer genetic testing service like 23andMe, AncestryDNA, or Family Tree DNA. Access your genetic raw data file and download it from the testing service's website.
Visit the LiveWello website to begin ordering.
If you don't have a LiveWello account, make one. You need to provide your basic information and set up your login credentials.
LiveWello may offer different payment options. Choose between a one-time fee and a subscription service.
Follow the instructions on how to upload raw data files.
Once you've uploaded your raw data and made the payment, Livewello will send you a confirmation email.
How to Get Your Livewello Results
To receive your results, here's what you need to do:
After processing your raw genetic data, you can access your genetic reports. Log in to your LiveWello account or click the email notification link to access the reports.
Inside your LiveWello account, you can access several reports, including Health and Variance Reports, Gene Templates, and more. Explore these reports to learn about your predispositions, health insights, and customization options.
LiveWello regularly updates your genetic reports as new research and genetic markers become available. Be sure to check back periodically to stay informed.
Interpreting Your Results
Interpreting your Livewello results is important in understanding how your genes may impact your health and well-being. Here's how you can make sense of the results:
Start by looking into the Health Reports section. This is where you can find a summary of your genetic health. Look for any mentions of increased or decreased risks for certain conditions.
Take some time to understand the terms used in your reports. LiveWello has explanations to help you out. Don't hesitate to do a quick Google search if you encounter unfamiliar words.
Explore the reports to dig into the nitty-gritty of specific genetic markers. These reports can give you a more personalized view of how specific genetic tweaks might affect your health.
Use LiveWello's Gene Templates to create custom reports that focus on the genes or markers you picked. These reports are all about what interests you most in your genetics.
LiveWello offers valuable insights but is not a substitute for professional medical guidance or doesn't constitute medical advice. If you have questions or concerns about what you find in your reports, talk to a doctor. They can give you expert advice specific to your unique genetic makeup.
Benefits and Limitations of Livewello's Genetic Testing
Livewello can be a valuable tool for people wanting to learn more about genetics and its related to their health.
Advantages of Using Livewello
Here are some advantages:
Personal health insight – LiveWello provides a peek into your unique genetic makeup. It can help you understand how your genes might influence your health and traits.
Health risk assessment – Livewello reports can tell you if you have a higher or lower genetic risk for certain health conditions. Knowing this can help you make smart choices and catch potential issues early.
Customized tool – LiveWello lets you customize your genetic reports if you have specific health interests. You can easily select which genes you want to learn more about.
Regular updates – Genetics is a constantly evolving field. Livewello keeps your reports fresh by amending them with the latest research findings.
Learning resources – You can get easy-to-understand explanations with every report.
Connect with others – Livewello has a community aspect. You can connect with people who share similar genetic interests or health concerns.
Privacy – Privacy is important. You usually have control over your data, and you can delete your info and account if you ever decide to stop using the service.
A valuable tool for experts – While LiveWello isn't a substitute for a professional healthcare provider, you can use your reports to have more meaningful discussions with healthcare professionals.
Potential Concerns and Areas of Improvement
Here are some potential concerns that Livewello can improve on:
Complex reports – Some people may find other reports difficult to understand. Simplifying the language can make it more accessible to a broader audience.
Cost – While LiveWello offers useful information, some people might find it a bit pricey.
Connect with doctors – There should be a simpler way for users to share their gene information with healthcare professionals.
Livewello vs. Competitors: A Comparative Analysis
| | | | | |
| --- | --- | --- | --- | --- |
| Feature | Livewello | Genetic Genie | Self Decode | Promethease |
| Price | Starts $19.95 | Donations optional | Some plans at $250 | Starts $12 |
| Genes Analyzed | Over 600,000 | Limited SNPs | Large database | Large database |
| Health Insights | Yes | Limited | Yes | Yes |
| Custom Reports | Yes | No | No | No |
| User-Friendliness | Moderate | Easy | Moderate | Complex |
| Updates | Regular | N/A | Regular | N/A |
| Data Privacy | Clear | Limited | Limited | Limited |
Please note that specific details and offerings may vary. Check their respective websites for the most up-to-date and accurate information.
Livewello vs. Genetic Genie
Our pick: Livewello is our pick for its comprehensive reports and customizable gene templates.
LiveWello offers a wide array of genetic insights. This includes health status reports and customizable gene templates. It's suitable for people seeking comprehensive DNA data.
On the other hand, Genetic Genie focuses on raw data related to methylation, which is a first-line essential biochemical process in the transmission of life, playing a critical role in the modification of DNA.1
Livewello vs. Self Decode
Our pick: LiveWello is better if looking for comprehensive genetic information. Self Decode is a great option for detailed genetic analysis, but it is expensive.
LiveWello provides a lot of genetic details and is useful for health professionals and those who want in-depth insights.
Meanwhile, Self Decode is known for its detailed analysis, including lab test interpretations, which is great if you want to optimize your health using raw DNA data. The downside is it can be expensive, with plans over $250.
Livewello vs. Promethease
Our pick: Livewello is more user-friendly. Promethease has a more technical interface.
LiveWello is user-friendly and offers a wide range of genetic insights and health status reports. It's suitable for a broader audience.
Meanwhile, Promethease is more technical and is known for its extensive genetic database. It's a good choice if you're comfortable diving deep into your genetic data and have a scientific background.
Wrapping Up: Is Livewello the Right Genetic Service for You?
Livewello provides a lot of useful information. It can cover details about health-related genetic traits, ancestry details, and how your genes may react to medications.
Moreover, it has a unique feature of letting you customize your experience. You can generate personalized gene reports and explore specific aspects of your genetic profile.
If you're interested in using genetic insights to make informed decisions about your health and lifestyle, Livewello could be a valuable tool.
It personalizes your choices based on your unique genetics. However, it isn't a substitute for expert genetic counseling, especially concerning complex health issues.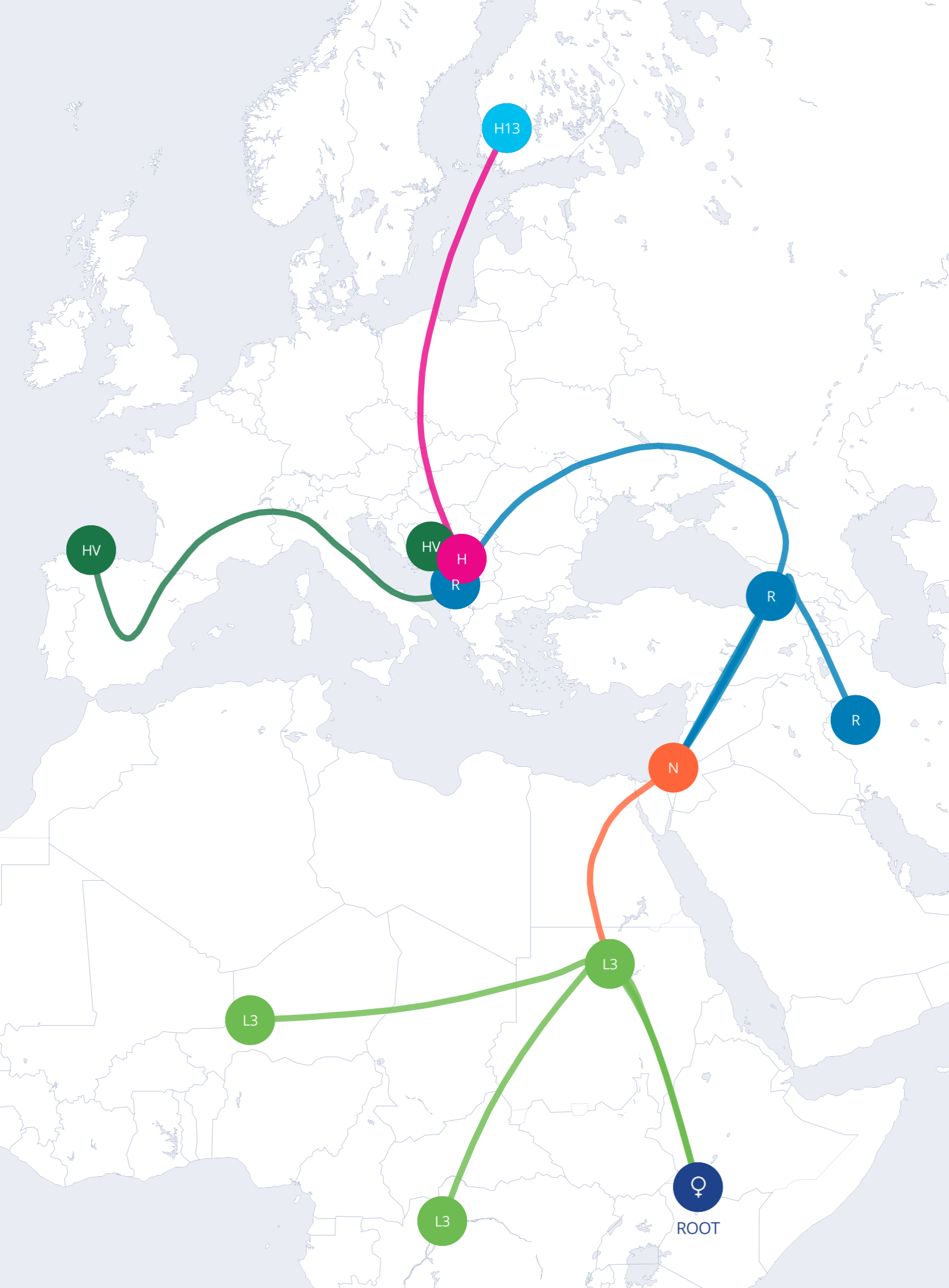 The Best DNA Test
Looking for a DNA test that's accurate and can tell you about your health and heritage?