LetsGetChecked tests make it easy to get tested for medical conditions. You can order health tests online and have them delivered to your home.
Some LetsGetChecked tests include:
Coronavirus test kit
STD screening
Ovarian reserve test kit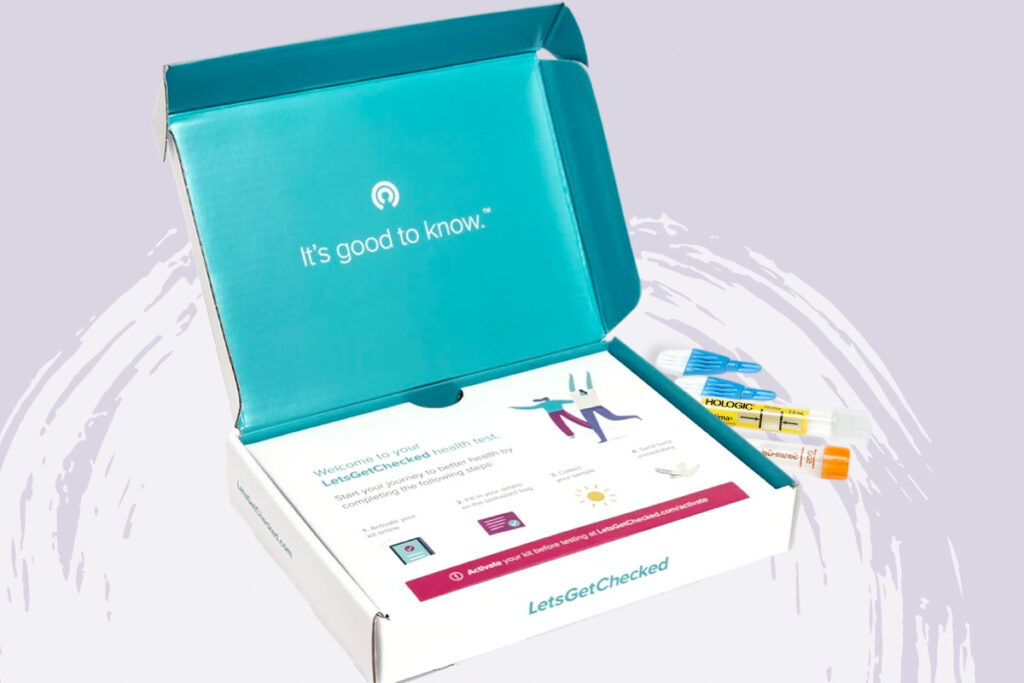 What is LetsGetChecked?
LetsGetChecked is a diagnostic company that offers a private and convenient way to be tested.
LetsGetChecked believes in empowering you to take charge of your life. This is why they want to make testing as convenient as possible for you. You don't need to make a visit to your doctor or submit samples to a laboratory.
It takes the entire testing process online, saving you time and sparing you from embarrassing situations.
LetsGetChecked wants you to take charge of your health and let the latest scientific technology be at the forefront of it. They want to give you all the information you need in the comfort of your own home and at your convenience, making them a great choice for anyone on-the-go.
What It Offers: The Types of LetsGetChecked Tests
LetsGetChecked provides at-home testing kits for many health problems. These tests can:1
Diagnose illness
Identify nutritional deficits
Monitor health conditions
Most of their tests can be purchased individually. However, some are only available in sets called panels which check for two or more conditions.
We gathered a list of some of the best at-home health tests from LetsGetChecked.
Note: Routine testing is highly recommended for anyone looking to stay on top of their health.
1. LetsGetChecked — Coronavirus Test for COVID-19
Recommended for: People with mild COVID-19 symptoms and individuals who have been exposed to those infected with the coronavirus.
Since the start of the pandemic, 40 million Americans have been infected with COVID-19.3
LetsGetChecked offers at-home coronavirus tests for individuals and travelers.
This test is approved by the U.S. Food and Drug Administration (FDA) for emergency use.3
COVID-19 bulk testing is also available for organizations such as schools, universities, and private companies. Each testing kit includes:
Lower nasal swab test
RT-PCR/TMA lab analysis
Online lab results within 24 to 72 hours
Official lab report
2. LetsGetChecked — Standard 5 Sexual Health Test
Recommended for: Sexually active individuals
Chlamydia, gardnerella, and trichomoniasis are the three most common sexually transmitted diseases (STD). Unfortunately, 80% of STDs cause no symptoms at all.
LetsGetChecked Standard 5 tests for these common STDs, as well other sexual health infections (like mycoplasma and ureaplasma).
If you test positive for chlamydia and trichomoniasis, you can learn more about your treatment options by booking a $39 virtual consultation with LetsGetChecked medical professionals.
Note: If you're sexually active, regular sexual health tests are highly recommended.
LetsGetChecked — Complete 8 Sexual Health Test
LetsGetChecked Complete 8 includes everything in the Standard 5 Sexual Panel. But it also tests for:
Gonorrhea
Syphilis
Human immunodeficiency virus (HIV)
It's an upgrade from our #2 pick (and costs about $100 more). We recommend this multiple STD screening if you want peace of mind and a better understanding of your sexual health.
The test works for both men and women. You only need to collect a urine sample and finger prick.
If you pay extra, you can discuss your test results with the medical staff and even get a prescription.
Below is a summary of LetsGetChecked sexual health tests:
| STD Test | Simple 2 | Standard 5 | Complete 8 |
| --- | --- | --- | --- |
| Chlamydia | ✓ | ✓ | ✓ |
| Trichomoniasis | ✓ | ✓ | ✓ |
| Gardnerella | | ✓ | ✓ |
| Mycoplasma | | ✓ | ✓ |
| Ureaplasma | | ✓ | ✓ |
| Gonorrhea | | | ✓ |
| Syphilis | | | ✓ |
| HIV | | | ✓ |
Pro tip: Standard 5 gives the most bang for your buck, but only if you're confident that you won't be needing treatment. If you think you do, opt for a Complete 8 Sexual Health Test Kit.
3. LetsGetChecked — Women's Health Tests
Recommended for: Women with hormonal imbalances or want to get pregnant
Women can order at-home lab tests to check their reproductive health and fertility status:
Progesterone Test
Ovarian Reserve Test
LetsGetChecked Female Hormone Tests provide a comprehensive overview of a woman's hormone levels.
The test checks for several biomarkers, including the follicle-stimulating hormone (FSH), luteinizing hormone (LH), estradiol, and prolactin.
Pro tip: If you're trying to get pregnant, we recommend getting the 3-month subscription for a Female Hormone Test. You need continuous monitoring to accurately assess your fertility status.4
Besides, it will save you more money to opt for a 3-month subscription at $90.30 per month than opting for a one-time purchase worth $129.
4. LetsGetChecked — Men's Health Tests
Recommended for: Men who want to check for hormonal imbalances or infertility
LetsGetChecked has a basic testosterone test. But they also offer male hormone kits for men who prefer a more comprehensive test.
| Biomarkers | Male Hormone Test | Male Hormone Plus | Male Hormone Advanced |
| --- | --- | --- | --- |
| Testosterone | ✓ | ✓ | ✓ |
| Sex Hormone Binding Globulin | ✓ | ✓ | ✓ |
| Free Androgen Index | ✓ | ✓ | ✓ |
| Oestradiol | | ✓ | ✓ |
| Prolactin | | | ✓ |
Pro tip: Men who want to increase their sperm count (and save money) should opt for the LetsGetChecked Advanced Male Hormone Test.
It gives the most value for your money while testing for prolactin. Recent studies show that high prolactin levels are linked to male infertility.5
5. LetsGetChecked — At-Home Wellness Tests
Recommended for: Everyone as a routine checkup
LetsGetChecked Wellness Test Kits assess a person's overall health. They can check for nutritional deficiencies, hormonal imbalances, and a range of health problems.
Here's a summary of the wellness testing kits they offer:
Nutrition Tests
General Health Tests
Disease Tests
Vitamin D Test
Home Cholesterol Test
Diabetes Test
Essential Vitamins Test
(Vitamins B12, D, and E)
CRP Test
(Predicts risk for
heart disease)
Diabetes and Heart Test
Minerals Test
(Copper, Selenium,
Zinc, and Magnesium)
Liver Function Test
Celiac Test
Micronutrient Test
(Essential Vitamins
and Minerals Test)
Kidney Function Test
Lyme Disease Test
Iron Test
Thyroid Test
Color Cancer Test
Omega 3 Test
Cortisol Test
6. LetsGetChecked — Biometric Screening
LetsGetChecked offers at-home biometric screening for enterprises. The package includes tests for diabetes, high blood pressure, and cardiovascular health. It also keeps health records of employees.
Biometric screening tests for and records the following information:
Health Testing
Health Record
Hemoglobin
Height
Glucose
Weight
Cholesterol
Body Mass Index (BMI)
High-Density and
Low-Density Lipoproteins
Waist and Hip Circumference
Triglycerides
Blood Pressure

Test results and records are uploaded to the LetsGetChecked dashboard. You can access their online database in real-time on the mobile app.
7. LetsGetChecked — Employee Healthcare Solutions
Health testing is also available for corporate-level institutions. LetsGetChecked offers the following:
Screening for HPV, prostate, colorectal, or colon cancer
Workplace wellness tests for nutrition, hormones, and overall health
Men and women's health test
Companies can choose specific tests they wish to provide their employees.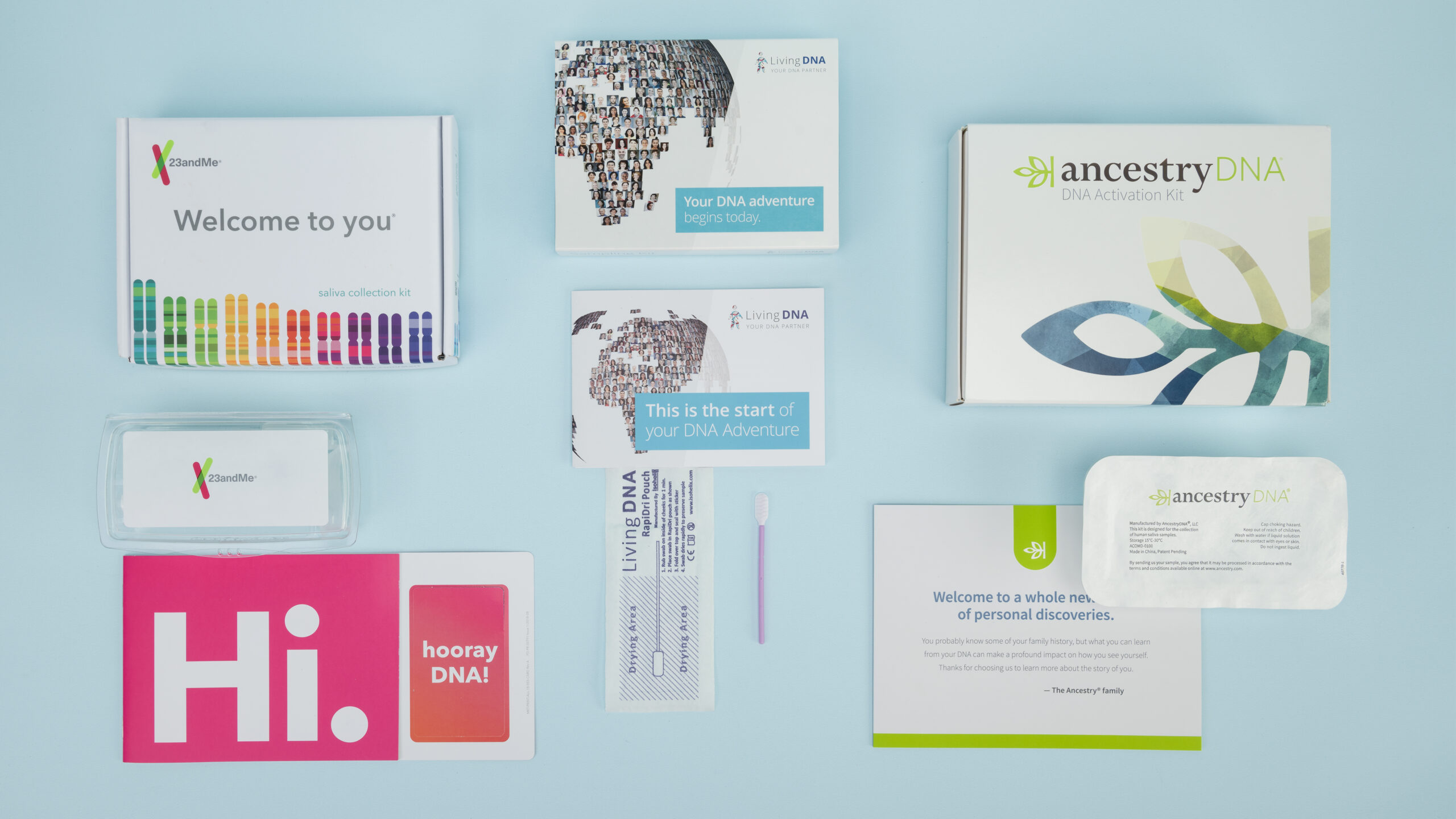 Best DNA Kit
Don't miss out on the opportunity to learn more about yourself. Read our best DNA test page to find the best one for you.
How It Works: The Testing Process
LetGetsChecked provides at-home lab testing. In this guide, we will walk you through the process.
Step #1 — Choose your testing kit
Go to the company website (LetsGetChecked.com) and download the free LetsGetChecked app on Apple App Store or Google Play.
On their website, choose one or more at-home testing kits you would like to order. These testing kits don't require a prescription. Simply add them to your cart and proceed to checkout.
Pro Tip: LetsGetChecked testing kits are also listed on Amazon. However, they can run out of stock. We recommend ordering test kits through their company website.
Use code "DNACOVID" for 25% off of COVID-19 tests
Step #2 — Sign up for an account
LetsGetChecked will ask you to sign in. If this is your first time ordering, you need to sign up for an account. Click "Sign Up" and fill out your details. Then create an account.
Step #3 — Fill out your shipping details
Next, fill out your shipping details. LetsGetChecked only ships to select locations. These include the United Kingdom, Canada, Ireland, and most states in the United States.
They do not ship to:
Alaska
New Jersey
Rhode Island
Army Post Offices (APO)
Diplomatic Post Offices (DPO)
Fleet Post Offices (FPO)
Once you've filled out your shipping information, continue to checkout using your preferred payment method. Here are the accepted payment options:
Visa
Mastercard
American Express
Discover
PayPal
Apple Pay
Google Pay
Flexible Spending Account (FSA) Card
Health Savings Account (HSA) Card
Pro tip: You can save money by ordering test kits that check for more than one health problem or opting for 3-month, 6-month, or 12-month subscriptions.
Step #4 — Activate your test kit
After confirming your payment, LetsGetChecked will ship your order. You will receive the tracking information via text message or email. The health testing company offers next-day delivery.
When it arrives, go to LetsGetChecked.com or launch the app on your smartphone. Activate the code that comes with your at-home lab test.
Answer the health-related questions that follow. Afterward, a medical team will review your health record in real-time and provide additional support if needed.
Step #5 — Prepare your samples
A health test requires samples for further testing. Samples can be collected using one or more of these methods:
Urine sample
Finger prick or blood sample
Cervical swab sample
Lower nasal swab
Use the sample collection kit and follow the steps that come with your at-home lab test. Certain tests may require fasting or sample collection at specific times (some may ask you to wait 12 weeks after sexual contact).
Secure any and all containers; a blood sample or urine sample may come with special instructions.
Make sure that you follow any special guidelines to ensure accurate results.
Step #6 — Send the samples to LetsGetChecked
Secure your samples as instructed. Use the prepaid envelope that comes with your test kit and ship it back to LetsGetChecked. Make sure any urine or blood sample is properly sealed.
Don't worry about paying because it's free.
Pro tip: Collect samples before 9 AM and send them back on the same day the test arrives. You will be notified when the sample arrives at their facility.
Step #7 — Wait for test results
Your samples will be processed in CLIA-certified and ISO-accredited laboratories. A LetsGetChecked medical team member will then analyze your lab results.
When the results are ready, they'll be uploaded to your LetsGetChecked dashboard. You can access this on their app or website. A factsheet will accompany the official lab report.
This process usually takes 2 to 5 working days. However, coronavirus test results arrive faster and are available within 24 to 72 hours.
Step #8 — Take medications if results are positive
Should you test positive for some sexually transmitted diseases (STDs) and other sexual infections, you can book a virtual consultation for $39.
A medical team will assess your symptoms and provide the necessary prescription and treatment for a separate fee.
Medications can be delivered to your home or dispensed at a local pharmacy.
Some of the conditions they offer treatments for include:
Chlamydia
Trichomoniasis
Bacterial vaginosis
Mycoplasma
Ureaplasma
LetsGetChecked sends treatment across the U.S. except in states where it is not allowed. These include Arizona, Arkansas, Delaware, Idaho, Nevada, New Hampshire, New Jersey, and New Mexico.
Summary
Here are all eight steps of the process:
Choose your kit - Find a kit on the website that you feel is a good fit for you and what you're looking for
Sign up - Create an account to access your dashboard after the test
Fill out your shipping information - Note that LetsGetChecked doesn't ship to Alaska, New Jersey, Rhode Island, and a few other US diplomatic posts
Activate your kit - Your test should come with a code, make sure you activate it via web or app
Prepare your samples - Collect your samples (follow the instructions provided, a urine sample will be different from a blood sample)
Ship your samples - After securing your samples, use the prepaid envelope to send them to LetsGetChecked
Wait for your results - The lab will process your samples and get back to you within 2-5 business days
Start treatment for any positive results - You have the option of a virtual consultation to talk about your treatment options for any positive results
LetsGetChecked Pros
LetsGetChecked tests provide numerous benefits:
Offers a wide range of testing kits — Currently, there are over 40 health tests available on their online store
Coronavirus testing — Get tested for COVID-19 in the safety of your home
Discreet packaging — Tests are delivered unmarked to ensure privacy
Affordable testing — Compared to lab tests, their at-home kits are reasonably cheaper
On-demand clinical support — You can get help through their app and website should you have any questions about their tests or the process
Better health solutions — It goes beyond testing and provides online consultations, prescriptions, treatments, and patient education
Patient confidentiality — LetsGetChecked gives the assurance that your information and results stay private
Convenience — At-home lab testing won't take much of your time since you don't have to visit any medical facility
Professional medical services — LetsGetChecked works with health professionals and accredited laboratories
The main advantage of LetsGetChecked is the convenience it offers. From buying a testing kit to getting test results, everything takes less than a week.
The Cons
Here are the drawbacks of home testing:
Limited health testing — Test kits are only available in select countries and U.S. states
Risk for inaccurate lab results — Mistakes in sample collection can lead to inaccuracies
A significant drawback of LetsGetChecked is its limited treatment options. Nutritional deficiencies can be easily treated with supplements, and yet they don't provide them to customers with nutrient deficits.
Can You Trust The Results?
LetsGetChecked only works with laboratories that are accredited and certified by:
College of American Pathologists (CAP)
International Organisation for Standardization (ISO)
Clinical Laboratory Improvement Amendments (CLIA)
If you follow the steps and properly collect samples, your LetsGetChecked tests should reflect accurate lab results.
Pro tip: LetsGetChecked has tutorial videos on how to collect your sample, as well as guidelines on when to test. To view them, visit LetsGetChecked.com or open the app on your smartphone.
Choose your test kit (e.g., Home Herpes Test) and the instructions will be there.
Summary
Because LetsGetChecked partners only with CAP, ISO, and CLIA-accredited labs, you're sure to have accurate results given proper sample collection. Follow instructions carefully.
LetsGetChecked: Should You Take Their Tests?
The convenience that it offers is a good enough reason to buy their tests.
LetsGetChecked allows you to check for:
common health problems
hormone imbalances
fertility issues
poor nutrition
chronic illnesses
even coronavirus
... all from the comfort and safety of your home.
If you suspect that you're infected with an STD or COVID-19, or if you have been exposed to people with these infections, at-home testing is for you.
The social stigma associated with these conditions often prevents people from seeking diagnosis and treatment.6 LetsGetChecked ensures your privacy throughout the testing process.
Lastly, LetsGetChecked health tests can help you decide if you need further testing and advice from medical professionals. It may not be an option if you want comprehensive results.
Otherwise, it's a great way to get an overview of your health.
Summary
LetsGetChecked conveniently gives you a better idea of your health (whether hormonal, nutrition-wise, or even sexual health) in order to empower you to get better, all at your own discretion and privacy. While it may not offer the most comprehensive results, it at least points you in the right direction for medical intervention.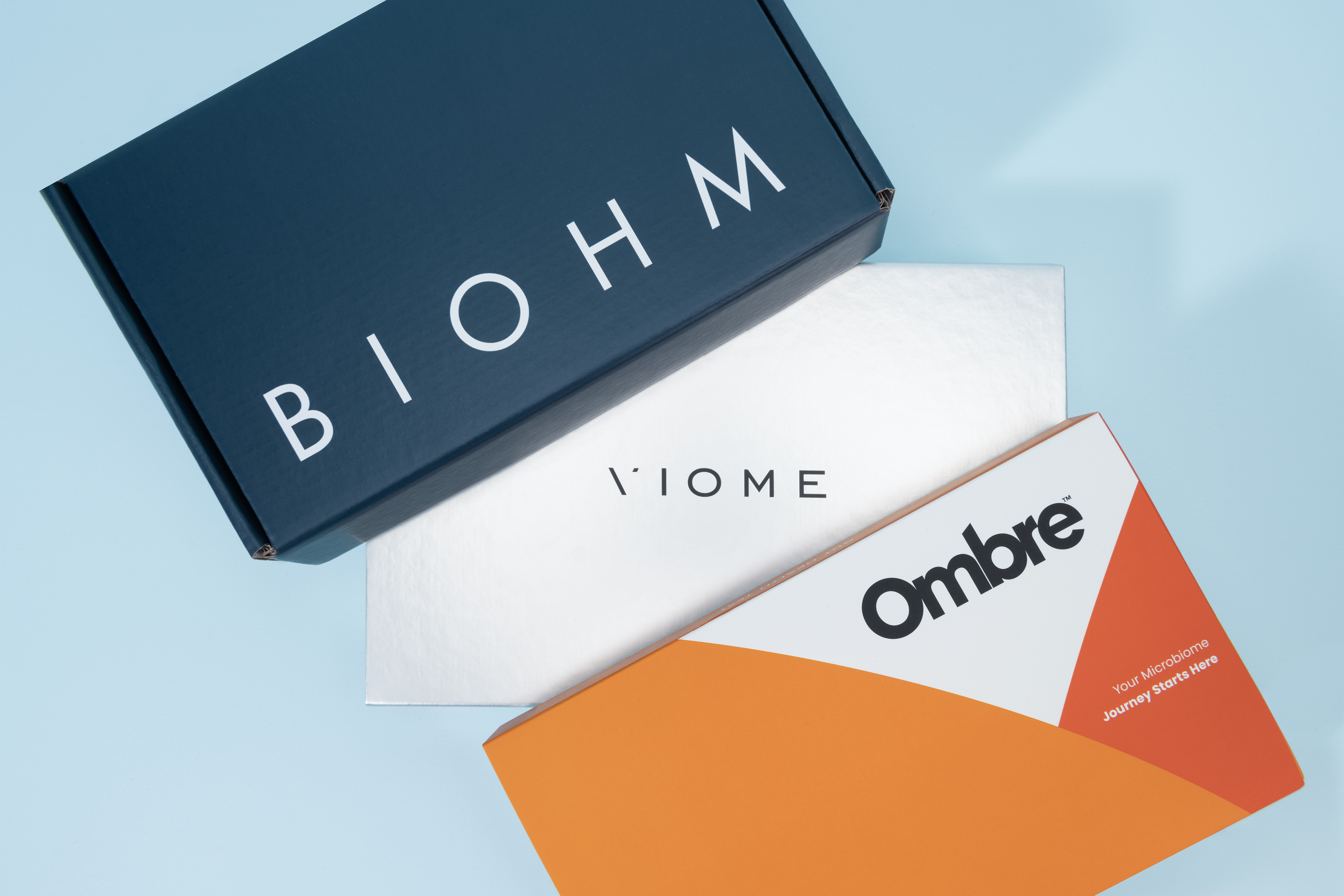 Best Microbiome Test
Looking for the best microbiome kit on the market? Look no further! Our review round-up page has all the information you need to make an informed decision.