Our Verdict: Klinio is a diabetes management app that equipped me with the tools I needed to take full control of my health.
It helped me build healthy habits in spite of my busy lifestyle. From eating healthy to exercising regularly, it's one of the few apps that worked really well for me.
Sticking to this routine kept my blood sugars and energy levels stable. But what makes Klinio different from other diabetes apps is that it isn't just for people with diabetes.
Anyone who may be at risk for diabetes, wants to lose weight, or has diet-related issues–like high cholesterol or high blood pressure–can benefit from the app.
Quick Facts on Klinio App
Klinio plans your daily meals and workout regimens using thousands of nutritionist-approved recipes and hundreds of workouts
If you follow Klinio's recommendations, it can help you manage diabetes, lose weight, and reduce your risk for diabetes and other conditions
According to research, meal planning can keep your blood sugars stable and prevent weight gain, which are essential to managing diabetes1,2
Klinio Review Summary
Pros
Meals are customized to your dietary restrictions and food preferences
Workouts are simple and don't require any equipment
Takes little time to prepare the meals or do your daily workout
Offers weekly consultations with an expert through its VIP community
Provides tools that make it easier to manage and improve your health
Cons
All the features are hidden behind a paywall
Why Trust Us
KnowYourDNA is committed to making health management more accessible to the public, which is why we only feature products that we've tried out ourselves.
We pick apps that provide actionable steps so you can make positive changes in your diet and lifestyle and actively improve your health.
Our in-house medical experts help ensure the accuracy of the information we give to our readers by reviewing them before publication.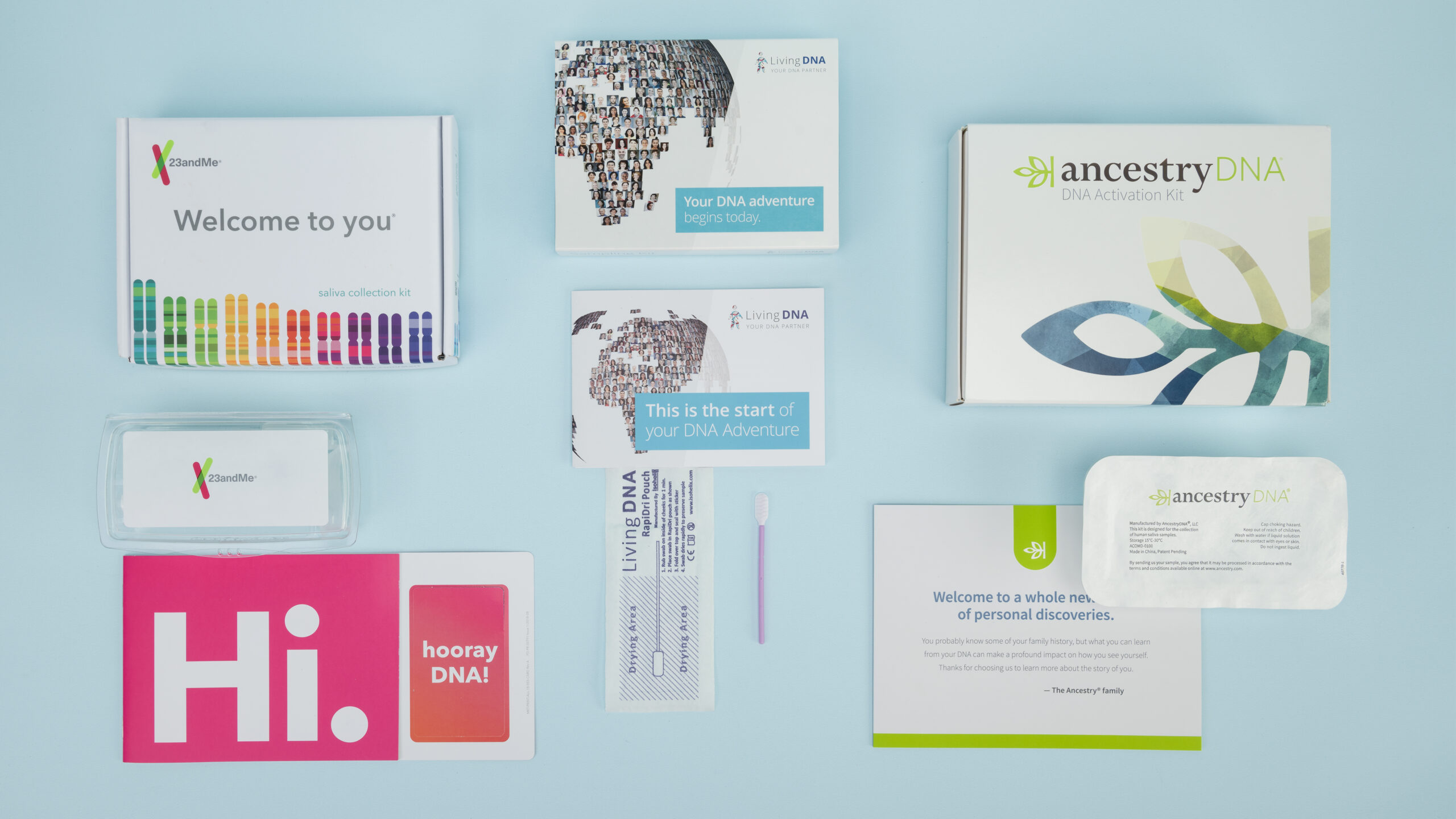 Best DNA Kit
Don't miss out on the opportunity to learn more about yourself. Read our best DNA test page to find the best one for you.
My Review of Klinio's Features
While the app itself is free to download, you can only access most of its features if you subscribe to Klinio.
Below are seven things you'd get with a Klinio subscription and what I think of them:
1. Personalized Meal Plan
You'll have access to over 45,000+ healthy recipes for breakfast, lunch, and dinner. Most of these meals take less than 20 minutes to prepare.
Each recipe conveniently lists the following details:
Food preparation time
Calories per serving
Amount of carbohydrates
Nutritional information
Ingredients
Step-by-step instructions
These are personalized and customizable meal plans. You can decide how many meals you'll eat per day, which can be three to five meals, including snacks.
The app considers other medical conditions you have when making your Klinio meal plan–like high blood pressure and high cholesterol.
Klinio also considers a few dietary needs, such as if you:
Are vegan or vegetarian
Have food intolerances–like gluten and dairy products
Have food allergies–like nuts, soy, and shellfish
Are unable to stand certain foods–like onions
Is Klinio Keto-Friendly?
I didn't see any options for other diets, like keto or a low-carbohydrate diet. But you can switch recipes if you don't feel like eating a particular meal.
Another option is to adjust the recipes to your dietary preferences. For example, you can replace some ingredients or reduce your portion sizes.
However, this means that the meal's precalculated calories no longer apply. So if you're switching some things around, you will have to count the calories yourself.
While there are no "built-in" options to filter keto recipes (or other special diets), you can just opt out of recipes that aren't keto-friendly or outside the scope of your dietary restrictions.
So while it's not a keto app, you can still make it work if you're on a special diet.
2. Simple At-Home Workouts
Klinio provides hundreds of beginner-friendly workouts. These are simple exercises you can do at home because they don't require exercise equipment.
Each exercise routine comes with instruction videos and only lasts five to 15 minutes, so they don't take up much of your time.
You can choose a difficulty level that you're most comfortable with. Over time, you can progress from beginner workouts to more advanced exercises.
Remember that the key to weight loss via working out is to do it regularly over time, rather than strenuously and only every now and then.
You risk injuring yourself with random bursts of strenuous exercise. Let yourself gradually add challenges and varieties of exercises once you've become accustomed to a regular workout regimen and schedule.
Being safe and injury-free is crucial. Consistency is what will help you lose weight and become stronger.
3. Progress Tracker
The app tracks several markers that are important to weight loss and diabetes management. This includes your:
Current weight
Blood glucose levels
Glycated hemoglobin (HbA1c)
Steps taken
Medications you're taking
Klinio syncs with your glucose monitor (GM) and other health monitoring devices, so you can have a quick look at your progress.
You can watch for unhealthy changes and take the necessary steps to better manage your health.
For instance, if your blood sugar levels remain high or if you're not hitting your weight loss goals despite using the app religiously, it may be a sign that you need to see a doctor.
Likewise, seeing positive changes in your weight and blood glucose can reassure you that you're on the right track.
Even if you don't have diabetes, this feature is still quite useful. Klinio uses your health markers to assess your risk of developing the condition.
You can also sync Klinio with your Fitbit or other smartwatches or devices. Doing this might provide a more accurate representation of your activity for the day, as you may not always have your phone with you, especially not in the middle of more complex exercises or workouts.
4. Activity Log
Klinio helps ensure you stick to your health goals by giving you an overview of your daily activities—from food and water intake to physical activity.
It lets you log Klinio-recommended meals or workouts. You can also manually record your water intake and other physical activities–like swimming, jogging, or tennis.
This is a good way to track your activities and needs. And it also helps you be more mindful of your drinking habits, how much you've moved around that day, meals, etc.
It's also a good reference for your healthcare professionals, so they can get that information at a glance to see how you're faring at home.
5. Shopping List
For added convenience, the app features a shopping list that includes all the ingredients you need to prepare Klinio meal plans.
Unlike other meal-planning apps and their hard-to-find ingredients, Klinio lists ingredients you can easily find at a local grocery store.
6. Informative Content
Klinio has over 400 articles that will be beneficial in understanding diabetes. There are two ways to access them: the knowledge hub and the diabetes blog.
At the knowledge hub, you can learn how certain things affect diabetes. This includes specific foods, diets, medications, lifestyle habits, nutrients, and meals.
For example, I learned that:
You can still drink beer even if you're diabetic, as long as you do it in moderation
Diabetics who follow a low-carb diet may need magnesium supplements, as they may not get enough from the foods they eat
Klinio's diabetes blog provides health advice from certified professionals such as licensed doctors, registered dietitians, and fitness experts.
You don't have to be a subscriber to read the wealth of information on Klinio's knowledge hub or the diabetes blog. But the app makes them more accessible, especially if you're on the go.
These articles are really helpful. You can explore the relationships between diabetes and different foods, how they help diabetics, how some are not good for diabetics, etc.
Understanding diabetes may be one way to better manage it. If you know the whys and hows of your condition, you may feel more empowered to change your lifestyle to overcome it.
7. Supportive Community
Off-app, Klinio has an exclusive Facebook community for subscribers. It's an excellent way to get professional advice and support from people on a similar journey.
You'll get daily and weekly updates on information related to diabetes, including nutrition and psychology guides for building healthier habits.
It's also where you can get weekly consultations with an expert and connect with people with similar health goals.
Making and maintaining connections with people who understand what you're going through and who can provide advice can help you with your journey to getting better. Diabetes can impact your life significantly, but if you have a community that understands you, it may ease any mental or emotional struggle that can come with it.
Does The Klinio App Work?
Yes, although its effects may vary for each person.
If you follow its recommendations, Klinio can help you control your blood sugar and help you lose weight. However, it may not work for everyone.
Again, many of Klinio's features are trapped behind a paywall. So you need to ensure you have the budget for it and are willing to maximize its benefits.
Apps and tracking also aren't for everybody, but with a little bit of mindfulness, you can make it a habit to stay on top of your health and record what's important. Some people may resist the idea of actively logging water intake or activity, but these things can really help in the long run if you're dealing with and managing diabetes long-term.
How Does It Work?
Klinio suggests meal plans by estimating your dietary requirements. It looks at different factors that can affect your health, such as:
Your age, height, and weight
Level of physical activity
What type of diabetes you have
If diabetes runs in the family
Whether you're male or female
Like many weight loss apps, you don't have to figure out how many calories, carbohydrates, proteins, and fats you should eat per meal or every day.
The app will provide meals with precalculated calorie limits, macronutrient distribution, and portion sizes based on your body's needs.
These "limits" are meant to reduce your overall calorie intake.
By pairing it with simple workouts that you can do at home, Klinio helps you manage your diabetes and lose weight.
What the Science Says
Maintaining stable blood sugar and normal weight are essential to diabetes management. Doing these things also prevents diabetes early in people who are at risk.
Research shows that people who follow meal plans tend to have lower blood sugar levels. It's because meal plans help you establish a consistent eating pattern.1
Eating at the same time daily balances out the number of carbohydrates you consume throughout the day. This helps keep your blood sugars stable.1
People who practice meal planning are also less likely to be overweight or obese. Researchers believe it may help prevent obesity.2
Weight loss plays an important role in diabetes management and prevention. Studies show it can:3
Delay the onset or decrease the risk of type 2 diabetes in people with high blood sugar but are not yet diabetic (prediabetes)
Improve blood sugar control in people with a diabetes diagnosis
Reverse type 2 diabetes in some people
Klinio helps you lose weight by decreasing your calorie intake and encouraging daily exercise.
According to studies, combining a healthy diet with exercise is more effective for weight loss than just dieting or exercising.4
Klinio can help you manage your lifestyle, activity, hydration, and weight all at once. It's a great app for anyone who wants to be more mindful of their habits and lead their healthiest lifestyle.
How To Get Started On Klinio
First, you need to answer some questions so Klinio can determine your needs.
You can do this on the app available on the Apple App Store or Google Play. However, we recommend starting on the Klinio website because it's easier to see your reports (and some people may have trouble with mobile view).
Klinio will ask about:
Your food preferences
Whether or not you have diabetes
Other existing health problems
Your sex, age, and height
Your current weight and ideal weight
How physically active you are
Based on your answers, Klinio will generate your personal summary. This includes an assessment of your health, namely your:
Body mass index – find out if you are overweight or have a normal weight based on the BMI scale
Metabolic age – it suggests how your health is doing (e.g., being older than your actual age means you need to adjust your diet and lifestyle)
Klinio will show you a summary of its recommendations, including your daily calorie limit, and water intake.
It will also give you an estimate of when you will likely reach your target weight if you follow these suggestions.
In my case, I told them I weighed 200 lbs and was aiming to reach 120 lbs.
Klinio says that if I stick to their diabetes-safe meal plan, I'd be able to reach my target weight within 13 months of taking the quiz.
From here, you can sign up for Klinio and get started on your journey.
How Much Does Klinio Cost?
Klinio's diabetes app is free to download. But if you want access to most of its features, you need a monthly subscription.
Klinio costs $16.50 per month. You can save on the first few months if you opt for a four-month or six-month subscription. Here's a breakdown of the costs:
Two-month membership – $16.50/month
Four-month Klinio membership – $11.50/month for the first four months
Six-month Klinio membership – $11/month for the first six months
These prices may change with seasonal and personalized discounts.
Some users have said that the $16.50 is a little steep, but with long-term subscriptions and continued use, you can easily save. Big changes that come with lifestyle and weight management aren't often short-term anyway, so other users are grateful for the discounted subscription prices.
Managing diabetes is also often a long-term (if not lifelong) endeavor. There is currently no cure for diabetes, but it is manageable and treatable with the right adjustments.
Klinio can help you keep track of these adjustments and smooth out the changes you need to make over a longer period of time.
How Does Klinio Help You Lose Weight?
Klinio encourages you to change up your lifestyle habits, eating habits, and even exercise. By working with you to find out what you need via a personal health profile, it can recommend exercises, recipes, and menus for you to reach your goals.
It encourages you to eat fewer calories while still providing a good balance of nutrient-dense foods that are good for you so you don't feel hungry or "incomplete" at the end of the day.
With foods that are packed with fiber, vitamins, and minerals, you will feel more full while enjoying more nutritional benefits.
For diabetics, you are also getting the added benefit of less sugar, so you can also begin the management process of diabetes.
Is Klinio Worth It?
Yes, we definitely think so.
Maintaining a healthy weight and healthy eating are two of the most important things you can do if you have diabetes.
According to the American Diabetes Association (ADA), eating healthy and proper maintenance can:5
Control your blood glucose levels
Prevent type 2 diabetes in people who are at risk
Delay or prevent diabetes complications, such as coronary artery disease
Regulate your blood pressure and cholesterol levels
Klinio is a diabetes and weight management app that makes it easier for you to build these healthy habits. It gives you the tools you need to achieve your health goals.
The app is extremely helpful for anyone newly diagnosed with diabetes but feels overwhelmed by the lifestyle changes they need to make.
Keep in mind that while we recommend Klinio, it shouldn't replace medical advice. It's only there to accompany you in your health journey.
If you have diabetes or know someone at risk of developing this condition, you should still see a doctor who can guide you on the next steps.
How We Evaluated Klinio
We downloaded the Klinio app, signed up for a subscription, and tried it out for a month. During this time, we assessed the app based on the following criteria:
Ease of use – how it's like to navigate the app
Variety of features – what features are included
Value for money – if the features it offers are worth the price
Professional support – availability of support from medical experts
We evaluated the potential of Klinio's meals and workouts at providing its promised benefits–namely weight management and diabetes control.
Our team spent hours researching the benefits of meal planning and exercise.
We know how difficult it is to lead a healthy lifestyle, which is why we looked at the level of personalization that Klinio could provide.
By trying Klinio's recommendations ourselves, we were able to assess the sustainability of its program for long-term use.
Finally, our team spent an additional 50+ hours going over Klinio reviews to see what other people have to say about its features.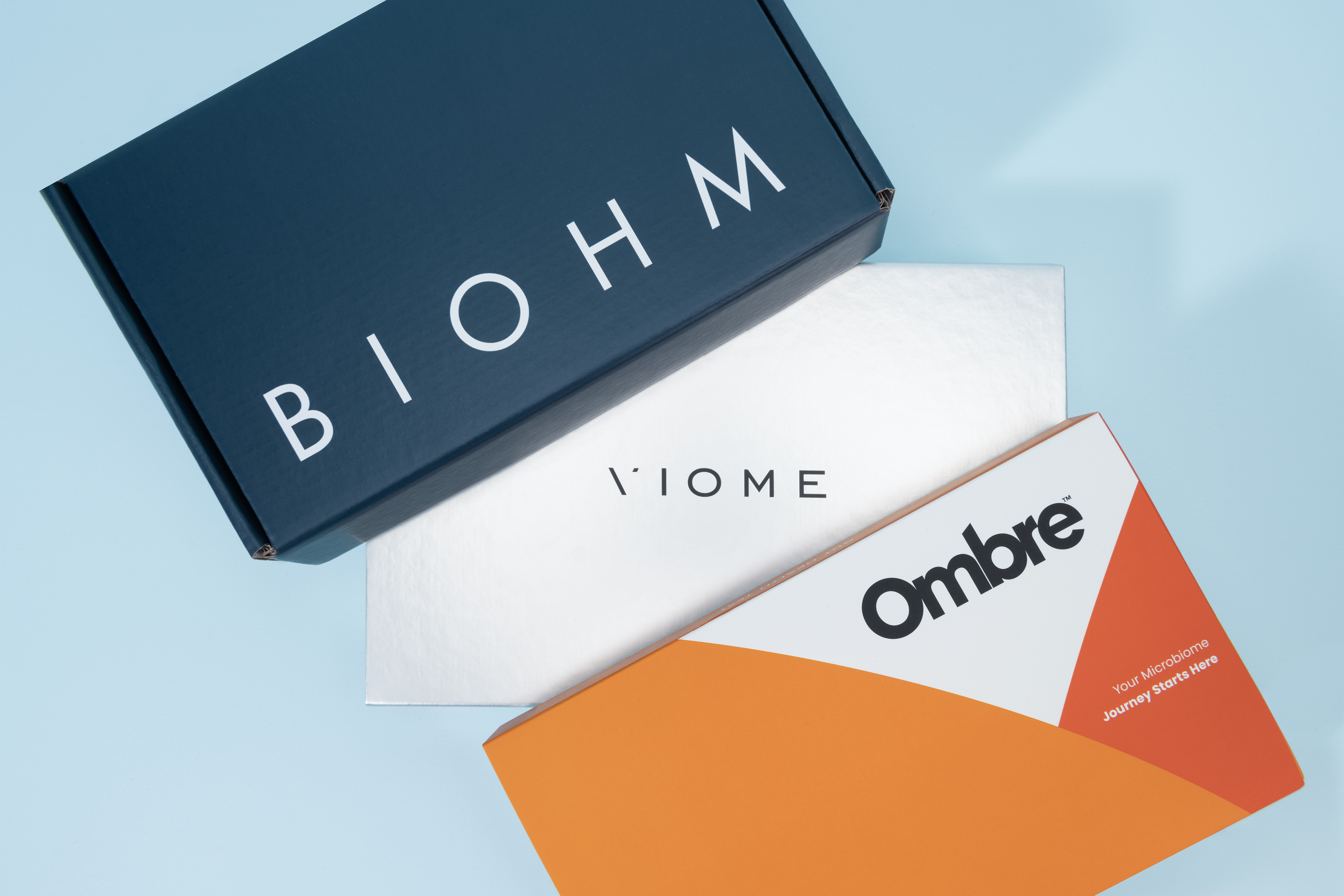 Best Microbiome Test
Looking for the best microbiome kit on the market? Look no further! Our review round-up page has all the information you need to make an informed decision.