ION Gut Support is a supplement that claims to restore your intestinal barrier and create a healthy environment where your gut microbiome can thrive.
You probably won't need it if you don't have any digestive issues. But if you have a leaky gut and frequently experience bloating, gas, diarrhea, and indigestion, ION may help.
Dr. Zach Bush, an internal medicine specialist who spent seventeen years in disease management, developed ION to provide a new foundation for human health.
He believes that nutrition is the key to preventing many chronic diseases.
By restoring your gut, ION (formerly known as ION*Biome Gut Health) may help you get the most nutrients out of food and optimize your health.
I tried ION for six weeks to see what it could do for my overall health. I also spent this time researching its ingredients and the studies that support them.
In this review, I'll be sharing my experiences with ION Gut Support and what other people say about this product.
ION Gut Support Review Summary
Pros
Mild-tasting supplement that's easy to take
High-quality product that is rigorously tested for contaminants
Many users report improvements in energy levels and mental clarity
People with frequent digestive issues say it reduced their symptoms
It may help with irritable bowel syndrome (IBS), small intestinal bacterial overgrowth (SIBO), and leaky gut syndrome
Cons
It's a liquid supplement which can be a dealbreaker for some
The time it takes for results to appear can vary for each person
Some people say they didn't notice any positive effects from taking ION
May cause side effects like bloating and gas if you start at the standard dose
Supplementing with ION can be expensive for some
Why Trust Us?
Our in-depth reviews focus on providing readers with accurate and reliable information on products and services, so you can make informed decisions about your personal health and wellness.
What's in ION Gut Health?
ION, which stands for Intelligence of Nature, doesn't have any synthetic ingredients. As the name implies, it only has all-natural ingredients.
Each bottle of ION Gut Support contains Terrahydrite®, a proprietary blend of humic extract and purified water. It has about 5 mg of humic and fulvic substances.1
However, its most active ingredient is fulvate, a non-acidic compound.2 Below, we take a closer look at its ingredients and where they come from.
Humic Extract and Fulvate
Humic extract is an organic substance that you get from two types of soils:
Humus – soil that forms from decomposed plants and animal matter
Peat – soil that mostly forms from partially decomposed plants in wetlands
ION sources its humic extracts from 60-million-year-old fossilized soil in the US.3
This ancient soil is called Leonardite2 and is known to have high concentrations of humic acid (more than 65 percent) and some fulvic acid (about 4 percent).
Fulvate is a family of carbon molecules with oxygen-binding sites. They're bacterial metabolites or natural byproducts of bacteria when they digest nutrients.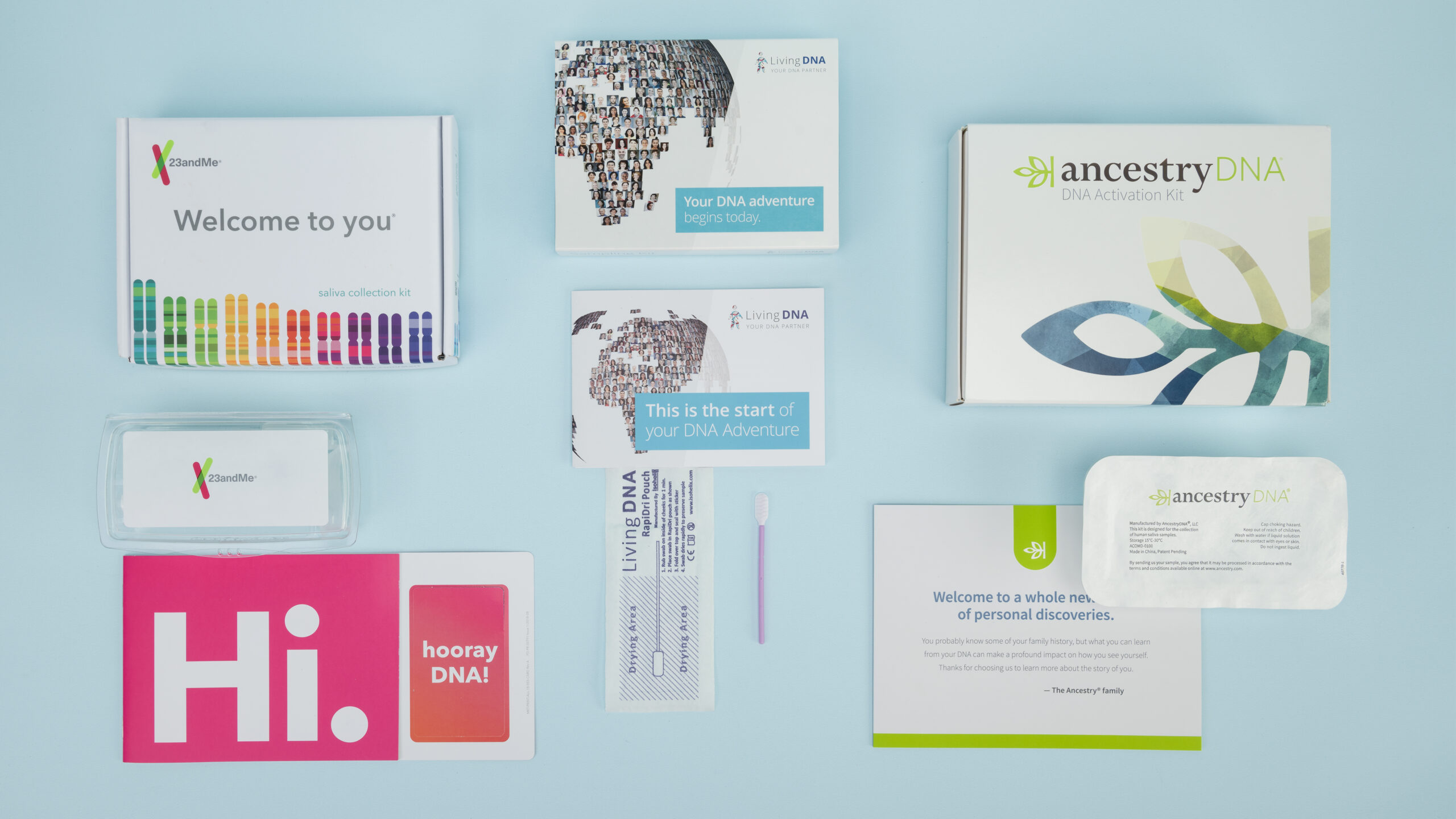 Best DNA Kit
Don't miss out on the opportunity to learn more about yourself. Read our best DNA test page to find the best one for you.
Is ION Gut Health A Probiotic or Something Else?
Probiotics are foods or supplements with live microorganisms such as bacteria and yeasts. When ingested, they promote a healthy gut by balancing your gut flora.
ION doesn't have any live microorganisms and isn't a probiotic. It's a gut health supplement that supports your gut and its normal function by restoring its lining.
Even though ION contains beneficial nutrients like trace minerals and amino acids, we don't recommend using it as a supplement for nutritional deficiencies.
This is because it contains very small amounts of these ingredients, which make up less than 1 percent of adults' recommended dietary intake (RDI).3
Other Active Ingredients and Their Benefits
Humic extracts can be a good source of minerals4 and ION is no exception. The supplement has a variety of trace minerals and amino acids, including:3
Alanine
Antimony
Bromide
Calcium
Chloride
Copper
Gold
Glycine
Histidine
Iron
Isoleucine
Lithium
Magnesium
Methionine
Phosphorus
Potassium
Sodium
Sulfur
Threonine
Valine
Zinc
These minerals occur naturally in humic extracts and were not added to the blend.
Early studies suggest that humic substances are potentially beneficial to your health.
They have detoxifying, anti-inflammatory, and anti-cancer effects. Humic substances may also boost immune health and give you a strong immune system.4,5
Understanding How ION Gut Health Works
Your gut lining, also known as the intestinal wall or gut barrier, is a protective layer inside your digestive tract. Keeping your gut healthy is important to your well-being.
Fulvate (the primary ingredient of Terrahydrite®) is what keeps your gut wall intact and provides most of ION's health benefits. Here are three ways that it supports your gut:
1. ION Strengthens Tight Junctions
Your gut barrier is made up of epithelial cells. Structures called tight junctions help maintain their integrity by keeping these cells sealed and well-packed together.
An intact gut lining acts as a defensive barrier that prevents environmental and food-borne toxins, bacteria, and other pathogens from entering your bloodstream.
Unfortunately, certain foods and environmental toxins like gluten and glyphosates can increase zonulin production.
Zonulin loosens tight junctions and causes harmful pathogens and substances to pass through the gut barrier. Once they get into your blood, it can lead to health problems.
ION Gut Support promotes the production of beneficial enzymes that break down zonulin. This restores tight junction integrity and helps strengthen your intestinal wall.
Consuming it before meals may also block gut sensitivity by shielding the body's protective membranes against gluten and other chemicals.
2. ION Promotes Microbiome Balance
The gastrointestinal (GI) tract is home to about 40 billion bacteria that make up our gut microbiome. This includes both good gut bacteria and potentially harmful ones.
Having a balanced gut flora is important to your digestive health and overall well-being. It can regulate many important functions, such as:
Mood
Sleep
Metabolism
Immune function
When paired with a healthy diet, ION can help you strengthen your gut lining and create a safe environment where your gut microbiome can thrive and have more diversity.
It can address GI health issues caused by an imbalanced gut.
Studies further show that humic substances stimulate the good bacteria in your gut and inhibit harmful bacteria, such as Candida albicans and Staphylococcus aureus.4
3. ION Nourishes and Detoxifies
The fulvate in ION Gut Support helps cells that make up your gut barrier, as well as your gut microbiome, to communicate with each other and with your brain.
This process is known as redox signaling, and it does two things:
It helps your cells get nutrition by allowing fulvate to bind with minerals, amino acids, and other nutrients and deliver them to the cells that need them most
It detoxifies your body by getting rid of any toxins and harmful substances that may have accumulated in the cells and transporting them out
ION promotes the health of your intestinal wall by facilitating an efficient communication network on a cellular level (cellular communication).
This helps strengthen the integrity of your gut lining and support its functions.
There is evidence that humic acids absorb toxins in your digestive tract.4 It may reduce their negative effects on your gut microbiome and allow your intestinal wall to recover.
Is ION Gut Support Safe?
Yes. ION should be safe for most people. The company follows the standards set by the U.S. Food and Drug Administration on Good Manufacturing Practices (GMP).
This means their products undergo regular testing for bacterial contamination and the presence of heavy metals, which can happen with soil-derived ingredients.
ION Gut Support is also vegan and certified glyphosate residue free. It's soy-free and preservative-free and doesn't contain any gluten, dairy, latex, sulfite, and genetically modified organisms (GMO).
What Are The Side Effects of ION Gut Support?
Some people who take ION Gut Health may experience these side effects:
Headaches
Bloating
Increased gas (flatulence)
Getting tired more easily
Gut issues (e.g., constipation)
These effects are not caused directly by the supplement. Rather, they are symptoms that you might experience as ION repairs your gut and detoxifies your body.
Some people may be allergic to or sensitive to the trace minerals and amino acids in ION Gut Support and may develop related symptoms when they take it.
However, even if you have an allergy or sensitivity to these ingredients, it's unlikely that you will react to them since it contains very small amounts of these ingredients.
Are There Any Precautions I Should Take?
While it's unlikely for ION Gut Support to cause allergies, sensitivities, and other severe reactions, there are a few things that you can do to reduce and manage its effects:
If you're not comfortable with the changes in your body – Start slow with 1/8 teaspoon of ION Gut Support daily. Depending on your comfort levels, you can slowly increase it until you reach the recommended daily dose.
If you have a known allergy or sensitivity to one or more ION ingredients – Start with a lower dose (1/8 teaspoon daily) and increase it until you reach the recommended dose for your age.
If you become constipated – Drink more water and herbal teas to restore your hydration until this mild and temporary side effect resolves on its own.
If you think you're experiencing an allergic reaction – Stop taking ION right away and consult a healthcare provider.
If you're giving it to a child under three – Give them 1/8 teaspoon of ION Gut Support daily and slowly build it up to the recommended usage.
In general, it's best that you get professional advice before you start supplementing with ION. Your doctor can assess your health and determine if it's safe for you to take.
How to Use ION Gut Health for Best Results
Here is the recommended use for ION Gut Support:
Adults and children over three: 1 teaspoon, three times per day
Children under three: 1/4 teaspoon, three times per day
The gut supplement is best taken thirty minutes before a meal, as it can help protect your gut from the damaging effects of gluten and glyphosate.
However, you can still enjoy most of ION's health benefits if you take it on an empty stomach or immediately before, together with, or after meals.
If you're currently taking thyroid medications, redox supplements, iodine, and binder supplements, you should take them separately and wait at least thirty minutes before you take ION Gut Support. This will prevent them from interacting with one another.
How Long Does It Take Before ION Gut Support Works?
Some people say they started feeling better within minutes of taking ION. For others, it can take longer—anywhere from a few days to several weeks or months.
The actual time that it takes before ION starts working may vary for each person and depend on factors like your dosage and current health when you started taking it.
For faster results, you should consistently take its recommended dose.
Purchasing ION Gut Health: Where and How Much?
ION Gut Support is available on IntelligenceOfNature.com and costs anywhere between $16 and $72 depending on its bottle size and if you're subscribing.
You can also buy it on Amazon and other e-commerce sites. Here's a breakdown of ION's cost if you purchase it through the company's website:
| | | | | |
| --- | --- | --- | --- | --- |
| Quantity | ION Gut Support 3 oz. | ION Gut Support 8 oz. | ION Gut Support 16 oz. | ION Gut Support 32 oz. |
| One-time payment cost | $16 | $32 | $52 | $72 |
| Subscription cost | Not available | Not available | Not available | $61.20 |
| Free shipping | No | No | No | Yes |
| Free pump | No | No | No | Yes |
| Supply | Six days | Two weeks | One month | Two months |
People who subscribe can opt to receive their supply every 30, 60, or 90 days.
Is ION Gut Health the Right Choice for You?
ION keeps the gut functioning optimally and is a great way to keep your body healthy.
We recommend it to people with signs of an unhealthy gut (e.g., recurring stomach issues) and have certain food sensitivities like gluten intolerance.
You may also need ION Gut Support if you have a diet loaded with highly-processed foods and other unhealthy foods containing antibiotics and chemical pesticides.
My digestion felt smoother within days of taking ION and I didn't experience any of the side effects that other people are reporting, even if I followed the standard dose.
Keep in mind this supplement affects everyone differently. It may take longer before you see any results, especially if you start with a lower dose to avoid its side effects.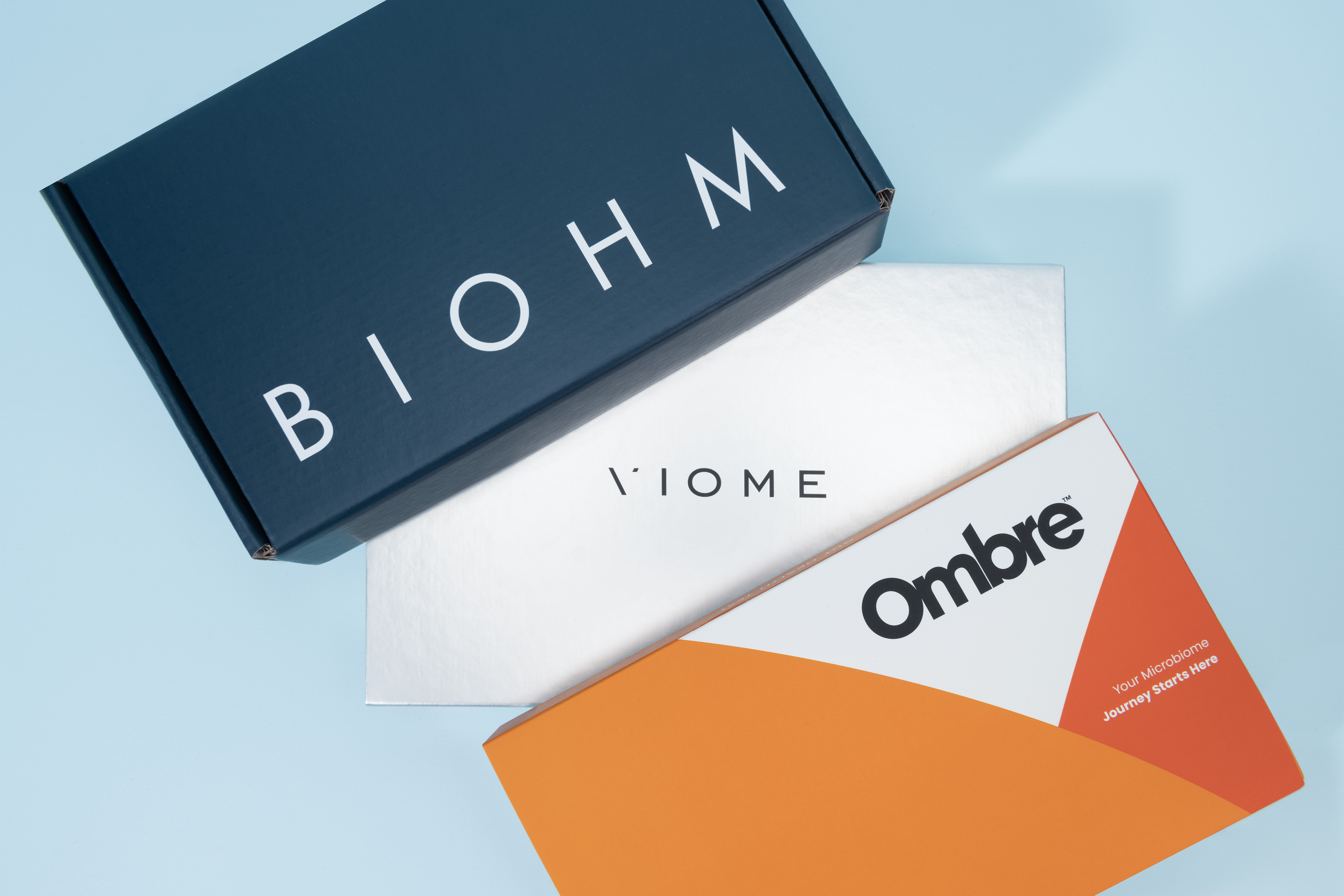 Best Microbiome Test
Looking for the best microbiome kit on the market? Look no further! Our review round-up page has all the information you need to make an informed decision.