Key Takeaways
The InsideTracker Test can be a game-changer to help you become healthier. It works by examining specific markers in a blood analysis, which can give hints about how your body responds to different health factors.
InsideTracker gives personalized advice based on your results. It covers exercise plans and dietary changes, all supported by solid scientific research. So, it's not just data. It's practical lifestyle recommendations to help you make healthier choices.
What makes InsideTracker stand out is that it doesn't just show you the problems. It offers actionable solutions. Its potential to boost your health makes it worth a try.
InsideTracker can help you understand your body better and discover ways to lead a healthier, more fulfilling life.
About The Company
InsideTracker is a cutting-edge health and wellness company specializing in personalized recommendations on nutrition, fitness, and athletic performance.
The company provides a reliable service through blood analysis that reveals biomarkers. These biomarkers show your body's response to various factors, such as exercise, nutrition, and other lifestyle habits.
In addition to providing data via test results, InsideTracker gives actionable, science-backed recommendations to help you optimize your health and reach your wellness goals.
With its team of experts, it offers a comprehensive approach to improving your health.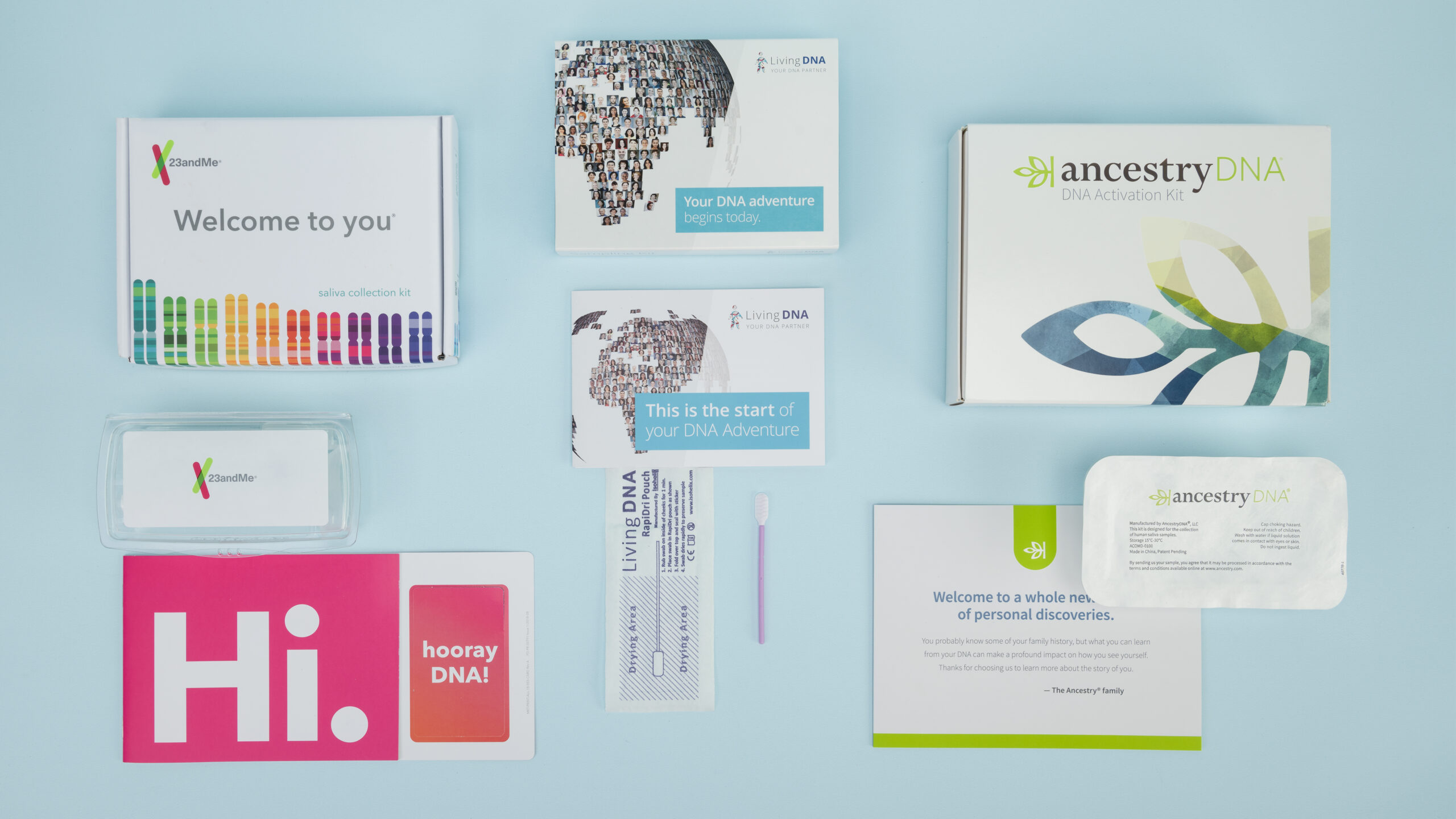 Best DNA Kit
Don't miss out on the opportunity to learn more about yourself. Read our best DNA test page to find the best one for you.
Product Review Summary
Pros
Provides personalized health info so you can understand your body better
Offers actionable and personalized recommendations for nutrition, exercise, and lifestyle changes
Allows tracking of progress over time
Flexible testing via blood test and DNA analysis
Can help fine-tune your training and nutrition for better performance
Cons
Can be relatively expensive
Requires completing a questionnaire, which can be time-consuming
What Customers Are Saying
We've read many user reviews about InsideTracker, and here are what most of them are saying:
Personalization – Most customers are happy with InsideTracker for providing highly personalized insights into their health, allowing them to make customized lifestyle choices.
Actionable Tips – It provides practical suggestions on diet, lifestyle, and supplements to enhance well-being.
Easy Process – Users find it simple to purchase and complete tests, with the option for mobile blood draws for extra convenience.
User-Friendly – The website and app are easy to navigate, making it simple to understand your results.
Some Gender Bias – Some female users feel like InsideTracker focuses more on male biomarkers, leaving them wanting.
High Cost – The tests can be pricey, especially when multiple are needed, which might not fit everyone's budget.
Customer Service Concerns – Slow or unresponsive customer support has frustrated some users.
Why Trust Us
KnowYourDNA is dedicated to providing readers with reliable information on products that help them achieve their health goals.
We pick products based on:
Brand reputation
Product quality
Safety for use
Customer reviews
Our in-house medical experts ensure the accuracy of our information.
What Are Your Options?
InsideTracker has a wide range of products that suits various requirements and budget.
Ultimate Plan
The Ultimate Plan provides a comprehensive look into your overall health.
It even covers insulin testing and analysis, giving you the tools to maintain consistent energy levels and an early heads-up about potential chronic illnesses.
DNA Kit
This DNA Test Kit simplifies testing your genetic information right at home. You just need to register your kit, do a cheek swab, and send your sample by mail.
InsideTrackers DNA tests examine 261 genetic markers to reveal insights about 29 wellness traits.
Using your data from DNA testing, it can check genetic markers to see the impacts on your weight, aging, athletic abilities, food sensitivities, and even how well you sleep.
InnerAge 2.0
InnerAge 2.0 offers accurate, data-based suggestions to boost your health and extend your life.
It's similar to having a personal nutrition expert and fitness coach right on your phone.
With tailored daily advice about your diet, exercise, and supplements, you can progress toward a healthier, longer life by adding these science-backed tips into your routine.
First Responder Panel
This is a special test explicitly created for our first responders.
The blood test focuses on nine specific health markers. It's designed to help lower stress, reduce the chances of heart problems, and enhance the well-being and heart health of our first responders.
Blood Results Upload
With Blood Results Upload, you can simply upload your blood results (from blood samples) and discover insights that can help improve your life.
This plan lets you use a recent blood test you've had through your doctor, work, or insurance. InsideTracker gives you a deep analysis.
Depending on your test, you can get insights into up to 48 health markers, giving you a complete view of your health and well-being.
What's InsideTracker Ultimate Plan?
I just tried out this InsideTracker Plan. I have to say it offered a ton of information about my health.
One of the standout features of the Ultimate Plan is the inclusion of insulin testing and analysis.
It gave me a peek into the future of my health. It also gave me an idea of how my body handles blood sugar and blood pressure, which is crucial for maintaining energy levels and getting early warnings about potential health issues.
With this knowledge, I can make informed choices about my diet and lifestyle.
What Are The Benefits of the Ultimate Plan?
There are many benefits to using InsideTracker's Ultimate Plan.
In-Depth Health Analysis
The Ultimate Plan provides a thorough analysis of up to 48 biomarkers. It can give you a detailed overview of your current health status.
This plan is your complete solution to enhance your health, extend your lifespan, boost your strength and endurance, and ensure you can keep enjoying what you love for a longer time.
Insulin Testing
This plan includes insulin testing and analysis. Insulin helps blood sugar enter the body's cells to be used for energy.1
This test provides vital information for maintaining consistent energy levels and preventing chronic diseases like diabetes.
Science-Based Recommendations
InsideTracker gives you health advice based on science and tailored to your body's information.
It helps you improve your diet, activity level, and supplements to hit your health goals and stay in the optimal ranges for your body.
Is InsideTracker Safe To Use?
InsideTracker is designed with user safety and privacy in mind.
It fully complies with the HIPAA Standards for Privacy, Electronic Transactions, and Security (including the HITECH Act and the Omnibus Rule of 2013).2
Like any health-related service, you must consult with a healthcare professional before making significant lifestyle changes, even the ones that InsideTracker recommended.
How To Use InsideTracker's Ultimate Plan
Using InsideTracker's Ultimate Plan is simple and easy. Read the following to learn how to use and make the most of this comprehensive health assessment.
Start With a Blood Test
Have vials of blood drawn. You can choose to do this at home or in a lab. You can even upload your existing blood test data if you've had one recently. There's also an option for a mobile blood draw.
These options cater to your preferences and location.
Tell a Bit About Yourself
After the blood test, you must complete a detailed personal profile.
Share information about your nutrition, exercise routines, and lifestyle preferences. This step ensures that the recommendations you receive are tailored to your specific needs and goals.
Get Custom Recommendations
InsideTracker will analyze your data and generate science-backed recommendations for your body's needs.
These health recommendations cover areas like nutrition, exercise, and supplement intake. They make it easy to align your habits with your wellness goals.
Create an Action Plan
Set your wellness goal. Customize your action plan to match your lifestyle, making it easy to implement the recommended changes.
Monitor Changes and Your Progress
Your body's health is dynamic, and as you make improvements, your blood biomarkers will change.
It's important you repeat the test regularly to see how you're progressing. You should also track your journey towards optimal health.
Where Can I Buy The Ultimate Plan?
I tested out InsideTracker's Ultimate Plan, and buying it is pretty simple. I just went on InsideTracker's website and followed the instructions to get started.
I wanted to test their most comprehensive health assessment, so I chose the Ultimate Plan. Honestly, it's pretty pricey at $798 per test.
It's good to know that they offer interest-free installments or as low as $72.03 monthly.
Moreover, InsideTracker recommends you repeat this plan to monitor progress. They also offer bundles that provide added savings for this.
For instance, they offer the Two Ultimate Plan bundle at $1388.52, giving $207.48 in savings. They also have a Four Ultimate Plan bundle at $2621.28, giving $570.72 savings.
InsideTracker mentioned that they are HSA/FSA eligible, which is excellent for those looking to use their healthcare savings accounts for payment.
Product vs. Competitors
| | | | | |
| --- | --- | --- | --- | --- |
| Features | InsideTracker | EverlyWell | Wellnicity | Nutrigenomix |
| Service | Health and Wellness | Health and Wellness | Nutrition and Hormones | Nutrition and Genes |
| Testing | Lab, Mobile | At-Home | At-Home | Nutrigenomix Provider |
| Custom Recommendations | Action Plan | Action Plan | Action Plan | Dietary Plan |
| Price (Starts at) | $798/Test | $259/Test | $240/Month | $365/Test |
InsideTracker vs. EverlyWell
Our verdict: InsideTracker provides evidence-based solutions based on blood, DNA, and personal data. EverlyWell provides at-home health testing kits, offering different tests to address various health concerns.
InsideTracker examines up to 48 blood biomarkers, including insulin, cortisol, and cholesterol. It gives science-backed advice that guides users toward optimizing biomarker zones, including dietary and lifestyle plans.
EverlyWell empowers users to gain insights into their general well-being without leaving home, from food sensitivity and optimal hormone levels to vitamin and mineral deficiencies.
InsideTracker vs. Wellnicity
Our verdict: InsideTracker is best if you want a big picture of your health with actionable tips. Wellnicity is for you when you have specific health issues and need personalized recommendations.
InsideTracker looks at your overall health through blood and DNA testing. They check up to 48 biomarkers like insulin, cholesterol, and cortisol to give you a complete picture of your health.
Meanwhile, Wellnicity specializes in specific health concerns. They have tests for hormone imbalances, nutrient shortages, and gut health. If you want to address a particular health problem, Wellnicity tailors solutions for you.
InsideTracker vs. Nutrigenomix
Our verdict: InsideTracker provides a view of your health and specific action plans. Nutrigenomix focuses on your genetic makeup to offer dietary guidance.
InsideTracker primarily relies on blood and DNA testing, examining up to 48 markers. It provides an overview of your health and offers tailored solutions for improvements in diet and lifestyle.
Nutrigenomix analyzes your DNA to give insights into how your genes might impact your response to various foods and nutrients. This can help you make informed dietary choices based on your genetic predispositions.
Is The Product Worth It?
InsideTracker's Ultimate Plan is valuable to your health. It provides a detailed analysis of up to 48 biomarkers, giving information about your overall health and guidance on improving.
What makes it worth it is the personalization. Instead of generic ranges, it discusses your unique health zones. This means you'll know where you're doing well and where you can improve.
The Ultimate Plan doesn't stop at analysis. It gives practical nutrition, exercise, and lifestyle advice based on your results. This guide helps you work towards better health.
It also includes insulin testing, which is important for understanding your energy levels and reducing the risk of other health issues.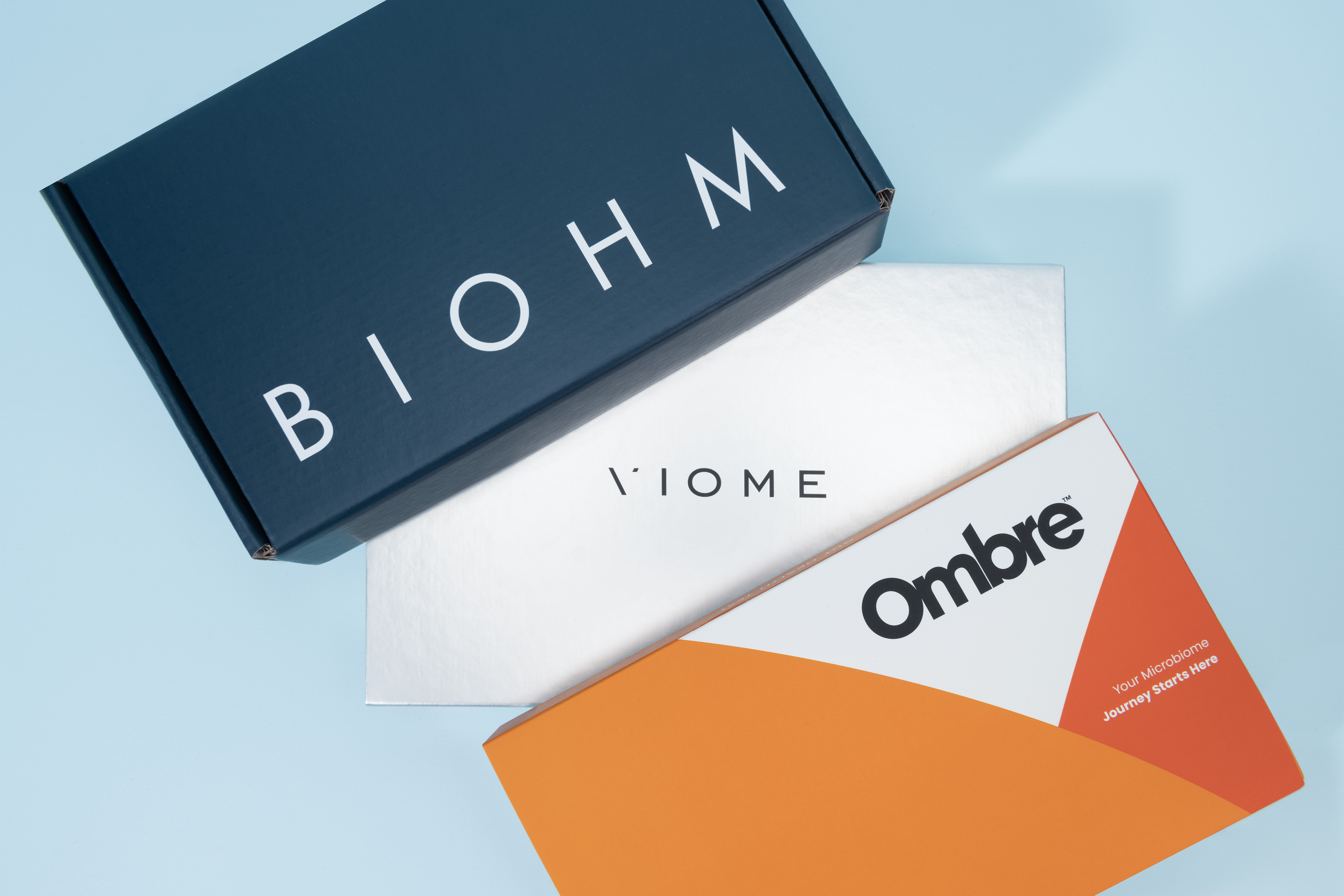 Best Microbiome Test
Looking for the best microbiome kit on the market? Look no further! Our review round-up page has all the information you need to make an informed decision.