Our verdict: Hum Nutrition has stayed true to its promise of improving my mood and energy levels, as well as a variety of health benefits through its personalized supplements.
We all know that we should get the essential vitamins and minerals our body needs from the food we eat.
But living in a fast-paced environment means we may often rely on fast foods and packaged meals. While they can help us feel full, they don't do so much for our nutritional demands.
That's why I turned to supplements and came across Hum Nutrition Vitamins. Hum Nutrition has several products meant to support your health and well-being.
The company ensures to tailor each formulation to your unique needs. Let's learn about their top-selling supplements and how they can help your health.
About The Company
Hum Nutrition Vitamins started in 2012 with skin and beauty supplements. But the company grew and added to its line of vitamins, which target health concerns like digestion, sleep, mood, body, and so on.
Hum makes its vitamins from ingredients you can trust. Qualified and experienced dietitians and scientists helped formulate their supplements.
They are free of artificial colors, flavors, and preservatives. Most of their formulas are vegan-friendly and contain no added sugar.
Product Review Summary
We searched the internet for user reviews of Hum Nutrition products and found some consistent feedback:
Pros
Hum Nutrition's wide selection of vitamins appeals to some customers looking for many different options.
A few customers found some supplements effective for their intended purposes, such as relieving bloating and boosting energy.
Cons
Some users were discouraged by the negative experiences faced by others.
Some users have only complained about the customer service, subscription experience, and overcharging. But they loved the products for their quality despite the issues with customer service.
Some users aren't happy that they can only buy the products through a subscription.
Why Trust Us
KnowYourDNA is dedicated to providing readers with reliable information on products that help them achieve their health goals.
We pick products based on:
Brand reputation
Product quality
Safety for use
Customer reviews
Our in-house medical experts ensure the accuracy of our information.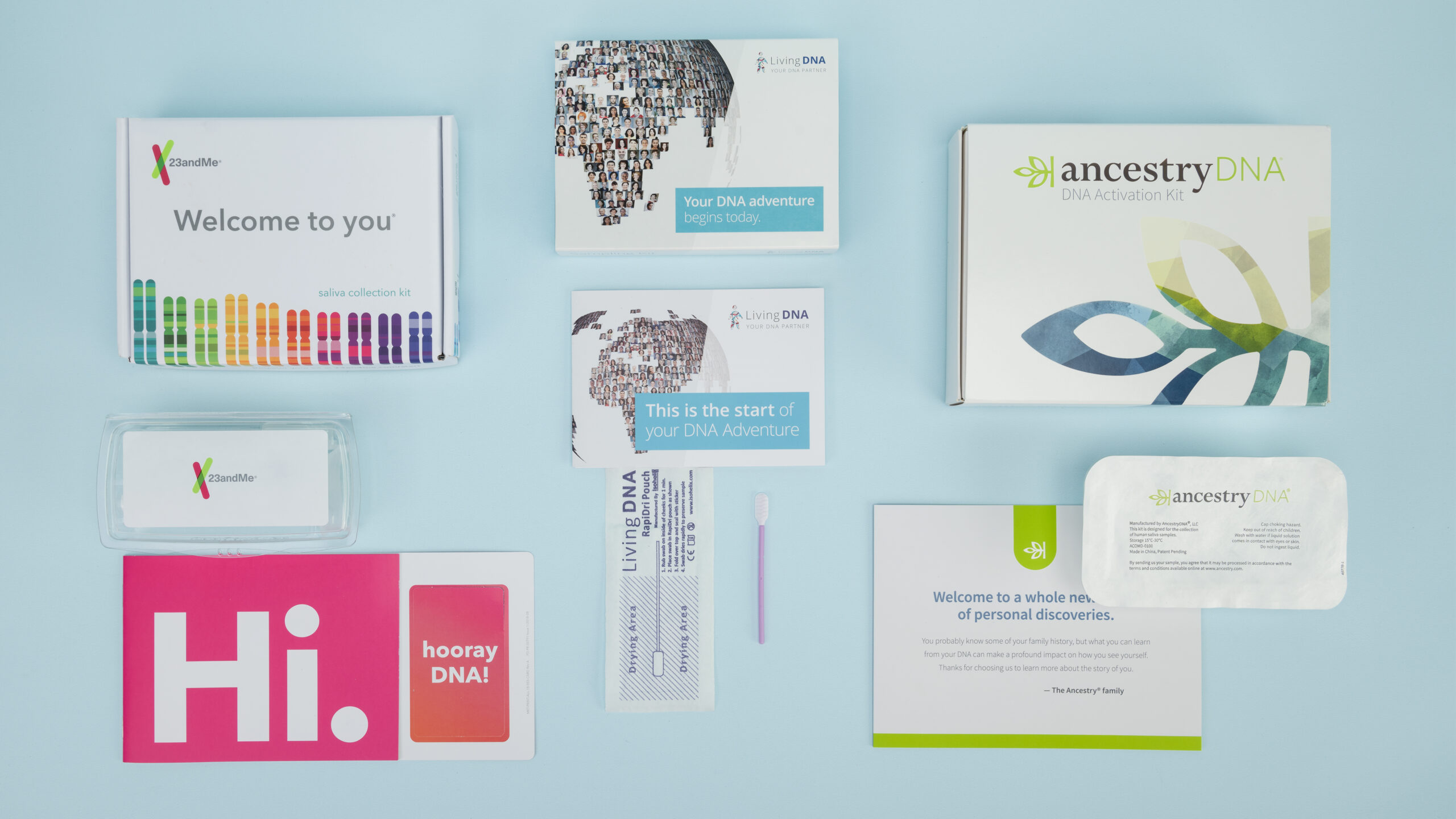 Best DNA Kit
Don't miss out on the opportunity to learn more about yourself. Read our best DNA test page to find the best one for you.
What Are Your Options?
Hum Nutrition Vitamins offers a wide range of personalized vitamins to help you achieve your beauty and wellness goals.
Depending on your specific health concern, you can select from the available supplements on the company's website.
Skin
Supplements under the Skin category address common concerns like acne and breakouts, dryness, improving skin firmness, and reducing fine lines.
The company formulates these supplements to boost skin elasticity, maintain hydration, and promote clear skin. Vitamin E is a common ingredient among them.
Mood
For those looking for mental health support, Hum Nutrition offers mood-enhancing supplements. They aim to enhance sleep quality, reduce stress, and boost energy levels.
Studies have linked poor sleep quality to a decline in positive moods and an increase in negative moods like anger or irritability. So if you're not getting enough good sleep, you may experience mood swings.
Sleep quality can also affect your energy levels and ability to cope with stress. By enhancing your quality of sleep, Hum can help boost your mood. You can find a sleep supplement like Hum Beauty Zzzz under this category
Body
The supplements under the Body category target different areas to enhance your overall wellness. They have options for healthy digestion, vaginal health, prenatal health, and immunity.
A supplement under this category called Hum Daily Cleanse can help detoxify your body.
Another popular supplement from this category is Hum Raw Beauty. It's a delicious mint chocolate chip infusion that boosts energy and skin health.
It's all-natural and packed with over 30 antioxidants, adaptogens, and probiotics.
Hair and Nails
Hum Nutrition has designated supplements for healthier hair and nails. The company formulates them to nurture hair health, support healthy hair growth, and strengthen your nails.
Hum Nutrition Uber Energy
Hum Nutrition offers 38 nutritional supplements and two product bundles. Among its bestsellers is Hum Nutrition Uber Energy.
The Hum Nutrition Uber Energy is a complementary blend of adaptogens and B vitamins that provides adrenal support. It focuses on restoring and enhancing the function of your adrenal glands.
The adrenal glands are essential in regulating your body's stress response.
Adaptogens, which can be found in certain plants and mushrooms, are bioactive compounds that help your body manage the effects of stress, such as anxiety and fatigue.1
Together with B vitamins, they help improve your focus and boost your energy for increased productivity.
Quick Facts on Hum Nutrition Uber Energy
Nutritional Information
Hum Nutrition Uber Energy
Serving size
Two capsules
Vitamin B6
25 mg
Pantothenic Acid
20 mg
Adrenal Support Blend
- Ashwagandha whole plant extract
- Eleuthero stem extract
- Asian ginseng root extract
- Ginger root extract
1180 mg
600 mg
330 mg
200 mg
50 mg
What's Inside The Product?
The company formulated Uber Energy with carefully-sourced ingredients. Hum meticulously tested each component to ensure the potency and efficacy of the supplement.
Ashwagandha
Proven benefits: Ashwagandha is an important Ayurvedic medicinal herb known to relieve stress and improve overall mental health.
Many studies have shown that Ashwagandha reduces stress by regulating cortisol levels, the body's primary stress hormone.2
Research also suggests that it helps combat fatigue by managing your cortisol levels since constantly high cortisol can lead to feelings of tiredness.
Potential concerns: When consumed in large doses, Ashwagandha can upset your stomach and cause diarrhea, nausea, and vomiting. Although rare, excessive ingestion of Ashwagandha can also cause liver problems.3
Eleuthero
Proven benefits: Eleuthero, commonly called Siberian ginseng, is a medicinal herb known for enhancing the body's immunity and energy levels.
A study shows that its re-energizing properties can help boost the body's metabolism and physical performance.4
Potential concerns: Eleuthero is usually well-tolerated, but there isn't enough information about whether consuming it for more than three months is safe.
Potential side effects of too much consumption include diarrhea, stomach upset, and headache.
Ginger
Proven benefits: Ginger contains a potent antioxidant and anti-inflammatory compound called gingerol. It can benefit you in many ways, including fighting fatigue.5
Ginger helps improve the blood flow in your body, naturally increasing your energy levels.
Potential concerns: Despite the many health benefits of ginger, overingesting it comes with risks. It may cause mild side effects like heartburn or an upset stomach.
Vitamin B6
Proven benefits: Vitamin B6 is essential for breaking macronutrients like proteins, fats, and carbohydrates into glucose. It also helps regulate the body's energy use.
Taking a supplement with vitamin B6 can help prolong your energy.
Potential concerns: Excessive intake of vitamin B6 may cause gastrointestinal symptoms, such as nausea and heartburn.
Vitamin B5
Proven benefits: Vitamin B5 contributes to converting proteins, fats, and carbohydrates into glucose. It also helps with the body's energy expenditure.
Additionally, it helps manage your stress levels by regulating the primary stress hormone cortisol when your body is experiencing chronic stress.
Potential concerns: Vitamin B5 is generally accepted as safe at the recommended daily allowance and moderately higher dosages.
But very high doses of Vitamin B5 may cause diarrhea and increase the risk of bleeding.
Asian (Panax) Ginseng
Asian ginseng is commonly accepted as a herbal supplement and is generally well-tolerated. However, consuming continuously for six months and more may be unsafe.
Symptoms like insomnia, hypertension, edema, morning diarrhea, skin rashes, and amenorrhea may be linked to prolonged use of Asian ginseng.
What Does It Taste Like?
When I opened the Hum Nutrition Uber Energy bottle, I noticed it was flavorless since it came in clear capsules.
But as a health-conscious person, I really appreciated that the supplements contain no artificial colors or sweeteners. I loved it even more when I learned they're gluten-free and made from non-GMO ingredients.
What Are The Product's Benefits?
Before I decided to give Hum Nutrition Uber Energy a try, I did my research. Let me share the promising benefits of Uber Energy and my experience with them.
Boosts energy
Hum Nutrition claims that its Uber Energy supplement helps boost energy.
Several studies show that Asian ginseng and eleuthero help relieve the effects of physical and mental fatigue.6,7,8
Vitamins B5 and B6 help keep your energy levels consistent.
I was most interested in its energizing effects since I'm trying to reduce my caffeine intake and have been looking for alternatives to keep me awake.
I was initially skeptical, but three weeks into taking the supplement, I began to feel the effects of Uber Energy. However, I did notice some subtle energy differences during the first two weeks of using it.
I no longer struggled to roll out of bed and get going in the mornings before my alarm went off. I'm a rather busy person, but there are days when I'm dragging a little to be productive.
I immediately felt a noticeable increase in energy whenever I took Uber Energy.
It helped me with work and house chores. Taking the supplement also didn't interrupt my sleep, as I still slept like a log at night.
I also realized one pill was enough to give me an energy boost that lasted the entire day without any slumps or jitters. Although, I took two capsules at first.
Within a month, I woke up feeling energized even without taking the supplement. However, when I do need a boost, I still take it now and then (it's become a staple).
Enhances stress response
Many scientific studies show that Ashwagandha, one of the main ingredients of Hum Nutrition Uber Energy, enhances the body's resilience to stress.9,10
Other ingredients also contribute to Hum Nutrition Uber Enery's promising anti-stress capability.
Take eleuthero, for example, another adaptogenic herb. Studies show that it helps slow down cortisol levels triggered by stress.11
After three weeks of taking the supplement, I noticed a significant improvement in my mood. I became less irritable, and I found myself feeling calmer when unexpected situations happened.
Improves focus
The fine print of Hum Nutrition Uber Energy includes improved focus as another primary benefit. Most of its ingredients aim to boost cognitive functions and reduce mental fatigue.
Research has shown that eleuthero can help improve the concentration and performance of people with mild to moderate fatigue.12,13
Ashwagandha is also helpful when it comes to staying focused. Some studies show that it enhances many cognitive functions, including focus and memory.
One characteristic of mental fatigue is having difficulties focusing. If you're like me, you may also find it hard to pay attention to things when mentally exhausted.
Hum Nutrition Uber Energy helped me focus better, especially when dealing with chores requiring much thinking and attentiveness.
I find it easier to concentrate on tasks at work, and I noticed an improvement in my ability to remember details.
My thoughts and attention remain centered on what I'm doing.
Is The Product Safe To Use?
Yes.
It's also reassuring to know that Hum doesn't use ingredients that can be potentially dangerous or don't pass their strict quality control checks.
In order to provide the best possible products, the company stays updated on scientific developments.
Uber Energy, despite its fantastic energy boost, is a caffeine-free formula. It suits those looking for a refresher without the unnecessary jitters and slumps.
Some customers report side effects of taking the supplement, like diarrhea or stomach upset. I didn't experience any signs related to it.
Others experience insomnia or their sleep cycle being affected during the first weeks of taking Uber Energy.
I had the same experience, but it slowly disappeared in less than a week. After a month of taking Uber Energy, I still sleep soundly at night.
It's also important to note that Hum Nutrition is also vegan-friendly and gluten-free, making it a great option for people on vegan diets or food restrictions.
How To Use The Product
Hum recommends taking two (2) capsules of Uber Energy daily. You can take it with or without food.
The Hum Nutrition website mentions that their supplements are meant to work well together.
They are designed to synergize for maximum effectiveness so you can take Uber Energy with other Hum products.
However, we recommend consulting your healthcare provider about the food and medications you should avoid. Seek their advice before starting any new supplement routine.
Where Can I Buy The Product?
If you'd like to purchase your bottle of Hum Nutrition Uber Energy and other Hum supplements, I found that you can easily buy them on their website.
How Much Does The Product Cost?
Each Hum Nutrition Uber Energy bottle contains 60 capsules, enough to last a month.
The website says you can save 15 percent and get free shipping if you purchase three (3) bottles. It brings down the price of a bottle from the regular $26 to $13.24.
When you take advantage of their subscriptions, you can save more—subscribing grants you exclusive perks and rewards.
Product vs. Competitors
Brand
Hum Nutrition Uber Energy
Persona Nutrition Daily Energy Blend
Care/Of Focus Blend
Cost
$26 / one-month supply
$63.84 / 28-day supply
$15 / 30-day supply
Recommended serving
Two capsules
Five separate pills
One capsule
Main ingredients
- Ashwagandha whole plant extract
- Eleuthero stem extract
- Asian ginseng root extract
- Ginger root extract
- Vitamin B5
- Vitamin B6
- Green tea extract- Vitamin B12
- Beauty Wake blend
- Foundational Multivitamin
- Korean Ginseng

- American
- Ginseng Extract
- Ginkgo Extract
- Vitamin B12
Gluten-free
Yes
May contain small traces of gluten
May contain small traces of gluten
Vegan-friendly
Yes
Yes
Yes
Third-party tested
Yes
No
Yes
Hum Nutrition Uber Energy vs. Persona Nutrition Daily Energy Blend
Based on our research, these two products promise the same health benefit—boosting your energy levels and combating the harsh effects of stress.
They have different ingredients but most components help revitalize your physical and mental stamina.
However, Uber Energy is easier to consume since it combines all the anti-stress and energy-lifting ingredients in one capsule.
Persona Nutrition Daily Energy Blend, on the other hand, is a curation of five different pills, each with its own instructions for consumption.
You may have to follow different directions depending on your supplement.
Another notable difference is that Persona contains hints of natural caffeine. The Beauty Wake blend includes 30 mg of caffeine extract. Remember that green tea extract also has caffeine content.
Persona Nutrition offers an ashwagandha supplement separately from the Daily Energy Blend for $12.88.
Hum Nutrition Uber Energy vs. Care/Of Focus Blend
Both Hum Nutrition Uber Energy and Care/Of Focus Blend aim to ease mental fatigue and increase the body's vitality.
Several studies suggest that American ginseng and ginkgo biloba can significantly improve your focus and relieve the signs of stress.14,15,16
Uber Energy has more ingredients than Focus Blend. Care/Of offers an ashwagandha supplement separately for $10.
Is The Product Worth It?
Yes. Hum Nutrition Uber Energy lives up to expectations.
The supplement can be beneficial to people who are constantly facing stressful situations or jobs. They may rely on Uber Energy to help improve their resilience to stress.
People experiencing mental or physical fatigue or often feeling lethargic can also count on Uber Energy for a refreshing zing.
Pair this supplement with regular exercise, a well-balanced diet, and enough rest for a holistic approach to combat fatigue and improve your stress response.
However, remember that it's always best to consult your healthcare provider before starting a new supplement.
How We Evaluated The Product
Our team and our medical expert, Dr. Rizza Mira, worked together to develop a set of criteria for evaluating the test. Through our research, we assessed the product based on the following:
Brand Reputation
Our research assessed the brand's reputation by checking its transparency about the ingredients list and manufacturing process.
Their website fully discloses the processes and ingredients they use to create their supplements.
Ingredients
Hum Nutrition uses high-quality and compliant Good Manufacturing Practice (GMP) ingredients. They are gluten-free, non-GMO, and vegan-friendly.
The company lists every component on each product label, so you know what you're getting from their supplements.
Third-party testing
The law does not require independent testing. But companies like Hum opt to undergo third-party testing as a sign of their commitment to delivering high-quality products.
Value for Money
Hum Nutrition delivers high-value benefits through its reasonably-priced supplements. The ease and convenience of their products outweigh the cost, making them a good investment for nurturing your health.
Customer Review
We scanned the reviews online from other customers to gain insight into the quality of service other Hum users experienced.
The company has an excellent customer support team. Their lines are open seven (7) days a week. They also encourage email correspondence for any customer inquiries.
Based on the customer reviews we've read, Hum Nutrition appears to live up to its claim. Most customers express their satisfaction with the supplements, which is apparent through their positive feedback.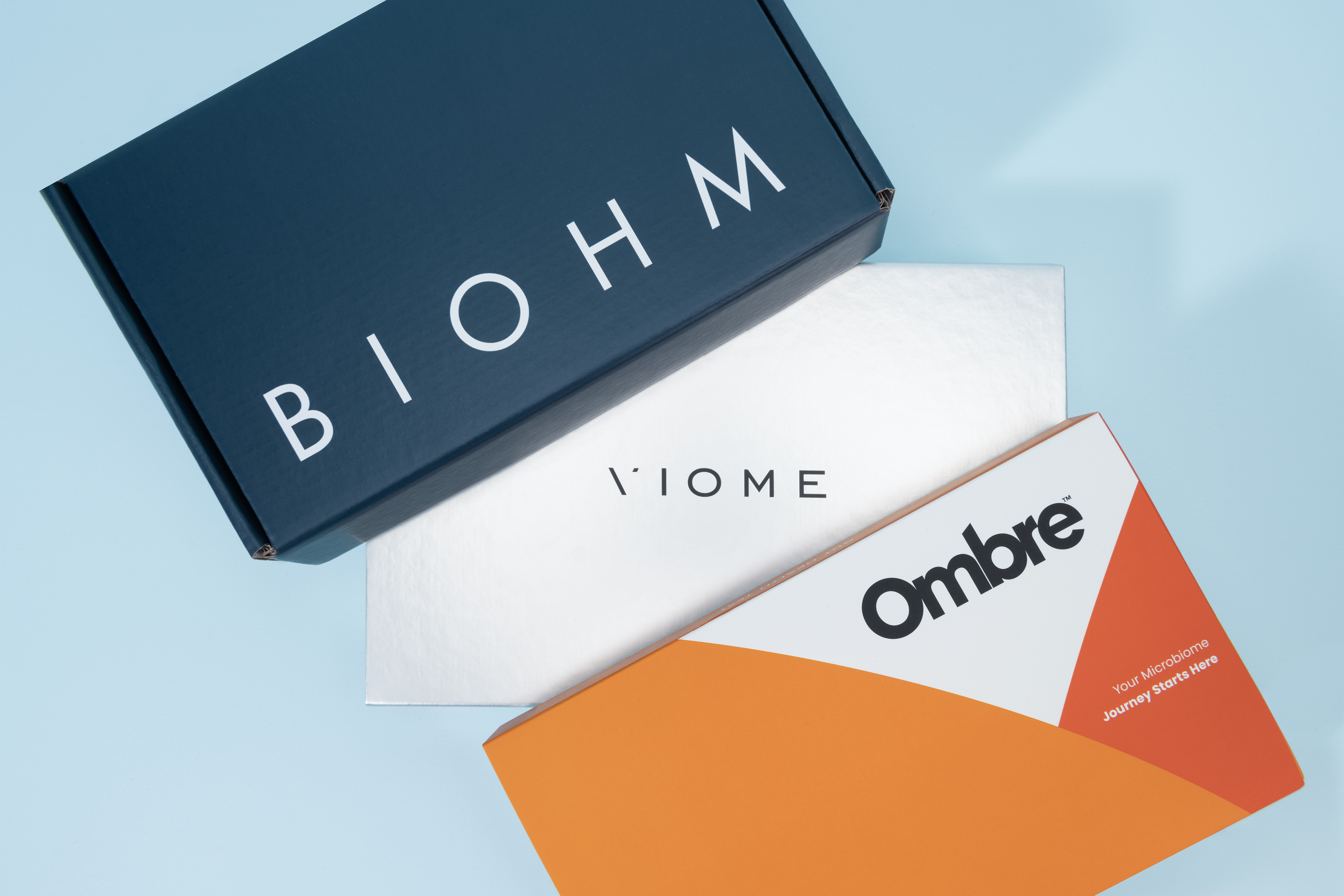 Best Microbiome Test
Looking for the best microbiome kit on the market? Look no further! Our review round-up page has all the information you need to make an informed decision.