We don't get to eat healthy meals all the time. Meal replacement drinks like Huel may help fill in these nutritional voids.
Huel products contain proteins, carbohydrates, fats, and micronutrients. The company claims that drinking Huel can replace a nutritionally balanced meal.
I did a lot of research and was impressed by the Huel reviews on Reddit. Because of its strong commitment to quality nutrition, I made my first order this year.
Below, we'll take a closer look at Huel products and see how effective they really are.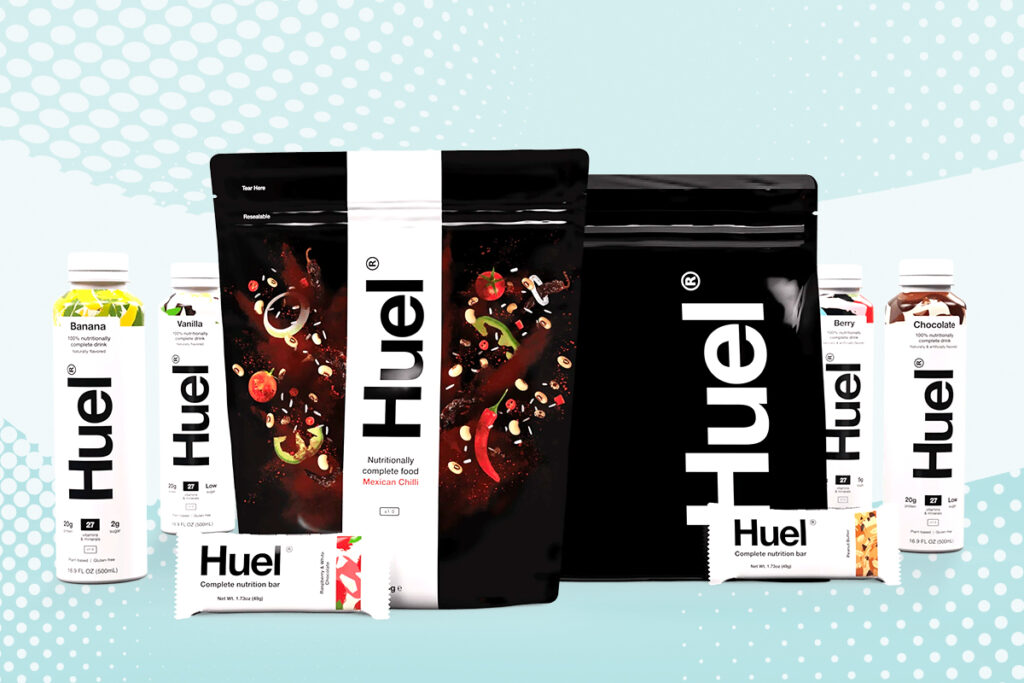 Quick Facts on Huel Meal Replacements
Offers powders, bars, ready-to-drink, and instant meals
Choose from sweet and savory flavor options
High-quality ingredients and nutritionist-designed formula
Contains 26 essential vitamins and minerals
Has fewer allergens than competitors
Why Trust My Review?
Since Soylent entered the market in 2014, I've tried dozens of meal replacements—from powder mixes to meal bars, and even ready-to-go meal shakes.
I've compared their ingredients, nutritional quality, taste, and texture–and picked out products that I believe meet the best standards. The first time I saw a true meal replacement product was when I read about it in the first VICE soylent article back in 2013.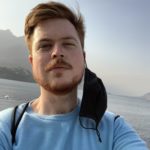 I want to help you reach your nutrition goals just like I have. So you can count on me to give you solid advice about what meal replacements work best.
Our in-house nutrition experts help ensure the accuracy of my information by reviewing them before publication.
What Is Huel?
Huel was an early entrant in the meal replacement industry. It came out over a year after the Soylent drink was founded in 2014.
It uses an original powder formula developed by a registered nutritionist. Unlike Soylent, it's formulated to meet the daily recommended needs of Europeans and the U.K.2
Huel started selling its products in the United Kingdom. It has since expanded to Europe and the United States. Currently, Huel offers a range of meal replacers.
Huel Meal Replacement Options
Since the 2015 release of Huel Powder, the company has made changes to its original formula. The company also expanded their product line to include:
Huel powders
Ready-to-drink shakes
Protein powders
Nutrition bars
Protein bars
They contain 26 essential vitamins and minerals. But there are slight differences in how they split macronutrients.
Huel Powder 3.0
Huel Powder is the quintessential meal replacement powder. Each serving contains 37% carbohydrates, 30% proteins, 30% fats, and 3% fibers (37:30:30:3).3
Its main ingredients are fine powdered oats and tapioca (carbs); flaxseed, sunflower, and coconut (fat); peas and brown rice (protein); and oats and flaxseed (fiber).
Other ingredients like kombucha, acerola cherries, and probiotics aid your digestive system. Here's the full list of Huel Powder ingredients.
Huel Complete Protein 1.0
Think of it as a high-protein and sugar-free alternative to the Huel Powder. One serving contains 11% carbs, 76% proteins, 10% fats, and 3% fibers (11:76:10:3).4
It gets its protein from hemp, faba, and peas.
Huel Black Edition 1.1
Huel Black is the high protein and high fiber alternative to the original Huel Powder. It contains fewer carbs and more phytonutrients. It's also low in sugar and salt.
Each serving has 17% carbohydrates, 40% proteins, 40% fats, and 3% fiber (17:40:40:3).5 Huel Black's ingredient profile is the same as Huel Powder but with half the carbs and 100 to 128% of the daily recommended fiber intake.
Huel Black comes in lots of different flavors. I've tried most of them, and like many of you know, I'm a banana guy. I think it's best nutritional offering from a meal replacement shake company.
Huel Ready-to-Drink 2.0
It comes in 500 ml bottles that you can readily consume. It has a well-balanced formula with 35% carbs, 42% fats, 20% proteins, and 3% fiber (35:42:20:3).6
Huel Ready-to-Drink is a bit more expensive than buying and mixing your own powder. But it's obviously less messy and more convenient.
You can expect the same ingredients from their original formula — but with the addition of brown rice as a source of carbs and chicory as a source of fiber.
Huel Bar 3.1
Huel Bars are solid meal replacement options. Each one contains 200 calories — enough to replace a meal.
Macros are split into 36% carbs, 35% fats, 24% proteins, and 5% fiber (36:35:24:5).7 Huel Bar's ingredients are similar to Huel Powder, but without the tapioca.
Huel Complete Protein Bar
Huel's Complete Protein Bars contain 200 calories each. Unlike the regular Huel Bar, it's high in protein and very low in calories.
It splits macros into 5% carbs, 30% fats, 40% proteins, and 5% fibers (5:30:40:5).8
Huel Hot & Savory Meal 1.0
Huel's Hot and Savory is for those who want to replace their meals, but wouldn't want to miss out on flavor. Just add hot water and it will feel like a meal of its own.
Macros are split across 38% carbs, 25% proteins, 30% fats, and 7% fibers (38:25:30:7).
Does Huel Taste Good?
Huel has flavorful meal replacement products. Since there are plenty of flavors to choose from, it never seems repetitive or boring.
Most Huel products remind me of pastries and coffee shops. For instance, they've got vanilla, cinnamon, peanut butter, and a variety of coffees, caramels, and creamy flavors.
Flavors like chocolate, berry, banana, and milkshake make me think of fruits and ice cream. While Huel's Hot & Savory are based off actual meals such as curry, Mexican chili, mac and cheese, and Bolognese pasta.
Compared to Huel, there are more heavily flavored shakes, like Queal; and others that are lighter and more neutral (e.g. Soylent, Feed, Saturo, and Jimmy Joy).
But Huel Powder does come in an "unflavored" version. You can adjust it to your taste with Huel Flavor Boosts, which include:
Apple Cinnamon
Banana
Gingerbread
Mocha
Mint-Chocolate
Peanut Butter
Pumpkin Spice
Salted Caramel
Strawberry
I have not tried it myself, but I have heard it is a little bit stark. Most reviews I have seen thought it was a bit too rough on its own.
If you're planning a 100% Huel diet, neutral flavors like vanilla may be a good choice.
What Are The Best Huel Flavors?
It all boils down to your personal preference. I've tried nearly all of Huel Black's flavors. Personally, I liked banana, peanut butter, and curry the most.
Generally, you can choose between sweet and savory flavors. Flavors with a hint of sweetness and caramel seem to be the most popular.9,10
How Is Huel's Texture Like?
Huel's Ready-to-Drink has a smoother consistency than their powders. Their meal replacement shakes are a bit grainy from the addition of flaxseed.
For me, this isn't really a big problem. Huel's whole food nutrition is what matters most. The only annoying thing is that the flaxseed hulls make it a bit more difficult to get a thorough and quick clean of bottles and blenders.
They can get stuck on your teeth too, and you might need to brush after. Like many meal shakes, it's better to prepare Huel with a blender and leave it in the fridge for a while.
I've tested fridge times and I suggest giving it 4 to 6 hours to rest after blending.
Are Huel's Ingredients Good For You?
Huel's meal replacement products are 100% vegan. They do not have lactose, soy, genetically-modified organisms (GMOs), or any animal products.
Most of its protein is derived from pea proteins. I find them easier to digest than the whey protein found in many protein shakes.
While not completely allergen-free, they contain fewer allergens than most competitors. If you have gluten sensitivity, Huel offers gluten-free alternatives for most of their products.
They contain more fats and proteins than they do carbohydrates. Because of this, they can help keep you full and make you less likely to grab snacks in between meals.
At the same time, Huel's low-carb profile is not quite low enough to qualify for a ketogenic diet. If you are an athlete and burn a lot of calories, you can make a "Huel Ketogenic Diet" work by replacing a few meals out of the day.
If you're working on a 100% Huel diet like I did, you should acclimate to it. The fiber in Huel is rough on some people's stomachs.
Start with one shake a day or you may face some poopy consequences.
Huel Weight Loss — Does It Work?
From experience, I learned that meal replacements can help you lose weight. They've helped me lose 120 pounds and Huel shakes are no different.
I started using Huel about halfway through my own weight loss journey. To get enough protein (and reduce my calorie intake), I drank at least one shake a day.
Huel Complete Protein contains tons of protein and very little carbs. I used it to replace one meal per day. After sticking to a daily intake of 1,500 to 1,600 calories, I continued to lose weight with Huel.
Other Huel Benefits
Huel contains fibers, prebiotics, and probiotics that are great for the digestive system. It also has a lot of nutrients that your body needs.
Huel vs. Soylent — Is Huel Better Than Soylent?
Yes. Though it still depends on what you're looking for. If you want a nutritionally complete meal with high quality ingredients and more variety in flavors, I found Huel to be better overall.
But if you're looking for Huel alternatives with good taste, affordable pricing, and balanced nutrition — Soylent meal replacement may be a more fitting choice.
Here's why I think Huel is better than Soylent:
Ingredient Quality
Protein Source
Taste & Variety of Flavors
Macronutrient Distribution
Soylent drinks taste better. They're also less grainy, thinner, and smoother. Huel's meal replacement drinks are gritty and heavy on the tongue. Drinking them can feel like a chore.
Unfortunately, Soylent is missing flaxseed, which gives Huel its thick and grainy texture. You won't feel quite as full with Soylent and you'll miss out on the omega fatty acids from flaxseed.
Soylent also doesn't have many flavors or products to choose from. Huel offers several meal replacement products in different flavors. So it never feels like you're out of options.
Huel contains fewer allergens than Soylent. Its protein is mainly derived from peas, unlike Soylent which uses soy — a known allergen. You can read our Soylent review to learn more.
Is Huel the Best Meal Replacement Shake?
If you go by cost, depending on the product, Soylent might be cheaper. Soylent also has a more consistent mouth-feel and is pretty smooth.
But Huel is probably my favorite meal replacement brand. It's still pretty affordable, costing around $2 per meal. Buying a lot up front will save you even more.
While it costs slightly more than Soylent meals, Huel gives the best value for your money with its high-quality ingredients and variety of flavors and products.
Huel offers meal replacements for many health goals — whether you want to cut carbs, increase your protein intake, achieve ketosis, or lose weight.
Before you consider meal replacement, remember to talk to a nutritionist. They can:
Determine if you can safely replace your meals
Calculate the appropriate macronutrient distribution
Help you choose the right product for your needs
Where to Buy Huel
Huel FAQ's
Can you lose weight on Huel?
Some people, including myself, have used Huel and other meal replacements as a way to make the calorie counting process during weight loss easier. 
Keeping a drink like Huel in the house instead of snacks is an excellent way to avoid cheating on a diet.
During the first few months of this year, I used Huel to push through a plateau in my weight loss. I drank only Huel shakes for over a month straight. While it requires a lot of willpower, Huel contains all you need to live.
Does Huel fill you up?
Huel does a good job of keeping you full. Its high protein content and high fiber will keep you full for at least 4 hours. I found that if you eat breakfast and use Huel for lunch replacement, it will keep you full until dinner.
Is Huel vegan?
Huel is 100% Vegan and contains no soy.
Is Huel low FODMAP?
Huel 3.0 and Huel Black are low FODMAP. FODMAP stands for fermentable oligosaccharides, disaccharides, monosaccharides, and polyols. FODMAPs are carbs that your body can't digest.
Dieticians recommend low FODMAP foods to people with problems like IBS (Irritable Bowel Syndrome). Other Huel products like Hot & Savory, Ready-to-drink, and Bars are not low FODMAP. Read more about it here.
What are Huel side effects?
Huel is a high fiber meal replacement option. I myself have experienced some digestive issues adjusting to the flaxseed used in Huel powders.
If you will be consuming more than 1 shake a day, I recommend starting with only 1 a day for the first week. As mentioned before, Huel has a relatively low impact on the gut, but any person adjusting to a high fiber diet needs to take it slow.