When you take a DNA test, you won't just get reports about your ancestry, health, and other genetic traits. The company may also provide you with a copy of your raw DNA.
Your raw data file contains all the genetic variants found in your genes. The best DNA tests will let you download it.
Downloading your DNA file is usually a quick process. But the steps are slightly different for every provider. Below are guides on how to download DNA data from six companies:
Ancestry
23andMe
LivingDNA
MyHeritage
Family Tree DNA
GPS Origins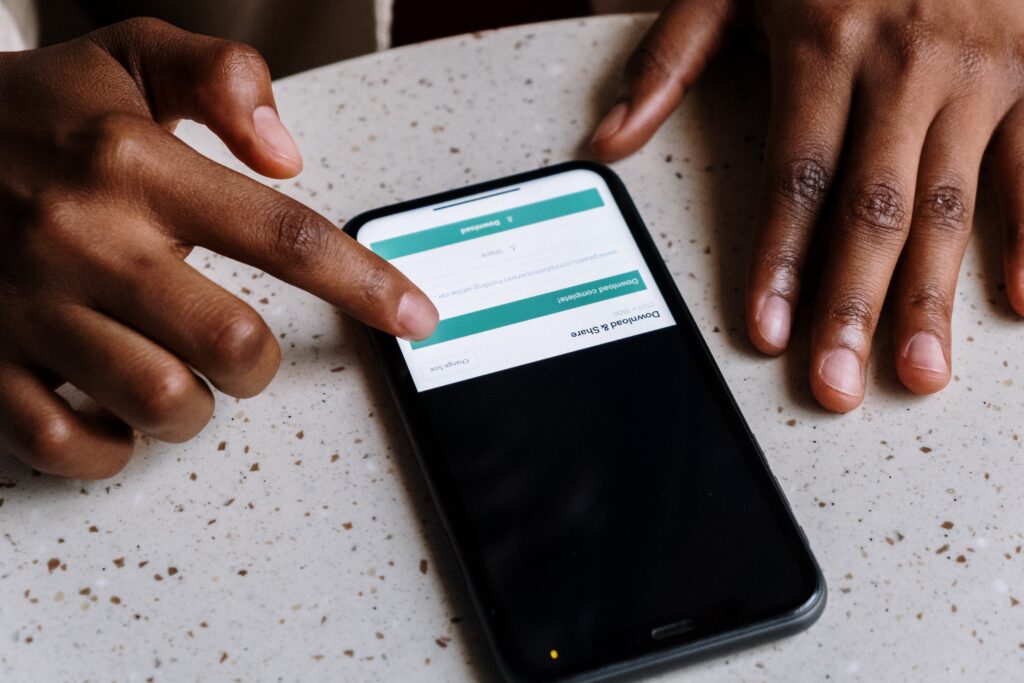 How To Download Your DNA Data From DNA Companies
AncestryDNA

How To Download DNA From Ancestry
Sign in to Ancestry.com with your registered account
Go to your DNA Settings and choose the test you want to download
Scroll down to the "Download or Delete" section and choose "Download DNA data"
Confirm that you understand and select "Continue"
Verify your account by entering your password or the code sent to your email, then click "Continue"
Ancestry will send you another email (Note: This can take up to 24 hours to arrive)
In your email, select "Download DNA Data," this will download your raw DNA file to your computer
The downloaded data will be in .zip format and have a file name of dna-data-(date).zip. You will likely find it in your Downloads folder.
If you make more than one request from Ancestry, only the latest email you receive will have a working download link. Remember to download your data within a week of making your request.
After one week, the link is going to expire, and you have to start over with the first step. Here is our AncestryDNA review if you want to learn more.
23andMe
23andMe Raw Data Download
Sign in to 23andMe with your account
On the top navigation bar, click the "Browse Raw Data" feature
Look for the "Download" tab and click on it
Scroll down until you see the "Submit Request" button, and click on it
23andMe will send you an email (Note: It usually takes one hour for your raw DNA data file to arrive)
Read our 23andMe review for more information.
LivingDNA
How To Download Your LivingDNA Data
Sign in to LivingDNA with your account
Select "Profiles" on the left tab
Click the download icon beside the test you want a copy of
Read the consent form and tick the box under "Consent" if you agree
You will be provided with three download options for your raw DNA files:

Autosomal DNA data
mtDNA data
Y-DNA data

Choose the type of data you want and click on its download button
Check out our LivingDNA review to know more.
MyHeritage DNA
How To Download MyHeritage Raw Data
Sign in to MyHeritage with your account
On the top navigation bar, hover over the DNA tab and click "Manage DNA kits"
Click the three dots on the right side of your MyHeritage kit and choose "Download"
A popup window with information on what you're about to download will appear, click "Continue"
Another popup window with MyHeritage Terms of Service and Privacy Policy will appear, read it carefully, then click "Continue"
MyHeritage will send you an email. Click the download link in your email.
After clicking the download link, you will be taken back to the MyHeritage site; enter your password and click the "Download" button
The download link is valid for 24 hours. You'll have to start over if you fail to download your raw DNA data within that time.
MyHeritage lets you download raw data from your Android phone or computer, but not from your iPhone or iPad. Here is our MyHeritage review if you want to know more.
Family Tree DNA
How To Download DNA Data From Family Tree
After you sign in to Family Tree DNA with your account, there are two ways to download your data:
Option 1: Go to your dashboard
Find the "Autosomal DNA Results & Tools" widget
On the widget, click the "See More" button and select "Data Download"
Option 2: Go to the top navigation bar
Go to "Results & Tools" then select "Autosomal DNA"
Click "Download Raw Data"
The single nucleotide polymorphisms (SNPs) or genetic variants in your autosomal DNA will have the Genome Reference Consortium Build 37 (GRCh37) format.
When downloading your DNA data, you can choose from three formats:
Autosomal data - all autosomal SNPs except for those in your X-chromosome
Chromosome Data - only has the autosomal SNPs found in the X-chromosome
Concatenated Data - has all autosomal SNPs, including your X-chromosome
You can read our Family Tree DNA review if you want to learn more.
GPS Origins
GPS Origins DNA Data Download
Sign in to GPS Origins with your account
Go to "My Account" and click the tab that says "Results"
Locate the test you want data from
If your results are ready, two links will appear: "My Results" and "Download Data"
Click "Download Data"
Check out our review of GPS Origins for more information.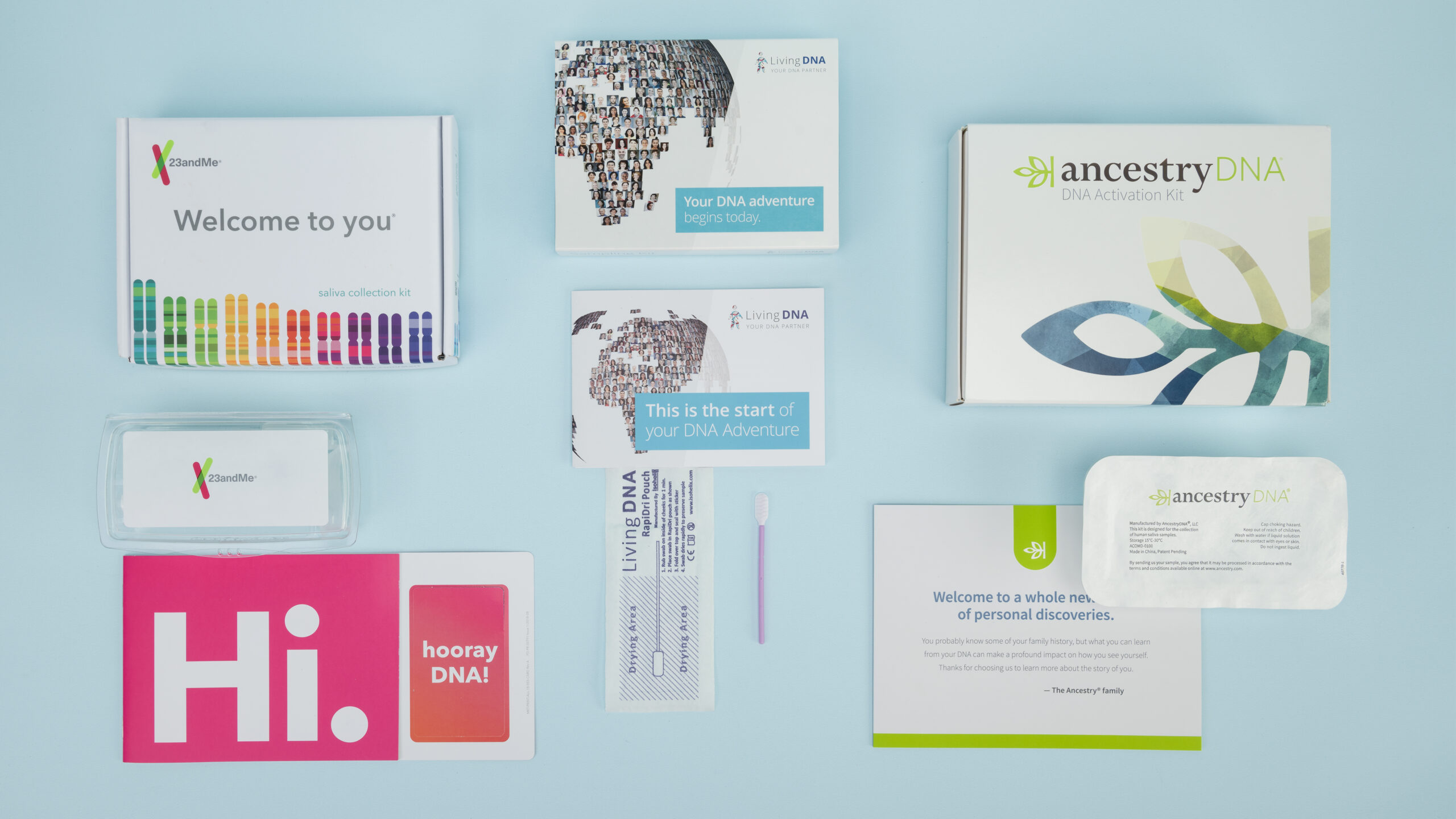 Best DNA Kit
Don't miss out on the opportunity to learn more about yourself. Read our best DNA test page to find the best one for you.
Why Download Your Raw DNA Data?
One of the reasons why people download their data is privacy. If you're not that concerned with your privacy, another good reason to download your data is you can upload it to other DNA services.
1. Protect Your Privacy
After downloading your data, you can secure it by storing it in a device that you own and deleting the raw DNA data from a testing company's database.
If the company's terms of service don't specifically prohibit it, they can use your genetic data for research, sell it, or share it with third parties as long as it's on their database.
There is a chance your information could be used in ways that are harmful to you. For example, insurance companies or employers might use your DNA test results against you.
Even if you're protected by the Genetic Information Nondiscrimination Act (GINA), it can still happen.
Unless you opt for the most private DNA testing companies, law enforcement can use your genetic information against you or someone you care about as well.
There have been cases of police officers and criminal prosecutors using DNA data to locate suspects or their relatives.
Once your data has been used for scientific research or shared with third parties, you won't be able to track down who has accessed it, let alone delete it.
This is why it's so important to download and delete your data as soon as possible. If you wait, companies might have already sold or shared your information.
2. Upload Raw DNA Data
There are several things you can do with your raw genetic data once you have downloaded it. One of your options is to upload your DNA file to genetic companies.
Uploading your data to DNA sites will allow you to gain more insights into your genetic profile. For example, they can use your raw data to:
Check for variants that were not previously identified by your genetic test
Find DNA matches (potential relatives) and expand your family tree
Is It Legal To Download Your Genetic Data?
Yes! Taking a DNA test does not transfer "ownership" of your DNA to a testing company.
While you give them consent to perform DNA analysis on your submitted DNA samples, your genetic information remains your own. This means you can download your data and use it in any way you like.
What Happens After I Download My DNA?
Most DNA companies will keep your DNA file stored in their database unless you delete it or request to have it deleted.
They will likely continue to use your information to help other members trace their ancestral origins or find potential relatives.
Some genetic services might share your information with third parties without your consent. But a company that values your privacy will require your permission.
Read the DNA company's privacy policies to know how they will use and store your data. Only sign the consent form if you're comfortable with the way they handle it.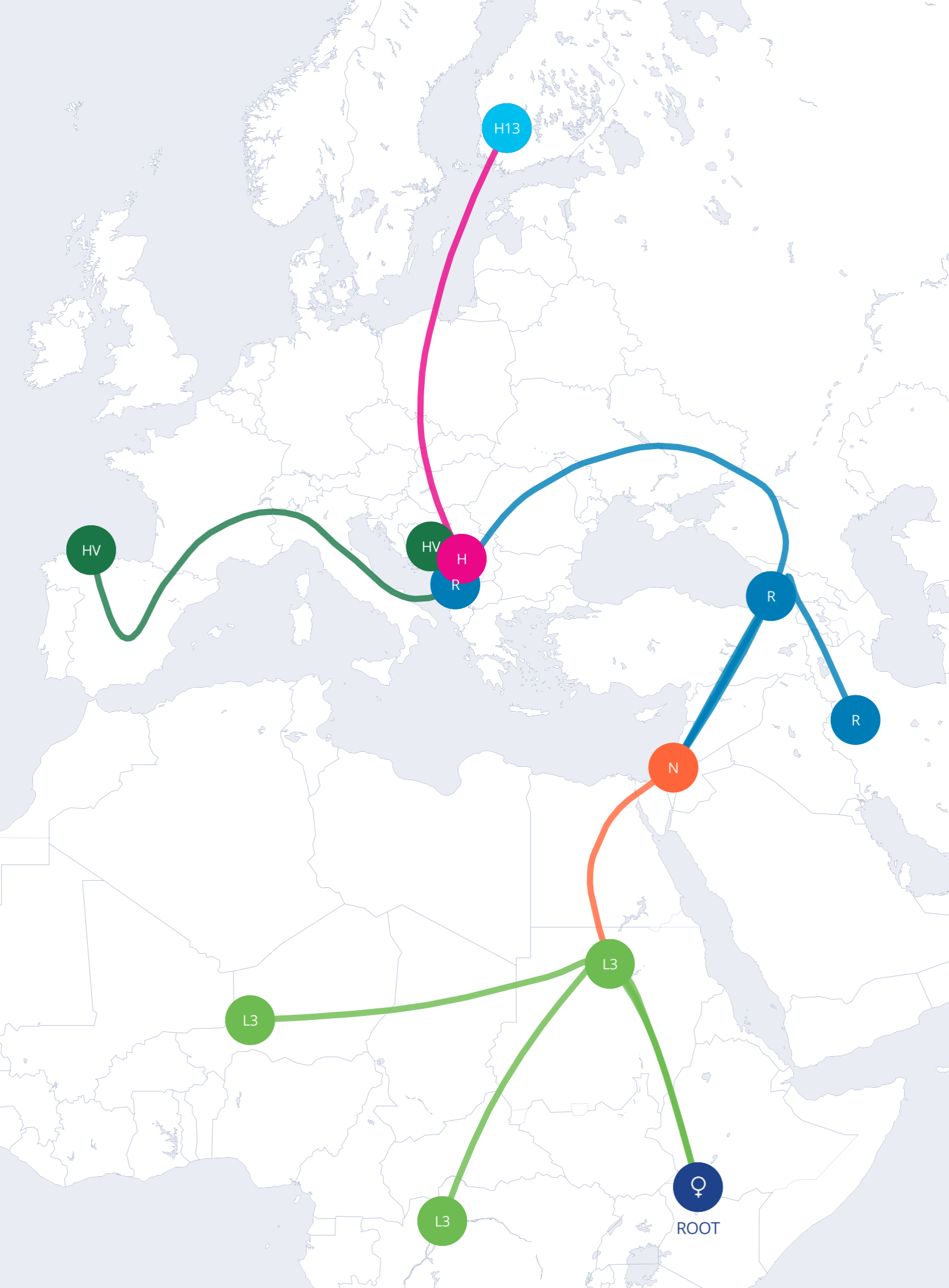 The Best DNA Test
Looking for a DNA test that's accurate and can tell you about your health and heritage?