This guide will go through how to delete your Data from every DNA testing service.
This will include deletion instructions for all major consumer testing companies, such as 23andMe, Ancestry, LivingDNA, MyHeritage, and GPS origins.
Why do this?
Testing your DNA is a convenient and fun way to learn more about yourself and your heritage. It also gives you insight into basic health concerns and can motivate you to make healthy lifestyle changes.
But DNA can also be misused. This is why it's so important to delete your DNA test results from the testing services once you have the information you need.
KNOWYOURDNA REVIEWS
Best DNA Test
We took all of the top DNA tests and reviewed them.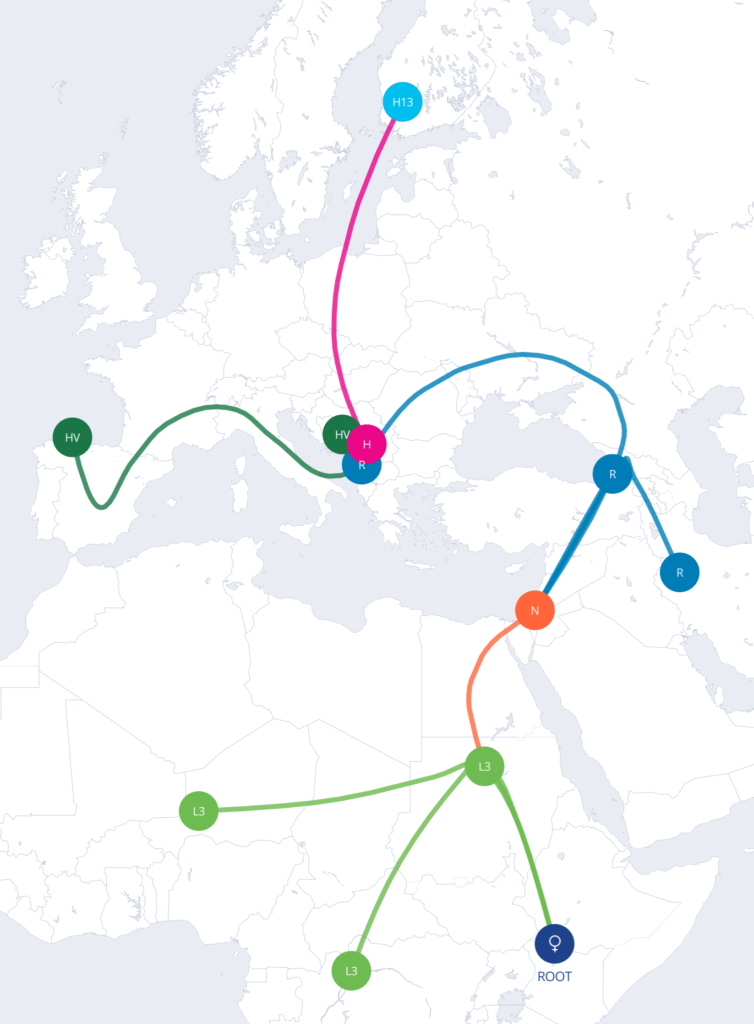 Who Has Your DNA?
If you've submitted a sample of your DNA to a testing service, they have your raw DNA sample in their system. This includes systems such as Ancestry, 23andMe, MyHeritage, LivingDNA, and more.
Unless you've actively deleted your information, these companies keep it on file.
This exposes your most personal information to criminals, as well as anyone else who might be able to use it against you. If law enforcement, insurance companies, or employers wanted access to your DNA, they could conceivably get it from one of these companies if you don't delete it.
Why Should You Delete Your DNA from Every DNA Testing Service?
DNA testing services have security measures in place to protect customers. They understand how sensitive the information they hold is and they've taken precautions to ensure DNA is safe. However, no measure of security is full-proof.
There are several examples of security breaches that have occurred and provided third-party access to the DNA information stored by testing services. For example:
MyHeritage experienced a breach that exposed emails and passwords of 92 million users. The breach didn't directly include any DNA data. Hackers didn't gain access to any DNA information, but they got one step closer than they would have been had the breach not occurred.
If any of these issues are of concern for you or you understand the power someone holds when they gain access to someone else's DNA, you need to take action. If you've submitted a sample to any DNA testing service, the best thing you can do once you've downloaded your raw DNA data is to delete your data from the sites.
23andMe
23andMe allows you to delete your data, but there are some limitations:
If you've consented to share your DNA with their research partners, this data will still be available to them, but it won't be shared with future research programs.
23andMe will comply with the CLIA (Clinical Laboratory Improvement Amendments), and retain some of the data
To delete your DATA, login into 23andMe: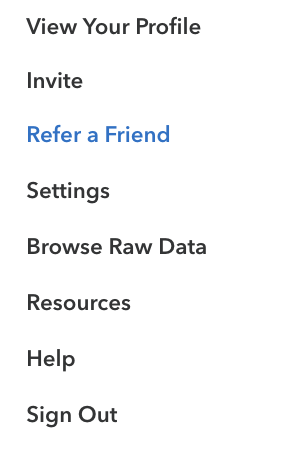 Click the Settings tab and scroll down the very bottom. Here you will find the "delete your data" option:

If you click the view link, you can see the permanently delete your data option: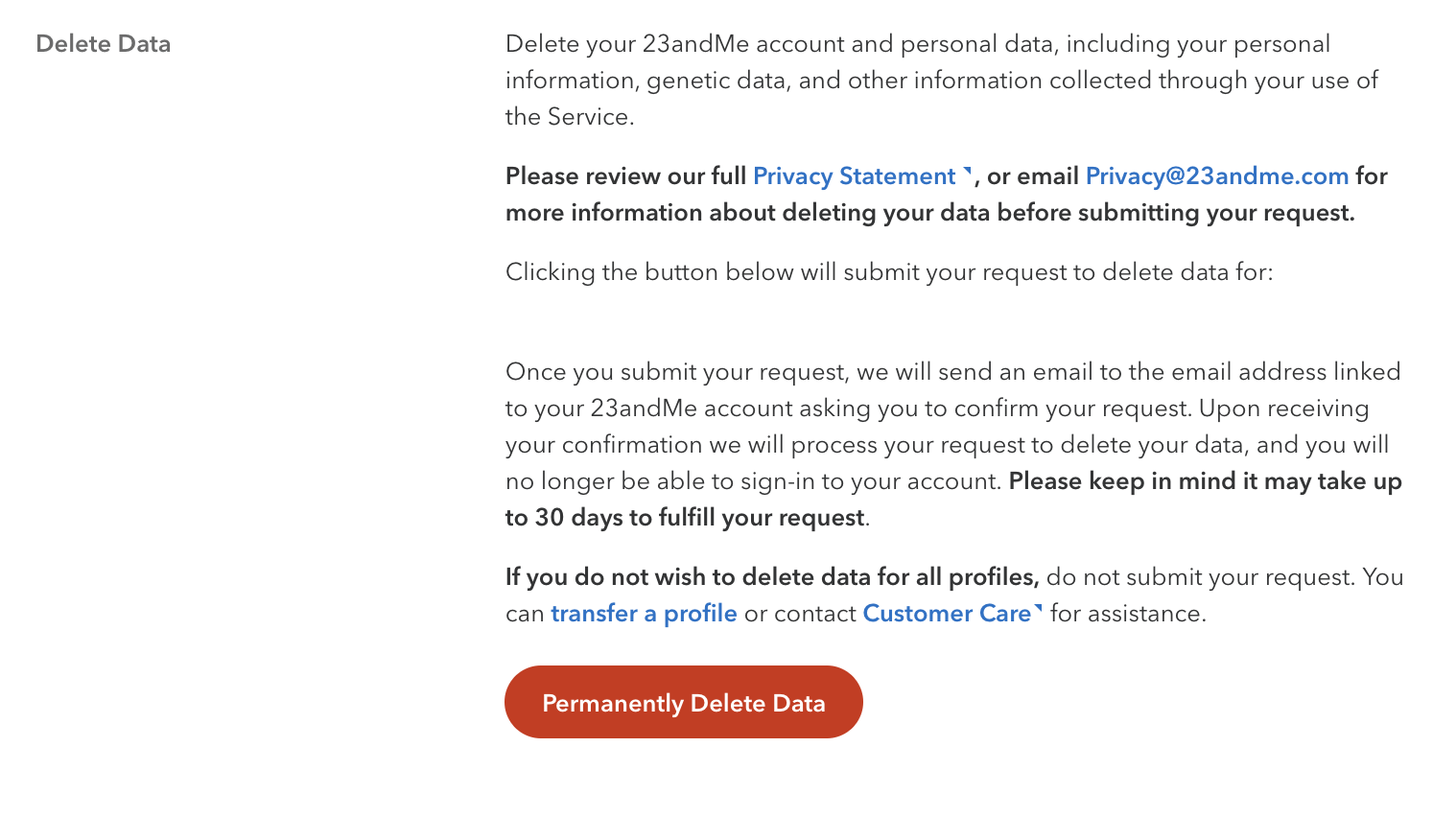 Your DNA data will be permanently deleted after 30 days.
Ancestry DNA
Ancestry allows data deletion with the following limitations:
If you've permitted Ancestry to use your data for research purposes, you can't delete the previous data, but it won't allow them to use it for future research
Deleting your account will also delete your data.
To have Ancestry delete your spit sample, you must call Member Services to do so.
To delete your account, log into your account. Then navigate to:
https://www.ancestry.com/secure/account/delete
This will bring you to the following screen: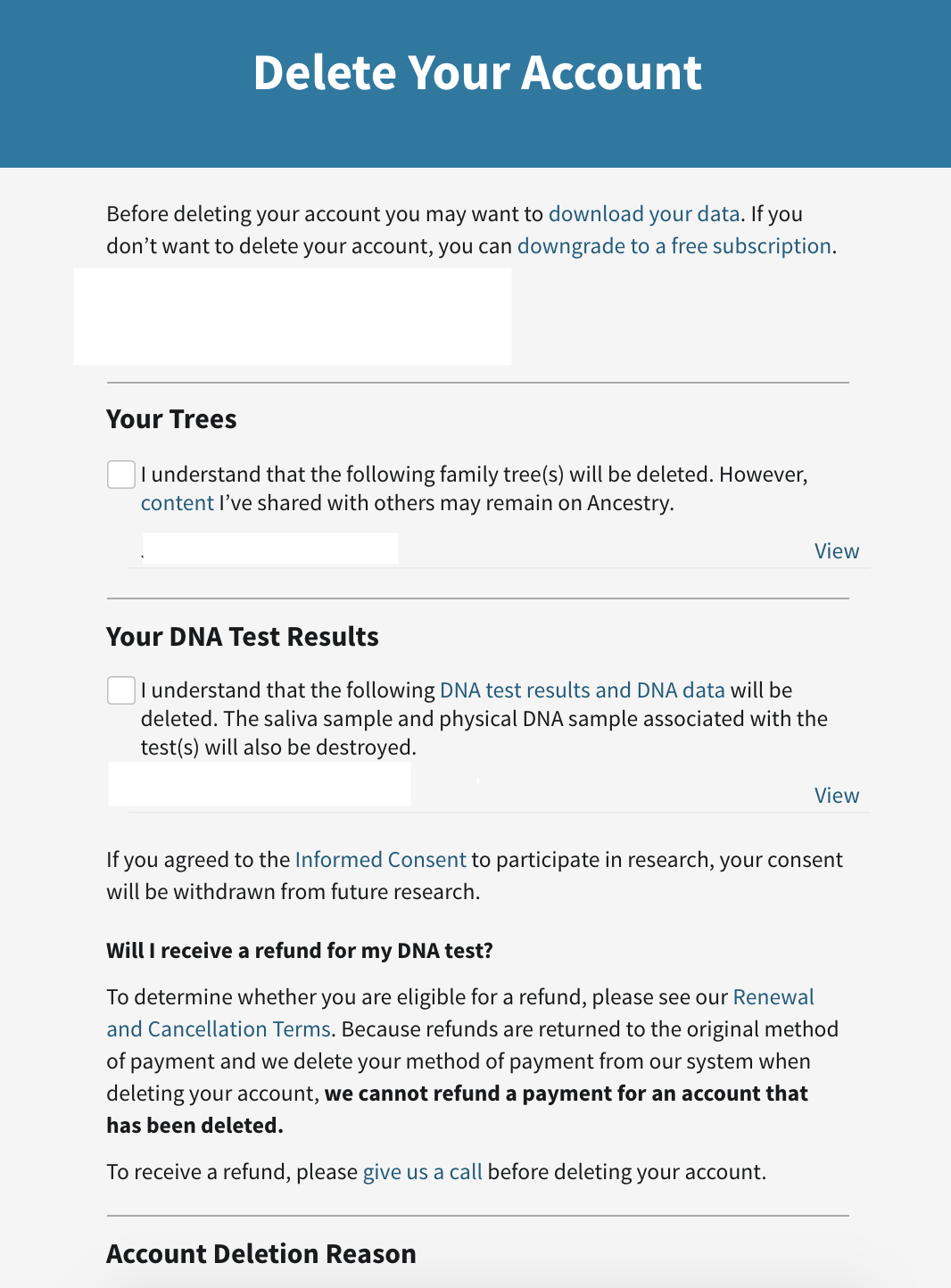 Follow the steps to delete your DNA data.
Living DNA
Living DNA requires you to contact them to delete your data/account. There is very little information regarding how their data deletion works and what is retained and how your data is deleted.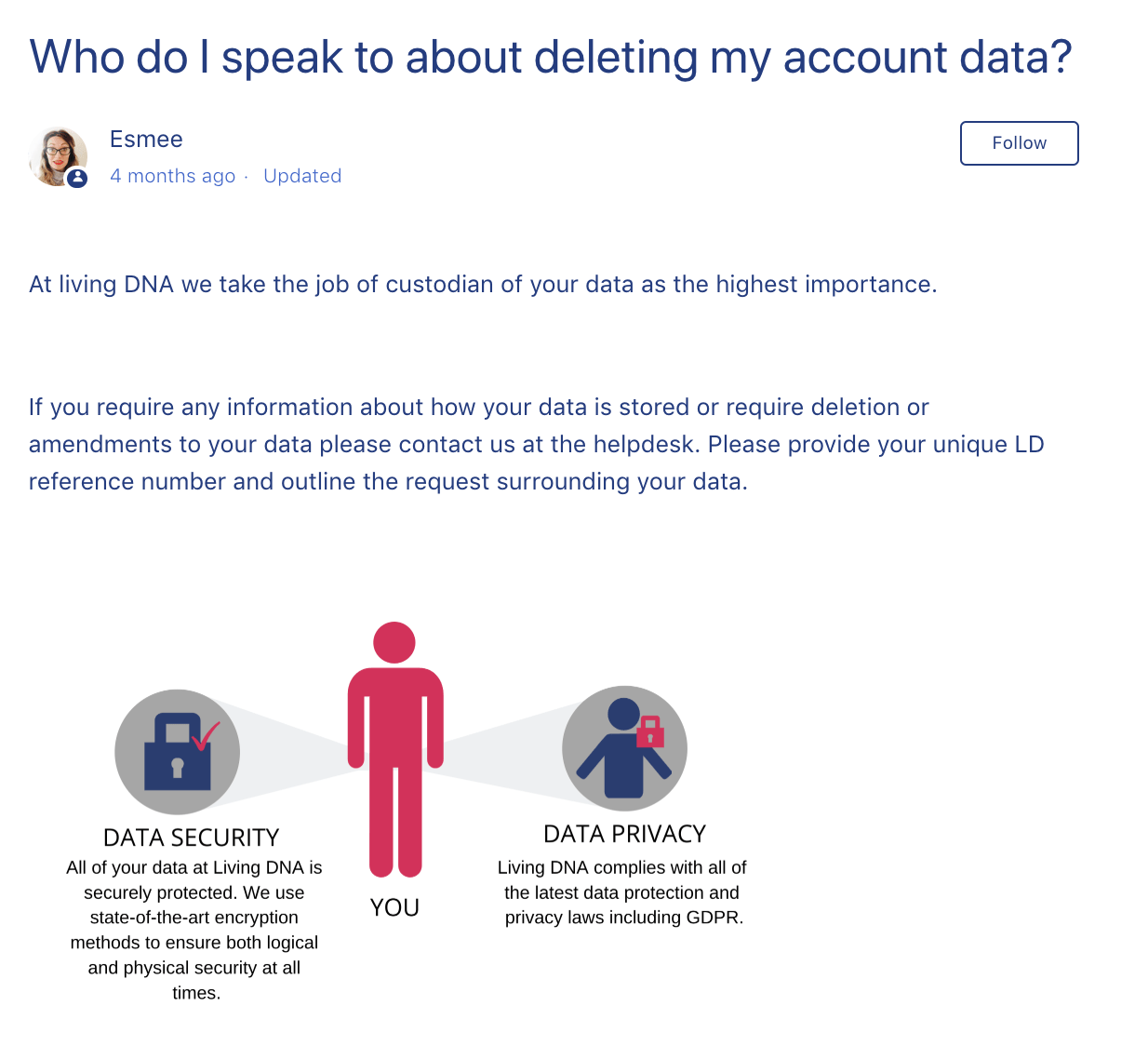 You can submit a request at the following URL:
https://support.livingdna.com/hc/en-us/requests/new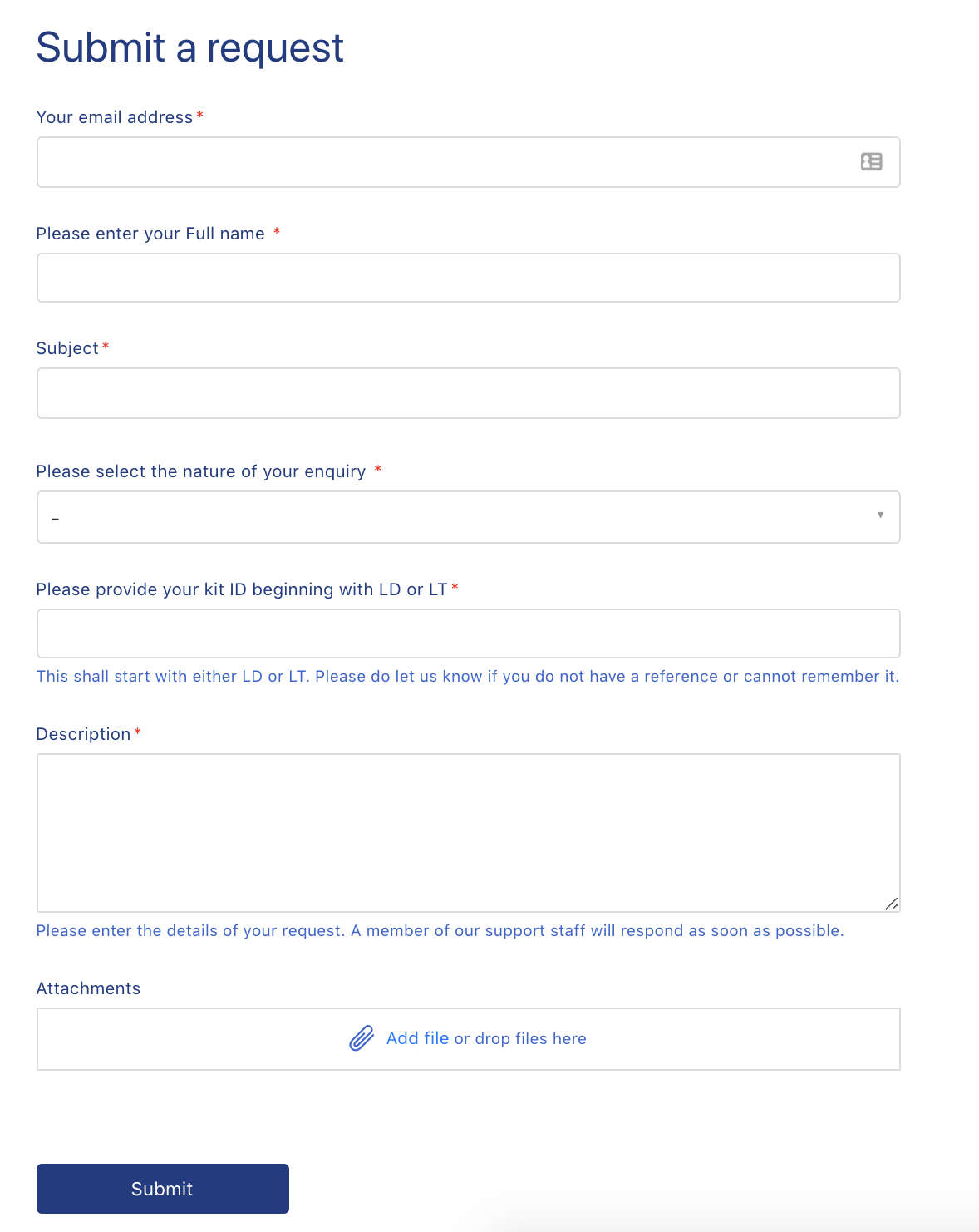 All of DNA deletion at LivingDNA is done manually. Submit a request, and they will take care of it.
MyHeritage
MyHeritage has a robust data deletion policy. Their Privacy Policy states:
"The license you grant to us is not perpetual, and it is revocable as you are able at any time to delete your DNA Results and DNA Reports permanently from the Website and to have us destroy your DNA samples."
You can have MyHeritage delete the physical DNA by contacting them at privacy@myheritage.com
You can delete the DNA data by following these steps:
Go to the DNA tab on the top menu bar and select "Manage DNA Kits."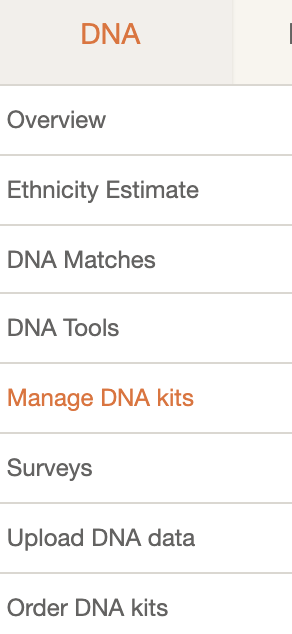 Click the 3 vertical dots on the kit you want to delete the data and select "delete your data":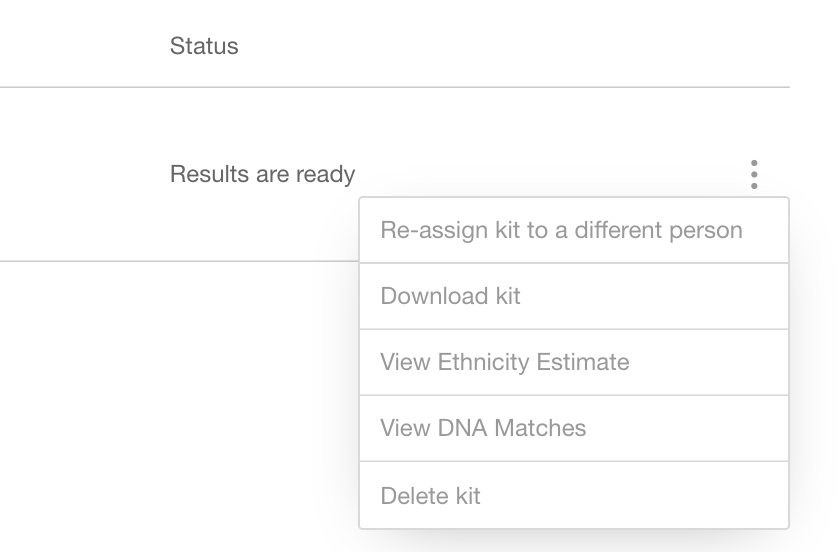 GPS Origins
GPS Origins DNA deletion (review)
GPS Origins states that your sample is destroyed after they extract your DNA data. To delete the DNA data, you must navigate to the following URL: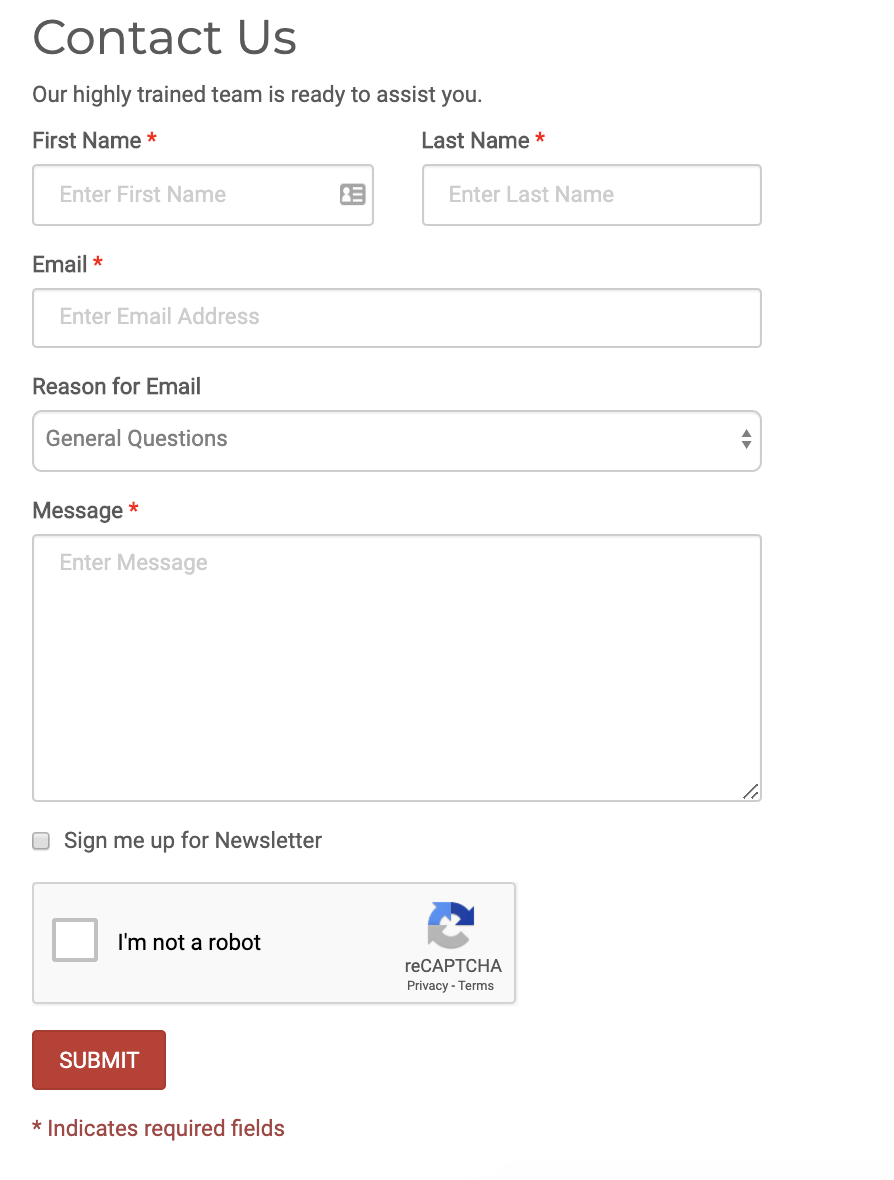 I contacted HomeDNA, and they let me know that their IT team would have to process the DNA deletion.
Conclusion
Hopefully, this guide on how to delete your data from every DNA testing company was helpful, drop a note with any questions.
KNOW YOUR DNA REVIEWS
Most Accurate DNA test
We took all of the DNA tests to see which was the most accurate.