Leaving your home to look for quality medical attention or essential medications is no longer necessary.
With telemedicine companies such as Hims, you can access a variety of healthcare treatments from the comfort of home.
Everything from prescription medication for:
skin care treatments
erectile dysfunction pills
psychiatric evaluations
can now be done online.
But when it comes to your health, you want to make sure you're in good hands. While the services offered by Hims may be convenient, can you trust them?
In this Hims review, we'll explore everything the company has to offer and help you decide if it's worth trying. From the medications they have available, to the pricing of their services, we'll give you all the information you need. But most importantly, we'll let you know if you can actually trust them.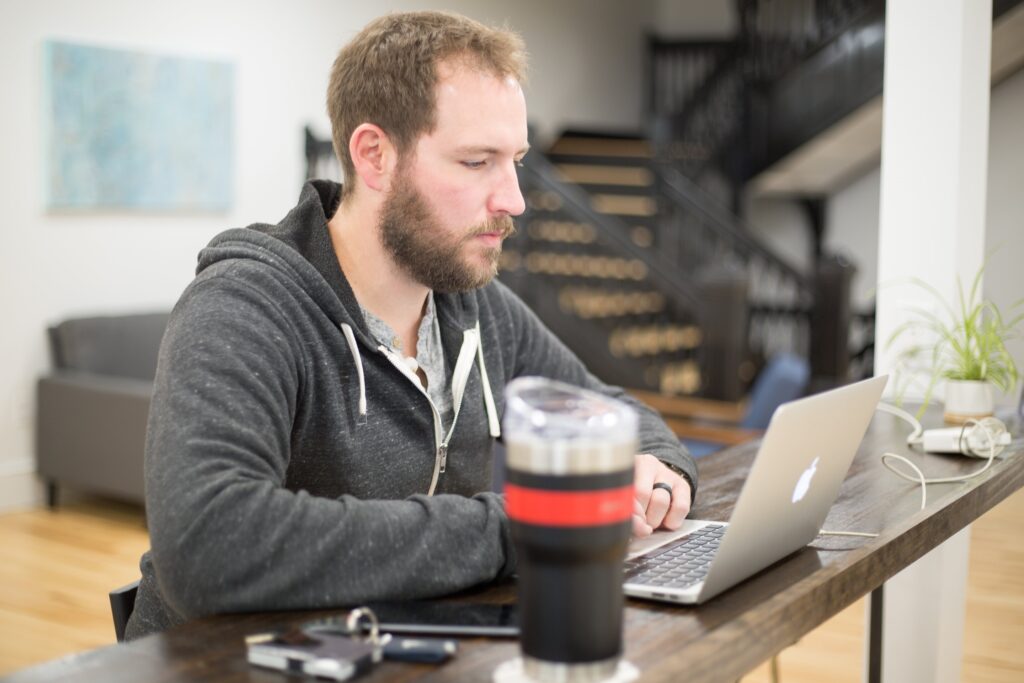 What is Hims?
Hims is a telemedicine company for men that sells a wide variety of products all aimed at maximizing your physical, mental, and sexual health.
Many of the products offered through the site require a doctor's consultation and a prescription, but this process is relatively quick and easy compared to a traditional doctor's visit. Most of the products on Hims can be shipped directly to your door or picked up at your local pharmacy.
The company was founded in 2017 by CEO Andrew Dudum. He created the company to help men take control of their health.
The site was created to make the whole process of finding effective treatments less embarrassing, time-consuming, and overall easier for the average man.
Hims Pricing
Most of the products available on Hims are cheaper than what you'd find through traditional means.
This includes Hims branded products, such as vitamins, tea, and supplements, which are 50% to 80% cheaper than regular retail prices.
The prescription medications and hair treatments on Hims are also cheaper than retail but will require a quick doctor's consultation before you're able to purchase them.
For primary care services, your doctor's consultation is only $39, which is close to the price you'd pay for an in-person doctor visit with insurance. If medication is prescribed, it may be covered through your insurance company.
For psychiatric medication, you'll pay $59 for your initial consultation and $49 a month after that. The fee covers your ongoing consultation, video calls with your psychiatrist, monthly medication, and shipping. If something is prescribed to you, it'll be shipped directly to your door.
Many of the products available through Hims are available through a subscription, but one-time purchases are also possible.
The pricing of your subscription service will vary depending on the product you're ordering. Subscriptions range from items being delivered to you monthly, every other month, or every three months, depending on your needs.
You're free to cancel your subscription service at any time.
Hims Privacy Policy
Seeing as Hims handles a lot of sensitive information about your medical needs, privacy is important. Fortunately, the company offers 256 bit SSL/TLS encryption, meeting SOC2 security requirements.
Hims will only share your private information with third parties when doing so is necessary for it to render services. This means third-party labs, vendors, and medical providers.
How Hims Works
Depending on the services you're looking for, the process of using Hims may vary a bit. For items that don't require a prescription, such as supplements, shampoo, and condoms, you can simply create an account and order them on a one-time or subscription basis.
For more advanced services that require a doctor consultation, the process is as follow:
Create an account through the Hims website and fill in your profile. When filling out the profile, you'll be asked some basic questions regarding your symptoms, medical history, health, and lifestyle. This will help Hims connect you with an appropriate medical provider. You'll also need to provide credit card information and a government-issued ID.
Next, Hims will connect you with a qualified healthcare provider who's licensed in your state. You can discuss your symptoms with the doctor as well as potential treatments. If you're speaking with a psychiatrist, your interaction will be done through video chat. For other medical professionals, you'll chat with them through the Hims telehealth platform.
If medication is then prescribed, it can usually be shipped directly to your door. In some cases, your prescription will be sent to a local pharmacy where you can pick it up.
Depending on the type of treatment you're seeking, you may need to fill out a different questionnaire. Overall, the process is pretty similar across service categories. Receiving medical treatment through the Hims platform is incredibly convenient, and the whole process is quick and easy to complete.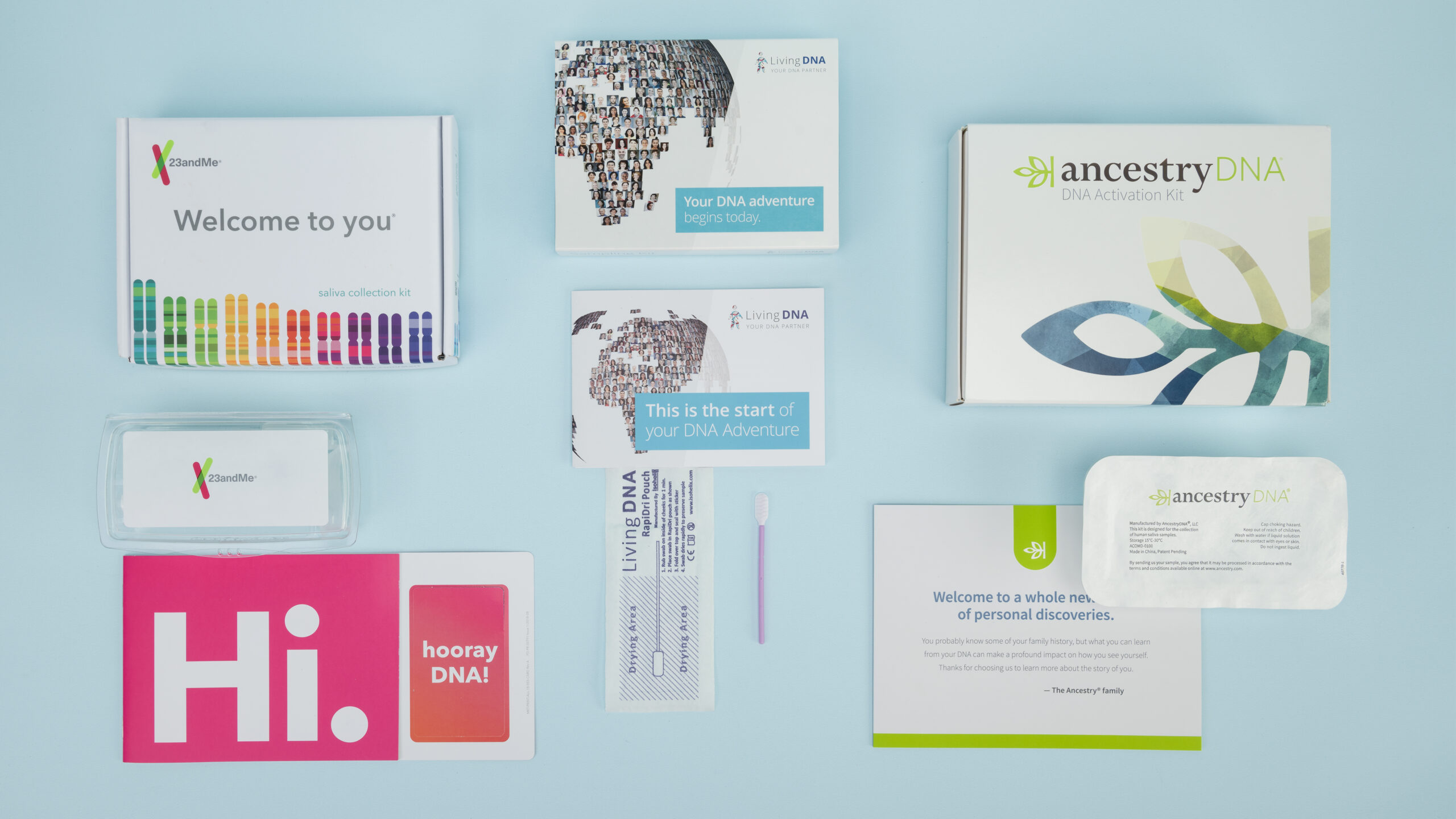 Best DNA Kit
Don't miss out on the opportunity to learn more about yourself. Read our best DNA test page to find the best one for you.
What Does Hims Offer?
Hims offers a wide range of services covering a variety of men's health needs.
Some of the services and products you can find on the site include:
Telehealth medical visits for a wide variety of ailments, including bronchitis, allergies, pink eye, and constipation
Hair loss treatment options, some that require a prescription and some that don't
Erectile dysfunction medication
Premature ejaculation treatments and sprays
Herpes and cold sore treatments
Condoms and lube
Anti-aging, acne, and wrinkle creams
Skincare treatments, moisturizers, and fragrances
Anonymous group support therapies
Psychiatric evaluations with mental health prescriptions
Performance anxiety medication
Protein powder
Vitamins, supplements, and tea
Online consultation services
Online pharmacies
Below, we'll cover each product and service category that you'll find on Hims in more depth.
A Closer Look at Hims Products and Services
The primary care services offered through Hims are a great way to find an effective treatment for many different health conditions. Taking advantage of these services is incredibly easy and affordable.
For only $39, you can consult with a licensed medical provider, receive a prescription, and have it sent directly to your local pharmacy. Your insurance plan can even cover the medication.
Primary Care Services
Hims covers more than 30 common health conditions. These include:
Cold and flu symptoms, such as sore throat, cough, congestion, fever, nausea, vomiting, bronchitis, body aches, and fatigue
Allergy related issues, including seasonal allergies, hay fever, itchy eyes, and sinus congestion
Infection symptoms and illnesses, such as pink eye, UTIs, and sinus infections
Skin problems, which include eczema, rashes, hives, and bug bites
Fungal infections, such as ringworm, jock itch, athlete's foot, and yeast infections
Tension headache symptoms, including dull head pain, forehead pressure, tender shoulders, and neck tenderness
Medication refills for asthma and migraines
High blood pressure or low blood pressure
To use the primary care services, first, you'll answer a few questions regarding the symptoms you're experiencing.
This information will be sent to the healthcare provider you're connected with so they have a little background on what your issue is, speeding up the process. Next, Hims will connect you with a licensed provider within your state who will provide medical advice.
You can discuss the symptoms you're experiencing with your provider so they can determine appropriate treatment options.
If a prescription is needed, your healthcare provider will have it sent to your local pharmacy, where you can pick it up. This way, you won't have to wait for your medication to be shipped, and you can start treating your symptoms immediately.
Primary care services through Hims are currently only available within the United States. You will not be required to make any phone calls, and all interactions with your provider are handled through the Hims telehealth platform using your phone or computer.
Hair Loss and Hair Care Products
Hims also offers several prescription and non-prescription hair loss treatment options and products for hair health. These treatments can be purchased either individually or as a package. To order a prescription-only product, an online doctor's consultation is necessary.
The hair loss treatment options available through Hims include:
This prescription-only pill is used to treat male pattern baldness.
The medication helps to block the hormone dihydrotestosterone (DHT). DHT is a hormone derived from testosterone and is thought to be the leading cause of hair loss. Finasteride can lead to slower hair loss and thicker hair.
Minoxidil drops
The primary ingredient in Rogaine, minoxidil has been shown to regrow hair by relaxing your blood vessels and stimulating blood flow. This helps you to shed old hair and promote the growth of new ones.
Shampoo
This shampoo contains saw palmetto, which can help prevent thinning hair and hair loss by reducing DHT levels in your scalp.
Hair loss conditioner
The hair loss conditioner contains niacinamide to promote hair growth.
Biotin gummies as vitamins
Also known as vitamin B7, biotin has been shown to strengthen hair and nails and lead to healthier skin.
Sexual Health Products
You can also get a range of sexual health products through Hims. This includes a wide variety of prescription medications used to treat erectile dysfunction (ED). To order these medications, a doctor's consultation is necessary.
Hims also offers treatment options for premature ejaculation and herpes and other common sexual health products, such as condoms and lube.
The sexual health products you can find on Hims include:
Erectile dysfunction (ED) medication
Once prescribed by a doctor, you can order a range of ED medications as part of an erectile dysfunction treatment plan.
Hims ED generics can be as much as 90% cheaper than brand names and include generic Viagra (sildenafil), generic Cialis (tadalafil), and Stendra.
Premature ejaculation treatments
Hims offers two different treatments for minimizing premature ejaculation.
First is sertraline, a prescription low dose SSRI (Zoloft) that has a side effect of delaying orgasm.
The company also offers a non-prescription numbing spray containing lidocaine.
Herpes treatments
For both oral and genital herpes, you can order valacyclovir. This antiviral can limit the number of breakouts that occur when taken daily or shorten the length of a breakout when taken right after symptoms occur.
Men's sexual health products
These products include ultra-thin condoms and water-based lube.
Skin Products
Hims has plenty of options to help your skin look, feel, and smell better. This includes its prescription-strength anti-aging cream.
The cream contains tretinoin, a retinoid that helps your skin produce more collagen and keep its youthful glow. The wrinkle cream offered by Hims is meant to be applied right before bed and contains caffeine and hyaluronic acid.
For acne, Hims offers a powerful prescription-strength acne cream treatment containing five acne-fighting ingredients, tretinoin, clindamycin, azelaic acid, zinc pyrithione, and niacinamide. Together, these active ingredients will help clear blackheads, whiteheads, and more pronounced acne symptoms.
Other skincare products available through Hims include vitamin C serum, moisturizer, and cologne.
Mental Health Products and Services
Hims offers various services for mental health conditions. Whether you're looking for antidepressants, group therapy, or you want to seek medical advice from a licensed healthcare provider, you can find it on Hims.
The website also offers free resources and video content. These resources will help you learn effective strategies for dealing with mental issues and are all put together by mental health professionals.
Other mental health services available through Hims are:
Psychiatry evaluation and medication
After answering some simple questions, Hims will put you in contact with a licensed psychiatrist through an online video call. You can be prescribed a range of psych meds based on the results of your evaluation. Medications available on Hims include bupropion, citalopram, duloxetine, escitalopram, fluoxetine, paroxetine, sertraline, and venlafaxine.
Anonymous support groups
Due to the COVID-19 pandemic, Hims is currently offering its group therapy sessions for free.
During these sessions, you're free to remain anonymous by turning off your camera and using an alias. Sessions cover things such as meditation, anxiety management, better sleep, and improving focus.
Performance anxiety medication
If prescribed, you can order propranolol through Hims. This beta-blocker is used to manage the physical symptoms of anxiety during anxiety-inducing activities, such as interviews and public speaking events.
COVID-19 Testing
Due to the current global pandemic, Hims now has two different options available to help determine if you've contracted the virus:
COVID-19 saliva test
If you think you may have contracted the virus but don't want to risk spreading it by going to a test site, this is a great alternative. To use the test, you'll simply have to spit in a tube, send it to the company, and your results will be returned in under five days.
The test should only take a few days to arrive at your door, making the whole process rather quick. The saliva test is currently being offered for $150 with priority shipping included.
Free self-assessment tool
This online assessment asks you some questions regarding the symptoms you're experiencing. Based on your answers, you'll be told how likely it is that you've contracted the virus.
Vitamins and Supplements
You can also find a variety of vitamins and supplements on Hims, all available without a prescription. This includes a collagen-based protein powder which is excellent for muscle recovery after hitting the gym.
The site also has vitamins that can be used for immunity (vitamin C), sleep (melatonin), and hair/nail health (biotin). Additionally, there are a couple of teas available for both relaxation and sleep.
Review of Hims Products and Services
Pros:
Lots of options available for a wide variety of physical, mental, and sexual health issues
Many of the products, including generic medications, can be found for well below the normal retail price
Doctor consultations are quick and easy and can be done from the comfort of home
Issues that you may be embarrassed to discuss with your doctor in person can be handled online
Free group therapy sessions and mental health resources are available, covering a wide variety of issues
All doctors are licensed to practice medicine within the United States, and Hims will connect you with a healthcare provider within your state
Cons:
Other than some of the medications, most of Hims services are not covered by insurance
Doctor consultations are pretty limited and take place through the site's online telemedicine messaging platform rather than phone or video chat
Overall, Hims is an excellent resource for taking advantage of a variety of men's healthcare treatments with minimal effort.
This is especially true for sexual health issues, such as ED or premature ejaculation, which may be embarrassing to discuss with a doctor in person.
A doctor's consultation through the site is incredibly affordable and takes very little time.
However, while Hims may be a convenient and cost-effective option, it's important to note that they only offer treatments for a limited range of ailments. So, if you're not sure if they can help with your specific issue, it's best to check with them before using their services.
If you do have a condition that they can treat, Hims is a reliable and trustworthy option for getting the medication and care you need without having to make an in-person visit to the doctor.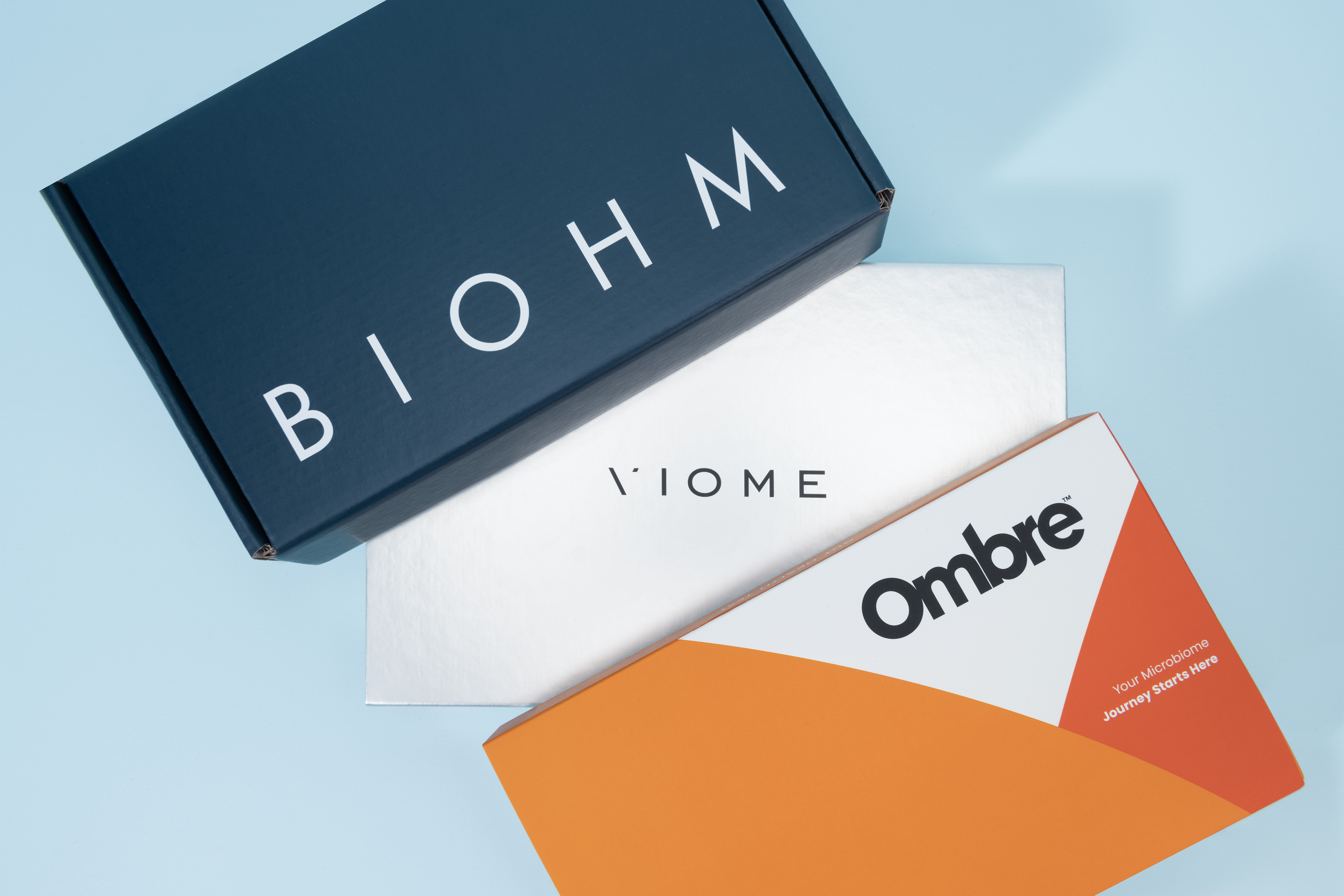 Best Microbiome Test
Looking for the best microbiome kit on the market? Look no further! Our review round-up page has all the information you need to make an informed decision.