Our verdict: Happy Head showed visible improvements in my hair thickness and growth. I also appreciated that I can customize my plan to treat hair loss.
I love that Happy Head offers different product choices in different forms (like topical or oral) in their various products. I found the topical products easy to apply and non-intrusive.
They have an amazing customer service team that helps personalize the treatment and addresses every question that comes to mind. They are very responsive, so creating a plan is simple and easy.
About The Company
Happy Head promises renewed confidence and revitalized hair. This innovative company was founded by visionaries Dr. Ben Behnam and Dr. Sean Behnam. Both stand at the cutting edge of hair growth solutions.
Driven by experience and understanding of skin and hair, the company aims to provide game-changing formulas that treat hair loss head-on.
The company harnesses the potency and effectiveness of FDA-approved ingredients like Finasteride and Minoxidil to make personalized formulas that cater to diverse hair needs.
What Is the Company's Mission?
Happy Head's mission is to transform lives through science-driven and effective ways to deal with hair loss.
They aim to help people regain their confidence and improve their quality of life by addressing hair loss problems.
The company has proven itself as a trusted leader in hair growth solutions. Their impact resonates from renowned medical journals to customer success stories.
Happy Head Product Review Summary
We read hundreds of Happy Head reviews and noticed these pros and cons were the most commonly shared by users:
Pros
Provided customized hair growth treatment formulas tailored to every person's needs
Offered comprehensive hair loss treatments with continuous support
Has board-certified hair dermatologists provide help and guidance
Uses potent FDA-approved ingredients
Gave a choice of easy-to-apply topical solutions
Cons
The products needed consistent use over time
Effectiveness was different per user
Some people found the customization process complicated
Prescription products can be expensive
Why Trust Us
KnowYourDNA is committed to making healthcare more accessible to the public, which is why we feature products that meet industry standards.
We only choose at-home kits with reliable testing methods and science-backed reports to improve your health.
Our in-house medical experts help ensure the accuracy of the information we give to our readers by reviewing them before publication.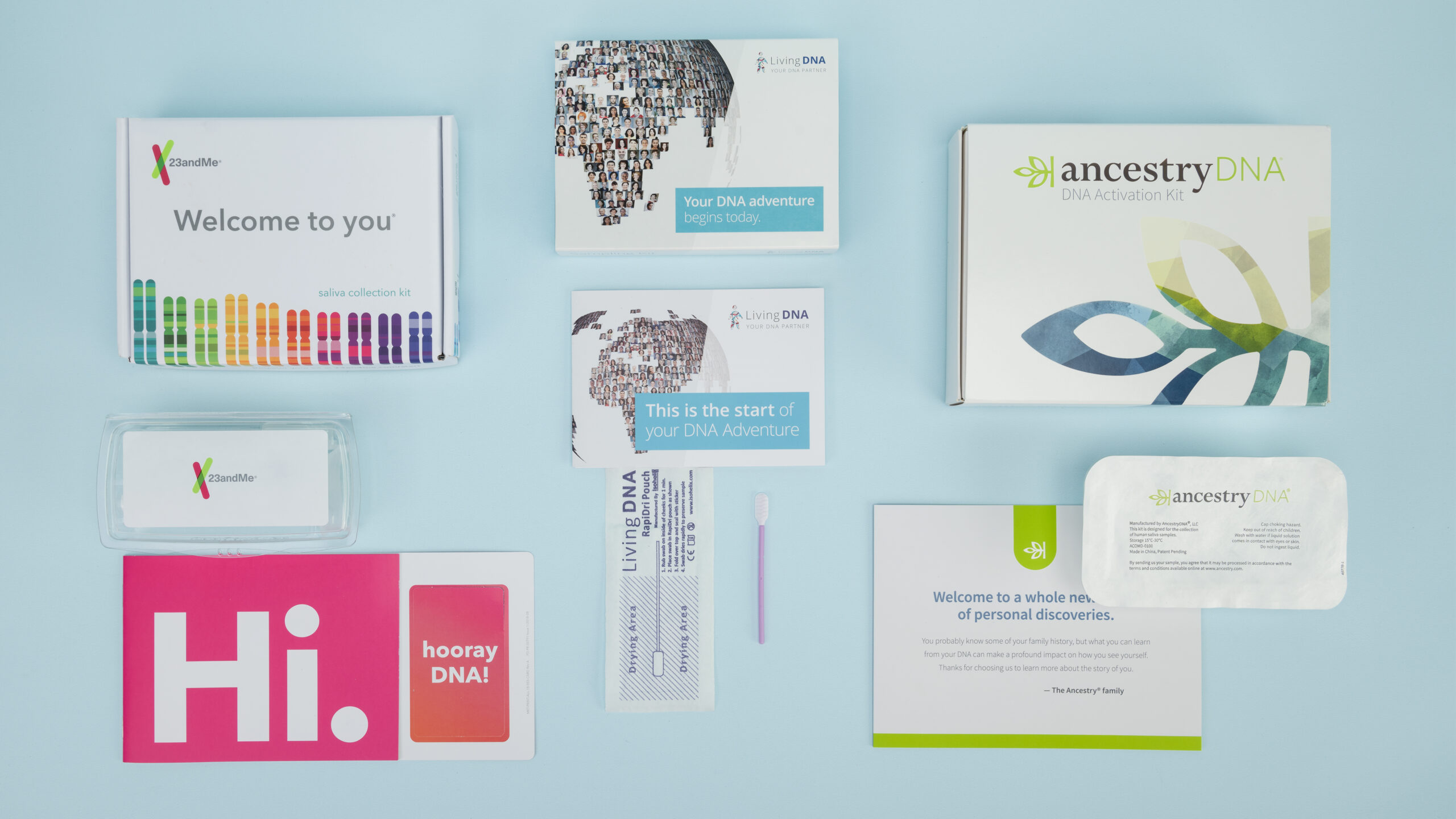 Best DNA Kit
Don't miss out on the opportunity to learn more about yourself. Read our best DNA test page to find the best one for you.
What Are Your Options?
Happy Head has a variety of products designed to tackle hair loss and promote hair regrowth. Here's a list of the different products:
Hair Growth (Topical)
The most potent topical prescription remedy for enhancing hair growth, expertly created by dermatologists. These are:
Topical Finasteride & Minoxidil
Topical Dutasteride & Minoxidil
Topical Finasteride, Dutasteride & Minoxidil
Topical Spironolactone & Minoxidil (Women's Formula)
Topical Minoxidil
Topical Finasteride & Minoxidil (Aqueous Formula)
Topical Latanoprost & Finasteride & Minoxidil
Topical Finasteride & Minoxidil (Liposomal Formula)
Hair Growth (Oral)
Formulated by skilled dermatologists, this is the most potent prescription pill form treatment for stimulating hair growth. These products include:
SuperCapsule™ with Finasteride, Minoxidil & Vitamin D
SuperCapsule™ with Dutasteride, Minoxidil & Vitamin D
SuperCapsule™ with Spironolactone, Minoxidil & Vitamin D (Women's Formula)
Oral Finasteride
Oral Minoxidil
Oral Dutasteride
Oral Spironolactone
Hair Care
Formulated by experts in dermatology and hair loss, such as their:
Gift Pack – For gifting hair growth solutions
Thickening Shampoo & Conditioner – Featuring ingredients like argan oil, biotin, collagen, keratin, and saw palmetto
Thickening Shampoo – Designed to promote thicker, healthier hair
Thickening Conditioner – Moisturizes thinning scalp, fortifies hair follicles, and adds volume
Hair Growth Supplements – Contains biotin, collagen, keratin, saw palmetto, probiotics, Ashwagandha, and vitamins A + D
Happy Head Hair Growth Treatment
Happy Head focuses on creating solutions for hair regrowth. The company aims to empower people facing hair loss issues by giving them personalized treatments rooted in scientific research using potent ingredients.
The products appeal to men and women experiencing different degrees of hair thinning or balding. Since they provide custom solutions, this flexibility suits various needs and preferences.
Whether users are in the early stages of hair loss or looking for ways to rejuvenate their hair health, Happy Head's personalized options can serve different demographics and hair types.
Quick Facts on Happy Head Hair Growth Treatment
Here are some quick facts on Happy Head Hair Growth Treatment:
Customization – Their treatments are designed for every user's unique needs, considering factors like age, gender, and medical history for best results.
Topical options – The prescription-grade topical hair growth solutions are their core product. They are formulated to prevent and reverse hair loss. These formulas are tailored to specific needs and can be conveniently applied to the scalp.
Oral options – Besides topical solutions, they have hair growth solutions in pill form containing active ingredients like Finasteride, Minoxidil, Dutasteride, Vitamin D3, and more.
All-around hair care products – They provide shampoos, conditioners, and supplements infused with key nutrients designed by dermatologists and hair loss experts.
Happy Head doctor consultation – Each subscription order includes a consultation. Customers can discuss their hair loss concerns, medical history, and other treatments with a qualified dermatologist.
Progress tracking – Customers are encouraged to track their progress by taking photos at regular intervals, providing a visual record of their hair growth journey.
What's Inside The Product? — Ingredients
Here's an overview of some of the active ingredients in Happy Head's formula, their benefits, and potential concerns.
Finasteride
This ingredient helps treat hair loss by lowering dihydrotestosterone or DHT levels.
Minoxidil
This active ingredient increases blood flow to follicles, encouraging growth. Possible side effects include scalp irritation and facial hair growth.
Dutasteride
This compound blocks DHT production to prevent hair loss. It is not yet FDA-approved.
Vitamin D3
This vitamin supports hair follicle health.
Spironolactone (for Women)
This ingredient reduces the impact of male hormones on follicles in women. Side effects can include changes in the menstrual cycle.
Retinoic Acid
Retinoic acid improves scalp health by clearing debris from follicles.
Hydrocortisone
This ingredient reduces scalp inflammation and irritation.
Latanoprost
This formulation extends the hair growth phase and increases hair density.
How Does It Feel and Smell?
Happy Head's topical form felt light and was easy to apply to the scalp. It didn't leave any residue or have a heavy or greasy feeling—it was really comfortable.
I didn't notice any strong scent on their topical solution. I could even say it's almost odorless with just a tiny hint of medicine-like smell due to the active ingredients. This made integrating into my daily routine easy since there's no noticeable fragrance.
Meanwhile, the shampoos and conditioners had natural scents like herbs or flowers. It made my hair care routine refreshing.
What Are Happy Head's Benefits?
Happy Head has proven benefits, such as stimulating the normal hair growth cycle, increasing hair thickness, and reducing hair loss. Their custom treatments contain tried-and-tested ingredients like Finasteride and Minoxidil, known for helping with hair issues.
Finasteride is an FDA-approved ingredient that aids in hair loss treatment. It works by reducing a hormone linked to hair loss. As a result, it can prevent more hair from falling out and encourage new growth.
Finasteride can be used for both topical and oral solutions. A clinical trial in 2022 found that topical Finasteride (and even oral Finasteride) "significantly improves hair count compared to placebo."1
Minoxidil is another FDA-approved ingredient used in Happy Head products. It helps blood flow to hair follicles, leading to more hair growth. A study found that it effectively promotes hair growth and increases density.2
Retinoic Acid is seen in a clinical trial to help hair regrowth by 66% when used in combination with Minoxidil.3
Happy Head's formula includes 1% of Hydrocortisone. In a study from 2022, corticosteroids like Hydrocortisone were found to be effective in reversing hair loss caused by Alopecia Areata.4 This condition results in patchy hair loss and differs from the usual hormone-related hair loss.
Promotes Hair Growth
Happy Head's primary objective is to promote hair growth. It provides hair growth treatments through proven ingredients and personalized solutions.
With the help of an expert dermatologist, Happy Head can help you personalize your journey and start any new hair growth routine.
Boost Your Confidence
Hair loss can be emotionally stressful for many people. Restoring lost hair can boost self-esteem and confidence.
Prevent Hair Loss
Happy Head treatments can slow down or halt further hair loss. This can help preserve the hair you still have. Treating hair loss can be tricky, but this is a good way to get healthy hair that doesn't break easily.
Is The Product Safe To Use?
Expert dermatologists formulate Happy Head's products. They are generally safe when used as directed. However, like any medication or treatment, there can be potential side effects.
Consult with a healthcare professional before starting any new regimen, especially if you have underlying health conditions or are taking other medications.
Common side effects of topical treatments may include:
Scalp irritation
Redness
Itching
Dryness
These side effects are usually temporary and mild. Users may sometimes experience a shedding phase before new hair growth occurs.
For pregnant, nursing, or women planning to get pregnant, consult a doctor before using any hair growth products. Some ingredients may not be recommended during pregnancy.
Consult a dermatologist before starting any new hair growth regimen. They can provide personalized advice based on your medical history, current health status, and specific needs.
If you experience adverse reactions while using their products, stop and seek medical attention if necessary.
How To Use Happy Head Hair Growth Treatment
Using Happy Head products is straightforward since each product has specific instructions.
I used Happy Head's topical products. Here's a quick guide to doing so:
Clean the scalp – Begin the treatment by cleaning your scalp and keeping it dry. Ensure your hair and scalp are free from dirt, oils, and styling products.
Apply the product – Depending on the product, apply the recommended amount directly to your scalp. Use the provided dropper or applicator to distribute the product evenly across the areas where you're experiencing hair loss or thinning.
Massage it into the scalp – Gently massage the product into your scalp. Doing this helps improve absorption and stimulates flow of the blood to the hair follicles.
Leave the product in – Most of their topical products are leave-in treatments, so you don't need to rinse them. Allow the product to dry naturally, or style your hair as usual.
Use as often as directed – Follow the recommended usage frequency provided on the product label or as advised by your dermatologist. Some products may need to be applied once or twice daily, while others might have a different schedule.
Avoid contact with eyes – Be careful not to get any of the product into your eyes. If accidental contact occurs, rinse thoroughly with water.
Consultation is critical at the start and during the use of their products. They have a team of professionals who can provide personalized guidance based on your specific hair loss concerns and medical history.
Where Can I Buy Happy Head?
You can buy Happy Head on their website.
I came across Happy Head while looking for solutions to tackle thinning hair. Other hair loss treatments weren't working out so well, but I was curious about them since they offer personalized hair growth products.
All it took was a quick Google search to find where I could buy the products—it was surprisingly easy to purchase them online.
I explored their range of customized hair growth solutions on their official site. The website provided detailed information about each product and how they work to promote hair growth.
I found the site user-friendly. Navigation is easy, and I can see what I need quickly.
Happy Head's Hair Loss Questionnaire
I clicked on the "Start" button to initiate my experience. The Hair Loss Questionnaire was comprehensive yet easy to complete. It helped tailor the entire process to my unique situation.
An intriguing part of the process was providing pictures of my hairline, as directed in the "My Account" section. This step felt interactive and personalized, and I appreciated the clarity of instructions.
With these steps completed, the journey became even more personal. I was connected with a licensed physician who would guide me through the next stages.
Consultation and Purchasing Products
Before using the prescription-strength Happy Head's Topical Finasteride, I had an online consultation with the doctor. This conversation centered around my medical history, the extent of my hair loss, and any allergies I might have.
The dermatologist's thorough assessment assured me that their approach was tailored to my needs.
Then, I proceeded to buy the product. Once I decided on the product, I added it to my cart and went to checkout.
The ordering process was smooth, and I could choose a subscription plan that suited my preferences. I was happy with the convenience of having the products delivered to my doorstep regularly without any hassle.
How Much Does Happy Head Cost?
Happy Head offers a range of pricing options depending on treatment and budget. Generally, the pricing structure is as follows:
The custom-made topical solution starts at $79
3-in-1 daily capsule begins at $79
Topical and oral medications combination starts at $158
Hair care products like shampoo and conditioners start at $36
Subscription plans are available and can provide savings over one-time purchases
Happy Head vs. Competitors
| | | | | | |
| --- | --- | --- | --- | --- | --- |
| Criteria | Happy Head | Hims | Keeps | Rogaine | Nutrafol |
| Prescription | Yes for some | Yes for some | Yes for some | Non-prescription | Non-prescription |
| Customization | Fully customizable | Offers customizations | Offers customizations | Standard products | Standard products |
| Delivery | Direct delivery | Direct delivery | Direct delivery | Direct delivery | Subscription-based deliveries |
| Ingredients | Various active ingredients | Active ingredients vary | Active ingredients vary | Mainly Minoxidil | Botanical extracts, vitamins, minerals |
| Pricing | Starts at $79/month | Starts at $35/month | Starts at $10/month | $28.99 | $88/bottle |
Please note that specific details and offerings may vary. Check their respective websites for the most up-to-date and accurate information.
Happy Head vs. Hims
Our pick: Happy Head is better overall. Hims is a great over-the-counter supplement option.
Happy Head stands out for its fully customized approach, providing solutions to specific hair loss needs after a consultation. Meanwhile, Hims offers a range of over-the-counter hair loss products that are not customized.
Happy Head's emphasis on personalization might appeal more to those seeking a targeted solution.
Happy Head vs. Keeps
Our pick: Happy Head is perfect for those who want custom hair loss solutions. Keeps is great for their more affordable options.
Happy Head offers personalized hair loss solutions. You start by answering some questions, and then a doctor customizes a treatment just for you. This means the treatment is made to fit your specific hair loss needs.
Keeps is about making hair loss treatments easy and budget-friendly. They offer standard treatments. You don't need a personalized prescription.
Happy Head vs. Rogaine
Our pick: Happy Head is the best choice for customized hair loss treatment. Rogaine provides a standard solution without the need for a prescription.
Happy Head offers personalized topical hair loss treatments prescribed by doctors after answering questions about your hair loss. This tailor-fit approach aims to address your unique needs.
On the other hand, Rogaine offers over-the-counter topical treatments with Minoxidil as the main ingredient. It's a one-size-fits-all approach that is readily accessible.
Happy Head vs. Nutrafol
Our pick: Happy Head is the ideal choice for personalized hair loss solutions. Nutrafol is for those who want easy access to hair supplements.
Happy Head offers customized prescription-strength topical treatments guided by licensed dermatologists. It focuses on addressing hair loss from a medical perspective. It's perfect for those looking for personal care.
Nutrafol is a supplement that targets hair health from within. It has vitamins, minerals, and botanical ingredients that aim to nourish hair follicles.
Is Happy Head Worth It?
Happy Head is worth it if you want to stop hair loss using a personalized approach and expert help.
Experienced dermatologists can assess your unique hair loss situation, ensuring the recommended treatments are tailor-fit to your needs.
This comprehensive approach combines prescription medications, specialized topicals, and personalized support to effectively tackle the underlying causes of hair loss.
You can start with the Hair Loss Questionnaire. Then, a personalized consultation is conducted as a critical step in your hair growth journey to consider your health history and needs.
The ongoing support they provide further reinforces its value. As you progress along your hair growth journey, their customer service and dermatologists remain readily available to address any concerns.
How We Evaluated Happy Head
We evaluated Happy Head based on:
Prescription – We assessed the prescription process, which involves a licensed dermatologist evaluating your condition and medical history to determine the suitability of prescription medications like Happy Head's Topical Finasteride.
Customization – We looked into their personalized approach, with dermatologists tailoring treatments to your specific hair loss situation.
Delivery – We reviewed the delivery process, considering factors like shipping times, packaging, and overall convenience to ensure a hassle-free experience.
Ingredients – We examined the active ingredients in the products, such as topical Finasteride and Minoxidil, assessing their effectiveness and safety for hair growth.
Pricing – We compared the pricing of the products with its competitors, evaluating the cost-effectiveness of their personalized approach to hair loss treatment.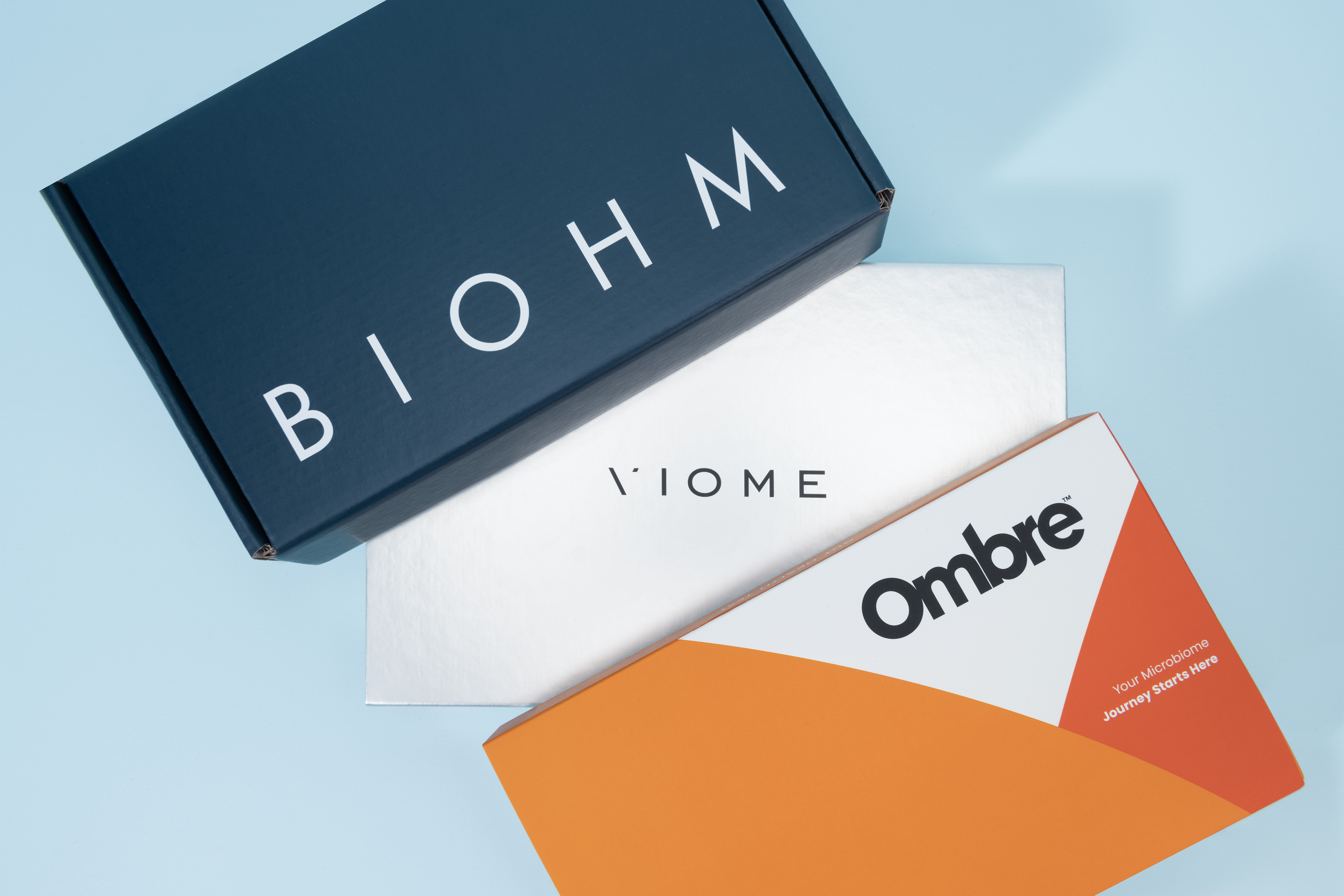 Best Microbiome Test
Looking for the best microbiome kit on the market? Look no further! Our review round-up page has all the information you need to make an informed decision.