Our Verdict: Yes. Give Legacy offers men at-home sperm testing, allowing you to test your sperm health in the comforts of your own home.
Testing using Give Legacy's kits is easy. On top of that, they have a dedicated team to guide your fertility journey.
Results turnaround is also pretty great—many customers receive theirs as soon as two days after sending their sperm sample.
Give Legacy also offers to connect you to a fertility specialist once your results are out if you want further explanation or interpretation.
While Legacy doesn't give you definitive answers about your fertility, it does make it simpler to learn more about your sperm health.
About The Company
Legacy has a range of products and services focusing on men's wellness concerns, like sperm quality and fertility.
They have kits for sperm testing, sperm freezing or cryopreservation, and sexual health tests.
We recommend them because their services are very convenient. They also provide you with fast, straightforward results. Their tests bring valuable information to the table if you want to know more about your reproductive health.
In addition, depending on how your results turn out, Give Legacy can help nudge you in a few different directions.
Legacy is on a mission to care for men's overall health. Their products will benefit men eager to start a family and those curious about their sexual health.
Product Review Summary
Pros
Collect your specimen at home with same-day pick-up
Certified by the U.S. Food and Drug Administration (FDA)
Works with FDA and Centers for Disease Control and Prevention CLIA-certified labs for semen analyses
Works with insurance
HIPAA, GDPR, and CCPA-compliant
Cons
Plans may be costly
Not advisable to do a specimen collection on Fridays through Sundays because the lab is not open during weekends
Why Trust Us
KnowYourDNA strives to provide readers with trustworthy information on products that can help achieve their health goals.
We pick products based on:
Brand reputation
Product quality
Safety for use
Customer reviews
We researched and dedicated a great deal of time to collecting data about this company. We also work alongside our in-house medical experts to ensure the accuracy of our information.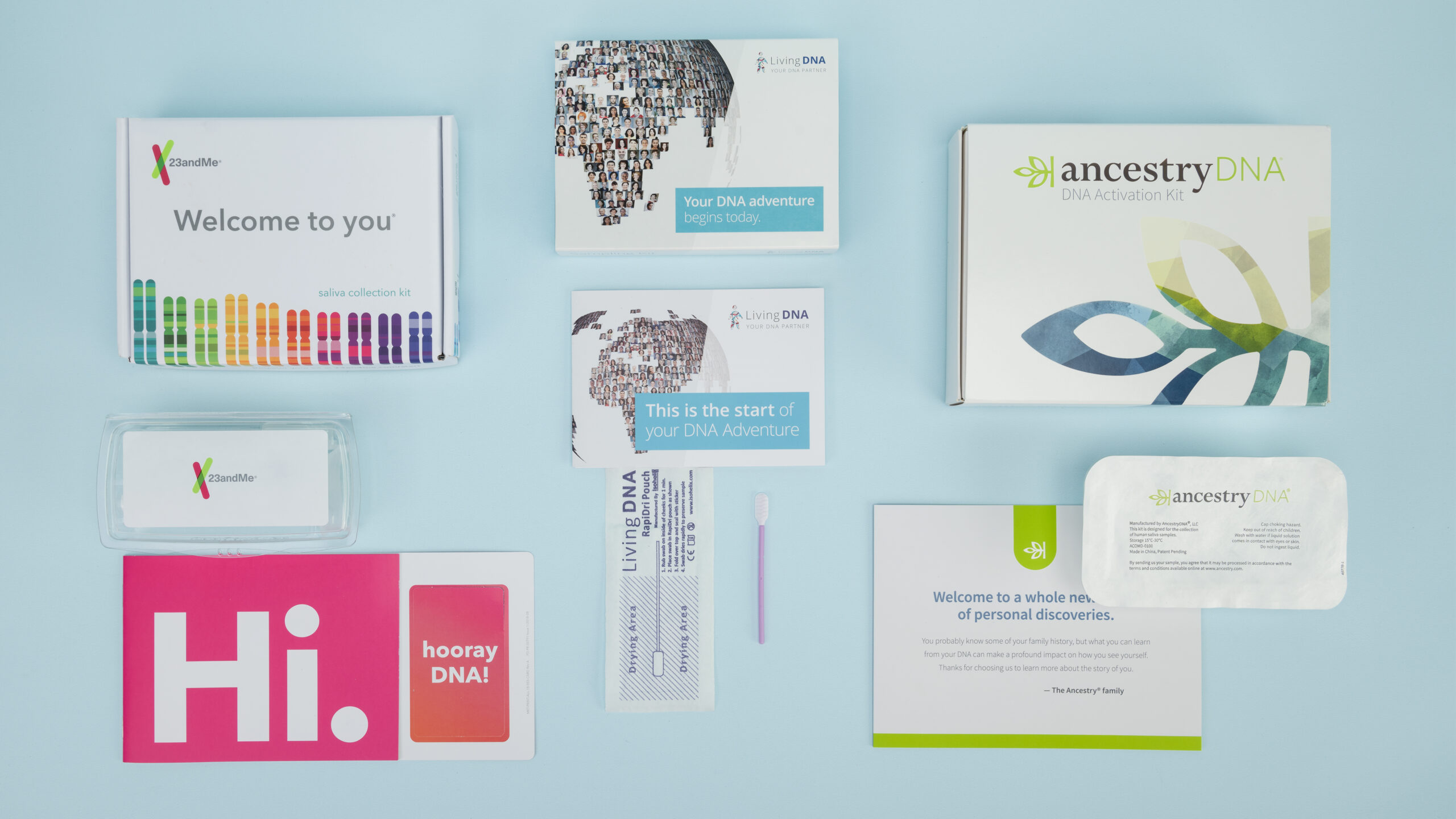 Best DNA Kit
Don't miss out on the opportunity to learn more about yourself. Read our best DNA test page to find the best one for you.
What Are Your Options?
Legacy offers testing and supplements for men, including:
1. At-home Sperm Testing
Give Legacy's thorough sperm analysis service can help you learn about the condition of your sperm.
For Today sperm analysis kit checks all of the most critical signs of sperm health. The experience feels like going to a fertility clinic, except you can do it from home.
2. Sperm Testing and Preservation Bundles
Sperm freezing or sperm cryopreservation may be a good option for men who aren't sure about having kids yet but may want to in the future.
The company will store vials of your healthiest sperm, which can be used when you're ready to have a child later in life. Your doctor can use them to fertilize an egg through an in vitro fertilization (IVF) procedure.
Give Legacy offers the following sperm testing and freezing bundles:
For Tomorrow — Semen analysis with an option for a 5-year sperm storage plan
Forever — Semen analysis with lifetime storage plan
3. At-home STI Testing
You deserve to have peace of mind when it comes to your sexual health. Give Legacy offers at-home STI screening kits, which can detect six of the most common STIs, including:
Chlamydia
Gonorrhea
Syphilis
Hepatitis B
Hepatitis C
HIV 1 and 2
4. Male Fertility Supplements
Legacy's male fertility supplements promote healthy sperm production by helping keep male hormones in top shape. The company formulated them with high-caliber and science-backed ingredients.
What Does Give Legacy Test For?
Conception is a complex process that depends on many factors, including infertility. Physicians can consider you infertile if you've been trying to conceive for a year but have been unsuccessful.1
Give Legacy can check if a problem with your sperm or semen is causing fertility issues. Semen analysis tests for all the key measures of sperm quality, such as:
Semen volume — the amount of semen you're making
Sperm motility — the count of your efficiently moving sperm
Sperm concentration — the density of sperm in your semen
Total motile sperm count (TMSC) — the final calculation of your sperm count and quality
Sperm morphology — the percentage of your sperm with normal structure
Post-thaw analysis — the eligibility of your for sperm for freezing or cryopreservation
Why Test Male Fertility and Sperm Health?
Doctors often recommend sperm health and fertility testing for couples having difficulties conceiving. Semen analyses can help your doctor rule out infertility.
Total motile sperm count (TMSC) and sperm motility have a lot to do with your chances of impregnating your partner.2
A low TMSC score may indicate a lower chance of getting your partner pregnant.2 On the other hand, poor motility means your sperm don't swim well, making it harder for them to get to an egg and fertilize it.
Another instance when healthcare providers order male fertility and sperm health testing is post-vasectomy. Vasectomy is a simple surgery done as a form of male birth control.
During a vasectomy, the doctor will cut and close off the vas deferens tube that carries sperm from each testicle. Most times, vasectomies take between 10 and 30 minutes.3
Doctors suggest that you get a sperm assessment once a month for three months after a vasectomy to make sure that your semen no longer contains sperm.3
For Today Sperm Analysis
Give Legacy's most popular kit is the For Today Sperm Analysis. It looks at all the significant parameters of a healthy sperm. It benefits men who are:
Curious about their reproductive health
Planning to start a family
Wants to ensure their capability to have a biological child
Healing from vasectomy
Quick Facts on For Today Semen Analysis Kit
| | |
| --- | --- |
| Price | $295 |
| Turn around time | Results in 48 hrs |
| Testing Method | Halosperm® sperm chromatin dispersion (SCD) |
What's Inside The Kit?
You will find these items inside your For Today's Semen Analysis at-home kit:
A sterile cup you'll use to secure your specimen
Legacy vault — an insulated structure to keep your sample in a stable temperature and prevent leaking during shipping
Transport media — a vial of pink fluid used to extend the life of the sperm in your sample during shipping
A tamper-proof strip for sealing the shipping box
Free same-day shipping to partner lab for analysis
Besides your semen analysis kit, your subscription also comes with a Give Legacy account. You can create one online—this will give you access to a personal dashboard.
What You Get With Your Report
Your semen analysis report will show a score for each critical measure of sperm quality. You can access it through your dashboard.
The dashboard will show you a brief interpretation of your results. It aims to help you make sense of the figures you're seeing.
It will also show you ways to improve your fertility health. Give Legacy's recommendations are backed by scientific evidence and based on your lifestyle and personal results.
If you need further assistance with your results, you can connect to Give Legacy's fertility medical specialist. Your semen analysis is downloadable so you can share it with the doctor.
You can book a virtual appointment online and discuss your outcome and the next steps you should take.
Is The Test Accurate?
Yes.
Give Legacy's Sperm Analysis is accurate. The semen analysis test kit goes through comprehensive clinical validation, verifying its accuracy.
The company did a lot of research to ensure that their at-home test kit yields results similar to the typical in-person semen analysis.
It works with CLIA-certified labs and a team of experienced scientists. Medical experts oversee all of the results.
Legacy's labs analyze the same factors as regular fertility clinics, like the size, number, concentration, motility, and structure of the sperm.
But, you may expect a slight drop in sperm mobility (about 10%), because of the overnight shipping. The report will also include this change.
How The Test Works
To get started with Give Legacy, you must speak with a Client Service Advisor (CSA). They will help you arrange a next-day kit delivery.
Your CSA will assign a Client ID safeguarding your privacy and your sample's.
Once your test kit arrives, you must use it within seven days. That is how long you can store the transport media at room temperature.
When you're ready to collect your semen samples, you must follow these simple steps:
Register your kit by scanning the QR code inside the packaging using your smartphone camera. You may also visit the website to register your kit.
Prepare your kit, the collection cup, and the transport media when you're ready to collect your semen.
The kit requires a sample of your semen. You must obtain your specimen by ejaculating straight into the sterile sample cup. You don't need to fill the cup.
Mix the transport media into the cup and swirl it gently to fuse them. Close the cup tightly.
Secure your sample in the pre-paid packaging materials. You can drop off the kit at a participating location or schedule an at-home pick-up with Give Legacy's shipping partners.
After the partner lab receives your sample, your results will be in your online dashboard in 48 hours.
Give Legacy recommends you collect your sample only through masturbation. You should not use outside help, like lubricants, saliva, or condoms with spermicide.
Remember that you shouldn't ejaculate for two to five days before using the kit, and you should only send in your sample between Monday and Thursday since the labs are not available on weekends.
Where Can I Buy The Product?
You can purchase For Today Semen Analysis test kit and other Give Legacy's products and services through their website.
How Much Does The Product Cost?
For Today Bundle
Cost: $295
For Today Semen Analysis cost $295. It includes a comprehensive analysis of your semen health. You may also add sperm freezing or sperm cryopreservation to your purchase.
The additional costs will be:
$145 per year for a yearly plan
$595 for a 5-year plan
$795 for a 10-year plan
If you'd like to sign up for their sperm freezing services, consider getting their bundles—For Tomorow and Forever—you'll end up saving more
For Tomorrow Bundle
Cost: $995
Inclusions:
Two (2) semen analysis test kits
Two (2) thoroughly analyzed samples
Five (5) years of frozen sperm storage in different locations for eight vials
One (1) STI testing to ensure the quality of the sperm you're freezing
Forever Bundle
Cost: $3,995
Inclusions:
Three (3) semen analysis kits
Three (3) thoroughly analyzed samples
50 years of frozen sperm storage for 12 vials
One (1) STI testing to ensure the health of the sperm you're freezing
One (1) DNA fragmentation analysis to assess your sperm's genetic health
Is My Sperm Safe in A Sperm Bank?
Yes, your sperm is safe in a sperm bank.
Legacy usually separates your semen into different vials and stores them in multiple tanks. If one freezer encounters a mishap, your other sperm deposits remain safe.
Sperm deposits can survive the freezing process indefinitely so long as the freezing temperature remains constant and low. Frozen sperm can stay in a sperm bank for up to 50 years.4
One study reports that a sperm stored for about 40 years kept its ability to fertilize an egg through an ICSI-IVF procedure.
It suggests that frozen human semen can remain viable for at least several decades.5
Give Legacy vs. Competitors
| | | |
| --- | --- | --- |
| Comparing At-home Male Sperm Testing Kit | Give Legacy | Fellow |
| How much is an at-home sperm test kit? | $295 | $189 |
| How many vials per sperm deposit? | 4 | Depends on volume |
| Who will process the semen analysis? | Legacy-owned CLIA certified Lab | Fellow-owned CLIA certified Lab |
| How long does it take before you get a result? | Up to 48 hours | 24 hours |
| Is it FDA approved? | Yes | Yes |
| Where is it available? | All 50 states | All 50 states EXCEPT:MarylandNew YorkRhode Island |
| Does the company offer access to licensed medical professionals? | Yes. All Legacy bundles include access to a fertility specialist. | Yes. Fellow connects you with an in-house nurse practitioner for a chat. |
| Can the test verify a post-vasectomy? | Yes | Fellow offers a separate post-vas kit |
| Customer service hours | 24/7 | 24/7 |
| Website | givelegacy.com | meetfellow.com |
Give Legacy vs. Fellow
Legacy may be a bit pricier than Fellow. But Legacy's semen analysis can verify a vasectomy, whereas you'll need to buy a separate post-vasectomy kit with Fellow.
Legacy offers a complimentary video call consultation with one of their fertility experts or urologists. Fellow offers a chat with an in-house nurse practitioner.
Legacy is also more widely available than Fellow.
Is The Test Worth It?
Yes. A semen analysis can help ensure your physical capability to have a child. It also helps with important milestones, like family planning.
Some men just want to know more about how healthy their sperm is. Others want to learn if they can still have kids in the future.
Legacy will connect you to a fertility specialist so you can talk about the best course of action when it comes to your results. They'll provide recommendations that will help with your fertility.
How We Evaluated The Test
Our team had the help of our in-house medical expert, Dr. Rizza Mira, in evaluating Legacy's Sperm Testing kit. We came up with our criteria through extensive research.
1. Results
Legacy offers a comprehensive report of your semen health. It analyzes critical information about your sperm condition, including morphology.
Most at-home semen testing companies do not include the assessment of sperm structure. Knowing more about your semen's structure and movement help you understand any hiccups in trying to conceive or fertility in general.
2. Convenience
Getting started with Legacy is convenient because of its Client Service Advisor (CSA). They'll guide you through the process and give personalized recommendations based on your needs.
It may feel overwhelming at first, but they're great guides so you don't get lost in the process. For example, they can help you arrange the pick-up of your samples. They can also connect you with a fertility specialist.
3. Privacy
Legacy values your privacy, which is why they came up with the Client ID system. Your Client ID helps keep your information anonymous and secure.
Legacy also complies with industry-standard privacy frameworks like:
General Data Protection Regulation (GDPR)
Health Insurance Portability and Accountability Act (HIPAA)
California Consumer Privacy Act (CCPA)
4. Available products
Legacy offers a wide range of products. They have options you can choose from when deciding on what to do next with your results.
For example, if you're planning to start a family but not immediately, you can turn to their long-term storage plans for future use. They can help secure your ability to conceive by preserving your healthiest sperm.
5. Positive customer experience
Legacy has a rating of 4.9 out of 5 stars on Google reviews. Most reviews state they had a positive experience with the company's customer service.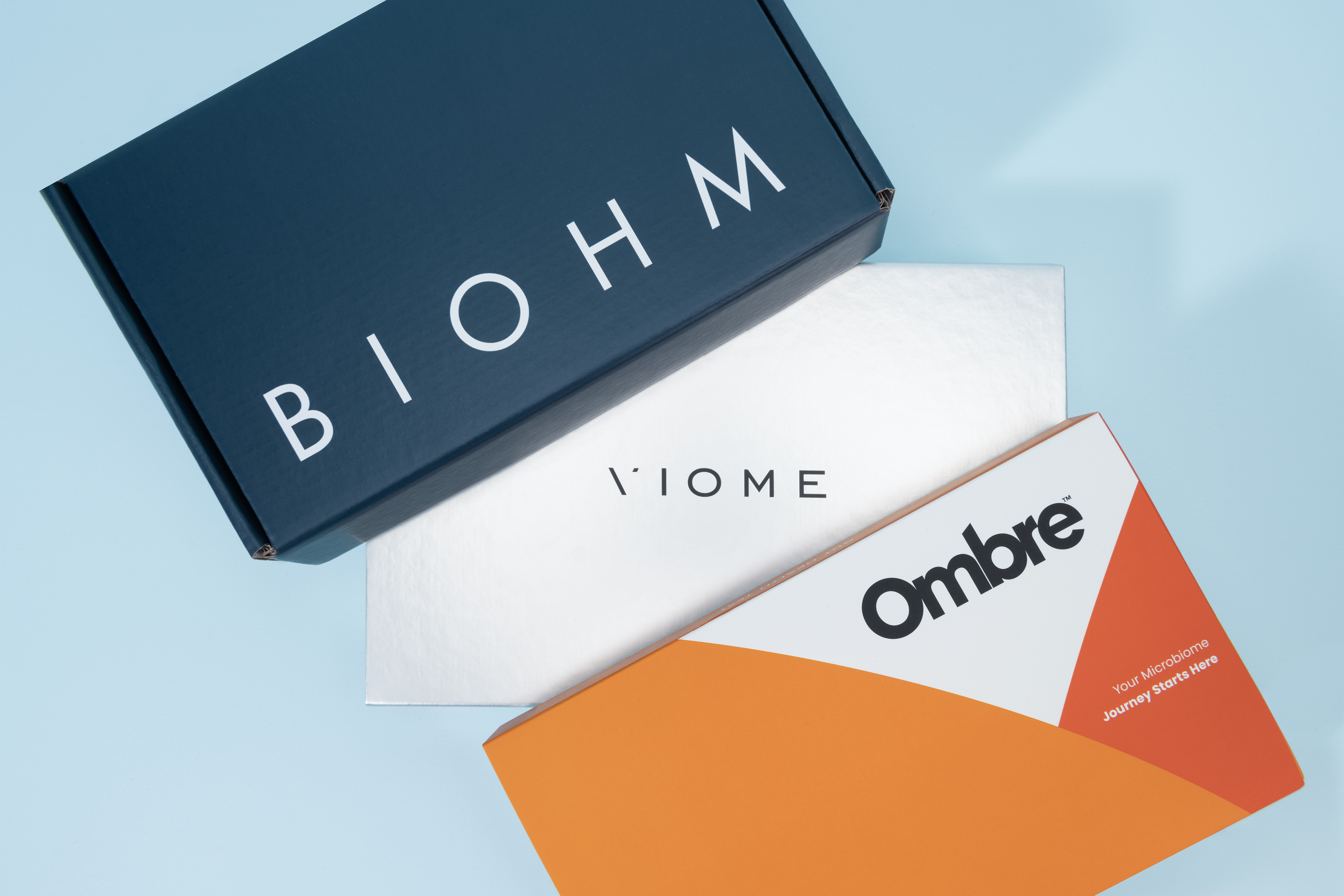 Best Microbiome Test
Looking for the best microbiome kit on the market? Look no further! Our review round-up page has all the information you need to make an informed decision.