Our verdict: We were very happy to find that GenePlaza was a user-friendly platform that made DNA testing personal using our raw DNA information.
There are several unique insights GenePlaza offers that other DNA tests may not have. After trying it out, we think it's a great solution for anyone looking for more than what standard DNA tests offer—we highly recommend it.
The information you can get by having your DNA analysis with GenePlaza through its web apps ranges from ancestry to ethnicity to health traits.
From what we've observed with direct-to-consumer DNA tests, most companies tend to cap the extent of their reports.
For instance, we experienced reviewing a DNA test that only analyzes DNA for ancestry. We also experienced evaluating a test that only focuses on health assessment.
But what if you are curious about both or want to learn even more about your DNA sample past the most common reports?
GenePlaza shines in this area. It is an open marketplace offering a range of DNA data analyses to personalize the insight you'd get from your raw DNA data.
We didn't expect to see analyses like Intelligence App (IQ test), Neuroticism App (mood and behavior), and Coffee Metabolism (caffeine consumption).
If you have existing raw DNA data, you can upload it onto other genetic applications in the GenePlaza marketplace.
Product Review Summary
Aside from our own personal experience, we also scanned hundreds of GenePlaza reviews. Here are some of the most common things we noticed people were saying about it:
Pros
Offers a variety of tests you can choose from based on your preferences and budget
Allows uploading of raw DNA data from other companies
The website was easy to navigate, with a modern and dynamic interface
Stringent privacy policy, which means your data is safe
Cons
Doesn't provide extensive genetic reports in a single app
Doesn't run whole genome sequencing
Why Trust Us
KnowYourDNA is committed to making healthcare more accessible to the public, which is why we feature products that meet industry standards.
We only choose at-home kits that provide reliable testing methods and science-backed reports to improve your health.
Our in-house medical experts help ensure the accuracy of the information we give our readers by reviewing it before publication.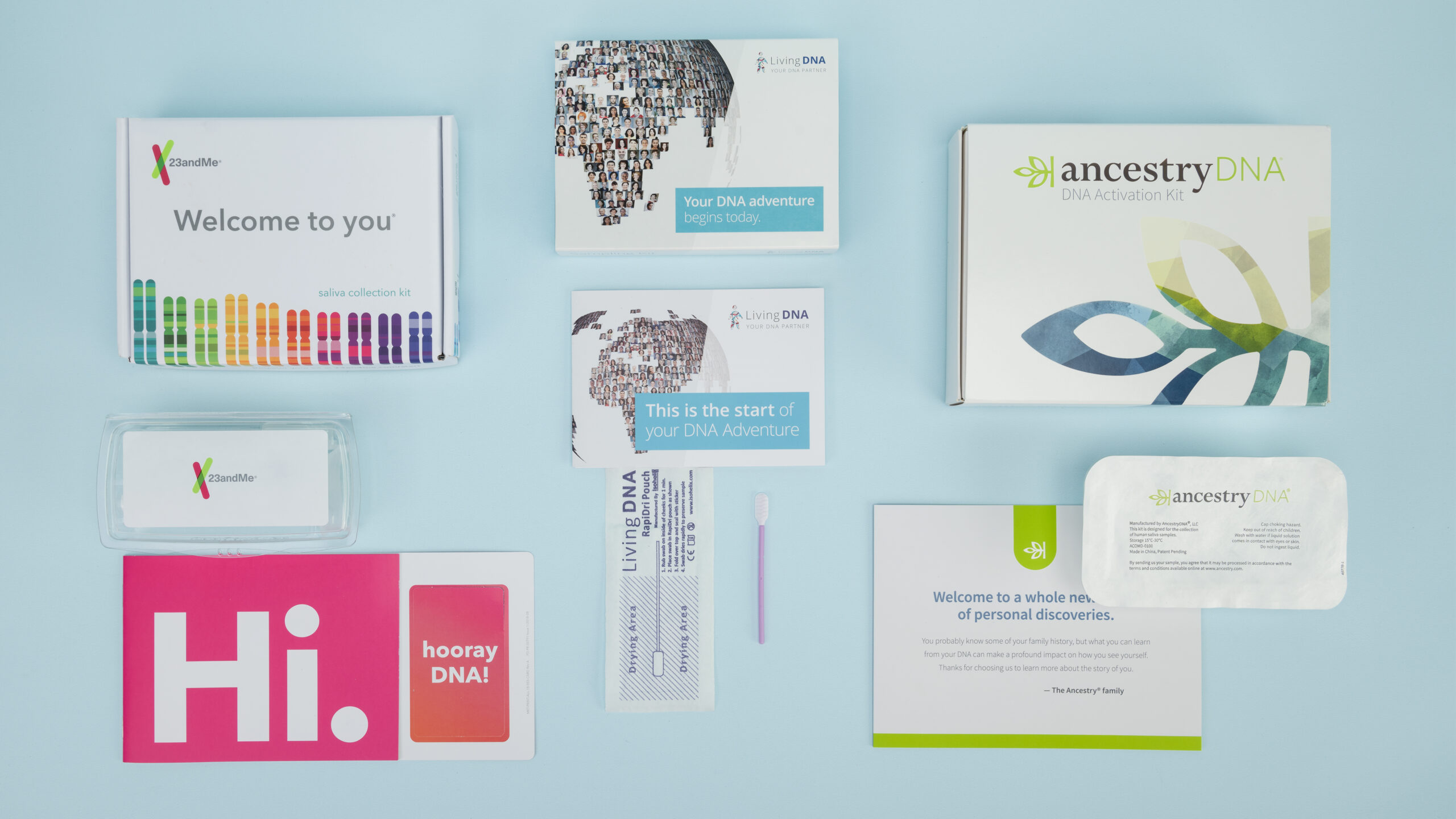 Best DNA Kit
Don't miss out on the opportunity to learn more about yourself. Read our best DNA test page to find the best one for you.
What Tests Do They Offer?
GenePlaza has a unique selection of 20 genetic apps to analyze your DNA.
Each app provides specific reports on the traits it analyzes, focusing on providing targeted insights rather than comprehensive ones.
The apps can be categorized based on their report results:
Ancestry and Ethnicity Apps
Health and Wellness Apps
Traits Apps
You can view the complete list of all the apps here.
Each app gives you a unique, specified result, so a full genetic report may require purchasing different apps.
However, the Health Traits app offers the most extensive result, with reports ranging from your health and medical history to genetic predispositions.
Here are some of the most interesting apps GenePlaza gave us:
Intelligence App: The Intelligence app compared my DNA with the genetic markers of SNPs that were found to be linked to IQ in a specific study. From there, it estimated what my IQ might have been if I had joined the intelligence genetic model.1
Neuroticism App: The Neuroticism app estimated my score if I had joined a specific study on neuroticism. This study obtains a person's neuroticism level from their DNA. If the score is high, it suggests the person may often feel moody and experience emotions such as anxiety, worry, fear, and frustration.2
Coffee Metabolism: The Coffee Metabolism app calculated my body's ability to metabolize caffeine and suggests how much coffee I should drink based on my DNA.3
Bronze Age DNA Test
One of the latest apps launched by GenePlaza is the Bronze Age DNA Test. The Bronze Age Test explores your genetic similarity to ancient cultures from the Bronze Age.
GenePlaza compares your DNA to the DNA of those people who lived during the Bronze Age.
Scientists have sequenced the genome from the remains of ancient people and compiled it in a database. The Bronze Age test compares your DNA to the information pulled from the resulting genome database.
DNA sequencing can be described as the process of reading the information stored in your DNA.
Scientists use advanced molecular biology lab techniques to extract and read genomic data from preserved ancient remains.
An example of these techniques is polymerase chain reaction (PCR). It copies and magnifies DNA fragments, allowing scientists to study old or degraded DNA.
It's cool how the app looks at the shared mutation among people from the same region to identify distinct regional genomic components that comprise their genomes. These are called gene pools.4
The test then calculates the percentage of your genome composed of these Bronze Age gene pools.
Quick Facts on the GenePlaza Test
| | |
| --- | --- |
| Price | $9.99 to $20 |
| Testing method | Genotyping |
| Sample collection | Saliva sample |
What You Get With Your Report
GenePlaza's Bronze Age Test is available in two distinct versions: the Beginner and the Advanced.
Both versions offer fascinating details about your genetic makeup, but they do so in varying ways.
Beginner
The Beginner version of the Bronze Age test calculates the proportion of six ancient gene pools present in your genome and compares the results to seven cultures from the Bronze Age.
The Bronze Age is the era that marked the time humans started using metals, specifically bronze, for their tools and weapons.5
The six ancient gene pools the test assesses include:
East Africa (Africa)
Eurasian Hunter-Gatherers (Europe)
Albion and Alba (Great Britain)
Northeast Asia (Asia and Oceania)
North and South Paleoamerica (America)
The test compares your results to seven Bronze Age cultures:
The Chencherere culture (Africa)
Spain Bell Beakers (Europe)
Minoan (Europe)
Hittite (Middle East)
Early Bronze Age Bell Beaker in England (Great Britain)
Deer Stone culture (Mongolia)
Early Paleo-Eskimo culture (Canada)
Your results indicate which ancient cultures you are most genetically similar to.
We find the Beginner version clear and enlightening, providing insights into our shared ancestry with these ancient cultures.
However, it's essential to note that the extinction of some Bronze Age gene pools may affect the reliability of the calculation of the respective gene pools present in a DNA.
Advanced
For those craving even more detail, the Advanced version gives a richer, more intricate view of genetic connection to those people from the ancient Bronze Age.
It does so by expanding the analysis to include 10 ancient gene pools and 25 Bronze Age cultures.
It takes what the Beginner version offer and expands on it by adding these gene pools that are unique to this test, including:
East Africa (Africa)
European Bell Beakers (Europe)
Yamnaya (Europe)
Canaan and Anatolia (Middle East)
Early-Middle Bronze Age Albion and Alba (Great Britain)
Late Bronze Age Albion and Alba (Great Britain)
Atlantic-Celtic (Great Britain)
Northeast Asia (Asia)
South Paleoamerica and Oceania (South America and Oceania)
North Paleoamerica (North America)
Your results are compared to a total of 25 Bronze Age cultures, including:
Chencherere culture (Africa)
Corded Ware culture (Europe)
South-Western Iberian Bronze (Europe)
Sintashta culture (Europe)
Poltavka culture (Europe)
Yamnaya culture (Europe)
Bell beaker in Spain (Europe)
Protocogotas culture (Cogotas I) (Europe)
Minoan (Middle East)
Mycenaean (Middle East)
Ain Ghazal culture (Middle East)
Canaanites (Middle East)
Hittite (Middle East)
Assyrian (Middle East)
Early Bronze Age Bell Beaker in England (Great Britain)
Early Bronze Age Bell Beaker in Wales (Great Britain)
Early Bronze Age Bell Beaker in Scotland (Great Britain)
Jomon culture (Asia)
Saka culture (Asia)
Deer Stone culture (Asia)
Dong Son Culture (Asia)
Lapita culture (Oceania)
The Cuncaicha Highland settlements (South America)
Early Paleo-Eskimo culture (North America)
San Nicolas Island culture (North America)
This enhanced comparison allows you to explore a broader range of your Bronze Age heritage and discover potential connections to more ancient cultures.
The Advance test is suitable for those of you who are keen on getting a high-definition breakdown of your Bronze Age ancestry.
We also recommend it to those who wish to learn more about their genetic links to various ancient civilizations.
The report was surprisingly very detailed and gave us a deeper understanding of our genetic similarity to ancient populations.
Both the Beginner and Advanced versions of the Bronze Age test gave us an idea of our genetic makeup if we existed during the Bronze Age.
Their only difference is that the Beginner version is a low-resolution DNA test while the Advanced is a high-resolution.
The Bronze Age Test is just an example of the reports you can get from the genetic apps in GenePlaza. Remember, each app will give you specific results.
If you'd like to get further insight into your DNA data, we encourage you to buy the GenePlaza app you're most interested in.
Is The Test Accurate?
Yes, for the most part. Based on currently available data, the test strives to provide a good estimate of your genetic similarity to ancient Bronze Age populations.
However, several factors can potentially affect the accuracy of the results, including:
The information about the Bronze Age populations is still incomplete
Some regions, like Africa, have fewer DNA samples recovered. The weather conditions caused most DNA to degrade.
It may cover only some of the ancient cultures around the world.
How The Test Works
Taking the test will require you to follow a few simple steps:
Create an account on GenePlaza's website using your email address. Signing up is free.
Upload your raw DNA file. GenePlaza accepts importing DNA data from 23andMe, Ancestry DNA, FTDNA, or MyHeritage.
You'll receive an email once the website processes your DNA data completely.
Head over to the Genetic App list to choose the Bronze Age test.
You will also follow the same steps if you'd like to purchase another genetic app.
If you don't have DNA data, you may order a DNA test from GenePlaza. Unfortunately, they only deliver to countries in Europe.
Where Can I Buy The Product?
You can purchase any GenePlaza app from their website.
How Much Does The Product Cost?
Taking the Bronze Age DNA test will cost you:
Beginner version: $9.99
Advanced: $20
The genetic app store offers various web apps with prices ranging from $4 to $38.
GenePlaza vs. Competitors
GenePlaza
MyGenomeBox
Testing method
Genotyping
Genotyping
Number of apps offered
20 apps
Over 100 apps
Companies accepted
23andMe
Ancestry DNA
MyHeritage
FamilyTree DNA
Gene2me
23andMe
Ancestry DNA
FamilyTreeDNA
Offers free apps
No
Yes
GenePlaza vs. MyGenome Box
GenePlaza has a decent range of genetic apps. But MyGenome Box offers a broader range of apps. However, it currently doesn't accept DNA data imported from MyHeritage.
The genetic apps from GenePlaza are more affordable, although MyGenome Box offers a couple of free apps.
Is The Test Worth It?
The Bronze Age DNA test and the other GenePlaza apps are definitely worth checking out.
They are suitable for people looking for additional insights into their genetic data.
Besides, GenePlaza allows you to select and prioritize the specific aspects of your genetic information you wish to explore.
GenePlaza provides a personalized experience so you can explore your ancestry, health, unique traits, or other genetic reports.
How We Evaluated The Test
After hours of thorough research, our team, with the help of our in-house health expert Dr. Rizza Mira, has developed a set of criteria to assess GenePlaza.
Below is an overview of our evaluation.
Privacy: GenePlaza is committed to retaining the data privacy of its users. The website clearly states that they don't sell, monetize, or share your information in any way.
Security: GenePlaza employs standard security protocols, including encryption, to secure the information being sent to its server.
Reports and results: The various apps on GenePlaza will give you different reports. But they all use graphs, charts, and animations, making them easy to understand.
Cost: Most apps in the GenePlaza app store are affordable, making them more accessible to users interested in gaining additional insights about their DNA data.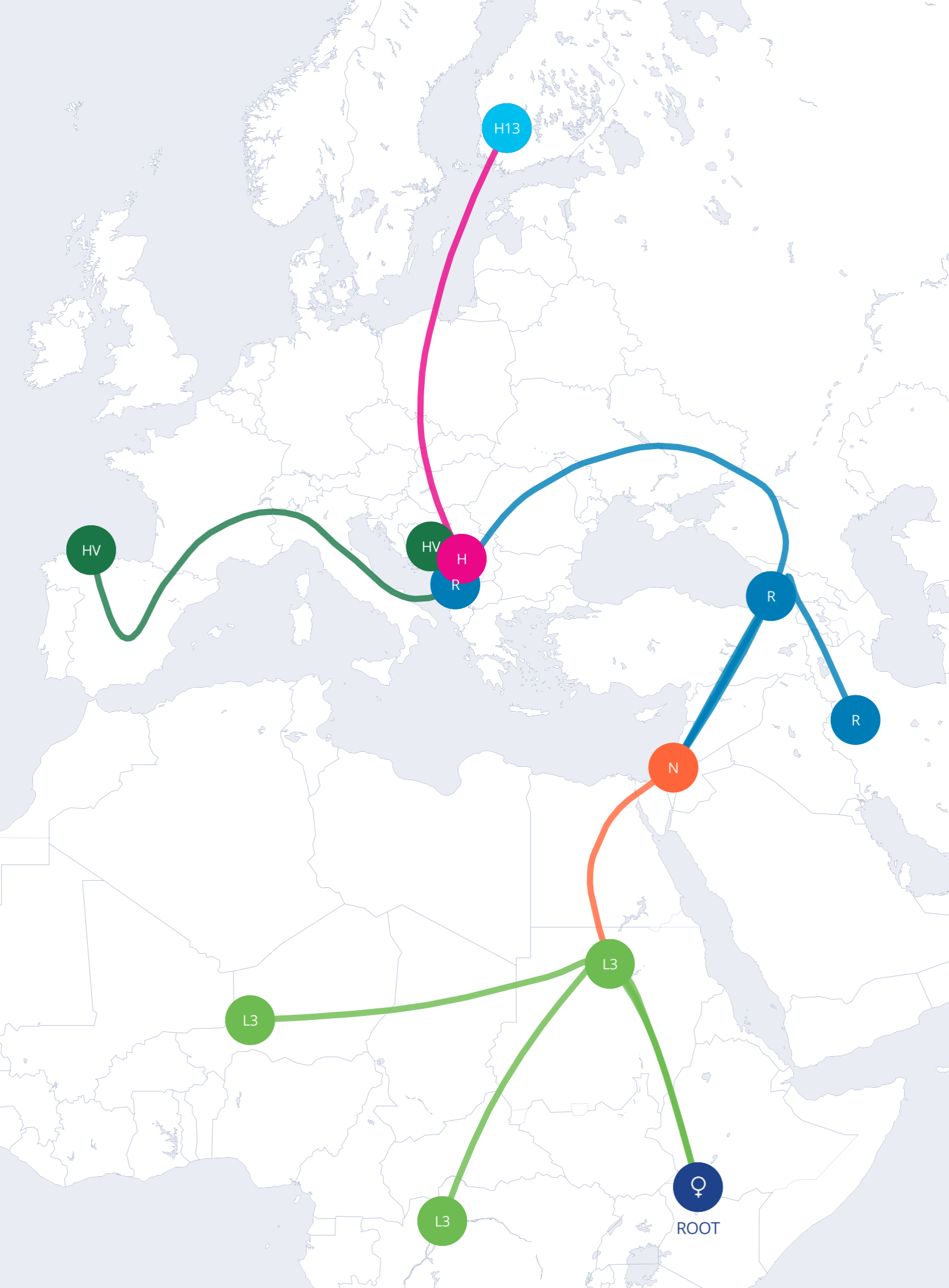 The Best DNA Test
Looking for a DNA test that's accurate and can tell you about your health and heritage?