Our verdict: From my experience, For The Biome probiotic supplement genuinely relieved my digestive discomforts, like bloating and gassiness.
I was surprised by how quickly this product worked. After a week of taking it, I stopped feeling bloated.
I was also amazed that it boosted my energy and mood so much—like coffee minus the jitters.
In this review, I'll share my insights into the For The Biome probiotic based on my trial. We'll also discuss your options and why you should consider this brand for your wellness needs.
About For The Biome
For The Biome is the newest project of master herbalist Paul Schulick. He is best known for founding a multivitamin brand called New Chapter.
Paul co-founded the company with his wife, Barbara Schulick. Together, they envisioned to create supplements that promote a wiser immune system.
Their brand also carries skincare formulations, like essence spray and face serum.
Product Review Summary
We searched the internet for feedback about For The Biome and their products. Here are the most common reviews that keep coming up.
Pros
Many users reported improvements in their digestive symptoms
A few customers mentioned that the supplement helped lighten their mood
Several buyers said that the capsule were easy to take
Cons
Some buyers found the price to be a little more expensive
A few users commented on how the supplement isn't available in all stores
Why Trust Us
KnowYourDNA is dedicated to providing readers with reliable information on products that help them achieve their health goals.
We pick products based on:
Brand reputation
Product quality
Safety for use
Customer reviews
Our in-house medical experts ensure the accuracy of our information.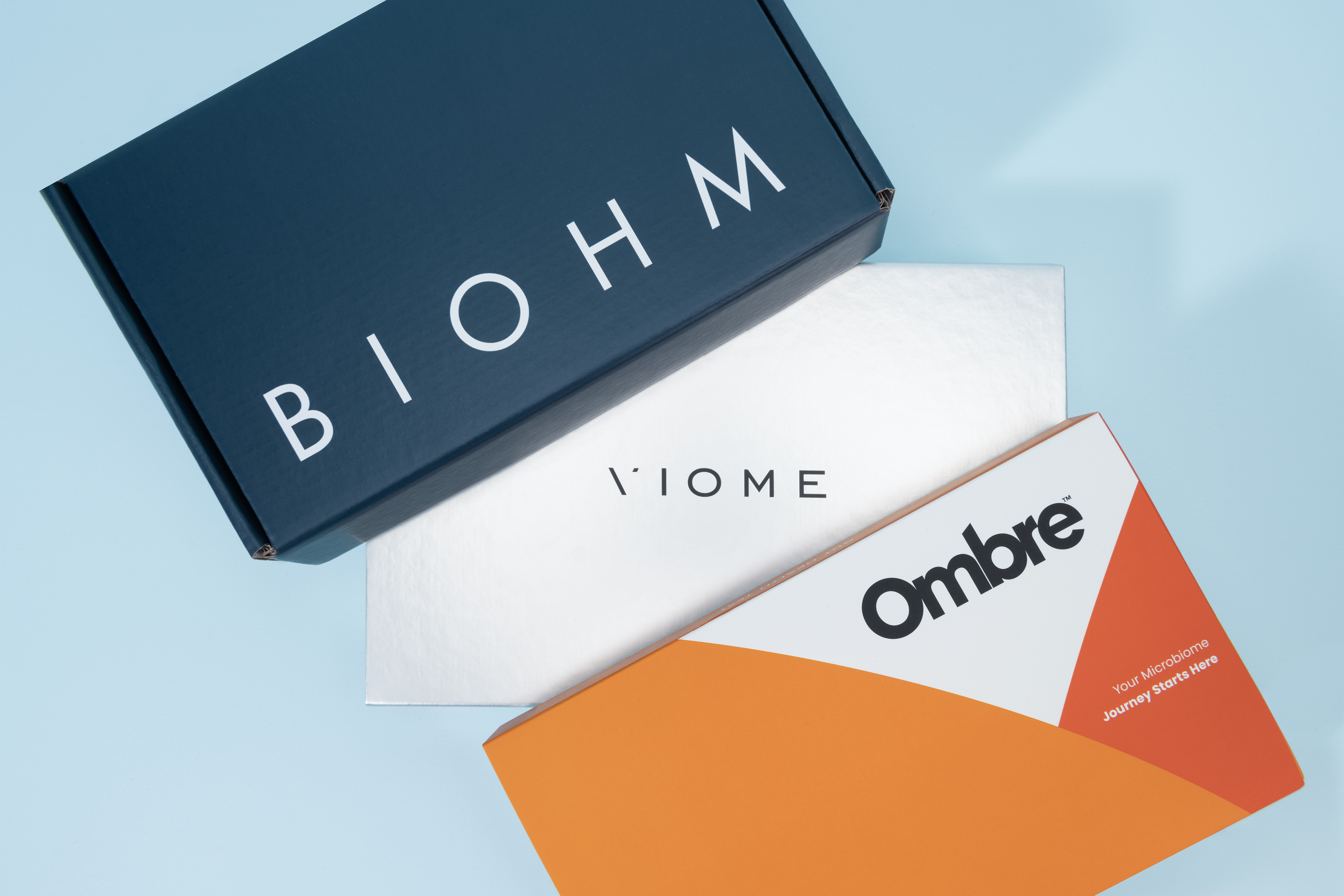 Best Gut Health Test
Our review of the best at-home Microbiome Tests.
What Are Your Options?
For The Biome is a probiotic and prebiotic supplement that promotes better immune response by optimizing your GI, lung, and brain functions.
They offer three different supplement blends that help optimize your immune response.
Two of them are herbal concoctions, while the other contains probiotic ingredients.
Immune Therapy
Immune Therapy is an infusion tea bag made from herbs and other organic ingredients.
It helps boost the immune system of people in need of a fast-acting immune boost, like those who are sick or feeling under the weather.
The Immune Therapy proprietary blend is made of the following herbal ingredients. These are clinically proven to boost your response to immune threats:
Organic Citrus (aerial parts)
Organic Rosehips (hip/shell/peel)
Organic Sumac (berry)
Organic Black Currant (leaf)
Organic Chaga (fruiting body)
Organic Ginger (rhizome)
Quick Facts on Immune Therapy
| | |
| --- | --- |
| Nutritional Information | Immune Therapy |
| Serving size | 1 Bag (makes 1 to 3 12 oz cups) |
| Proprietary Blend | 6 grams |
Stress Therapy
It is an herbal blend from exotic and restorative organic ingredients. It mainly benefits your central nervous system, gut microbiome, and immunity.
The Stress Therapy blend can help lower your stress and feelings of anxiety, which may help improve your mood.
Its proprietary blend includes ingredients with calm and soothing effects, which may lower your stress levels, such as:
Organic Citrus (aerial parts)
Organic Rosehips (hip/shell/peel)
Organic Sumac (berry)
Organic Black Currant (leaf)
Organic Chaga (fruiting body)
Organic Ginger (rhizome)
Quick Facts on Stress Therapy
| | |
| --- | --- |
| Nutritional Information | Stress Therapy |
| Serving size | 1 Bag (makes 1 cup) |
| Proprietary Blend | 6 grams |
Gut-Lung Therapy (For The Biome Probiotic)
The Gut-Lung Therapy is a probiotic and prebiotic mix that enhances your gut, lung, and brain health.
It promotes the healthy diversity of microorganism communities in your body. It contains 100 mg of Lactobacillus plantarum DR7 strain (1 billion CFU).
If you'd like to proactively enrich your overall well-being, you may want to consider this supplement option.
Quick Facts on Gut-Lung Therapy Probiotic
| | |
| --- | --- |
| Nutritional Information | Gut-Lung Therapy Probiotic |
| Serving size | 1 capsule |
| Proprietary Nutrient Blend | 500 mg |
What's Inside the For The Biome Probiotic?
The For The Biome probiotic (Gut-Lung Therapy) contains the following high-quality ingredients.
Prebiotics
For The Biome contains a mix of phytoactive or plant-derived ingredients that function as prebiotics.
Prebiotics are special plant fibers that promote the growth of healthy bacteria in your gut by becoming their food source.
They can pass through the gut undigested. The gut microbes ferment them in the large intestine, where they can serve as the food source for the friendly microbes.1
The supplement lists these herbal ingredients under its prebiotic components:
Chaga – A medicinal herb that helps reduce inflammation or swelling and strengthens your immune response.
Flaxseeds – Fiber-rich small seeds that support the immune and respiratory systems.
Aloe – A succulent plant that is abundant in vitamins, minerals, and amino acids.
Amla – A fruit tree that helps fight infection by improving natural killer cell activity. It also contains more vitamin C than citrus fruit, such as orange and lemon.2
Moringa – A tree with potent antioxidant and anti-inflammatory properties.
Proven benefits: Studies show that prebiotics enhance the body's response to invading pathogens by promoting the growth of good gut bacteria.3
Potential concerns: Prebiotics are generally safe to consume. However, if you plan on increasing your consumption, do so gradually.
It's because sudden changes in your fiber intake may result in GI symptoms like bloating, abdominal pain, and others.4
Probiotics
For The Biome has the most common probiotic strains in its blend: Lactobacillus rhamnosus GG and Bifidobacterium breve BR03.
Probiotics are live microorganisms, like bacteria or yeasts, that have beneficial effects on your body when consumed or applied.
These two strains are widely used because they are backed by clinical studies. Scientists have also established their safety and efficacy for most people.5,6
But what made the For The Biome probiotic supplement stand out is it contains a unique strain: Lactobacillus plantarum DR7.
Lactobacillus plantarum DR7 is proven to improve symptoms of upper respiratory tract infection (URTI).7 It's one way of helping enhance your immune response—through your respiratory system.
Proven benefits: Studies show that probiotics help prevent and treat gastrointestinal (GI) infections and diarrhea.8
They also help strengthen your immune response by boosting the population of friendly microbes.
Potential concerns: Probiotics are generally considered safe. However, there are some instances when they can cause digestive symptoms, such as mild stomach upset, diarrhea, or flatulence.
What Does the For The Biome Probiotic Taste Like?
The company mentioned that the For The Biome probiotic doesn't have a flavor and is packed in vegan capsules.
But I did notice a faint herbal undertone when I was taking For The Biome—possibly from the moringa. It was pretty subtle and nothing unbearable.
What Are For The Biome Probiotic's Benefits?
For The Biome aims to strengthen the three main systems of your body: the gut, brain, and lungs.
Improve Your Digestive System
The combination of prebiotics and probiotics encourages the growth of good gut bacteria.
They help prevent the overgrowth of harmful bacteria, which can lead to gut dysbiosis or imbalance. Imbalances can cause digestive symptoms like bloating, heartburn, or gas.
When I decided to try the For The Biome probiotic supplement, I wasn't expecting overnight wonders. But when I took it, I noticed a difference within three days.
For weeks, I'd been struggling with bloating and heartburn, especially after meals. I'd tried other remedies, but none seemed to alleviate my discomfort.
That's when I came across For The Biome's probiotic. After including this in my routine, I experienced less bloating. It also kept my heartburn at bay.
Enhance Your Brain Functions
For The Biome aims to have a significant impact on your cognitive functions. The supplement helps with dopamine and serotonin production, crucial neurotransmitters or chemical messengers in the brain.
Dopamine and serotonin are hormones involved in mood, behavior, and cognition. By helping produce these important neurotransmitters, probiotics can potentially help improve your focus and memory.
While I have not yet observed if there's an improvement in my memory and focus, I did, however, notice an increase in my energy levels.
I felt less sluggish when I started taking the For The Biome.
The energy boost it gave me also put me in a better mood since I ended up feeling like I could accomplish more.
Strengthen Your Respiratory Health
For The Biome highlighted that their unique probiotic blend is also beneficial for your lungs.
The probiotics and prebiotics go through a fermentation process that results in the production of postbiotics. Postbiotics are a new discovery in the science of microbiome.
Researchers suggest that postbiotics may help with inflammation, the immune system, and even heart health.9
However, scientists need to do further research to confirm these claims.
Is The For The Biome Probiotic Safe To Use?
Yes.
For The Biome probiotic is generally considered safe to use. It contains plant-based ingredients and probiotic strains that were clinically studied.
However, it's best to consult your doctor before taking them. Please also note that this supplement isn't intended to cure or diagnose any underlying conditions.
How To Use For The Biome Probiotic
Including For The Biome in your daily routine can be easy. You may take it with food or on an empty stomach—I take mine after breakfast.
If this doesn't work for you, some users mentioned opening the capsule and sprinkling the contents into their food or beverage.
Where Can I Buy For The Biome Probiotic?
If you'd like to buy your bottle of the For The Biome probiotic and its other formulations, I found it's easier to purchase them directly from their website.
How Much Does For The Biome Probiotic Cost?
You can purchase the For The Biome Probiotic at these prices:
14 capsules – $26.95
30 capsules – $46.95
On the other hand, Immune Therapy and Stress Therapy costs $29.95 each.
The website accepts different credit cards for payment, including American Express, Visa, Mastercard, Discover, and others.
Is The For The Biome Probiotic Worth It?
Yes.
For The Biome probiotic is worth it. Its benefits range from relieving GI symptoms to helping with respiratory problems.
Besides, even if you aren't experiencing any signs or symptoms, the supplement is still a good addition to your lifestyle.
For instance, it can help with the following areas of your health:
Improve digestive health – Probiotics can help relieve digestive symptoms, such as bloating, constipation, diarrhea, and others. They also promote gut microbiome balance
Boost Immunity – For The Biome helps support and strengthen your immune system
Alleviate seasonal allergies – Some studies show that probiotic supplements can decrease inflammation that causes allergy symptoms10
Reduce stress and improve moods – For The Biome helps produce serotonin and other hormones that regulate your mood and stress levels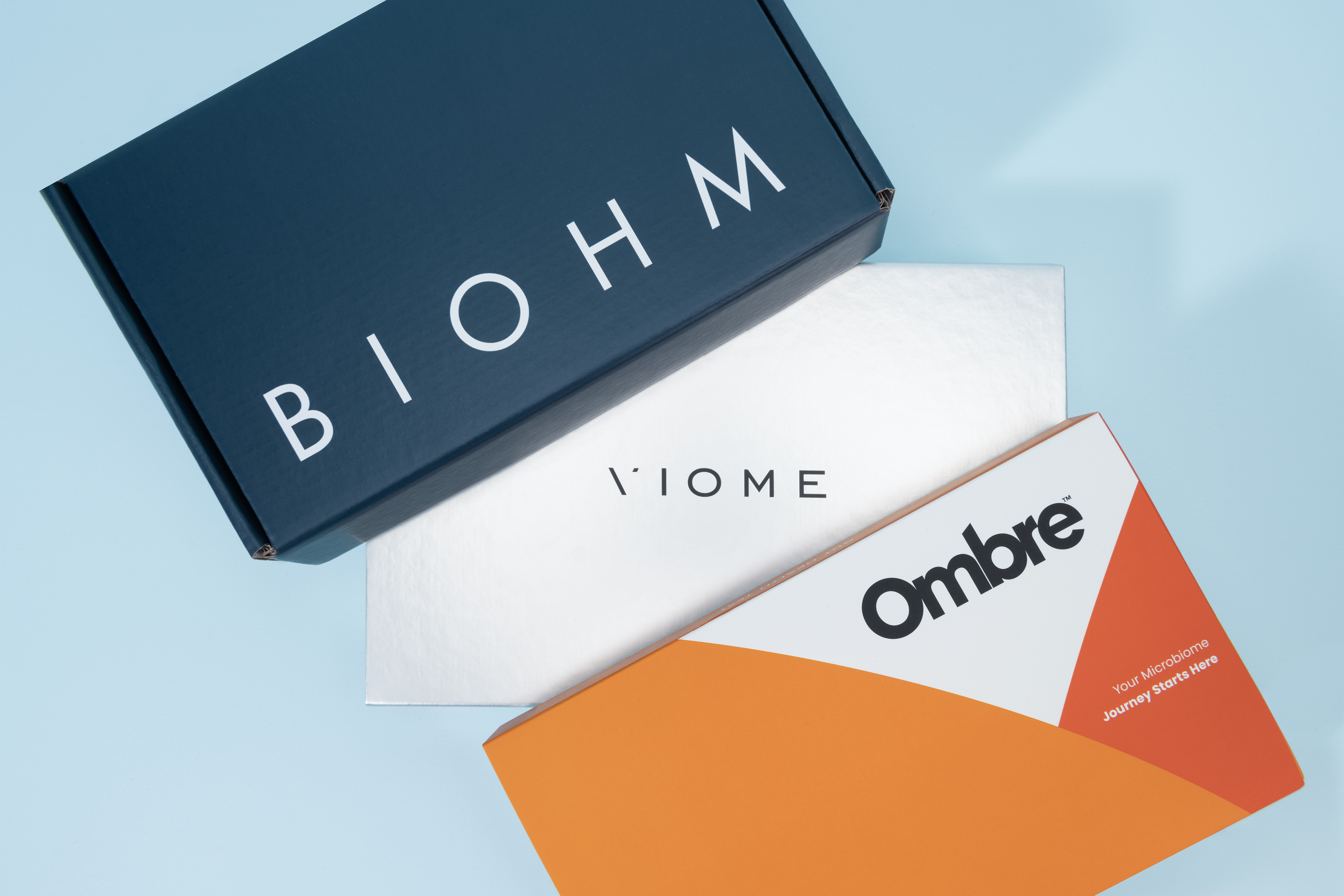 Best Microbiome Test
Looking for the best microbiome kit on the market? Look no further! Our review round-up page has all the information you need to make an informed decision.