Our verdict: FLO Vitamins are very effective health supplements for PMS relief. They helped me get through the discomfort I experienced before and during my time of the month.
PMS is a pretty tough period (no pun intended) for me. I would often feel cramps, headaches, bloating, and fatigue. The supplements helped me endure my symptoms by making them more bearable.
While taking FLO Vitamins, I noticed that my energy levels remained the same throughout the day, unlike my previous periods. I could move around easily too—no crippling stomach cramps.
FLO Vitamins are a spot-on blend of botanical ingredients and vitamins. Its components helped ease painful symptoms linked to my menstrual cycle.
This review will discuss how FLO Vitamins might just be your new PMS holy grail.
About The Company
O Positiv initially created FLO Vitamins to support women going through their time of the month. It's especially dedicated to easing PMS pain.
The company developed more products that benefit women with various health concerns, like PMS and menopause. They envisioned helping bridge the gaps in women's nutrition and health.
Many consumers recommend their supplements because they are effective, all-natural, and taste delicious.
Product Review Summary
Pros
Free of dairy, gluten, nut, and soy
No artificial flavors, dyes, or colors
Can choose between gummies or capsules
Cons
Contains filler ingredients like tapioca syrup and raw cane sugar
May not work well with birth control medications and may affect their effectiveness
Why Trust Us
KnowYourDNA is dedicated to providing readers with reliable information on products that help them achieve their health goals.
We pick products based on:
Brand reputation
Product quality
Safety for use
Customer reviews
Our in-house medical experts ensure the accuracy of our information.
What Are Your Options?
OPositiv started with FLO PMS Vitamins for PMS support. They formulated other supplements that address common health concerns of women.
DISCO Women's Multi Gummy — A groovy blend of vitamins, minerals, and adaptogens to help you fulfill your daily nutritional needs.
RETRO Glowing Skin Vitamin Capsule — Supplements powered with antioxidants to help you achieve that youthful glow.
GOGO Prebiotic Fiber Gummy — Fiber-rich gummies made with plant-based ingredients that promote a healthier digestive system.
GTFO Immunity Gummy Vitamins — Flavored gummies that help with daily immune system support.
MENO Menopause Vitamin Capsule — Hormone-free supplements that relieve multiple symptoms of menopause.
MOTO Metabolism Boosting Capsule — Boosts your metabolism to help with healthy weight loss and balanced energy levels throughout the day.
FLO-Biotics — Probiotic gummies fused with fiber. It has 5 Billion CFUs and 2 grams of premium fiber blend.
FLO Vitamins
FLO Vitamins for PMS Support is the first of its kind. The company developed this product to provide long-lasting relief to women during PMS and their periods.
FLO PMS Vitamins are made from traditional herbal ingredients that help ease common PMS and period symptoms, like:
Bloating
Cramps
Hormonal acne
Mood swings
According to the website, the supplements are soy, gluten, nut, dairy, and GMO-free, making them vegan-friendly.
FLO PMS support comes in strawberry-flavored gummies and sugar-free capsules.
Quick Facts on FLO PMS Support Vitamins
| | |
| --- | --- |
| Nutritional Information | FLO PMS Vitamin Capsule |
| Vitamin B6 (Pyridoxine Hydrochloride) | 20 milligrams |
| Proprietary Herbal BlendChasteberry Extract, Lemon Balm, Dong Quai | 86 milligrams |
| | |
| --- | --- |
| Nutritional Information | FLO PMS Gummy Vitamins |
| Calories per serving | 20 |
| Total carbohydrates | 5 grams |
| Total sugar | 3 grams |
| Vitamin B6 (Pyridoxine Hydrochloride) | 20 milligrams |
| Sodium | 15 milligrams |
| Proprietary Herbal BlendChasteberry Extract, Lemon Balm, Dong Quai | 111 milligrams |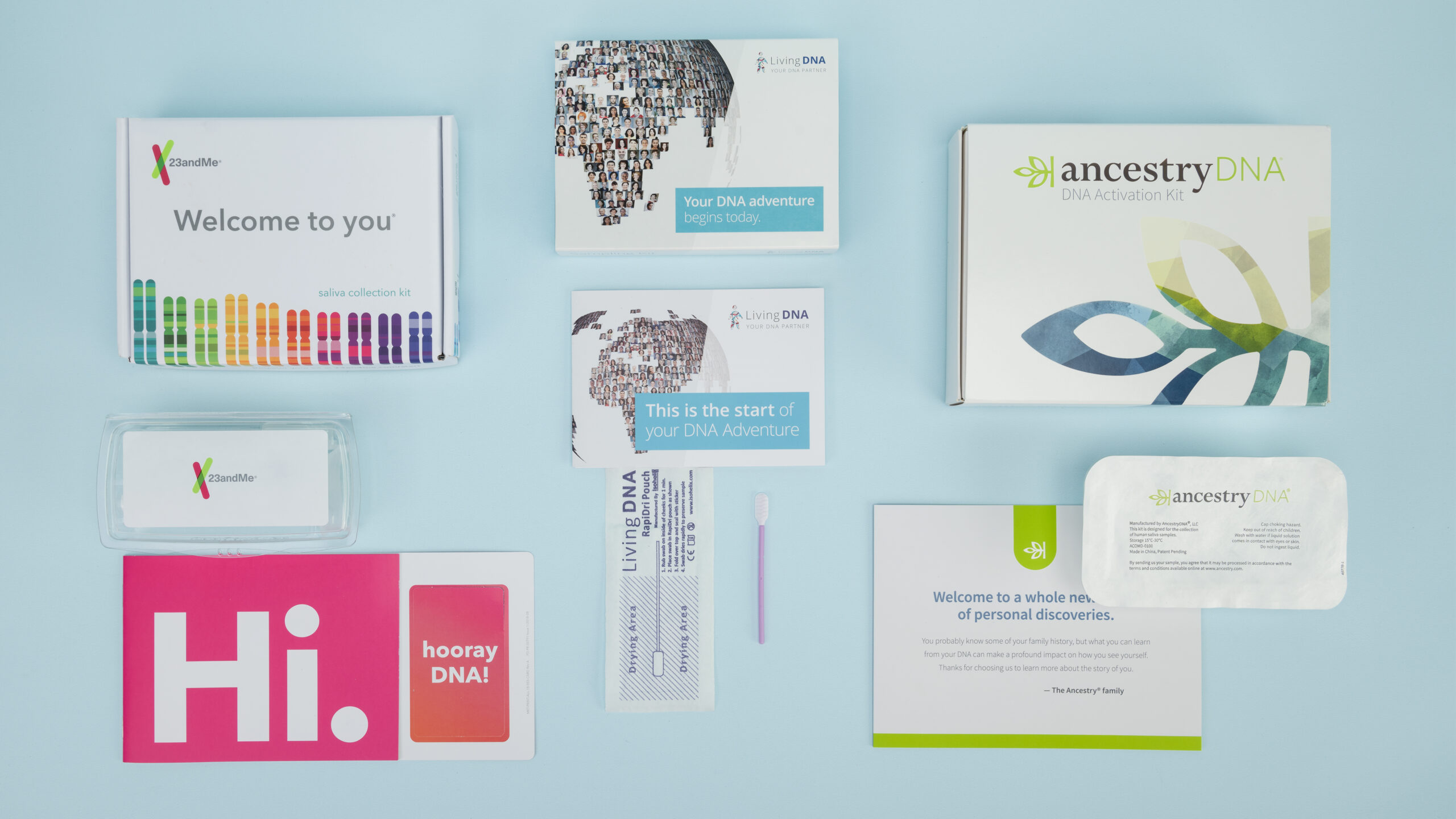 Best DNA Kit
Don't miss out on the opportunity to learn more about yourself. Read our best DNA test page to find the best one for you.
What's Inside FLO Vitamins?
The active ingredients of FLO PMS Vitamins include Chasteberry, Dong Quai, Lemon Balm, and Vitamin B6.
Chasteberry
Proven benefits: Chasteberry or Vitex Agnus-Castus is a small yet potent berry used to ease mood swings, hormonal acne, and cramps.
Research shows that Chasteberry actively remedies PMS symptoms like mood swings, migraines, breast pain, and tenderness.1
It's because Chasteberry lowers the level of the hormone prolactin, which leads to the rebalancing of other hormones like estrogen and progesterone.
Potential concerns: Chasteberry may possibly interfere or react with some medications, including birth control pills, treatments for Parkinson's disease, and antipsychotic drugs.2
It may not also be safe to take any herbal preparation with Chasteberry if you're:
Pregnant
Lactating
With hormone-sensitive conditions like breast cancer
Lemon Balm
Proven benefits: Lemon Balm is a lemon-scented herb belonging to the mint family. A study demonstrates that it helps lessen the painful symptoms of PMS, like menstrual cramps.3
It has many compounds with calming properties, including the essential oils extracted from its leaves. In traditional medicine, Lemon Balm is used to ease stress and anxiety.
Potential concerns: Lemon Balm may interact with sedatives and thyroid medications. It may also affect antiretroviral treatments, like those used to manage HIV.
Make sure you talk to your doctor about taking Lemon Balm if you are on these medications.
Dong Quai
Proven benefits: Dong Quai, also known as the "female ginseng," is an aromatic herb traditionally prepared to ease menstrual cramps and bloating.
Dong Quai contains ferulic acid—an antioxidant with natural anti-spasmodic and anti-inflammatory properties. It can further ease bloating and muscle pain linked to PMS.
Potential concerns: Dong Quai may interact with some medications or herbs that act as blood thinners, like Warfarin, and increase your risk of bleeding.4
It may also affect hormone medications like estrogen, progesterone, and birth control pills.4
Vitamin B6
Proven benefits: Vitamin B6, or pyridoxine, is one of the B-complex vitamins essential for many of your body functions, including cognitive function, metabolism, energy levels, and so on.
B6 helps create chemical messengers in the brain that keep your emotions in check, like the hormones serotonin and dopamine, and gamma-aminobutyric acid (GABA).5
Studies show that it helps ease irritability and mood swings during PMS and until the end of menstrual cycles.
Potential concerns: Excessive consumption of vitamin B6 from foods appears to be safe.
But too much B6 from supplements can cause many symptoms, including lack of muscle coordination, photosensitivity, or numbness.6
It's important to stick to the recommended daily intake to avoid any unpleasant side effects. For menstruating women, the beneficial amount is up to 100 mg per day.7
How Does It Taste?
FLO PMS Vitamins come in capsule or gummy form. The company claims that its capsule variety contains zero sugar. It's perfect for people struggling with their blood sugar levels or on a low-carb diet.
The gummy variant, on the other hand, has a sweet strawberry flavor. If you like molasses donuts, you'll love FLO PMS gummy vitamins.
We can't quite wrap our tongues and brains around this rich and indulgent flavor. And unlike other herbal gummies or supplements, it doesn't have any unpleasant aftertaste.
What Are FLO Vitamins' Benefits?
FLO designed its PMS vitamins to help women get through their PMS and periods. According to the company, "Periods don't have to suck," so it created a proactive relief to your PMS symptoms.
Helps alleviate menstrual cramps
Menstrual cramps greatly affect a woman's daily life. In my case, sometimes, all I can do is lie in a fetal position to ease the pain.
Thanks to FLO, my period cramps have become tolerable. I can actually complete my chores without my stomach bothering me.
Dong Quai has antispasmodic properties because it contains coumarins or plant compounds with vasodilatory effects.8
Period cramps happen when the muscles in the womb contract or tighten strongly to help expel the blood. Coumarins may help dilate the blood vessels and relax the smooth uterine muscles.
They prevent the blood vessel walls from narrowing and the muscles in them from tightening. As a result, the blood flows easily through the blood vessels.
Helps ease bloating
You may feel bloated a week before your actual period comes—that's pretty normal. Almost 90% of women experience bloatedness as a PMS symptom.
Bloating likely happens due to fluctuating hormones before and during your menstrual cycle. FLO PMS Vitamins help regulate your hormones, preventing the changes that lead to bloating.
Reduces hormonal acne
The shifting hormones throughout your menstrual cycle increases the oil production in your face. Hormonal acne or blemishes happen when the oil traps bacteria and clogs your pores.
I always wake up with acne in the exact spot on both cheeks and chin right before my time of the month. I know it's just premenstrual acne because my face is usually clear on other days.
While taking the FLO gummy vitamins, I didn't notice any red bumps or blemishes on my face before or during my menstrual cycle. It's such a delight to see my face remain clear even when I'm on my period.
Research suggests Chasteberry extract may help prevent PMS hormonal acne and breakouts due to its ability to balance your hormones.9
Lessens mood swings and irritability
My mood swings are over the roof whenever I have my monthly visits. I'm so irritable, even the slightest mishaps around me can set me off.
After weeks of taking FLO PMS gummy vitamins, I started to feel more relaxed and calm, especially when I encountered inconveniences. I honestly didn't notice that my period was coming up because I didn't have any PMS episodes.
A study found that Chasteberry can be beneficial for mood swings and irritability. Chasteberry can help naturally balance your hormones, preventing fluctuations that can affect your emotions.10
Decreases breast tenderness or soreness
I'm used to experiencing breast soreness and tenderness, having gone through pregnancy and breastfeeding.
But it's a different discomfort when it happens before and during your menstrual cycle.
My daughter had weaned off for over a year when I decided to try FLO PMS gummy vitamins. It does help a lot with PMS breast tenderness. I can already wear my favorite tops comfortably while on my period.
Studies show that Chasteberry reduces the production of prolactin, the hormone responsible for the swelling and soreness of your breasts during your period.
Are FLO Vitamins Safe To Use?
Yes. FLO PMS Vitamins are generally safe to consume. The company took several precautions to guarantee its products' quality and safety.
Firstly, FLO manufactures its product in a cGMP-compliant facility in the US.
Facilities with Current Good Manufacturing Practice (cGMP) certification adhere to the industry-grade requirements established by the US Food and Drug Administration (FDA).
Besides testing with manufacturers for stability, FLO also tests their products with independent labs. The products are tested for allergens, heavy metals, microbes, rancidity, and other unwanted contaminants.
FLO PMS Vitamins are a blend of vitamin B6 and all-natural herbal ingredients—Chasteberry, Lemon Balm, and Dong Quai. They're free of soy, dairy, gluten, nut, and GMOs.
Vegans can include the supplement in their daily consumptions completely guilt-free. On the other hand, people on keto can opt for their sugar-free capsules instead.
Traditional medicine and modern science back these herbs' efficacy in alleviating symptoms related to PMS. However, they still may have minimal risk or adverse effects.
They may interact with some medications, including birth control pills. If you are on treatments or medications, you must discuss this with your doctor before taking FLO vitamins.
The company doesn't recommend taking FLO if you're pregnant, lactating, or breastfeeding.
How To Use FLO Vitamins
You can take two (2) gummies or one (1) capsule of FLO vitamins daily. When you purchase a bottle, your supply should last for a month.
FLO recommends taking the PMS vitamins for two menstrual cycles to begin seeing the full effects. But personally, I noticed some changes within just two weeks of taking the gummies.
However, some users didn't feel a difference in their PMS symptoms until after two months into FLO Vitamins—it definitely varies. Per other reviews, it takes time, but it'll all be worth it.
The company's website encourages checking with your doctor first before starting on FLO PMS Vitamins.
Talk to your physician to see if any ingredient may interfere with your birth control or medications.
Where Can I Buy FLO Vitamins?
You can get your bottle of FLO Vitamins from their website. It says that they ship the product as soon as the system approves your payment.
How Much Does The Product Cost?
Each bottle of FLO PMS Vitamins has 30 servings — enough to last you a month. One-time purchases will cost you these prices:
1 bottle — $34.99
2 bottles — $69.98 (or $29.99 per bottle)
3 bottles — $105 (or $28 per bottle)
You can save more if you buy in bulk or sign-up for a monthly FLO Vitamins subscription. It'll lower the cost to $24-27.99 per bottle.
FLO Vitamins vs. Competitors
PMS Vitamins Comparison:FLO vs. Hum
FLO
Hum
How to take
1 capsule daily or 1 gummy, twice daily
1 capsule, twice daily with food
Offers subscription plan?
Yes
No
Cost of monthly supply (one-time purchase)
$34.99
$26
Active ingredients
ChasteberryLemon BalmDong QuaiVitamin B6
Chasteberry
Dong Quai
Where to buy
flovitamins.com
humnutrition.com
FLO Vitamins vs. Hum Moody Bird
FLO and Hum both contain powerful herbal ingredients that combat the symptoms of PMS—Chasteberry and Dong Quai. But, Hum's formula doesn't incorporate additional vitamin support.
With FLO, you can get your daily dose of vitamin B6. Vitamin B6 helps improve mood swings. It also plays an essential role in your body's metabolism and energy levels.
FLO Vitamins also has Lemon Balm, which is known for its antibacterial and anti-inflammatory properties. It's beneficial for soothing break-outs during PMS and periods.
Is The Product Worth It?
Yes. Flo Vitamins are worth including in your self-care routine.
They may benefit menstruating women who want to get back to their normal routine when on their periods. The supplement can also help ease symptoms of menopause, like hot flashes.
The company, however, recommends seeing your doctor first before starting FLO Vitamins if you're on any treatments or birth control methods.
It's essential to discuss with them whether the ingredients will react with the medications you're taking.
Aside from taking FLO PMS Vitamins, you can try these tips to improve PMS-related symptoms:
Exercise regularly
Eat a healthy, balanced, diet — you may have small frequent meals instead of three heavy meals to help with the bloating
Get enough rest or sleep
Try yoga and meditation to relieve your stress
Avoid smoking or drinking too much alcohol
How We Evaluated The Product
Our team had the help of our in-house nutrition expert, Dr. Rizza Mira, in evaluating FLO PMS Vitamins. We came up with our criteria through extensive research.
Quality and safety of ingredients – FLO claims they only use high quality ingredients. FLO Vitamins are made only from time-tested and science-backed components.
Value for money – FLO has a happiness-guaranteed policy. If the supplements aren't living up to your expectations after taking them for two months, they'd help get your money back.
Positive customer experience – FLO had a numerous positive feedback about their product's effectiveness, and the ease of purchasing through their website.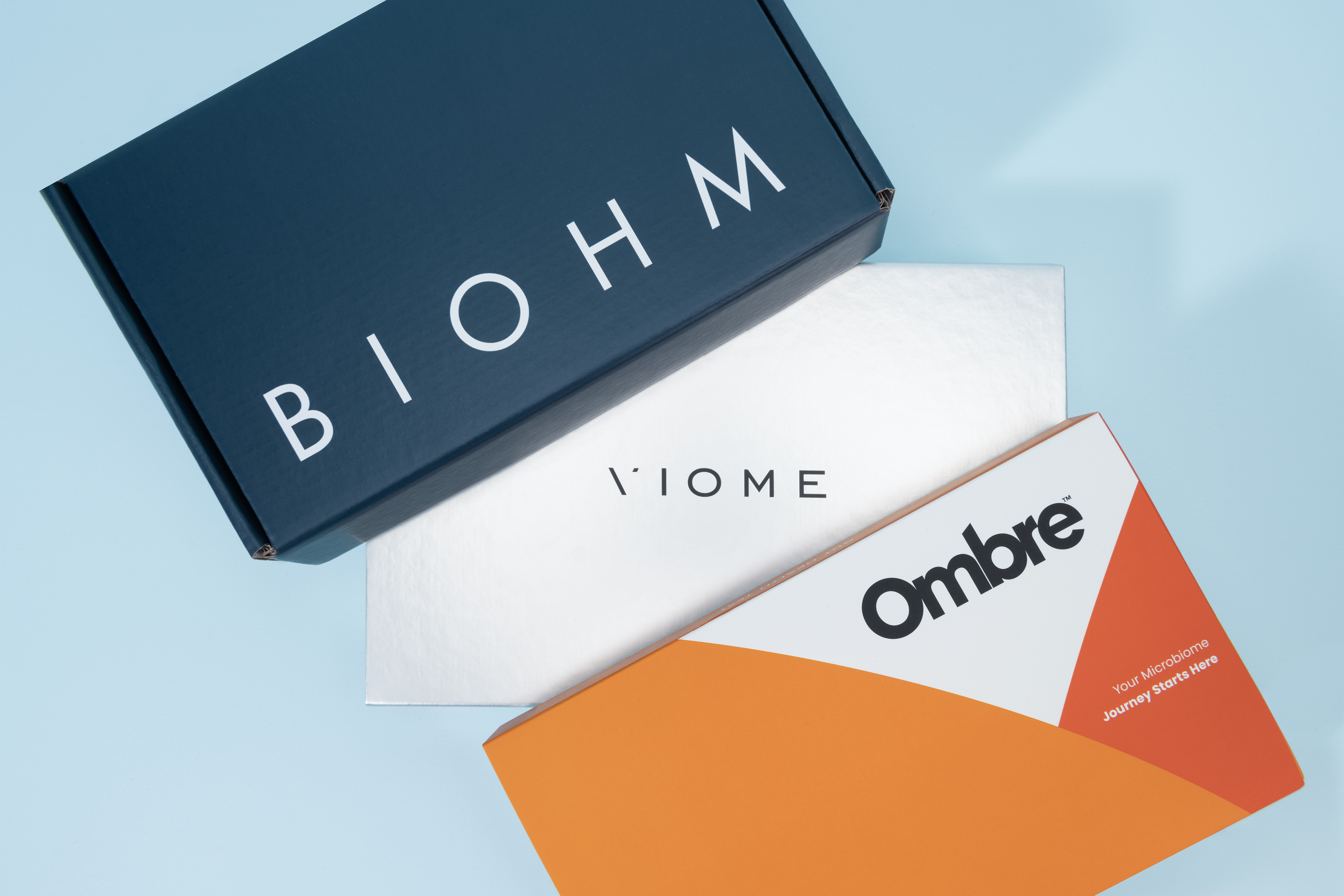 Best Microbiome Test
Looking for the best microbiome kit on the market? Look no further! Our review round-up page has all the information you need to make an informed decision.