Our Verdict: First Day Vitamins offers a convenient solution to support my daily nutritional needs through their premium-quality supplements.
I know how challenging it is to consistently prepare and eat nutritious and well-balanced meals, as a busy person myself. I constantly worry I may not meet my daily vitamin and mineral requirements.
To face my dilemma, I decided to try supplements. It's when I discovered First Day Vitamins—supplements that provide optimal levels of essential nutrients.
First Day Vitamins are like gummy candies that come in different enjoyable flavors. But they are free of added sugars and artificial ingredients.
I like that I can take them guilt-free. The organic blend of fruits and vegetables in every bite brings much goodness to keep you and your little ones healthy.
What makes First Day special is that it prevents over-supplementation (i.e., providing more than the recommended amounts of vitamins and minerals).
In this review, we'll take a closer look at First Day vitamins.
About the Company
First Day is a wellness company that offers top-quality supplements designed to promote a healthy lifestyle for you and your family.
The company uses the latest scientific findings to formulate its products with the most absorbable ingredients from around the world.
First Day's vitamins are vegan, gluten-free, and allergen-free. They don't have any artificial ingredients, making them great for people who don't want the fluff.
The company's mission is to support families in their pursuit of health and wellness. First Day products are an ideal choice for parents and individuals alike.
First Day Vitamins Review Summary
Pros
Tasty gummy vitamins that everyone can enjoy, including picky eaters
Made with natural colors, flavors, and sweeteners
Contains an organic blend of fruits and veggies
Mindful of avoiding over-supplementation by sticking to the recommended amounts of vitamins and minerals
Cons
Some ingredients aren't organic
Missing certain minerals like calcium and iron
Needs to be paired with a well-balanced diet to work effectively
Why Trust Us
KnowYourDNA is dedicated to providing readers with trustworthy and dependable information on products that can truly make a difference in their health journey.
We pick products based on:
Brand reputation
Product quality
Safety for consumption
Customer reviews
Our team of dedicated in-house medical experts personally ensures the accuracy and reliability of the information we share with you.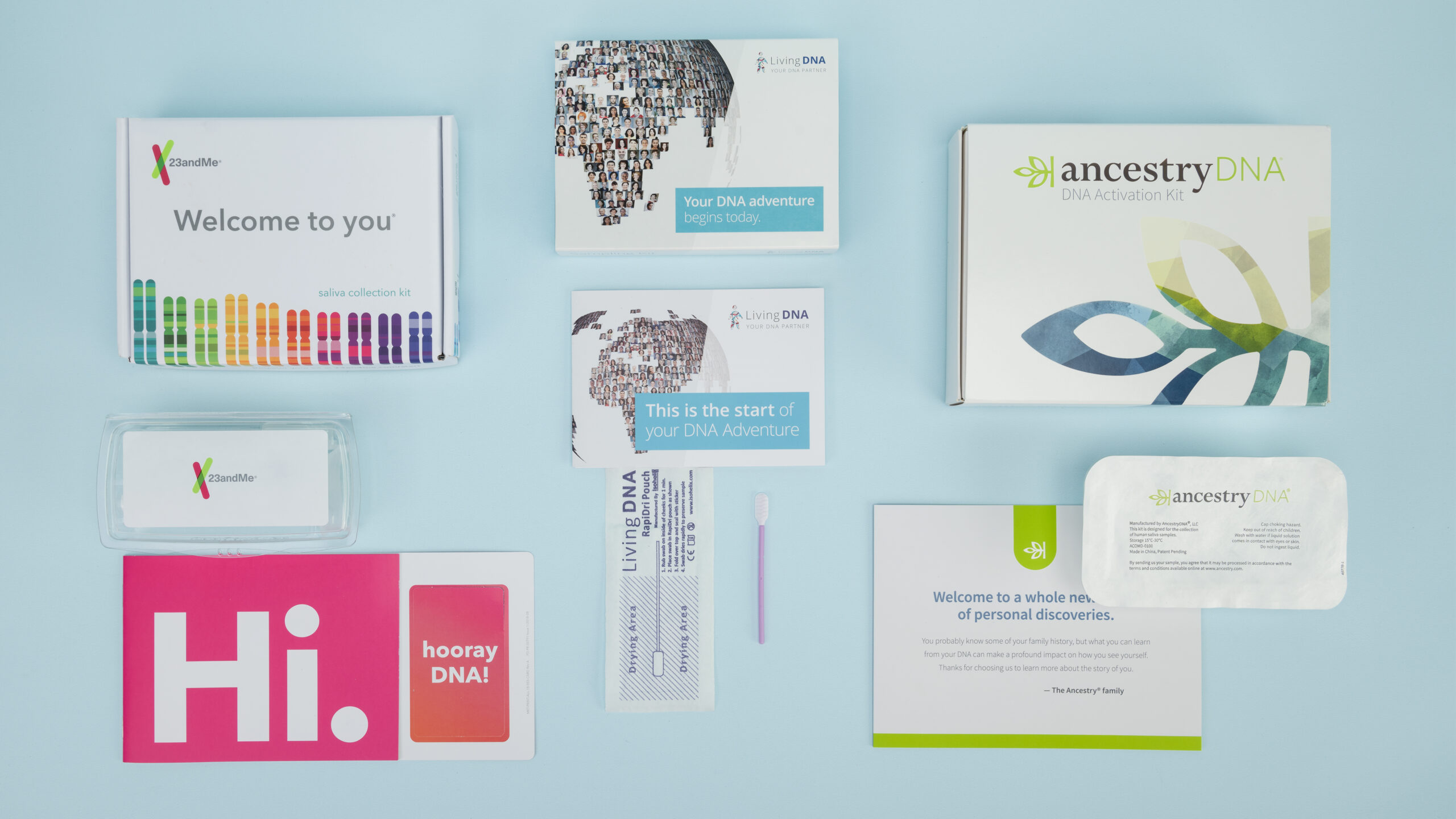 Best DNA Kit
Don't miss out on the opportunity to learn more about yourself. Read our best DNA test page to find the best one for you.
What Are Your Options?
First Day gummy vitamins have four (4) options. The company specially formulated each one for the appropriate age group:
Daily Essential for Kids
Daily Kickstart for Teens
Daily Supercharge for Women
Daily Provisions for Men
These vitamins contain the same nutrients—just in different amounts and with some additions here and there.
Let's take a look at the essential nutrients you'll get in each bottle. We included the amount and daily value percentage (%DV) of each nutrient per serving.
The (%DV) tells you how much each nutrient contributes to a 2,000-calorie diet.
Kids Daily Essential
First Day made Kids Daily Essential for young children aged four and up. These vitamins for kids contain the nine vital micronutrients for a child's growth and development.
Quick Facts on First Day Kids Vitamins
| Nutritional Information | Amount | % DV per 2,000 calorie serving |
| --- | --- | --- |
| Calories Per Serving | 15 | 1% |
| Total Sugars | 2 g | 2% |
| Vitamin A | 130 mcg | 14% |
| Vitamin C | 20 mg | 22% |
| Vitamin D3 | 10 mcg | 50% |
| Vitamin K | 25 mcg | 21% |
| Vitamin B1 | 0.3 mg | 25% |
| Vitamin B2 | 0.333 mg | 26% |
| Vitamin B6 | 0.38 mg | 22% |
| Folate | 80 mcg | 20% |
| Vitamin B12 | 1.8 mcg | 75% |

Teen's Daily Kickstart
The company formulated Teen's Daily Kickstart to meet the nutritional demands of growing teenagers aged 14 to 18.
It provides higher amounts of the same nutrients as the Kids Daily Essentials but with the addition of magnesium and zinc.
Zinc plays an important role in the growth and sexual development of teenagers. Magnesium helps them grow strong and healthy bones.
Quick Facts on First Day's Teen Vitamins
| Nutritional Information | Amount | % DV per 2,000 calorie serving |
| --- | --- | --- |
| Calories Per Serving | 15 | 1% |
| Total Sugars | 2 g | 2% |
| Vitamin A | 230 mcg | 26% |
| Vitamin C | 65 mg | 72% |
| Vitamin D3 | 12 mcg | 60% |
| Vitamin K | 32 mcg | 27% |
| Vitamin B1 | 380 mcg | 32% |
| Vitamin B2 | 450 mcg | 35% |
| Vitamin B6 | 800 mcg | 47% |
| Folate | 344 mcg | 86% |
| Vitamin B12 | 2.1 mcg | 88% |
| Magnesium | 65 mg | 15% |
| Zinc | 2 mg | 18% |

Women's Daily Supercharge
The supplement contains nutrients that are scientifically proven to support the physical, mental, and emotional health of an adult woman.
It has a similar nutritional profile as their children's vitamin variety but with more nutrients like Vitamin E, biotin, magnesium, and zinc.
Studies show many adult women don't get enough magnesium from their diets.1 Supplementation may prevent deficiency and promote overall health.
Zinc is known to be beneficial for reproductive health, while biotin gives you healthy skin and hair.
If you're an adult woman, you might want to consider taking Vitamin E supplements. They're highly recommended because they can help protect you against reproductive disorders.2
Quick Facts on First Day Women's Vitamins
| Nutritional Information | Amount | % DV per 2,000 calorie serving |
| --- | --- | --- |
| Calories Per Serving | 15 | 1% |
| Total Sugars | 2 g | 2% |
| Vitamin A | 250 mcg | 28% |
| Vitamin C | 90 mg | 100% |
| Vitamin D3 | 20 mcg | 100% |
| Vitamin E | 10 mg | 67% |
| Vitamin K | 40 mcg | 33% |
| Vitamin B1 | 450 mcg | 38% |
| Vitamin B2 | 550 mcg | 42% |
| Vitamin B6 | 1 mg | 59% |
| Folate | 400 mcg | 100% |
| Vitamin B12 | 2.4 mcg | 100% |
| Biotin | 30 mcg | 100% |
| Magnesium | 78 mg | 19% |
| Zinc | 2 mg | 18% |
Men's Daily Provisions
First Day worked with experts to ensure Men's Daily Provisions gummy provides what a man needs nutritionally. It contains the same nutrients as women's vitamins, though you'll get higher amounts of:
Vitamin A
Vitamin K
Vitamin B1
Vitamin B2
Vitamin B6
Zinc
Men typically require higher amounts of certain nutrients because they tend to have a larger body size than women.
Quick Facts on First Day Men's Vitamins
| Nutritional Information | Amount | % DV per 2,000 calorie serving |
| --- | --- | --- |
| Calories Per Serving | 15 | 1% |
| Total Sugars | 2 g | 2% |
| Vitamin A | 390 mcg | 43% |
| Vitamin C | 90 mg | 100% |
| Vitamin D3 | 20 mcg | 100% |
| Vitamin E | 10 mg | 67% |
| Vitamin K | 45 mcg | 38% |
| Vitamin B1 | 650 mcg | 54% |
| Vitamin B2 | 750 mcg | 58% |
| Vitamin B6 | 1.25 mg | 74% |
| Folate | 400 mcg | 100% |
| Vitamin B12 | 2.4 mcg | 100% |
| Biotin | 30 mcg | 100% |
| Magnesium | 78 mg | 19% |
| Zinc | 5 mg | 45% |
What's Inside First Day Vitamins?
Each bottle of First Day Vitamins has the following main ingredients:
Organic Fruit & Vegetable Blend
Each vitamin bottle contains a blend of 12 organic fruits and vegetables rich in antioxidants and phytonutrients, including:
Apple
Blueberry
Raspberry
Strawberry
Tomato
Beet
Broccoli
Carrot
Green Cabbage
Kale
Parsley
Spinach
It's important to note that while it claims to have organic ingredients, First Day isn't 100% organic. They're upfront about it and make it clear in their FAQs.3
Proven benefits: Studies show that organic ingredients contain higher amounts of nutrients and these three phytochemicals: anthocyanins, carotenoids, and flavonoids.4
Phytochemicals or phytonutrients have strong antioxidant effects. They reduce inflammation and protect your body from free radical damage.5
Given these qualities, phytonutrients can potentially lessen the negative effects of aging, like decreased motor and cognitive function.5
Phytonutrients can also prevent chronic diseases caused by oxidative stress, like cancer, cardiovascular disease, diabetes, obesity, and neurodegenerative diseases such as Alzheimer's disease.5
Potential concerns: First Day has vitamins with antioxidant properties. Most studies show that antioxidant supplements do not provide immediate substantial health benefits.6 
This is probably because many participants haven't taken these supplements long enough to prevent chronic diseases, which take years to develop.6
Many health experts also agree that vitamins and dietary supplements pose potential health risks for some people. But they encourage the correct usage of supplements as an effective way to enhance overall health and well-being.7
Synthetic Nutrients & Non-Organic Ingredients
First Day uses other non-organic ingredients to provide the "most bioavailable form" of some of its essential vitamins.3
Bioavailability refers to the extent to which a drug or an ingredient is able to reach your body's circulation and actively affect it.
We found that some of these "bioavailable nutrients" are either:
Synthetic vitamins and minerals like B vitamins and ascorbic acid produced in laboratories
Natural nutrients derived from non-organic food sources
Proven benefits: Research shows that cholecalciferol, d-alpha tocopherol, P5P, magnesium malate, and zinc citrate are among the most bioavailable forms of vitamins D, C, B6, magnesium, and zinc—respectively.8,9,10,11,12
The increased bioavailability ensures that the body digests, absorbs, and utilizes greater proportions of these nutrients.13
Potential concerns: There's no scientific proof that synthetic B vitamins and ascorbic acid are better absorbed than their food-based counterparts.12,13
In fact, studies show they are equally—if not less—bioavailable than B vitamins and vitamin C derived from food.12,13
Some experts also believe it's better to get natural vitamins from whole foods and supplements that are "as close to food as possible."14
However, doctors do not completely discourage taking vitamin supplements.7
Health experts recommend if you're deficient in vitamins, have difficulty absorbing certain nutrients, or don't get enough nutrition from your diet.7
First Day vitamins may not be completely organic. Still, they stay committed to quality by sourcing other ingredients from natural processes and foods:
Vitamins B1 and B2 are produced by fermenting certain food15
Vitamin D comes from lichens, an algae16
Vitamin E is from sunflower oil16
Vitamin K is from natto, a fermented soybean15
Here are the bioavailable nutrients in First Day:
| Essential Nutrient | Bioavailable Form |
| --- | --- |
| Vitamin C | Ascorbic acid |
| Vitamin B1 | Thiamine mononitrate |
| Vitamin B2 | Riboflavin |
| Vitamin B6 | Pyridoxal-5-phosphate (P5P) |
| Vitamin B9 (Folate) | L-methyltetrahydrofolate (5MTHF), glucosamine (calcium salt) |
| Vitamin D3 | Cholecalciferol |
| Vitamin E | D-alpha tocopherol |
| Magnesium | Dimagnesium malate |
| Zinc | Zinc citrate |
Natural Flavors & Colors
First Day gets its flavor from natural fruits. Natural vegetables—carrot and black carrot juice—give the gummy multivitamins a yummy color.
Proven benefits: Natural colors from carotenoid foods offer several health benefits. They usually contain beta-carotene, a good source of vitamin A.17
Black carrot concentrate has anthocyanins which are known to possess anti-cancer properties.17
Potential concerns: Many people are naturally wary of artificial ingredients. Some synthetic food colors have been associated with the following:17,18
Hyperactivity and decreased attention span
Irritability, depression, and changes in behavior
Asthma and hives
Tumor growth
Thankfully, First Day doesn't have artificial coloring or flavors. It's a good option if you want to avoid the potentially harmful effects of synthetic food colors or if you prefer all-natural ingredients.
Organic Cane Sugar
First Day relies on organic cane sugar to sweeten its vitamins.
With only 2g of sugar per serving, it has less than half the amount of sugar that other vitamin brands have.
Proven benefits: Studies have debunked the myth that natural sugars (like cane sugar) are healthier than artificial and added sugars.19
But consuming vitamins that have either natural sugar or smaller amounts of sugar altogether still has its benefits.
For instance, it can help decrease your overall sugar intake and lower your risk for diabetes.
Low sugar intake—or consuming sugar less than 10% of your daily calories—is also linked to fewer cavities (dental caries).20
Since First Day contains very little sugar per serving, it's less likely to cause cavities and spikes in blood sugar when taken as directed.
Potential concerns: Keep in mind that First Day alone doesn't lower your blood sugar, nor does it protect teeth from dental caries.
You still have to maintain a low-glycemic diet and practice good dental hygiene when taking supplements.
Pectin
Other gummy vitamins typically use gelatin to create the chewy texture that gummies are known for. First Day uses pectin instead.15
Proven benefits: Pectin is extracted from apples and citrus fruits, unlike gelatin which requires animal products.
Potential concerns: Pectin is generally recognized as safe (GRAS) to consume. It can trigger allergies in some people, though it rarely happens.21
How Does It Taste Like?
You can choose from different-flavored gummy vitamins.
First Day's Kids multivitamin is available in orange and strawberry. The teens', womens', and mens' vitamins come in orange, strawberry, and mango.
All flavors have a citrus smell but taste different when you chew on them. First Day tastes like something between gummy candies and fruit snacks.
Why First Day Vitamins?
There are five great reasons why we think you should consider First Day Vitamins:
1. Optimized for Nutrition
First Day put in the time and effort to develop their supplements. They looked at thousands of clinical studies and received guidance from health experts:3
Dr. Ed Giovannucci, a professor of nutrition and epidemiology at the Harvard School of Public Health
Dr. Lei Chen, a professor and pediatrician in emergency medicine
The result is a supplement with bioavailable forms of each nutrient it provides. This ensures you get the most vitamins and minerals out of every serving.
2. Meet Your Daily Needs
First Day fills nutritional gaps by providing nutrients most people may be lacking due to an unbalanced diet.3
For example, their children's multivitamins have the nine vital nutrients they need for growth and development.
Supplements for teens and older adults include magnesium and zinc, which the company says aren't usually found in the modern diet.
3. No Over-Supplementation
Most vitamins today contain high quantities of nutrients. Unfortunately, certain vitamins and minerals can be harmful if you take too much.
Since most people get nutrients from their diet, First Day provides less than 100% of your daily values, so you get just the right amount.3
4. Chewable Vitamins
Kids love its gummy form! But we think anyone who likes gummies will enjoy the soft and chewable texture of First Day vitamins.
You can decide which flavors to eat every day. It's a fun way to get your daily dose of vitamins and minerals.
5. Natural & Vegan Ingredients
First Day doesn't contain animal products and only uses natural ingredients. It has no genetically-modified plants or artificial flavors, colors, or sweeteners.
It's a great option for vegans and anyone who prefers naturally-sourced ingredients.
Is The Product Safe To Use?
Yes.
First Day vitamins are generally safe to consume. The company takes several measures to ensure the safety of its products.
To start off, they are manufactured in a GMP-certified facility in Germany.3
Facilities with Good Manufacturing Practice (GMP) compliance follow industry-grade standards set out by the U.S. Food & Drug Administration (FDA).
First Day also doesn't contain iron because excess amounts can be fatal for children below 6 years old.
This prevents accidental overdose—just in case your kids eat more gummy vitamins than they're supposed to.
Your kids are also less likely to choke on the gummies. Unlike other children's vitamins, First Day is soft and easy to bite on. It's no wonder kids love it!
Finally, the vitamins are gluten-free and allergen-free. They're safe for people with gluten intolerance and/or allergies to these foods:
Milk
Egg
Fish
Crustacean
Shellfish
Peanuts
Tree nuts
Wheat
Soybeans
Sesame
Just make sure to take it as directed. Since everyone has unique needs, you may want to talk to a doctor before taking these supplements.
For your safety, we recommend seeing a doctor if you are:
Pregnant or lactating
With health conditions
Currently taking other medications
How To Take First Day Vitamins
First Day recommends taking two (2) gummy vitamins a day. You can take them with or without food and chew on them as if they were regular candies.
Where Can I Buy First Day Vitamins?
You can buy First Day vitamins exclusively on their website, HiFirstDay.com.
How Much Does First Day Vitamin Cost?
First Day vitamins cost $39 per bottle for a one-time purchase. Each bottle contains thirty (30) servings, enough to last a month.
You can save money if you subscribe, especially if you buy several bottles at a time. Subscribers can buy up to eight bottles for $24.65 per bottle.
If you're unsatisfied (and it's your first time ordering), First Day offers a 45-day money-back guarantee. You can get a refund for up to $100 worth of orders.
Are First Day Vitamins Worth It?
Yes, First Day Vitamins are worth trying.
First Day doesn't cram you with excessive amounts of nutrients. But rather, provides just the right balance of vitamins and minerals that your body needs to function at its best.
The health supplements are backed by a team of health experts and the latest research in nutrition.
The company takes the time to determine which nutrients most of us lack in our diets and then fills those gaps with the most bioavailable forms of each nutrient.
It isn't a complete multivitamin with a long list of vitamins and minerals, but that's exactly what makes it a good choice.
First Day supplements aim to give your body's everyday needs instead of overwhelming you with unnecessary nutrients.
Kids, teens, men, and women can pick the gummy vitamin specially formulated for their bodies.
How We Evaluated First Day Vitamins
We asked the help of our in-house nutrition expert and pediatrician, Dr. Rizza Mira, to evaluate First Day vitamins.
Our team also dedicated time to researching the latest studies and current guidelines on dietary supplements.
After spending over 40+ hours on research, we then evaluated First Day vitamins based on the following criteria:
Vitamins and minerals — The list of ingredients is essential because it lets us know what nutrients we'll be getting from the supplement.
Daily values — The nutrients added should be enough for daily consumption to ensure that we are not deficient in essential vitamins and minerals. First Day vitamins provide sufficient amounts of nutrients to meet our daily needs.
Bioavailability — The vitamins and minerals should be easily taken in by the body to ensure maximum benefit. First Day uses forms of vitamins and minerals easily absorbed by the body.
Ingredient quality —The quality of ingredients is important because it affects the safety and effectiveness of the supplement. First Day uses natural and high-quality ingredients that are safe and effective for our health.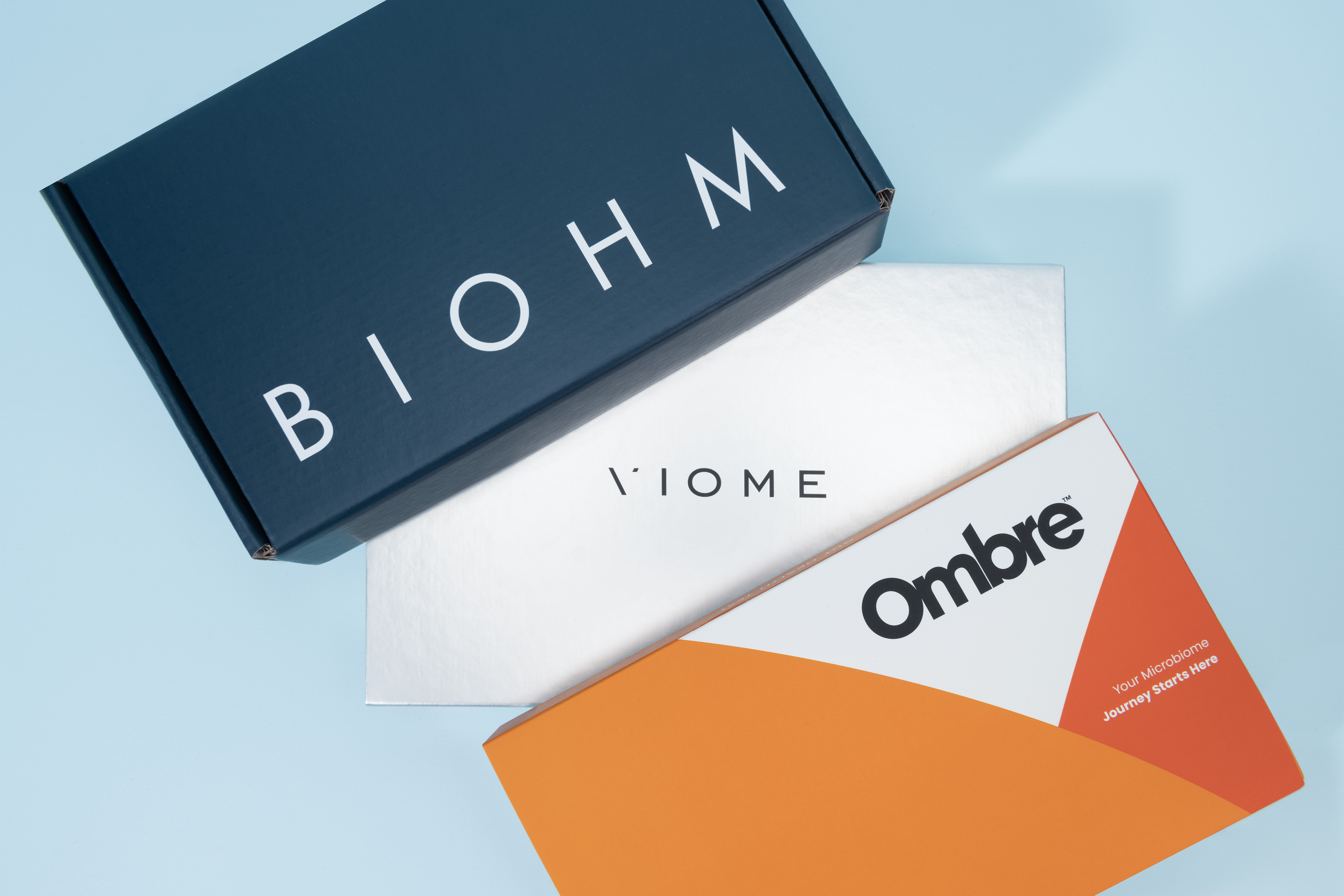 Best Microbiome Test
Looking for the best microbiome kit on the market? Look no further! Our review round-up page has all the information you need to make an informed decision.