FamilyTreeDNA has tons of features and information that you won't get with most of its competitors.
While it's not considered the most user-friendly test because of the hard-to-navigate website, it has lots of features to make up for it.
FamilyTreeDNA tests don't fall on the cheap side, so it's a good idea to familiarize yourself with its services before buying.
This review will discuss what you can expect with one of FamilyTreeDNA's tests. We'll cover their test results and the pros and cons of their popular service.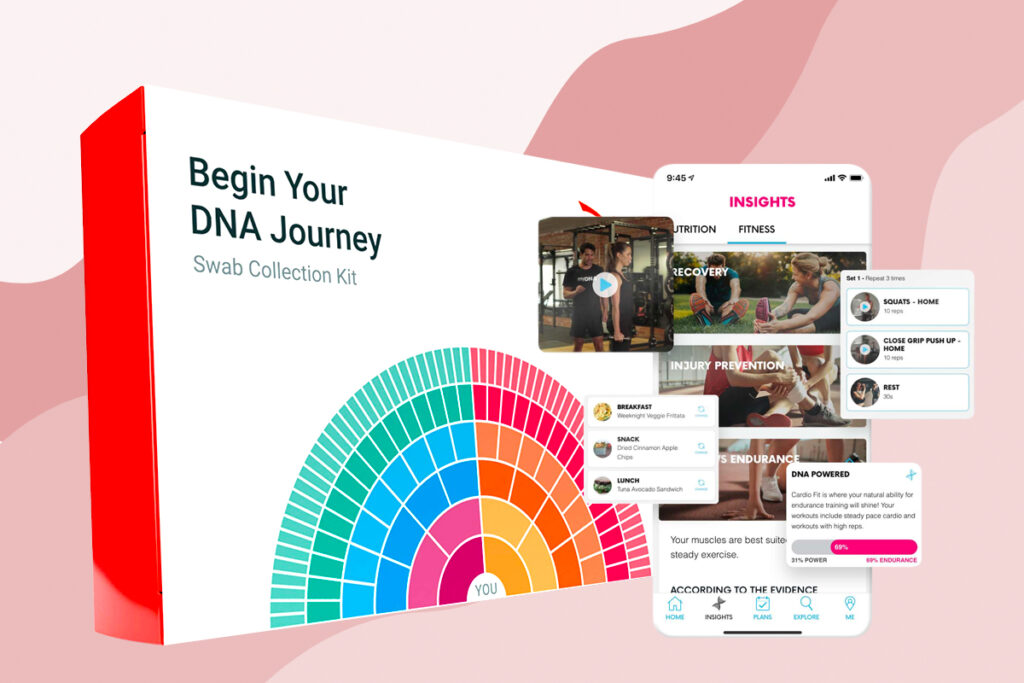 The Final Verdict
Pros
Able to test Y-DNA, mtDNA, and Autosomal DNA
The results provide a lot of information
Accurate test results
Includes everything you need to take and submit your sample, including a prepaid return envelope
Cons
Changed their terms of service in 2018 to allow law enforcement to use their DNA records for solving violent crimes leaving many customers to worry about privacy issues
Results are difficult to read, especially if you're a novice
The website's dashboard isn't the most user-friendly and can be a bit confusing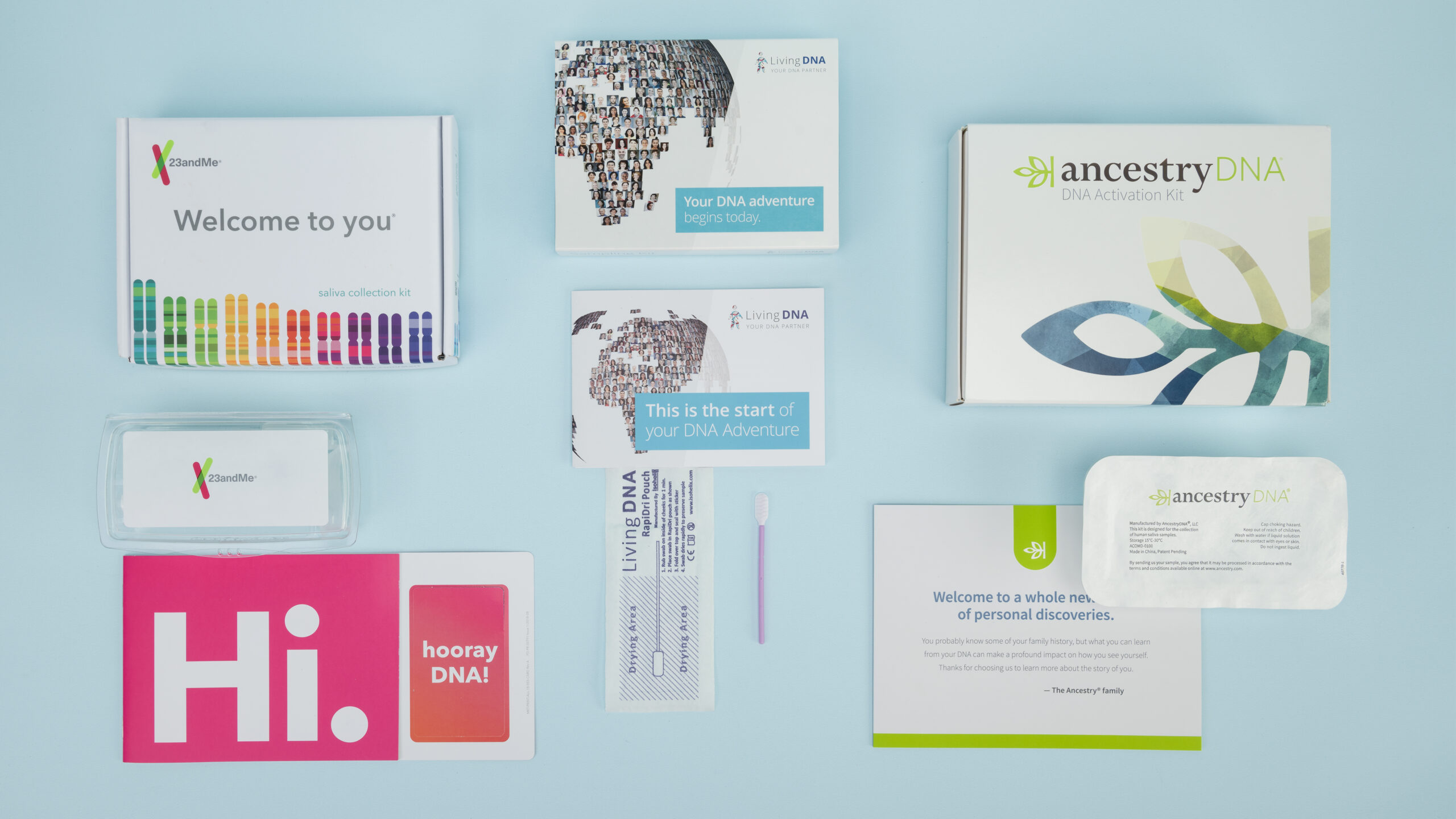 Best DNA Kit
Don't miss out on the opportunity to learn more about yourself. Read our best DNA test page to find the best one for you.
Company details
One of the older DNA testing companies on the market
Offers three different types of ancestry tests: mitochondrial DNA (mtDNA), autosomal DNA, and Y-DNA
More than one million records in its database
Founded in 2000 by Bennett Greenspan
Based in Houston, Texas, U.S.
Quick facts:
| | |
| --- | --- |
| Sample Collection | Swab |
| DNA Testing Type | Autosomal, mtDNA, YDNA |
| Test results processing time | Up to 8 weeks |
What's in the Box?
Your FamilyTreeDNA test kit comes with the following items:
Two cotton swabs for collecting your DNA samples
Two vials containing an antibacterial solution for storing your DNA samples
Instructions for collecting your DNA samples
A plastic bag
A consent form allowing FamilyTreeDNA to give your name and email to any DNA matches you may have (genetic cousins)
A prepaid envelope for returning your DNA sample to the testing company
Steps:
Make sure you can sign in to your account. This is a bit confusing as it says you should have a password for an account, but I didn't receive one.
Avoid eating or drinking an hour before collecting your sample.
Make sure to wash your hands thoroughly before touching the collection tools.
Place the unopened swabs and vials on a clean, level surface.
Remove one swab from the package. Scrape the insides of your cheek firmly, rotating the swab for 45 seconds.
Open one vial, insert the swab side down, and snap it off against the edge of the vial, suspending it in the liquid.
Repeat steps five and six with the other swab but this time on the opposite cheek.
Double-check that the orange caps are screwed tightly onto your vials and place them into a plastic bag.
Place the signed consent form and the vials into the plastic bag.
Seal the plastic bag and place it into the prepaid return envelope.
Mail the envelope back to the return address.
Wait for six to eight weeks to receive your results.
What's on the consent form?
When you sign the consent form included in your DNA testing kit, you agree that FamilyTreeDNA can:
Make your email address and name available to any genetic matches they find.
Use your DNA sample for migration and population genetic studies.
Convert your physical DNA sample into DNA data.
Invite you to participate in optional surveys and questionnaires where they may gather more personal information for additional insights.
Identify your potential relatives in their DNA database by comparing your DNA data to other FamilyTreeDNA users' DNA data.
Use your DNA data, family tree details, and other personal info to help you discover other details about your family history, including ancestors you may share with other FamilyTreeDNA members. This information can help you build your family tree and trace the migration path of your ancestors.
Provide consistent quality and improve FamilyTreeDNA product features and services.
Help create new product features and services, including products related to wellness and health.
Privacy
FamilyTreeDNA could use some improvement with its privacy policies. In December 2018, the company announced the changes in its terms of service, allowing law enforcement agencies to use their DNA data to solve cold cases.1
The company states that it will only allow law enforcement to use its customers' data to solve violent crimes. But the fact that they share data with any government agencies may be cause for concern.
Other DNA testing companies have resisted pressure from law enforcement to turn over sensitive DNA data.
If privacy is one of your primary concerns, you may want to consider another company, such as 23andMe or AncestryDNA.
Competition
FamilyTreeDNA has no health section, unlike its main competitors, AncestryDNA, Living DNA, and MyHeritage.
AncestryDNA and 23andMe have health sections, making their tests usable for heritage as well as health information. The results from companies like 23andMe and AncestryDNA are easier to follow and less confusing for novice genealogists.
Different tests offered by FamilyTreeDNA
FamilyTreeDNA offers several DNA tests—they are grouped into three main DNA test types.
Y-DNA
The Y-DNA tests that FamilyTreeDNA offers are Y-37, Y-111, and Big Y-700.
Y-DNA tests focus on the Y-chromosome inherited from the paternal line (from father to son). This is ideal for finding any lost relatives in your patrilineage.
Autosomal DNA
FamilyTree DNA markets its microarray chip-based autosomal DNA test as the Family Finder kit. Genetic experts use microarray chips to run several tests very quickly on DNA without using too many materials.2
This test allows you to find family matches as distant as your 5th cousin. Familytree DNA also added myOrigins, a feature that breaks down the percentages of which regions or ethnic origins you may have come from.
mtDNA
Familytree DNA calls its mtDNA testing the mtFull Sequence.
This test kit examines your mitochondrial DNA to tell you more about your specific maternal haplogroup and your ancestor's migration path on your maternal line.
Your maternal haplogroup refers to people with whom you share the same DNA that can be traced back to a common ancestor in your mother's lineage.
The Results
After processing your DNA sample, FamilyTreeDNA will send you an email with your test results:
While every other DNA company sends you well-designed emails of your test results, FamilyTreeDNA's emails lack the same polish.
It has all the information, but navigating it can be a little confusing. FamilyTreeDNA should work on making its reports more user-friendly.
Although with a little time, you should be able to figure out how to read your test results.
Family Tree's dashboard contains a few sections:
Y-DNA

Under Y-DNA, you'll find 12 sections
Matches - These are your Y-DNA matches. They're people you share the same haplogroups with. You can also see their earliest known ancestor in this section.
Ancestral Origins - This shows your ancestral origins using your Y-DNA Haplogroups.
Matches Map - Gives a nice visual map of your matches: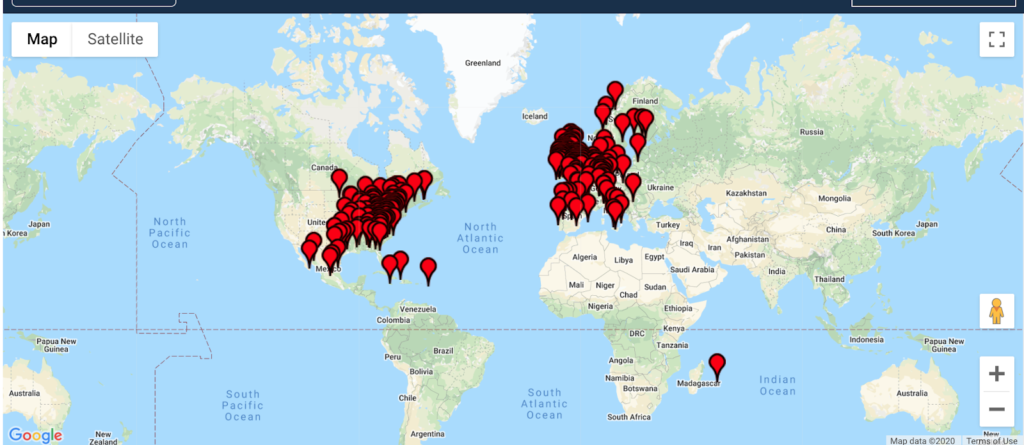 Data Download - In this section, you can get a view of all of your SNP data, including your variants.
Advanced Matches - You can specify your Y-DNA haplogroups and find more advanced matches if you're looking for something in particular.
Haplogroup Origins - You can see the origins of the parent haplogroups.
Y-DNA Migration Maps - This shows the migration of your Y-DNA - as a note, this uses Adobe Flash, and, unfortunately, you're forced to download it.
Y-STR Results - This gives you the marker values of your Y-STR Values.
Haplotree & SNPs - This appears to be similar info to Data Download.
SNP Map - You start this section by choosing your Haplogroup, and then specifying the SNP you want to check.
Print Certificate - You can download the following PDFs

Understanding your results
The Y-DNA Str Certificate
Y-DNA Migration Map

Learn more - Brings you to the learning center to see in-depth information about all of the data that FamilyTreeDNA gives you
Additional Features

Here, you'll find a few other areas to explore:
Factoids - A paid feature, ranging from $19 - $49.50. It offers additional data from your DNA sample like:
Caffeine metabolism
Earwax type
Longevity or lifespan
Freckling
Partner Applications - Applications you can transfer your DNA data to. Right now, FamilyTreeDNA is partnered with Geni. This service allows you to make your family part of the Word Family Tree.
Public Haplotrees - Allows you to see the public haplo trees of both your Y-DNA and mtDNA
myFamilyTree

MyFamiyTree is a tool that allows you to build your family tree. You can do this either from scratch or by uploading your GEDCOM file.
GEDCOM or Genealogical Data Communications is a data structure genealogists use to store and move genealogical information.3
mtDNA
I also took the mtFull Sequence. Its dashboard is nearly the same as the Y-DNA test.
This test tracks your mother's lineage rather than your father's.

I won't go over the first four sections in great detail (Matches, Ancestral Origins, Matches Maps, Advanced Matches), as they're the same as the Y-DNA test.
To learn more about these sections, check out what I wrote under Y-DNA above.
Haplogroup Origins - Shows a breakdown of your haplogroup origins for your maternal line.
Migration Maps - Displays a visual format of the migration paths that your ancestors may have used.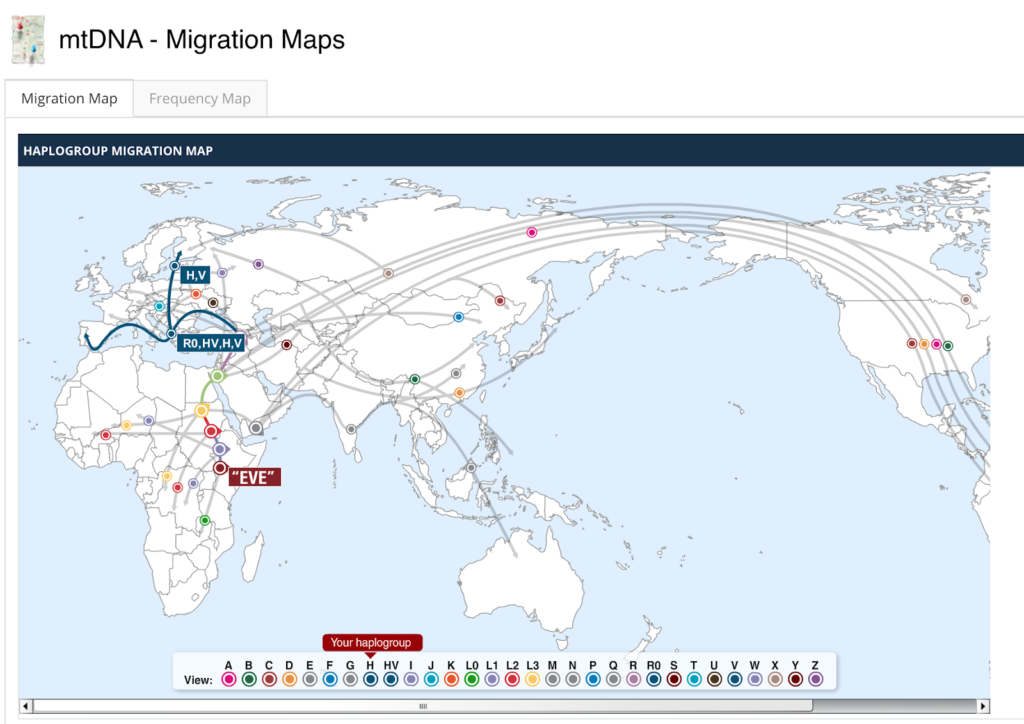 Mutations - Presents how your mtDNA has mutated throughout your family's history. My test revealed that my haplogroup originated in Europe.

Autosomal DNA
Autosomal DNA is a mixture of DNA from both parents, so it may reveal information about your maternal and paternal ancestry.
This test was specifically designed for finding relatives up to 5 generations back, making it ideal for amateur genealogists.
It can find genetic matches from both your mother's and your father's bloodline. But it can't tell you which side of the family your match came from.
If FamilyTreeDNA finds a genetic match that is closer than your 3rd cousin, the testing service will provide you with their name and email address. They will provide you with any genealogical information you share with this match.
Downloadable Raw Data
When you take the Family Finder test, you're able to download your raw DNA data and use it however you like.
To download your genetic data, you need to:
Log in to your FamilyTreeDNA account
On the top bar, hover over the myDNA dropdown menu and go to Family Finder
Click the option to Download Raw Data
The file is available in a zip format. You can upload it to other DNA testing sites for analysis.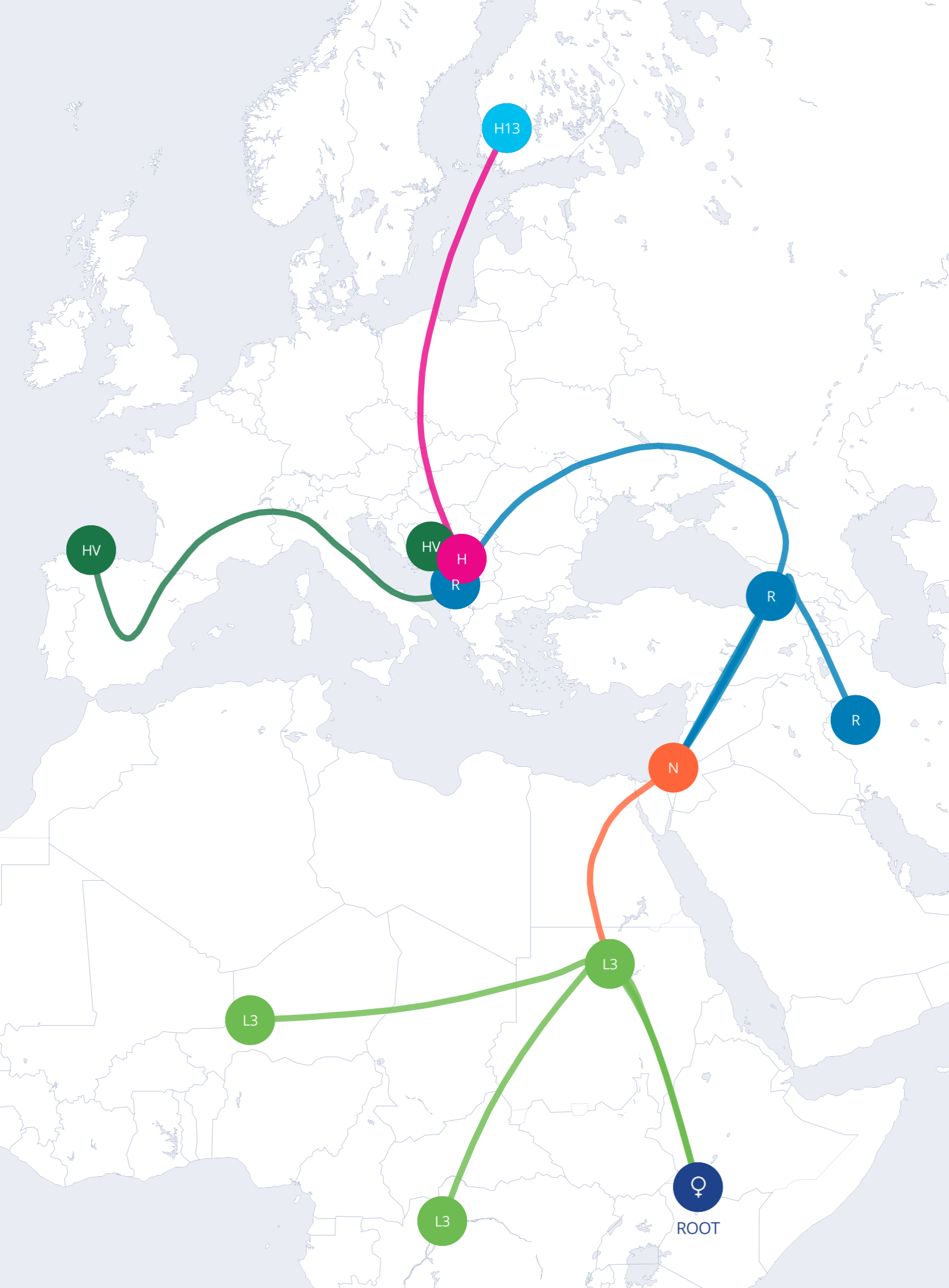 The Best DNA Test
Looking for a DNA test that's accurate and can tell you about your health and heritage?