We can learn a lot from our DNA. 
If you've considered taking a DNA test but you aren't sure about genetic testing risks and what to do with the information your genetic test reveals, you aren't alone.
Knowing what to do with genetic risks from DNA tests can help you deal with the information you acquire without panicking.
Here's what you need to know:
A Genetic Counselor Helps You Evaluate Your Test Results and Determine How to Proceed
Before reviewing the information from your genetic test, consider speaking to a genetic counselor. If this isn't an option, you can review your results with your doctor.
Your DNA contains a great deal of information. It can provide insight into your health risks and help you understand what actions you can take to reduce those risks. But the information can also be frightening.
At a glance, you might assume your DNA results show that you have genetic risks for cancer. It's easy to see why some people worry after they've reviewed their test results.
Did your test results show a…
Genetic risk for schizophrenia?
Genetic risk for Alzheimer's?
Genetic risk for Breast cancer?
Don't panic. Understanding your genetic test results isn't as simple as knowing that a particular gene is linked to a disease and assuming you'll develop that disease because you see the gene present in your results.
Many other factors play a role in your risk of developing any disease. This is why it's important to review your results with a genetic counselor or someone who knows how to evaluate your risk.
No matter what your test results reveal, there is no need to panic. Use the information to make informed decisions about your health, but don't assume the worst based on your genetic makeup.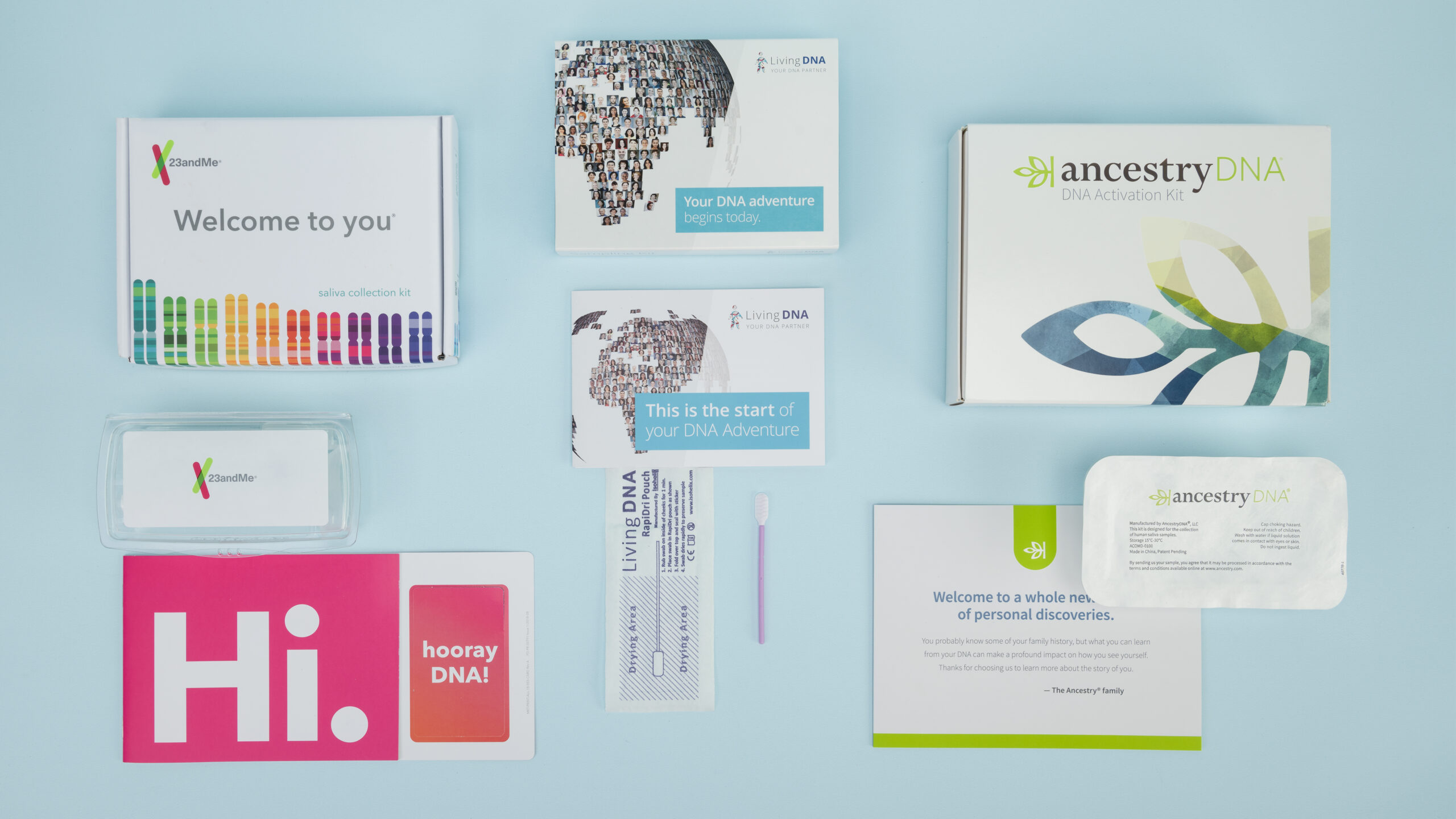 The Best DNA Test
Looking for a DNA test that is both accurate and affordable?
23andme Genetic Health Risks
23andme and other DNA testing services provide you with information about your genetics, which for many people, includes insight into the disease they are most at risk of developing.
23andme is an FDA-approved DNA testing kit.
It provides greater detail into health-related issues than other at-home testing kits.
If you are interested in gaining insight into your health through your DNA, this is a great kit option for you. However, if your primary reason for assessing your DNA is to learn about your ancestry and you'd rather not know what health risks you face, another kit would be your best bet.
What Should I Do If My 23andme Results Show I'm at Risk?
It's easy to understand why learning about your health from your DNA could raise concerns. Luckily, there are plenty of resources to help you deal with the new information.
Understanding your results and working with a genetic counselor or other entity that can analyze and explain your results can remove the mystery and fear from the process.
DNA results should empower you to take control of your health and provide peace of mind and help you prioritize your health concerns. If you find yourself paralyzed with fear because of what you've learned, it's best to speak to a professional who can help you sort through the data and take control of your health.
Remember, genes contribute to your health, but they are only one factor. Rarely are they the most reliable predictor of health outcomes. Furthermore, 23andme only assesses certain variants, so the information you glean from these test kits is limited.
As a matter of fact, two people can learn they have the gene linked to breast cancer without the outcome being the same.
Take Annie and Jennifer, for example.
Annie: 32, two children, healthy weight, non-smoker, social drinker, no family history of reproductive cancer.
Jennifer: 48, no children, overweight, smoker, frequent drinker, family history of reproductive cancer
While both women have a genetic predisposition to BRCA-associated cancer, they have very different overall risk. In this example, I've listed some of the most well-known indicators of a predisposition for breast cancer.
This is a very extreme example, but it illustrates that genetic testing does not stand alone in determining risk.
Annie need not take any action, as her lifestyle and family history indicate no risk factors for cancer development. Of course, it is something to keep in mind, with frequent self-examinations to ensure any abnormalities are assessed as early as possible.
Jennifer should consider consulting a medical professional in regards to preventing reproductive cancers. However, this would be the suggestion even before genetic testing, as she has numerous non-genetic risk factors. Her BRCA results would be just another indicator, among many, that she has a high level of risk.
Making Healthy Lifestyle Changes a Priority No Matter What Your DNA Test Suggests
It's important to focus on healthy lifestyle changes no matter what your genetic test reveals.
Genetic tests are not diagnostic testing. They provide insight, but not a diagnosis.
You can use the information you receive from these tests to identify if a health condition is a concern, but you must also factor in many other things.
But if what you learn from a DNA test helps you quit smoking, start making physical activity a priority, or encourages you to make other healthy changes in your life, it's worth your investment.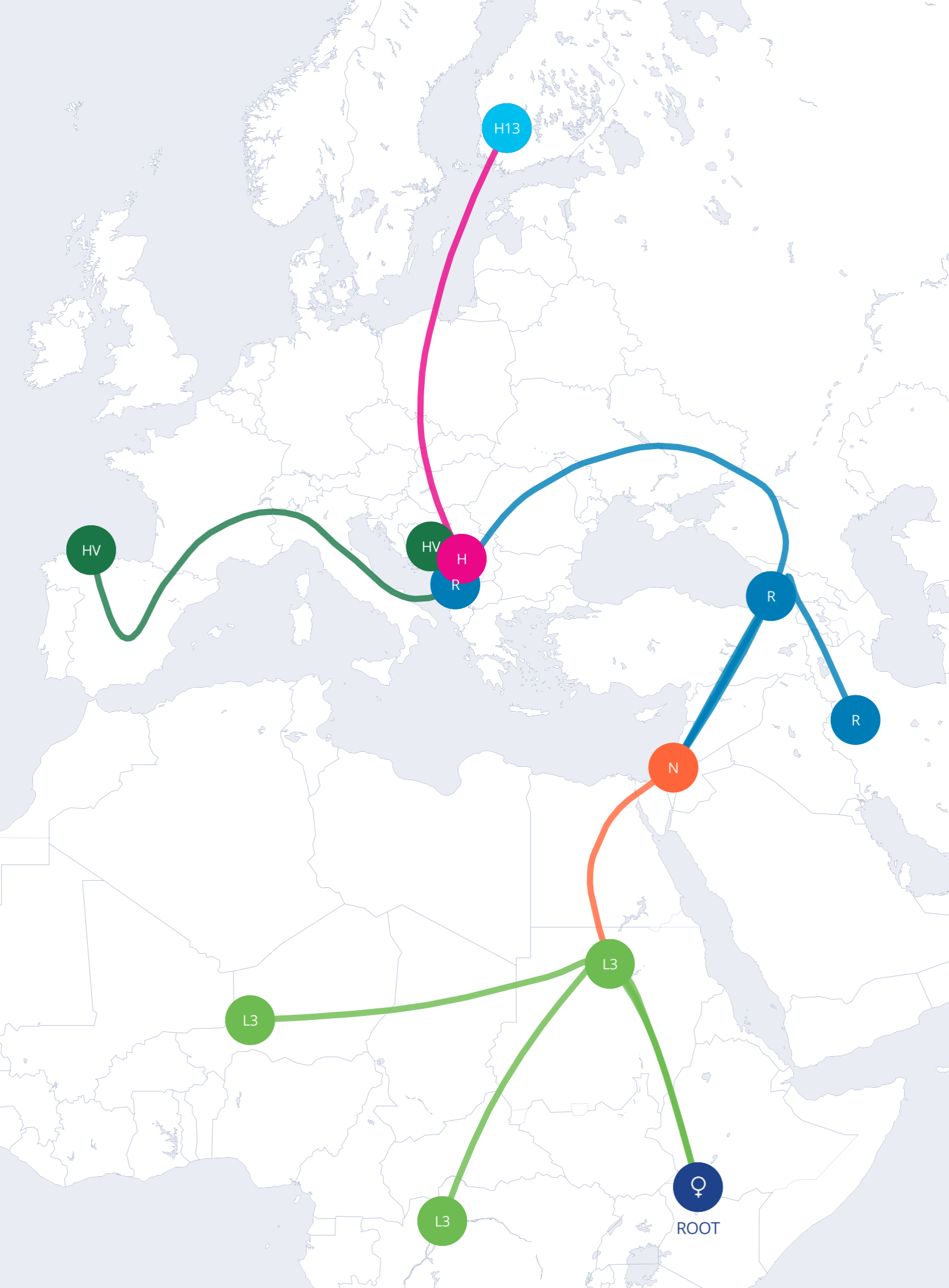 The Best DNA Test
Looking for a DNA test that's accurate and can tell you about your health and heritage?