What is Food Sensitivity?
Food sensitivity is sometimes referred to as delayed food allergy. It can take 45 minutes to several days before you can see symptoms of a reaction. 
Because of this delay, food sensitivity is often left undiagnosed.
Most people confuse food allergy and food sensitivity. Let's take a look at how they differ. 
The Difference Between Food Allergy and Food Sensitivity 
Foods you are allergic to trigger your immune system when you're exposed. When this happens, extra antibodies are produced. You experience symptoms that range from hives to potentially fatal breathing problems.
Food intolerances don't trigger your immune system like a food allergy. Food sensitivities, on one hand, stimulate an immune response. There is IgG reactivity and the involvement of other antibodies and white blood cells 
You might be okay consuming a little bit of problem food. When you eat too much, your digestive system reacts negatively. 
It's unpleasant, uncomfortable, and maybe painful. Then again, it probably won't kill you. 
The most common form is sensitivity to gluten. Food sensitivity is even less severe and has no official medical definition. 
But just because a food intolerance or sensitivity is unlikely to kill you doesn't mean it isn't serious.
Over time, your body's negative reaction to food can cause harm. In some cases, it will put you at a higher risk for developing potentially fatal diseases. 
So even if you don't need to carry an Epi-pen or avoid something altogether, it's still important to know where you stand and make informed decisions about your diet.
Ombre
The Best Gut Health Test
Ombre's Gut Health Test is an excellent choice for budget-conscious people who want value for their money.
Symptoms of Food Sensitivity
The symptoms of food sensitivity are not life-threatening. They also vary from one person to another. If you suspect food sensitivity, look out for:
Brain fog
Digestive problems such as an upset stomach, diarrhea, or constipation
Fatigue
Headaches
Joint pain
Rashes
Stomach pain
How to Determine If You Have Food Sensitivity
To ensure health and wellness, it will help for you to be aware of your food sensitivities.
People suspected of having food sensitivity are advised to keep a food symptom log. Keep a list of the food that you eat and take note of the symptoms. Bear in mind, though, that some symptoms are late to develop. 
Once you are able to identify your food triggers, start an elimination diet. The results of elimination diets may not be immediate but you'll definitely see some improvement.
Food sensitivity testing is also available, using at-home test kits. An example is Everlywell's food sensitivity test. The test measure's the body's immune response to 96 different foods. This may be used as a guide in an elimination diet.
KNOWYOURDNA REVIEWS
Best Gut Health Test
We reviewed all of the best Gut Health Tests out there
KNOWYOURDNA REVIEWS
Best DNA Test
We took all of the top DNA tests and reviewed them.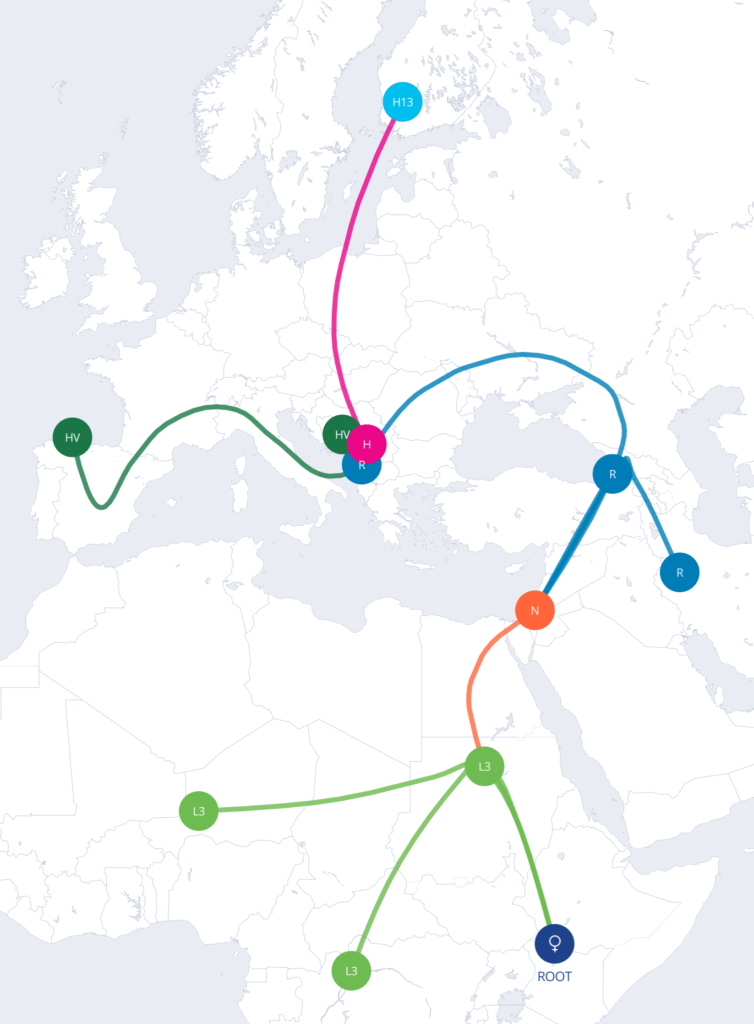 Can DNA Test Determine Food Sensitivities?
Maybe.
A DNA food sensitivity test is one way you can use a DNA test to learn more about yourself. By just a finger prick, you will know where you stand with food allergies. 
When you get your test results back, you can talk to your doctor for advice, diagnosis, or treatment.
You Can Take a DNA Food Sensitivity Test – But Insurance Likely Won't Cover It.
If you're curious about food sensitivities, you might be considering a blood test. You can do so with a test kit. However, you will have to pay for your test on your own. 
For most people, food allergies are not life-threatening. There are exceptions to this. 
Some people must avoid all contact with certain foods. Some need to carry an Epi-pen with them in case they are accidentally exposed.
But for others, their allergy is more due to food sensitivity. This, however, is not an official medical diagnosis. 
Someone can have a sensitivity to a particular food without having a full-blown allergic reaction. 
There are DNA and blood test companies that claim they can help you identify these sensitivities. They say they can help you deal with allergic reactions. However, not all of them can, and their ability to do so is questionable.
How Do DNA Food Sensitivity Tests Work?
Food sensitivity tests evaluate your blood sample. They look for a protein called immunoglobulin antibodies. 
Unlike food allergy tests that look for immunoglobulin E (IgE), sensitivity tests look for IgG reactivity. 
Scientists don't consider these antibodies to be as reliable when it comes to identifying allergies or sensitivities. However, they can show that your body is producing a higher-than-normal level of IgG antibodies after eating certain foods.
Keep in mind, though, everyone produces a certain amount of IgG antibodies after eating. Don't assume there's a sensitivity present if your test shows this result.
Should I Take a DNA Food Sensitivity Test?
There is no official evidence supporting the efficacy of food sensitivity tests or DNA tests to learn about problems with certain foods.
You'll need to pay for the test, but you won't need a doctor's referral for an allergy test. 
If you are curious and would like to explore any potential problems you might have, food sensitivity tests can be a decent and affordable place to begin.
For example, you might notice feeling a little off after eating. However, you can't quite put your finger on what's causing the problem. In this case, a food sensitivity test could give you something to think about. 
If the test identifies an issue, you could begin tracking how you feel after eating the food in question. At this point, you'd have reason to speak to your doctor about your findings.
Ultimately, it's up to you whether you should take a DNA food sensitivity test or not. A test isn't going to confirm anything you don't already suspect. Any results you get should be explored further with your doctor. 
Do not eliminate healthy foods from your diet just because a test shows a potential sensitivity. But if you'd like to start a deep dive into developing a better diet, this type of test could serve as your jump-off point.
Ombre
The Best Gut Health Test
Ombre's Gut Health Test is an excellent choice for budget-conscious people who want value for their money.
What You Can Do with Food Sensitivities
The best action to take is to talk with a qualified, board certified health professional for medical advice. 
KNOWYOURDNA REVIEWS
Best Gut Health Test
Our review of the best at-home Microbiome Tests
KNOW YOUR DNA REVIEWS
Most Accurate DNA test
We took all of the DNA tests to see which was the most accurate.