DayTwo is an at-home microbiome test that analyzes your gut bacteria to predict your blood sugar response or how your glucose levels will likely react to food.
Gut bacteria help us digest food and produce nutrients that are vital to maintaining gut balance and our overall health.
Some foods can cause gut imbalances and sudden spikes in your blood sugar.
This may cause symptoms like fatigue and weight gain or put you at risk for diabetes, obesity, and other health conditions.
Since each person has a unique gut environment that reacts differently to food, DayTwo offers personalized solutions so you can optimize your nutrition in a way that works best for your health.
About The Company
DayTwo is a health company that aims to provide people with personalized and accessible diet recommendations based on their unique gut microbiome.
It was co-founded in 2015 by Lihi Segal and two scientists from the Weizmann Institute of Science: Eran Elinav, an immunologist and microbiome researcher, and Eran Segal, a computational and systems biology expert.
Professors Elinav and Segal developed an artificial intelligence-based algorithm to analyze the microbiome and other factors affecting blood glucose levels.
As a result, DayTwo has the ability to predict how a person's blood sugar may change depending on the food they eat. Clinical studies from the Mayo Clinic and the Joslin Diabetes Center have validated this predictive approach toward nutrition.1
The American Diabetes Association (ADA) and National Institutes of Health (NIH) also found that DayTwo's program performs better than the Mediterranean diet in the management of blood sugar.1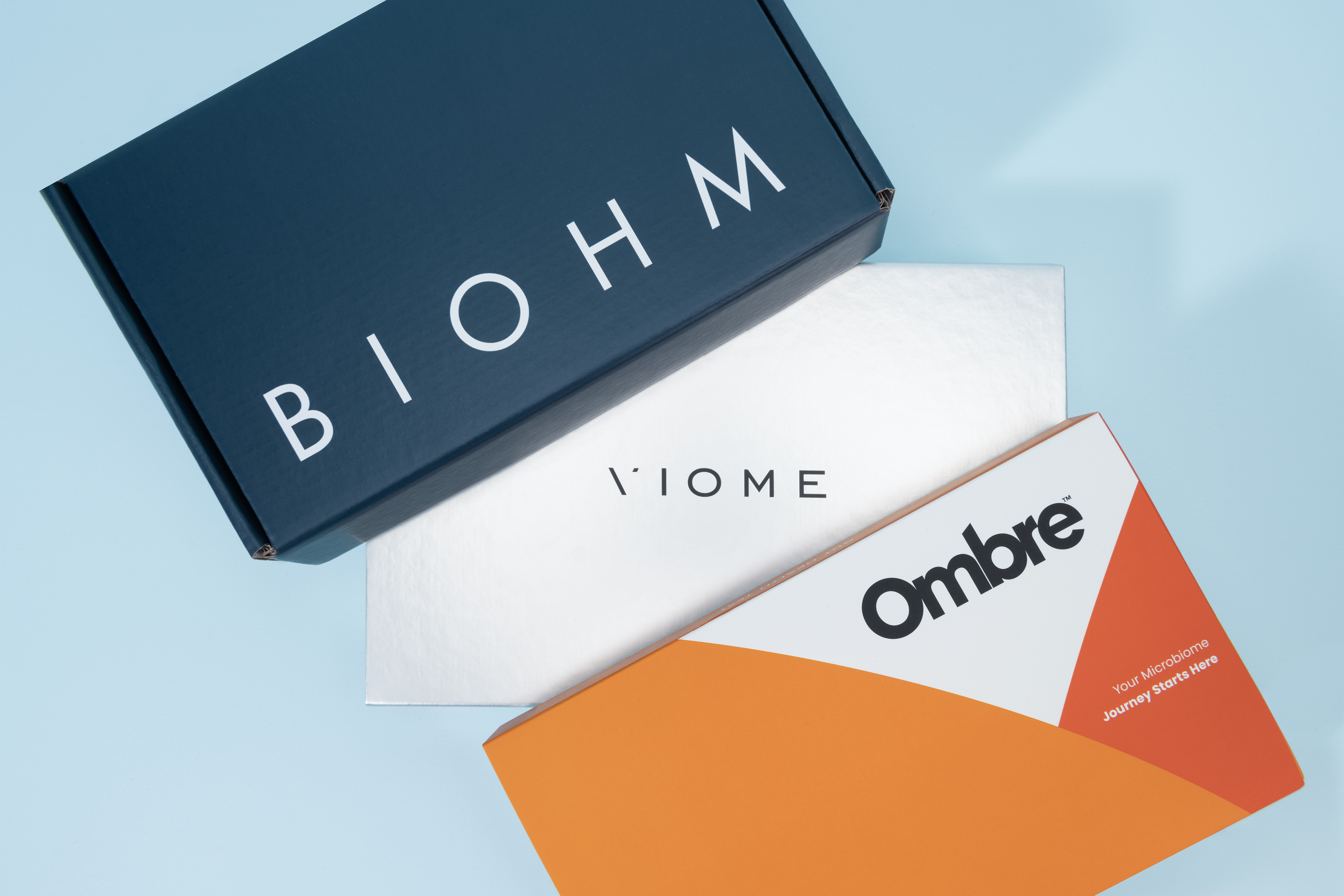 Best Gut Health Test
Our review of the best at-home Microbiome Tests.
DayTwo Review Summary
Pros
Recommends foods based on your microbiome
Ongoing support makes it easy to stick to the program
Has an easy-to-use app that lets you monitor your progress
Includes a free consultation with a registered dietitian
Scientifically-backed algorithm, reports, and recommendations
Cons
Requires a separate blood test with HbA1c levels for better accuracy
Doesn't consider dietary restrictions when suggesting foods to eat
It only recommends foods but doesn't help with creating a meal plan
Reports often contain terms that are too technical for the common reader
Availability is limited to companies who offer it with health plans
What Does DayTwo Offer?
You will receive a detailed microbiome report which shows how your unique gut flora impacts your nutrition, bacterial populations, and overall health.
DayTwo will then create a personalized diet plan based on your test results, health metrics (like weight and height), and answers to the questionnaire.
Its food recommendations are designed to regulate your blood sugar and promote gut health. By keeping your glucose levels under control, DayTwo may help you:
Lose weight
Get better sleep
Decrease your stress
Boost your energy
DayTwo's food-based approach to blood sugar regulation may also lessen your dependence on diabetes medications.
As long as you're signed up with the DayTwo program, you can receive ongoing support from a registered dietitian via text, phone, or video chat.2
What You Get with DayTwo Results
Here is a closer look at what's included with your test results:
DayTwo Microbiome Report
DayTwo will give you a crash course on gut microbes and introduce what they are and why they're important to your health.
To help you better understand your results, the company will show you how gut bacteria are classified into different taxonomies.
For your results, DayTwo will analyze the richness, diversity, and distribution of the microbes in your digestive tract. You'll get separate reports on:
Bacterial composition – bacteria that make up your gut
Most abundant species – top fifty bacterial species in your gut
Bacterial abundance – ratio of gut bacteria on a genus and phylus level
Important microbiome – bacteria with a significant impact on your health
Rare species – bacteria that isn't common but is present in your gut
Gut diversity index – scores the overall health of your gut flora
Probiotic bacteria – scores and measures your probiotic levels
Important metabolites – measures the nutrients produced by bacteria
DayTwo uses percentages, tables, graphs, and charts to highlight your most abundant bacteria. It also compares your results with the average population.
This allows you to get a quick overview of your microbiome health.
DayTwo offers a brief explanation with each report, including the impact of having too much or too little of certain bacteria in your gut.
You will receive lifestyle and diet recommendations to help improve or maintain healthy bacteria levels. For instance, it may suggest eating or avoiding specific foods like chickpeas or yogurt or diets such as a plant-based or high-fat diet.
Personally, I appreciate the level of detail that goes into DayTwo's gut reports. They are supported by scientific references, which makes them highly reliable.
Unfortunately, the average reader may find some of them difficult to interpret.
They contain technical concepts and terms like "carbohydrate metabolism" and "positively correlated" without much explanation of what they mean.
Be prepared to Google anything you don't understand.
DayTwo Nutrition Plan
There's an app that comes with the DayTwo program, and it helps you take the necessary steps to maintain your blood sugar and promote gut health. I find it much easier to navigate than the gut report.
The app provides custom food recommendations based on your gut microbiome. They are designed to control blood sugar but may also help with weight loss.
These can be beneficial for people with:
Prediabetes
Type 2 diabetes
Obesity
Other metabolic disorders
DayTwo also recommends probiotic foods that may help increase the probiotic (beneficial) bacteria and improve digestive health.
How DayTwo Promotes Healthy Blood Sugar Levels
DayTwo helps control blood sugar by encouraging you to make healthy food choices.
It scores food suggestions on a scale of 1 to 10, depending on your blood sugar response.
Foods with a score of 10 are the best for glycemic control. Food scores are also color-coded, making it easier to pick foods you should eat more of (green) at a glance.
If you want to check food that isn't on the app, you can scan its barcode to see its score.
You don't need to stop eating foods that rank low on DayTwo's scoring system. But you should eat them less frequently because they can increase blood glucose levels.
Most low-score foods also tend to have a high-calorie density, meaning they contain more calories than nutrients per food weight.
If you're overweight or obese, consistently limiting your consumption of these foods may help you lose weight and keep it off.
DayTwo App
Besides giving you easy access to your nutrition plan, the app helps you ensure you're hitting your goals. It tracks your food intake, water consumption, calories, and steps.
The DayTwo app also syncs with Google Fit to monitor your weight, waist circumference, glycated hemoglobin A1C (HbA1c), and time in range or the percentage of time you spend within your ideal blood sugar levels.
You can use these features to watch for either improvement that may help keep you motivated or signs that you still need to adjust your diet and lifestyle.
Is DayTwo Accurate?
Yes. DayTwo is an accurate way to test your microbiome, predict your blood sugar response to different foods, and get healthy food recommendations.
However, you shouldn't use it to replace professional medical advice.
The company emphasizes that you can only use the results for information on your general wellness. It's important to keep this in mind when going over your report.
Accuracy of Testing Method
DayTwo uses a DNA testing method called whole-genome shotgun sequencing (WGS) or "metagenomics" to analyze your gut microbiome composition.3
Compared to 16S ribosomal RNA sequencing, a method used by many at-home gut tests, whole-genome shotgun sequencing can identify a wider range of gut bacteria.4
It's because WGS sequences broad regions of the bacterial region and analyzes specific genes. This allows DayTwo to identify abundant, low-abundance, and rare microbiomes.5
16S rRNA sequencing only analyzes a single region of the bacterial genome, which limits its findings to the most abundant microbes.5
Accuracy of Predicting Blood Sugar Response
DayTwo uses an algorithm based on the Personalized Nutrition Project, a large-scale Weizmann Institute of Science nutrition initiative.
The project was launched in an effort to help people make healthy food choices.
DayTwo optimized their algorithm—which runs on artificial intelligence—with data from over 85,000 customers who were hooked to continuous glucose monitors.1,6
The data consisted of their blood sugar responses to thousands of different meals, allowing the algorithm to accurately predict blood glucose responses.
The algorithm is equipped with machine learning and is constantly updated with new information. This enables DayTwo to provide more accurate predictions and food recommendations over time.
Comparing DayTwo with Competitors
Below, we compare DayTwo with some of the best at-home gut tests we've tried:
| | | | | |
| --- | --- | --- | --- | --- |
| | DayTwo | Viome | Ombre | Biohm |
| Cost of gut testing | $349 to $499 | $249 to $399 | $99 | $129.99 |
| Results turnaround | Three weeks | Two to three weeks | Two to four weeks | Four to six weeks |
| Includes diet recommendations | Yes | Yes | Yes | Yes |
| Includes supplement recommendations | No | Yes | Yes | Yes |
| Support from a registered dietitian | Yes | No | No | No |
| Gut tests offerred | One | Three | One | One |
| What does it test for? | Gut imbalances that affect nutrition and blood sugar | Gut imbalances that impact overall health | Gut imbalances that impact overall health | Gut imbalances that impact overall health |
| Samples collected | Stool | Stool and blood | Stool | Stool |
| Testing method | Whole-genome shotgun sequencing (WGS) | mRNA sequencing | 16S RNA Sequencing | Polymerase Chain Reaction |
| Website | DayTwo.com | Viome.com | Biohmhealth.com | Ombrelab.com |

DayTwo vs. Viome
Our pick: Viome for comprehensive gut testing and better gut health, DayTwo for personalized nutrition that helps with blood sugar and weight control
Viome has three microbiome tests, giving you more options to choose from.
We like Viome's Full Body Intelligence the most because it has reports on different aspects of your health, like your brain, heart, immune system, and more.
While it uses 16S RNA sequencing—a less comprehensive testing method than what DayTwo uses—it can test for more types of microbes than any of its competitors, including bacteria, parasites, viruses, and yeasts.
Another thing that sets Viome apart is that it creates personalized probiotics and supplements that are targeted to your needs.
Like DayTwo, Viome offers a customized food plan to improve your gut balance and overall health. But it can't predict your glycemic responses to meals.
Both tests are easy to take. Unfortunately, their reports are not reader-friendly. You can read our Viome review to learn more.
DayTwo vs. Ombre (formerly Thryve)
Our pick: Ombre for easy-to-understand results on your gut microbiome and its impact on your digestion and overall well-being, DayTwo for nutrition-focused gut reports
Ombre offers a simple gut test that analyzes stool samples using 16S RNA sequencing. Out of all the gut tests we've tried, Ombre's reports are the easiest to understand.
While not as comprehensive as the WGS test by DayTwo, it identifies bacteria that may be causing signs of poor gut health.
Like DayTwo, you'll get custom food suggestions. However, these are mostly prebiotic and probiotic foods for promoting a healthy gut.
Ombre will also recommend a single-strain probiotic supplement to balance your gut flora. Many users say it helped them with symptoms related to gut imbalance.
Check out our Ombre review for more information.
DayTwo vs. Biohm
Our pick: Biohm for gut health supplements, DayTwo for naturally improving gut health
Biohm uses a different testing method (DNA sequencing) from other gut testing kits we've reviewed, allowing it to check for the presence of bacteria and fungi.
While it provides health recommendations such as food and lifestyle changes, they're not personalized, and you can practically get the same information online.
One thing we liked about Biohm is its wide range of gut health supplements, such as fiber supplements, probiotics for kids and women, and colon cleansers.
Biohm will suggest a supplement based on your results. But you can just buy them from the website without taking the test. Here's our review of Biohm if you want to know more.
Is DayTwo Worth The Investment?
DayTwo takes the guesswork out of your meals by helping you decide which foods you should eat and avoid for better gut balance, blood sugar control, and overall health.
Given its diet-based approach to optimizing your health, we think it's a great option for people with diabetes, pre-diabetes, or anyone who wants to:
Lower their risk for diet-related health conditions (e.g., diabetes)
Lose weight without giving up their favorite foods
Make healthier food choices
Receive guidance from a registered dietitian
Otherwise, if you only want to test for gut imbalance and correct related symptoms, DayTwo probably isn't worth the trouble.
Most other gut tests are more affordable and accessible compared to DayTwo, which requires you to jump a few hoops before they send you a kit.
You can buy gut tests like Viome, Ombre, and Biohm online and take them at home.
How Much Does DayTwo Cost?
DayTwo doesn't mention its prices on the website, although its microbiome testing kit is estimated to be between $349 and $499.
For more accurate prices and quotes, you should reach out to the company.
How Do I Purchase DayTwo?
The DayTwo test isn't available on their website, so ordering it isn't possible. You have to be a member to get started. Here are the steps:
If you're not a member: You have to ask your employer if they offer it with the company's benefit programs or your health plan. If they do, you can proceed by contacting Member Support and waiting for the instructions.
But if your employer isn't enrolled in the DayTwo program, you can get a free consultation to see how you can bring it to your workplace.
If you're a member: Get in touch with DayTwo's Member Support, fill out a form (including the name of your employer), and wait for their reply. They will send your kit within the week when you're all set up.
What's Inside DayTwo's Kit?
​​The box includes the following:

Small test tube
Spatula
Toilet accessory
Specimen bag
Instructions
You'll get a two-way mailer box, which helps reduce waste. The tube and scooper are kept in a plastic tray when you first open the kit.
It's worth mentioning that everything inside the box is medical-grade. This helps ensure you can provide a clean (sterile) sample for more accurate testing.7
How Do I Collect My Stool Sample?
Taking the test is easy, plus instructions are included with the kit. Just make sure to empty your bladder and clean the toilet surface before starting the process.
It can also get messy so you're going to need some tissues or toilet paper.
Here are the steps to taking the DayTwo test:

Download the DayTwo app on the Apple App Store or Google Play and sign in with your account details.
Open the plastic tray and scan the barcode on the test tube with the app.
Place the toilet accessory over the toilet bowl and deposit your stool into it.
Hold the tube upright, making sure that you secure it around the yellow top.
Carefully unscrew the purple cap and collect some stool with the spatula.
Place the stool inside the yellow tube top and keep repeating until it's full. You can use the spatula to level the sample and remove any excess.
Use tissue or toilet paper to wipe the sides of the tube clean and screw the purple cap back on, making sure it's tightly sealed.
Shake the tube back and forth as hard and as fast as you can for at least thirty seconds or until the stabilizing liquid dissolves the large stool particles into smaller chunks.
Place the spatula back inside the plastic tray and discard them
Place the tube inside the specimen bag and seal it shut, then place the bag inside the original box that your kit came with.
Seal the box by removing the adhesive strip. Open the DayTwo app and enter the sample type and collection date as instructed, then send the sample for processing.
DayTwo will email you when your sample reaches their lab. Your report should be ready within 21 days of sending it back.
What Else Do I Need?
You'll be asked to complete a ten-minute questionnaire and submit blood test results, including your latest HbA1c levels.
The blood tests are optional. But if you want more accurate health recommendations, DayTwo recommends sending them over.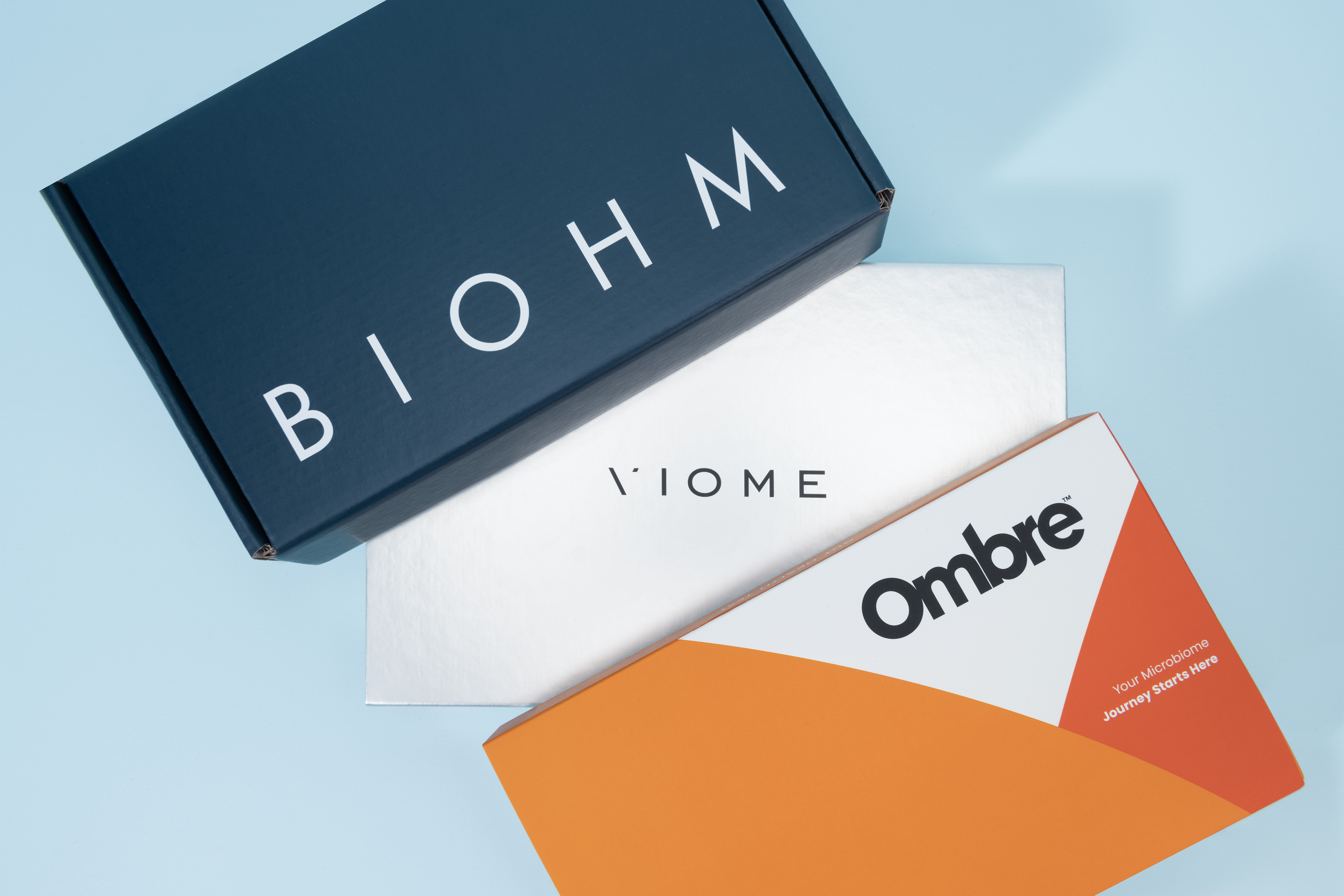 Best Microbiome Test
Looking for the best microbiome kit on the market? Look no further! Our review round-up page has all the information you need to make an informed decision.