The beneficial and harmful bacteria within your gut, also known as the gut microbiome, influence many digestive functions, such as digestion and absorption.
However, it doesn't just stop there. Your gut is essential in maintaining your overall health—from your mental health to immunity.
This is why when you're experiencing either digestive or even non-digestive symptoms, it's smart to consider that gut health may be the root cause.
Comprehensive stool tests offer a closer and more detailed look into your gut microbiome and overall digestive function.
However, it's worth noting that not all stool tests are created equal, so we picked the top five that best provide essential and clinical insights into your gut health.
The Best Comprehensive Stool Tests We Recommend
GI Effects by Genova Diagnostics — Best Overall/Top Choice
Thorne Gut Health Test — Best User-friendly Pick
BIOHM Gut Test — Budget Option
Gut Zoomer by Vibrant Wellness — Upgrade Pick
GI 360 by Doctor's Data — Best Choice for Clinical Markers
Why Trust Us
KnowYourDNA is committed to making healthcare more accessible to the public, so we feature products that meet industry standards.
We only choose at-home kits with reliable testing methods and science-backed reports to improve your health.
Our in-house medical experts help ensure the accuracy of the information we give our readers by reviewing it before publication.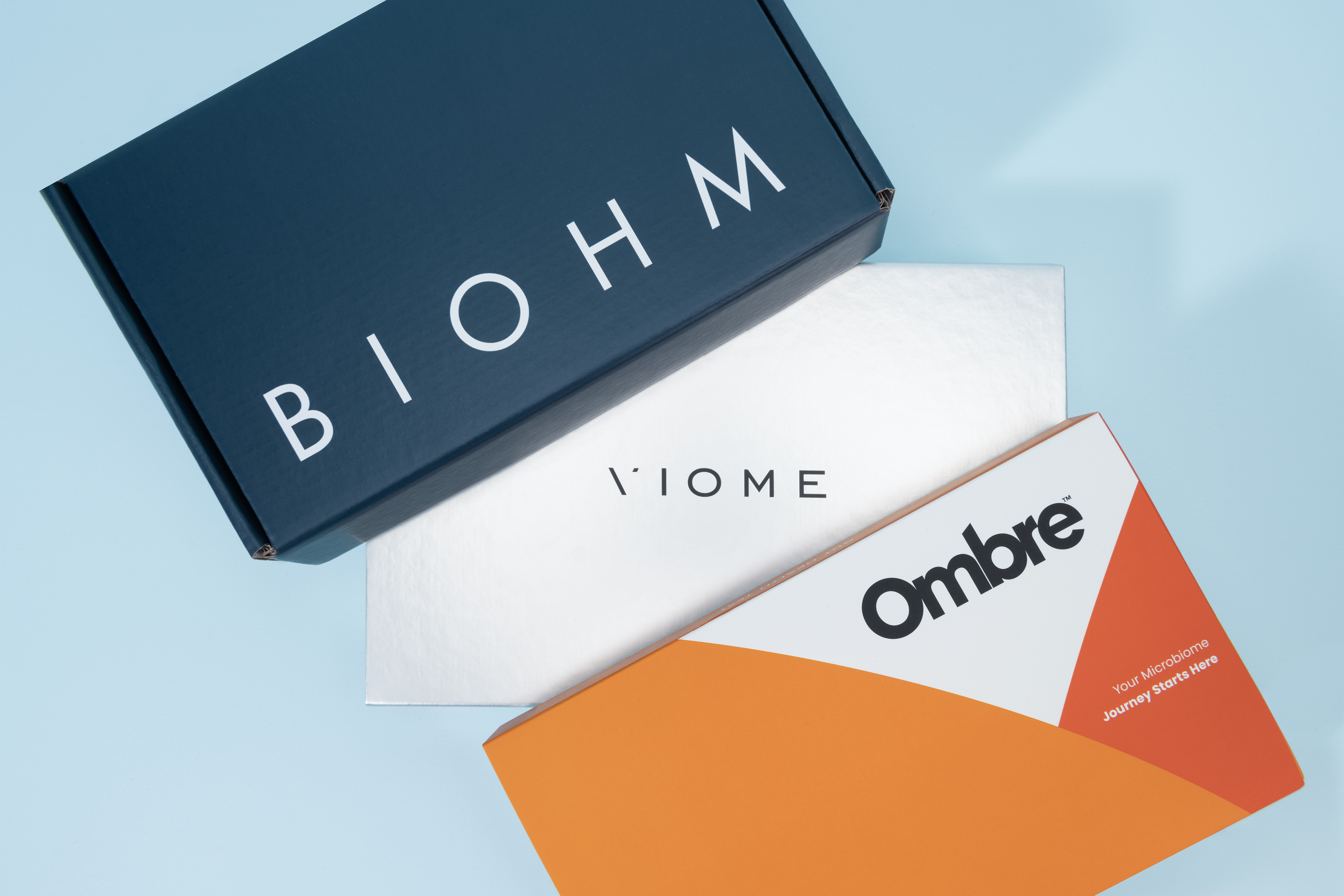 Best Gut Health Test
Our review of the best at-home Microbiome Tests.
Best Comprehensive Stool Tests 2023
Here are our top picks for the best comprehensive stool-testing brands.
You can only obtain some of these kits through a licensed practitioner. But you can also purchase some of these tests directly from the company's website.
Best Comprehensive Stool Test
Purchase through a licensed practitioner
Microbiome technology used
Tests for yeast
Tests for parasites
Includes clinical markers
GI Effects


No
- PCR
- Microscopy
- Culture
Yes
Yes
Yes
Thorne Gut Health Test
No
Metagenomics
Yes
Yes
No
BIOHM Gut Test
No
rRNA sequencing
Yes
No
No
Gut Zoomer
Yes
Microarray
Yes
Yes
Yes
GI 360
Yes
- PCR
- Microscopy
- Culture
Yes
Yes
Yes
1. GI Effects by Genova Diagnostics — Best Overall/Top Pick
Pros
Checks for 24 species of bacteria and 30 species of yeast
Combines three testing methods to ensure all relevant microorganisms are identified
Provides actionable and clinical steps for managing your gastrointestinal (GI) health
Cons
Is a bit costly
May not be covered by insurance
Why We Recommend It
The GI Effects Comprehensive Profile offers the most in-depth analysis (out of all our picks) of your overall gut health. It thoroughly examines parasites and bacterial balance using its three-method combination testing: PCR (polymerase chain reaction test), microscopy, and culture.
This makes it an excellent choice for first-time stool testing. The clinical markers included in the GI Effects cover the critical functions of digestive health.
Clinical markers (or sometimes biomarkers) are quantifiable indicators used to monitor, predict, or diagnose a health condition.
Here are the clinical markers included with GI Effects Comprehensive Profile:
Digestive/absorption – Includes markers for pancreatic function, protein breakdown, and fat breakdown/absorption
Inflammation/immunology – Includes markers for Inflammatory Bowel Disease (IBD) and Irritable Bowel Syndrome (IBS), allergic response, and colorectal cancer screening or detection
Gut microbiome – Involves bacterial balance, metabolic markers, pathogens, and parasitology
What made GI Effects stand out to us is that it includes the analysis of these gut microorganisms:
Methanobrevibacter – Types of bacteria that produce methane as a waste product2
Desulfovibrio – Types of bacteria that reduce sulfate to sulfide
These bacteria are significant members of the gut microbiome of gut microbiota. They are beneficial to maintaining your gut health. However, too much of either may cause digestive symptoms, such as bloating, constipation, nausea, and vomiting.
Measuring these gut bacteria is helpful for people experiencing digestive symptoms. GI Effects is one of the few stool tests that include them in their analysis.
If your healthcare provider is licensed, they can order this for you via Geneva Connect.
Quick Facts on Product
GI Effects Comprehensive Profile
Cost
$360 + $15 physician fee
Sample collection
Stool
Results turnaround time
Two weeks or more
2. Thorne Gut Health Test — Best User-friendly Pick
Pros
Offers a detailed consumer report with raw data
Useful for evaluating the diversity of gut microbes and overall microbial health
Excellent for picking up infections that other PCR methods may have missed
Includes a personalized improvement plan with dietary recommendations
Cons
Does not include clinical markers
Screens for only 11 undesirable pathogens, including viruses and parasites
Why We Recommend It
Thorne Gut Health Test offers the most comprehensive analysis of the gut microbiome and overall gut health among the direct-to-consumer stool tests.
Thorne uses metagenomic sequencing to deliver a detailed analysis of your gut microbiome. Metagenomics is used to identify the DNA of every microorganism detected in your stool sample.3
This test assesses your gut's bacterial balance and can screen for stealth infections. It offers valuable insights into your gut's health, reporting the following:
Intestinal permeability score – Measures how permeable your gut is to undigested food particles, toxins, and bacteria based on your gut microbiome composition.
Bacterial abundance – Checks the amount of bacteria (good, harmful, and conditional) and probiotics.
Digestion score – Evaluates your digestive capabilities and the impact of different factors like age, medications, and lifestyle on them.
Inflammation score – An assessment of your risk for inflammatory activities.
Nervous system imbalance score – Examines the connection between your unique microbial make-up and autonomic and central nervous systems.
Beta-diversity score – Compares your gut microbiome to others' to see how it influences your health, weight, and metabolism.
Vitamin biosynthesis – Evaluates your gut's ability to produce the vitamins niacin, B6, folate, and B12.
Short-chain fatty acids score – Examines your gut's ability to produce short-chain fatty acids (SCFAs). SCFAs help strengthen the intestinal barrier and prevent inflammation.
Immune score – Assesses your immune's readiness to respond to pathogens based on your gut health.
Pathogens
One of the potential downsides of the Thorne Gut Health Test is that it doesn't include clinical markers. However, it does provide personalized diet and supplement recommendations.
Another potential drawback is that stool tests that use DNA testing can't be used to diagnose medical conditions.
With that said, your doctor may recommend a different type of test if you're at risk for gut-related conditions like colon cancer and others.
Thorne claimed it has significantly improved its consumer summary reports and raw data, available as a downloadable Excel file.
Quick Facts on Product
Thorne Gut Health Test
Cost
$198
Sample collection
Microbiome wipe
Results turnaround time
Four to eight weeks
3. BIOHM Gut Test — Budget-friendly Pick
Pros
Closely analyzes bacterial and fungal microbial activity
Can be purchased directly from their website and in many physical stores
Offers access to registered nutritionists for dietary recommendation
Cons
May miss some pathogens that other tests detect
Does not include clinical markers
Why We Recommend It
BIOHM Gut Test uses DNA testing to identify the bacteria and fungi comprising your gut microbiome. It also measures these pathogens and compares the result to the typical amounts.
BIOHM's report has three parts:
Overall gut score – Rates your gut microbiome's diversity on a scale of one to 10
Comparison – A comparison of the amount of all six major bacterial and four fungal communities in your gut to the standard or acceptable levels
Actionable recommendations – Include personalized recommendations to improve your gut health, such as dietary and lifestyle changes and supplements
The BIOHM Gut Test is an affordable option with a greater scope since it includes testing for fungi.
It's a good choice if you're generally interested in gut bacteria and fungi. However, it may not be the best choice if you'd like to receive clinically actionable information, like clinical markers, about your gut health.
Despite that, you'll receive helpful recommendations for enhancing your digestive health based on the kinds of microbes detected by the BIOHM Gut Test.
For instance, they offer personalized probiotic supplements that can address the gut issues your test reveals. BIOHM provides a wide range of probiotics and other nutritional supplements.
Quick Facts on Product
BIOHM Gut Test
Cost
$129.99
Sample collection
Microbiome wipe
Results turnaround time
Four to six weeks
4. Gut Zoomer by Vibrant Wellness — Upgrade Pick
Pros
Tests for over 170 bacterial species and 67 pathogens
Gauges all the key gut health aspects: absorption and digestion, microbiome, and inflammation
Detailed clinical correlations and markers are included in the reports
Cons
Is a bit expensive
Some users aren't comfortable with the proprietary method
Why We Recommend It
The Gut Zoomer analyzes the bacteria, yeasts, viruses, and parasites that make your gut microbiome. It also has essential biomarkers for gut health and inflammation.
The company uses DNA microarray technology. However, the exact details of their testing method are proprietary.
DNA microarray is a tried and tested method for identifying microorganisms like stool bacteria.4
Your report will include the following assessments:
Gut Diversity Score – It has two indices: one index indicates the "richness" of the gut microbiome diversity, and the other index represents the 'evenness' of the diversity of the species.
Gut Phyla Distribution – This assessment shows the distribution of microorganisms in your gut microbiome according to phyla. Phyla are used to group organisms with shared characteristics.
Key Ratios – Calculation of the F/B (Firmicutes to Bacteroidetes ratio) and P/B (Prevotella to Bacteroides ratio). The ratios of these bacteria are indicators of a healthy gut environment or intestinal dysbiosis.
Gut Commensal Bacteria – Calculates the abundance of different bacterial species and compares the result to the healthy reference range.
Gut Pathogens – Includes pathogenic bacteria, parasites, viruses, and fungi.
Inflammation and Digestive Insufficiency – A risk indicator for inflammation and lack of digestive bacteria.
What sets Gut Zoomer apart from other brands are these three inflammatory markers:
MMP 9 – An elevated MMP 9 level is usually seen in highly tumorigenic cancers, such as colorectal tumors, gastric carcinoma, or gastrointestinal adenocarcinoma5
S100A12 – A study shows that increased levels of S100A12 are linked to gastrointestinal diseases such as gastroenteritis, gastritis, gastric cancer, and inflammatory bowel diseases6
Beta-Defensin-2 – Studies show that people with irritable bowel syndrome have elevated beta-defensin-2 levels7
The Gut Zoomer is for you if you're seeking an in-depth assessment of your gut microbiome and don't mind its proprietary methods for microbiome testing.
Quick Facts on Product
Gut Zoomer by Vibrant Wellness
Cost
$200 to $400, depending on your physician
Sample collection
Stool
Results turnaround time
Two to three weeks
5. GI 360 by Doctor's Data — Best Choice for Clinical Markers
Pros
Convenient and can be done at home
Comes with clear instructions that list any foods or supplements to avoid before testing
Includes susceptibility testing for antibiotics and natural/botanical agents
Cons
Is a bit expensive
You'll need to collect your stool sample for three days and store them
Why We Recommend It
The GI 360 by Doctor's Data uses the same microbiome testing technology as GI Effects.
However, it has additional exclusive analyses, such as the Dysbiosis Index and Microbiome Abundance and Diversity Summary.
Like the other brands, GI 360 evaluates the abundance and diversity of your gut microbes. It also detects the presence of pathogenic bacteria, viruses, and parasites.
What gives it an edge are its distinctive clinical markers, including:
Stool mucus
Carbohydrate digestion/absorption
Lactoferrin
Lysozyme
Both Lactoferrin and Lysozyme are excellent parameters to check for inflammatory activities in the gut. Their abnormal presence in the stool can indicate inflammation.8
Lactoferrin is a protein that helps fight viruses and bacteria. On the other hand, Lysozyme is a naturally occurring enzyme.
GI 360 is an easy-to-use CST choice because of its straightforward explanations for the markers and summary interpretations.
Quick Facts on Product
GI 360 by Doctor's Data
Cost
$300 to $500, depending on your physician
Sample collection
Stool
Results turnaround time
Up to two weeks
How We Picked The Best
Our team, with the help of our in-house health expert Dr. Rizza Mira, did thorough research to develop a set of criteria.
Here's what we looked for when choosing the best brands.
1. Markers and key gut functions tested
We picked brands that identify more biomarkers than other tests and cover more gut function categories, such as bacterial balance, digestion, absorption, or inflammation.
2. Accuracy
We chose tests with high accuracy rates by going through the science behind their testing methods and technology.
3. Value for money
You should get your money's worth through the insights included in the report and the number of markers or areas the test covers.
4. Processing time
We also considered the turnaround time for companies to process the stool samples.
Why Take a Comprehensive Stool Test?
A comprehensive stool test (CST) is a convenient and non-invasive option to assess your digestive tract for infections or disease-causing organisms (pathogens).
Stool tests can be a series of analyses that are extremely handy in detecting pathogens or digestive diseases like inflammatory bowel syndrome.
Health experts use them to help diagnose signs and symptoms that may indicate gut infections, such as:
Severe abdominal pain
Severe bloating
Frequent bowel movements
Diarrhea, bloody diarrhea, or mucus in your stool
Fever
Nausea
Other unexplained digestive and non-digestive symptoms
Doctors sometimes use stool tests to evaluate how well the pancreas works and possibly identify any disease.1
It's because certain pancreatic enzymes, like trypsin or elastase, may be tested in stool.
What is Included in a Comprehensive Stool Test?
A CST usually offers a more in-depth gut health analysis than a regular stool culture test. They include more detailed information, such as:
The population of the beneficial bacteria in your gut
Overall bacterial balance
Potential pathogenic bacteria, yeasts, and parasites
Different gut functions, including digestion, nutrient absorption, and immune function
Short-chain fatty acids level and production
Intestinal inflammation markers
Potential signs of inflammatory bowel disease, colorectal cancer, or other serious digestive problems
Pancreatic function
What Diseases Can a Stool Test Detect?
A stool test can pick up many diseases affecting your gut and overall health. Here are some of the common GI problems stool testing can detect:
Inflammatory bowel diseases (IBD), such as ulcerative colitis or sores (ulcer) in your colon lining and rectum, and Crohn's disease or inflammation of the GI tract lining
Symptoms of bacterial growth, such as fat malabsorption, diarrhea, or nutrient deficiency
Autoimmune diseases, such as Celiac disease, which cause damage to the small intestine when you consume gluten
Colon cancer or a type of cancer that begins in the large intestine
Colorectal polyps or small growths that occur in the colon and rectum
What are the Alternatives to a Comprehensive Stool Test?
Besides CSTs, other types of stool tests can also detect any GI abnormalities by checking for blood in your stool.
Bloody stool can be a warning sign of colorectal cancer or other GI problems, like ulcers or polyps. It can also mean:
Fecal Occult Blood test (FOBT) – This uses a chemical reaction to look for any indications of blood in your stool that you can't see (occult).
Fecal immunochemical test (FIT) – It's a more sensitive option for identifying blood in the stool. It can spot the hemoglobin, or a protein found in blood, in your stool sample.
DNA stool test – It looks for DNA changes in the bacteria in the stool.
Stool culture – It is a more specialized stool test. Health experts order it to diagnose specific infections.
Is a Comprehensive Stool Test Better than a Colonoscopy?
A comprehensive stool test (CST) isn't necessarily better than a colonoscopy.
While it may be true that a CST is less invasive than a colonoscopy, they each have their advantages and downsides.
Healthcare professionals use both to screen for colorectal cancer. But between the two, you can do a CST at home—just collect your stool sample and send it back to the lab for analysis.
Comprehensive Stool Test vs. Colonoscopy
The CST can pick up blood, which is likely a sign of colorectal cancer. It can also detect the DNA of different types of cancer cells in your gut using your stool.
Colonoscopies, on the other hand, involve inserting a camera into your rectum and colon, making it an invasive option for testing.
It can directly provide an image of your gut lining so your doctor can distinguish any abnormal growths, like polyps or tumors, which may become cancerous.
A CST is less invasive than a colonoscopy, but it may not be as accurate. It's because factors like mishandling of samples can affect the accuracy of the test results.
In addition, sometimes, when a CST shows positive results, your doctor will still order a colonoscopy to confirm.
To determine which of the two suits you, it's best to talk to your doctor about your risk factors for colorectal cancer or other GI diseases.
How Does a Comprehensive Stool Test with Zonulin Work?
A CST that includes a zonulin marker evaluates your level of zonulin using a stool sample.
Zonulin is a type of protein produced by the cells in your intestines and the liver. It helps regulate intestinal permeability, or how easily substances can move in and out of your intestines.
When zonulin levels are high, the tight junctions in the intestine can loosen up, allowing more substances to leak.9
Elevated zonulin is often linked to inflammatory problems, such as Celiac disease and Crohn's disease.
How Accurate Are Comprehensive Stool Tests?
CSTs can be fairly accurate since they employ cutting-edge technology like PCR (Polymerase Chain Reaction) and DNA sequencing.
However, they may have some limitations. For instance, different factors can affect their accuracy, including the following:
Quality of the laboratory that runs the test, including its equipment
Collection and storage methods of stool samples
Complexity of the microbiome
Can a Comprehensive Stool Test Miss Parasites?
Yes, a CST can miss parasites.
It's because some parasites are hard to detect, especially if not present in large amounts in the stool sample. In addition, some testing methods may not be sensitive enough to pick them up.
How is a Comprehensive Stool Test Done?
Most CSTs follow these typical instructions:
Scoop or swab a small sample of your stool. Some tests use a microbiome wipe, a dissolvable wipe you can use to collect your sample.
Seal the sample in a vial and send it back to the lab.
After several weeks, you'll receive an email of your test results, including your full microbiome assessment and other clinical information.
Some tests will include dietary and lifestyle recommendations tailored to your results.
Common Questions About Comprehensive Stool Testing
Can a Stool Test Detect Colon Problems?
Yes, a stool-based test can potentially detect colon problems. For instance, a stool DNA test can look for signs of colon cancer using a stool sample.
A stool DNA test examines your sample for cells and then checks for changes in that cell's genetic material or DNA. Some DNA changes can indicate the presence or probability of cancer.
Although doctors consider colonoscopy the best option for testing for colorectal cancer, a stool test also provides valuable insights into your colon health. It can detect blood in your stool, for example.
What Bacteria are Tested in a Stool Sample?
The most common bacteria tested in a stool sample include:
Shigella – A bacteria that causes shigellosis, which you can get from the stool of infected people or in food or water they contaminated.
Salmonella – This lives in the intestinal tracts of humans and animals, especially birds. You can contract it from foods contaminated with animal feces.
Yersinia – The main cause of yersiniosis, an infection resulting from contaminated eating raw or undercooked pork.
Campylobacter – It causes GI infection resulting from eating contaminated raw or undercooked poultry.
E. coli – A bacteria you can contract from contaminated food, like ground beef.
Most of these bacteria can cause diarrhea for several days, which may or may not be bloody.
Can a Stool Sample Detect Helicobacter?
Yes, a sample of your stool can detect Helicobacter.
Helicobacter pylori (H. pylori) is a spiral-shaped bacteria that can penetrate your gut lining and cause painful sores or ulcers.
A stool sample can be tested for antigens or substances that trigger an immune response against H. pylori infection.
Lab experts can also culture your stool sample to look for the presence of H. pylori bacteria.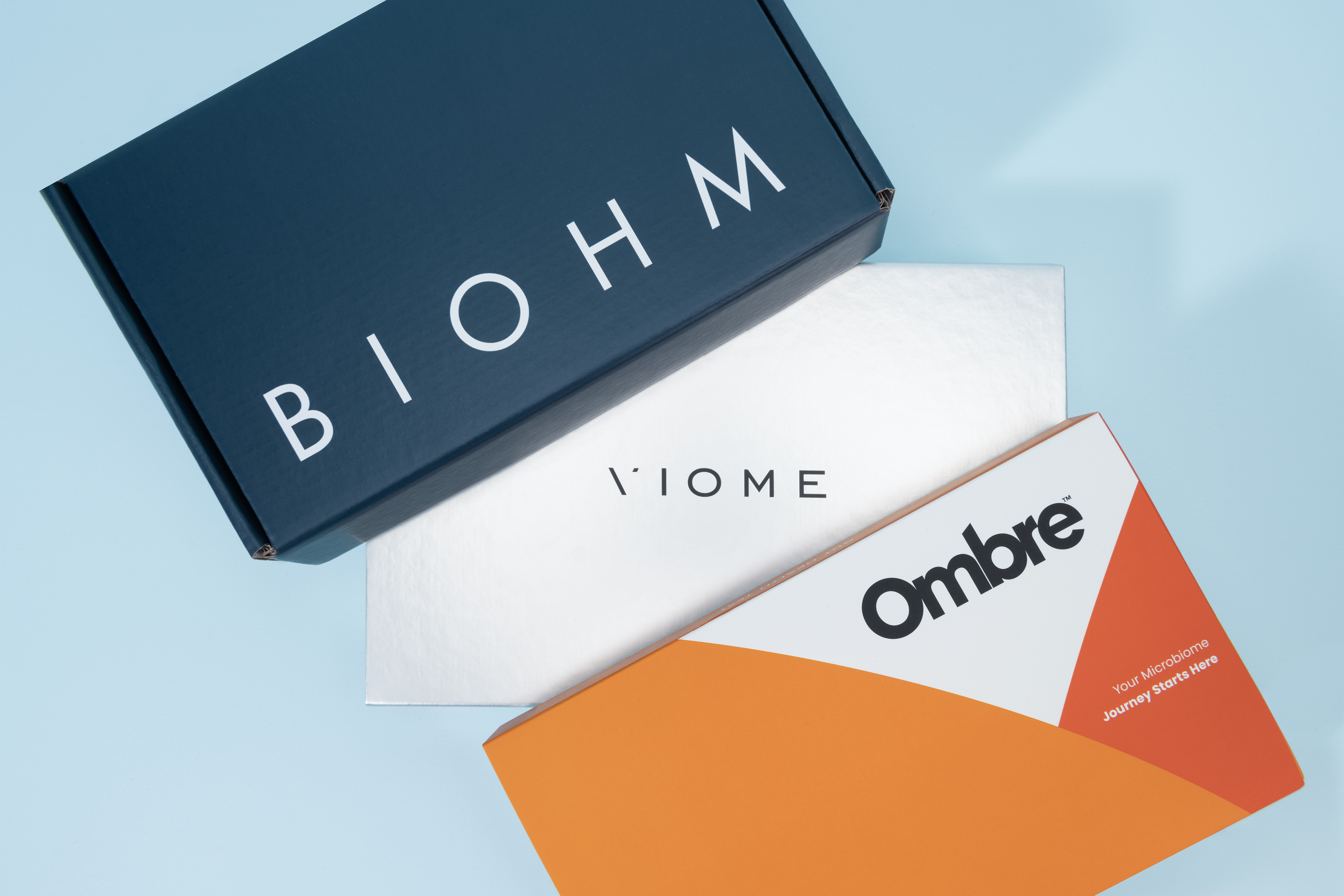 Best Microbiome Test
Looking for the best microbiome kit on the market? Look no further! Our review round-up page has all the information you need to make an informed decision.