I'm not a picky eater. I like eating pakora and stir-fried vegetables just as much as fried chicken or a medium rare steak.
While I enjoy vegetables, there are days when they're not part of my meals. Since I don't get as much fiber as my body needs, I decided to try Colon Broom. 
I wanted to see if Colon Broom could provide the same benefits as dietary fiber, or fiber that you can find in fiber-rich foods.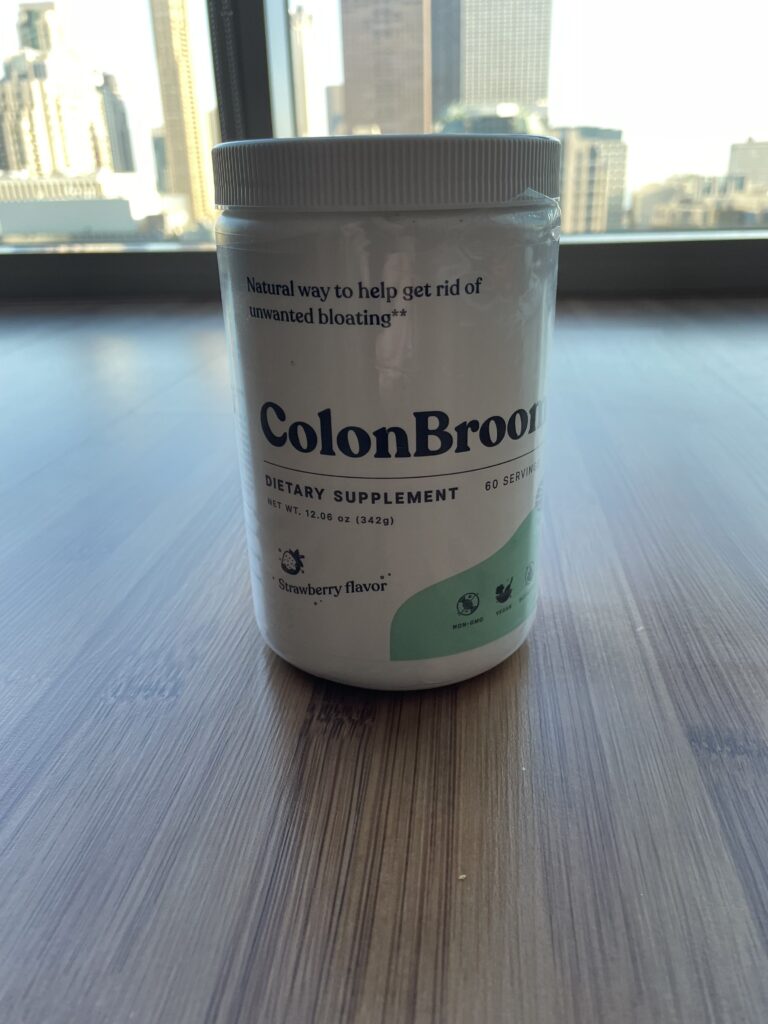 Quick Facts on Colon Broom Supplements
No-sugar fiber supplement with strawberry flavor
Its main active ingredient is psyllium husk
Mixed with water and taken up to 2 times a day
Contains very little calories per serving
Each bottle can cost $27.99 to $68.99
What is Colon Broom?
Colon Broom is fiber supplement with a natural strawberry flavor and a sugar-free formula. It's manufactured and distributed by Max Nutrition LLC, a Nebraska-based company.
The dietary supplement has many promised benefits, such as:1
Better digestive health
Reduced bloating
Relieve constipation
Regular bowel movements
Enhanced mood and energy
Lightness in the gut
It also claims to detoxify the body, balance your gut microbiome, promote faster weight loss, and improve overall health.1
How to Use Colon Broom
Mix 1 teaspoon (5.7 grams) of Colon Broom powder with 1 glass (250 ml) of water. Drink it immediately after you prepare it and follow up with another glass of water.
Remember to consume it 30 minutes to 1 hour before meals. You can take it up to 2 times daily. 
Before you take this supplement, you should talk to a doctor if:2 
You are pregnant or nursing
You have difficulty swallowing food
You have irritable bowel syndrome (IBS)
You have digestive symptoms
You are taking medications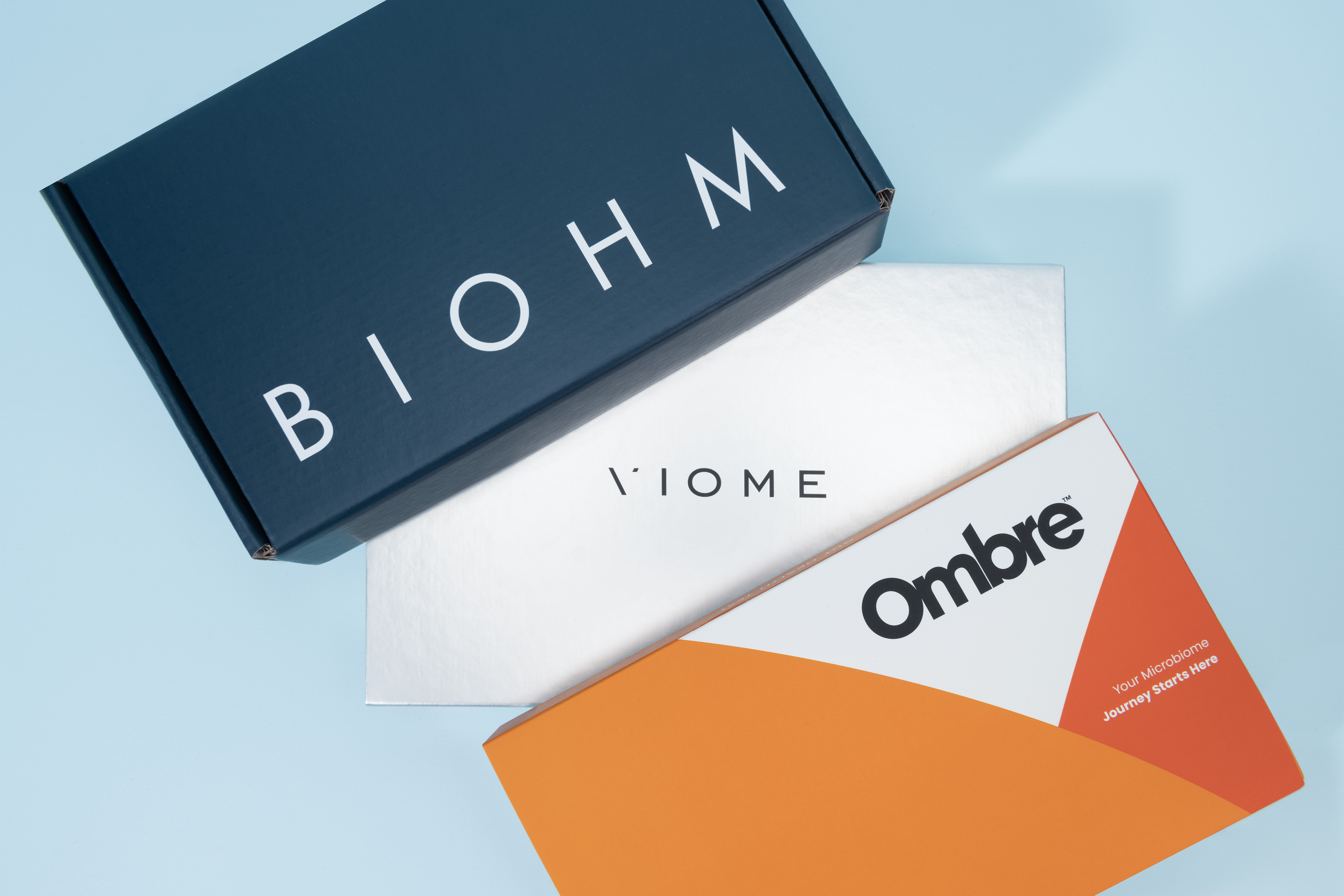 Best Gut Health Test
Our review of the best at-home Microbiome Tests.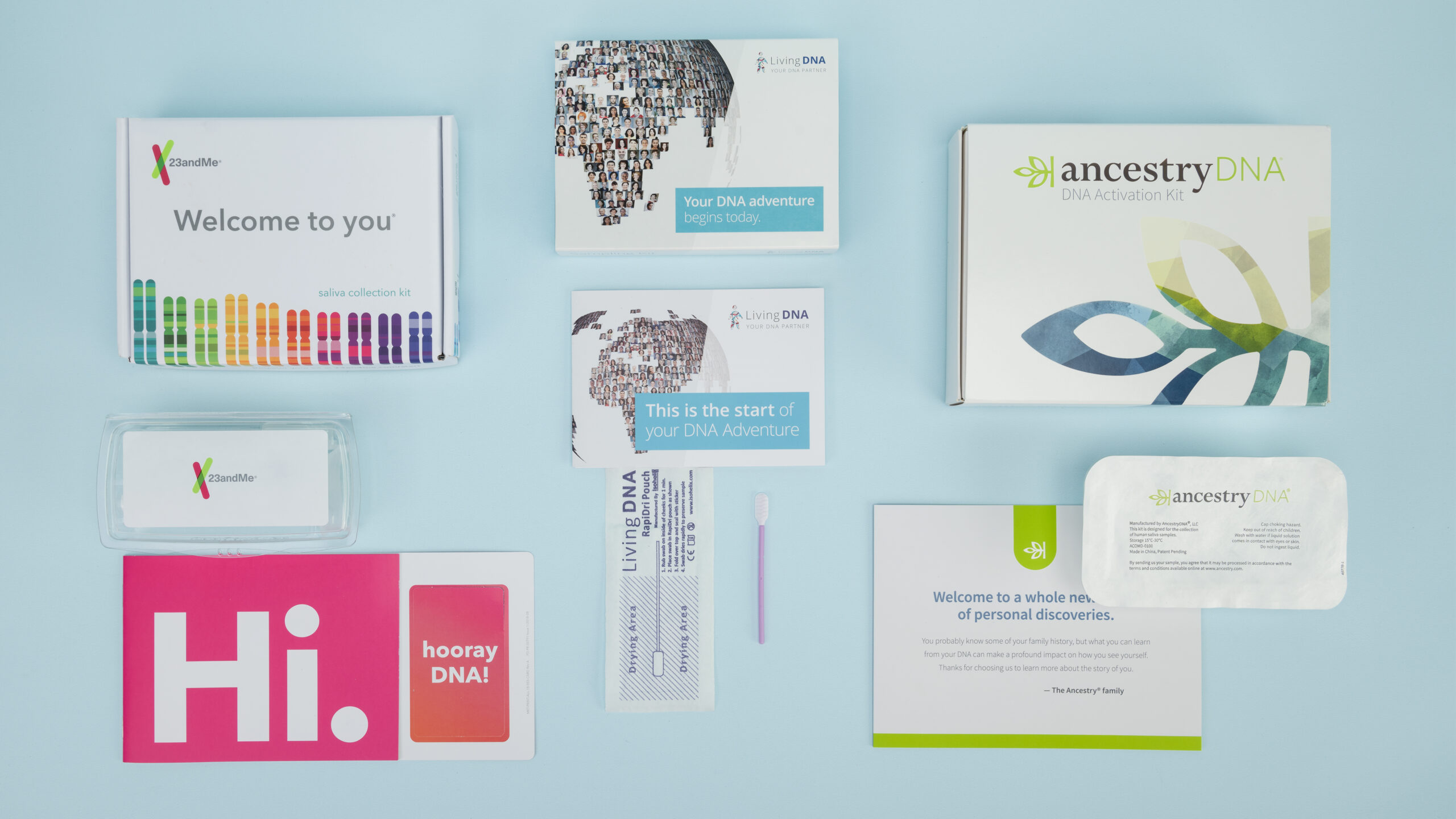 Give the Gift of Knowledge
Read our guide all about DNA kits you can gift to your friends and family.
Colon Broom Ingredients (What's Inside?)
Each bottle contains natural and high-quality ingredients, including:3
Psyllium Husk Powder
It is the main active ingredient of this dietary supplement. One (1) serving of Colon Broom contains 3.6 grams of psyllium husk powder.
Psyllium husk is a type of soluble fiber that you get from the seeds of Plantago ovata. Like many fibers, you can't digest it — which is actually good for your gut.
Stevia Leaf Extract
Colon Broom owes its no-sugar formula to this ingredient. It's is a natural non-nutritive sweetener that's 30 to 350 times sweeter than sugar.4
It is derived from the candyleaf plant (Stevia Rebaudiana Bertoni). Unlike sugar which has about 16 calories per teaspoon, stevia leaf extract has zero calories.4
Other Ingredients
Colon Broom contains natural ingredients to add flavor and color, including:
Natural flavors
Citric acid
Lemon oil
Lemon juice
Sea salt
Rice hulls
Fruit juice
Vegetable juice
Is Colon Broom Safe?
Yes. Colon Broom is practically safe to consume. Currently, there is no proof that taking fiber supplements like psyllium everyday is harmful to one's health.5 
Studies also show that a daily dose of 10.5 mg isphagula (psyllium husk) is well-tolerated for long-term use.6 For your safety, there are some precautions you can take:2,5 
Children shouldn't drink Colon Broom. It can only be consumed by adults.
Consider seeing a doctor if you're on medications. Fiber supplements can decrease the absorption of drugs such as aspirin, carbamazepine, and insulin.
Don't drink it at bedtime. It can interrupt with your sleep.
Carefully read the nutrition label. If it contains substances that can trigger your food allergies or food sensitivities, you shouldn't take it.
If your doctor says it's safe to drink Colon Broom with your medications, you should wait at least 2 hours after taking them. This will prevent the supplement from interacting with your drugs.
If you experience unpleasant symptoms shortly after taking Colon Broom, you should stop taking it and see a doctor. This includes signs of food allergies and food intolerances.
Does Colon Broom Have Side Effects?
Yes. Max Nutrition says you may experience some bloating and changes in your bowel movement during the first few days. 
However, this is common whether you're consuming fiber supplements or too much fiber-rich foods. Sudden increases in fiber intake can cause gas, abdominal cramps, and flatulence.5,6
These side effects don't last long, however. Within days, you will stop showing signs as your body adjusts to the higher fiber intake.5
You can ease your transition by drinking it once a day for the first 5 days. After that, you can increase your intake it to twice a day.2
Does Colon Broom Work?
Yes. Colon Broom contains ingredients that help with common digestive issues.
Studies show that psyllium husk relieves mild to moderate cases of chronic constipation.7 When you take it with water, it swells and adds bulk to your stool.8
This stimulates bowel movement and the quicker passage of digested food. It also softens hard stool so it's easier to pass.7
Psyllium husk may also help with mild to moderate diarrhea. It absorbs any excess water in your digestive tract.8 
This hardens watery stool and slows its passage along your gut. In turn, you'll have less frequent bowel movements.7
Some doctors recommend psyllium for irritable bowel syndrome (IBS) and irritable bowel diseases (IBD) such as ulcerative colitis and Crohn's disease.8
Psyllium husk may also offer other health benefits, including:8
Protecting you against heart disease
Preventing hemorrhoid pain by softening stool
Lowering high blood pressure
Reducing your cholesterol levels
Helping you lose weight by decreasing hunger
How Much Does Colon Broom Cost?
Each bottle of Colon Broom contains sixty (60) servings. It's enough to last you a month. You can buy it with one-time purchase at these prices:
1 bottle — $68.99
3 bottles — $134.97 (or $44.99 per bottle) 
6 bottles — $209.94 (or $34.99 per bottle)
You can save more if buy them in bulk or opt for a monthly subscription. This reduces their cost to $27.99 to $54.99 per bottle.
My Colon Broom Review — Pros & Cons
My diet tends to be inconsistent. There are times when I only eat fried foods and takeout. But then I would start to feel guilty. So I'd go on a health binge.
I usually eat more veggies around these days. My energy levels and digestion seem to improve. And I don't get constipated or gas.
Colon Broom says it can help with these issues, so I gave it a try.
Things I Like About Colon Broom
1. It has a nice sweet flavor
Not everyone will agree with me, but I thought it tasted good. I could tell it isn't made from real strawberries, which I didn't mind. However, it doesn't taste fake either. 
Its unique strawberry flavor made it easy for me to keep drinking it for a month. If it weren't for the sweet taste, I wouldn't have been able to tolerate it that long.
2. Contains very few calories
Most fruit juices have over 100 calories per serving.9 Colon Broom only has 20 calories per serving. Even if you drink it twice each day, it only adds 40 calories to your daily intake.
So if you're on a calorie restricted diet, you don't have to worry about unnecessary calories.
3. It might help you lose weight
Fiber supplements like Colon Broom may reduce weight. Researchers believe they help by decreasing your meal frequency or the number of times you eat in a day.10
The high amounts of fiber reduces your food intake as well as your daily calories. It allows you to reach a calorie deficit, which is important for weight loss.
4. Gave me a smoother digestion
My gut acts up from time to time. And I noticed it has something to do with my diet. I get constipated when I mostly eat simple carbohydrates, fried foods, and processed foods.
I also experience gas, abdominal pain, and loose stools shortly after waking up or eating a heavy meal. Eating more vegetables and switching to whole grains tend to help. 
I used Colon Broom for a month to see if I could get the same benefits without the veggies.
After the first two weeks, my digestion felt better. I was no longer bloated during mornings. I also passed soft but firm stool and had regular bowel movements, which are signs of a healthy gut.
5. I felt healthier overall
When I'm not eating healthy, my mood and energy levels plummet. This also happens when I drink plenty of fresh milk in one sitting. (Maybe because I have lactose intolerance.)
Drinking Colon Broom for a month gave me a general feeling of wellness. I seemed to have more energy. My mood and emotions were also more stable.
Things I Don't Like About Colon Broom
1. Gritty and mushy texture
Even if you mixed it well enough, Colon Broom would still have this grainy texture. It doesn't really bother me since I'm used to cereal drinks. But I know some people are put off by it.
You also have to consume it within 5 minutes of preparing a glass. Otherwise, it becomes a mush that's much more difficult to drink.
2. It doesn't work on everyone
I read hundreds of Colon Broom reviews online. Some customers say it does nothing for their digestion. Others complain it doesn't lessen your appetite or help you lose weight.
While the product worked quite well for me, it isn't the case for everyone.
Should You Try Colon Broom?
Colon Broom is one of the best gut health supplements to add to your daily routine. It can help relieve constipation, diarrhea, bloating, and gas.
Like any fiber supplement, it promotes healthy bowel movements. People who eat a low-fiber diet may find it helpful for their digestion.
If you're trying to lose or maintain a healthy weight, you can try pairing Colon Broom with your diet. It might help reduce your appetite and daily caloric intake.
Remember to talk to your doctor before taking any dietary supplement. They can assess your health and determine if you can safely consume them.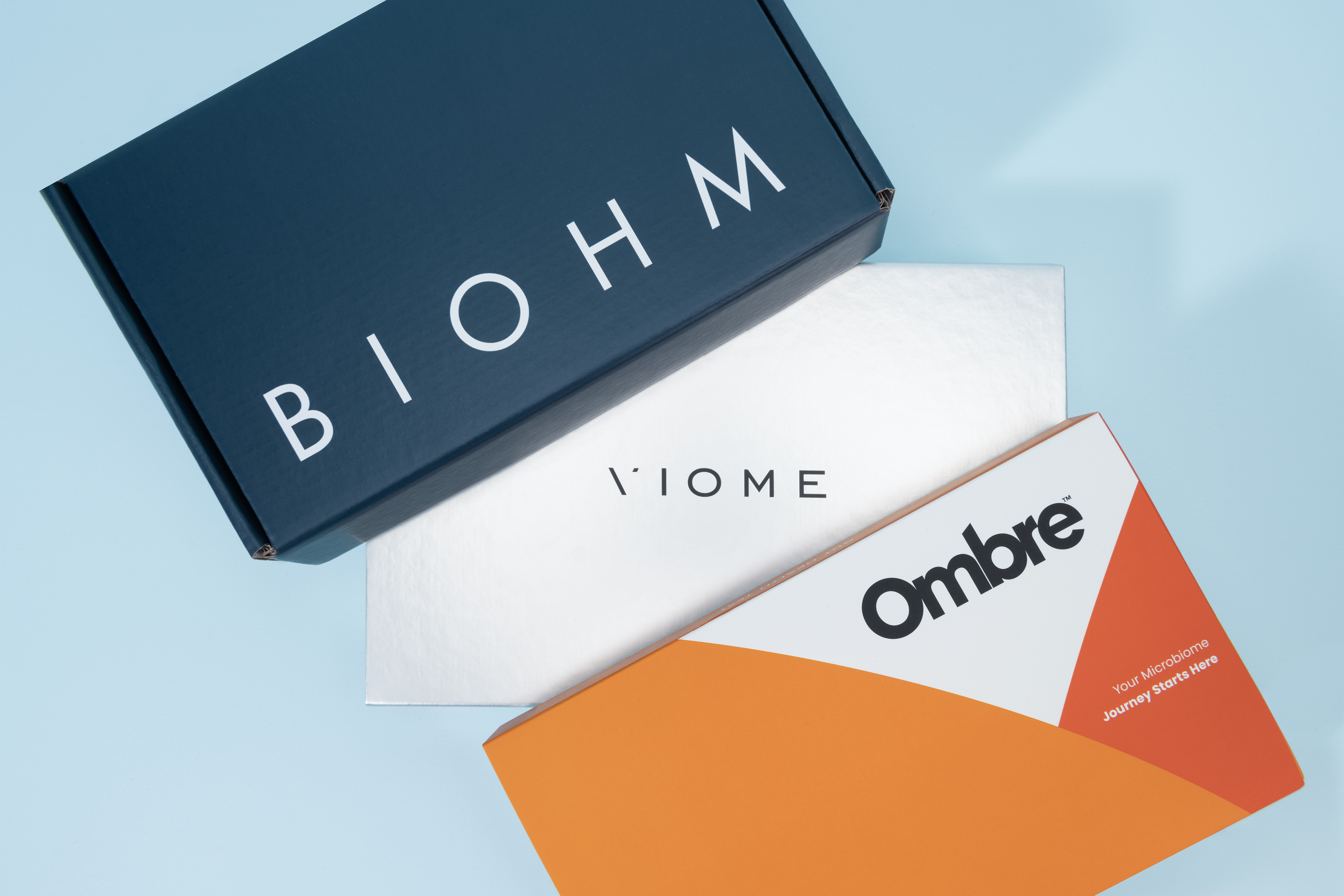 Holiday Shopping Guide
We rounded up all of our favorite at-home health products so you can get the perfect gift for your friends or family.