Our verdict: ColonBroom helped me feel less bloated and eased my digestion-related pains pretty quickly and effectively.
I was more energetic, sleeping well, and actually having regular bowel movements—a rarity for me. Because it boosted all those aspects of my health and wellness, I did lose weight as well.
Overall, I was impressed with ColonBroom helping me with my irregular bowel movements and improving my gut health altogether.
I'm generally not a picky eater. I like eating pakora and stir-fried vegetables just as much as fried chicken or a medium-rare steak.
While I enjoy vegetables, there are days when they're not part of my meals. Since I don't typically get as much fiber as my body needs, I decided to try ColonBroom after reading about it.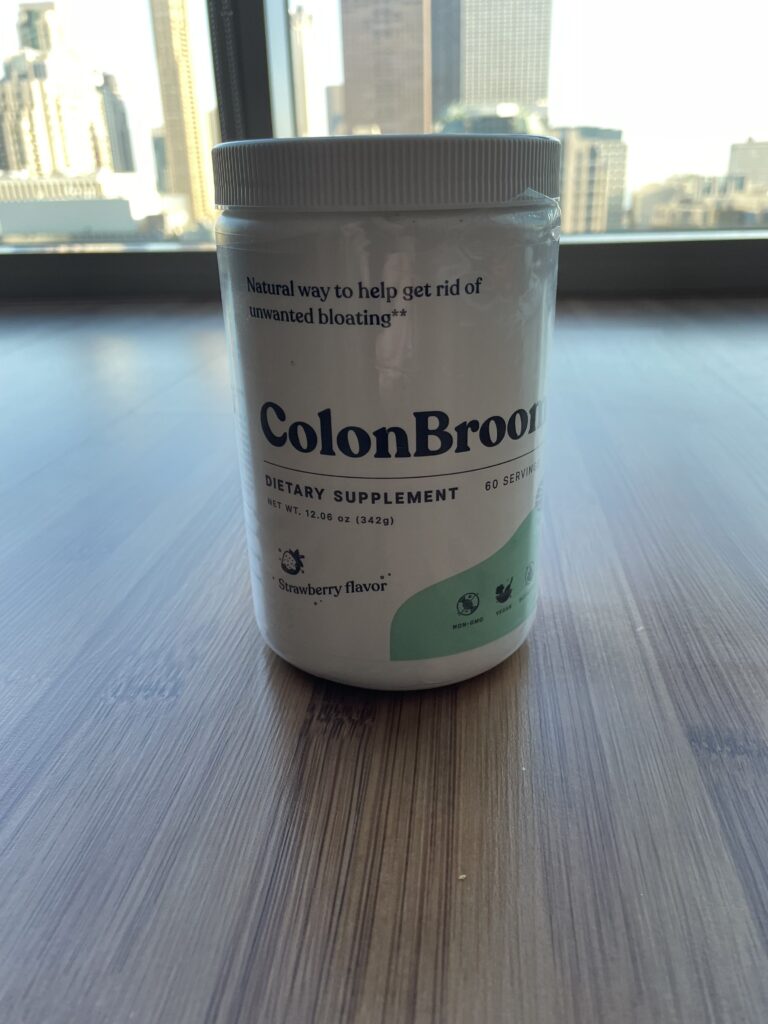 I wanted to see if ColonBroom could provide the same benefits as dietary fiber supplements.
Use code CBOFF10. $10 OFF on ALL ColonBroom Orders + FREE US Shipping.
Why Trust Us
KnowYourDNA is dedicated to providing readers with reliable information on products that help them achieve their health goals.
We pick products based on:
Brand reputation
Product quality
Safety for use
Customer reviews
Our in-house medical experts ensure the accuracy of our information.
Quick Facts on ColonBroom Supplements
No-sugar fiber supplement with strawberry flavor
Its main active ingredient is psyllium husk
Mixed with water and taken up to 2 times a day
Contains very few calories per serving
Each bottle can cost $27.99 to $68.99
What is ColonBroom?
ColonBroom is a strawberry-flavored fiber supplement with a sugar-free formula. It is a bulk-forming laxative that aims to relieve constipation and improve overall gut health. It's manufactured and distributed by Max Health Nutrition LLC, a Nebraska-based company.
The dietary supplement has many promised benefits, such as:1
Better digestive health
Reduced bloating
Relief from constipation
Regular bowel movements
Enhanced mood and energy
Lightness in the gut
Weight loss aid
It also claims to detoxify the body, support the balance of your gut microbiome and digestive tract, promote faster weight loss, and support colon health.1
ColonBroom is made of FDA-approved ingredients like psyllium husk powder, citric acid, lemon juice, etc. However, as a dietary supplement, it doesn't have FDA approval outright. Dietary supplements (and even dietary fiber supplements) themselves don't often get FDA approval, but ingredients do.
Who Can Take ColonBroom?
ColonBroom is good for adults trying to optimize their digestive health, improve or regulate their bowel movements (especially for anyone suffering from irregularities passing stool), or add more fiber to their diet.
Fiber is great for the digestive system and gut health because it helps soften and bulk your stool. Hard stool is more difficult to pass and can even cause digestive problems in the future.
If you're looking to relieve constipation or optimize your digestive system, ColonBroom is an ideal choice.
Please note that children cannot take ColonBroom. ColonBroom is formulated for adults. The amount of certain ingredients (like psyllium husk) that can be ingested by children differs from the amount an adult can take.
IMPORTANT NOTE: Before you take this supplement, you should talk to a doctor if:2
You are pregnant or nursing
You have difficulty swallowing food
You have irritable bowel syndrome (IBS)
You have digestive symptoms
You are taking medications
If you have colitis, you can still take ColonBroom but check with your healthcare provider first as its high fiber content may induce flare-ups.
While ColonBroom is gluten-free and technically safe for people with celiac disease, make it a point to always consult your doctor before starting any dietary or fiber supplements.
How to Use ColonBroom
Mix one teaspoon (5.7 grams) of ColonBroom powder with one glass (250 ml) of water. Drink it immediately after you prepare it, and follow up with another glass of water.
Remember to consume it 30 minutes to one hour before meals. You can take it up to two times daily for optimum gut health.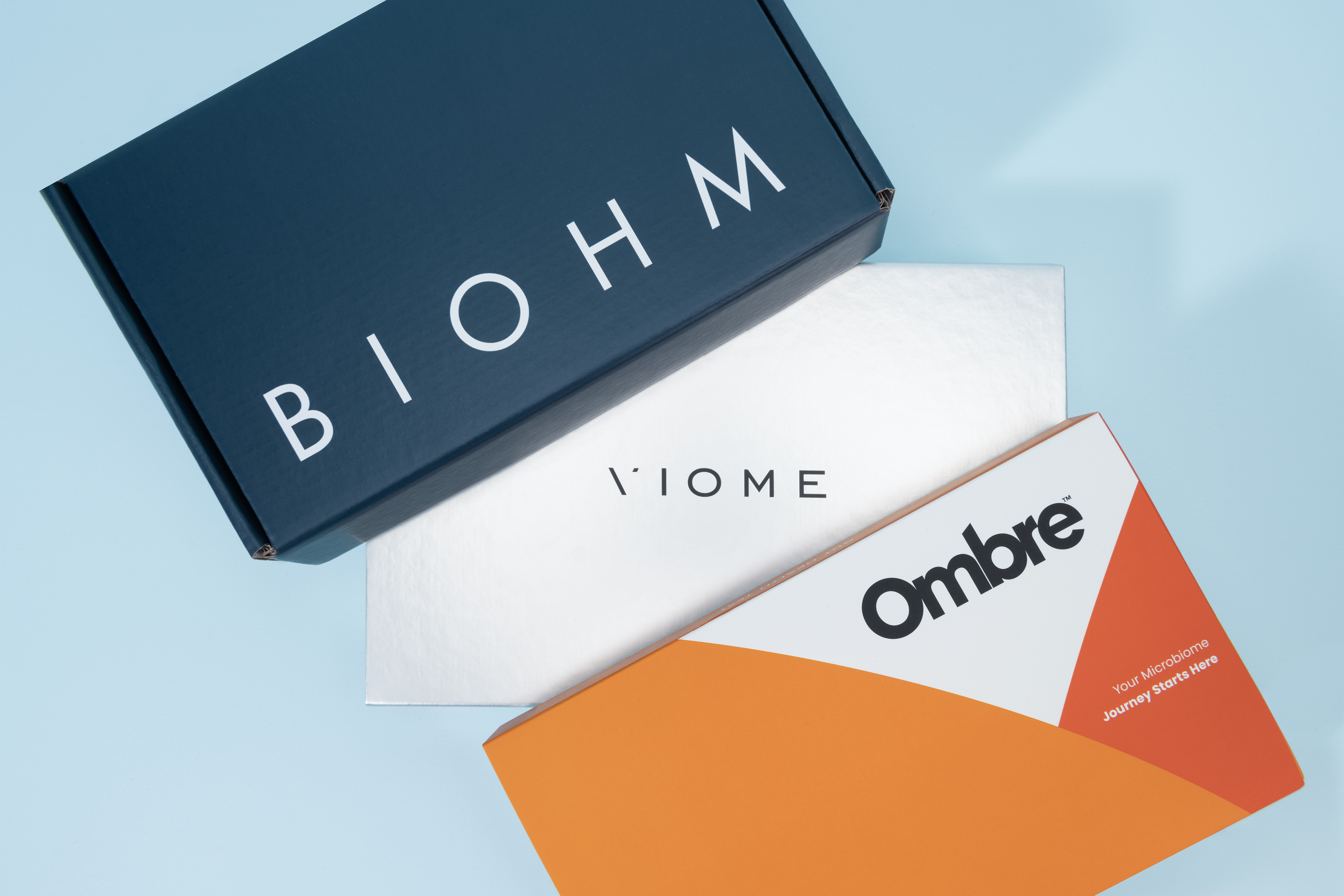 Best Gut Health Test
Our review of the best at-home Microbiome Tests.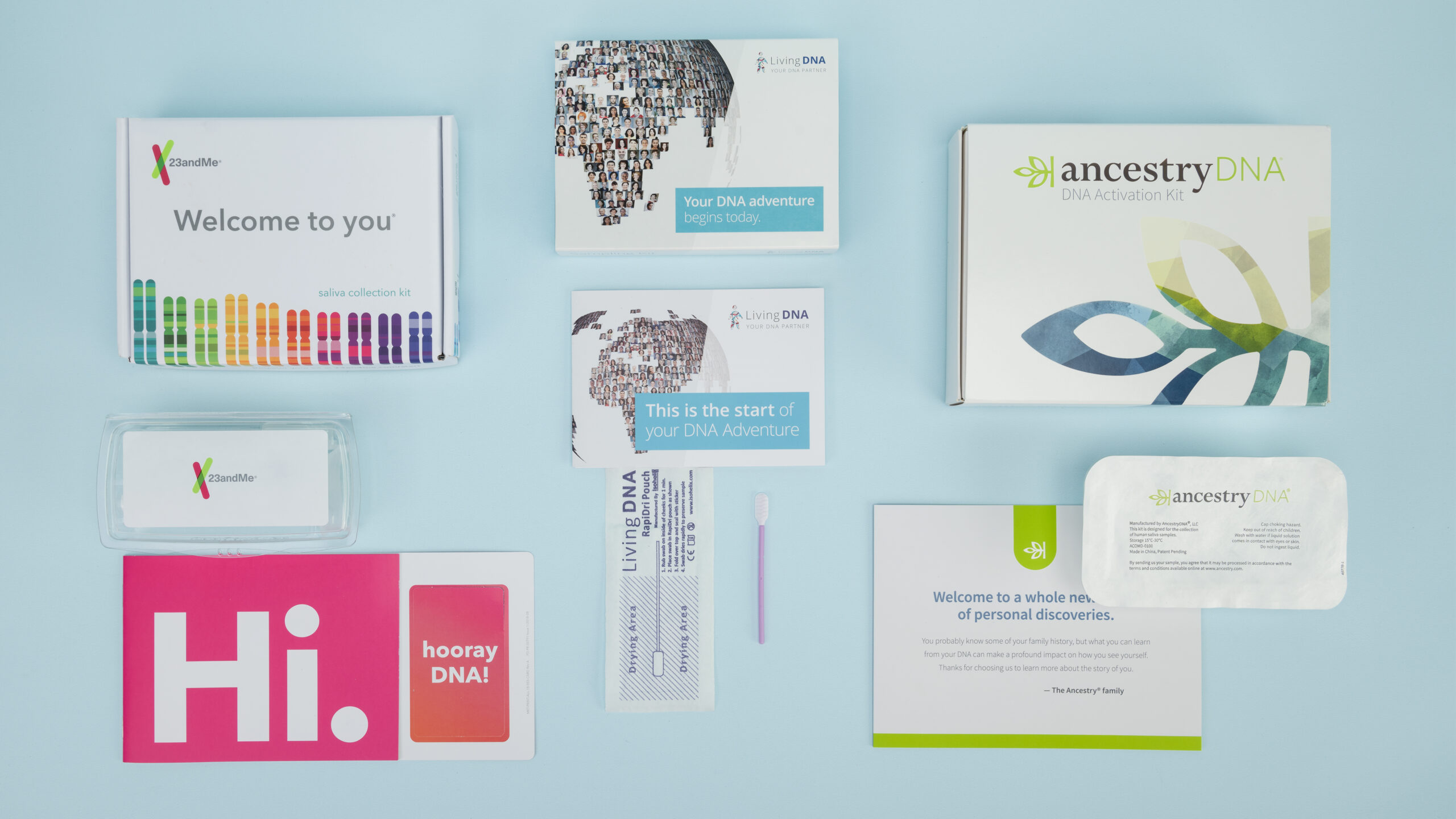 Best DNA Kit
Don't miss out on the opportunity to learn more about yourself. Read our best DNA test page to find the best one for you.
ColonBroom Ingredients (What's Inside?)
Each bottle contains high-quality ingredients to help you boost your gut health and overall wellness, including:3
Psyllium Husk Powder
It is the main active ingredient of this dietary supplement. One (1) serving of ColonBroom contains 3.6 grams of psyllium husk powder.
Psyllium husk is a type of soluble fiber that you get from the seeds of Plantago ovata. Like many fibers, you can't digest it—which is actually good for your gut.
It's ground down into psyllium husk powder to make it easier to consume on-the-go.
Stevia Leaf Extract
ColonBroom owes its no-sugar formula to this ingredient. It's a non-nutritive sweetener 30 to 350 times sweeter than sugar.4
It is derived from the candyleaf plant (Stevia Rebaudiana Bertoni). Unlike sugar which has about 16 calories per teaspoon, stevia leaf extract has zero calories.4
Other Ingredients
ColonBroom has several other ingredients in smaller quantities to balance out and complement the psyllium husk powder and stevia, namely:
Citric acid
Lemon oil
Lemon juice
Sea salt
Rice hulls
Fruit juice
Vegetable juice
These ingredients are also instrumental in lowering blood pressure and keeping you and your overall digestive health well-balanced.
Is ColonBroom Safe?
Yes. ColonBroom is safe to consume. Currently, there is no proof that taking fiber supplements like psyllium daily is harmful to one's health.5
Studies also show that the daily dose of 10.5 mg isphagula (psyllium husk powder) in ColonBroom is well-tolerated for long-term use.6 For your safety, there are some precautions you can take:2,5
Children shouldn't drink ColonBroom. It can only be consumed by adults.
Consider seeing a doctor if you're on medications. Fiber supplements can decrease the absorption of drugs such as aspirin, carbamazepine, and insulin.
Don't drink it at bedtime. It can interrupt your sleep.
Carefully read the nutrition label. If it contains substances that can trigger your food allergies or food sensitivities, you shouldn't take it.
If your doctor says it's safe to drink ColonBroom with your medications, you should wait at least two hours after taking them. This will prevent the supplement from potentially interacting negatively with your drugs.
If you experience unpleasant symptoms shortly after taking ColonBroom, you should stop taking it and see a doctor. This includes signs of food allergies and food intolerances.
Does ColonBroom Have Side Effects?
Yes. Max Health Nutrition says you may experience some bloating and changes in your bowel movement during the first few days.
However, this is common whether you're consuming fiber supplements or too many fiber-rich foods. Sudden increases in fiber intake can cause gas, abdominal cramps, and flatulence.5,6 This is just your digestive system adjusting to the supplement.
These side effects don't last long, however. Within days, you will stop showing signs as your body adjusts to the higher fiber intake.5
You can ease your transition by drinking it once daily for the first five days. After that, you can increase your intake to twice a day.2
Does ColonBroom Work?
Yes. ColonBroom contains ingredients that help with common digestive issues (like psyllium husk powder, stevia leaf extract, lemon juice, etc.).
Studies show that psyllium husk powder relieves mild to moderate cases of chronic constipation.7 When you take it with water, it swells and adds bulk to your stool.8
This stimulates bowel movement and the quicker passage of digested food. It also softens hard stool, so it's easier to pass.7
Psyllium husk may also help with mild to moderate diarrhea. It absorbs any excess water in your digestive tract.8
This hardens watery stool and slows its passage along your gut. In turn, you'll have less frequent bowel movements.7
Some doctors recommend psyllium for irritable bowel syndrome (IBS) and irritable bowel diseases (IBD) such as ulcerative colitis and Crohn's disease.8
Psyllium husk powder may also offer other health benefits, including:8
Protecting you against heart disease
Preventing hemorrhoid pain by softening stool
Lowering high blood pressure/improve blood sugar control
Reducing your cholesterol levels
Helping you lose weight by decreasing hunger
Optimizing your digestive health
Improved metabolic health
How Does It Work?
ColonBroom works to improve your digestive health by promoting bowel movements via soluble fiber, balancing out your blood sugar and blood pressure, and making sure you pass soft, bulky stool.
When Do You See Results?
You can start to feel bowel movement changes in about 12-72 hours, but it's recommended to keep using it for two to three months to see more prominent changes.
Does ColonBroom Help You Lose Weight?
Yes. With proper ColonBroom consumption, a healthy diet, and vigilance around your lifestyle, ColonBroom can help with weight loss.
Because using ColonBroom does promote regular bowel movements and overall better wellness, weight loss should follow suit.
Psyllium husk packs a ton of fiber; the more fiber in your body, the longer you feel full. This will make you eat fewer meals or less frequently, leading to weight loss.
Other ingredients like stevia leaf extract, lemon juice, citric acid, and fruit and vegetable juice are all-natural and low in sugar, making ColonBroom a healthier option.
If you're on top of your health and nutrition and promoting healthy bowel movements, better gut health and shedding those extra pounds are bound to happen.
How Much Does ColonBroom Cost?
Each bottle of ColonBroom contains sixty (60) servings. It's enough to last you a month. You can buy it with a one-time purchase at these prices:
One bottle — $64.99
Three bottles — $137.97 (or $45.99 per bottle)
Six bottles — $209.94 (or $34.99 per bottle)
You can save more if you buy them in bulk or opt for a monthly subscription. This reduces their cost from $27.99 to $54.99 per bottle.
I definitely think it's worth the price, though, because of all the health benefits and how it has positively affected my overall digestive health.
Use code CBOFF10. $10 OFF on ALL ColonBroom Orders + FREE US Shipping.
My ColonBroom Review — Pros & Cons
My diet tends to be inconsistent. There are times when I only eat fried foods and takeout. But then I would start to feel guilty. So I'd go on a health binge.
I usually eat more veggies around these days. My energy levels and digestion seem to improve. And I don't get constipated or gas. However, my digestive health could still be better.
ColonBroom says it can help with these issues, so I gave it a try.
Things I Like About ColonBroom
1. It has a nice sweet flavor
Not everyone will agree with me, but I thought it tasted good. I could tell it wasn't made from real strawberries, which I didn't mind. However, it doesn't taste fake, either.
Its unique strawberry flavor made it easy to keep drinking it for a month. If it weren't for the sweet taste, I wouldn't have been able to tolerate it that long.
I was a little dubious because "psyllium husk" doesn't sound the most appetizing, but nothing stood out to me as foul-tasting at all. I generally did like it.
2. Contains very few calories
Most fruit juices have over 100 calories per serving.9 ColonBroom only has 20 calories per serving. Even if you drink it twice each day, it only adds 40 calories to your daily intake.
So if you're on a calorie restricted diet, you don't have to worry about unnecessary calories.
It's great because then you can maximize the health benefits and not have to worry about any unwanted weight gain.
3. It might help you lose weight
Fiber supplements like ColonBroom may reduce weight. Researchers believe they help by decreasing your meal frequency or the number of times you eat in a day.10
The high amounts of fiber in ColonBroom's psyllium husk will reduce your food intake as well as your daily calories. It allows you to reach a calorie deficit, which is important for weight loss.
4. Gave me smoother digestion
My gut acts up from time to time. And I noticed it has something to do with my diet. I get constipated when I mostly eat simple carbohydrates, fried foods, and processed foods.
I also experience gas, abdominal pain, and loose stools shortly after waking up or eating a heavy meal. Eating more vegetables and switching to whole grains tend to help.
I used Colon Broom for a month to see if I could get the same benefits without the veggies.
After the first two weeks, my digestion felt better. I was no longer bloated in the morning. I also passed soft but firm stool and had regular bowel movements, which are signs of a healthy gut.
5. I felt healthier overall
When I'm not eating healthy, my mood and energy levels plummet. This also happens when I drink plenty of fresh milk in one sitting (Maybe because I have lactose intolerance).
Drinking ColonBroom for a month gave me a general feeling of wellness. I seemed to have more energy. My mood and emotions were also more stable.
Things I Don't Like About ColonBroom
1. Gritty and mushy texture
Even if you mix it well enough, ColonBroom will still have this grainy texture I know that not everyone likes. It doesn't really bother me since I'm used to cereal drinks. But I know some people are put off by it.
You also have to consume it within five minutes of preparing a glass. Otherwise, it becomes a mush that's much more difficult to drink.
2. It doesn't work for everyone
I read hundreds of ColonBroom reviews online. Some customers say it does nothing for their digestion. Others complain it doesn't lessen your appetite or help you lose weight.
While the product worked quite well for me, it isn't the case for everyone.
ColonBroom vs. Competitors
| | | | | | |
| --- | --- | --- | --- | --- | --- |
| | Price for a one-month supply | Form | Main ingredient | Pros | Cons |
| ColonBroom | $64.99 | Powder supplement | Psyllium husk, stevia | - Our overall top choice- Fewest side effects experienced- Helped me lose weight | - Did make me a little nauseated- The texture isn't the most pleasant for some |
| Metamucil | $29.48 | Comes in powder form, gummies, capsules, or thins | Psyllium husk | - Much cheaper- Variety of forms for people sensitive to powdery textures | - Side effects are a little more extreme in some |
| Benefiber | $11.99 | Powder, gummies, or chewable tablet | Plant-based wheat dextrin | - The cheapest option- Lots of variety in terms of how you can ingest it | - May not work for anyone with Celiac disease or gluten issues |
| Bye Bye Bloat | $24.99 | Capsules | Herbs like dandelion root powder | - Capsule form makes it the easiest to take around- Relatively affordable | - Takes a little longer for results to be noticeable |
ColonBroom vs. Metamucil
ColonBroom definitely has the heftier price tag, but for good reason—it really is our first choice, even compared to Metamucil.
Metamucil probably comes closest and is a good contender, especially since its ingredient profile is similar and also heavily features psyllium husk. Still, the number of people who reportedly suffered from side effects outnumbers ColonBroom.
It does have a leg-up in terms of variety, as a lot of people don't always take to the grainy texture of mixed powder solutions. Still, we find ColonBroom to reflect more holistic and overall better health and wellness improvements than Metamucil.
ColonBroom vs. Benefiber
While Benefiber is the cheapest of the bunch, it doesn't kick in quite as quickly or as effectively as ColonBroom.
Benefiber also isn't the best option for anyone who has gluten issues or intolerances, especially people with Celiac disease.
As usual, always consult your doctor before starting any dietary supplement.
ColonBroom vs. Bye Bye Bloat
While Bye Bye Bloat is a great option for anyone who is lactose intolerant, it does take much longer to get results.

Bye Bye Bloat also has a Prop 65 warning, and Californians should be aware of overexposure. This may not make it the most appealing option.
Is ColonBroom Worth It?
Yes, absolutely. ColonBroom is one of the best gut health supplements to add to your daily routine. It can help relieve constipation, diarrhea, bloating, and gas.
Like any fiber supplement, it promotes healthy bowel movements. People who eat a low-fiber diet may find it helpful for their digestion.
If you're trying to lose or maintain a healthy weight, you can try pairing ColonBroom with your diet. It might help reduce your appetite and daily caloric intake.
to talk to your doctor before taking any dietary supplement. They can assess your health and determine if you can safely consume them.
Use code CBOFF10. $10 OFF on ALL ColonBroom Orders + FREE US Shipping.
How We Evaluated ColonBroom
We evaluated ColonBroom based on the following criteria:
Price - A product's price is important as we want to know if our audience will be able to afford it.
Accessibility - Niche products are sometimes difficult to find, even if they're effective. So we try to strike a balance and recommend products that aren't so difficult to source.
Ease of use - Complicated instructions can dampen a product, no matter how efficient it is. We want something simple that can be done quickly, on the go, and won't require too much time and effort to seamlessly integrate into our day.
How effective it was - Efficacy is important. Even if a product tastes good or is pleasing to look at, if it doesn't work then it doesn't fit the bill and isn't a good recommendation.
Certifications - We try to find products that are lab-approved and safe.
Company reputation - Companies with good reputations often produce good products as well. We steer clear of any shady companies, as we cannot vouch for the safety or quality of their products.
Social proof - We scan through reviews and what people are saying about the product.
Side effects - We weigh if the side effects are worth it vis-a-vis the desired outcome the product promises.
Presence of allergens - We try to avoid allergens when we can when it comes to our recommendations.
Note: ColonBroom is an affiliate of KnowYourDNA.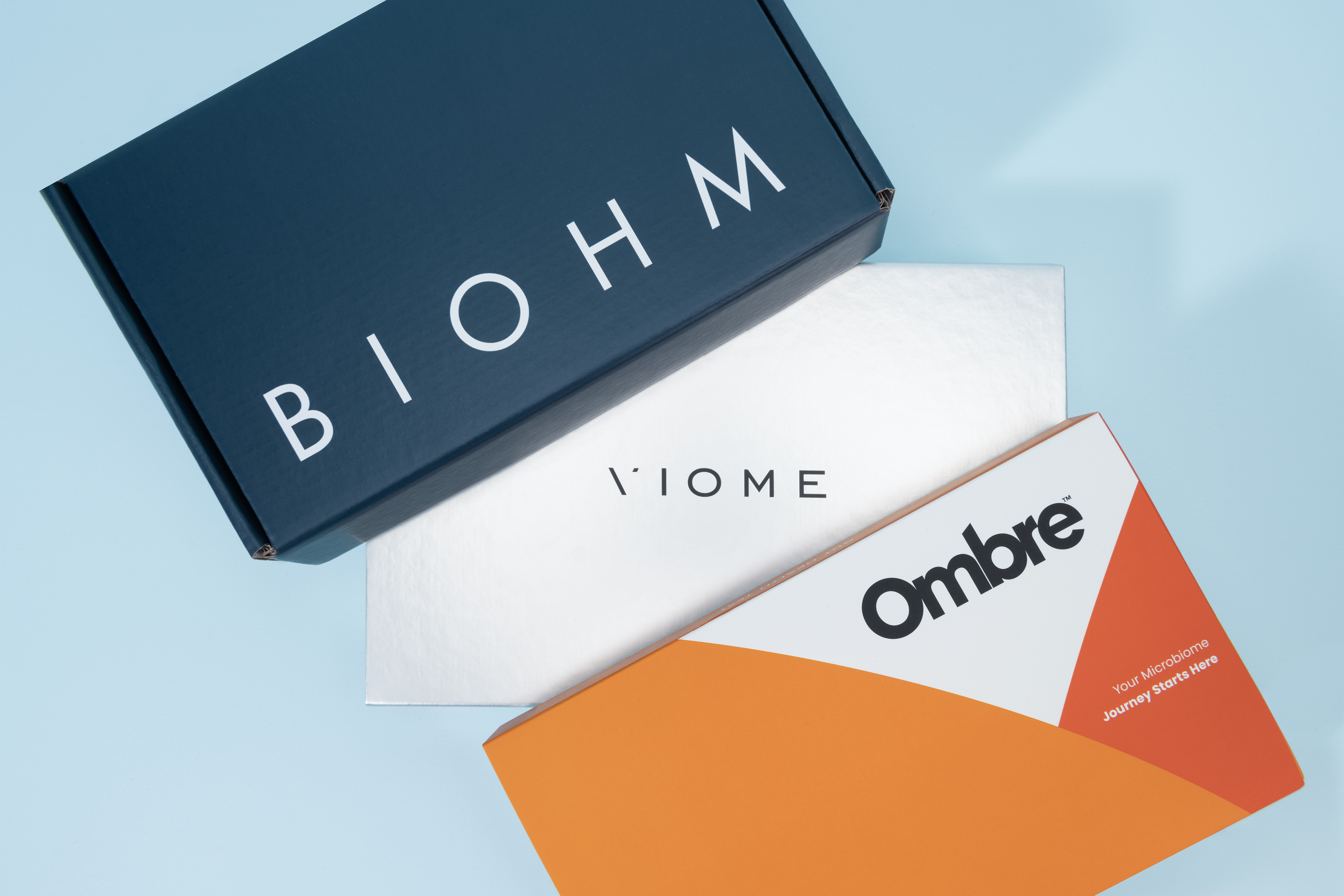 Best Microbiome Test
Looking for the best microbiome kit on the market? Look no further! Our review round-up page has all the information you need to make an informed decision.