Many affordable DNA tests can help you quickly discover your genetic makeup.
While it's true that some bargain test kits can give you limited information, other inexpensive DNA test kits are actually pretty trustworthy and reliable. Most companies design these kits for specific purposes, like confirming biological connections or discovering your heritage.
Consumer brands like AncestryDNA, 23andMe, and other larger companies have the resources to provide worthwhile information.
Everything We Recommend
For Ancestry DNA Testing
For DNA Health Testing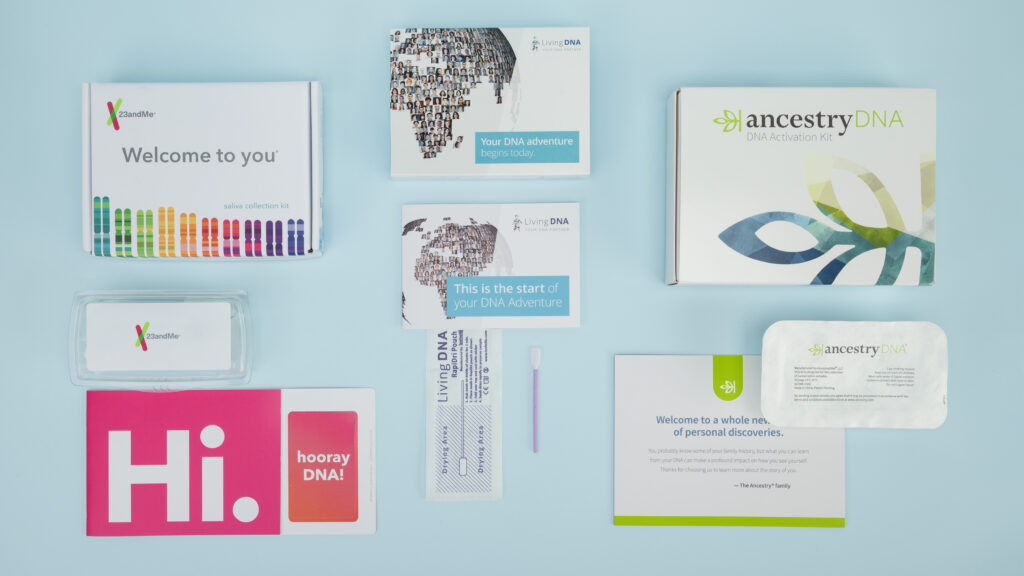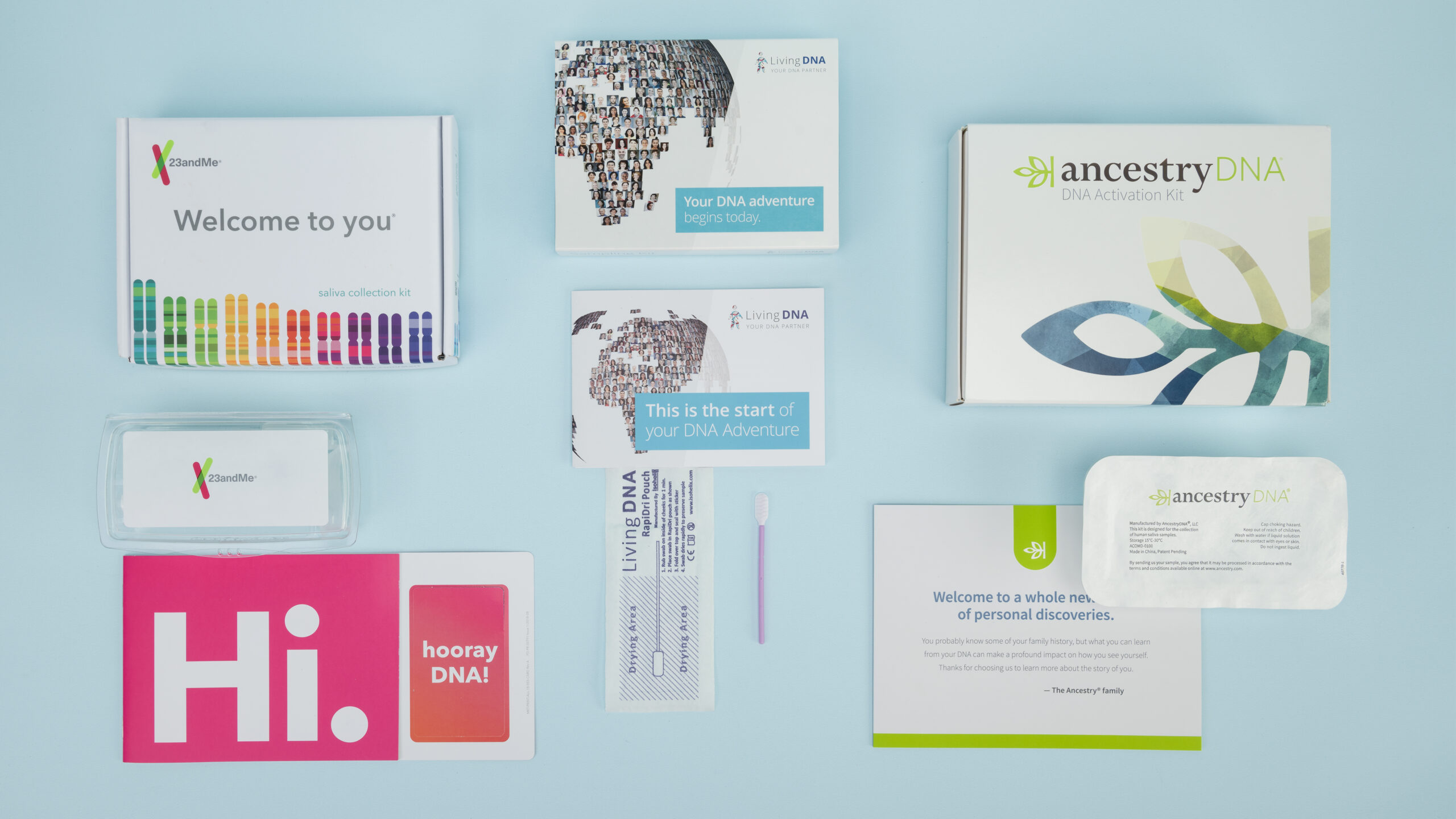 Best At-Home DNA Test for Ancestry
1. AncestryDNA — Our Top Pick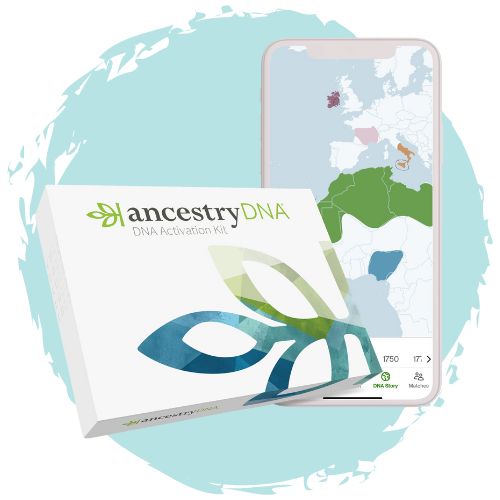 Pros
Has the most extensive database
Kit has easy-to-follow instructions
Offers DNA matching in over 1,800 global ethnic regions
Option to use historical records in building your family tree
Cons
Some features, like historical records, are available at an extra charge
Health features are no longer available
Why We Recommend It
AncestryDNA is one of the first companies to computerize family history. It has established the most extensive database, leading them to provide more accurate test results.1
The company continually updates your results as they add more profiles or users to its database. It lets you discover something new about your heritage now and then.
You'll receive complete results about your ethnicity and other DNA matches. The AncestryDNA platform also allows connection between matches through the public family tree feature.
2. 23andMe Ancestry Service + Traits — Upgrade Pick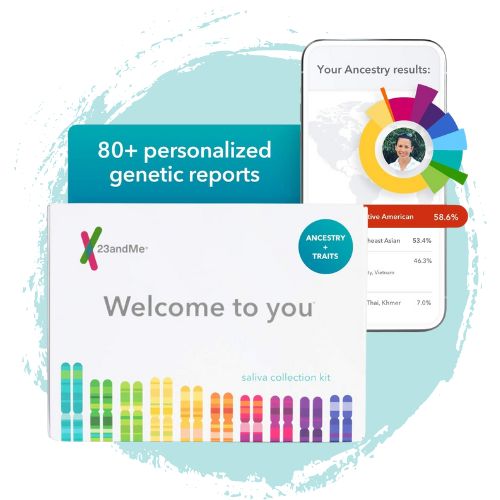 Pros
Very detailed but still easy to understand and digest
Non-members can enjoy most of their basic features
Your information is fully protected with their security and privacy measures
Includes fun elements like Traits and Neanderthal ancestry
Cons
No option to upload raw DNA data from other sources
Why We Recommend It
23andme is one of the leaders in the DNA testing industry—for good reason. Their platform is easier to navigate, as well as their test results.
23andMe offers three types of DNA testing—autosomal, mitochondrial (mtDNA), and Y-DNA. From these, they can help trace your maternal and paternal haplogroups.
Haplogroups are populations of people sharing a common ancestor on either their paternal or maternal line. It's based on similar mtDNA or Y-DNA passed on for many generations.
A female passes the same mtDNA to all her children, while a male passes the same Y-DNA only to his sons.
The kit also includes a traits report. It checks how your DNA affects your appearance and other characteristics you may have.
At KnowYourDNA, we love 23andMe due to its ease and relevant information. Read our review of 23andMe, learn what to do with your health results, or check it out on 23andMe.
3. MyHeritage — Budget Option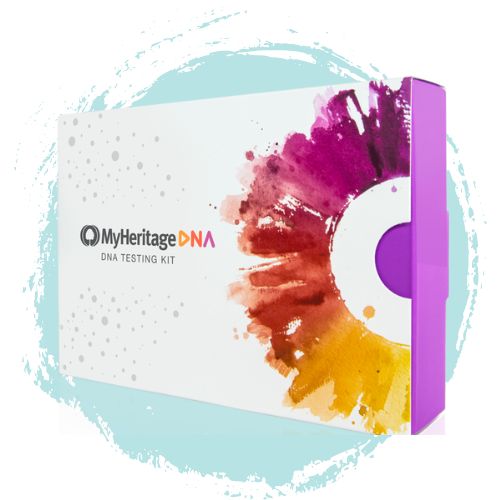 Pros
Cheaper than other DNA test kits
One of the largest databases that cater to specific European populations
Lets you upload raw DNA data from other companies to find matches in their database
Cons
No mtDNA and Y-DNA testing
Smaller database overall compared to other genetic testing companies
Significant features like family lineage and historical records need a subscription
Why We Recommend It
MyHeritage offers one of the cheapest DNA self-test kits for determining your ancestry, possible family connections, and ethnicity. It uses cheek swabs for DNA collection.
The company, though, has a smaller DNA database (5.5 million) than more established companies like Ancestry and 23andMe.
Despite that, it still does have an impressive array of 15.7 billion historical records, which you can use to build your family tree.
Unfortunately, MyHeritage DNA only offers autosomal DNA testing. It doesn't test for mitochondrial DNA (mtDNA) and Y chromosomes (Y-DNA.) It can't provide information about your maternal and paternal lines.
You may read our comprehensive MyHeritage DNA review here.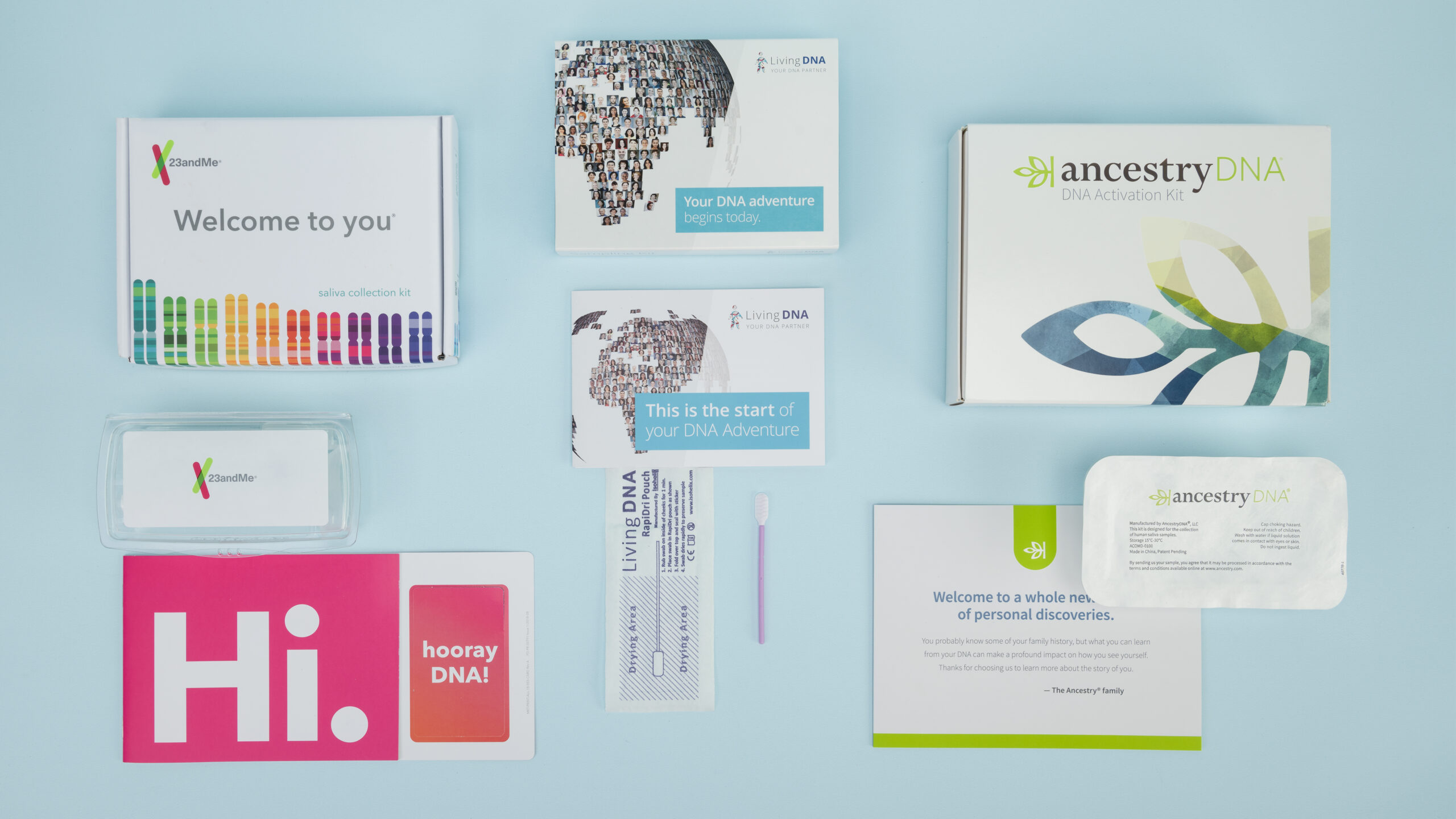 Best DNA Kit
Don't miss out on the opportunity to learn more about yourself. Read our best DNA test page to find the best one for you.
Best At-Home DNA Kits For Health
1. 23andMe Health + Ancestry Service — Best Overall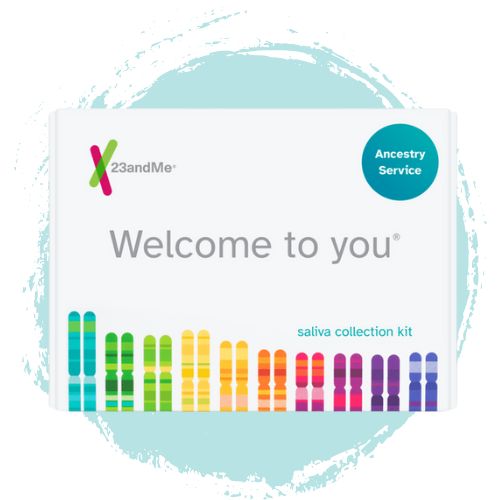 Pros
Some health reports are available only in 23andMe
Includes testing for carrier status
Offers valuable and well-designed test results
Cons
DNA health screening doesn't test for all genetic conditions
Smaller database than the leading company
Why We Recommend It
The 23andMe Health + Ancestry Service offers all the features of 23andMe Ancestry on top of its DNA test for health. It's the best in terms of health screening among human DNA tests.
You can quickly get insights into your health and ancestry using a simple spit tube. 23andme is also the only FDA-approved DNA testing company.2
The test results have several categories, including
Health predispositions – Determines whether or not you have genetic health risks or health conditions you may be predisposed to
Carrier Status – Determines if you carry a gene variant that may lead to health conditions
Wellness – Looks into how your DNA may play a role in your well-being and lifestyle factors, like muscle composition, genetic weight, and so on
It can also check the link between your DNA and how your body may process different medications. It falls under the Pharmacogenetics reports.
2. Living DNA Wellbeing Kit — Budget Option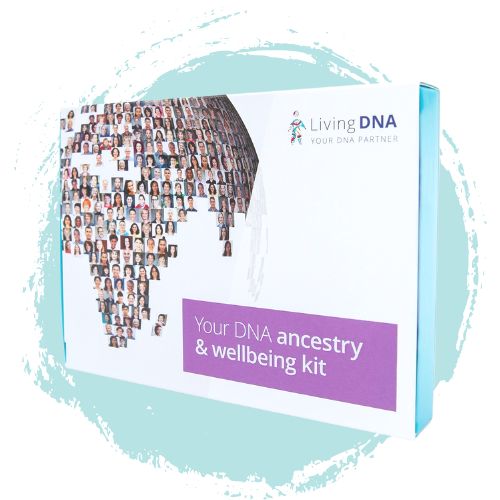 Pros
Affordable
Offers health insight into your metabolic, dietary, and fitness-related information
Allows uploading of raw DNA data from other platforms
Cons
Smaller database than the leading companies
Results may take up to 10 to 12 weeks
Why We Recommend It
Living DNA may be a newcomer in the DNA testing scene, having only been founded in 2016. But as an off-shoot of DNA Worldwide—a leading forensic testing company—it has much to offer.
Its features include recent ancestry, migration maps, patterns, etc.
Living DNA Wellbeing test kit costs $129 plus shipping. They're one of the cheapest DNA kits on the market. You may read our full review of Living DNA here.
Best At-Home DNA Kits For Paternity Tests
1. DNA Direct Solutions — Best Overall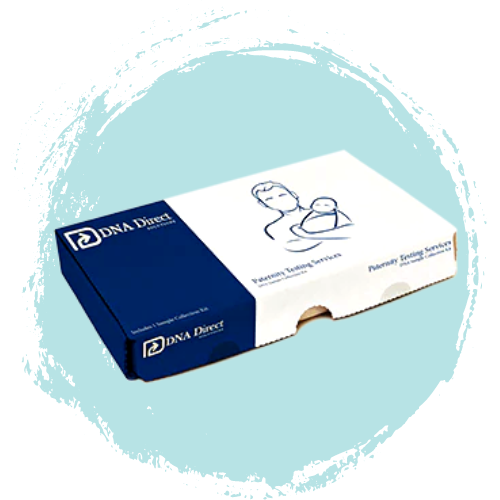 Pros
Affordable cost and already includes the shipping fee
Offers other DNA relationship tests like sibling tests
Comes with clear and easy instructions
Widely available in all 50 states
Cons
Subpar packaging
Customer service is not available 24/7
Why We Recommend It
This paternity test is touted for its accuracy. While competitors test for 16 genetic markers, DNA Direct looks for 22 markers.
Genetic markers are specific DNA sequences in a known location in the chromosome. A child and his biological father share genetic markers in every sequence of DNA.
Many U.S. states require AABB accreditation for labs performing DNA and relationship testing. Aside from being AABB-accredited, DNA Direct is also ISO 17025-accredited.
It means they can generate competent and valid results per industry standards.
2. Paternity Depot — Budget Option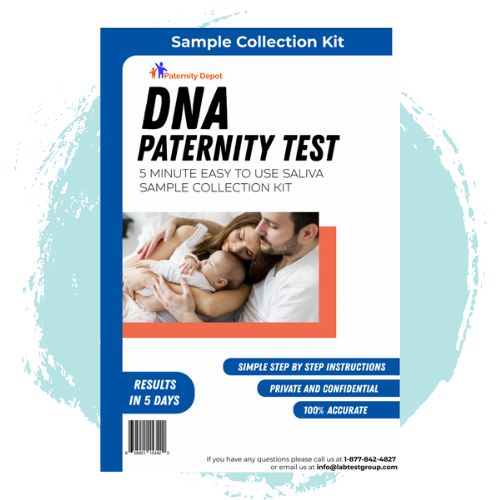 Pros
Cheaper than competitors
Kit includes a legal form for the results to be court-admissible
Secure transactions
Cons
Doesn't offer other biological DNA testing services
You'll pay for the handling and shipping fee separately ($20)
Why We Recommend It
If you're looking to determine your paternity (or of someone you know), Paternity Depot's Paternity Test Kit is all you need.
It's sold directly from a certified laboratory, making this an incredibly reliable paternity testing kit.
Their results are guaranteed and will be delivered in a week or less. This is a great way to determine paternity.
Best Products at a Glance
Cheap DNA Testing Kits for Ancestry
Comparison of DNA Ancestry Test Kits
AncestryDNA
23andMe
MyHeritage DNA
Cost
$99
$99
$49 for the first year then $79 per year
Type of DNA sample used
Saliva or cheek swab
Saliva spit
Saliva or cheek swab
Types of DNA Testing
Autosomal DNA
Autosomal DNA
Mitochondrial DNA
Y-DNA
Autosomal DNA
Does it feature DNA matching
Yes
Yes
Yes
How many regions are covered
Over 1,800 regions
Over 2,000 regions
2,114 regions
Does it have family tree builder
Yes
Yes
Yes
Does it have health upgrade
No
Yes, but for an added cost
Yes, but for an added cost
Does it offer traits report
No
Yes
No
When will the results come out
Six to eight weeks
Four to six weeks
Three to four weeks
DNA Testing for Paternity
| | | |
| --- | --- | --- |
| Comparison of DNA Paternity Test | DNA Direct | Paternity Depot |
| Cost | $79 | $79 |
| Type of sample used | Buccal swab | Saliva swab |
| When will the results come out | Around two business days | Approximately seven to 10 business days |
DNA Testing for Health
Tips and Tricks in Choosing a Reliable DNA Testing Company
You may find it challenging to find a cheap DNA kit with reliable results. Here are a few tips on choosing the best DNA kit:
Check the type of DNA testing procedure — Go to a brand's website and check what kind of DNA testing they'll use to analyze your DNA sample.
Read customer reviews — Read what people say about the company and their product. You'll know whether it's worth buying from them.
Know their privacy policy — Your DNA data is sensitive information, so you should know how it's being handled.
How We Picked The Best
Our team made a list of criteria for picking the most affordable DNA tests.
Price — We picked the products within the low to mid-price range. Besides, you can purchase most DNA test kits on our list with a one-time payment.
Test results — The companies in our list provide valuable and reliable test results. They also have considerable processing time.
Type of DNA testing — We chose brands that can give you comprehensive information about your DNA sample.
Customer service — We looked for brands with more positive user reviews. We also consider the availability of their customer support.
Are At-Home DNA Tests Accurate?
Yes. Most at-home DNA tests can give accurate results.
Regarding ancestry testing, the accuracy of your results depends on the size of the database. You will likely get more information about your heritage from companies with many users.
Meanwhile, most DNA paternity tests provide conclusive results. Paternity testing compares a child's DNA profile with the alleged biological father's.3
Whether taking an ancestry or relationship DNA test, you must consider the company's reputation. It'll help you achieve more precise outcomes.
Remember that at-home DNA tests should not be done in place of a doctor's visit. Always speak to a healthcare professional to learn more, especially if your test shows you may have some genetic predispositions.
Why Trust Us
KnowYourDNA is committed to making healthcare more accessible to the public. We'd like to participate in your health goals by featuring products that meet industry standards.
The test kits we picked out have reliable testing methods and science-backed reports aimed at improving your overall wellness.
We pick products based on:
Brand reputation
Product quality
Safety for use
Customer reviews
Our in-house medical experts review each piece of content before publication. They help ensure the accuracy of the information we provide our readers.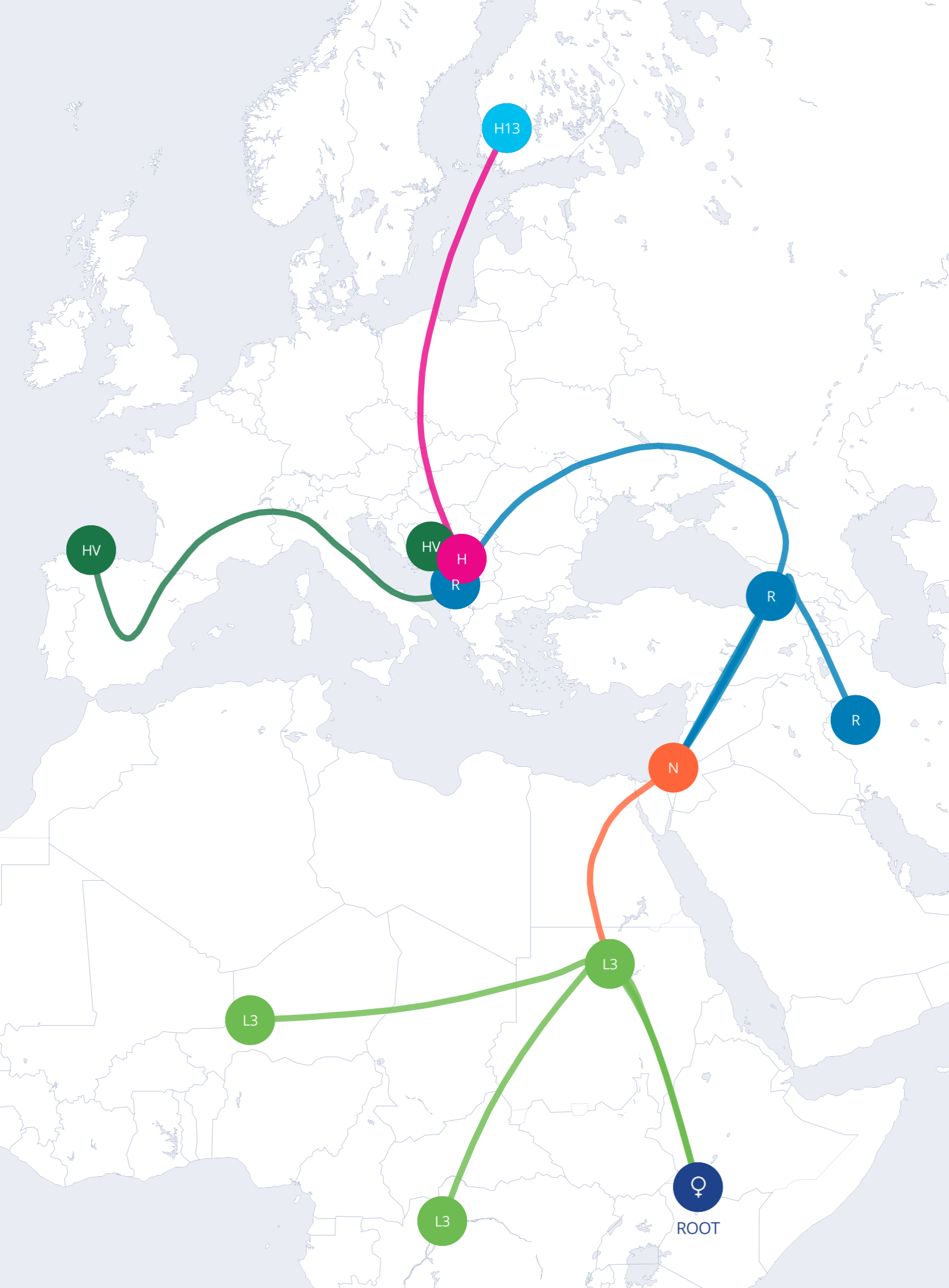 The Best DNA Test
Looking for a DNA test that's accurate and can tell you about your health and heritage?