Pregnancy is a unique journey for every expecting mom.
Some women are lucky enough to have little to no symptoms. Others may struggle with unpleasant sensations, such as morning sickness and moodiness.
No matter how easy or difficult your pregnancy is, we can all agree that moms-to-be deserve some pampering. So why not treat yourself with Bump Boxes?
They also make wonderful gifts for anyone who is expecting a baby.
Meet the Expert
Dr. Rizza Mira is a medical doctor and a general practitioner who specializes in pediatrics, nutrition, dietetics, and public health.
As a pediatrician, she is dedicated to the general health and well-being of children and expecting parents. She believes that good nutrition, a healthy lifestyle, and prevention of illness are key to ensuring the health of children and their families.
When she's not in the hospital, Rizza advocates and mobilizes causes like breastfeeding, vaccination drives, and initiatives to prevent illness in the community.
What Are Bump Boxes?
Bump Boxes is a pregnancy subscription service. It was founded in 2015 by real-life couple Christine and Leland Deehring.
The company offers subscription boxes for would-be mothers who don't want to expose themselves or their unborn babies to potentially dangerous chemicals.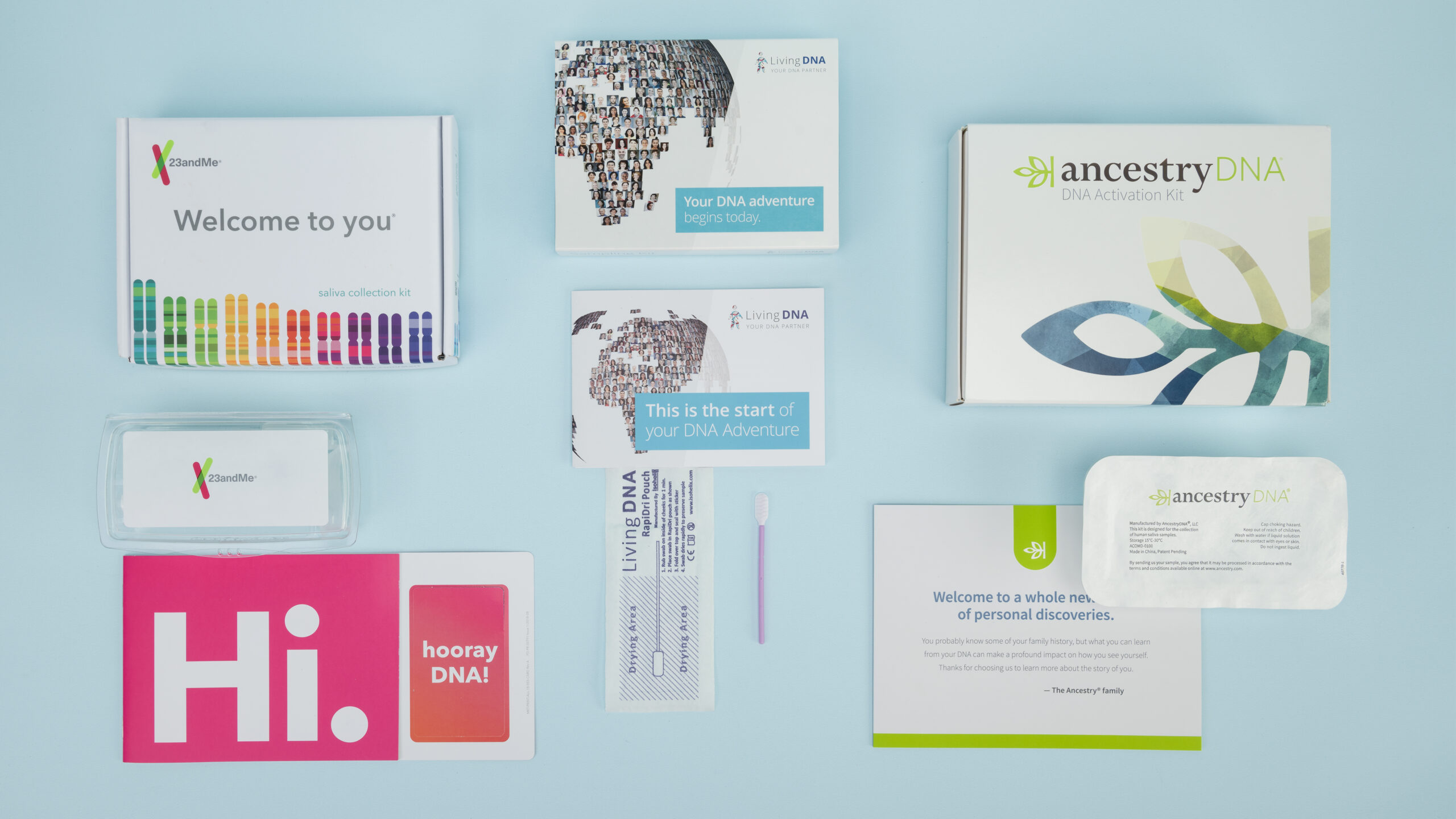 Best DNA Kit
Don't miss out on the opportunity to learn more about yourself. Read our best DNA test page to find the best one for you.
What's Inside A Bump Box?
Each Bump Box is curated with products that promote a safe, healthy, and fun pregnancy. These products are organic, non-toxic, and chemical-free.
They are tailored to your due date and designed to pamper you throughout your journey. Some examples of what you might get are:
Skincare products
Maternity wear
Foods and drinks
Bump Boxes also offers Bitsy Boxes for new moms and their newborn babies. Plus, they have gift boxes for dads, breastfeeding women, and growing babies.
How Do Bump Boxes Work?
Bump Boxes offers monthly and bundled subscription boxes for expecting moms. You get one (1) Bump Box for each month you're subscribed.
Ordering is a pretty straightforward process. Just choose your plan, pay for it online, and wait for your Bump Box to be delivered to your doorstep.
They process and ship first-time orders within 2 business days. You'll get a confirmation email with the estimated delivery date.
Alternatively, you can buy gift boxes and gift cards from their online shop. You can purchase them for yourself or gift them to someone else who is expecting.
How Much Do Bump Boxes Cost?
Bump Boxes cost anywhere from $44.99 to $429. It depends on whether you're buying gift boxes or a Bump Boxes subscription.
Monthly Subscription
The monthly payment option lets you buy Bump Boxes on monthly installments. You can choose from 4 monthly subscription plans:
Monthly Subscription — $44.99 per month for each Bump Box
6 Month Subscription — $19.99 on first box + $39.99 per month for 5 mos.
9 Month Subscription — $21.99 on first box + $37.99 per month for 8 mos.
12 Month Subscription — $24.99 on first box + $35.99 per month for 11 mos.
We suggest buying longer subscriptions if you want bigger savings. But if you just want to try their services, you can go for a shorter subscription.
The company provides discounts on your first Bump Box and requires lower monthly payments starting with a 6-month subscription.
What You Get with A Monthly Subscription
Each Bump Box contains five (5) curated products for pregnant women. You also get:
Free shipping
Access to add-ons
Exclusive sales
Up to 50% off on your first box
Up to 30% off on the Bump Boxes Shop
Bundled Subscription
The one-time payment option lets you prepay for a few months' worth of Bump Boxes. You can save $20 to $110 with a Bundled Subscription.
There are 3 options:
6 Month Bundle — $239
9 Month Bundle — $339
12 Month Bundle — $429
What You Get With A Bundled Subscription
Each Bump Box contains five (5) randomly-picked products for expecting mothers.
If you choose a 9-month or 12-month bundle, you can convert them to Bitsy Boxes which contain the same number of products for new moms and their newborns.
Your subscription will include:
Free shipping
Access to add-ons
Exclusive sales
Up to 30% off on the Bump Boxes Shop
Gift Boxes
Bump Boxes also offers gift boxes, including:
Trimester Gift Box
Pregnancy Trimester Bundles
Breastfeeding Box
Dad Box
Newborn Box
Mom-to-Be Gift Box
Mystery Box
Gift boxes cost $49.99 to $149. Unlike subscription boxes, you will know exactly what you get with your box.
Bump Boxes lists down the items included in the gift box, as well as product ingredients.
Gift Cards
If you're unsure which Bump Box to buy, you can get a gift card instead. Bump Boxes sells gift cards ranging from $10 to $200.
What We Like About Bump Boxes
Bump Boxes are a great way to celebrate pregnancy. Here are 6 things we like:
1. Get pregnancy-safe skincare products
Pregnancy causes a lot of changes in the skin. Thankfully, Bump Boxes includes quality products that are both safe and suited for your skin's needs.
"Due to the risks associated with miscarriage, abortion, and congenital malformations — skincare products should not contain retinoids, phthalates, oxybenzone, and formaldehyde," says Dr. Rizza Mira.
If you don't have time to explore your options, their pregnancy boxes are a great way to discover products and brands that you can safely use while pregnant. (Like Earth Mama Organics!)
2. You can buy product refills
Do you have a favorite product from your Bump Box? You can purchase it directly from the Bump Boxes Shop. This saves you the trouble of looking for it elsewhere.
3. Includes safe and practical baby items
For those getting Bitsy Boxes with their bundles, you don't have to worry about ill-fitting baby clothes and unsafe toys.
Bump Boxes will throw in a one-size-fits-all cotton wear and non-toxic toys for your newborn baby. And did we mention they are cute?
4. Offers plenty of discounts
Bump Boxes subscribers can get up to 50% on their first box and up to 30% off on products. To get your discount, just log in to the company's website and activate your VIP Subscriber code.
Pro tip: Watch out for Bump Boxes' Holiday Deals and get a one-time 50% discount at checkout.
5. There's a box for everyone
Bump Boxes are not just for would-be moms. Subscription boxes are also available for new mothers and their newborn babies.
Gift givers can choose from thoughtful gift boxes, including:
Boxes for each trimester of pregnancy
Gender-friendly boxes for newborns
Gift boxes for would-be dads
6. Access useful resources
Pregnancy can be nerve-wracking for any expecting mother. Bump Boxes provides useful resources to help ease your worries.
These include a due date calculator and a pregnancy calendar that will guide you through your journey.
Pro tip: You don't have to be on their website each week. You can sign up for weekly "bumpdates" to receive emails on your little one's progress.
What We Don't Like About Bump Boxes
While we mostly enjoyed their subscription services, there are 3 things we didn't like about them:
1. There isn't much variety
Bump Boxes says they tailor products to your due date, but they don't live up to their claims. You will mostly receive random skincare items with your box.
These are great if you want to pamper yourself. But if you're the practical sort of mom, you'll probably prefer maternity clothes and books on caring for your new baby.
It's unlikely that you will get these items with your subscription box. However, you can purchase them separately at the shop.
2. Some products are not that useful
Not all items in your box will be helpful to your journey. Take the BumpLife Water Bottle for example.
Sure, it's a fun and quirky way to stay hydrated. But for the price you're paying, it would be nice if all of the products that came with the box were incredibly useful.
3. It's not an eco-friendly option
For a company that takes pride in chemical-free products, we were surprised to find that Bump Boxes isn't as "green" as it should be.
Not only do they carry brands that sell plastic products (like the water bottle we mentioned earlier). They also use a lot of packaging materials that go to waste.
Should You Subscribe to Bump Boxes?
We recommend Bump Boxes to first-time moms who want to discover brands and products which they can safely use on themselves and their babies.
Bump Boxes also make excellent gifts for anyone who is expecting — be it your friend, family, or colleague.
But if it's no longer your first pregnancy and know which products you like (and where to get them), there isn't much use for a Bump Box.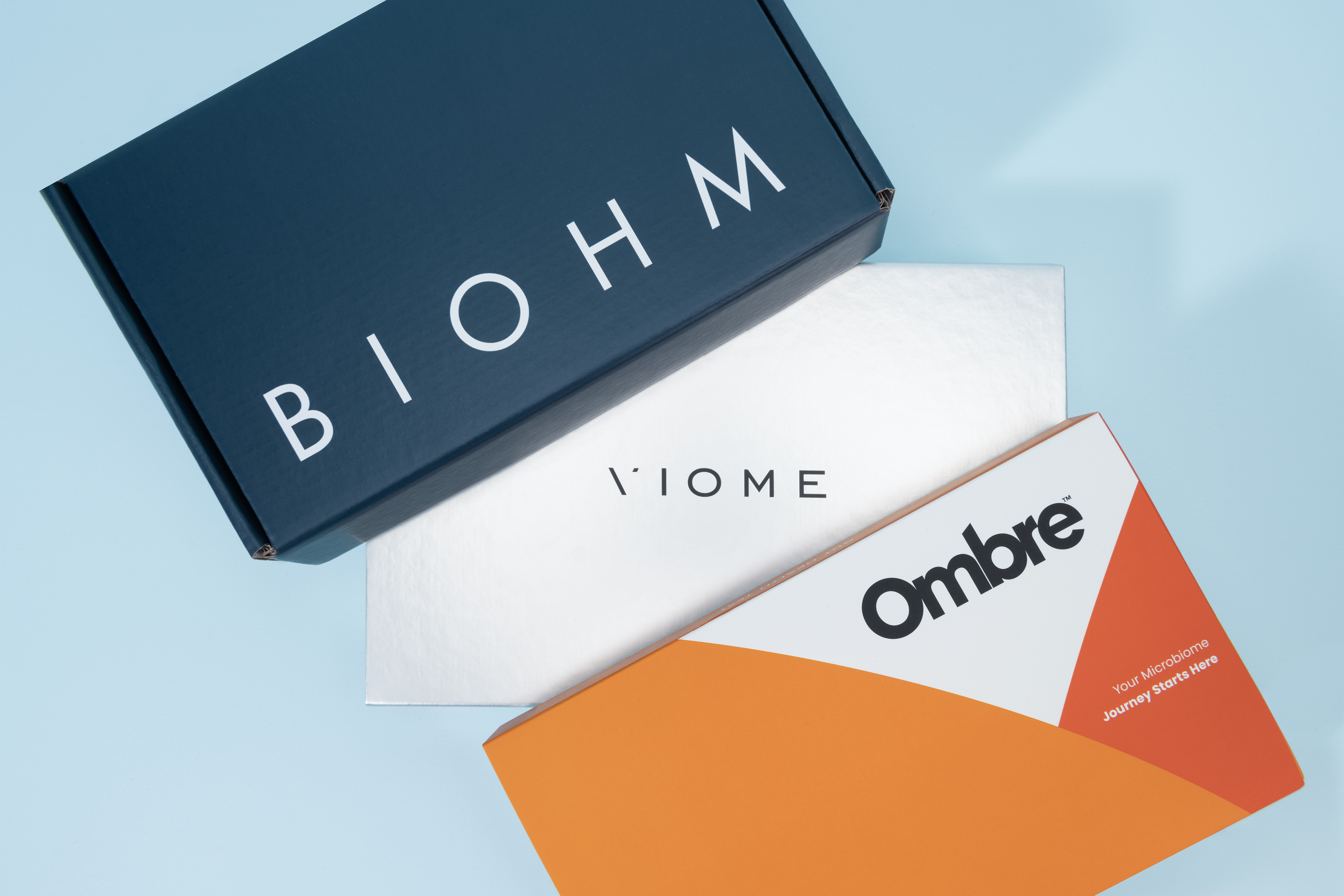 Best Microbiome Test
Looking for the best microbiome kit on the market? Look no further! Our review round-up page has all the information you need to make an informed decision.