Our verdict: Biotics 8 helped me with my bloating problems and cleared most of my gut issues in just a month.
I'm someone who naturally has issues with IBD/IBS and, unfortunately, has to occasionally go on a low FODMAP diet or restrict the types of foods I eat to avoid problems.
I did some research and found Biotics 8, a carefully curated probiotic supplement with strains that are supposed to help with constipation, diarrhea, lactose intolerance, and more.
After just a few days of taking Biotics 8, I noticed a positive difference in my digestive health. My bloating decreased, and my bowel movements became more regular, thank god. I also found that my energy levels improved, and I was less susceptible to catching colds.
As I finished the 30 days, I felt better and healthier overall. I definitely recommend it.
About the Company
Biotics8 is owned by Wolfson Brands, a global health and wellness company that specializes in developing and marketing high-quality nutritional supplements.
Wolfson Brands' mission is to empower people to live healthier and happier lives through natural and innovative products. Wolfson Brands is committed to using only the highest quality ingredients in its products and adheres to strict quality standards to ensure customer satisfaction.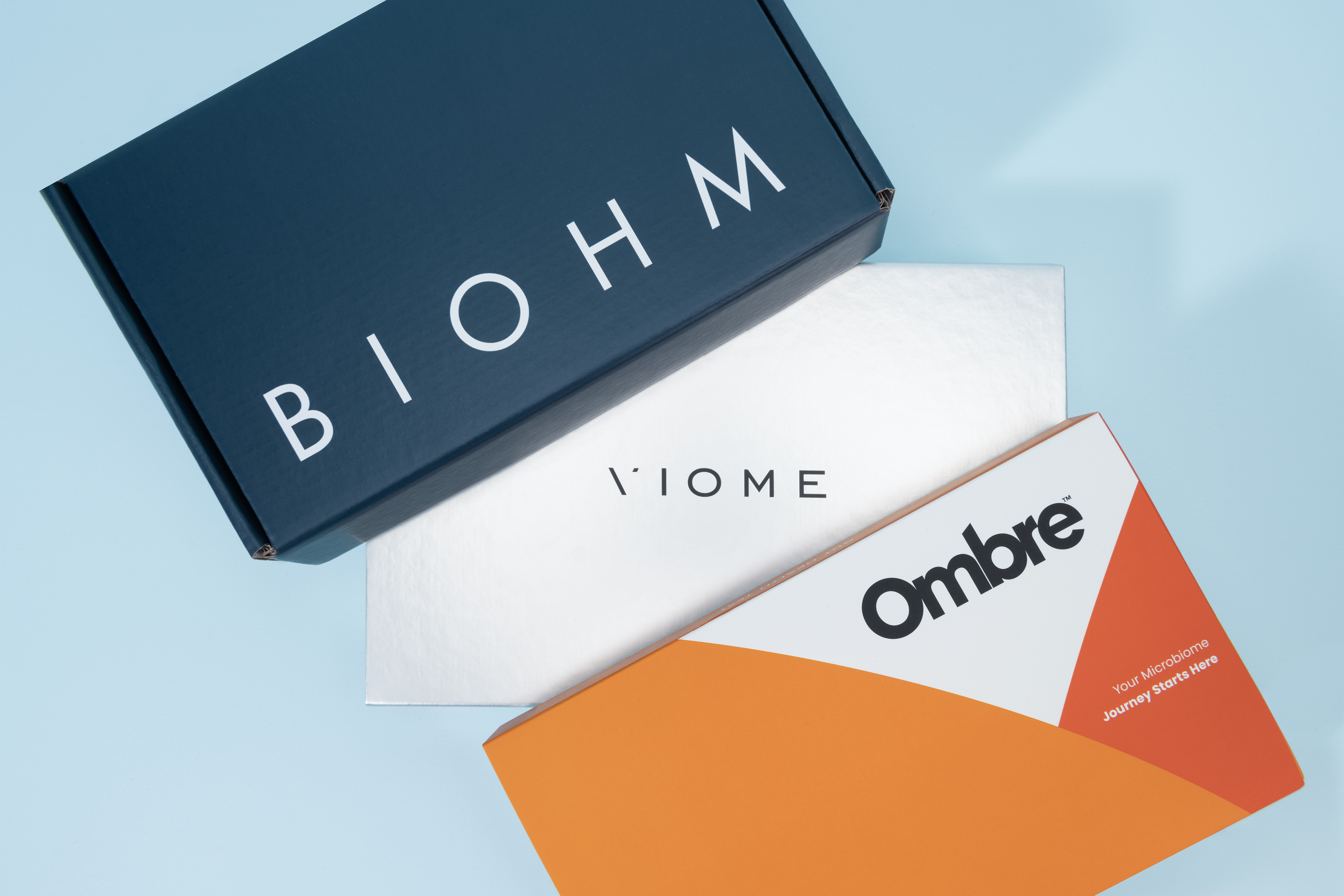 Best Gut Health Test
Our review of the best at-home Microbiome Tests.
Product Summary
Pros
Helped me overcome my burping problems
Prolonged bloating did decrease significantly
May have been a coincidence, but I felt clearer and had less brain fog
Slept so much better
Cons
Formulated for biological males so it may not be for everybody/lack of studies on effects on others
Some people have reported that it made them a little queasy at first
Why Trust Us
KnowYourDNA is dedicated to providing readers with reliable information on products that help them achieve their health goals.
We pick products based on:
Brand reputation
Product Quality
Safety for use
Customer reviews
Our in-house medical experts ensure the accuracy of our information.
What's Inside Biotics 8?
Biotics 8 comes with a diversity of strains that ensure I'm getting a ton of health benefits.
The only bad news about Biotics 8 having so many probiotics in it is that if you have a bad reaction to one of the strains or ingredients, it won't be easy to isolate the problem.
Biotics 8 Probiotic contains a blend of eight different probiotic strains, some of the more noteworthy ones being:
Lactobacillus acidophilus - Used for symptoms of irritable bowel syndrome (IBS) and reduce the risk of antibiotic-associated diarrhea.1
Bifidobacterium lactis - Can treat inflammation and improve symptoms of digestive disorders such as ulcerative colitis.1,3
Lactobacillus casei - Good for digesting milk products for symptoms of lactose intolerance and reducing the risk of diarrhea associated with antibiotic use.1,2
Bifidobacterium longum - Has been shown to help improve symptoms of IBS and reduce inflammation.1
Biotics 8 also contains the following:
Vitamin D
B vitamins
Digestive enzymes
How Does Biotics 8 Taste?
Nothing special, really. Just another capsule. So if you're sensitive to particularly strong tastes, you don't have to worry.
Biotics 8 Benefits
Biotics 8 really helped ease my gut problems. I noticed I was:
Less flatulent
Less prone to bloating after meals
More energetic
Having more regular bowel movements
More clear-headed
Biotics 8 caters to the gut microbiome, making you digest better—even if you're lactose intolerant.
Is Biotics 8 Safe to Consume?
Generally, yes.
Side effects (like nausea and diarrhea) are relatively uncommon. If they do occur, however, they usually clear up as your body adjusts to the probiotic strain.
Where Can I Buy Biotics 8?
You can buy Biotics 8 on Amazon.
How Much Does Biotics 8 Cost?
Biotics 8 starts at $79.99 for a one-month supply, with discounts when you buy in bulk.
A bottle has 90 capsules, which will last you a month.
Biotics 8 vs. Competitors
| | | | | |
| --- | --- | --- | --- | --- |
| | Biotics 8 | Synbiotic | Swolverine Probiotics | Transparent Labs |
| Price | Starts at $79.99 | Starts at $54 | Starts at $32.99 | Starts at $45.99 |
| CFUs per serving | 20 billion | 11 billion | 5.75 billion | 100 billion |
| Capsules per container | 90 | 30 | 60 | 60 |
| Main feature/s | Great for the digestive system | Vegan; combo of prebiotic, probiotic, and postbiotic | Great for the immune system | N/A |
Biotics 8 vs. Synbiotic
Biotics 8 definitely blows Synbiotic out of the water with its number of CFUs alone.
Synbiotic is much cheaper, however, and has a good combination of prebiotic, probiotic, and postbiotics so you don't have to worry about getting different ones.
While it's more affordable and convenient, Biotics 8 simply worked quicker and more effectively.
Biotics 8 vs. Swolverine
Swolverine is the most affordable of the group at $32.99. However, it also has the fewest number of CFUs.
Swolverine has been proven to be more of an immunity booster, while Biotics 8 deals with more all-around health, with a focus on gut health.
Biotics 8 vs. Transparent Labs
Transparent Labs has the most number of CFUs at a fraction of the number of Biotics 8's monthly capsules.
When it comes to variety of ingredients, however, as well as results over time, Biotics 8 is the better option.
Is Biotics 8 Worth It?
Yes. Biotics 8 may be slightly pricier than other men's probiotics, but I experienced near-immediate results—which makes it well worth the extra I had to pay.
After just a few days of taking Biotics 8, I felt more energetic and less bloated. I wasn't burping as often, and I also had more regular bowel movements.
How We Evaluated Biotics 8
We evaluated Biotics 8 based on the following criteria:
Price - We wanted to ensure we were promoting a product that was worth its price.
Strain diversity - A good diversity in terms of strains is good for the body as different strains can tackle different problems.
The number of colony-forming units (CFUs) - A higher number of colonies will affect efficiency and how fast the probiotic works.
Benefits - What the product offers is important as we want only the best overall health-boosting effects for our readers.
Shelf life - We want to promote products that last and don't spoil easily.
Accessibility - Products that are easy to order and deliver quickly are our preference.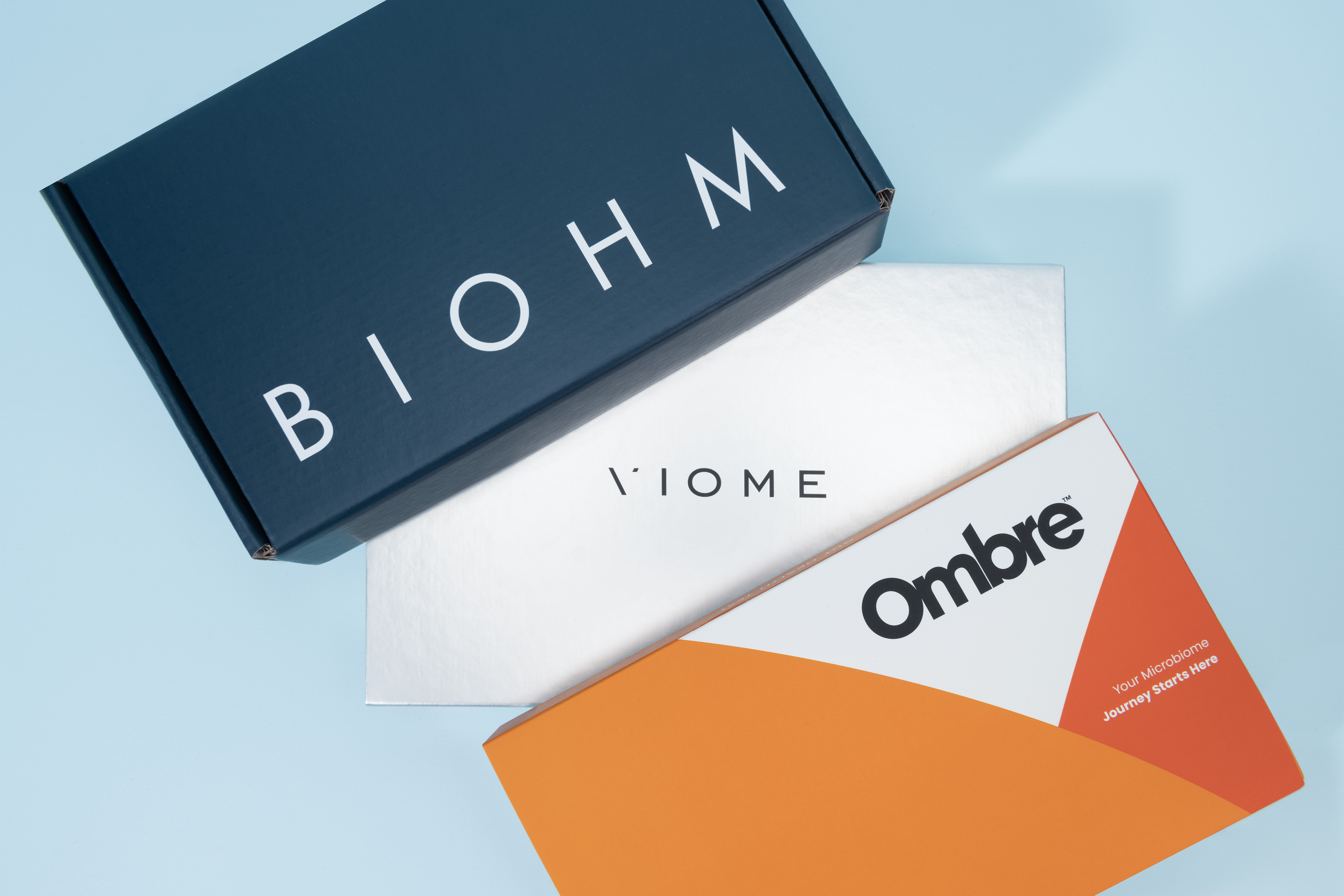 Best Microbiome Test
Looking for the best microbiome kit on the market? Look no further! Our review round-up page has all the information you need to make an informed decision.