We all know someone who likes cats and dogs more than they do people. And you know what makes a great holiday gift for them and their furry friends?
A pet DNA test kit.
It can help them find out which breeds are in a cat or dog's DNA and whether they have ancestors of wild dogs or wild cats. It also offers insight into why they have certain traits.
Pet DNA test kits check for potential health risks. Certain breeds are more prone to disease. And these tests can help your loved one make better decisions to ensure their pet's health.
Needless to say, they make great gifts whether you are a dog lover or a cat person.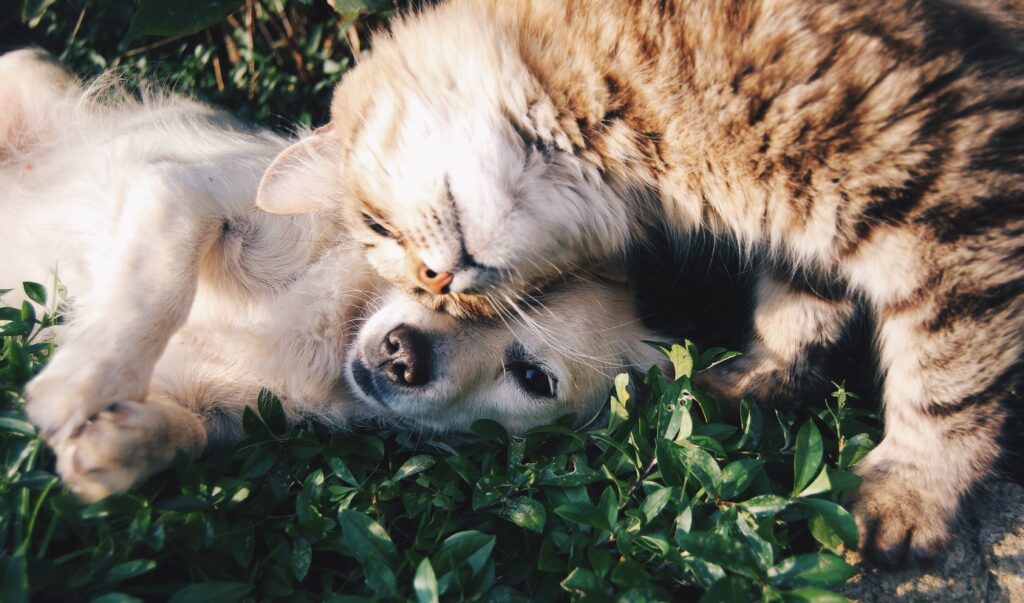 The Best Cat & Dog DNA Tests to Gift Pet Parents for Christmas
Embark — The Best Holiday Gift for Dog Lovers
Embark (also known as Embark Veterinary or Embark Vet) is a leading brand in canine genetics. They exclusively offer DNA testing kits for dogs and puppies.
Some of these tests are for pet parents who want to know more about their dogs. Others are for dog breeders who want to make sure they get healthy pups with desirable traits.
Pros
Identifies 350+ dog breeds
Tests for 210+ health risks in dogs
Provides insight on 35+ physical traits
Checks for "wild dog" genes (e.g., coyote and wolf)
Breeder kit can test for possible inbreeding
Lets you connect with the pet parents of your dog's potential relatives
Offers flexible monthly payments for dog breeder kits
Cons
Dog breeder kits are more costly
Flexible payment is not available for standard test kits
Some reports may be too complicated for some
Basepaws — The Best Holiday Gift for Cat Lovers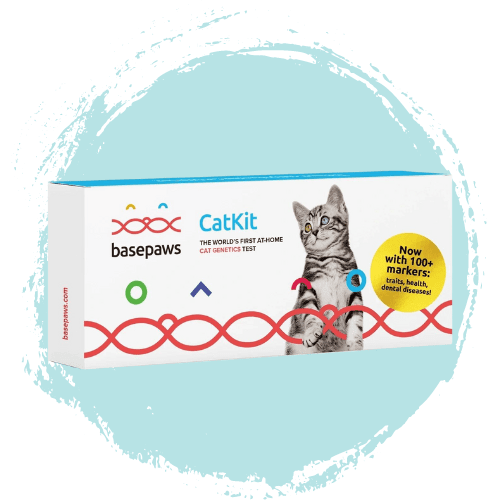 Basepaws is the leading provider of cat DNA tests. Their tests are great for any cat parent who wants to learn more about their feline companion.
Some of these tests are unique to the company, which is why it is one of our top picks.
Pros
Analyzes your cat's DNA and compares it with 21 cat breeds and 4 breed regions
Identifies the top cat breeds that match with your cat
Tells you if your cat has "wild cat" DNA
Tests for 40+ health conditions
Provides insight on 25+ genetic traits
Dental health test checks for bacteria that may cause dental issues
Whole genome sequencing (WGS) offers a detailed report on your cat's DNA
You can easily share the report with your pet's veterinarian
Cons
Does not tell you the specific breed of your cat
There is no option to test for cat breed and health risks separately
No tests for cat breeders
WGS is costly
Wisdom Panel — The Best Holiday Gift for Pet Parents
For pet parents with both cats and dogs, Wisdom Panel is the place to shop for these unique gifts. They have a range of pet DNA tests for dog and cat lovers alike, including kits for pet parents and breeders.
The company has a database on local and foreign breeds, which gets regular updates. So if you want to know your pet's breed, ancestry, traits, and health risks, Wisdom Panel is a good option.
Pros
Dog DNA test kit can check for 350+ dog breeds, 35+ traits, 25+ health risks
Cat DNA test kit can check for 70+ cat breeds, 25+ traits, and 45+ health risks
Breeding kits test for 200+ genetic risks in dogs and 40+ health issues in cats
Gives you a percentage breakdown of your pet's breed
Checks if a dog or cat is purebred or mixed breed
Traces your pet's ancestry
Cons
Ability to find your pet's relatives is still in its early stages
Uploading raw data can be difficult
5Strands — Best Unique Holiday Gift Idea for Cats & Dogs
5Strands is unlike other testing companies. It checks pets for intolerances to food and environmental factors that may pose health risks.
The company can also assess their nutritional balance and exposure to toxic metals and minerals.
Pros
Tests for intolerance to 275+ pet food ingredients and 300+ raw foods
Checks for intolerance to 150+ environmental factors
Tests can be purchased individually or as a bundle
Cons
Uses bio-resonance testing, which is still a new technology
Cannot test for allergies