At-home DNA tests are a great way to learn more about yourself. Now that Black Friday and Cyber Monday are just around the corner, you can finally gain insight into your DNA — but at a fraction of the cost.
DNA testing reveals a lot about you. Using a small DNA sample taken at home, you can:
Learn more about your family history and where you come from
Get information on your ancestry and ethnic origins
Understand how genes influence your personality and health
Check if someone is the father of a child
To help you get started, we rounded up this year's best DNA test deals for Black Friday and Cyber Monday. It is your chance to save money and get personalized reports on your genetic makeup.
KnowYourDNA Disclaimer: We only recommend the best DNA test kits for 2023. In this roundup, we included at-home kits from our most trusted DNA testing companies.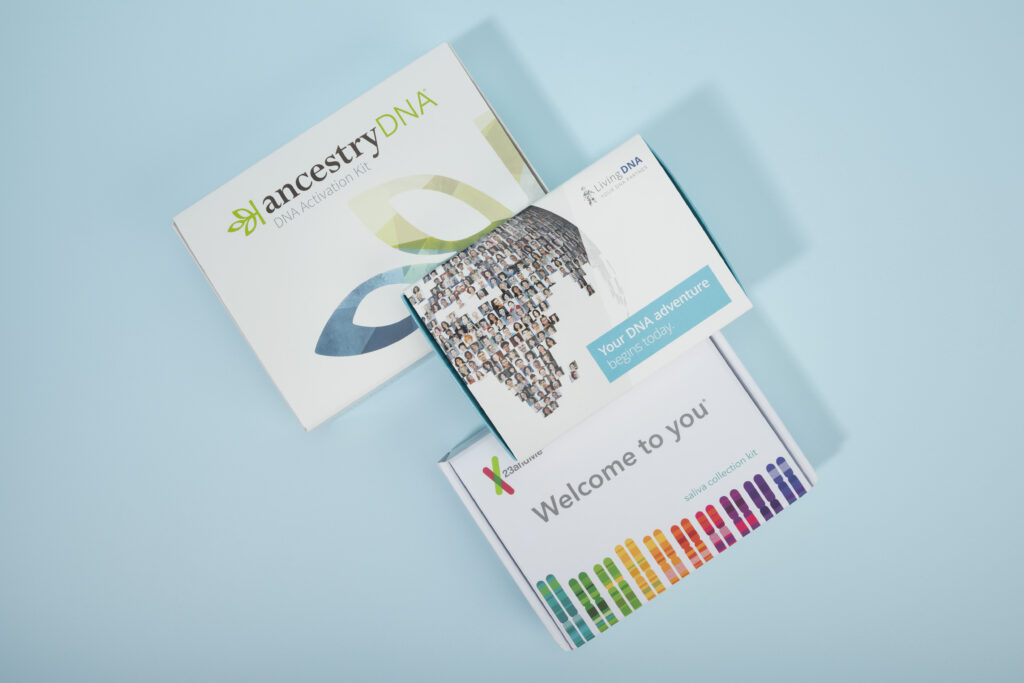 23andMe — Best Overall DNA Test Kit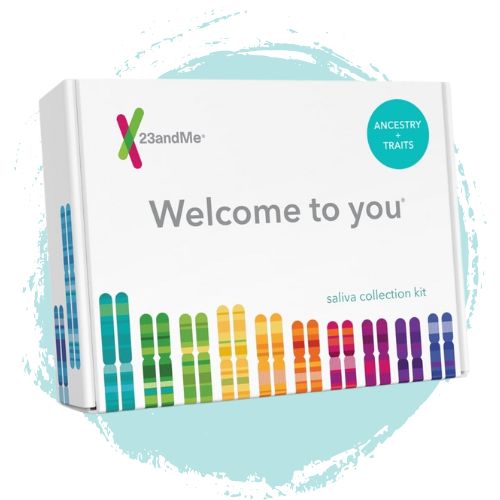 If you want the leading provider of at-home DNA kits, look no further than 23andMe. It is the first and largest company that offers comprehensive DNA testing services.
23andMe can trace your ancestry and help you understand why you have certain traits. Their at-home tests can also identify health risks based on your genetic profile.
What we like
It is the only DNA testing company with approval from the U.S. Food and Drug Administration (FDA).
Uses autosomal DNA test. Studies show this type of test can check 1 million genetic markers for up to 300 years back.1
DNA testing kits offer comprehensive information by checking for mitochondrial DNA (mtDNA) and Y-chromosome (Y-DNA)
23andMe health test identifies genes that can affect you or your children's health.
Offers genetic insight on over 30 traits. This includes physical features, personality, and fun-to-know quirks like fear of heights and aversion to cilantro.
You can download your raw DNA data files.
What we don't like
There is no option to test for ancestry alone. You either have to test for traits or genetic health risks.
23andMe DNA Test Deals for Black Friday and Cyber Monday
20% off through November 27.
AncestryDNA — Best DNA Test for Finding Lost Relatives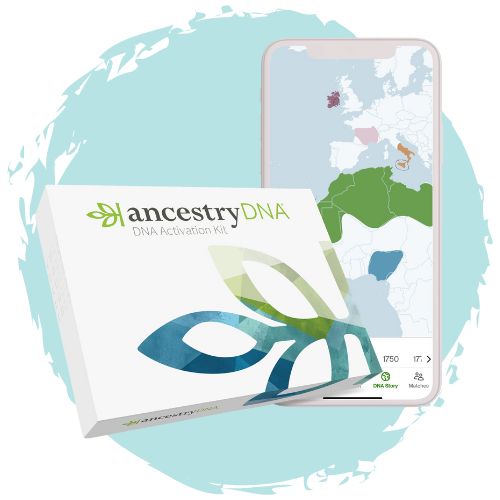 The company offers ancestry testing services that tie up with Ancestry.com. It has over 16 million sequenced genomes on record. AncestryDNA can trace your family history and connect you with potential relatives using the world's largest database.
AncestryDNA also checks for over 30 traits. They can isolate genes linked to your physical appearance, sensory perception, and health.
What we like
The at-home DNA test provides access to the AncestryDNA network. The company has over 15 million users, 20 billion historical records, 100 million family trees, and 11 billion ancestor profiles.2
Performs autosomal DNA testing, which is helpful for accurate DNA matches. Family matches can help you find close and distant relatives up to your third cousins.3
It can trace the origins of your last name and provide ethnicity estimates (e.g., the percentage of your DNA that comes from different ethnic backgrounds).
AncestryDNA Traits gives insight into genes that are related to your nutrition and fitness.
You can purchase the ancestry DNA kit alone or with their trait test.
Lets you download raw genetic data and family trees.
What we don't like
AncestryDNA discontinued AncestryHealth in July 2022. They no longer offer DNA testing for genetic health risks.4
Does not provide mtDNA and Y-DNA testing. This limits their ability to check for certain genes that are related to your traits and ancestry.
AncestryDNA Test Deals for Black Friday & Cyber Monday
Save up to $60 on DNA Kits.
Living DNA — Best DNA Testing for Family Ancestry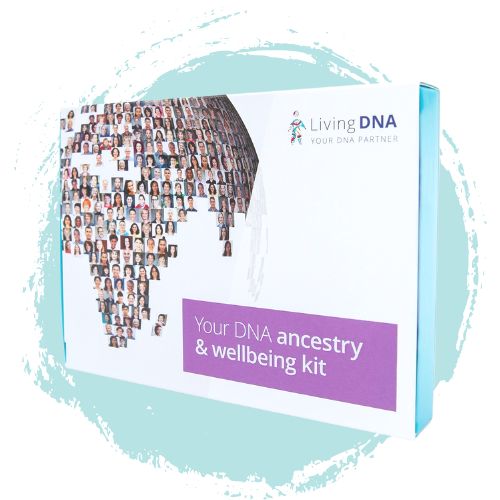 LivingDNA is a new at-home DNA testing service founded in 2016. But the company has a long and reputed history in genetic testing. They started out as DNA Worldwide in 2004. Back then, they offered forensic tests that could be used in court.
Nowadays, they have the best DNA testing kits for family ancestry. You can explore up to 500 years in family history on both maternal and paternal sides. This includes your family tree DNA.
Living DNA also offers wellness tests. These DNA tests identify genetic markers that influence your health. Your test results can help you understand your metabolism and how your body reacts to nutrients and exercise.
What we like
Offers DNA test kits for ancestry and wellbeing. You can purchase them separately or together as a bundle.
Has mtDNA, Y-DNA, and autosomal DNA tests.
Find out which genetic traits you inherited from your maternal and paternal lines.
It can trace African, British, and European ancestry.
Offers free lifetime updates on your ancestry.
You can download your raw data. Unlike most competitors, it also lets you upload DNA files from other DNA testing companies.
Provides free DNA reports. Just upload your raw data to their website. LivingDNA accepts genetic data from 23andMe, AncestryDNA, and MyHeritage.
What we don't like
The company's database is not as extensive as AncestryDNA and 23andMe.
Does not provide DNA matches for potential relatives.
LivingDNA Test Deals for Black Friday & Cyber Monday
Up to 50% off.
Valentine's Day Sale: Up to 20% off. 
FamilyTreeDNA — Best DNA Tests for Paternal and Maternal Ancestry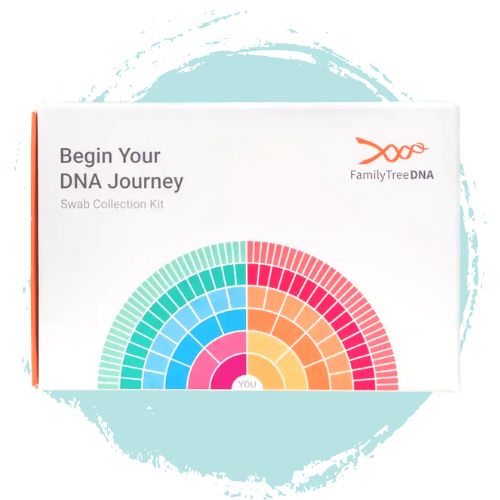 It is a good option if you want an affordable alternative to LivingDNA. If you want to trace your history from one side of the family, it is also a better choice.
FamilyTree offers separate DNA testing for maternal and paternal lines. They also have a DNA test kit that can identify your ethnic origins and connect you with relatives.
The DNA testing service added a new feature to their Family Ancestry Kit in September 2022. It is called the "Chromosome Painter" and uses colors to highlight the ethnic origins of your genetic markers.5
What we like
Get detailed reports on your maternal and paternal heritage.
Offers mtDNA, Y-DNA, and autosomal testing.
Family Finder can help you find relatives from the last 5 generations.
Ethnicity estimate shows the ethnic origins of your genetic makeup.
Get free family matches by uploading your autosomal DNA data. FamilyTreeDNA accepts raw data from 23andMe, AncestryDNA, and MyHeritage.
Download your Family Finder's DNA test results.
What we don't like
FamilyTreeDNA does not provide a single DNA test kit that can check both your maternal and paternal lines. You have to buy the tests separately. Unfortunately, it ends up costing more than LivingDNA.
There is no health test that identifies your genetic risk for diseases.
Does not let you download family trees like AncestryDNA.
Family Finder can only trace European ancestry.
FamilyTreeDNA Test Deals for Black Friday & Cyber Monday
Up to 50% off.
MyHeritage — Best Affordable DNA Test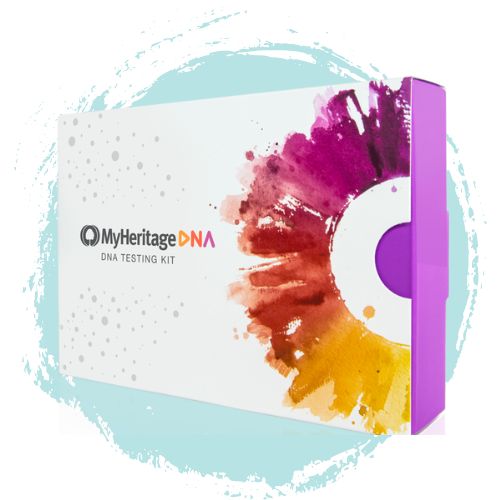 MyHeritage offers a simple DNA test. It reveals information about your ethnic ancestry. The kit can also help you find lost relatives.
In addition to DNA testing, the company has other related services. You can explore your heritage and have a bit of fun with photos. You can colorize, enhance, and animate photographs.
If you want an affordable DNA test, this is currently the best option in the market.
What we like
Compares your DNA samples with the company's database. MyHeritage has over 95 million users, 15.7 billion historical records, and 5.3 million DNA profiles.7
Provides autosomal DNA tests because they provide more information than an mtDNA and Y-DNA test.8
Ethnicity estimates can trace your ancestral origins to more than 2,000 regions. These include gene pools from Asia, Africa, Europe, America, the Middle East, and Oceania.
Matches your DNA results with users from MyHeritage and other companies.9 It allows you to find more potential relatives.
Upload your family tree (GEDCOM) or make one from scratch.
The platform lets you do your own research. MyHeritage connects with U.S. public records, immigration records, and city directories — just to name a few.
Download and upload raw data. This makes it easier to find relatives within their database.
The DNA testing kit costs $79. For this price, you already get an in-depth report that includes your ancestry and ethnicity estimates. Cost-wise, it is not as affordable as a basic test from HomeDNA. But it gives you more value for your money.
What we don't like
Limited DNA testing services. MyHeritage no longer offers a DNA test kit that can check your genetic risk for diseases.
MyHeritage DNA Test Deals for Black Friday & Cyber Monday
$53 off original price.
Sale: $39, down from $89